Got kettlebells? Check out the Kettlebells from Kettlebell Kings for a fun and challenging way to resistance train.
Kettlebell Kings are lovers of all things kettlebells. They have built their business on a customer-first approach by building a wonderful customer experience through answering questions, rendering high-quality products, and addressing any issues promptly. Another approach is free and fast shipping so you can use your kettlebells as soon as possible.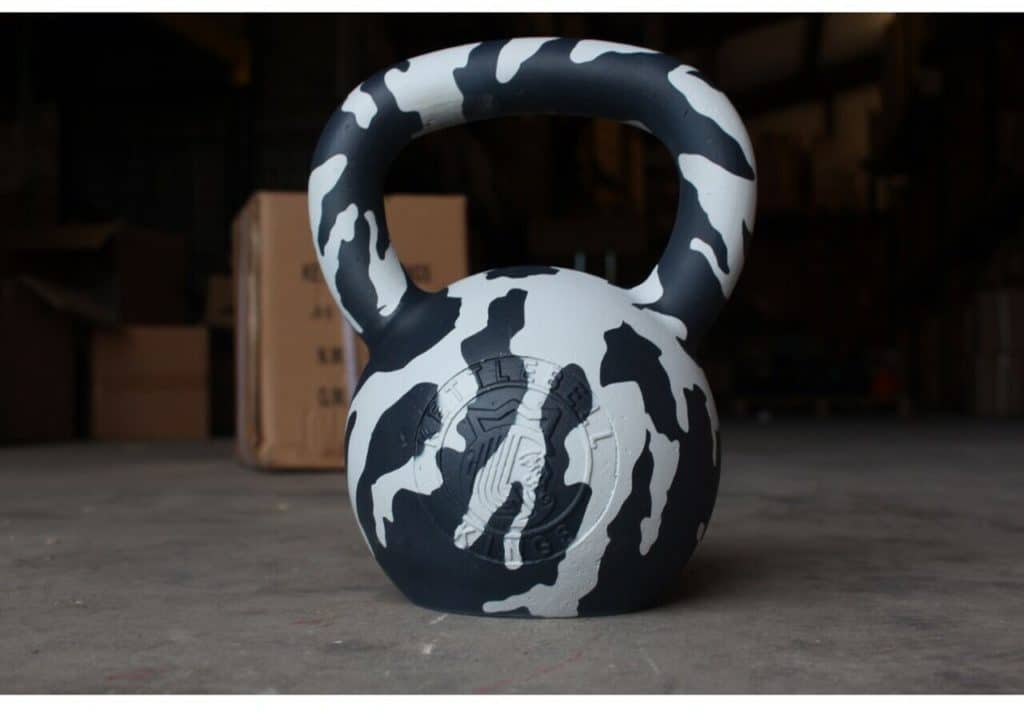 Here are some of the styles we are going to look at:
Kettlebells from Kettlebell Kings – Overview
No one else offers lifetime warranties on their cast iron kettlebells except Kettlebell Kings. As durable and long-lasting as these kettlebells are, Kettlebell Kings guarantee the structural integrity of the kettlebell for your lifetime. The kettlebells have recessed logos into the kettlebell, which avoids discomfort while lifting when the logo rubs to your hands, wrist, and forearm. When kettlebells come out of the mold, they are still sharp and unpolished with edges and seams that tear up your hands.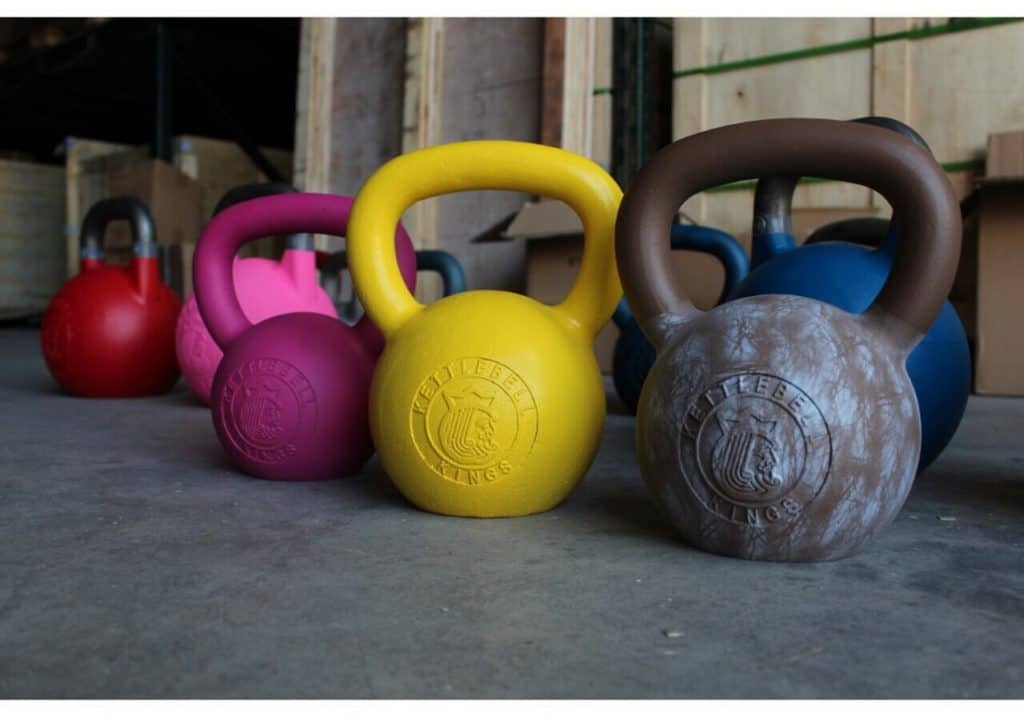 Most businesses will fill these spaces with putty and paint over to form a smooth service to decrease the price. This practice will erode over time, and the kettlebell will lose its paint easily. For excellence's sake, Kettlebell Kings paint over new kettlebells only. Their kettlebells are polished free of defects and flaws when they come out of the mold and then painted with powder coating to enhance grip texture.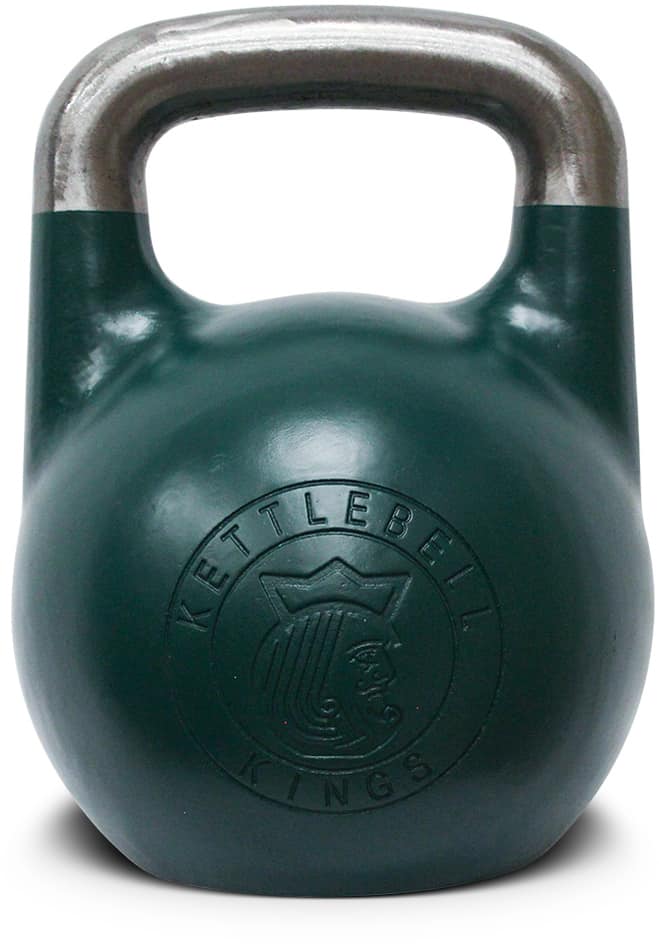 Kettlebell – Powder Coat in Kgs and Lbs
Powder Coat Kettlebells in Kgs and Lbs are manufactured from Cast Iron and then painted with Powder Coating to preserve the iron and better the grip texture for intense workouts. Kettlebell Kings experimented with their paint and others to obtain the most long-lasting paint to endure abrasion and chose a new paint. They found out that Powder Coating is one of the most durable kinds of paint available on top of kettlebells. It gives an excellent gripping exterior when your hands are sweating and also carries chalk better than all other kettlebell paint selections like matte or e-coat.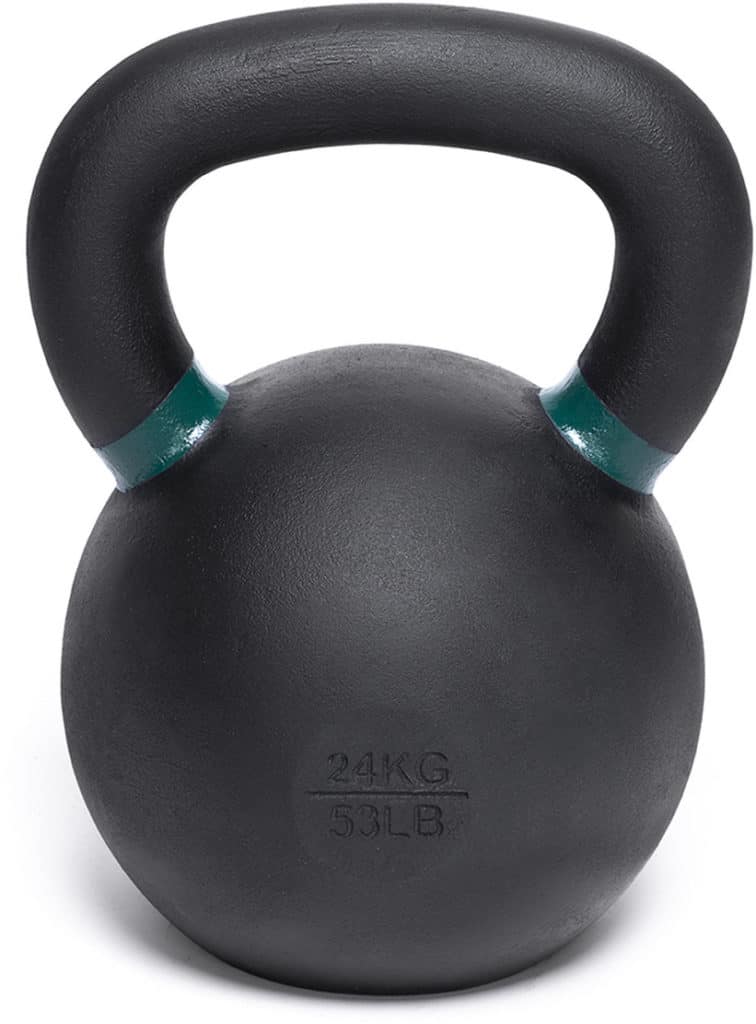 These kettlebells are all formed from a single piece of cast iron to give them supreme durability. Before painting, a careful chemical cleaning method is utilized to the metal for greater adhesion of the paint to the bare metal. They are then baked in the oven for an extended time for greater adhesion of paint to the metal. While others paint the color on the handle before, the color bands of kettlebells from Kettlebell Kings are painted after the black paint for a long-lasting tape. The weight of kilograms starts from 4kg to 90kg, while pounds start from 5lb to 100lb.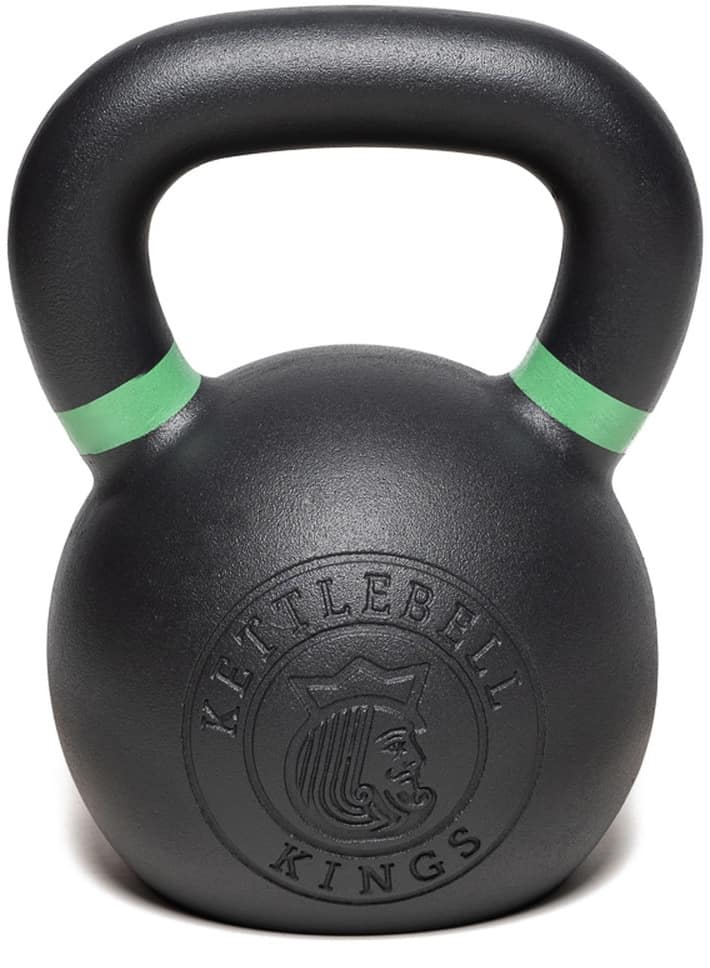 Competition Kettlebells
Competition kettlebells are manufactured from steel and are all the same size despite the weight for a similar training encounter all the time. These competition kettlebells have 35mm handles and are meant for high repetition workouts. If you have used barbells, the plates are all the same size regardless of weight, so your form is always the same during Olympic lifts.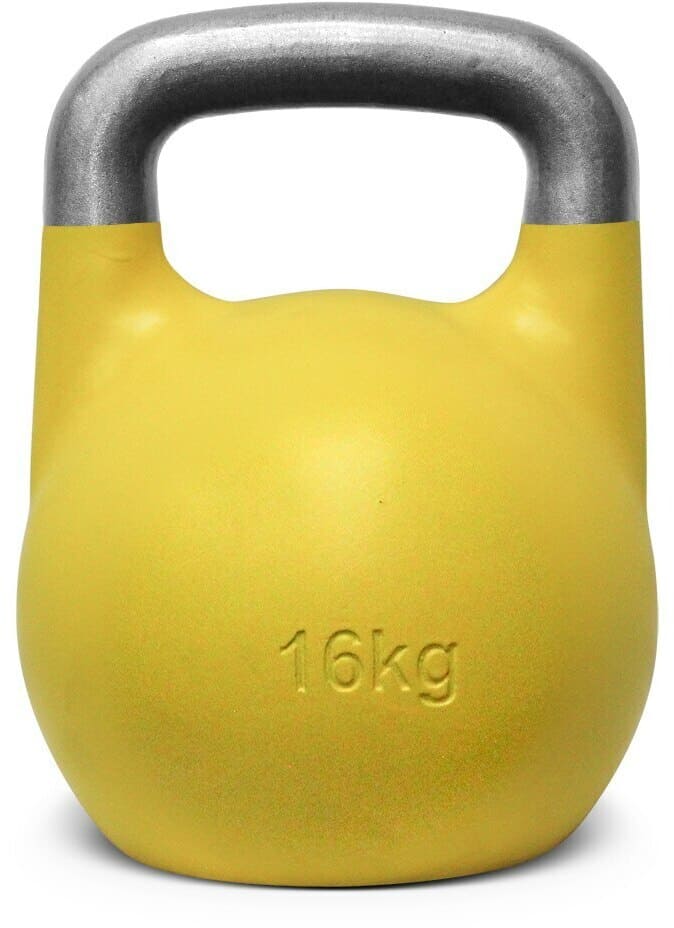 Competition Kettlebells are the same proposition in kettlebell form. The international standard diameter is 35mm. The Competition Kettlebells adhere to it and present a larger surface area to push out reps, pitted handle, untreated and unpolished handle for greater grip.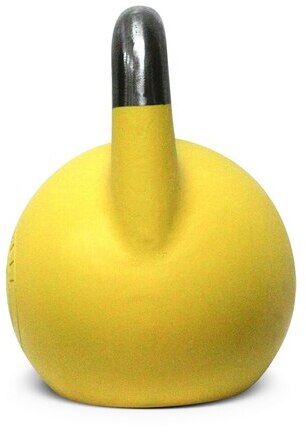 Competition Kettlebells with 33 mm handle
Competition Kettlebells with 33 mm handle are especially top-heavy molded with a more solid handle base and a larger percentage of load toward the top of the kettlebell's body. This assures that the kettlebell does not draw the lifter's arm to the outside when overhead or in the rack yielding damage prevention and power conservation. These kettlebells are gravity cast which produces a more solid surface finish and improved dimensional accuracy than other types of molds.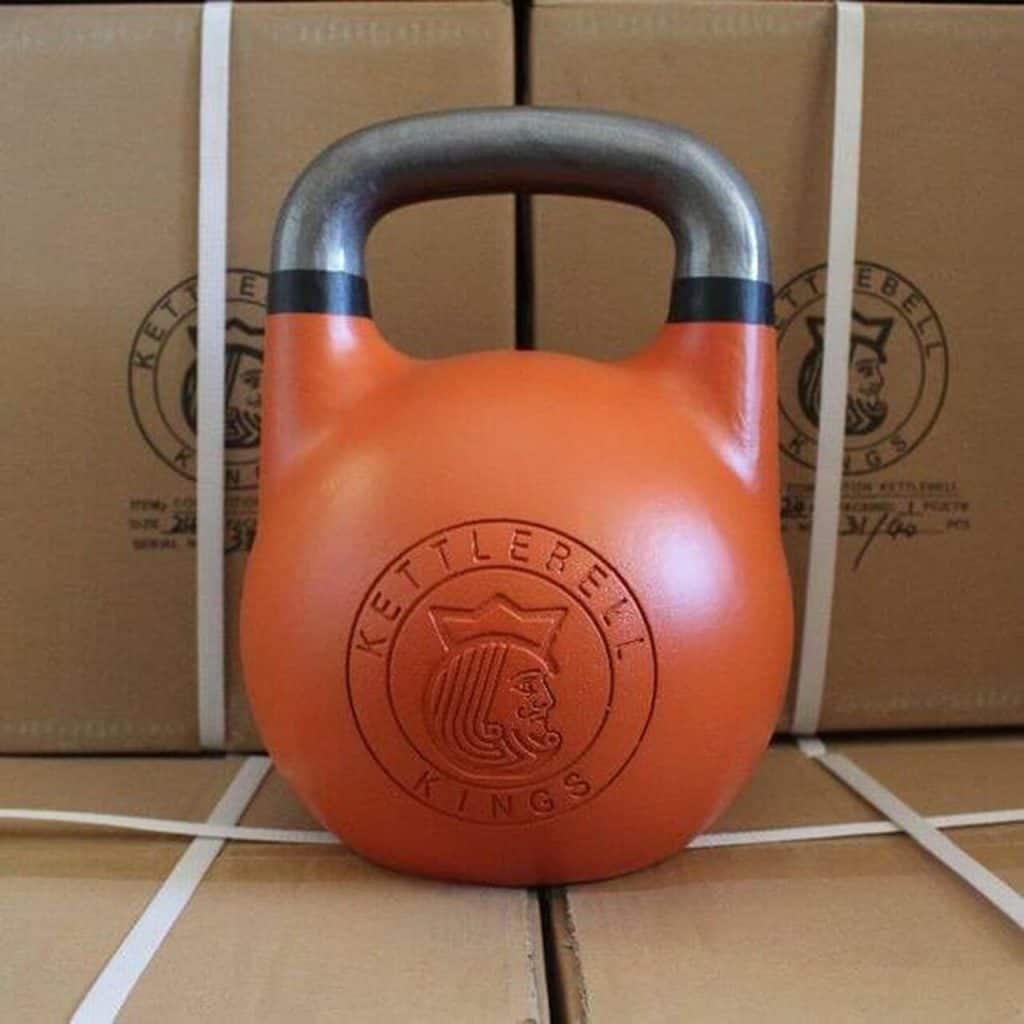 The smaller size and curved shape are planned for more manageable insertion with comfort overhead and in the rack position during lifts. These kettlebells are constructed with durability, and the structural integrity of the kettlebell for life is ensured. They are created from a single steel cast without fillers, having a definite amount of steel for the solicited weight, and the aperture in the bottom allows you to be assured of this. This produces better stability during lifts as standard competition bells with welded bottoms and fillers can shift and rattle around with movement making it more challenging to perform your workout.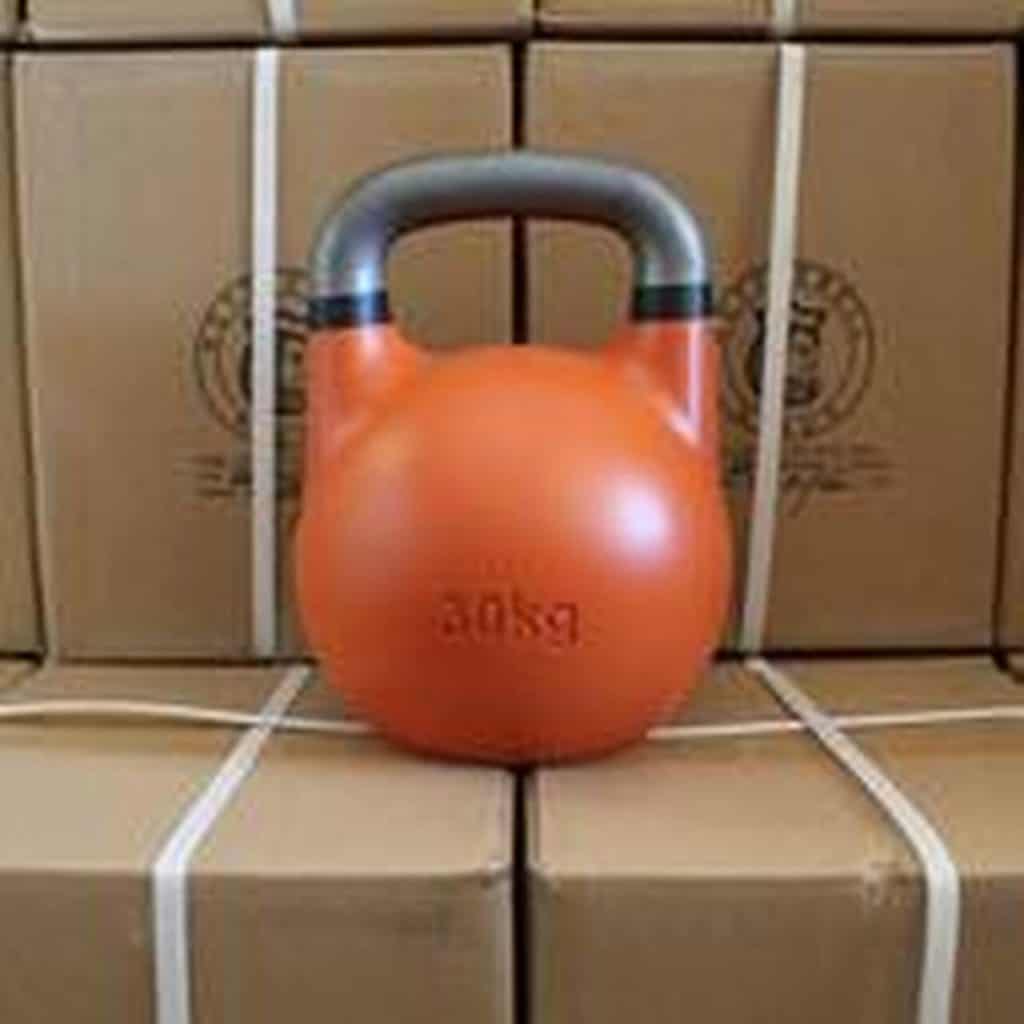 Cerakote Kettlebells in Lbs and Kgs
The new Cerakote Kettlebells support practically infinite creativity in how your kettlebell looks and is modified for you. They are also painted with the most long-lasting paint available on the market today and are truly practical to use. These kettlebells are painted with Cerakote, a Polymer-Ceramic Composite coating that can be used for metals, plastics, polymers, and wood. The unique system used for Cerakote ceramic coating intensifies several physical performance attributes such as abrasion/wear resistance, chemical resistance, corrosion resistance, impact force, and hardness.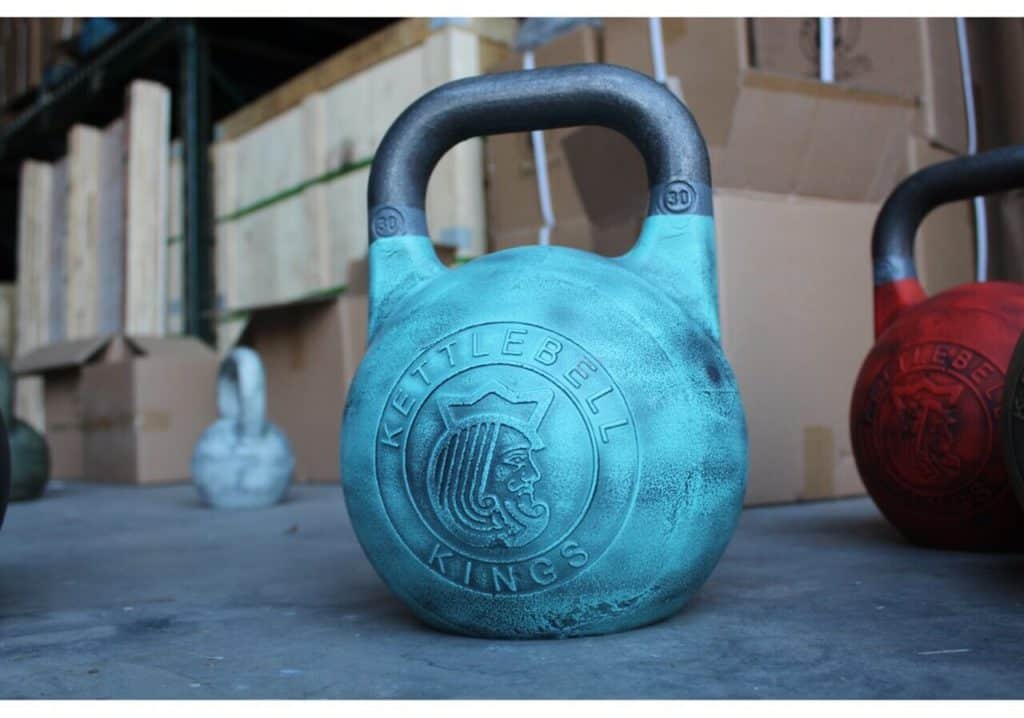 Cerakote ceramic coatings employ state-of-the-art technology to dominate any competitive coating in both laboratory settings and real-world utilization. Both in lbs and kgs, the Kettlebell Kings logo is engraved into the kettlebell so it will not break off, and the accuracy to the weight you purchase is guaranteed within 0.3 kilograms, or they will replace the kettlebell at no cost.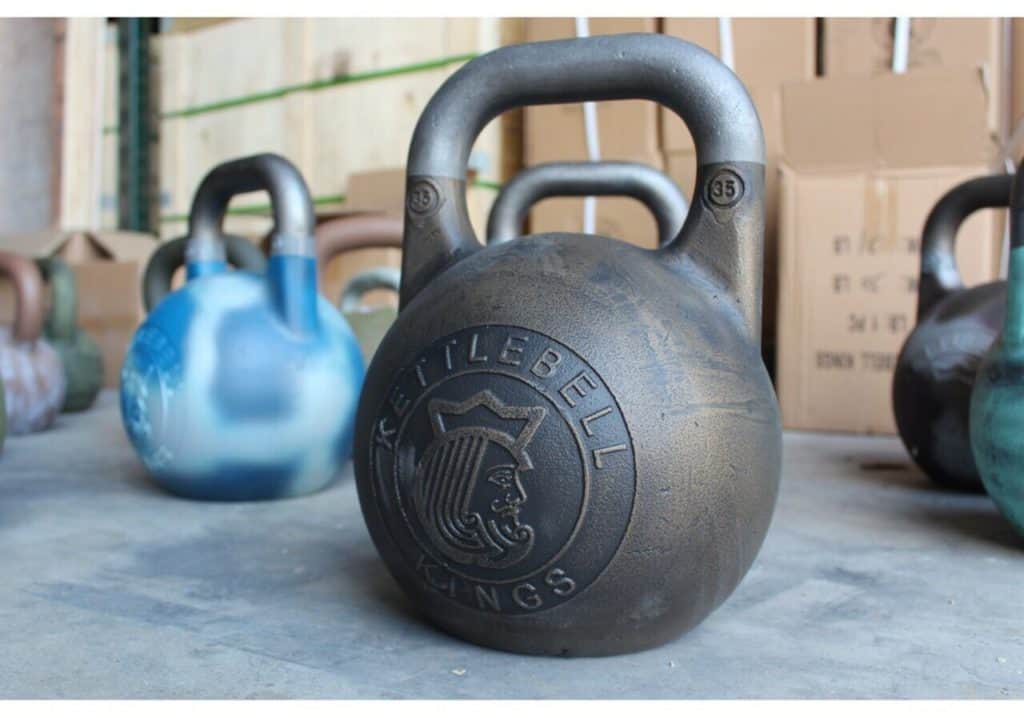 Kettlebell Sets
You can also purchase Kettlebells from Kettlebell Kings in sets of Competition Kettlebells and Powder-coat Kettlebells. These kettlebells are produced from a single piece of cast iron that makes them very durable. Most kettlebells have the handles welded, which makes them break easily.
They have color bands for specific weights, so you can quickly identify them without picking up or rolling them over. Each weight of 4 to 36 kilograms has a single mold cast specifically to the accurate weight and holds no fillers. The kettlebells 40kg and above carry a small amount of lead filler but contain more steel in the mold to retain it as minimum as possible.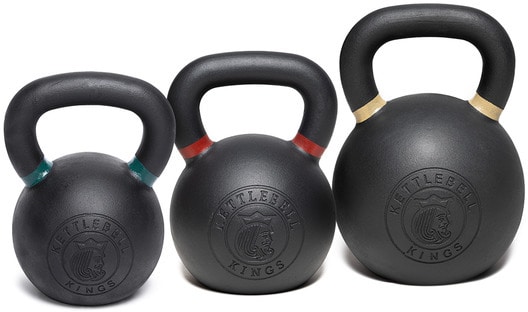 Kettlebells from Kettlebell Kings – In Summary
That's our close-up look at Kettlebells from Kettlebell Kings.
The form and shape of the kettlebells are prioritized and are always carefully monitored by Kettlebell Kings as these kettlebells have helped them grow as a company, sponsor the biggest kettlebell competitions in the world, and work with some of the top lifters in the world. These kettlebells have an excellent powder coat finish that is not too smooth that you need to chalk up or too rough that you'd beat your hands up.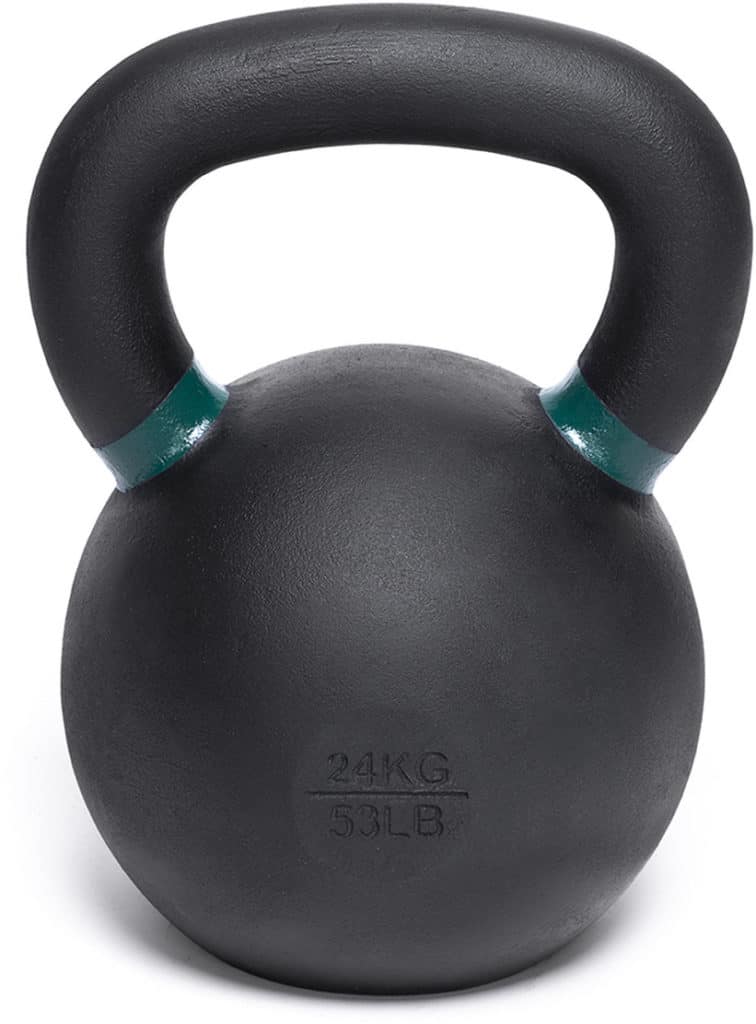 Photo Credits
Product photos on this page are property of Kettlebell Kings.
This website is not affiliated or associated with CrossFit, Inc. CrossFit is a registered trademark of CrossFit, Inc.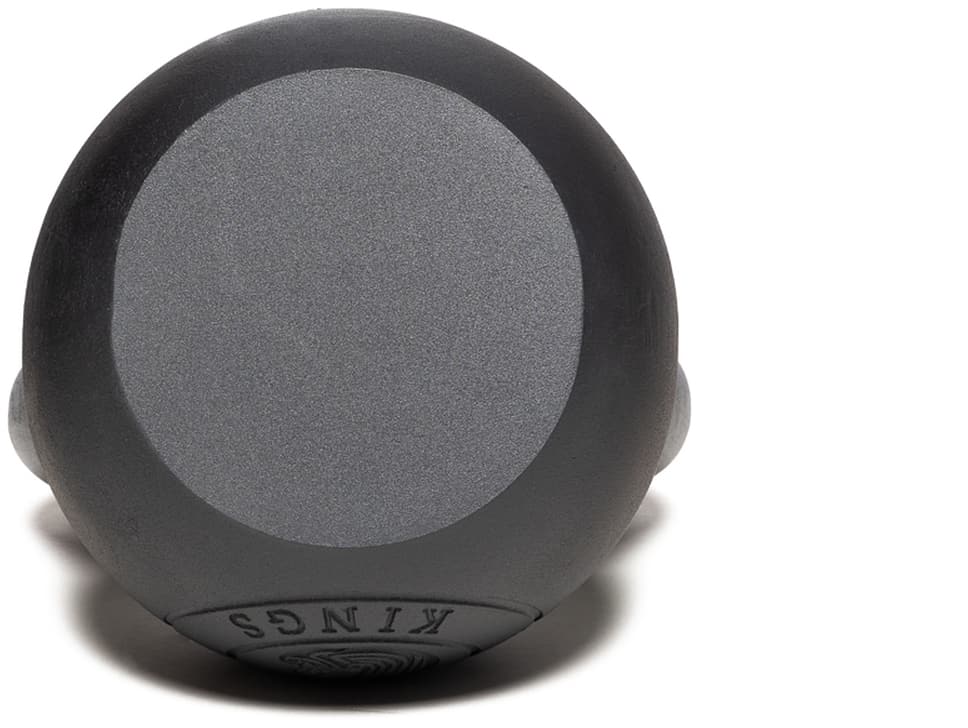 Affiliate Disclaimer
We are an affiliate of Kettlebell Kings and others that sell this training gear. If you buy clothing or other training gear after clicking the links in this article, we receive a small commission at no extra cost to you. This helps us to bring you in-depth information and content on these great training products.
Tim is the founder of FitAtMidlife.com – an avid gym rat for 30+ years, he's a reviewer of many, many shoes – and founder of the Speed Bag Gathering – the world's only gathering of speed bag punching enthusiasts.  See more gym reviews at Tim's YouTube channel.