Want a fun way to get in shape and burn some calories?
Let's look at speed bag punching for fitness.
That's right – this isn't just for boxers. It's fun (and a challenge) to punch the speed bag hard and fast.
Check it out:
Perhaps best of all – there's not a lot of expensive equipment required.
Check out some of these great options from Title Boxing and Balazs Boxing:
Speed Bags and their Sizes – Video Review on our YouTube Channel
Why read when you can watch? Check out this video from the Speed Bag Labs YouTube channel:
Can't get enough of that rhythmic beat? Read on and find out more about this great fitness activity.
Why should you punch the speed bag for fitness?
The speed bag is considered to be a boxer's best friend. But many who are not boxers are also befriending this cool and fun gear because of the many benefits it gives. Punching a speed bag is a lively and efficient workout and is safe for kids, older people, and everyone in between. Hitting a speed bag a few minutes a day is a good variety to your regular workout routine.
Speed bags are small bags hanging from the ceiling or a platform using a swivel. The short-range of movement means the bag will rebound swiftly, challenging you to time your hits appropriately. The outer skin includes tough fabric, either leather or synthetic, clung together with augmented stitched seams that are strong enough to afford thousands of punches over time.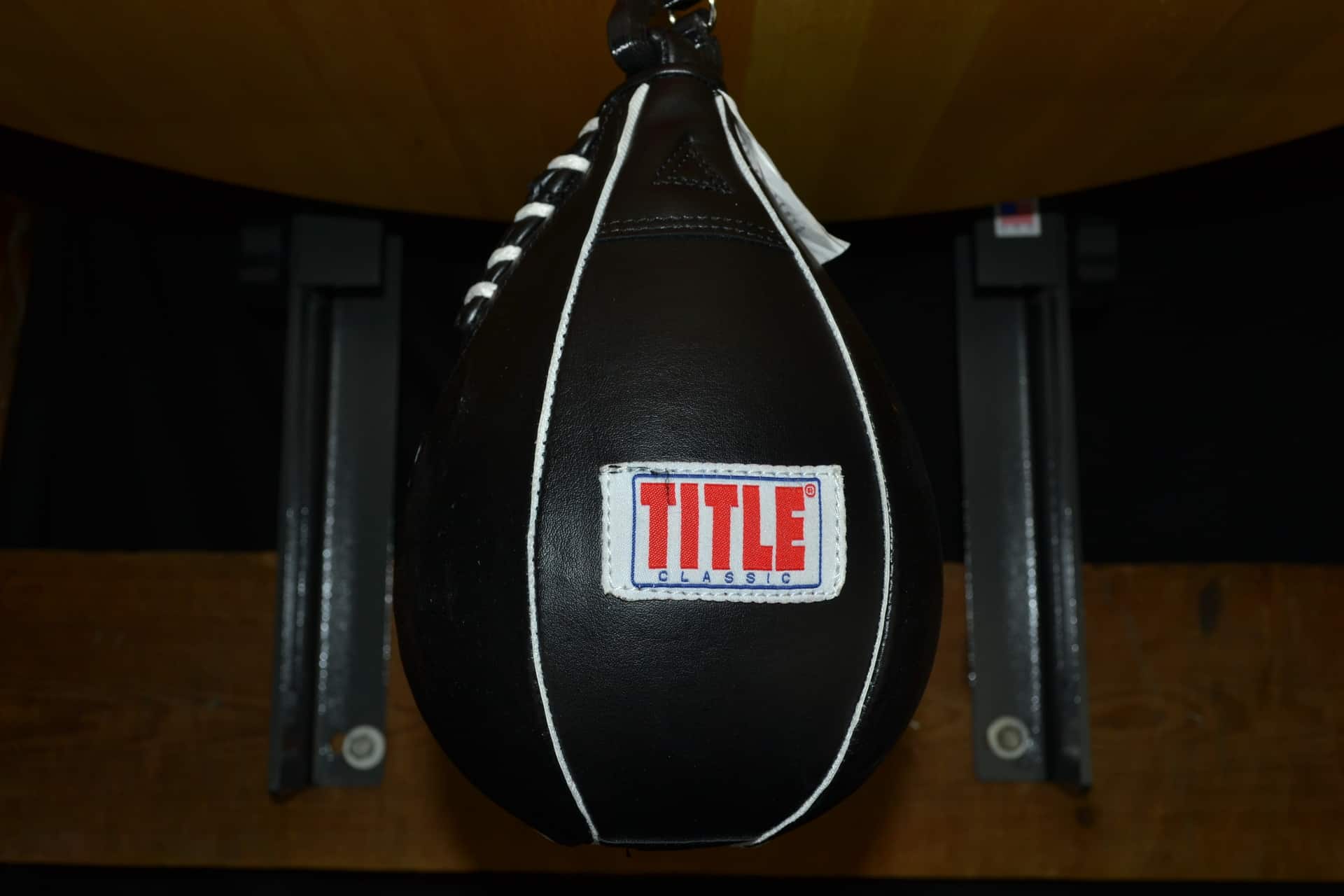 So what are the benefits of punching a speed bag?
1. It improves your hand-eye coordination, timing, and rhythm
Because this item is small and fast, concentration is needed when you punch. Your timing and reflexes become more precise when you keep on practicing. This helps in getting the overall rhythm, timing, as well as your hand-eye coordination.
2. It improves your endurance and frame
Unless you stop, the speed bag won't. So if you keep punching daily, you'll eventually build endurance in your upper body, as well as your mind. It also tones and builds lean arms and shredded shoulders.
3. Improves your hand speed
The chief benefit of speed bag workouts is none other than speed! With continuous use, you'll become faster. The faster your hands, the greater your punching ability is.
4. It helps you focus and get rid of stress
When you punch a speed bag and because it is so fast, your concentration switches from your worries to the bag alone. It is also an excellent way to discover new tricks that can make your punching perfect.
5. It helps you lose weight
If you want to shed some weight, hitting a speed bag is one of the most effective ways. Some say it burns more calories than cycling, running, and weightlifting combined.
What equipment do you need to punch the speed bag?
To make the most of your speed bag, some types of equipment are needed. First, you need a platform. Having a platform is so much easier than mounting it to a ceiling or a wall. All you have to do is put it together according to the given instructions, and you are good to perform. Next is a swivel, which is one essential piece of equipment for hitting a speed bag that enables the bag to swing back and forth once smacked. It is crucial to check the materials and motion when choosing the right swivel.
Want to really deep dive on speed bag equipment? Check out Speed Bag Labs where we review speed bag platforms, punching bags, and more.
And lastly, of course, the speed bag. There are plenty of speed bags available in the market, and it is also vital that you do your homework before buying. The first thing to consider is the quality, and this depends on the materials used. Leather is an excellent material that is not only durable but also won't hurt you badly when you hit it. But having a high-quality material means it is costly. The size of the speed bag is another important factor to consider. Getting a small bag requires less resistance, but you will need precision. A big bag means you have a big target, but it is also heavier and will require more power. Other factors to consider are the stitching, adjustability, and bladder materials.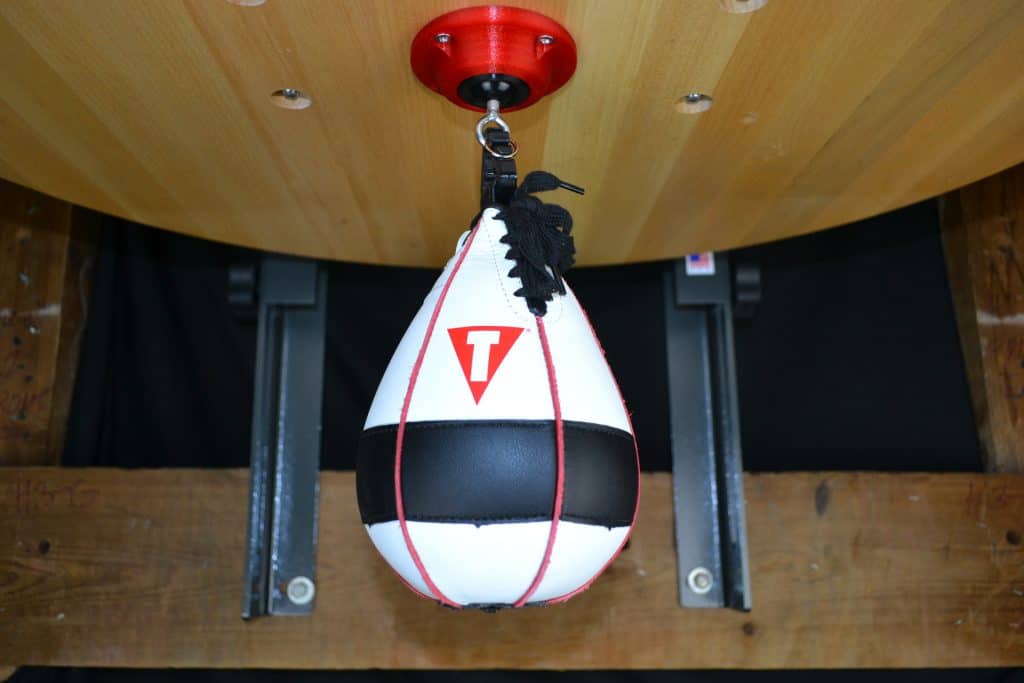 How many calories does punching the speed bag burn?
You are probably interested in knowing how many calories punching a speed bag burn. This is tricky because there is no exact answer as it depends on some factors like the size and weight of the bag, the power and speed you use while punching, as well as your movement around the platform.
To answer the question, I tried and tested different sizes of Title Speed Bags for three minutes and recorded the calories I burned – using a Polar H10 chest strap Heart Rate Monitor or HRM.
Title Super Speed Bag 4″ x 7″, 5.5 oz. – Because it is so small, less force is needed and tends to go too fast. I burned 55 calories.
Title Super Speed Bag 8″ x 5″, 6.5 oz – Same pace and body movement and I burned 58 calories.
Title Super Speed Bag 6″ x 9″, 7.9 oz. – I was at a pretty fast pace with less body movement. I burned 56 calories.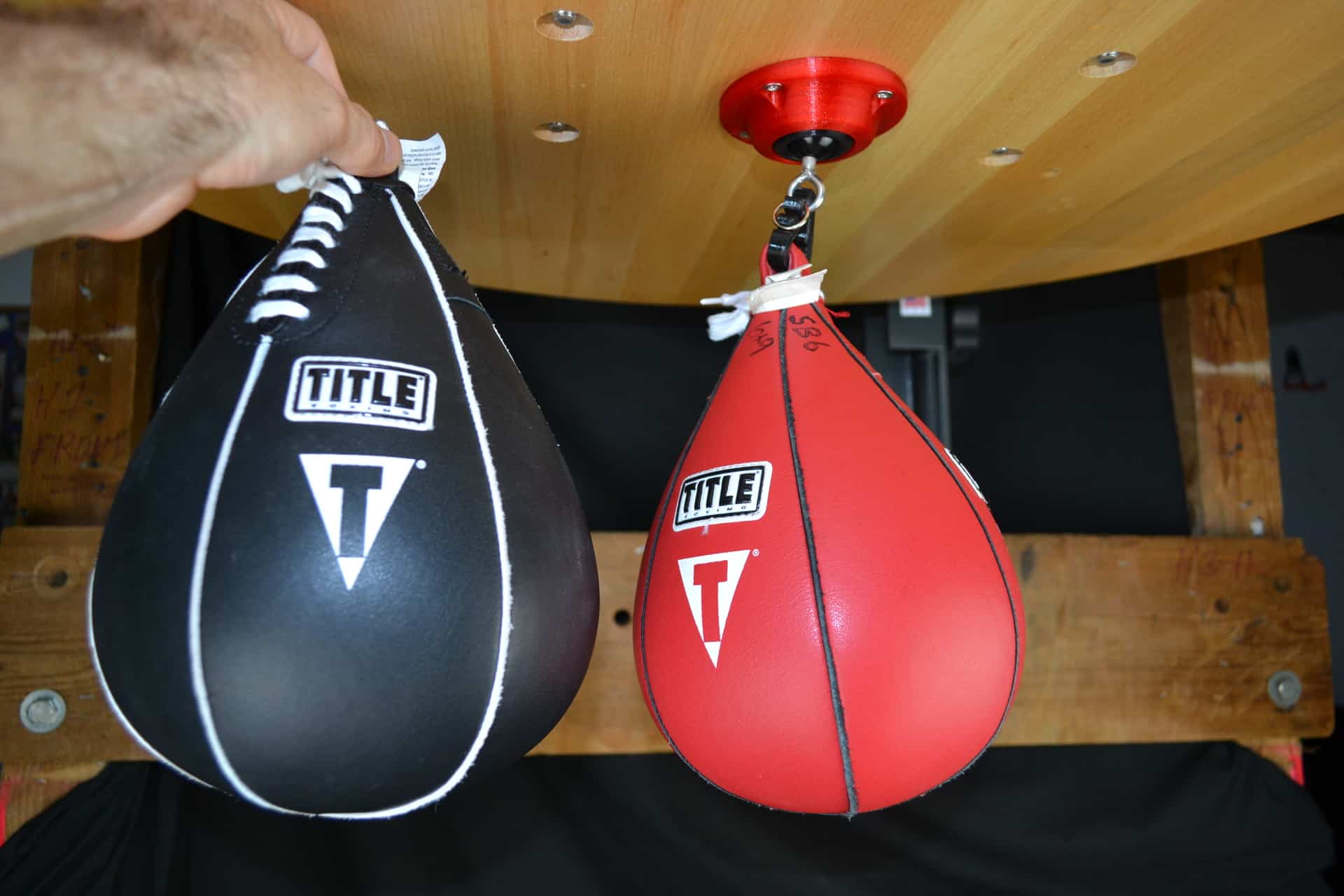 Title Super Speed Bag 8″ x 5″, 6.5oz. – I was at half speed, and I burned 38 calories. I also tried moving around the platform, and that burned 50 calories.
Title Super Speed Bag 10″ x 7″, 8.5 oz. – Same pace and body movement, and I burned 61 calories.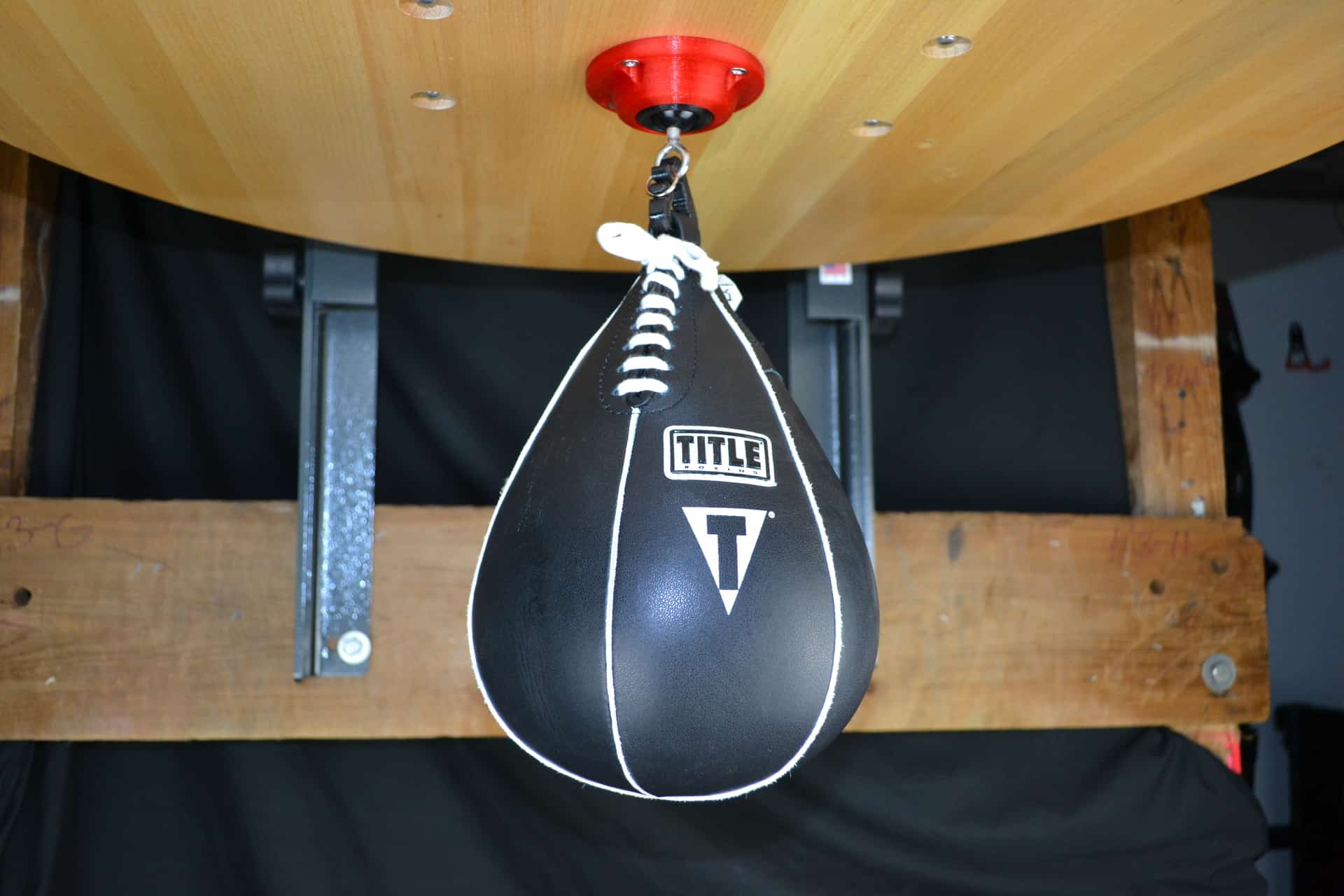 Title Super Speed Bag 11″ x 8″, 9.7 oz. – This is a bigger bag which makes it harder to move and I was at a slow pace. I burned 54 calories.
What kinds of Speed Bags are available (Different Sizes)
There are various sizes of speed bags, and choosing the right one will strongly depend on the level of your experience.
Title Super Speed Bag 4″ x 7″, 5.5 oz. – It feels like punching air and easier on hands and joints. It has a smaller strike zone that requires you to punch with precision. It is fun to punch, but it is easy to get carried away, go too fast, and then lose control, so you have to have discipline when punching a small bag.
Title Super Speed Bag 6″ x 9″, 7.9 oz. – This one has enough weight to give you some resistance and a good combination of weight and size. When you pass the beginner phase, this is perfect for you. It is lightweight and very versatile.
Title Super Speed Bag 8″ x 5″, 6.5oz. – It is fun to punch, and doing roll fist is such a pleasure. It is less wear and tear on the joints, and less force is required. It has a short arc, so it is easy to get it going quickly. This is my main bag and my favorite size.
Title Super Speed Bag 10″ x 7″, 8.5 oz. – This one is a nice big target and has a longer arc that will require a more muscular workout. It is a good beginner size that is slow enough to focus on your technique and get the proper position but has a heavier mass.
Title Super Speed Bag 11″ x 8″, 9.7 oz. – The bag is slow, heavy, and has a longer arc that takes more force to change its direction. It makes more noise and makes the platform bounce a lot heavier and slower. It has too much wear and tear on joints, in my opinion.
Title Platinum Atomic Pro XXS 4″ x 6″, 3.7 oz – This one is good to practice accuracy because of its small size. It's a tiny little target, and the arc is very short. It is not so durable, but it's good to try once in a while as a fun challenge with friends.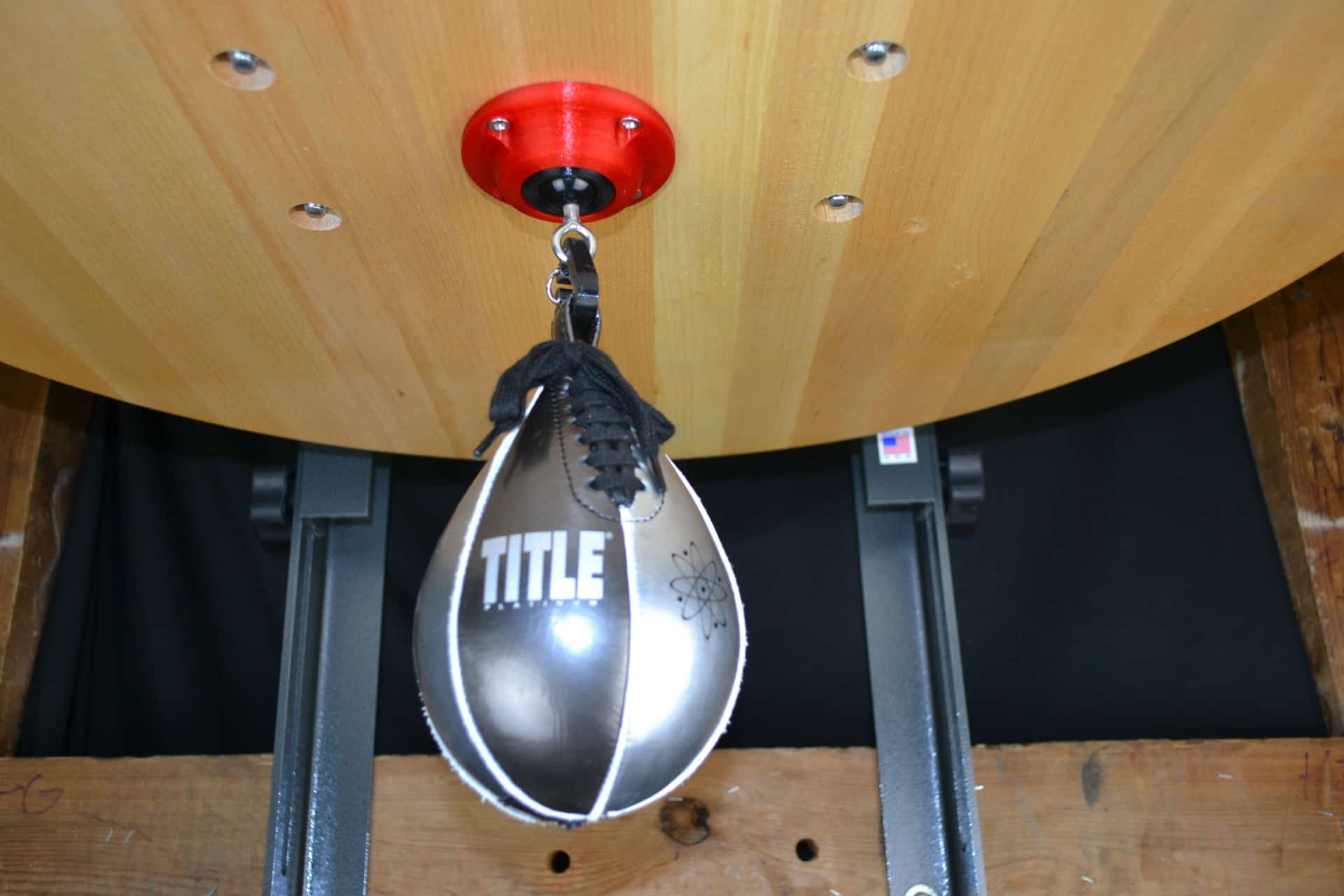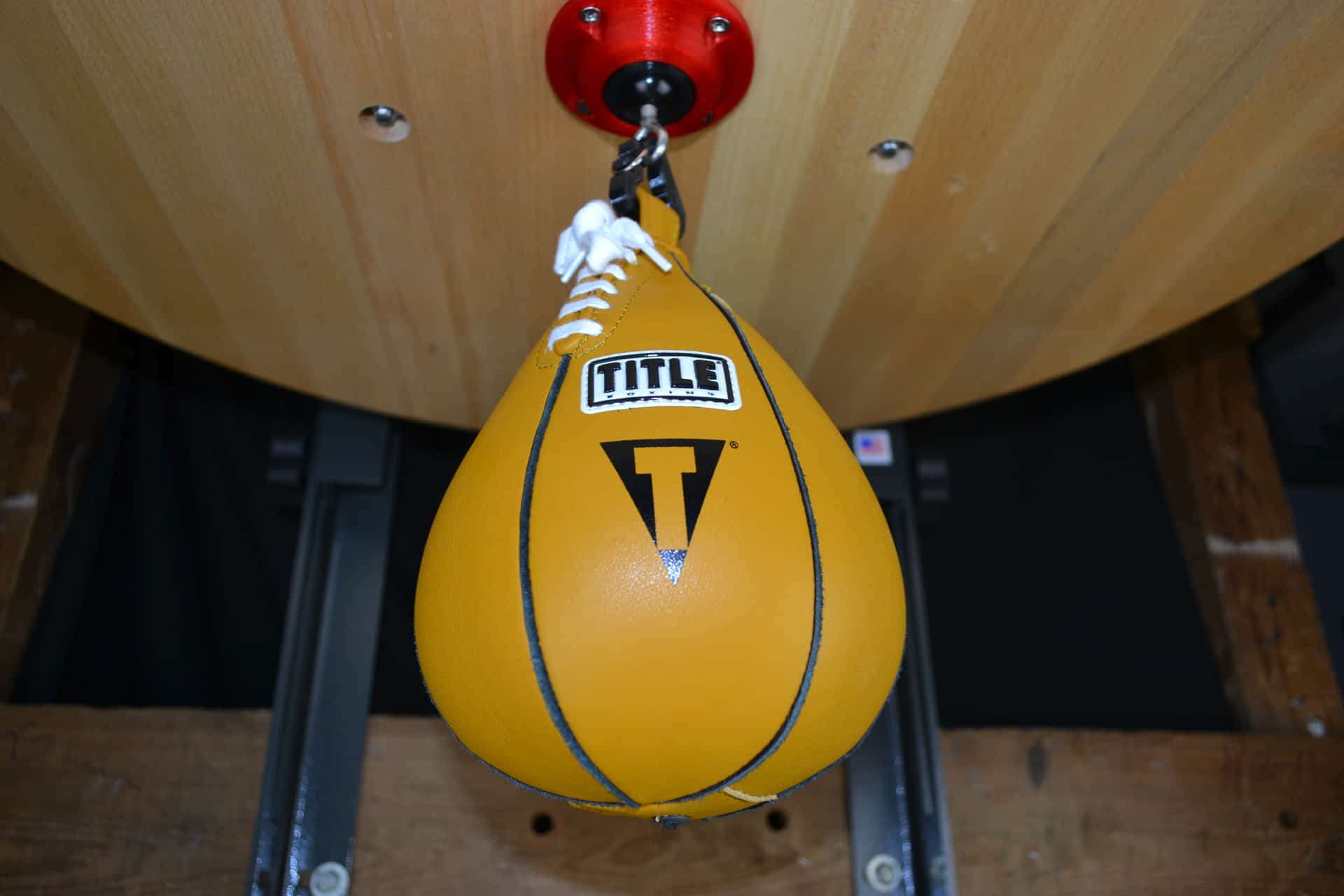 Speed Bag Punching for Fitness – In Summary
The speed bag is fun and effective exercise.
It requires a minimum of equipment and you can do it just about anywhere.
Get started today!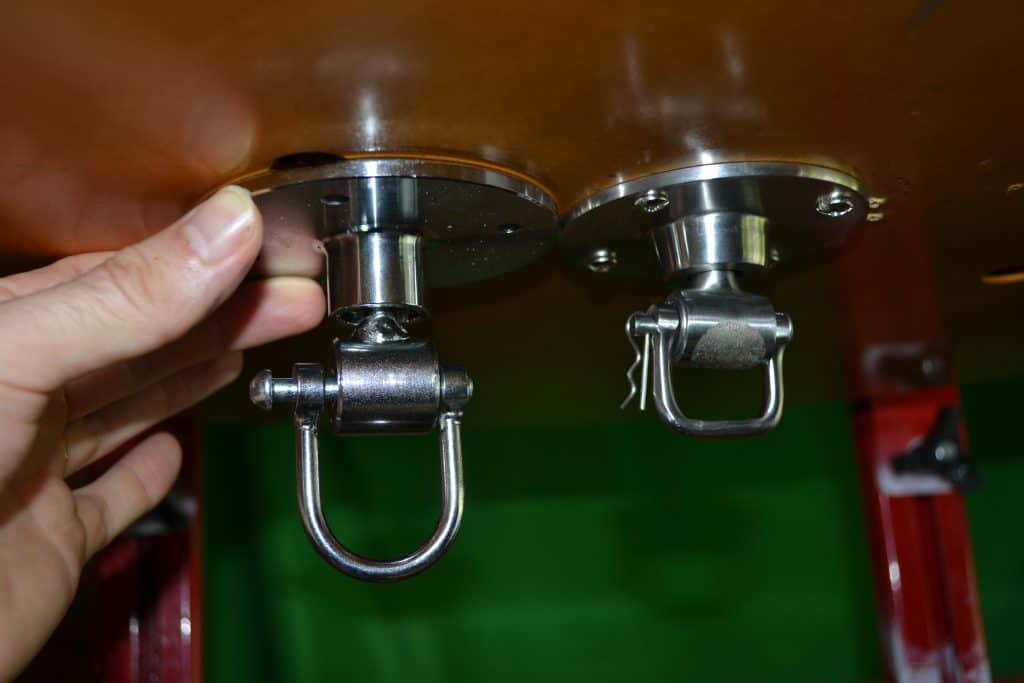 Photo Credits
Some product photos on this page are property of Title Boxing.
Affiliate Disclaimer
We are an affiliate of various sellers of this product. If you buy items after clicking the links in this article, we receive a small commission at no extra cost to you. This helps us to bring you in-depth information and content on these great products.