What is a Morale Patch?
Morale patches are the informal insignia that military units use to help build an esprit de corp – a feeling of pride, fellowship, and common loyalty shared by the members of a group.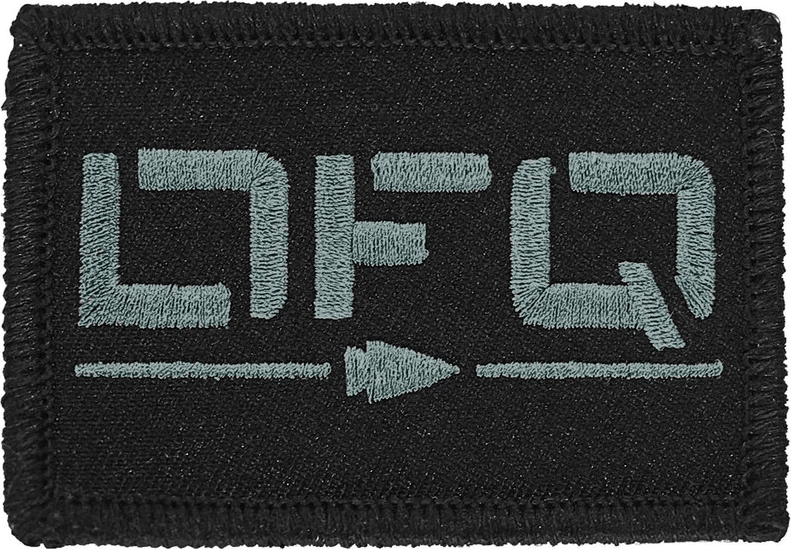 Let's talk about the the role morale patches play in rucking, and where you can find a morale patch (or tactical patch) that might help you express some style or humor and join in on the camaraderie.
We'll also cover a variety of tactical patches that serve practical purposes.
You can ruck alone, but rucking really comes alive when you are part of a group or club – a team of like minded individuals tackling a humbling and challenging shared experience. A GORUCK challenge event (such as a GORUCK Heavy, Tough, or Light) is a great venue to be part of a team. The shared experience of a long, tough ruck march with PT, lugging extra weight in the form of a loaded cooler, a log, full jerry can, or who knows what else is something that has to be experienced to truly be appreciated.
[thrive_leads id='6513′]
Morale patches are part of building a cohesive team – for rucking or otherwise.
Here's an example. Yeah, that pretty much explains the concept in a nutshell.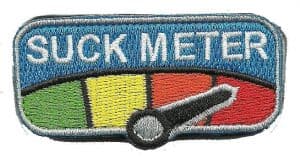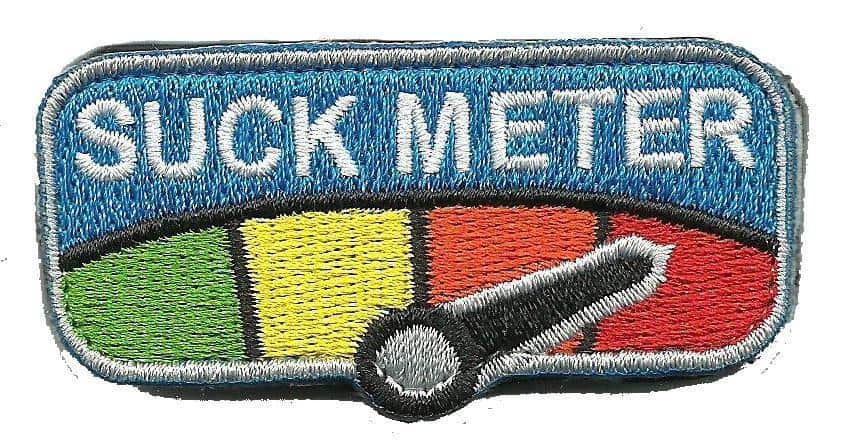 Where do you put morale and tactical patches?
Many (but not all) of the patches we will highlight here have a "hook and loop" (aka Velcro) backing. They'll work with any of the following that have a velcro patch area:
Tactical gear – ballistic plate carriers, vests, patrol bags and more
Backpacks and rucksacks, such as the GORUCK series
Patch boards
Tactical Hats
Need a Tactical Hat?
GORUCK makes a top notch tactical hat – that they call the TAC hat.
What makes it a tactical hat? Velcro on the front for any necessary patches or name tapes.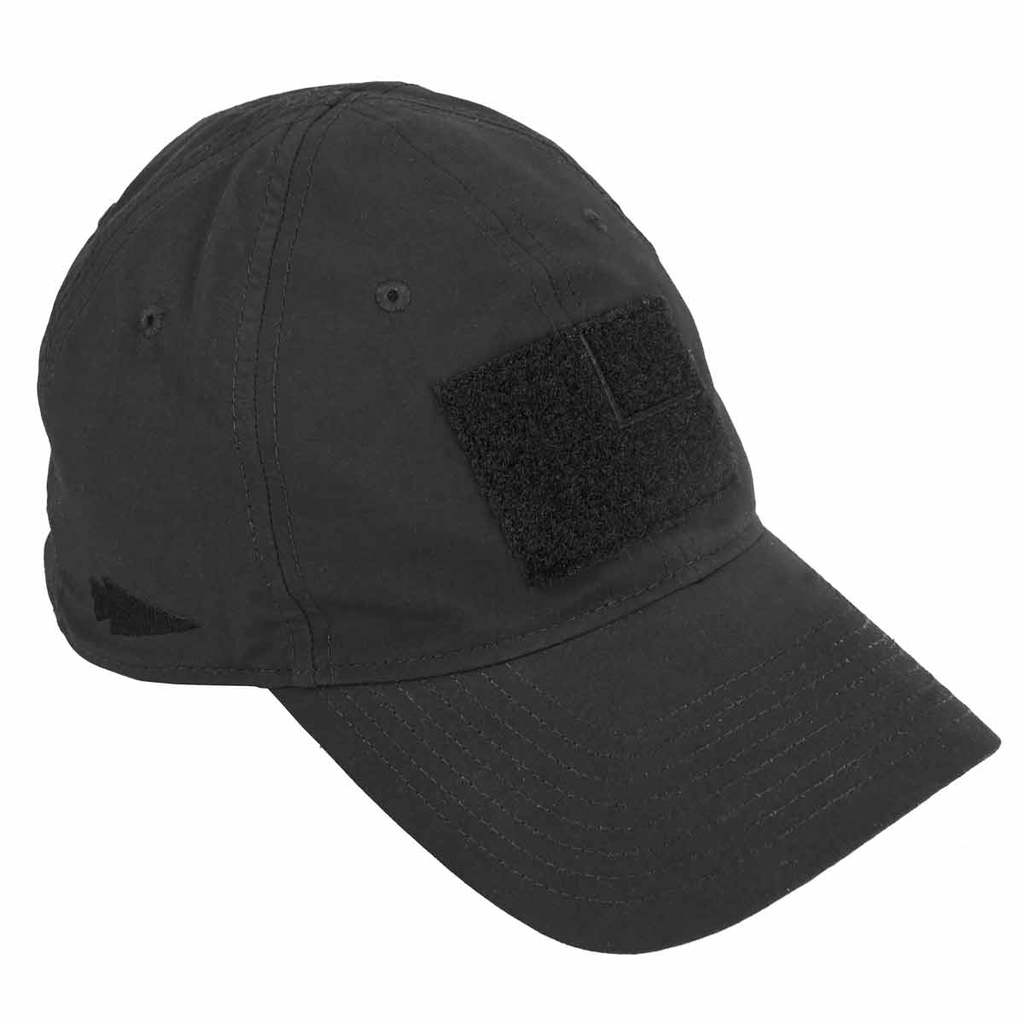 It's velcro adjustable, thin and lightweight – so it won't sop up a lot sweat.
There's no top button – but that just gets in the way anyhow.
It only comes in black – but it's got a lifetime guarantee.
That's pretty unusual for a hat.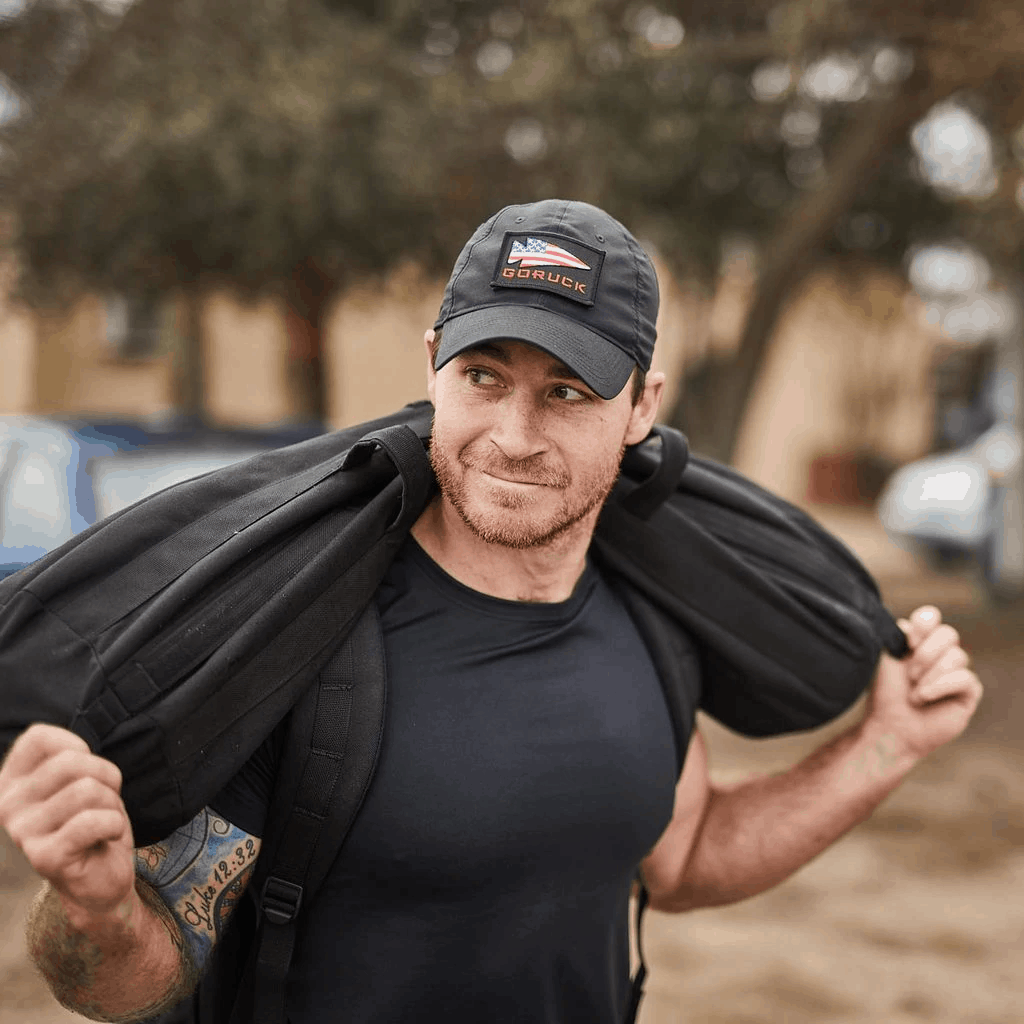 A patch board is another great place to park your patches and show them off when they aren't in use.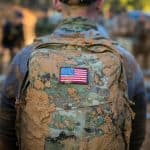 When rucking, a morale patch can spread a humorous message – and give your fellow ruckers a smile in an otherwise unpleasant situation.
Or it gives you a chance to voice an opinion, a preference, or to show solidarity with a cause or a frame of mind.
Lastly, let's face it, that 2" x 3" Velcro patch area on your GR1 rucksack really shouldn't go unused. And, it's easy to change your patch to reflect any situation – so grab a few.
Having options is always a good thing.
Limited Edition Morale Patches Some of the designs for patches are issued in limited quantities. This means if you seen one you like, you might want to grab it before it disappears. We can't guarantee every example you'll see below is currently available, so please check directly with the vendor.
Patches That You Earn
Here's a crazy idea – how about a patch with a deeper meaning – that you earn through some hard work and maybe some sacrifice?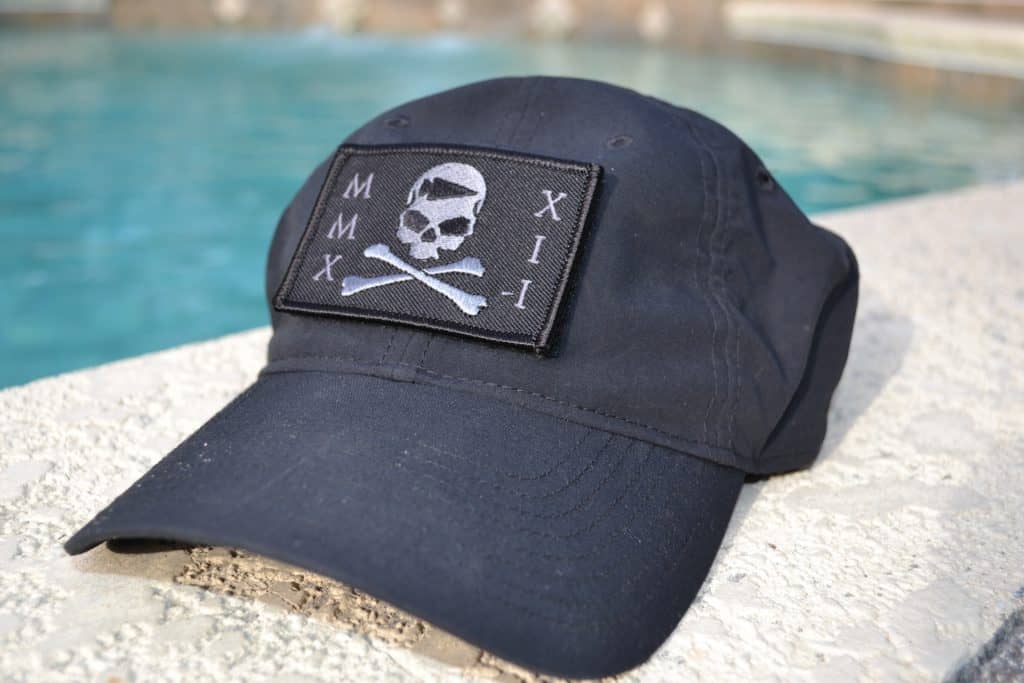 GORUCK's new Tribe workout program is just that sort of thing – do some trucking (daily), do some tough PT, improve your mind with some assigned reading – and get a monthly patch.
Check out our GORUCK Tribe workout program review.
Funny Morale Patches
Unit pride and morale are important – and the morale patch often helps put a humorous (but unauthorized) spin on the realities and responsibilities shared by the members of the team.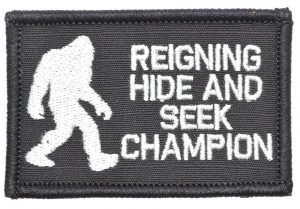 Tactical Gear Junkie has a great collection of patches. They are located in central Kentucky and their patches are made in the USA on their very own commercial embroidery machines (and that means they can make custom patches too).
Tactical Gear Junkie has a very diverse collection – they have a patch design for every category we're highlighting here. Their catalog is easy to browse – by size, theme, velcro backed or not, etc.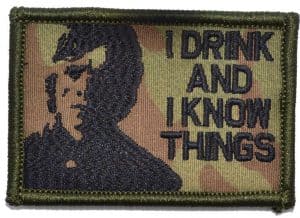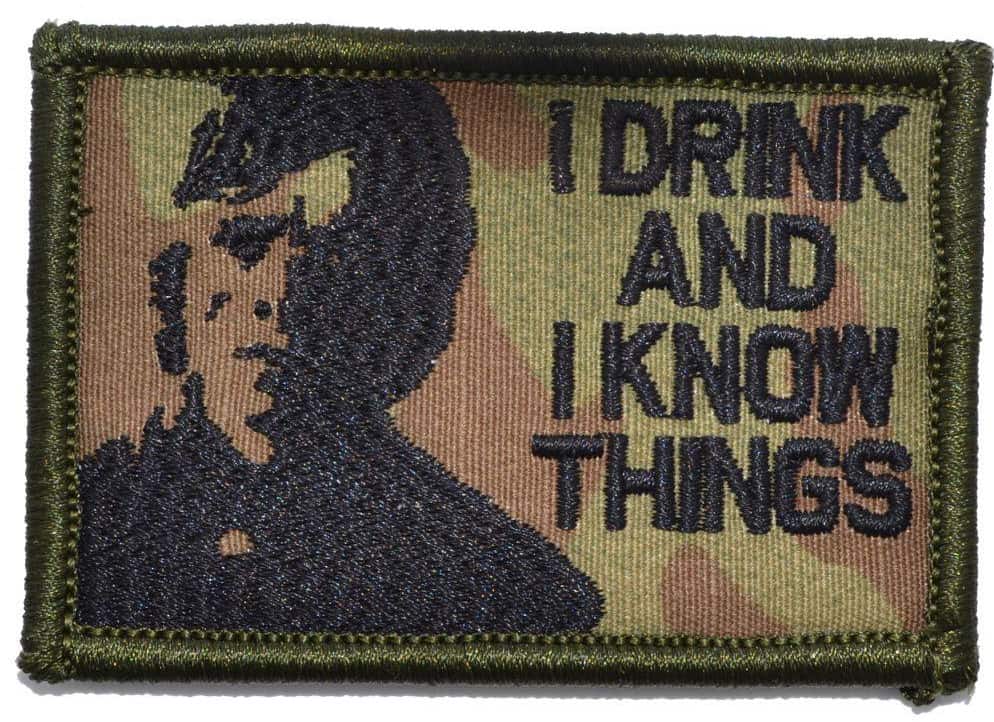 And they've got a NSFW (Not Safe For Work) category. We won't post those here, but go ahead and click through if you want a good laugh (make sure you take a look at the Negan from Walking Dead patch)
By the way, they also make and distribute tactical gear and apparel, so if you are in the market for that, be sure to check them out.
And that's not all.
They have a "Patch of the Month" – so be sure you check back often for limited edition, one time only patch opportunities.
This one is for October 2018. Limited time only – get it before it's gone.
And lastly, if you can't find one you like – they can make any custom patch you want or need.
Our friends at Gadsden and Culpeper have some great funny themes too.
If you liked that "Suck Meter" patch we showed off in the intro – here's your chance to take a look at all the color options.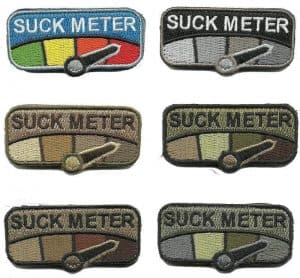 Patriotic Patch Ideas
Let's switch gears and look at some patriotic ideas.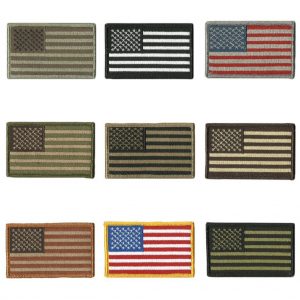 Gadsden and Culpeper have a very complete collection of US flag options. Forward side, reverse side, thin blue line theme (for police), thin red line theme (for firefighters and other first responders), and much more.
They also have a variety of subdued color combinations, in case you need a US flag that is a bit more subtle.
These are shoulder patches so they are 2.25″ x 3.5″ with a velcro backing.
Need a reverse US flag? They've got that too.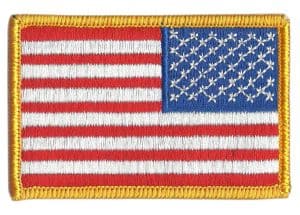 Civilians may wonder – why are US flag patches offered in both forward and reverse direction? The short of it – it's a federal regulation. When displayed on a vehicle, the US flag should have the star field positioned toward the front of the vessel or vehicle. This is to appear as the the flag is flying alongside.
Similarly, for a uniform a US flag displayed on the arm or shoulder should appear as though it is flying in the breeze as the wearer is moving forward.
For the right arm, the reverse side flag is needed.
All of these are 100% embroidered and made in the USA.
And speaking of flags, Gadsden and Culpeper have an amazing collection of patriotic and historical flags of all types and sizes as well.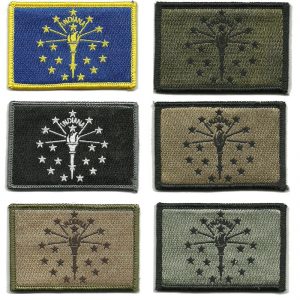 And finally, they've got all 50 states covered too.
Here's the Indiana state flag (in patch size.)
Whether full color, or one of their many subdued options such as Coyote-Tan, Black-White, or Silver-Black, Olive-Drab, and Multitan, they all look good because of the high stitch count embroidery.
These are 2″ x 3″ with a velcro backing, and made in the USA.
And, we've only scratched the surface. They've got much, much more. You should check them out.
Law Enforcement Patch Ideas
In the past few years this concept has spread. Morale patches are also used by law enforcement units as well.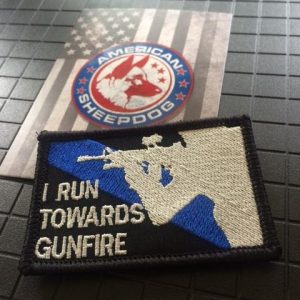 American Sheepdog has a "thin blue line" edition of designs – made especially for those in law enforcement, SWAT, etc.
The thin blue line theme refers to the position of law enforcement in society as a bulwark between order and anarchy.
A small family business run by a law enforcement officer, their products are: "designed with the needs of law enforcement and military personnel in mind while also maintaining a modern urban style that can be worn on or off duty."
They've got a full line of practical patches as well.
As one example, here's reflective 1″ x 4″ Nametapes with velcro backing. Made specifically for POLICE Use and K9 Collars/Vests to increase visibility at night.
This is just a sampling, you really should click through to the website and take a look for yourself.
They also carry a lot of creative designs.
And surprisingly, many Star Wars themed patches as well.
This 100% embroidered patch has glow in the dark accents and hook backing.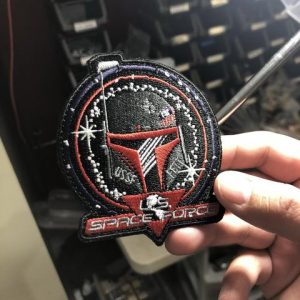 In Summary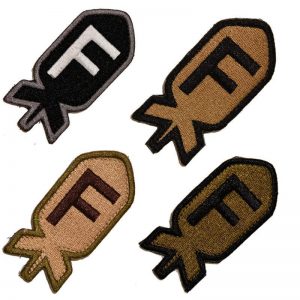 There's a lot of great patch ideas for your rucksack that range from mild to wild, from subdued to in-your-face. And some even provide some practical uses.
There's deep meaning behind some (and some not so much). Figuring it out is all part of the fun.
You should be able to find something that fits your tastes (or needs) from the vendors we highlighted, and if not, rest assured there are many other patch vendors we simply couldn't include here.
Tim is the founder of FitAtMidlife.com – an avid gym rat for 30+ years, he's a reviewer of many, many shoes – and founder of the Speed Bag Gathering – the world's only gathering of speed bag punching enthusiasts.  See more gym reviews at Tim's YouTube channel.