Get a workout at the beach with these innovative Sand Kettlebells from GORUCK.
Workout with sand kettlebells is a form of functional training and employs numerous muscle groups with dynamic movements that build strength and help with activities done in daily life. Sand kettlebells won't harm your floors when dropped, are easy to use and store, and can be used in the garage or backyard.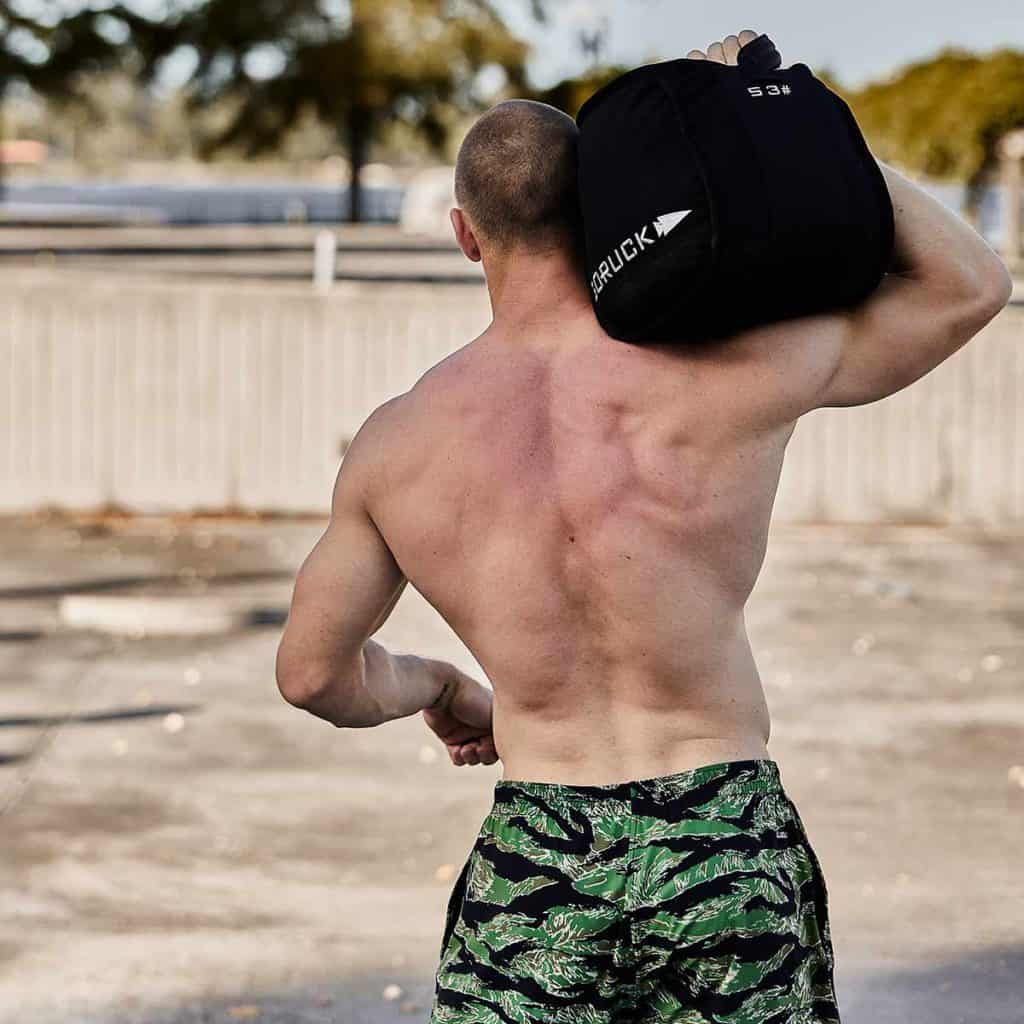 Only from GORUCK:
Sand Kettlebells – Overview
The Sand Kettlebells from GORUCK are developed to overcome constant abuse from workouts. They have overbuilt construction and a multi-step closure system providing versatile at-home training. These kettlebells also have an endurance-focused design and heavy-duty padded handles that let the weight swing and turn in your hand with comfort. These handles are proudly not rubberized, with strengthened neoprene padding sewn into each of them.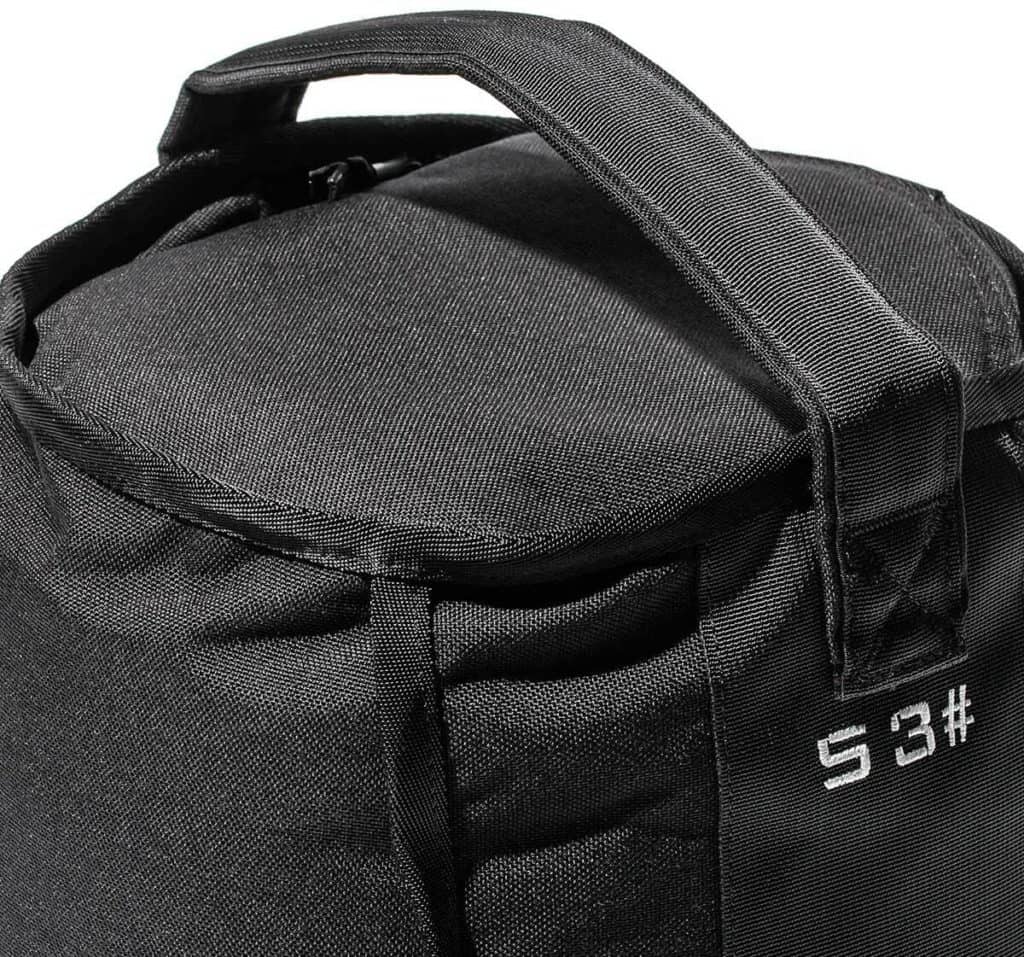 You can also fold it up (empty) for training on the go or use it for added weight in your Rucksack. They are versatile for your at-home training and have a reinforced Ballistic bottom to provide added abrasion resistance at the primary impact point. The double Velcro top closure with an additional zipper panel delivers a seamless top.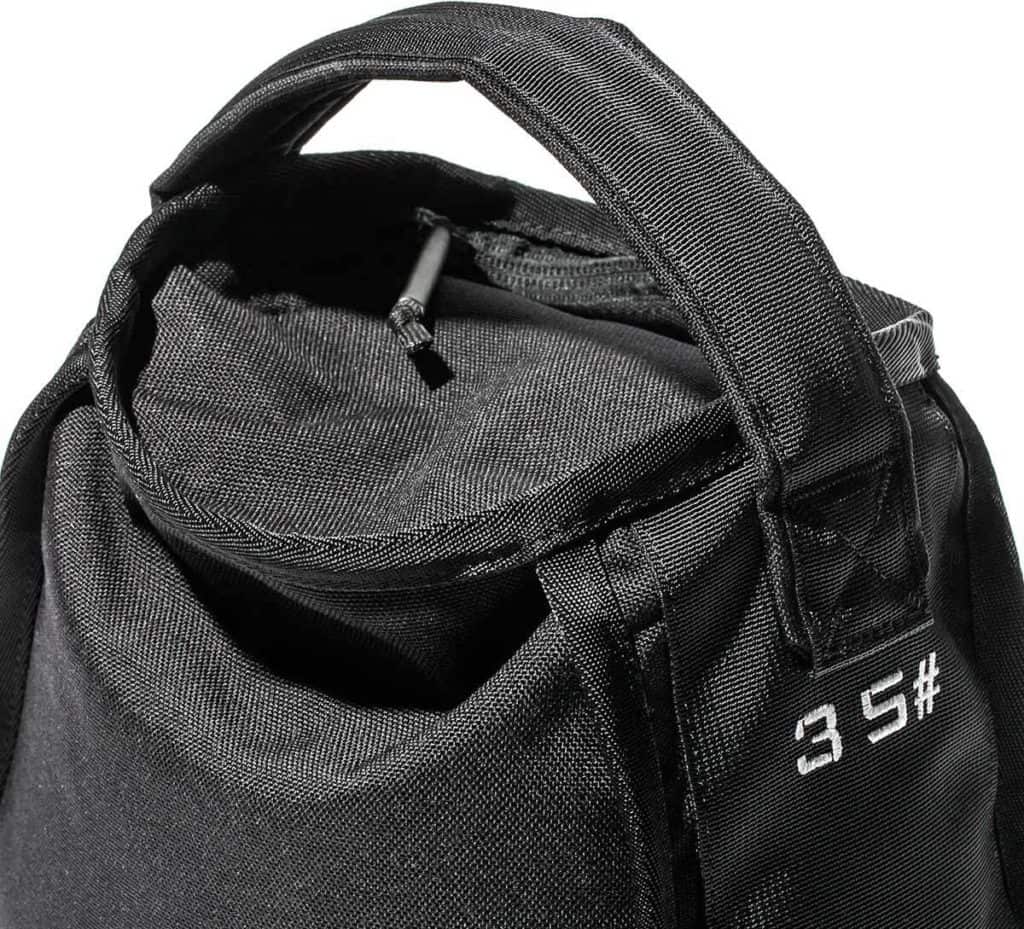 The sand kettlebells are made from 1000D Cordura, measured using dry sand from Florida beaches, and have a Scars Lifetime Guarantee. They have GORUCK logo embroidery and weight embroidered on the exterior. Specs: 13LB Dimensions:2″ Side Width x 8.5″W x 9.25″H 18LB Dimensions:2.25″ Side Width x 9.75″W x 10.5″H 26LB Dimensions:3.75″ Side Width x 10″W x 10.5″H 35LB Dimensions:4.5″ Side Width x 10″W x 10.5″H 44LB Dimensions:5″ Side Width x 9.75″W x 10″H 53LB Dimensions:8.75″ Side Width x 9.75″W x 10.5″H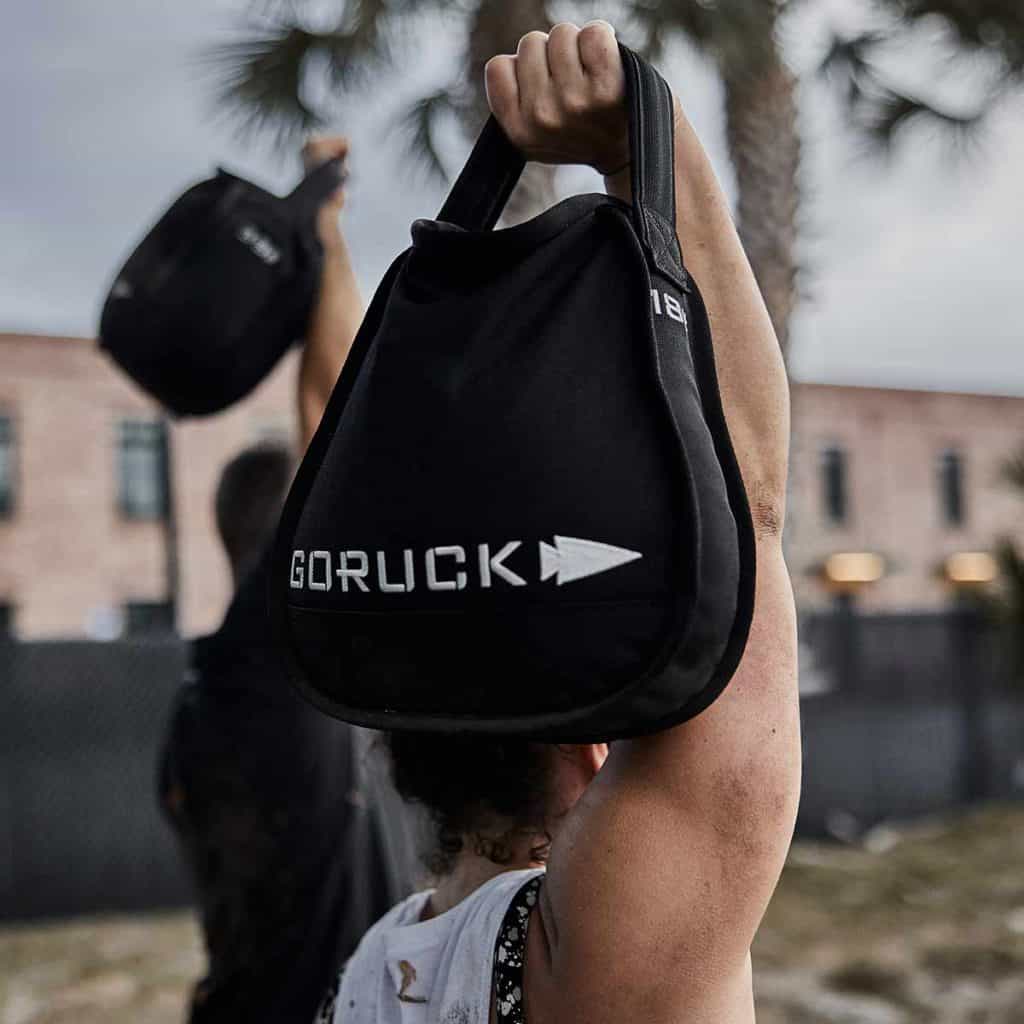 Sand Kettlebells – In Summary
That's our close-up look at Sand Kettlebells.
Sand kettlebell is a versatile training tool whether at home or on the go. It is ideal even for beginners, and the weights are adjustable to fit your needs. Sand kettlebells from GORUCK are also durable, have a multi-step closure system, and are made to take a beating. You can get 10% off each Sand Kettlebell when you purchase two or more.
Looking for more options? Check out these other great products:
Go all-in with a Simple Training Sandbag from GORUCK.
There's also a newer version – the GORUCK Sandbag 2.0 is an excellent choice.
Find more kettlebells for your workout.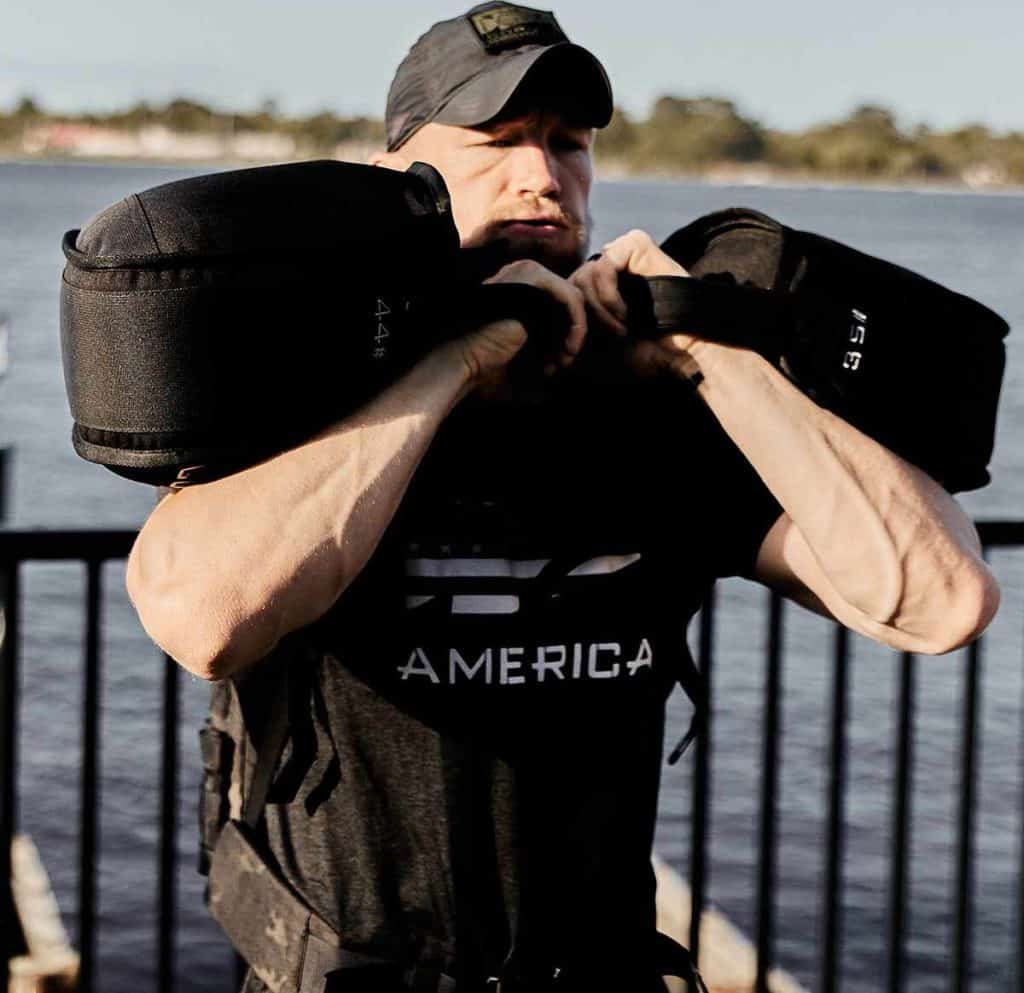 Photo Credits
Product photos on this page are property of GORUCK.
This website is not affiliated or associated with CrossFit, Inc. CrossFit is a registered trademark of CrossFit, Inc.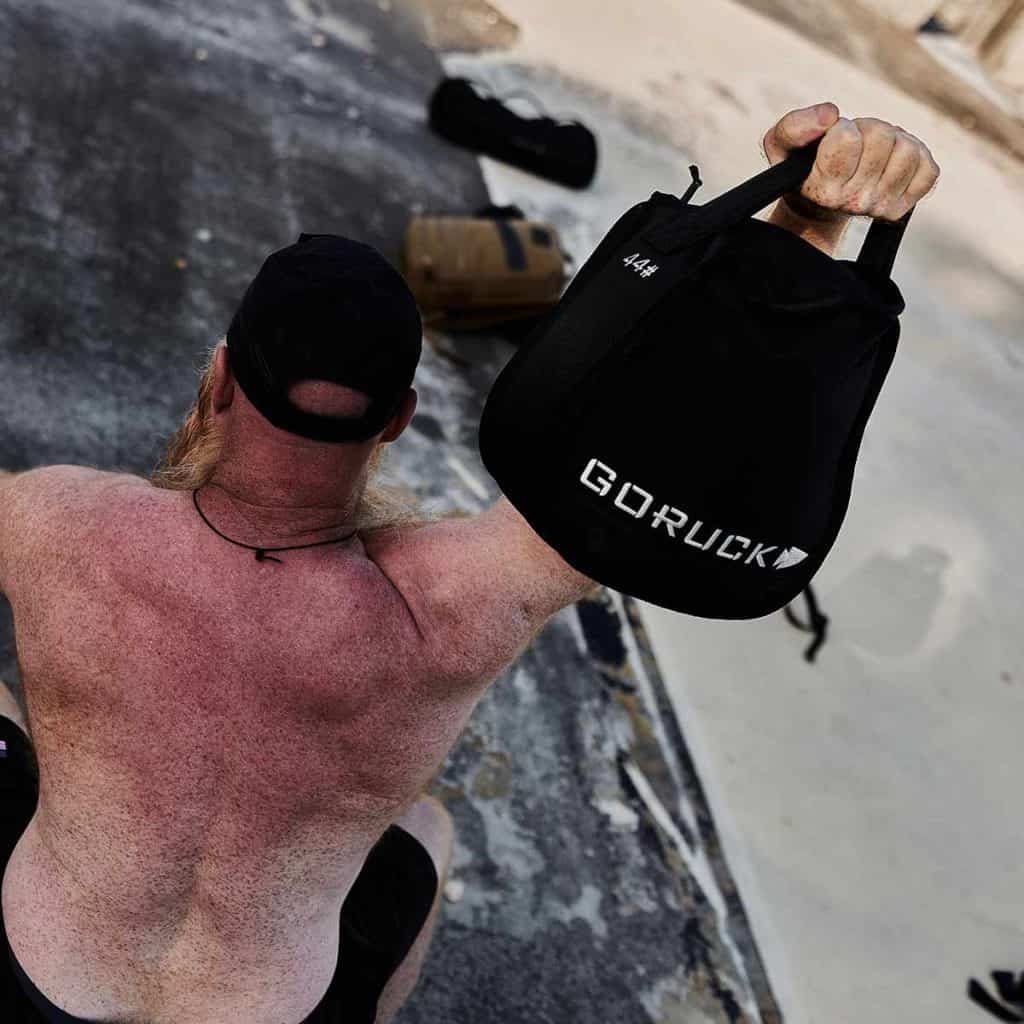 Affiliate Disclaimer
We are an affiliate of GORUCK and others that sell this training gear. If you buy clothing or other training gear after clicking the links in this article, we receive a small commission at no extra cost to you. This helps us to bring you in-depth information and content on these great training products.
Tim is the founder of FitAtMidlife.com – an avid gym rat for 30+ years, he's a reviewer of many, many shoes – and founder of the Speed Bag Gathering – the world's only gathering of speed bag punching enthusiasts.  See more gym reviews at Tim's YouTube channel.