Get a simple but rugged workout with the new Simple Training Sandbags from GORUCK.
Sandbags work your whole body when you lift and build effective resistance while trying to keep it stable. Sandbag training is versatile, builds stability and strength, adds challenge to your workout, builds grip strength, and strengthens your planes of motion. It provides a comprehensive strength because of its multi-lance movements.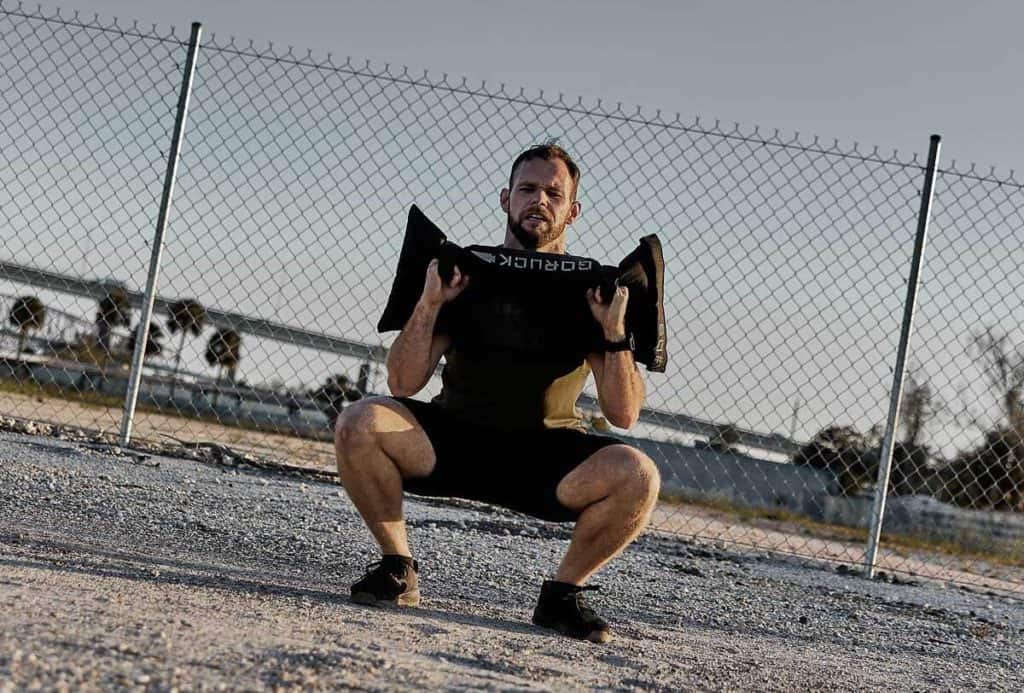 Get it now, only from GORUCK: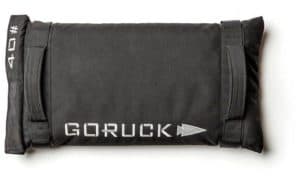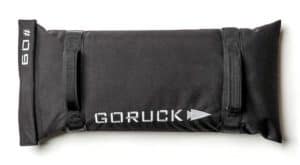 Simple Training Sandbags – Overview
The Simple Training Sandbag is the most durable sandbag ever made and the perfect tool for your sandbag training. The Simple Sandbag comes in two weights: 40lb and 60lb—both have superior construction and come with a Scars Lifetime Guarantee. The upgraded filler bags have a triple lock Velcro closure and double pass stitching at every seam and additional two heavy-duty padded handles for versatility when training or rucking.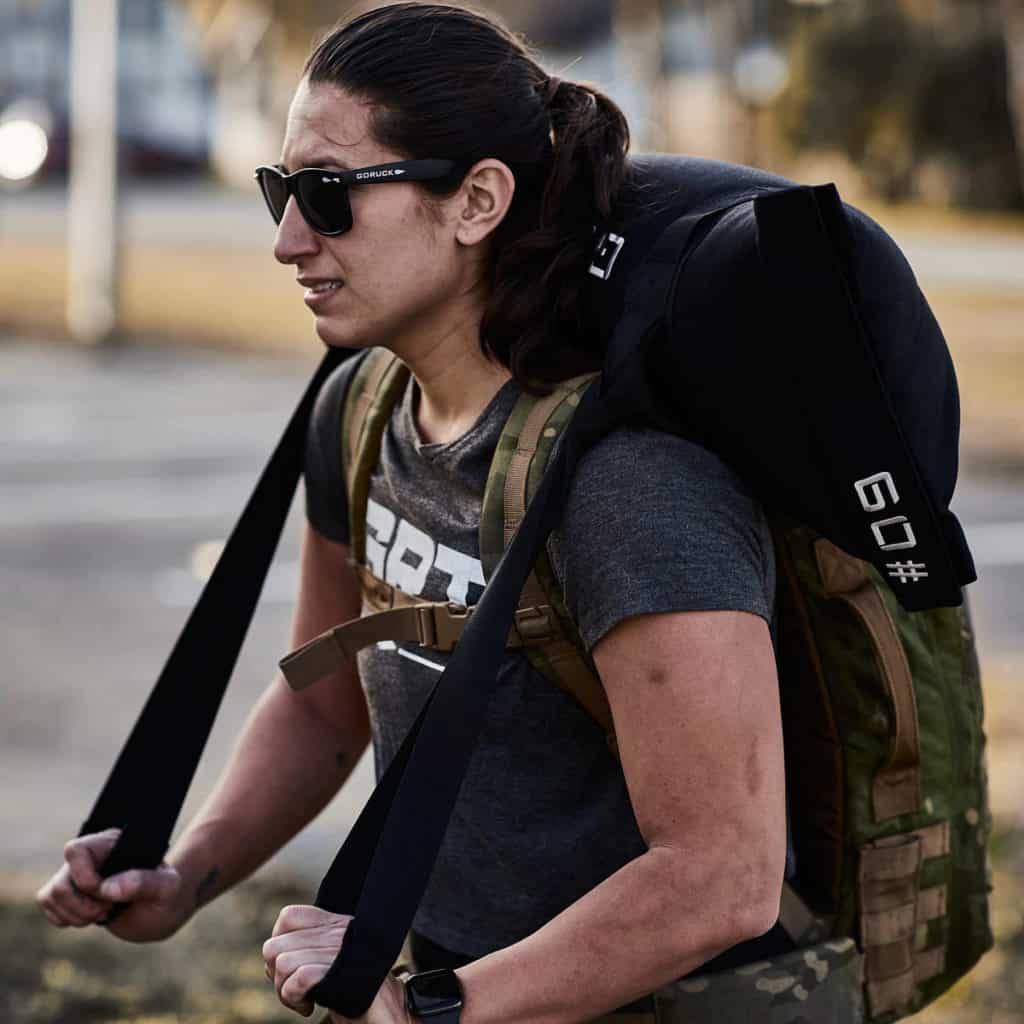 The padded handles are not rubberized and are instead reinforced with neoprene padding sewn into them. It allows you to train anywhere with hundreds of movements from deadlifts, cleans, squats, and push presses and rows. The primary material used on these sandbags is 1000D CORDURA with GORUCK logo embroidery.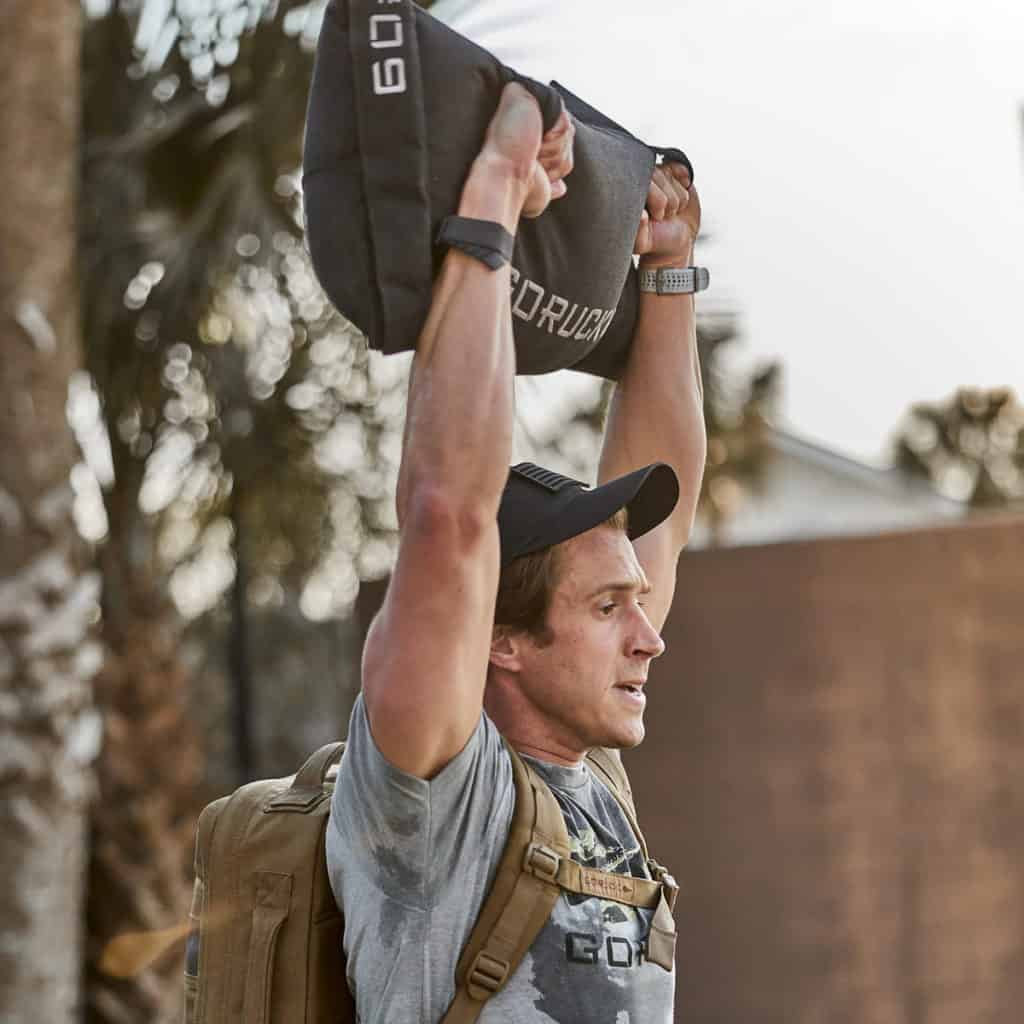 The sandbags also have two removable long strap handles for comfortable carry when rucking with your sandbag on top of your ruck. The 40Llb measures 21″L x 12″ wide, while the 60lb measures 27″L x 13″ wide. Weights are taken from Florida beaches using dry sand and bags should only be filled with sand, not gravel.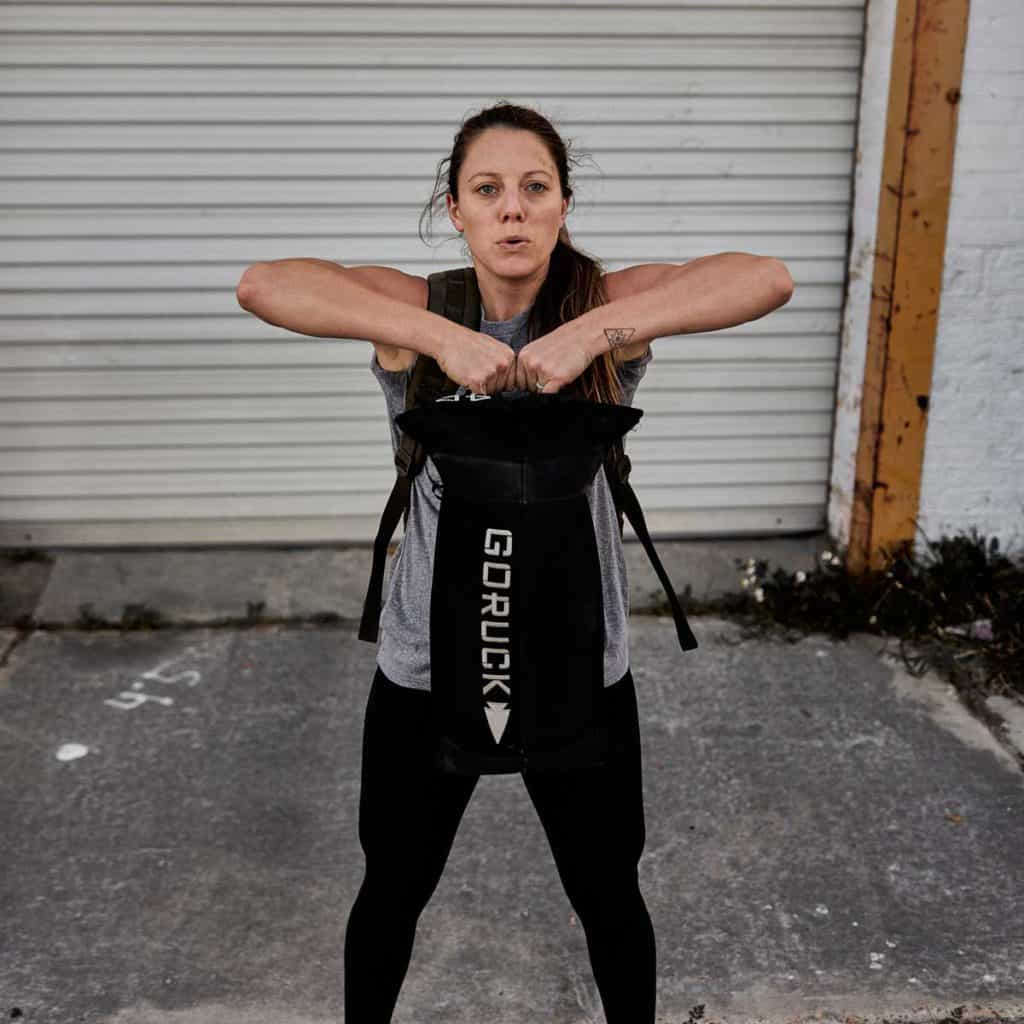 By the way, take a look at us gets hands on with the GORUCK Sandbag Review – it'll give you an idea about GORUCK quality.
Simple Training Sandbags – In Summary
That's our close-up look at Simple Training Sandbags.
The Simple Sandbags are the perfect tool if you want to level up your strength training or if you are looking to equip your home gym. GORUCK's Simple Sandbags are streamlined yet super-tough with double pass stitching at every seam that requires two passes with a sewing machine and box stitch reinforcement at the handles.
Not sure what to do with your new sandbag? Here's the GORUCK Sandbag and Ruck Training Program..
Can't get enough sandbags? There's also the Rogue JC-100S Jerry Can Sandbag – which makes for a unique form factor.
If you need something more rugged than the simple sandbag – go for the GORUCK Sandbags 2.0 .
Find more sandbag training gear GORUCK.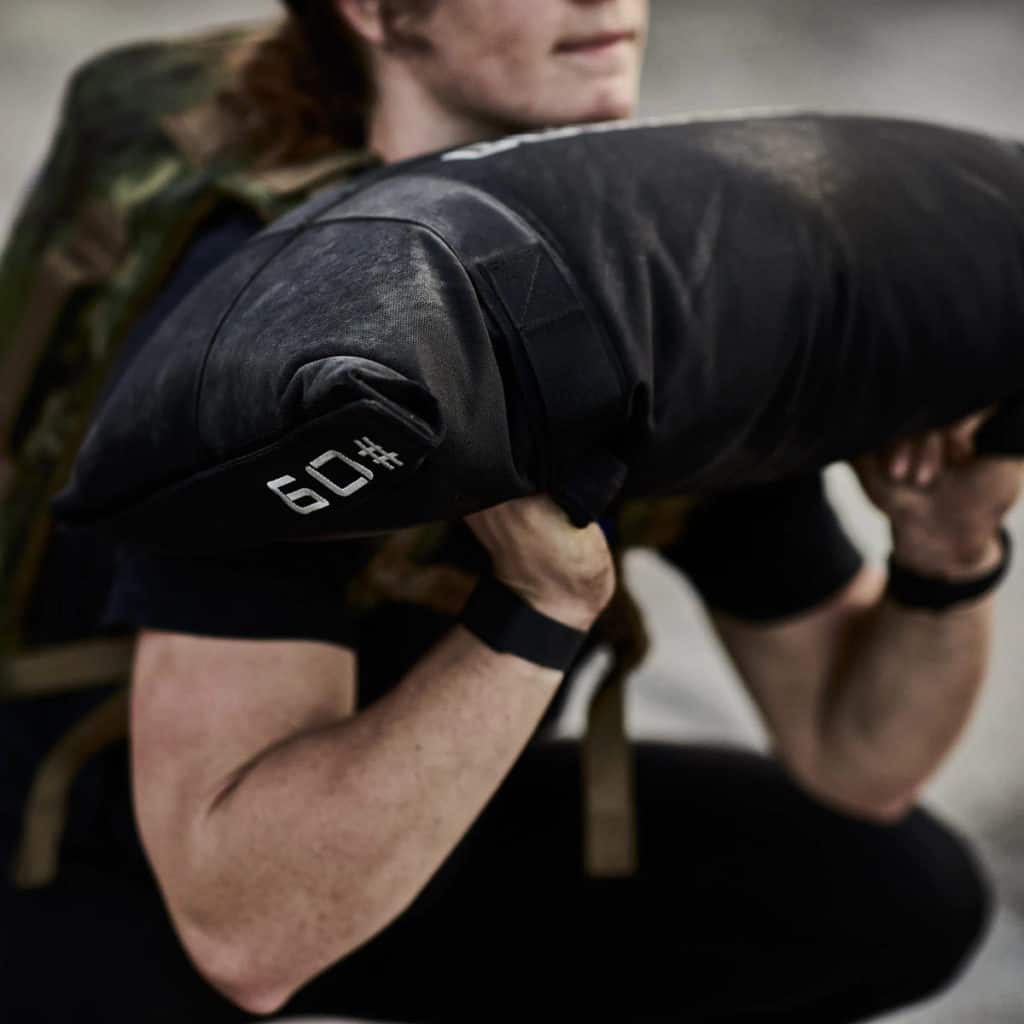 Photo Credits
Product photos on this page are property of GORUCK.
This website is not affiliated or associated with CrossFit, Inc. CrossFit is a registered trademark of CrossFit, Inc.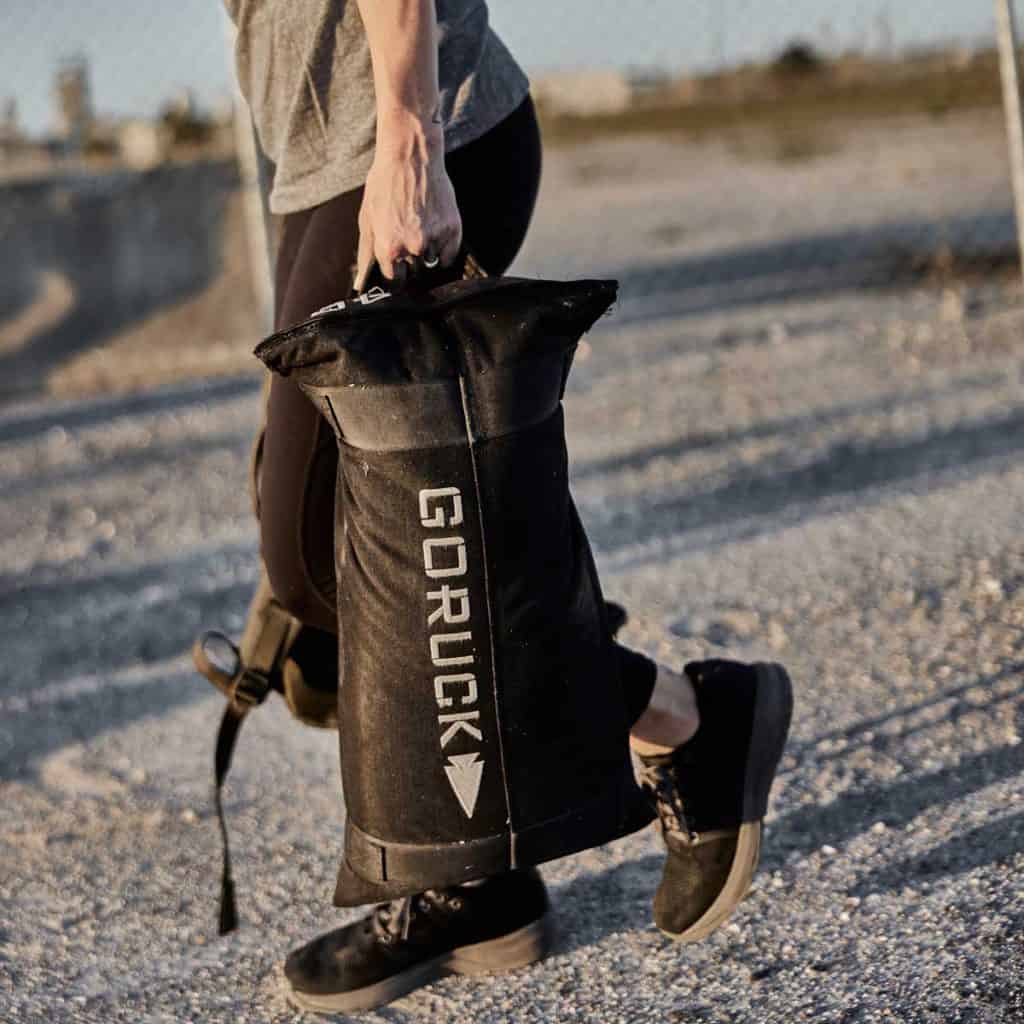 Affiliate Disclaimer
We are an affiliate of GORUCK and others that sell this training gear. If you buy clothing or other training gear after clicking the links in this article, we receive a small commission at no extra cost to you. This helps us to bring you in-depth information and content on these great training products.
Tim is the founder of FitAtMidlife.com – an avid gym rat for 30+ years, he's a reviewer of many, many shoes – and founder of the Speed Bag Gathering – the world's only gathering of speed bag punching enthusiasts.  See more gym reviews at Tim's YouTube channel.