Rogue has the red-hot
Echo Bike
. Grab one while they last!
Looking for an innovative sand bag workout? Here's the new Rogue JC-100S Jerry Can Sandbag from Rogue.
Like a barbell and dumbbells, a sandbag adds resistance to your training and benefits strength athletes. Sandbag training can be done anywhere and is a great way to add variety to your routine. It is a tough training that will challenge you but will result in a stronger and leaner you.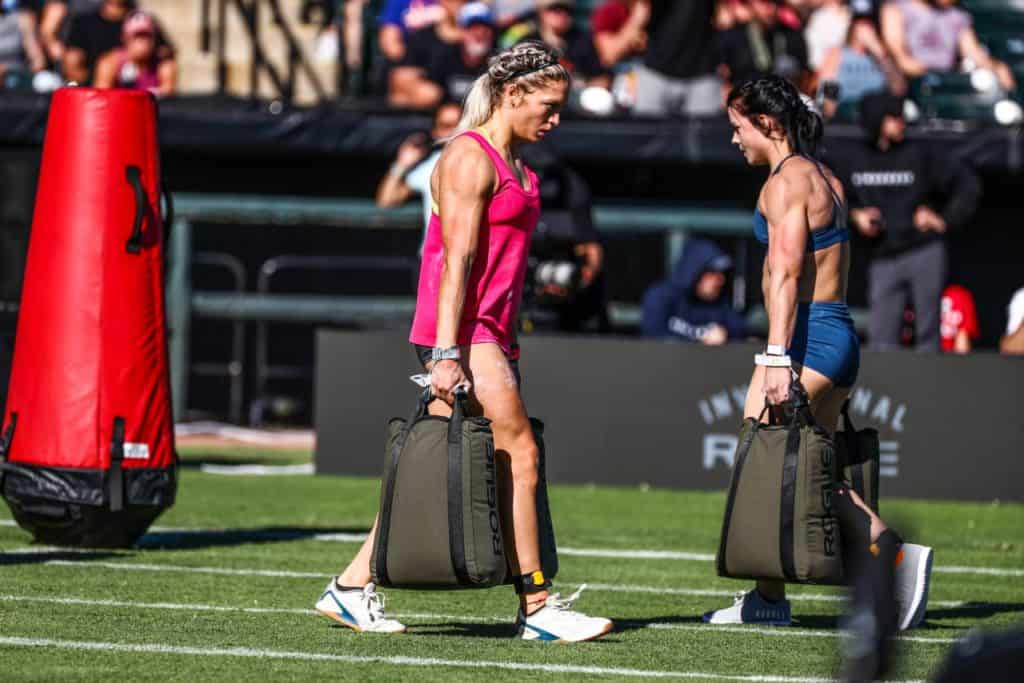 Ready to switch up your training with this unique sandbag? Get it at Rogue Fitness: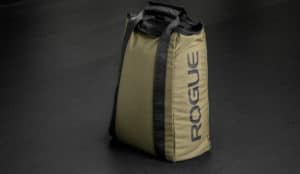 Jerry Can Sandbag from Rogue – Overview
The JC-100S Jerry Can Sandbag is a new take on a classic military design designed for the 2021 Rogue Invitational. This American-made model highlights a durable 1000D military-grade Cordura structure and a 500D coated-nylon interior liner, reinforced by triple-seam stitching and supported binding for max structural integrity. This sandbag is more space-efficient than conventional jerricans while still delivering significant load capacities of about 100 LBS of sand or 40 LBs of crumb rubber.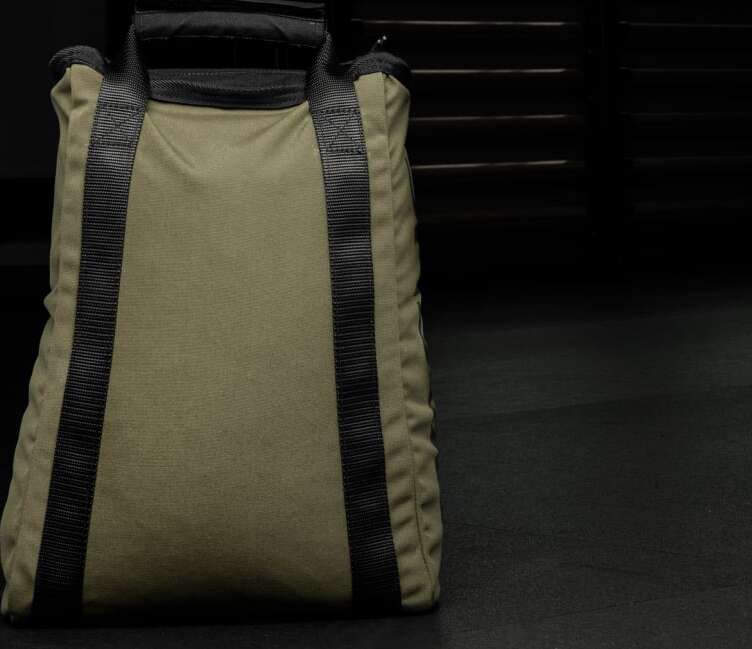 The Jerry Can Sandbag contains a built-in funnel filler design for fast loading of filler material (not included) with a secure Velcro closure and a polyurethane-reinforced YKK #10 zipper to avoid spill. The silent zipper also folds into a built-in pocket to help keep the slide stationary and your hands free from scrape.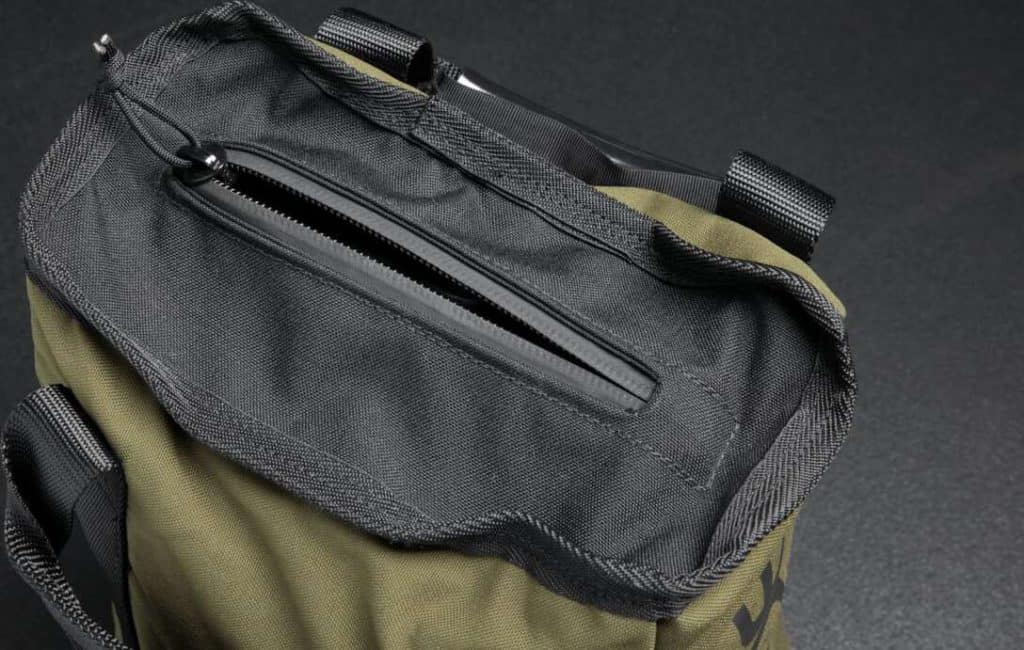 The heavy-duty handles are constructed with American-made 1.5" nylon webbing and sewed with vinyl-backed, strengthened "X" box tacks. One handle includes a 5″ PVC tube, furnishing extra convenience under heavy loads. A 1000D Cordua + Velcro wrap can be utilized to bind the handles, making a single 5" grip that is fitting for balancing and carrying heavy loads.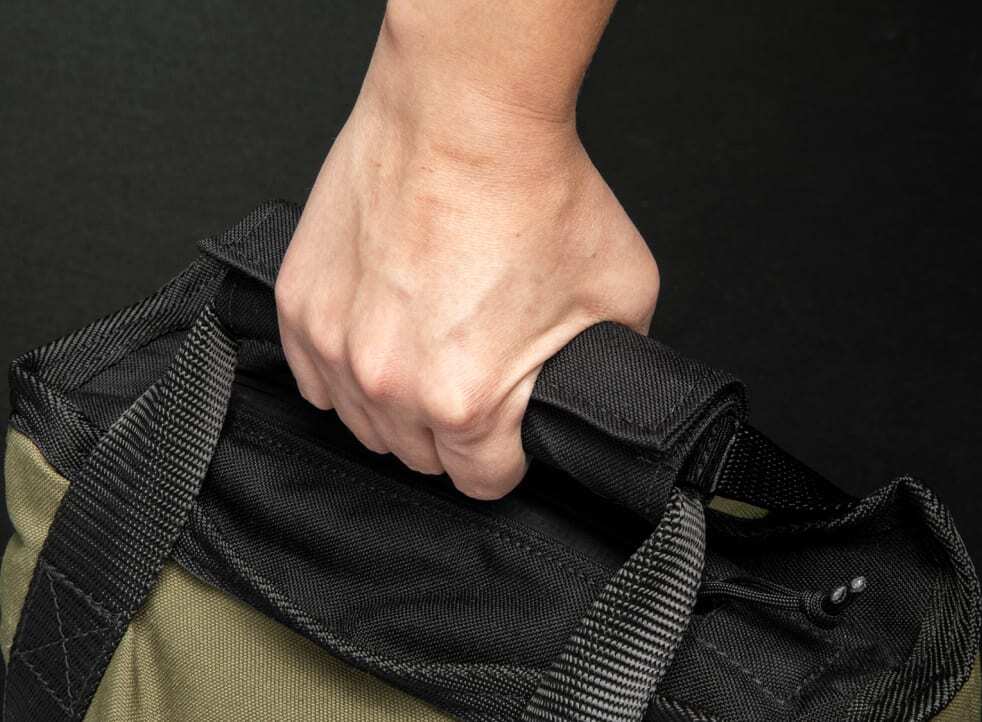 Rogue JC-100S Jerry Can Sandbag – In Summary
That's our close-up look at Rogue JC-100S Jerry Can Sandbag.
The Rogue JC-100S Jerry Can is a sandbag constructed from 1000D military-grade Cordura with a 500D coated-nylon interior liner. It is always workout-ready with its heavy-duty, dual-handle wrap system that features 1.5" nylon webbing, reinforced with vinyl-backed "X" box tacks.
Looking for more options? Check out these other great products:
Never tried sandbag training? You are missing out! Get all the details to get you started with our primer on Sandbag Training.
GORUCK knows a thing or too about sandbags as well – we test drove one in our GORUCK 60 Lb Sandbag Review.
There are lots of unique variations on the sandbag – including the Stone Sandbags from REP and the uber-versatile Rogue 3-in-1 Sandbag .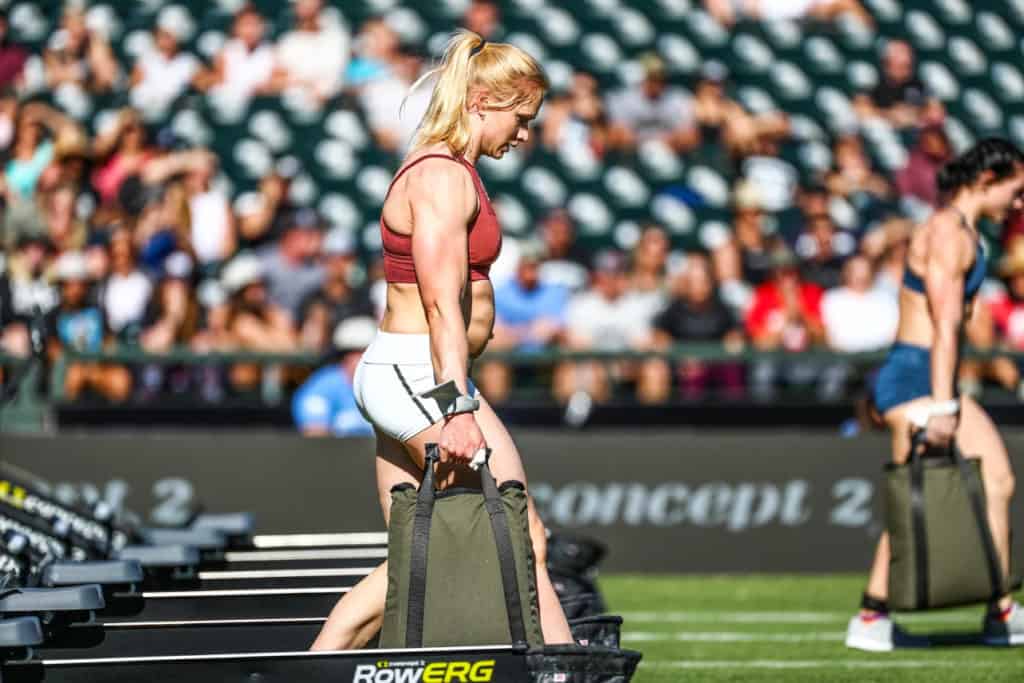 Photo Credits
Product photos on this page are property of Rogue.
This website is not affiliated or associated with CrossFit, Inc. CrossFit is a registered trademark of CrossFit, Inc.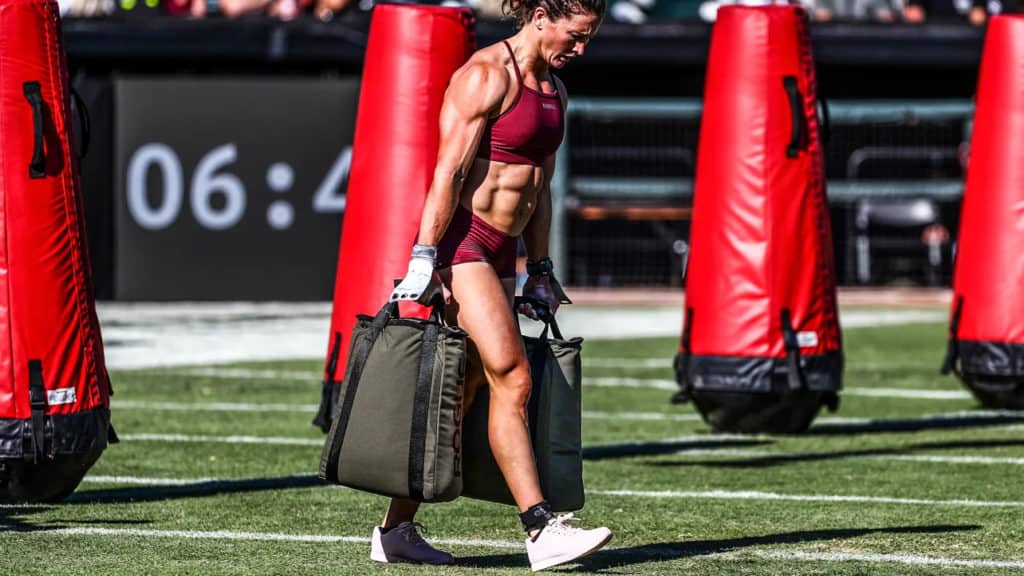 Affiliate Disclaimer
We are an affiliate of Rogue and others that sell this training gear. If you buy clothing or other training gear after clicking the links in this article, we receive a small commission at no extra cost to you. This helps us to bring you in-depth information and content on these great training products.
Tim is the founder of FitAtMidlife.com – an avid gym rat for 30+ years, he's a reviewer of many, many shoes – and founder of the Speed Bag Gathering – the world's only gathering of speed bag punching enthusiasts.  See more gym reviews at Tim's YouTube channel.