GORUCK is dropping a new product soon – the Training Weight Vest.
Are you tired of doing the same workout routine every day? Then try adding a new layer to your training with a weight vest. Weight vests add resistance and cardio conditioning to your workout by putting different pressure on your body.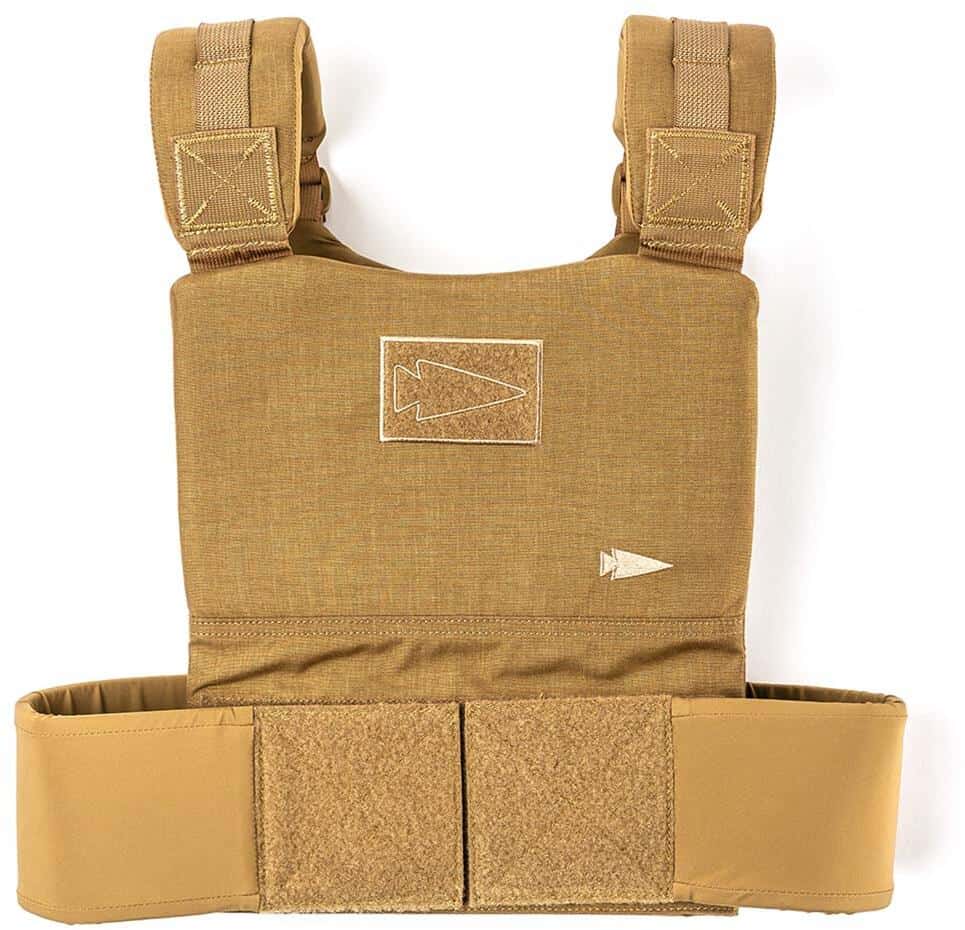 How is this different than the recently re-vamped Ruck Plate Carrier? This Training Weight Vest can hold up to two plates. And it'll work with Ruck Plates and other plates that simulate body armor.
Here are some of the styles we are going to look at:
Training Weight Vest – Overview
Weighted vests are wearable weights and are worn during exercises for enhanced resistance and cardio conditioning. Most weighted vests can also carry more bars or plates for added weight. The more weight you utilize, the more resistance you'll receive. They help increase muscle size and strength, boost running endurance, and stimulate weight loss.
They can be an exhilarating, powerful, and enjoyable addition to your training routine. Wearing a weight vest during any workouts, whether cardio or strength, sets an increased load on your muscles, pushing all of the muscles in your body to work even more. Here are some weight vests from GORUCK, maker of the best and the toughest rucking gear.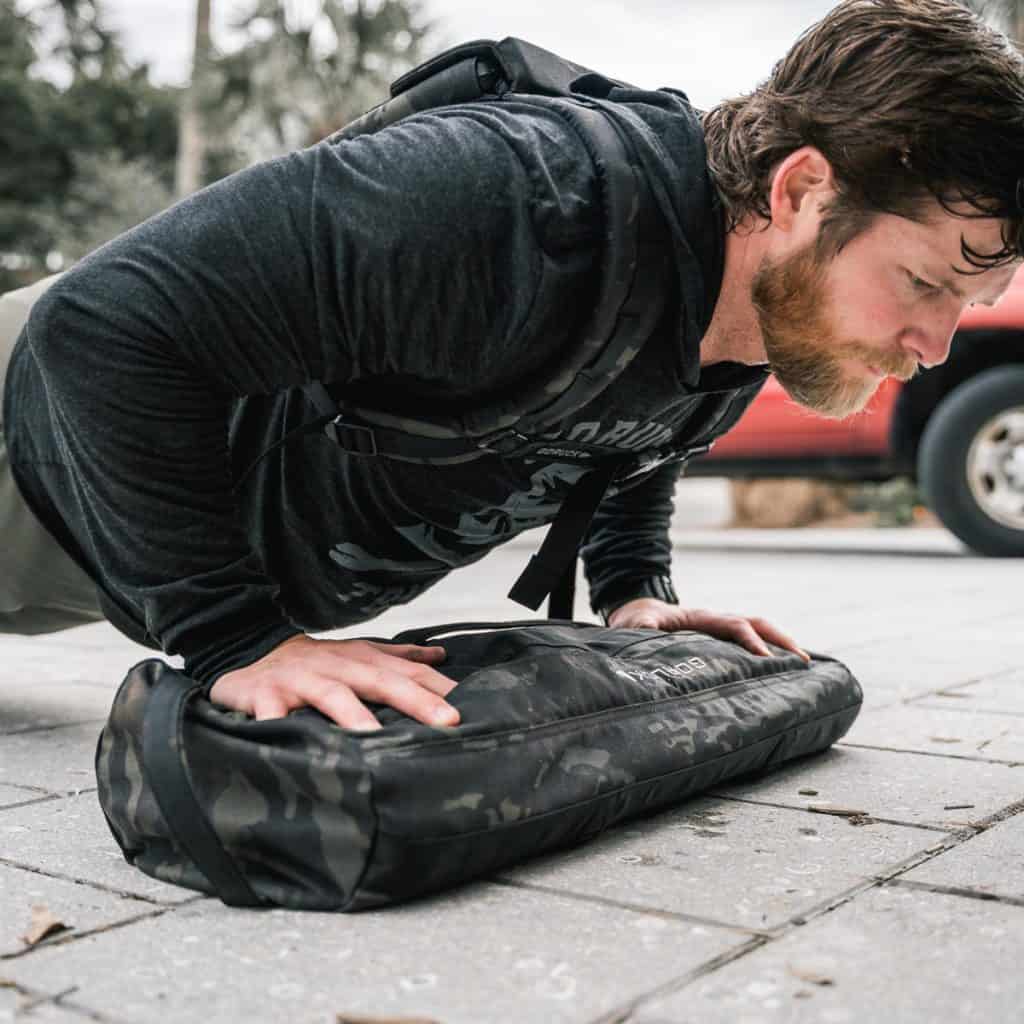 GORUCK Training Weight Vest
GORUCK Training Weight Vest is made to be comfortable to the skin, even when worn shirtless. It is built compatible with Ruck Plates up to 2x 30 LBS and other training plates while keeping the weight secure even while running. It has a notably simplistic design with no extra straps, no zippers, or extra MOLLE. It has shoulder straps that have added padded to support heavier loads more efficiently and has an extra-secure hook and loop closure.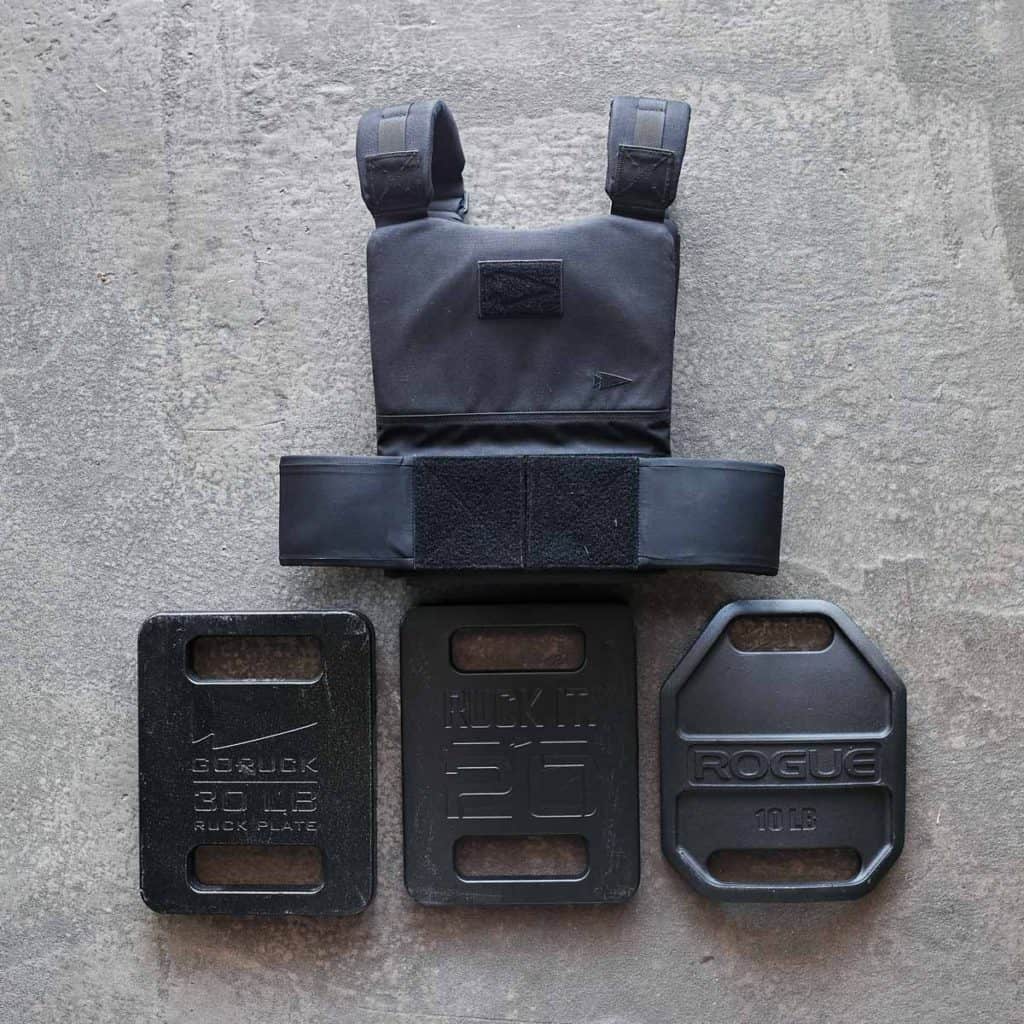 The primary material used in this weight vest is 500D CORDURA, while the interior material is made of 210D CORDURA and the back flap material uses 330D CORDURA. The Velcro plate closure that holds the plate in place is made of 1050 Ballistic Nylon. It weighs 1.65 LBS with dimensions of 17.5″ x 10.5″. The two waist belt straps measure 19.5″ each, while the plate pocket measures 9.5″W x 11.6″H.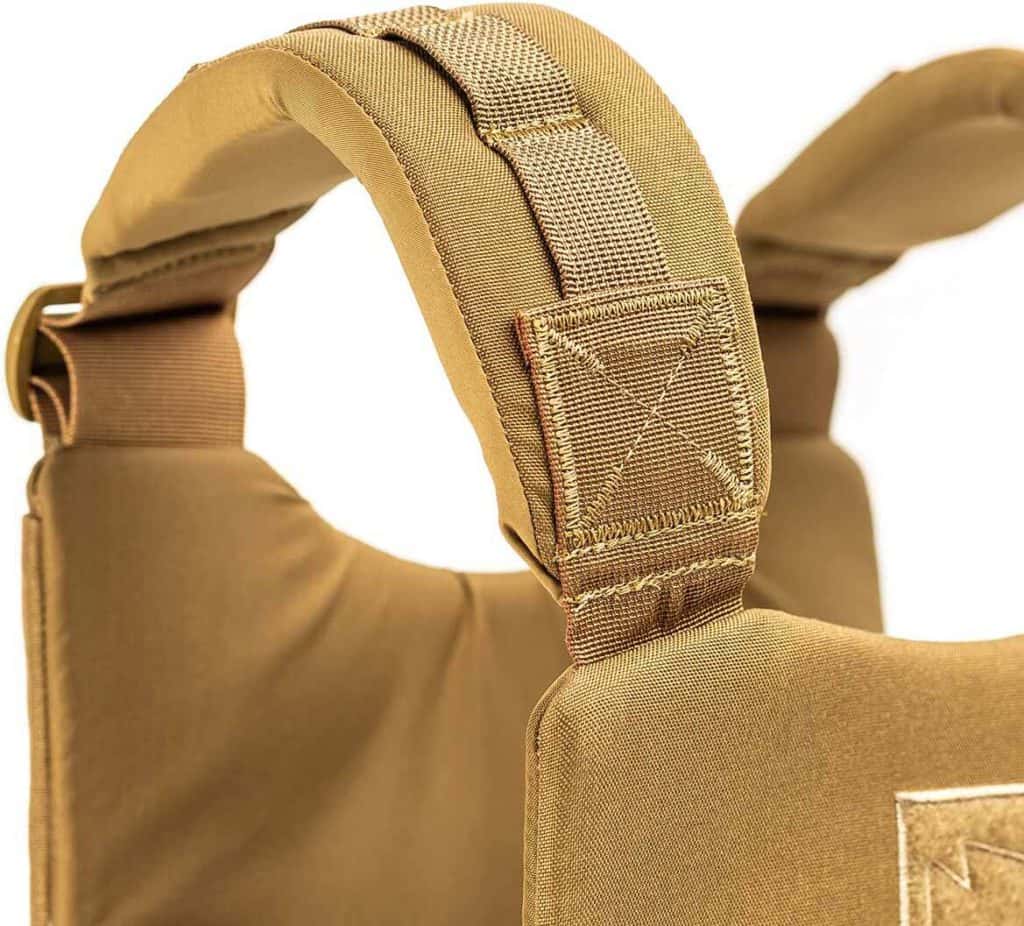 GORUCK Ruck Plate Carrier
The Ruck Plate Carrier 2.0 is the most streamlined and practical way to add weight to your workouts. The new RPC 2.0 incorporates more padding, ergonomic lumbar support, and an all-new, less cutting fabric used on the back panel and bottom of the shoulder straps. The extension of the 210d HT CORDURA to the back and interior of the shoulder straps is what makes the RPC 2.0 noticeable and makes running shirtless possible.
A 10mm of EVA foam padding is also added along the bottom section of the back panel to support the natural curve of your back. The training sternum strap is removable and adjustable, keeping the RPC 2.0 secure without compressing breath or movement. There's no spacer mesh on the RPC, so it doesn't absorb all the stink, making it easy to clean. Just spray it down with a hose and scrub it with soapy water if needed.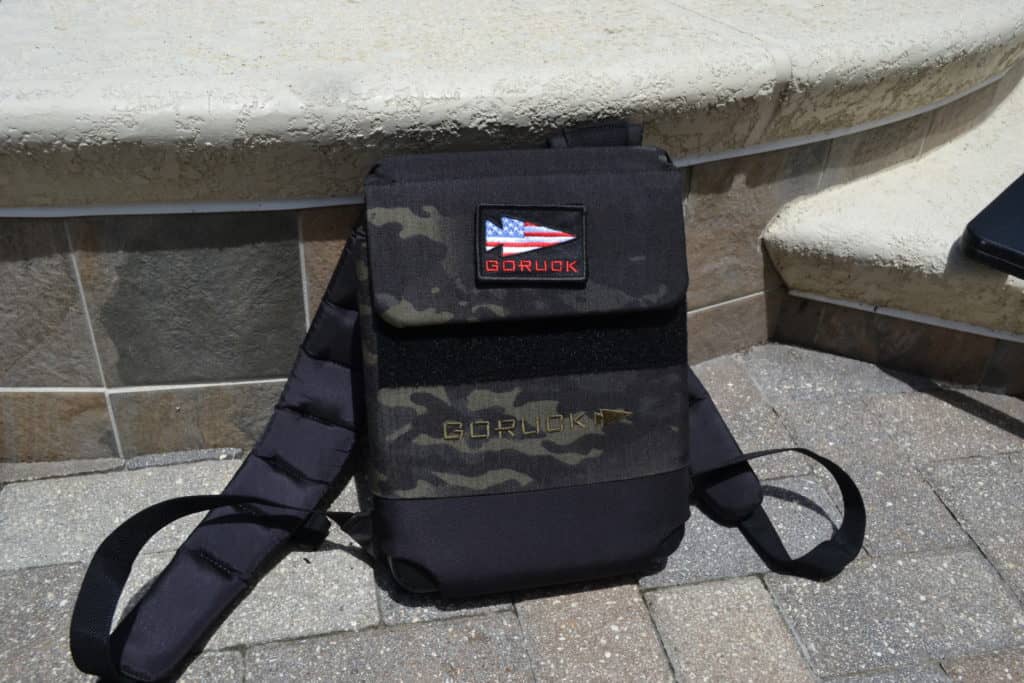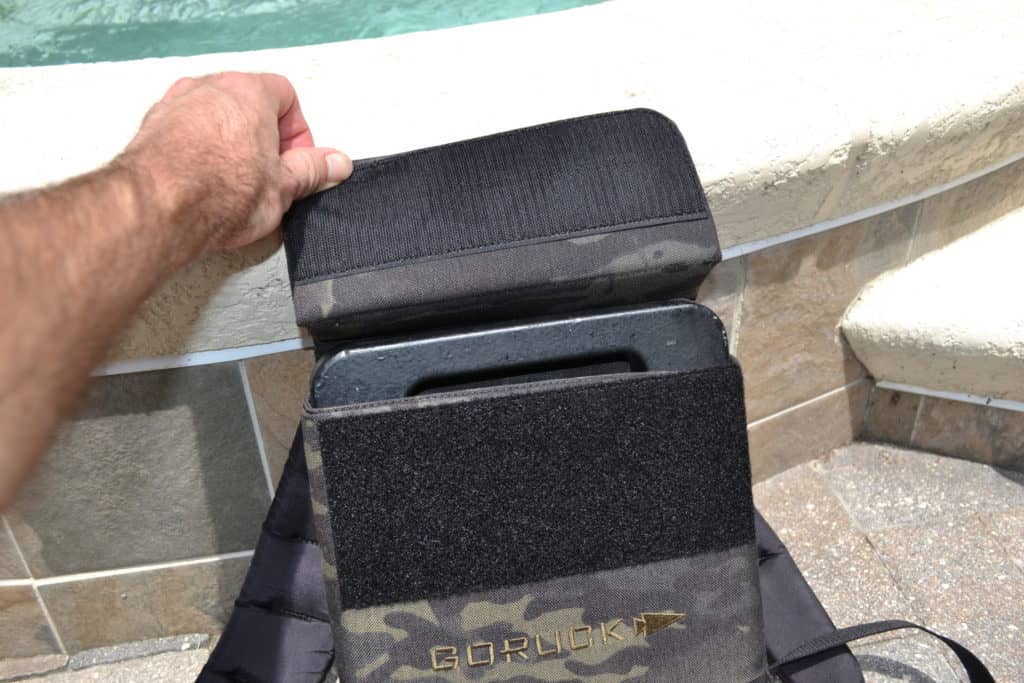 Difference Between GORUCK Training Weight Vest and GORUCK Ruck Plate Carrier
Both are weight vests with comfortable straps that can be worn even shirtless. While the Ruck Plate Carrier 2.0 can only hold a plate on the back, the GORUCK Training Weight Vest can hold plates both front and back. After you mastered training with the RPC, level it up with the Training Weight Vest. This gives more resistance to your muscles that stimulate increases in muscular size, strength, and endurance.
USA Cast Weight Vest Plate
Rogue's USA Cast Weight Vest Plates are cast with a double-curved ergonomic shape. They give a level of comfort and freedom of movement not attainable with most conventional flat metal vest plates. USA Cast Weight Vest Plates are available in three sizes and sold in pairs (5.75LB, 8.75LB, 13.75LB), each measuring 11.25″ in length and 9.25″ in width. They are compatible with the Condor Sentry Plate Carrier, 5.11 TacTec Plate Carrier, Rogue Plate Carrier, and other similar weight vests on the market. When added to a standard 2.5LB vest, the three plate size pairs have total weights of 14LB, 20LB, and 30LB, individually.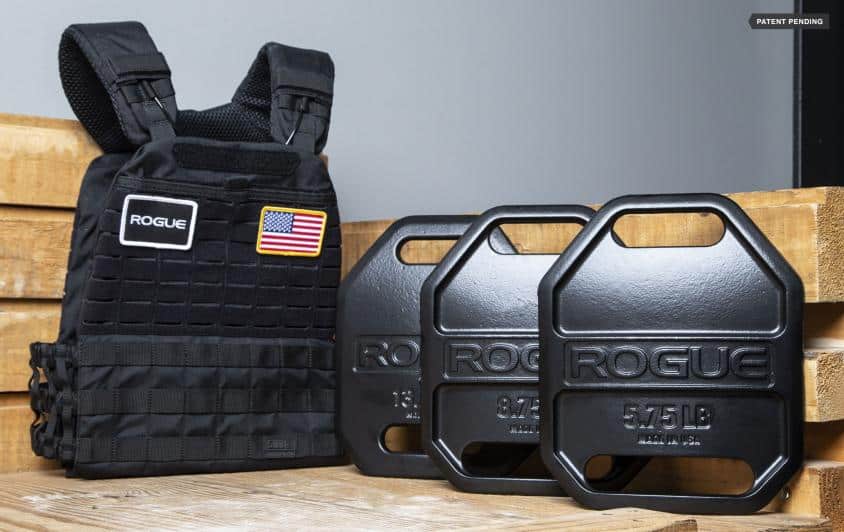 The key reference point for these cast plates is the armor / ballistic plates used in today's advanced bulletproof vests. This custom ergonomic design helps to hold the plate fixed to the user's chest while lessening uneasiness and allowing clearer breathing as you train. A black powder-coat finish produces a firm grip and refined look, and exclusive Rogue branding is cast directly into each mold, along with the weight measurement.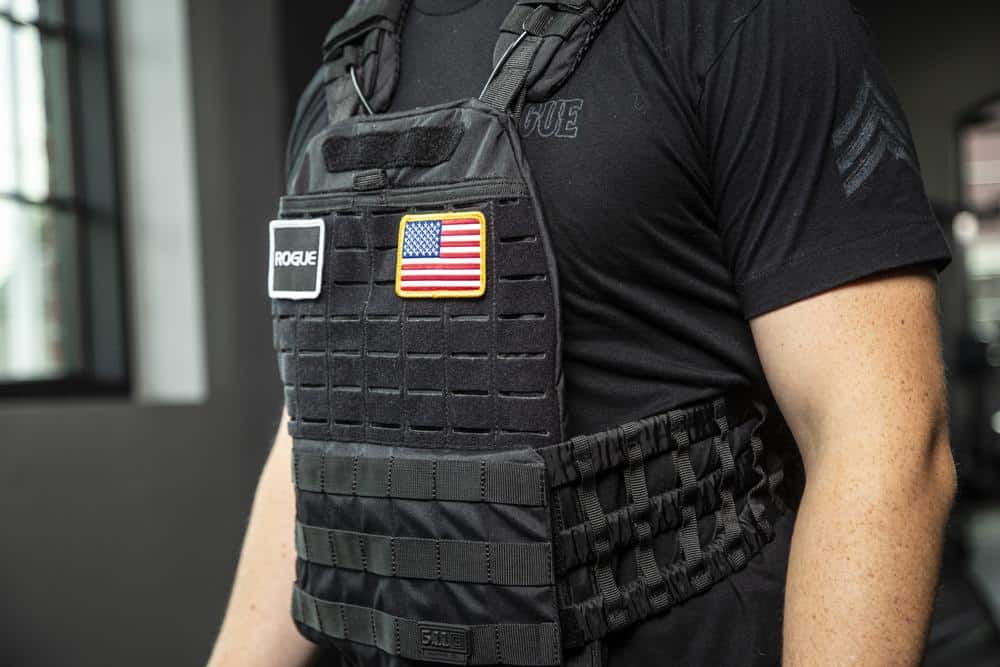 Training Weight Vest Review – In Summary
That's our first look at the Training Weight Vest.
Wearing weight vests can add quality and variety to your workouts, and you can mix up the pressures placed on your muscles throughout your session. Whether you are doing running, pushups, sit-ups, deadlifts, squats, skipping rope, rowing, or cycling, a weighted vest will significantly increase the difficulty giving you more benefits. But as with any fitness tool, take some precautionary measures and consider your fitness level before using weight vests.
Need more options? Check out Weight Vests Versus Plate Carriers – and we'll explain the difference in depth.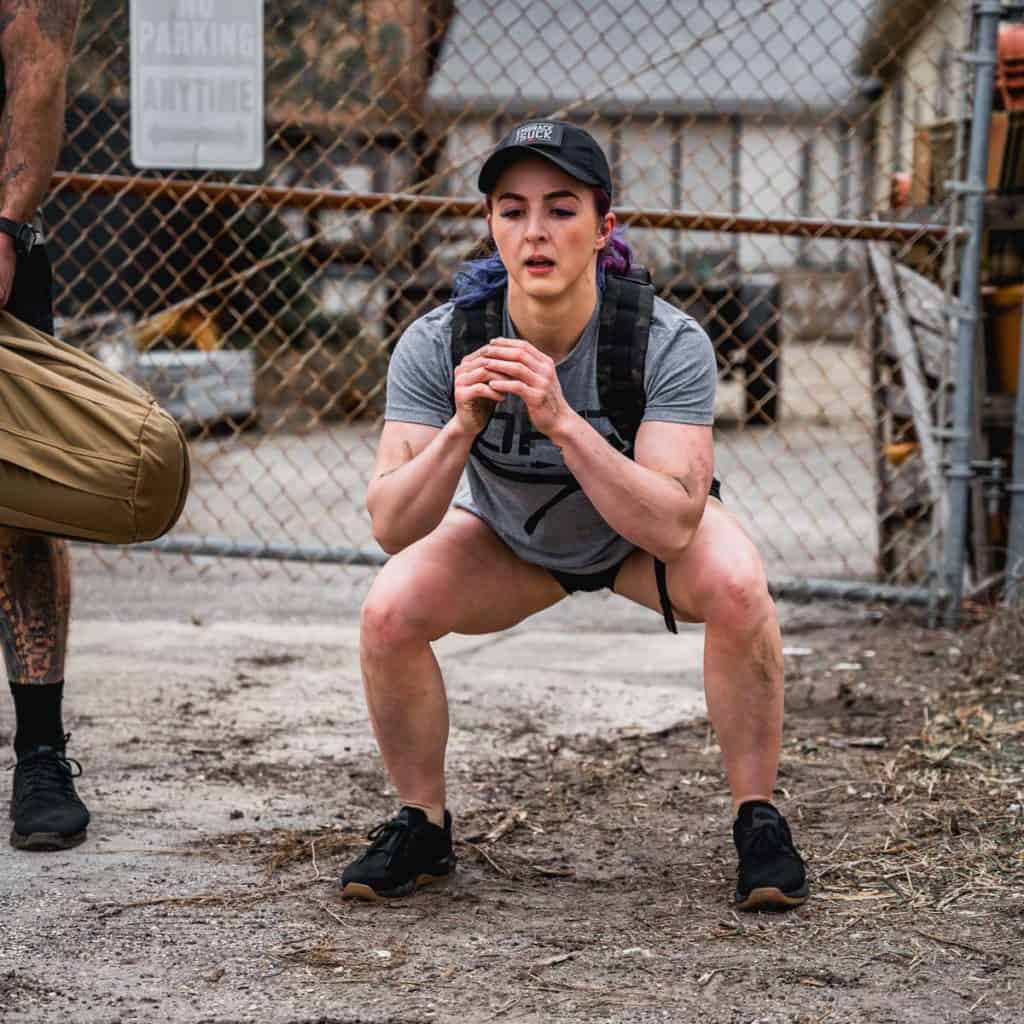 Photo Credits
Product photos on this page are property of GORUCK.
This website is not affiliated or associated with CrossFit, Inc. CrossFit is a registered trademark of CrossFit, Inc.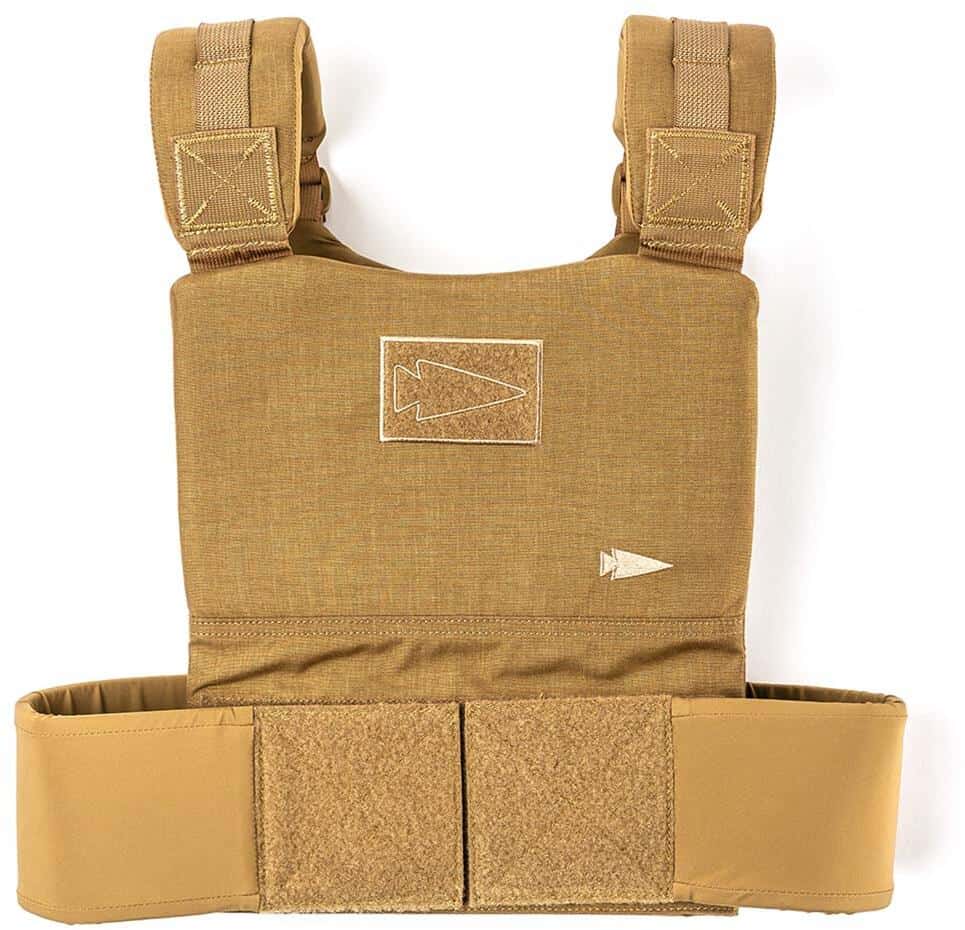 Affiliate Disclaimer
We are an affiliate of GORUCK and others that sell this training gear. If you buy clothing or other training gear after clicking the links in this article, we receive a small commission at no extra cost to you. This helps us to bring you in-depth information and content on these great training products.
Tim is the founder of FitAtMidlife.com – an avid gym rat for 30+ years, he's a reviewer of many, many shoes – and founder of the Speed Bag Gathering – the world's only gathering of speed bag punching enthusiasts.  See more gym reviews at Tim's YouTube channel.