Need Mother's Day Gift Ideas? For the fitness mom that loves CrossFit you should consider this gear from Rogue.
In a few days, mothers all over the world will be honored to show our appreciation for everything they've done for us. While there is still time, we are giving you a list of gift ideas to surprise and delight your mom on this very special day. Not only mothers would love these gift ideas, but even mothers-in-law, aunties, sisters, and daughters.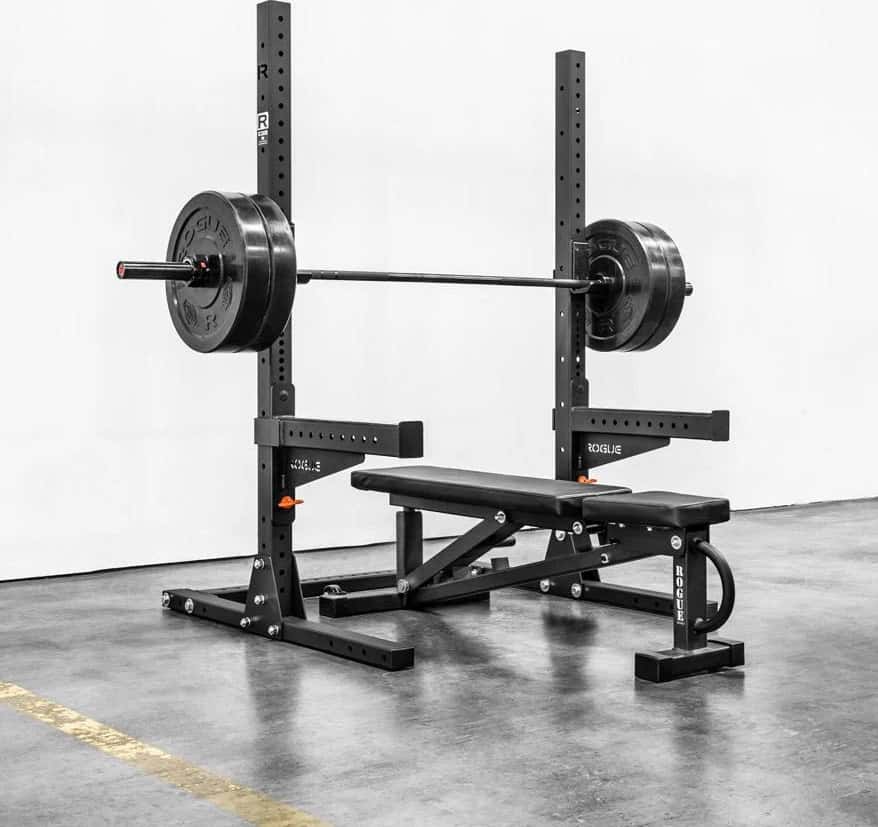 Here are some of the styles we are going to look at:
Mother's Day Gift Ideas from Rogue – Overview
It can be frustrating sometimes to find gifts and even if we already know, no amount of gift can truly express how much we love our moms. But if you are tired of giving your mom pieces of jewelry and bags every Mother's Day, it's time to level up. We have prepared different products from Rogue that your mom will surely love and appreciate.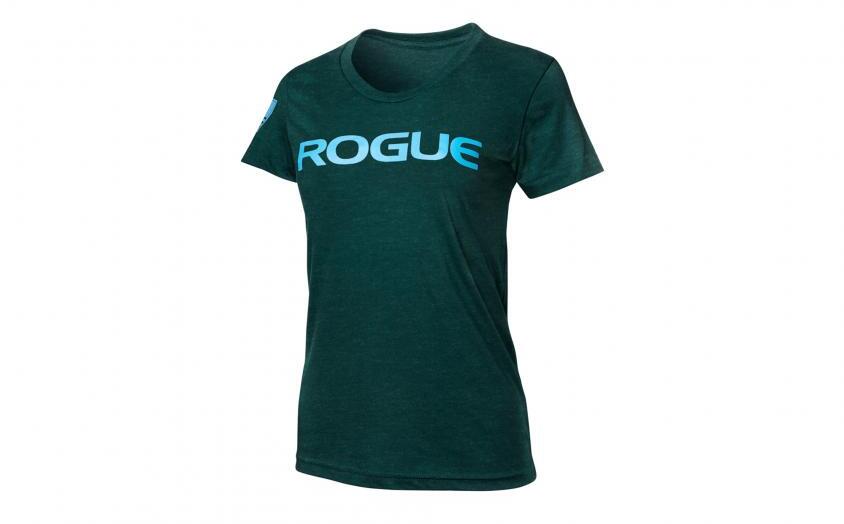 Rogue, the American manufacturer and distributor of gym equipment, has plenty of gift selection – from shirts to shoes and massaging tools to air bikes. Especially now that most of us are stuck at home, giving your mom something that will keep her moving (so she won't get bored) or make her stronger is an excellent idea.
SML-1 Monster Lite Squat Stand
A versatile hybrid unit, the Rogue SML-1 Monster Lite Squat Stand has the components from the 70" stands of Rogue's standard S-Series and Monster line. The uprights are built from the same 3×3" 11-gauge steel tubing as the Monster SM-1, but with the 5/8" hardware and Westside hole spacing of the S-1.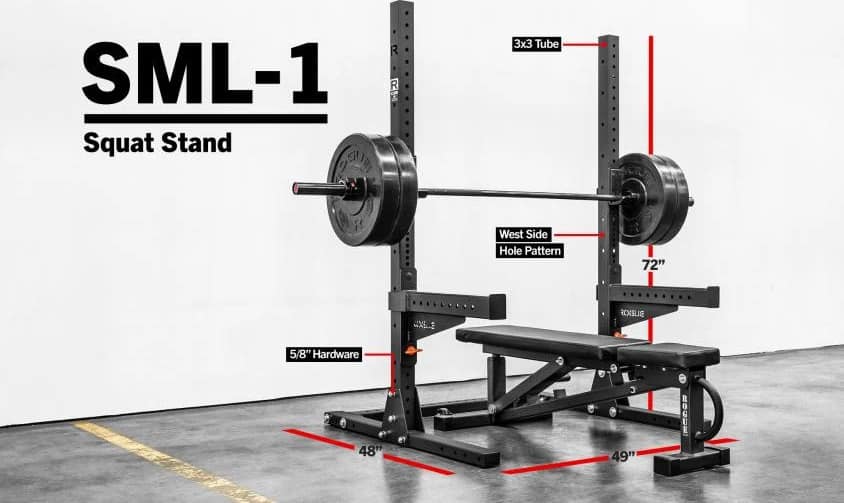 The SML-1 Squat Stand is heavy-duty and has an efficient 48″x49″ footprint making it great for a small garage gym or large-scale weight training center. It stands six feet tall with a 1,000-pound capacity and as dynamic and durable as many power racks.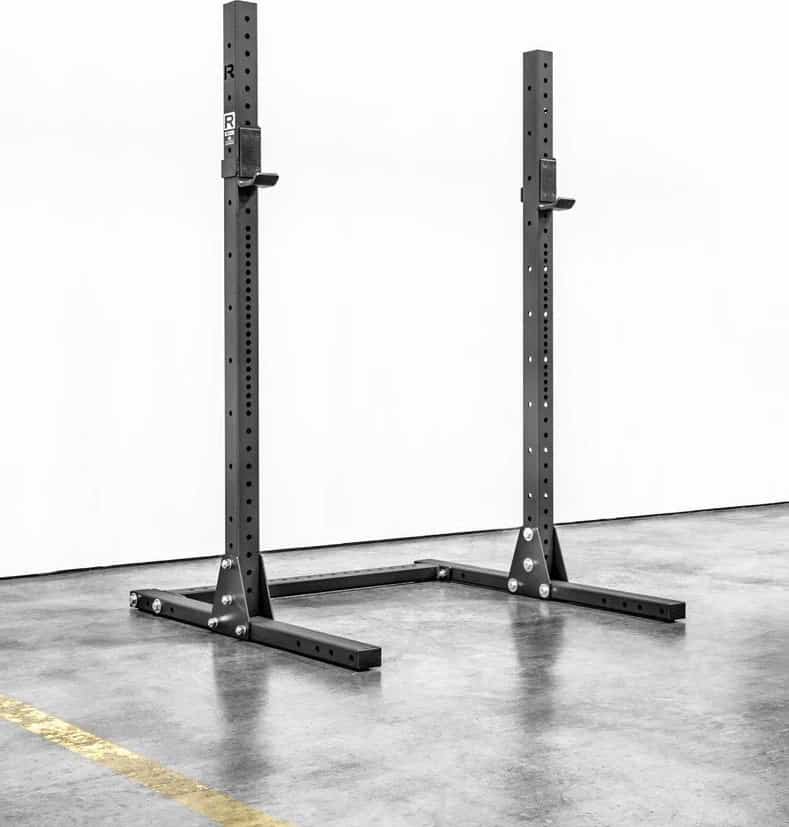 Theragun Mini Black
The new TheraGun Mini is a portable, pocket-sized massaging tool that still packs all the power athletes expect from TheraGun with unmatched accuracy for targeting cramps, knots, muscle tension, etc. It's small enough to throw into your gym bag or business trip luggage. It measures 5.4" x 4.3" x 1.6" and weighs hardly over 1 LB, and uses a QX35 motor with QuietForce technology, remitting near-silent operation. It acts by improving blood flow wherever you intend it, working to lessen inflammation.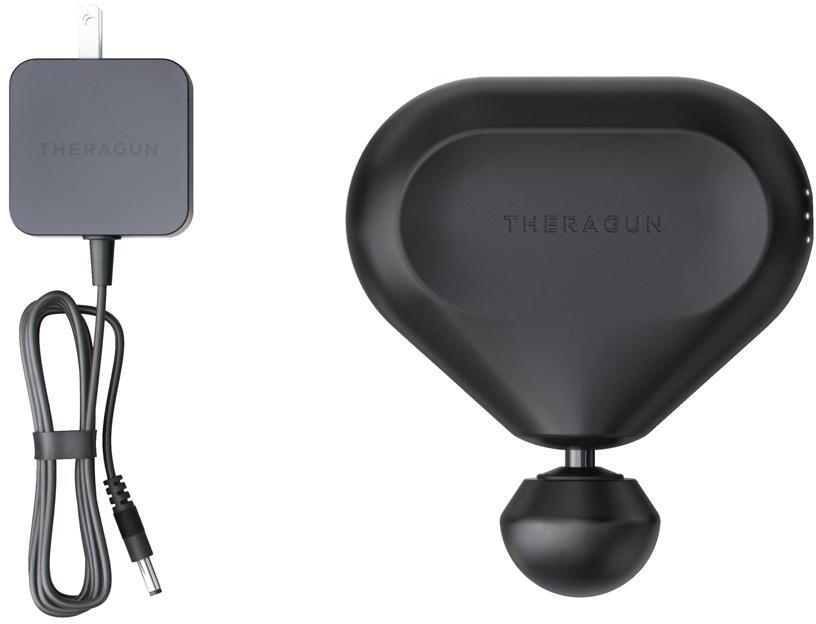 Because of its ergonomic grip, the Mini is easy to carry and control decreasing stress on the hands and wrists. There are three calibrated speeds to choose from (1750, 2100, and 2400 percussions per minute), allowing on-the-go customization depending on the area of treatment and your own preferences. It has superior battery life, with up to 150 minutes of run time on a 12V internal Lithium-ion battery.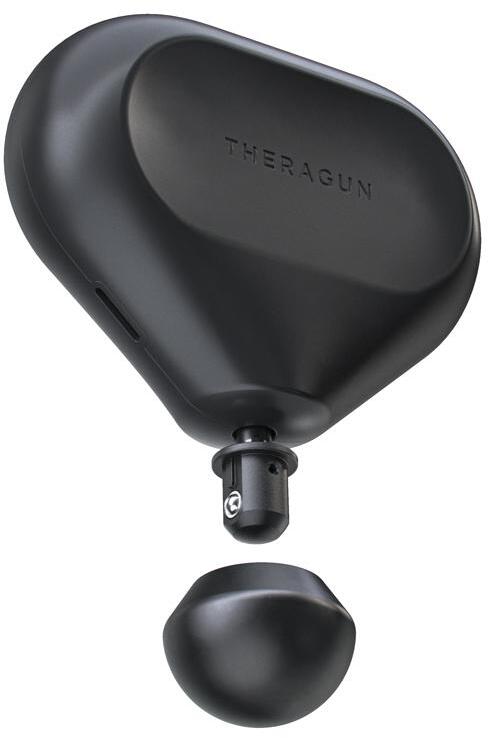 Rogue Barbell Club Yeti Rambler
Rogue Barbell Club Yeti Rambler is over-engineered with an 18/8 Stainless Steel body, which means your drink still keeps its temperature no matter how much of a beating this cup takes. The Yeti Rambler cups will keep your drink cold (or hot) until the very last sip. It has double-wall vacuum insulation, and the lid is dishwasher safe.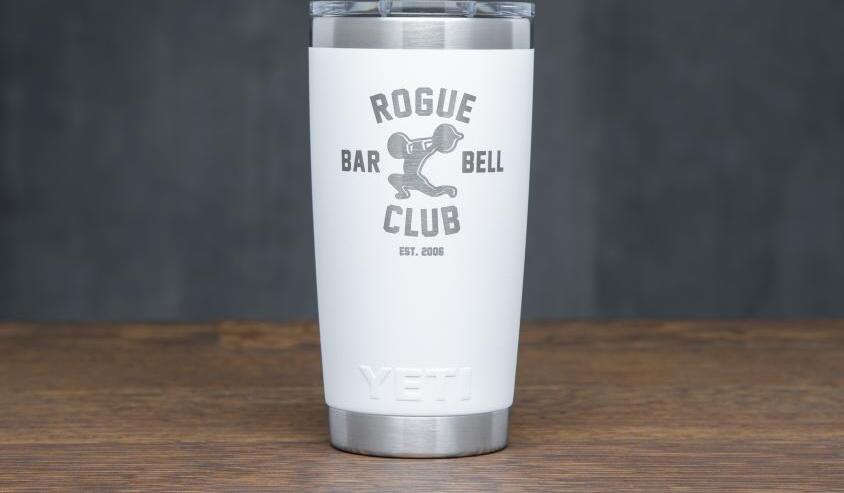 It is BPA-free, has a No Sweat™ Design to make sure your hands stay dry, and a dishwasher-safe lid. The frame is remarkably solid, feels great in your hand, and looks very sleek. The magnetic lid is easy to remove but feels strong enough that you need not worry about it spilling.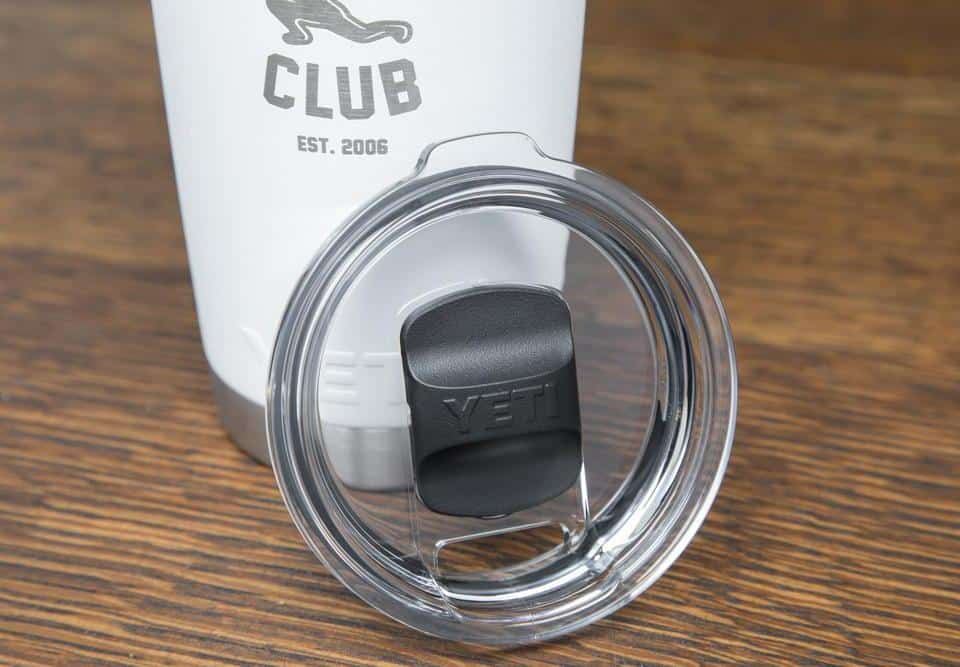 Reebok Nano X1 Glow
Reebok Nano X1 Glow is a lightweight, all-purpose cross-training shoe created for all kinds of gym workouts. This latest design presents a new, more flexible Flexweave knit structure with a comfort collar, all-day breathability, and locked-in wearability with no break-in time needed out of the box.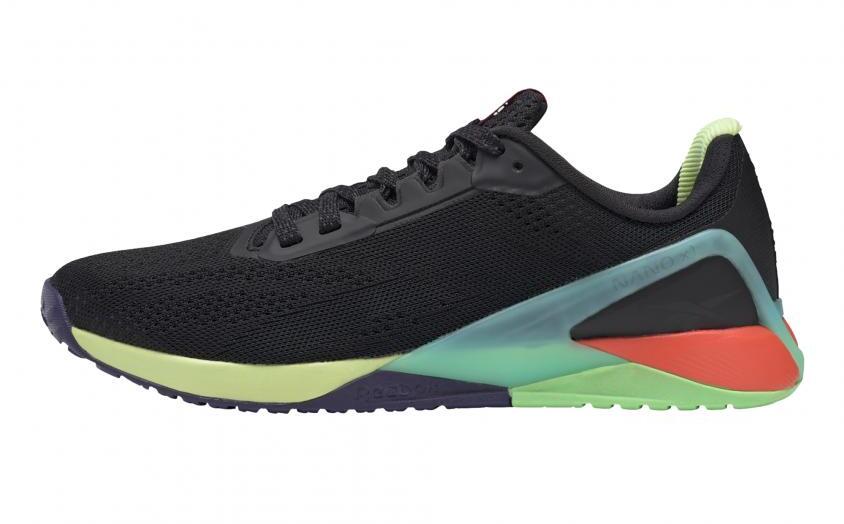 It is ideal for sprints, climbs, squats, box jumps, and everything in-between. The Nano X1 also highlights a toe shape for more unrestrained multi-directional movement, a heel clip for max stability, and new Floatride Energy Foam in the forefoot for more reliable run cushioning. These new developments, coupled with classic Nano and style, set the X1 at the forefront of both durability and versatility.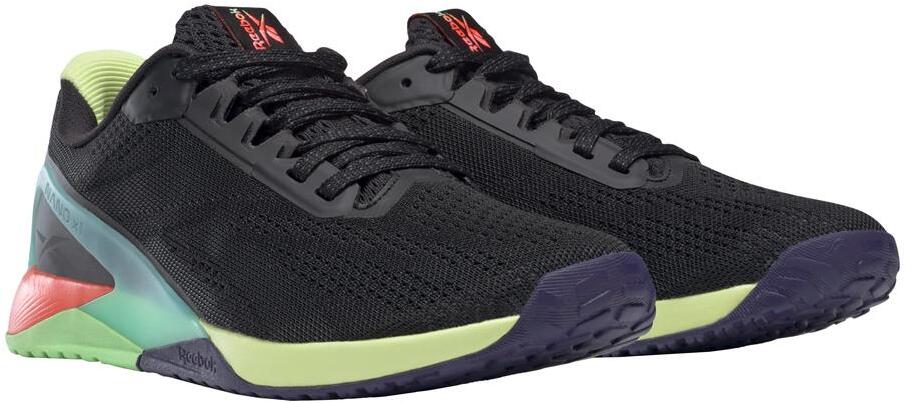 Bella Bar 2.0 E-Coat
The most advanced adaptation of Rogue's 15KG Women's Bella Bar presents a new, Black E-Coat shaft finish. It has a strong coverage, adhesion, and corrosion resistance, and obtained universal favor for its environmental advantages, producing little to no HAPS (Hazardous Air Pollutants) or VOCs (Volatile Organic Compounds).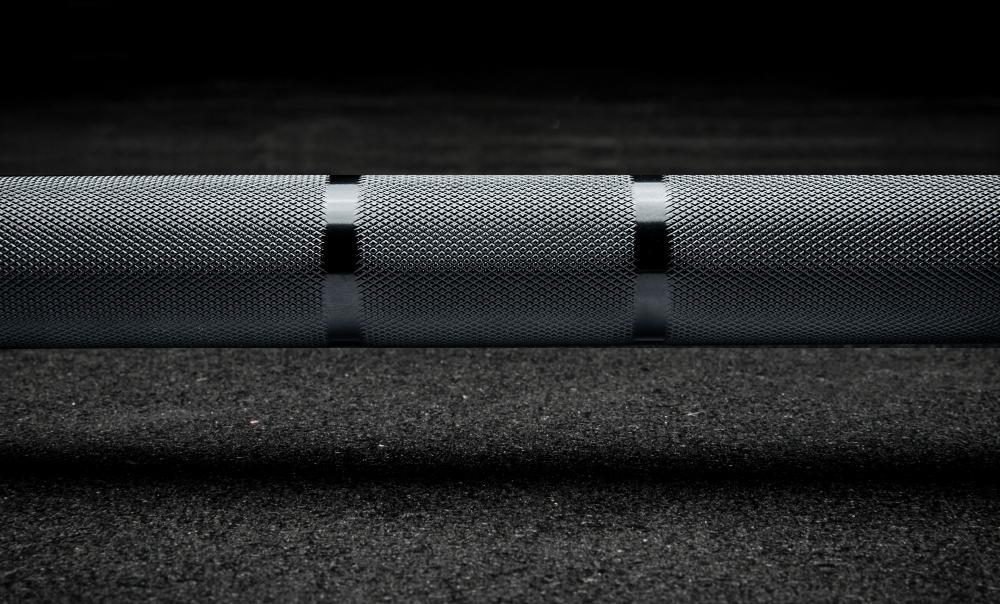 The bar is intended to give a reasonable amount of flexibility and whip to support complicated overhead movements of Powerlifts and Oly lifts. The Bella has bushings, 190,000 PSI tensile strength, and is widely noticeable by the cap image of a dog with the name Bella stamped across.

HyperIce Hypervolt Go
HyperIce Hypervolt Go is the simplified version of the standard Hypervolt weighing only 1.5 LBS and comes furnished with a brushless, whisper-quiet 40-watt motor, two interchangeable head attachments, and an 18 V rechargeable lithium-ion battery. It is lighter and smaller and even if it is small, moving it along your forearms and chest will still get you a proper pulse. It is also easier to clasp and shift to hard-to-reach muscles, such as lats or traps.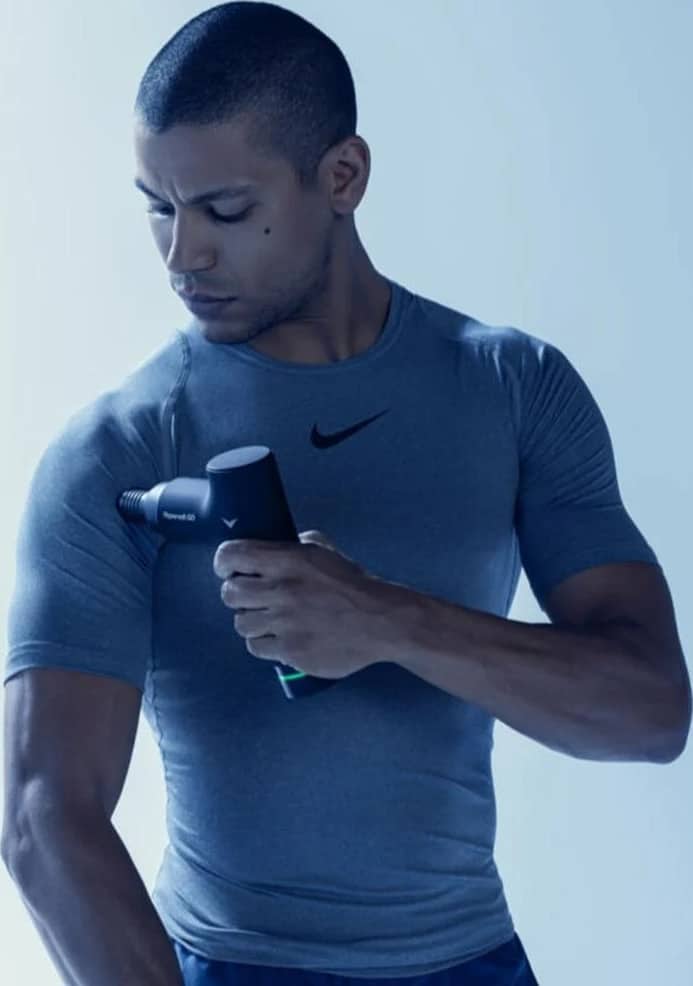 The Hypervolt Go delivers exceptional development in rehabilitation and mobility for both experienced and inexperienced athletes. This vibrating, handheld massage tool is optimized for accurate self-myofascial release and powered by Hyperice's patented QuietGlide technology, with three adjustable speed settings for a customized level of intensity. Over time, it can help alleviate common muscle pain and stiffness, enhance range of motion and blood flow, quicken warmup/recovery, and lessen injury risks down the road.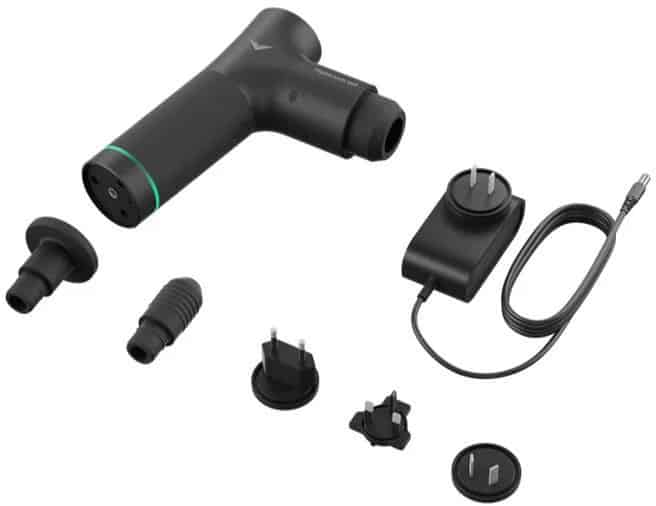 Rogue Kettlebell Powder Coat
This kettlebell line is the result of a shared effort between Rogue and a group of uniquely qualified independent businesses, including two of the leading metal casting foundries in the Midwest: OSCO Industries and Cadillac Casting, Inc. The machining and powder coating of each kettlebell is also managed by skilled specialists, resulting in a durable, precision-made, high-performance product. The 40LB Rogue Kettlebell meets all specifications for use with the United States Army's Combat Fitness Test.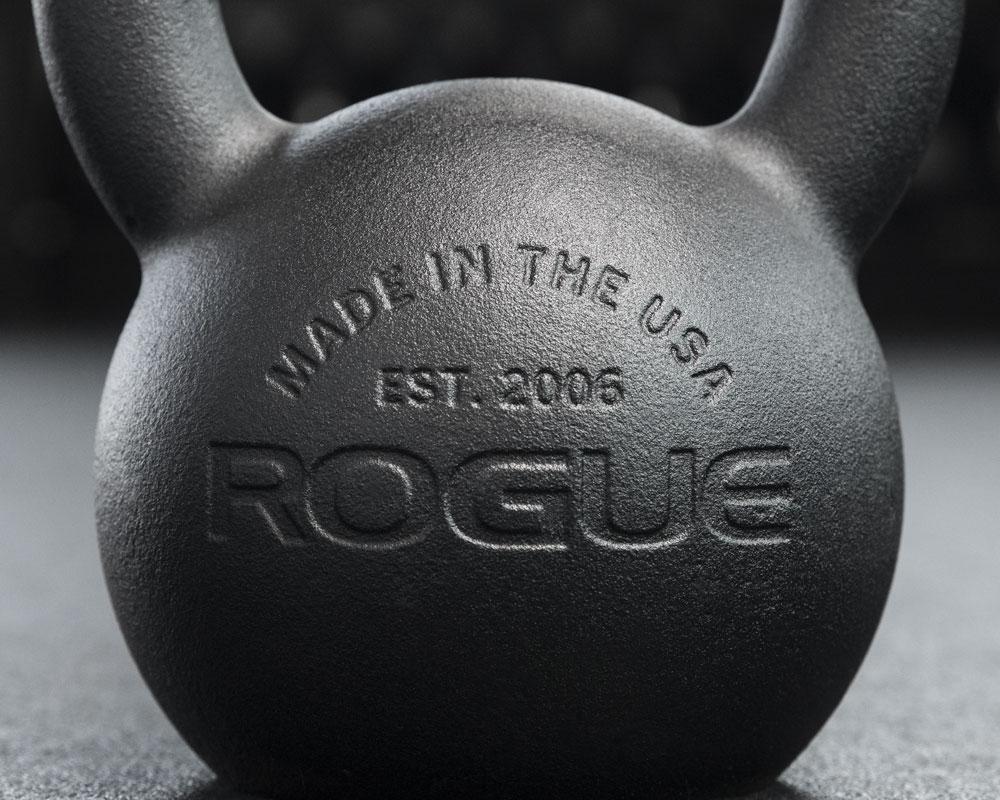 After casting, each KB is CNC-machined to accurately cut and smooth over the flat bottom and guarantee a weight tolerance of +3% / -0% (based on the KG measurement). This machining is handled by Cadillac Casting (in Michigan) and MAKO Finished Products (in Ohio). The kettlebells are powder coated in Greenfield Products and CRM, Inc. which have nearly 100 years combined experience, specializing in advanced finishing work for the appliance, automotive, and marine equipment industries. This textured powder coat finish doesn't just look good; but also gives an intensified grip, consistent feel, and scratch/chip resistance.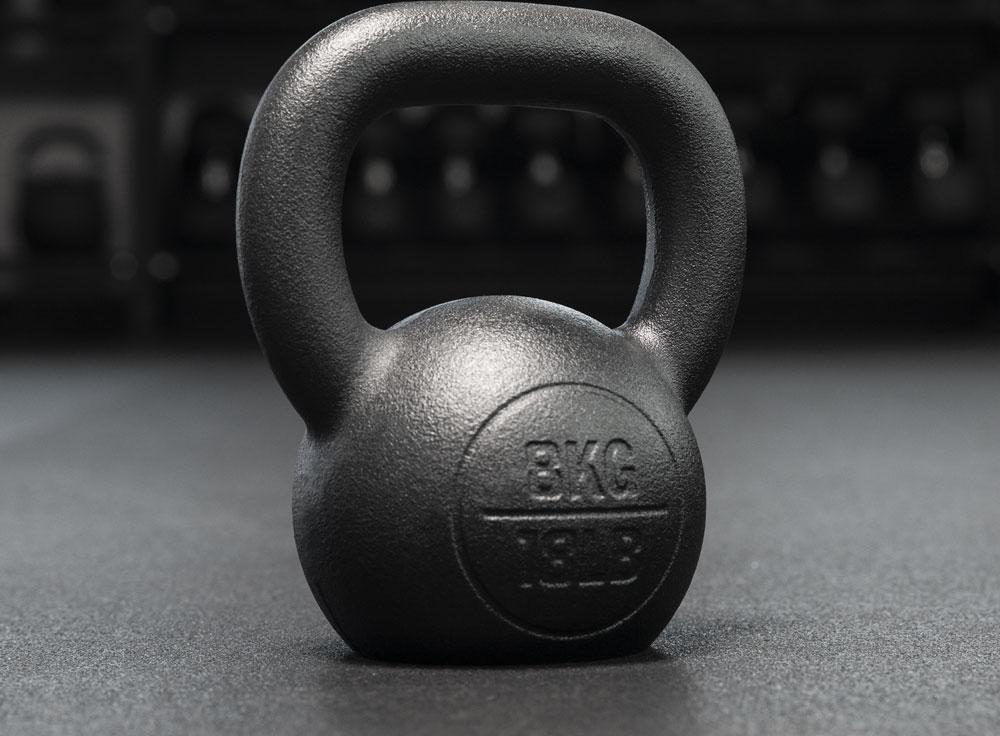 Rogue Women's Basic Shirt
Rogue Women's Basic Shirt provides great comfort, flexibility, and durability giving a classic style. It is available in a flexible women's cut highlighting the Rogue logo across the chest with a military-style American flag emblem on the right sleeve.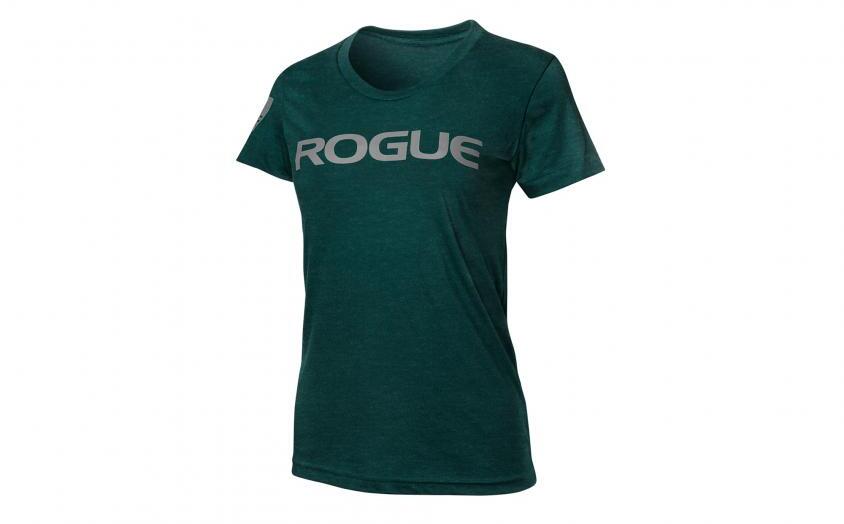 Rogue Women's Basic Shirt is made in the USA from a soft poly-cotton blend fabric, with strengthened shoulders to support the shirt's shape. It comes in a wide variety of sizes and is great for daily workout or casual wear.
The Bella Bar
The Bella Bar is a multi-purpose women's barbell with the new Cerakote Finish edition that adds another level of durability and style. This is among the first bars to highlight Rogue's advanced polymer-ceramic composite coating — a remarkably sturdy finish used generally in the gun industry for its durability in thin applications. This unique finish can present excellent abrasion/wear/corrosion resistance over time.

This steel is made in the US and has proven to be one of the best steel variants for a multi-purpose barbell. Each barbell shaft is ground and polished before machining giving the bar a very sleek finish. The 15KG Bella Bar gives a somewhat concise size from standard men's bars without reducing any of the performance elements. The Bella Bar's snap ring design and quality bronze bushings help provide an excellent blend of the consistent "whip" required for Oly lifts and the adequate rigidity needed for heavy powerlifting.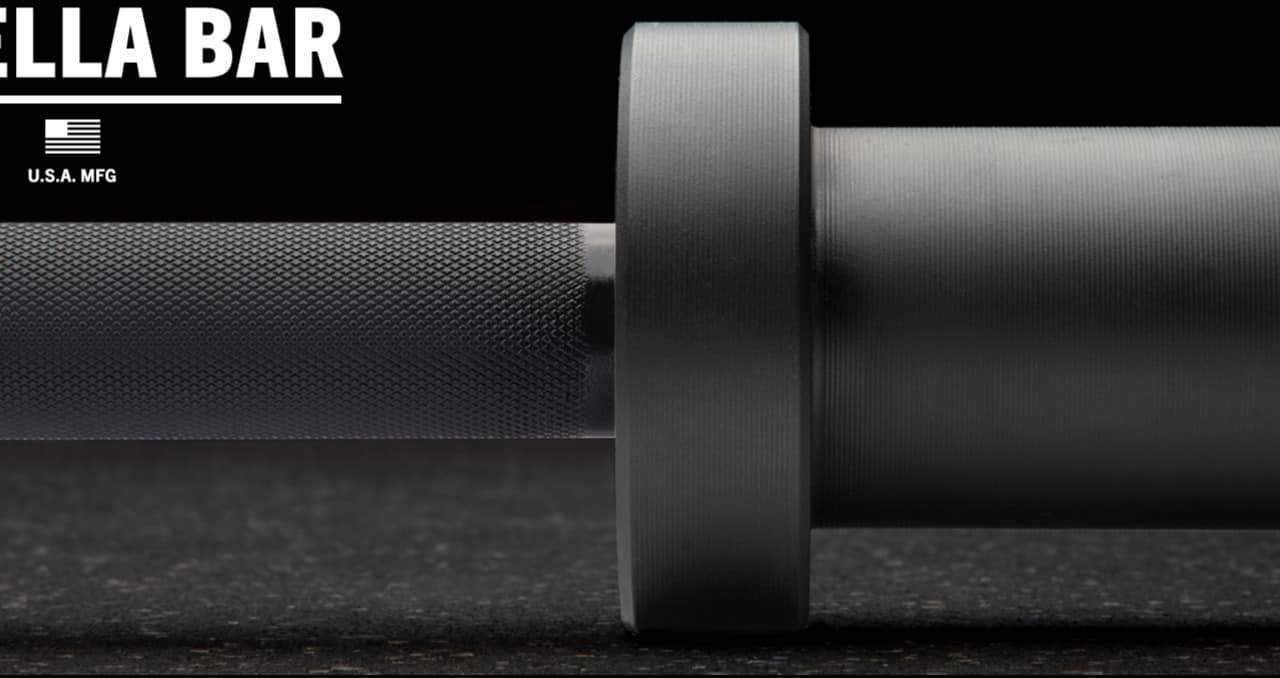 Rogue Echo Bike
Overbuilt for a smoother ride, the Rogue Echo Bike blends heavy-duty steel, precision engineering, and easy customization to produce a stronger, sturdier fan bike. Its augmented steel structure provides rigidity and balance to help eradicate sways and bumps during even max output bursts. The fan has a steady response that presents a uniquely consistent, smooth riding experience. A rubber leveling feet under each base tube is included for added stability. These feet conform to your flooring and present added "stick," helping to straighten the bike even if it's not on a level surface.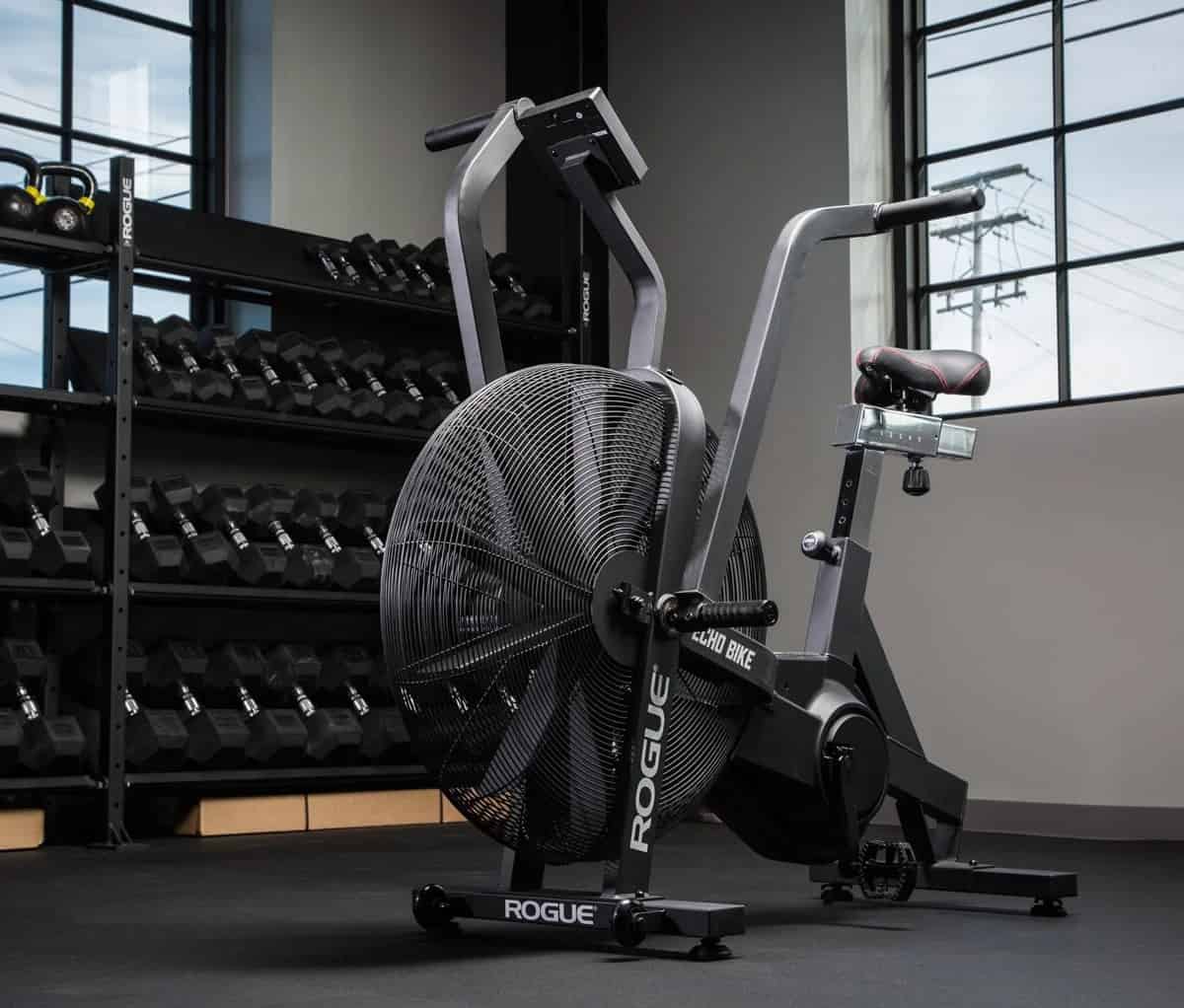 The mounted LCD console features a crystal clear, high contrast display and you can select or create a wide range of modes, including Intervals, Target, and Heart Rate Tracking. It has an adjustable padded seat that locks into eight various height settings, and five front-to-back settings, and the 1.5" diameter rubber grip handles are welded straight to the bike's arms for added durability. The fan itself is a belt-driven, precision steel blade. A steel step plate is given along with knurled 4.5″ long rotating footpegs and metal pedals.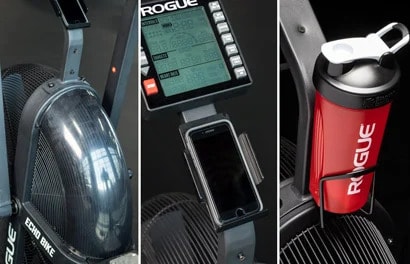 Mother's Day Gift Ideas from Rogue Review – In Summary
That's our look at Mother's Day Gift Ideas from Rogue.
Splurge a little in showing love to your mom with these Mother's Day Gift Ideas from Rogue. These are practical gifts that your mom can use every day and make her remember you every time she uses them.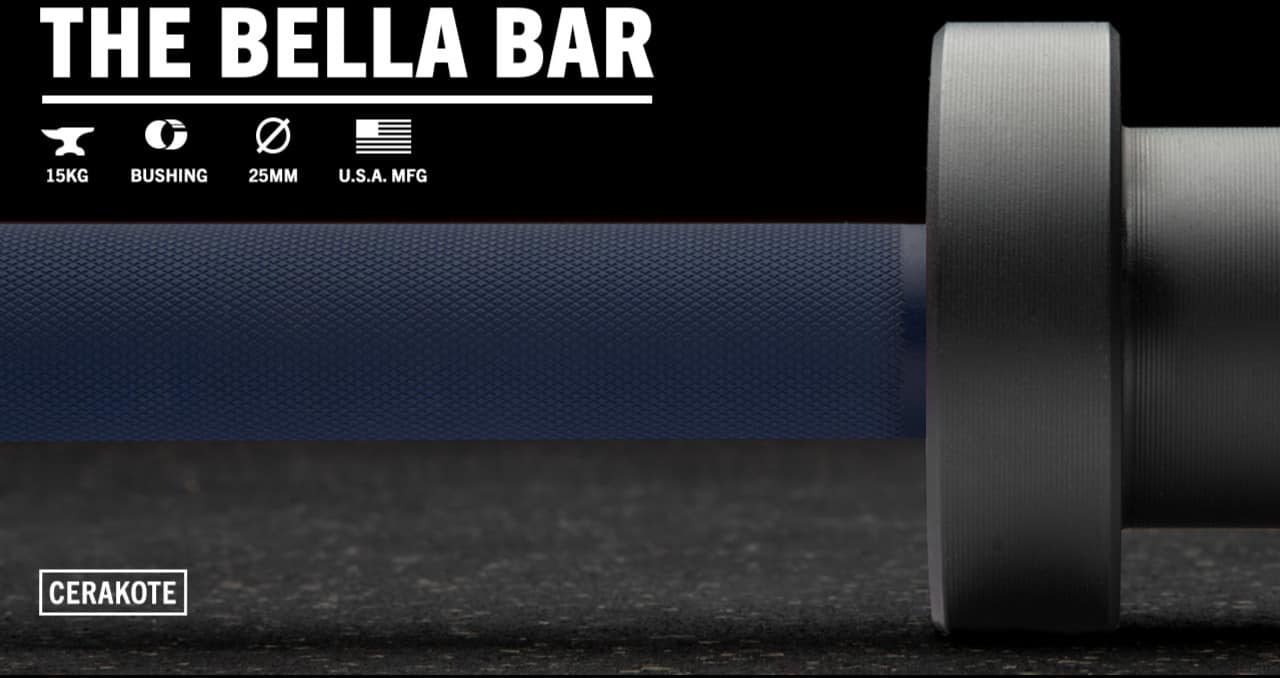 Photo Credits
Product photos on this page are property of Rogue Fitness.
This website is not affiliated or associated with CrossFit, Inc. CrossFit is a registered trademark of CrossFit, Inc.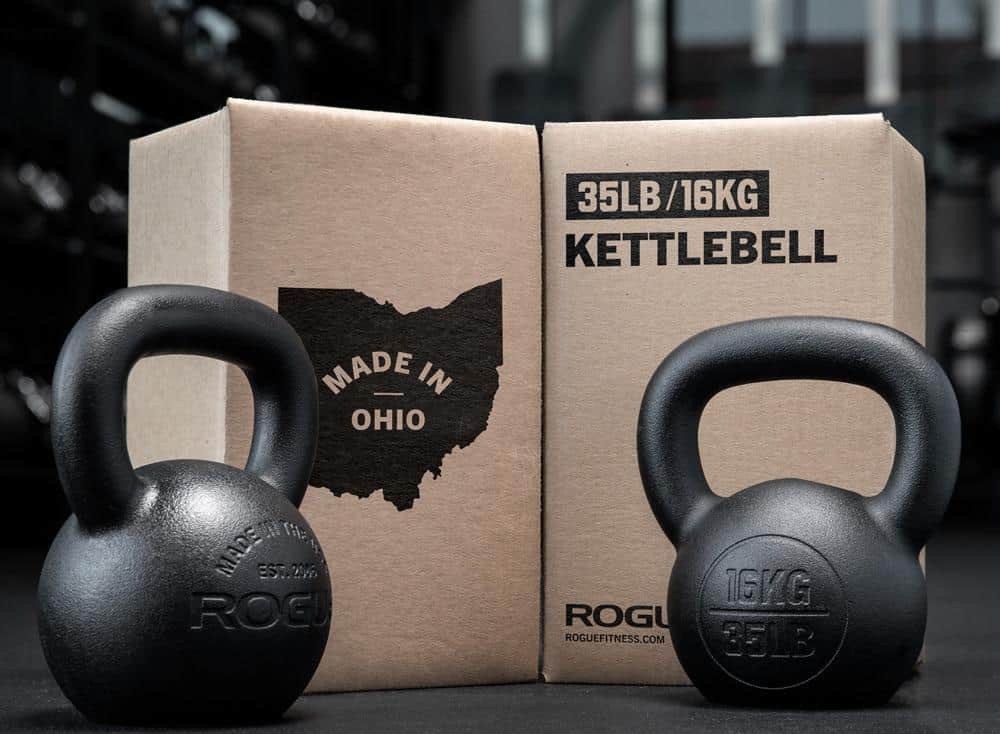 Affiliate Disclaimer
We are an affiliate of Rogue Fitness and others that sell this training gear. If you buy clothing or other training gear after clicking the links in this article, we receive a small commission at no extra cost to you. This helps us to bring you in-depth information and content on these great training products.
Tim is the founder of FitAtMidlife.com – an avid gym rat for 30+ years, he's a reviewer of many, many shoes – and founder of the Speed Bag Gathering – the world's only gathering of speed bag punching enthusiasts.  See more gym reviews at Tim's YouTube channel.