Let's take a look at the New Barbells for Women from Rep Fitness.
Are you new to weightlifting and want to start it light? Try these new women's barbells from Rep Fitness. REP is a team of fitness and strength-sport enthusiasts that makes home and commercial equipment and specializes in strength and conditioning equipment.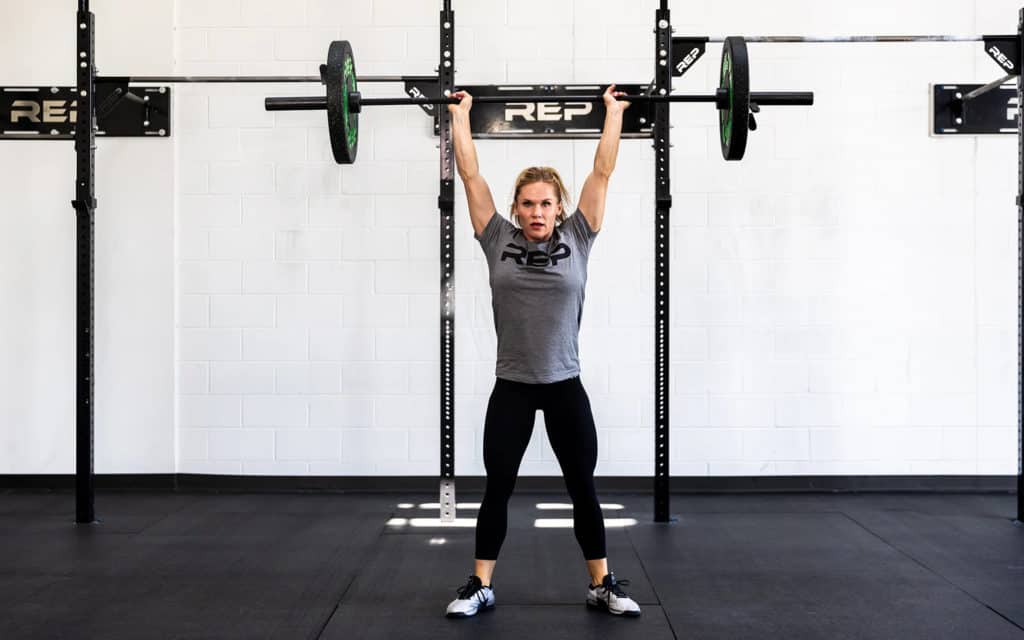 New for 2023, from Rep Fitness: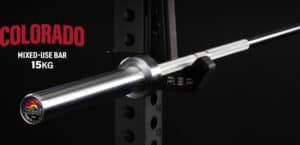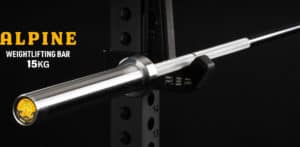 New Barbells for Women from Rep Fitness – Overview
There is no classification for fitness equipment, but there is when it comes to barbells. But even if they are categorized by gender, they can still be used by anyone interchangeably. Women who are strong enough can definitely use a full-sized bar. Men's and women's barbells differ in weight and length, and you can use both for as long as they suit your convenience and will help improve your fitness while keeping you safe as you work out. Compared to a men's barbell (aka the standard Olympic barbell), a women's barbell is shorter and lighter. It still has a 2.5″ sleeve diameter, but it is shorter, lighter, and has a smaller diameter.
A woman's barbell is 6.6ft, and a man's is 7.2ft. A traditional (men's) barbell is 28mm in diameter, and a women's barbell is 25mm. A women's barbell is perfect for women, children, beginners, or anyone who finds a full-sized barbell too heavy. Children who want to start lifting can start with a women's bar, as it is lighter and lets them focus on form in a safe manner. Elders who do strength training can combat Sarcopenia, a disorder marked by loss of muscle mass, strength, and function. Using the women's bar is beneficial and safe for them.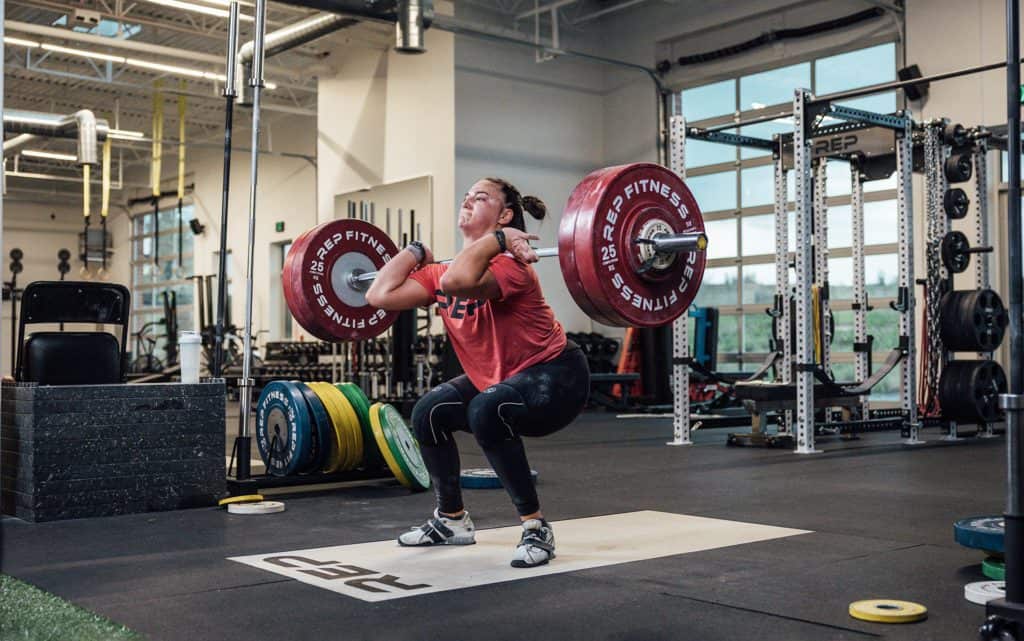 The general weight of a women's barbell is less at 15kg (33 lbs) compared to the 20kg (45 lbs) of a men's bar. The weight discrepancy comes from a shorter length and a narrower bar diameter. This is to promote barbell training for people who cannot lift effectively with a 45 lb standard Olympic barbell. Also, a women's bar usually does not have a center knurl. It doesn't conform to the men's barbell standards administered by the International Weightlifting Federation or the International Powerlifting Federation.
A women's barbell became prevalent when it was included in the CrossFit Games as the required barbell size for women contending in the games. Though they have dimensional and weight differences, the men's and women's barbells have the same 2.5″ diameter sleeves, finishes, and knurl and knurl rings for grip. They also have the same craftsmanship and materials if bought from the same brand.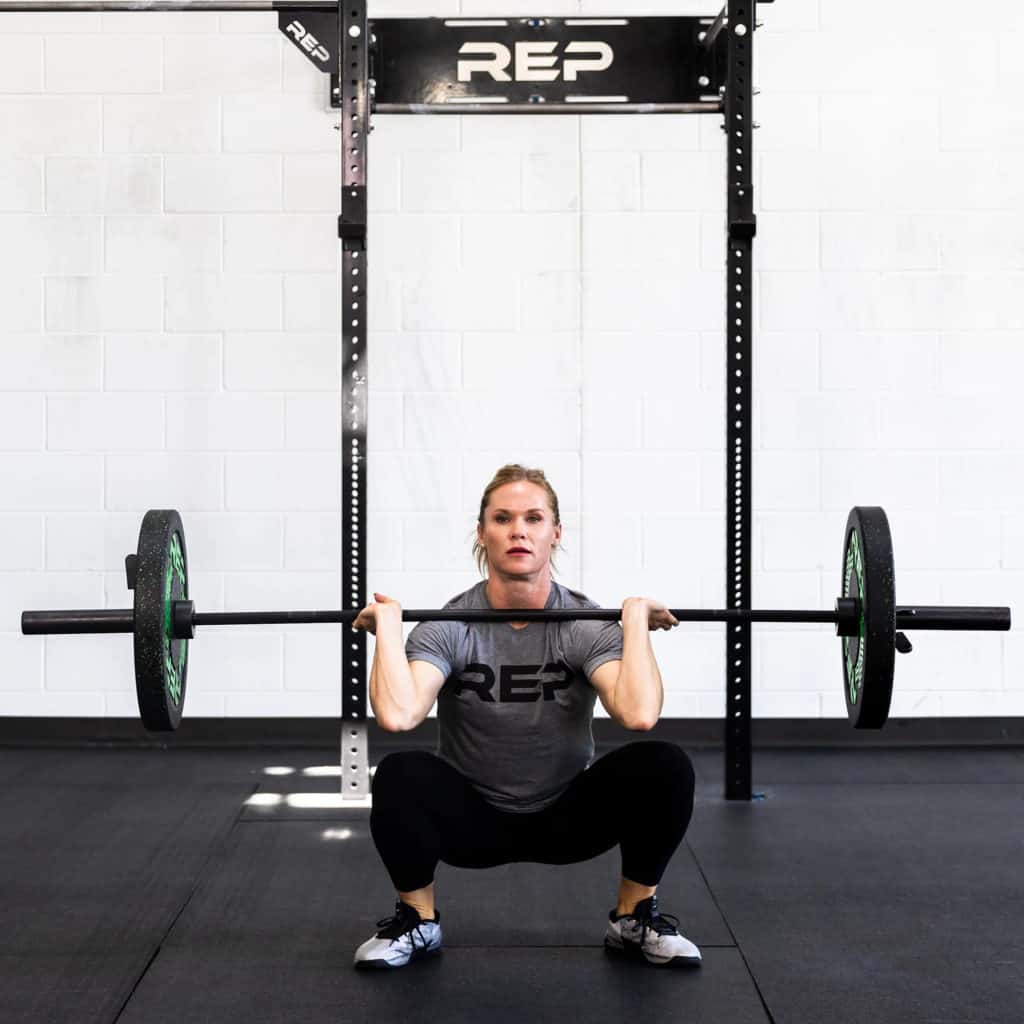 Colorado Women's Bar – 15kg
The Colorado Women's Bar is an all-purpose barbell, ideal for cross-training/HIIT-style workouts, powerlifting, and Olympic weightlifting. It is a superior, mixed-use barbell with a pink or black Cerakote shaft and Duracoat sleeves. Duracoat is a chemical process that hardens the outside of the steel and transforms it into a smooth black finish. The bar highlights medium-depth, volcano-style knurling to deliver adequate grip support without damaging your hands on high-rep workouts. The 15kg Colorado Bar was created with a 25mm diameter shaft and smooth sleeves for effortless loading and unloading of weight.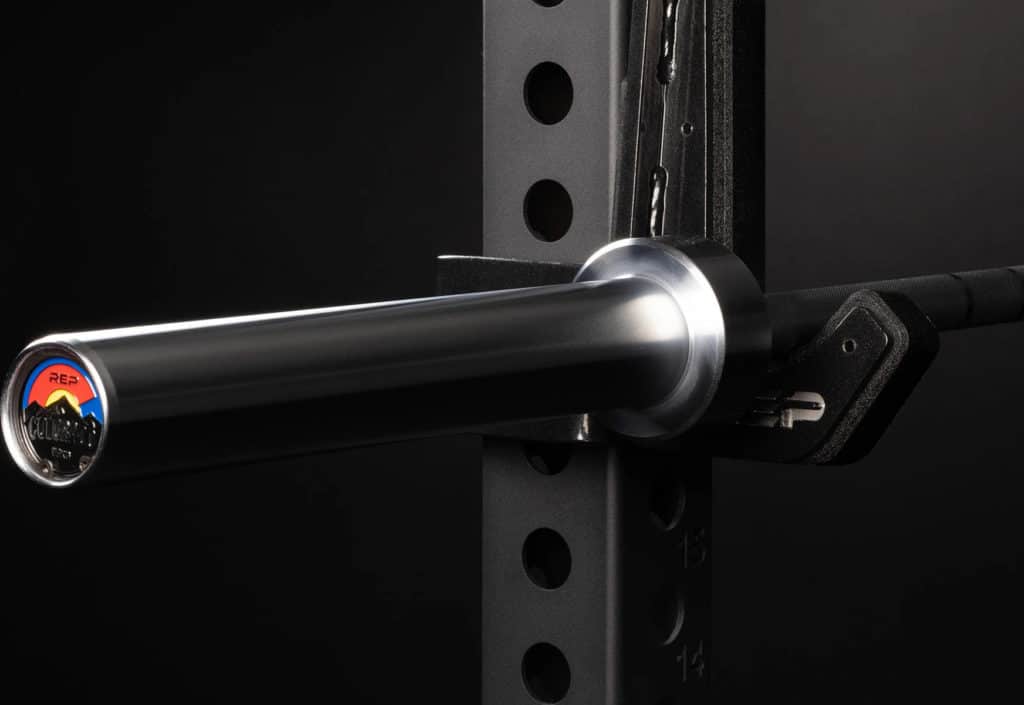 Composite bushings provide a smooth and invariant rotation with added durability. The Colorado Bar has dual knurl markings (IPF and IWF) to help you determine where to put your hands when you set up. It is completed with premium metal endcaps, particular designs, and laser-etched branding on the inner sleeves. Rep Fitness spent years prototyping, testing, and ensuring their signature Colorado barbell surpasses all your training demands.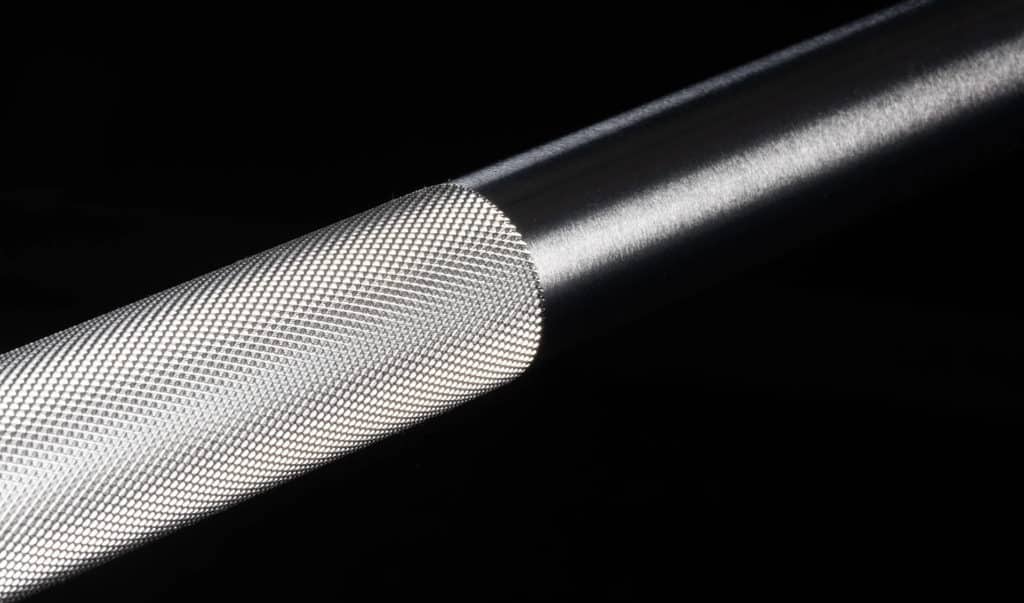 Alpine Weightlifting Bar – 15 kg
The Alpine Weightlifting Bar is developed per the International Weightlifting Federation's specifications for female lifters. It is a premium Olympic weightlifting barbell with a 25mm shaft and hybrid needle-bearing sleeve construction. It uses special inner-race and standard needle bearings that provide a smoother and more consistent rotation. The Alpine bar also highlights IWF standard knurl markings to help you select proper hand placement on the barbell.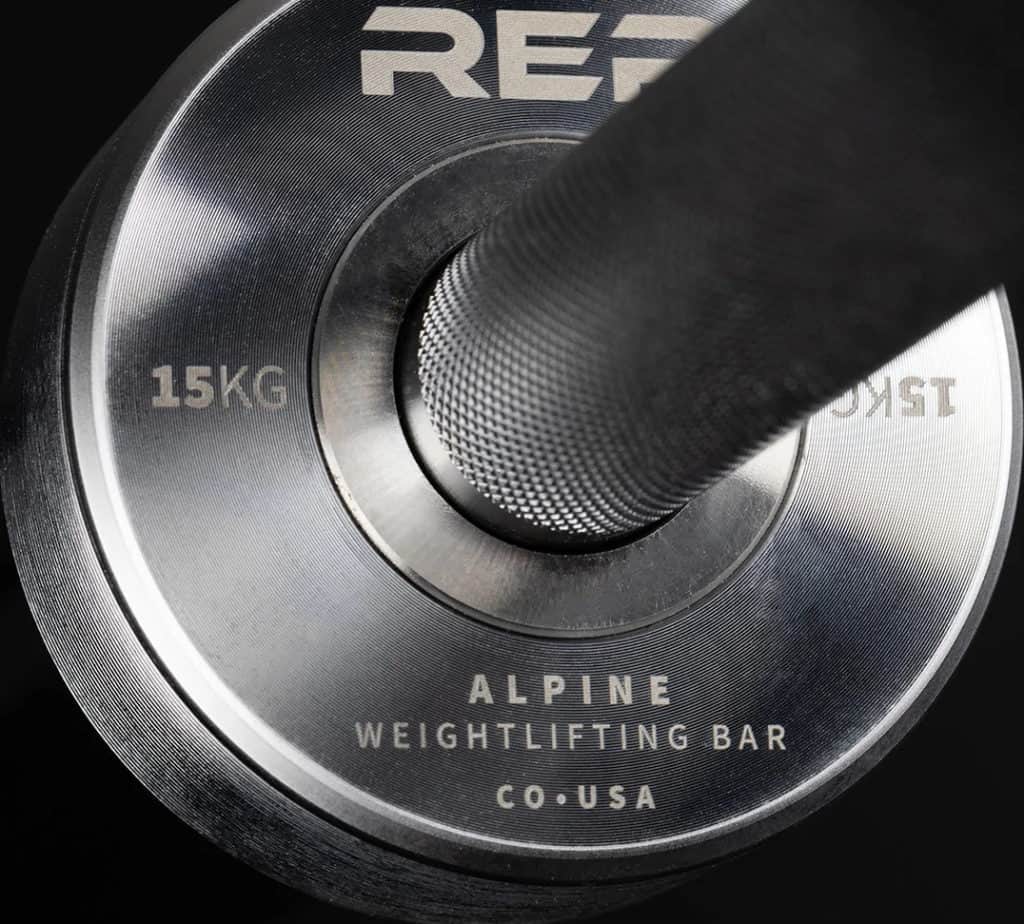 It has a medium-depth, volcano-style knurling that provides a solid grip during lifts but will not tear up your hands during high-volume training. The Alpine bar is a premium barbell with high-end details, like laser etchings of the barbell name and weight on the inside of the sleeves and metal endcaps featuring unique designs. Both the shaft and sleeves feature a durable hard-chrome coating. This barbell is solid, with a static rating of 1,500 lbs, and is distinct from the rest.
New Barbells for Women from Rep Fitness – In Summary
That's our close-up look at the New Barbells for Women from Rep Fitness.
Women's barbells are a good starting point if you are new to weightlifting or if the standard barbell is too heavy for you. Strength training is a powerful exercise that helps increase muscle size and strength, improve cardiovascular health, increase bone density, protect joints, and many more. Rep Fitness is known for making strength training, cardio, body weight, conditioning, mobility, and more with quality materials and construction and high-end touches.
Looking for more options? Check out these other great products: AB-4100 Adjustable Weight Bench from Rep Fitness or the Rep Fitness PR-4100 Folding Squat Rack Product Highlight
More products from Rep Fitness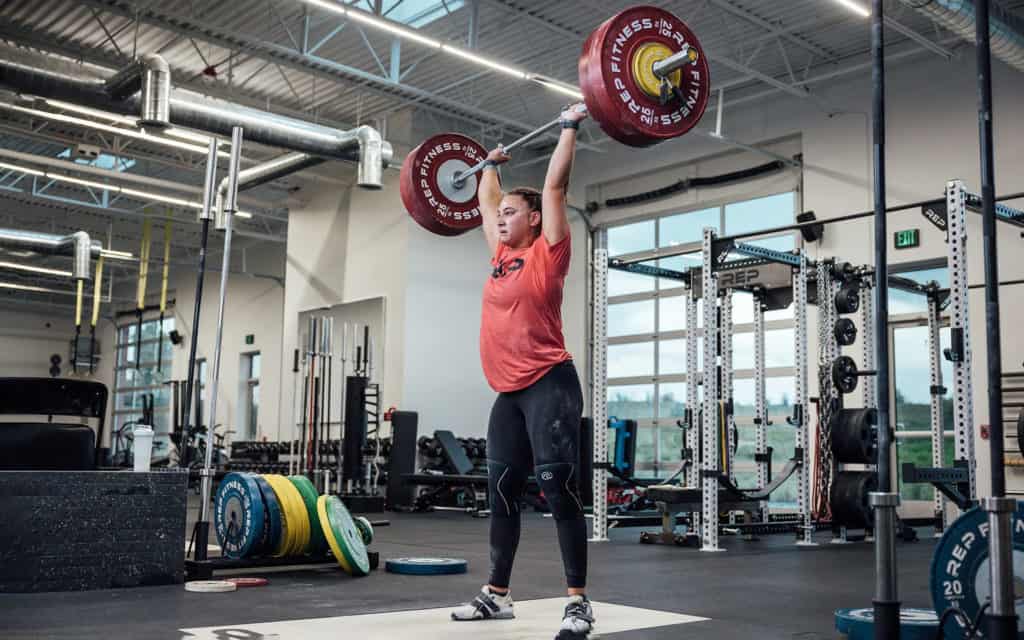 Photo Credits
Product photos on this page are property of Rep Fitness.
This website is not affiliated or associated with CrossFit, Inc. CrossFit is a registered trademark of CrossFit, Inc.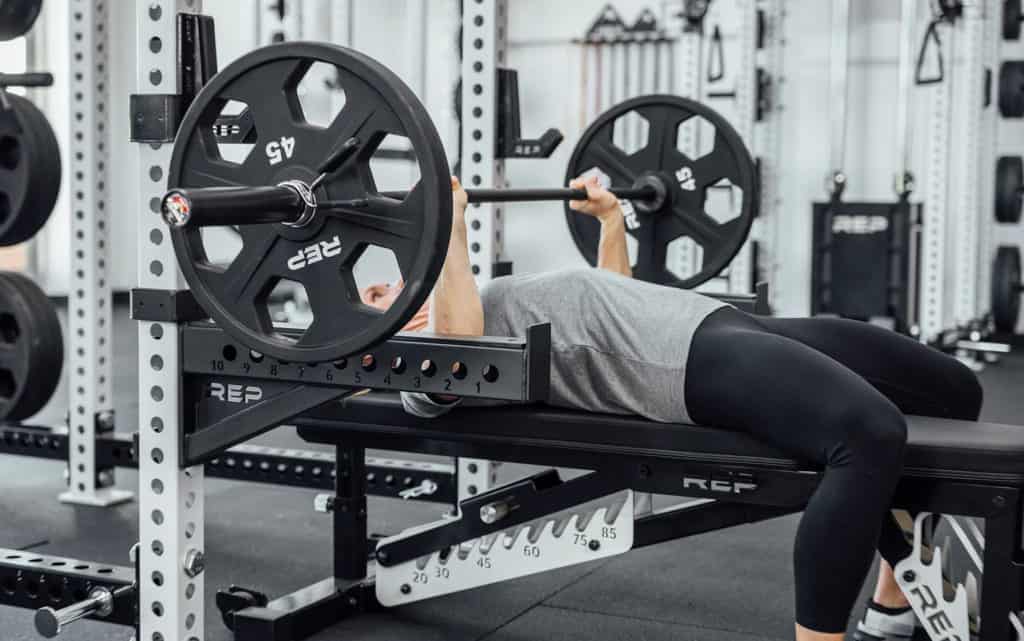 Affiliate Disclaimer
We are an affiliate of Rep Fitness and others that sell this training gear. If you buy clothing or other training gear after clicking the links in this article, we receive a small commission at no extra cost to you. This helps us to bring you in-depth information and content on these great training products.
Tim is the founder of FitAtMidlife.com – an avid gym rat for 30+ years, he's a reviewer of many, many shoes – and founder of the Speed Bag Gathering – the world's only gathering of speed bag punching enthusiasts.  See more gym reviews at Tim's YouTube channel.