What are the best gloves for rucking or other outdoor physical fitness training?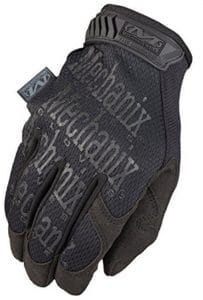 We'll take a look at some options for protecting your hands in this article.
What is Rucking?
Rucking is walking with a loaded backpack. It's a cheap, simple exercise that burns calories and builds aerobic endurance due to the added weight on your back. Burn more calories than walking and with less impact than jogging. And you can do this anywhere you can walk – in an urban or rural setting.
Do you need gloves for the ruck march?
Maybe not.
But, if you are participating in a GORUCK challenge event, gloves can help.
As an example, you may end up doing bear crawls, push-ups, or carrying objects for long distances.
Gloves may be a benefit in any of those, and may help you perform better.
At the end of the day, it's better to have them and not need them, than vice versa.
For example, during a recent GORUCK event participants had to bear crawl backwards up a flight of subway stairs. (Bear crawling is done with your hands and feet (not knees) in contact with the ground.)
Get the gloves.
Gloves for Rucking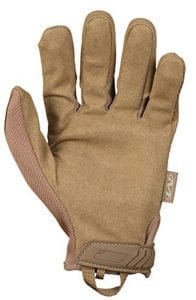 Experienced ruckers recommend Mechanix gloves, generally.
Why?
Easy to obtain, affordable, and they do a great job.
The Mechanix Wear – Original Covert Tactical Gloves (Buy on Amazon) are a good choice. Durable and functional, they are a little more subtle than the regular Mechanix gloves. These balance protection with dexterity – and that's why they are popular. They are also available in brown: Mechanix Wear – Original Coyote Tactical Gloves (Buy on Amazon)
You can also get the Mechanix gloves in super-cool looking MultiCam patterns – including MultiCam Black and MultiCam Alpine (Buy on Amazon.
Remember, the first rule of GORUCK is : Always Look Cool.
And for the ultimate in dexterity, SKD Tactical's PIG Full Dexterity Tactical (FDT) Alpha Gloves (Buy on Amazon) can pass the "tie your shoe laces test".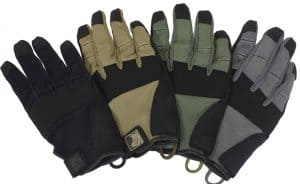 These are a step up in expense, but they are possibly the best gloves around for absolute dexterity. They also feature Touch Screen conductive synthetic suede on the index finger and thumb for full compatibility with all your favorite devices.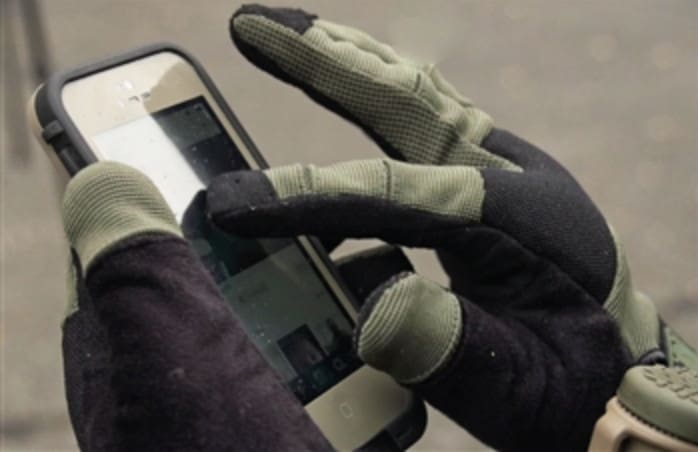 It should be noted that in order to provide the ultimate in dexterity these are made from lighter weight materials that will wear out quicker.
Find out more about these gloves here:
Best Gloves for Rucking – In Summary
Gloves are definitely optional for most ruck marches.
If you are participating in a GORUCK challenge, or in a ruck club event, you may be tasked with a few interesting things before or during. Carrying a log, water jugs, bear crawling – all these things are possibilities. So pack a pair of gloves just in case.
And if you expect to have to do extra PT, as in a GORUCK challenge event, gloves can definitely help.
You may also be interested in our rucksack guide and ruck plates.
Need ideas on add-ons and accessories for your ruck? Check out our article on rucking accessories and gear.
And lastly, check out our footwear recommendations in Best Shoes for Rucking.
Photo Credits
Some product photos on this page are provided by, and property of GORUCK.
Other product photos are property of the manufacturer, and provided by the manufacturer.
Tim is the founder of FitAtMidlife.com – an avid gym rat for 30+ years, he's a reviewer of many, many shoes – and founder of the Speed Bag Gathering – the world's only gathering of speed bag punching enthusiasts.  See more gym reviews at Tim's YouTube channel.