Force USA: Use code
FAM5
to get 5% off any purchase over $1,500.
Let's review Olympic barbells from Force USA.
The barbell is one of the most functional and essential items of equipment you will see in a home gym or commercial gym. Olympic barbells are intended for the two dangerous Olympic lifts – the snatch and clean and jerk. Olympic bars are usually smaller in diameter and more adaptable than power bars, and they stock more springy power used on the lifter's behalf when performing heavy cleans.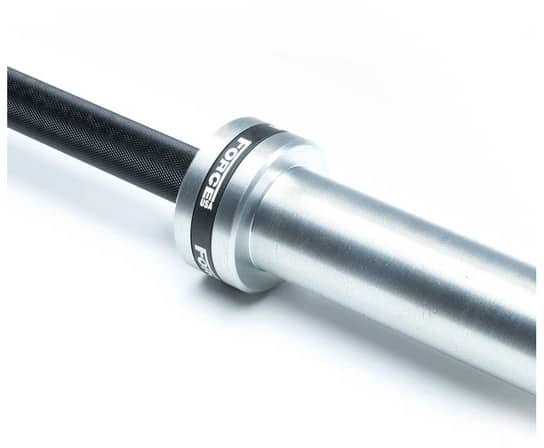 Here are some of the styles we are going to look at:
Olympic Barbells from Force USA – Overview
One of the biggest features of Olympic bars is their bearings. A reliable sleeve rotation from your bearings/bushings with a reasonable amount of bar whip for most exercises is needed. Most Olympic barbells have center knurling, which can differentiate them from other bars. Another rationale why many people prefer an Olympic bar is because of the rotation. The sleeves' rotation decreases the amount of torque produced by the plates, which gives a more stable grip and lessens stress on your wrists and elbows.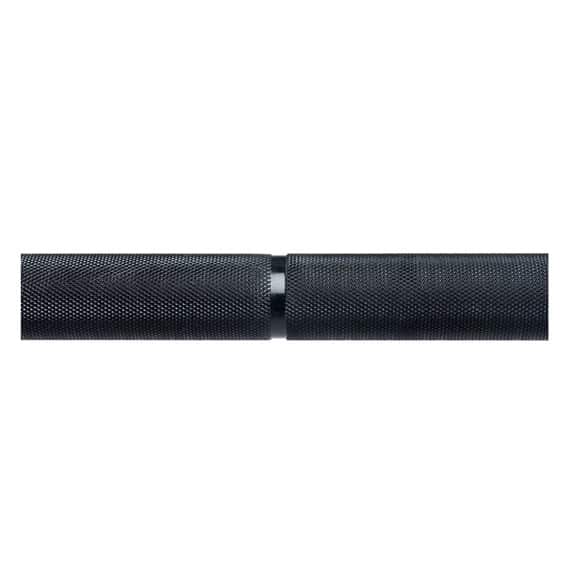 There are hundreds of companies offering various kinds of barbells, giving you plenty of selections to choose from to enhance your squat, deadlift, bench press, as well as Olympic Lifts and general training movements. Force USA is one of them. They produce the safest and highest quality strength training equipment to core training facilities, home gyms, garage gyms, and personal training studios alike. In this article, we will review the different Olympic Barbells Force USA offers in the market.

Patriot Barbell
The Patriot Barbell is the optimal barbell for entry-level right through to moderate lifters. It is created as an All-Rounder and has characteristics to match Weightlifting, Olympic Weightlifting, Powerlifting, and multi-purpose barbell demands to perform a vast array of barbell exercise movements. The Patriot Barbell is sturdy and long-lasting with a diehard warranty that also covers Crossfit training.

The Patriot Barbell has the standard dimension knurling and IPF/IWF positioning. It also has 4x bearings, which give the sleeves an excellent spin. The bar has an exceptionall smooth feel throughout the lift with its bronze bushings. Bronze bushings give a smoother spinning movement and also self lubricate so they last longer. The Patriot Barbell's shaft is finished in Black Zinc, which is a much greater quality finish than oxide with far better rust protection.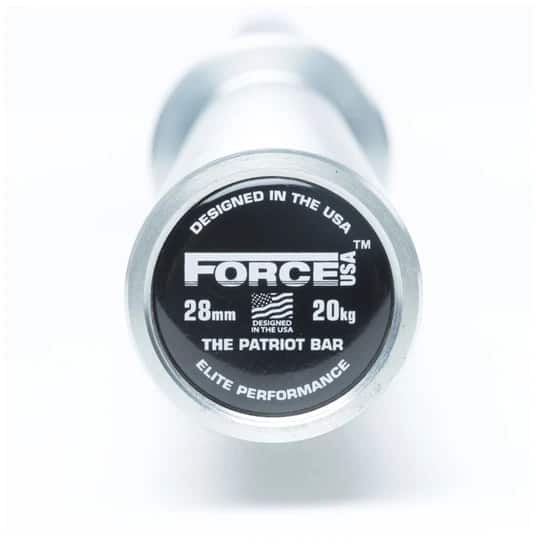 Ranger Barbell
The Ranger Barbell is a durable, quality Olympic Weightlifting Barbell designed for the focused home garage gym athletes. With its Standard Whip, you will be in control while advancing your lifting form. Ranger Barbell has an elegant finish and weight accuracy tolerance within 1% because its shaft is ground and polished before machining.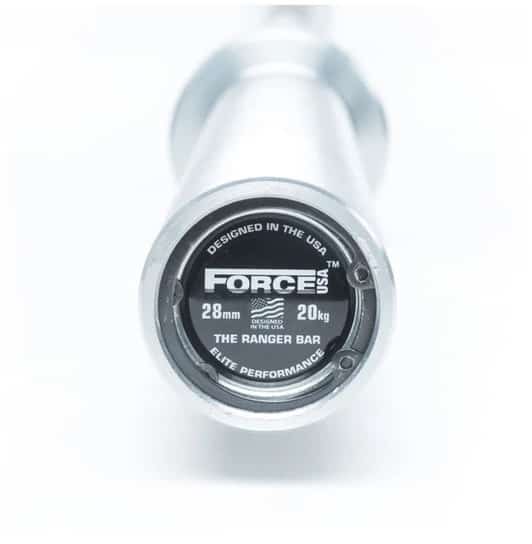 The shaft on The Ranger Bar is finished in Black Zinc. A much higher quality finish than oxide with far superior rust protection. This provides a surface that takes chalk well and provides an excellent feeling in the hands. Because it has 170,000 PSI tensile strength, it is remarkably tough and durable.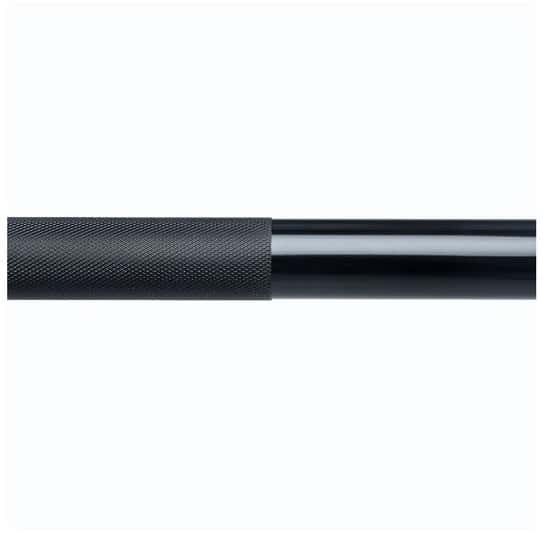 Gunner Barbell
The Gunner Barbell is a Weightlifting, Olympic Weightlifting, Powerlifting, and multi-purpose barbell excellent for moderate and experienced lifters. This bar can take you beyond your goals with its 1,500 lbs. Weight Rating. It has an incredible 235,000 PSI tensile strength making it the ultimate strength training weapon.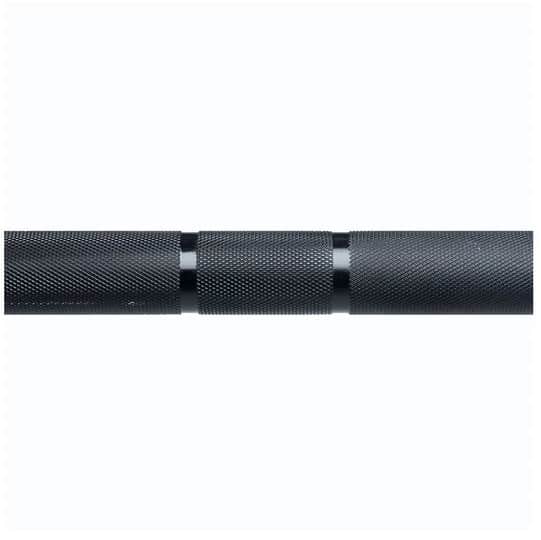 The Gunner Barbell has 5x bearings in each sleeve coupled with stainless steel bushings to produce an amazingly smooth feel during the lift. Its knurling dimensions and IPF/IWF spec positioning gives you a relaxed grip for shifting exercises and holds.

Powerlifting Barbell
The Powerlifting Barbell is a full commercial grade barbell for the heavy powerlifter. It is firm, so you can go big on your Squat, Bench Press, or Deadlift. It has a massive 2,000LB weight rating and 200,000 PSI tensile strength making it truly a heavy-duty bar.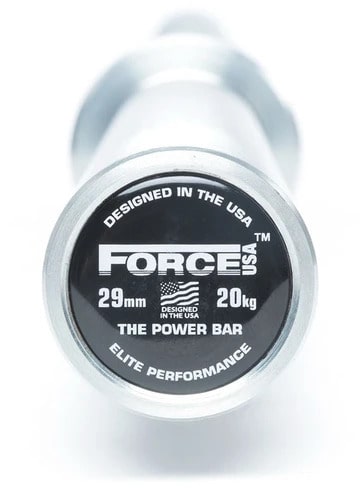 The Powerlifting Barbell has some of the deepest knurlings on the market and can be the grippiest bar you've ever held with a massive 0.45mm knurling depth. It's a 29mm diameter bar with IPF spec aggressive knurling.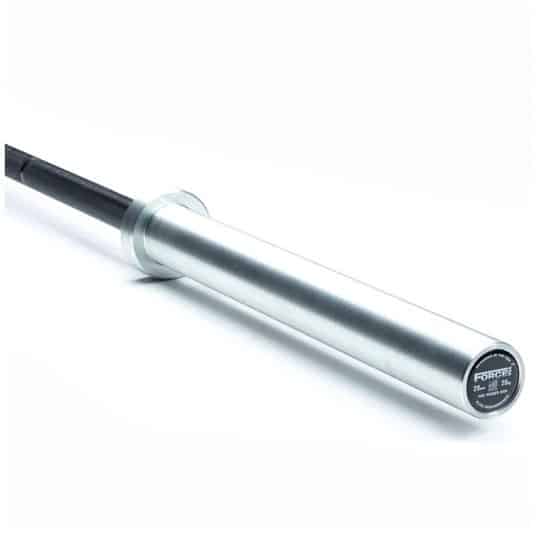 Walkthrough Trap Bar
Effortless and straightforward inbuilt, Walkthrough Trap Bar is arguably the last Trap Bar you'll ever need. Unlike the regular trap bars, Walkthrough Trap bars will save you the time of loading and unloading plates. It has low and high rotating lifting handles machined with medium knurling and positioned explicitly for security, stability, and balance throughout all lifts.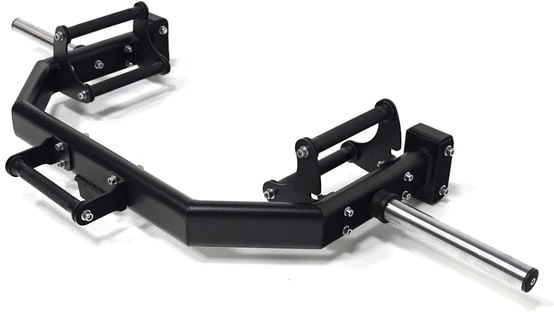 It is easier to develop your glutes, hamstrings, and back using the Walkthrough Trap Bar. It prevents lumbar hyperextension, harmless for your back, shoulders, biceps, develops serious power, very adaptable, and easy to learn.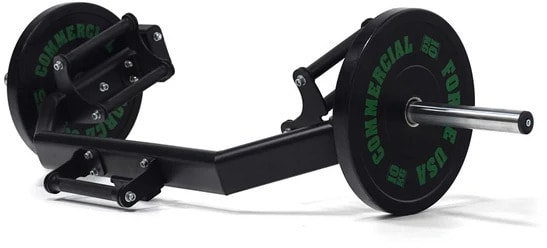 Olympic Barbells from Force USA Review – In Summary
That's our review of Olympic Barells from Force USA.
Force USA Olympic barbells are extremely durable and heavy-duty, yet it will not cost you a large sum of money. The protective coating on the sleeves and bar, which is extremely important in Olympic barbells, is top quality. The shaft on these barbells is finished in Black Zinc, a higher quality finish than oxide with far superior rust protection. This provides a surface that takes chalk well and feels great on your hands.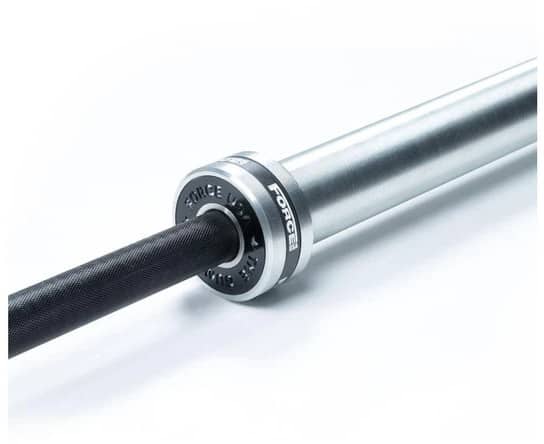 Photo Credits
Product photos on this page are property of Force USA.
This website is not affiliated or associated with CrossFit, Inc. CrossFit is a registered trademark of CrossFit, Inc.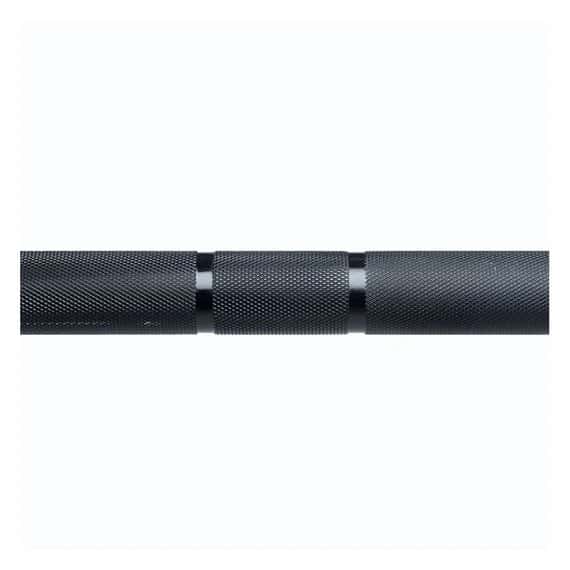 Affiliate Disclaimer
We are an affiliate of Force USA and others that sell this training gear. If you buy clothing or other training gear after clicking the links in this article, we receive a small commission at no extra cost to you. This helps us to bring you in-depth information and content on these great training products.