Squat big weights in safety with the Rogue RM44-4MONO 4 Post Monolift.
A Monolift is an enormous machine that eliminates the walkout in a squat. Monolifts are used by powerlifters and athletes squatting with heavy weights. When you use a monolift, the hooks are lifted away once the weight is unracked, so you no longer have to step out to be able to squat.
Only from Rogue Fitness: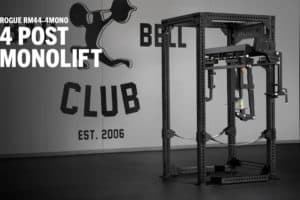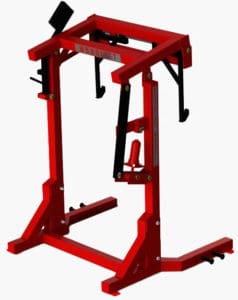 Rogue RM44-4MONO 4 Post Monolift – Overview
Monolifts are constructed with a hydraulic ram that takes the whole weight load and sets up the machine, so the bar catchers sit at the correct height of the lifter. If the hydraulic ram breaks down, the weight moves from the ram to the loading mechanism. A monolift with a pin loading mechanism is numbered to offer micro-adjustments.
A monolift cannot be used in competitions if it doesn't have a pin loading mechanism because there's no way to know the right height setup. A monolift is also safer than walking on a squat, spends less energy for the actual squat use, and decreases any possibility of injury.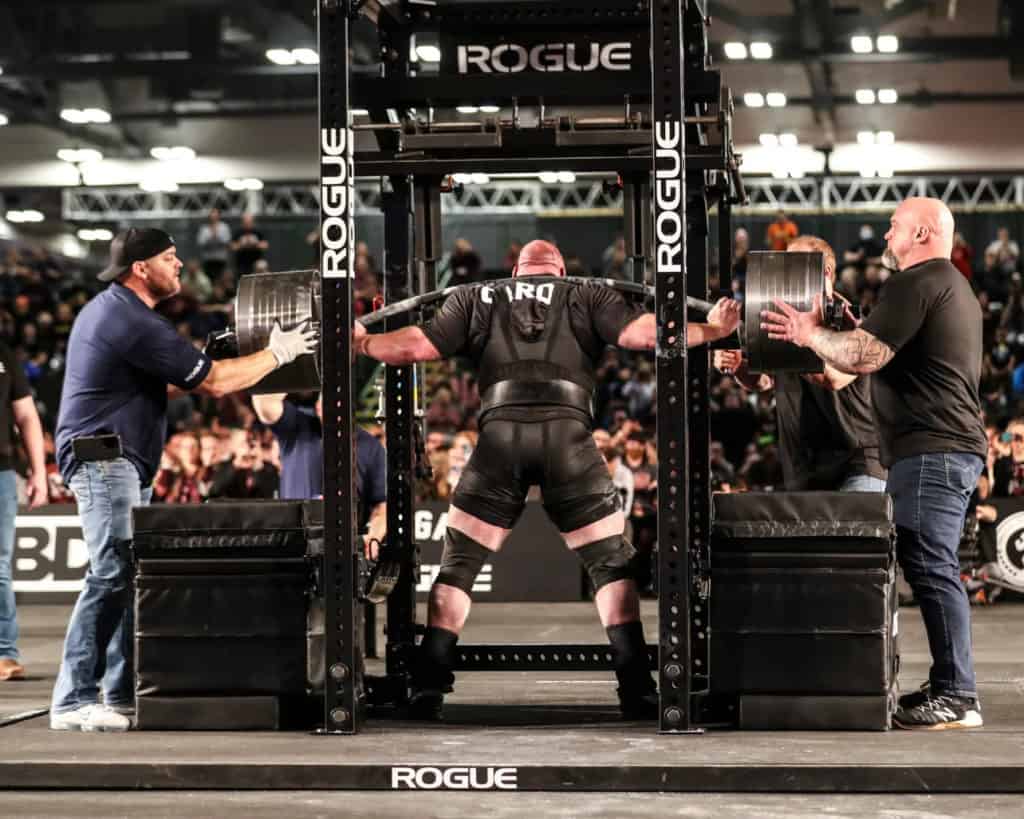 Rogue RM44-4MONO 4 Post Monolift
The Rogue RM44-4MONO 4 Post Monolift features the same gusseted corners and 1" hardware as the premier RM43 Series. It is competition-ready and has 11 gauge 4×4" uprights available as a complete 4×4" 4 posts stand-alone unit. This monolift is designed for heavy powerlifting gyms and requires a recommended minimum floor space of 12′-4″ x 11′-3″ and a second person/spotter for the correct procedure of the monolift.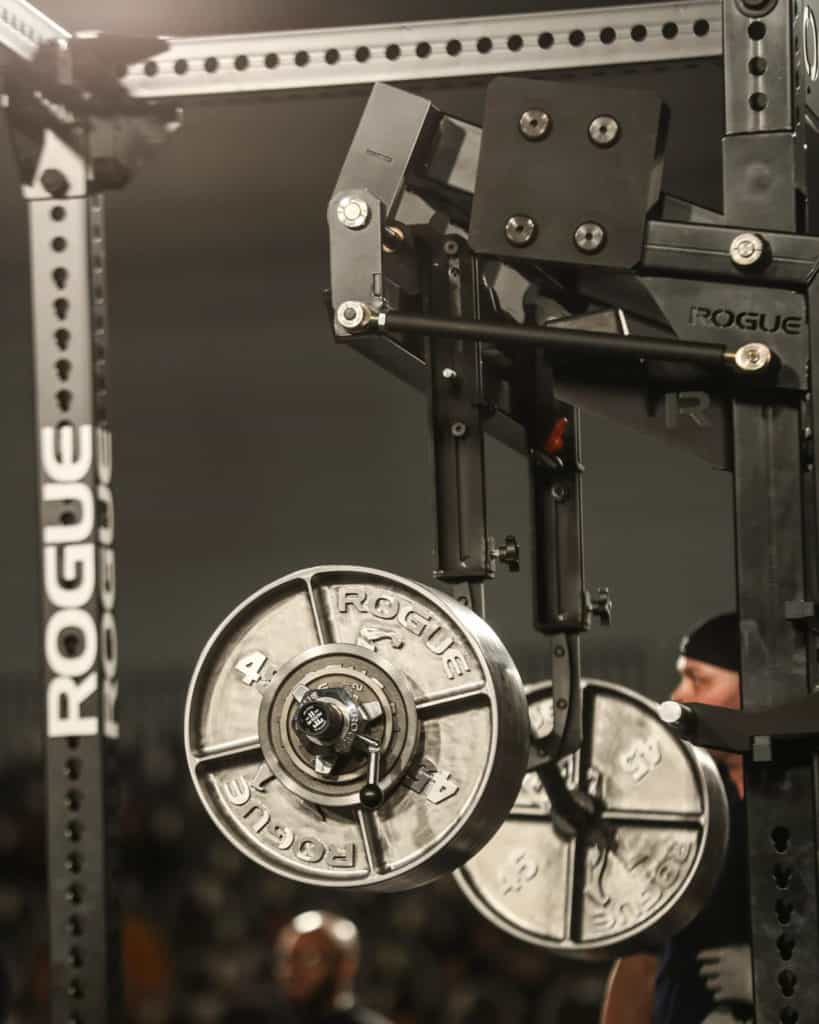 The RM44-4MONO offers 32 incremental, hydraulic-assisted vertical adjustments and counter-balanced lever arms with Heim joint micro-adjustments adaptable to athletes of any height. It is the same width as Rogue's standard racks, 49" from outside of upright to the outside of upright, but its bottom crossmembers extend notably wider at the base to support athletes who squat in a Sumo stance. The uprights, crossmembers, and gussets are completed in MG Black Powder Coat Performance finish, while the logo panels and extra high wear/impact elements have a texture black finish.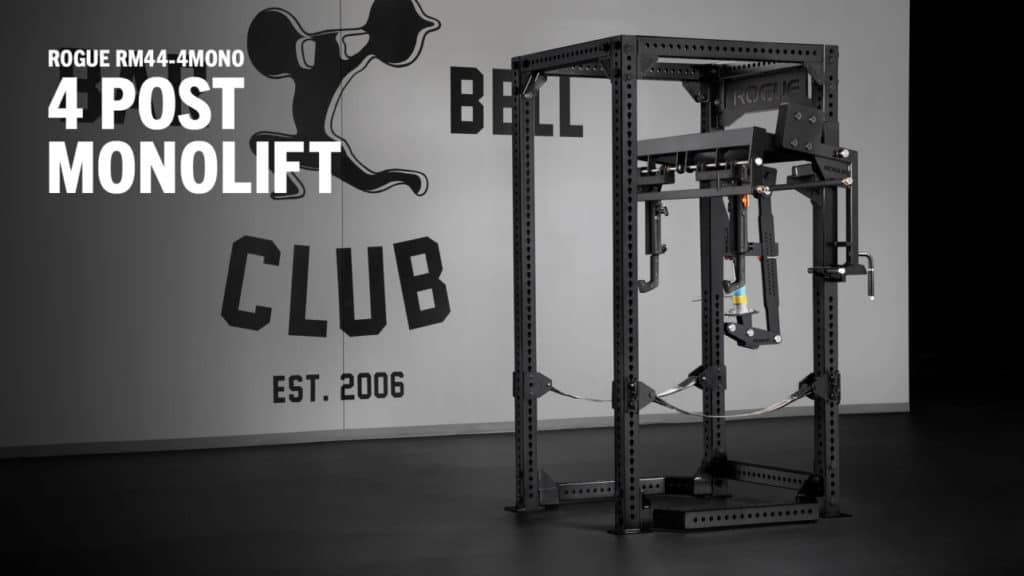 Westside Mammoth Monolift
The Westside Mammoth Monolift is designed by Louie Simmons and put to the test at the Westside Barbell Gym. It is constructed to resist the continuous abuse of 1000 LB to 1200 LB squats executed by world-class powerlifters. This monolift is built like a tank but is also functionally efficient.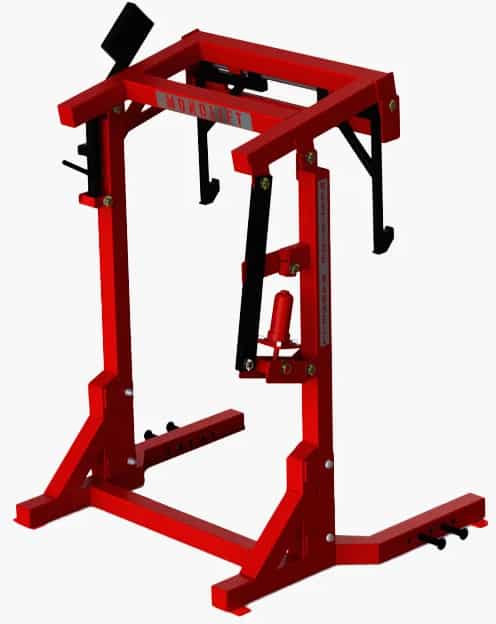 It highlights a heavy-gauge steel frame with an ultra-wide, textured base to avoid tipping with heavy bands, a built-in quick-release knob, and a lock-in-place jack handle. The bolt-together design enables effortless disassembly to move the unit from one area to another.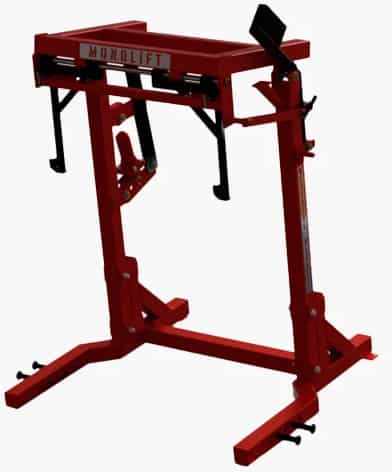 Rogue RM44-4MONO 4 Post Monolift – In Summary
That's our close-up look at Rogue RM44-4MONO 4 Post Monolift.
All units of Monolifts from Rogue are manufactured in the USA and are made with high-quality materials. The monolift is used for squatting heavy and promotes safety when used appropriately and saves floor space. With a monolift, you can skip the walkout phase of the squat and save your energy for some deep squats.
Looking for more options? Check out these other great products:
No room or budget for a full monolift? Turn your Rogue Monster Rack into a monolift with the Rogue AM-2 Adjustable Monolift 2.0 for Monster Rack .
More freestanding Rogue Monolifts for powerlifting efficiency and safety.
More products from
Rogue
.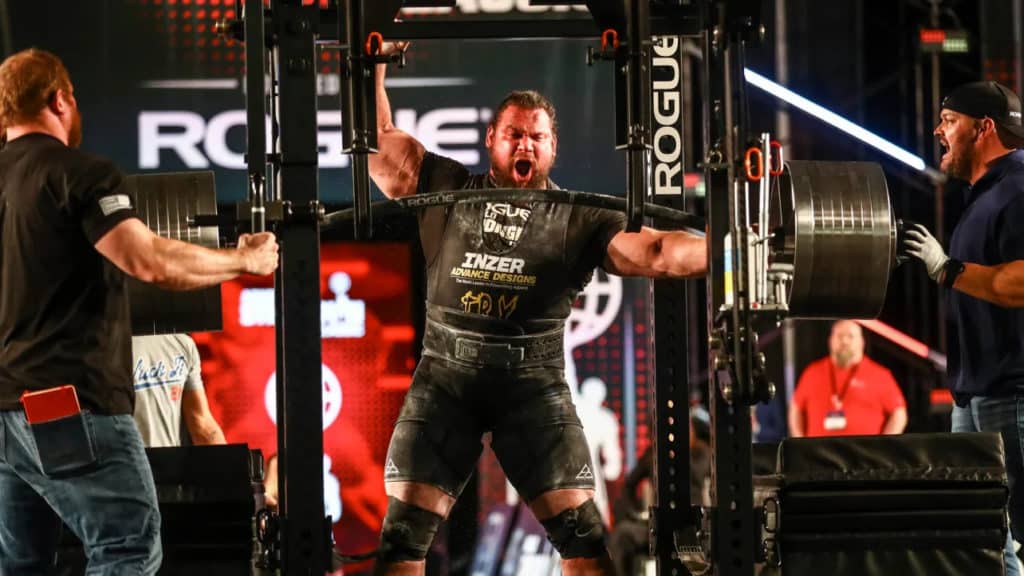 Photo Credits
Product photos on this page are property of Rogue.
This website is not affiliated or associated with CrossFit, Inc. CrossFit is a registered trademark of CrossFit, Inc.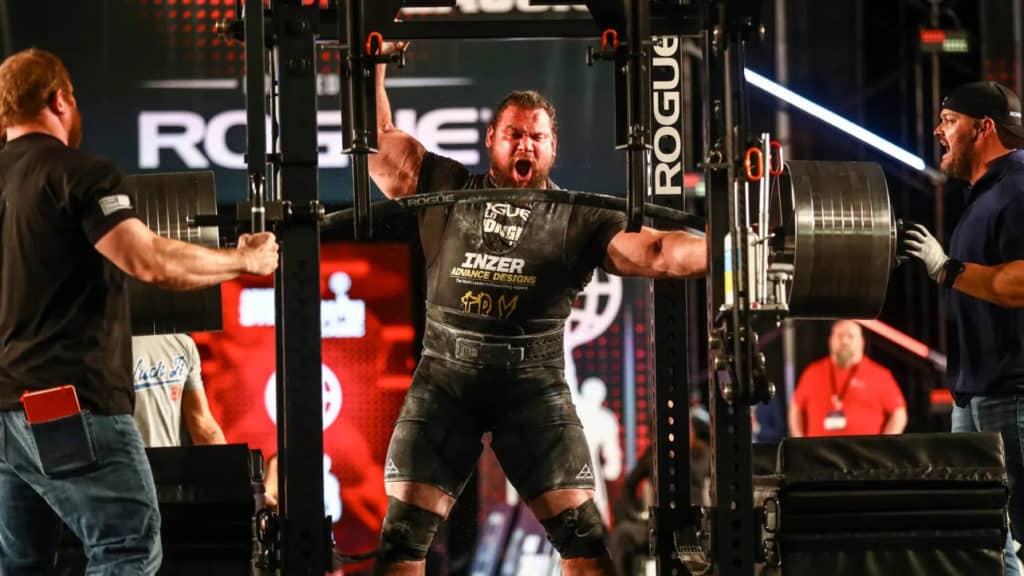 Affiliate Disclaimer
We are an affiliate of ogue and others that sell this training gear. If you buy clothing or other training gear after clicking the links in this article, we receive a small commission at no extra cost to you. This helps us to bring you in-depth information and content on these great training products.
product-roundup.txt Displaying product-roundup.txt.
Tim is the founder of FitAtMidlife.com – an avid gym rat for 30+ years, he's a reviewer of many, many shoes – and founder of the Speed Bag Gathering – the world's only gathering of speed bag punching enthusiasts.  See more gym reviews at Tim's YouTube channel.