Need gift ideas for the fitness enthusiast's in your life? Let's take a look at Rep Fitness Stocking Stuffers for 2022.
Christmas is here again, bringing joy and a good feeling to everyone. Christmas is also synonymous with giving, and we give not because we expect something in return but because giving makes us happy and, more so, our families and loved ones. If you still need to figure out what to give them, here are some items you can stuff their stocking with.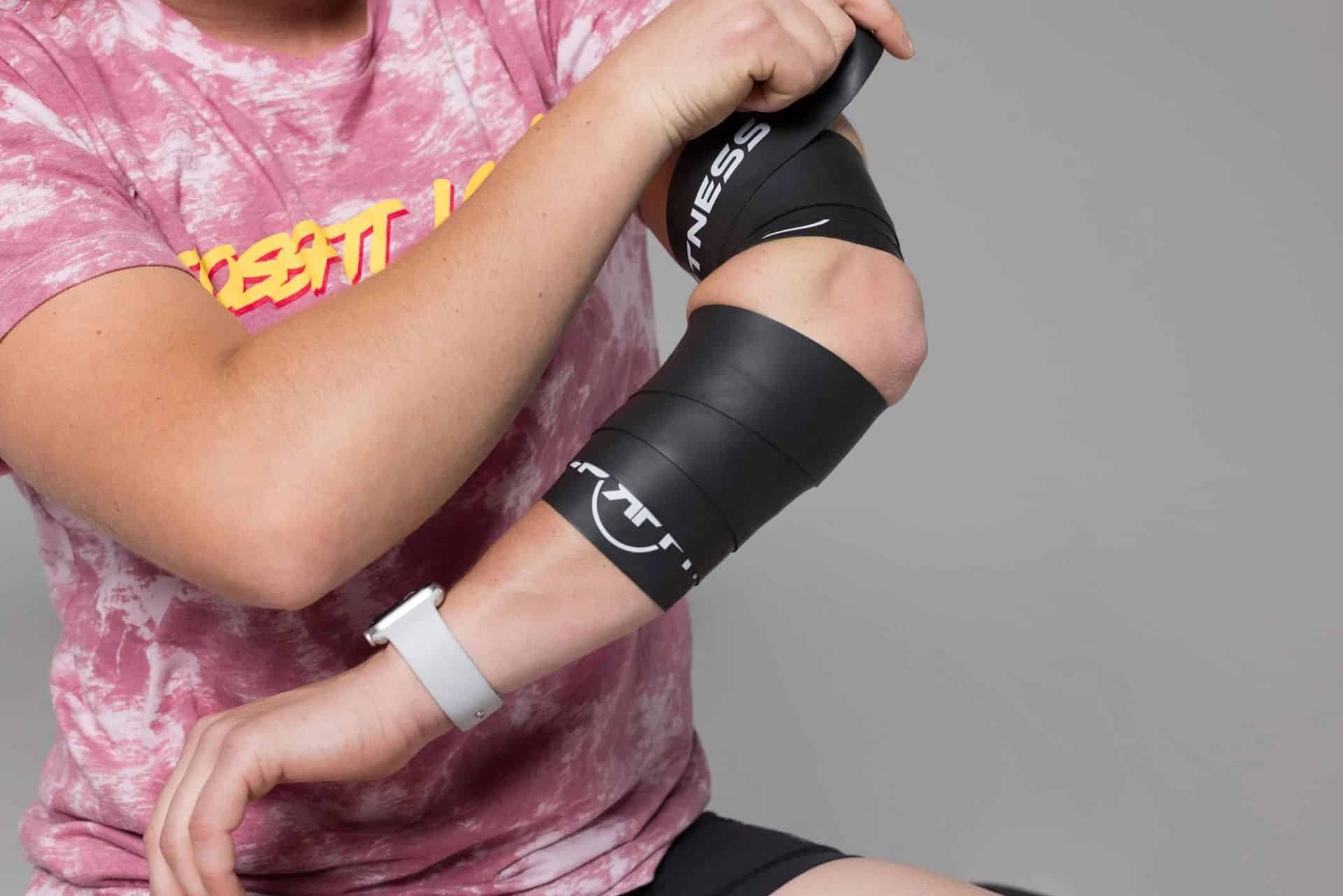 Great Christmas gift ideas for 2022 that won't break your budget:
Rep Fitness Stocking Stuffers 2022 – Part I – Overview
Christmas gifts need not be costly—it is the thought that counts, so they say. But even if your gifts are not expensive yet very practical and valuable, your loved ones will definitely love them and you more! You may think your family and friends who love fitness may have it all in their home gym or garage, but these gift ideas from Rep Fitness will surely put a smile on their faces and prepare them for another year of fit living.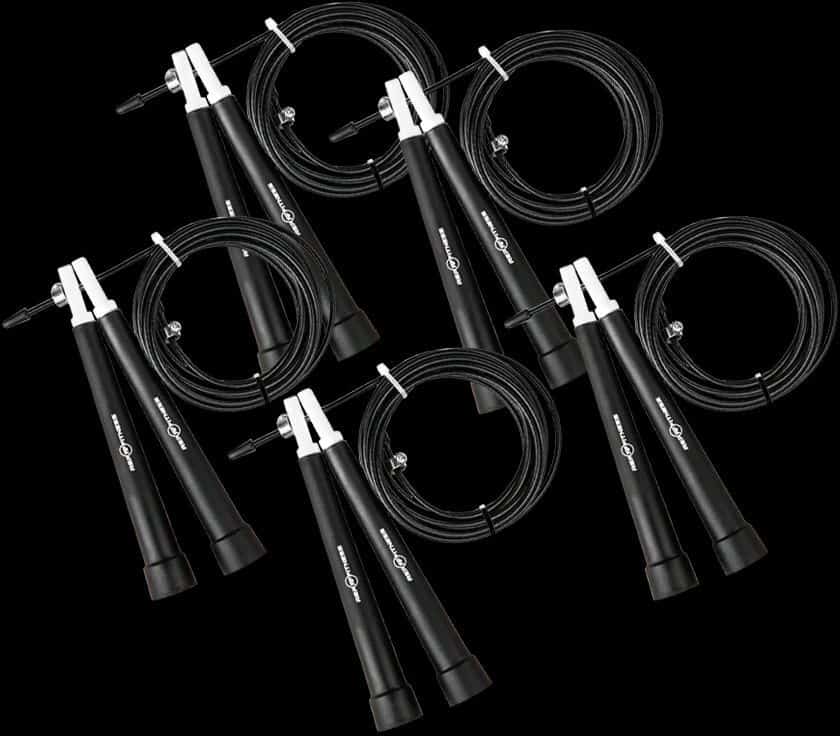 Buying gifts can sometimes be stressful. Save time from thinking about what to give them, and consider these gears from Rep Fitness. From bands to jumping ropes, your stockings will be ready to be stuffed before Christmas.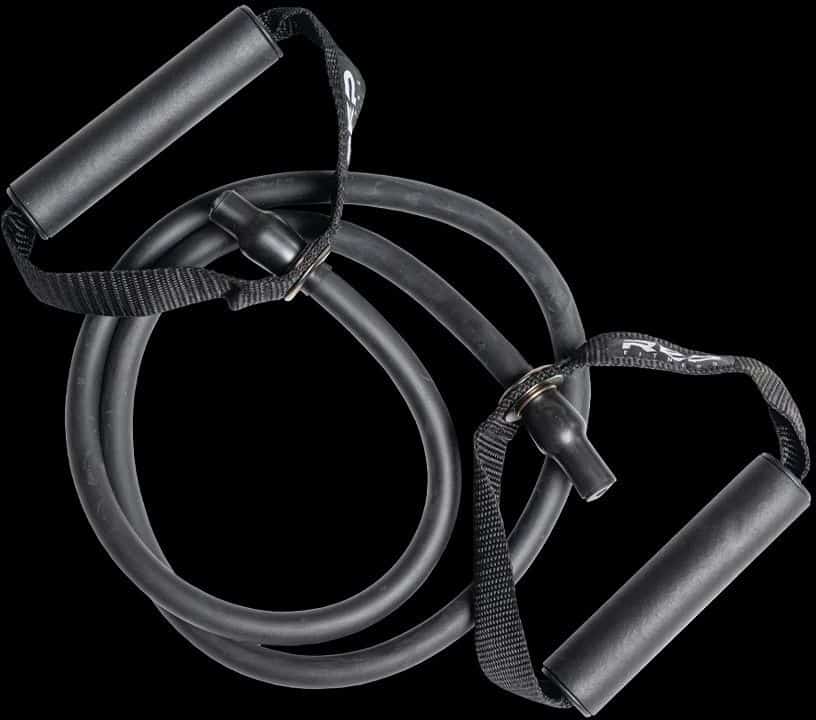 Competition Speed Rope
The Competition Speed Rope offers durability and adjustability and is perfect for double-unders and more advanced jump roping. This rope highlights ball-bearing handle mechanisms that produce a swivel point for fast and smooth movement. It is made from rubber-coated, galvanized steel strands and does not entangle during use or even out of the packaging.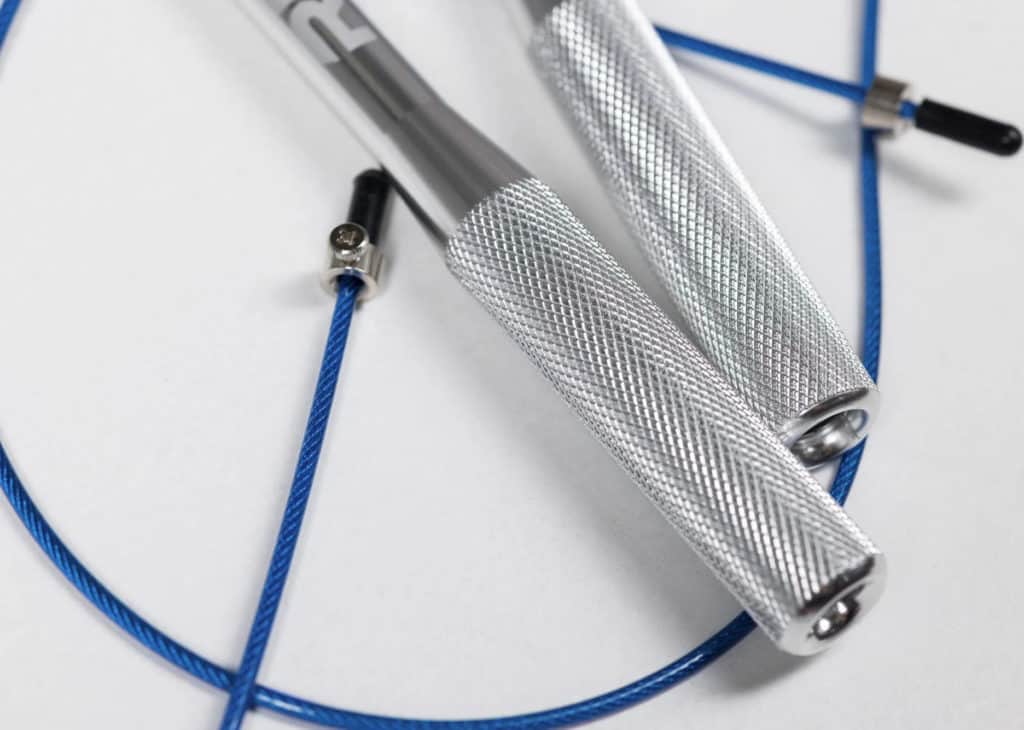 Quick and easy to adjust, the Competition Speed Rope is excellent for cross-training and HIIT-style workouts. It highlights 5.9", soft, knurled handles that are tapered, making them easy to grip and hold onto. The rope is 9.8' long with a REP Fitness logo accent. You can choose silver or black handles depending on your style.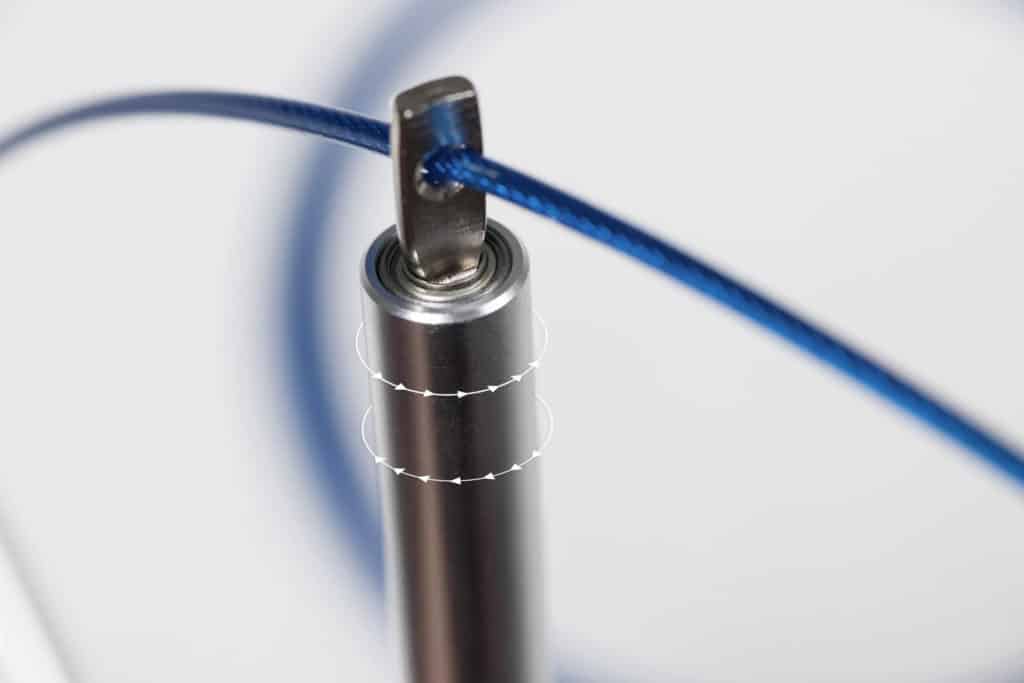 Speed Cable Jump Rope
The Speed Cable Jump Rope is made for standard jump roping that is also durable and adjustable. It is created explicitly for cross-training and HIIT-style workouts and is fast enough for double-unders and crossovers. This rope features 4.5" tapered handles that are easy to grip and a handle mechanism that is a high-quality plastic insert.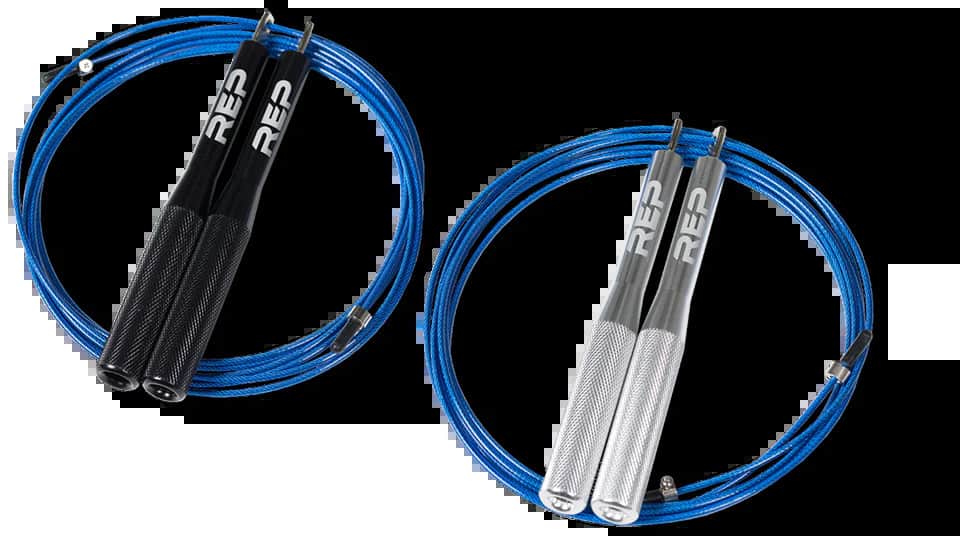 This jump rope is super quick and simple to adjust by just changing the length of the rope with just your hand. It is made from a rubber-coated, galvanized steel strand and comes as a single or in a five- or 10-pack.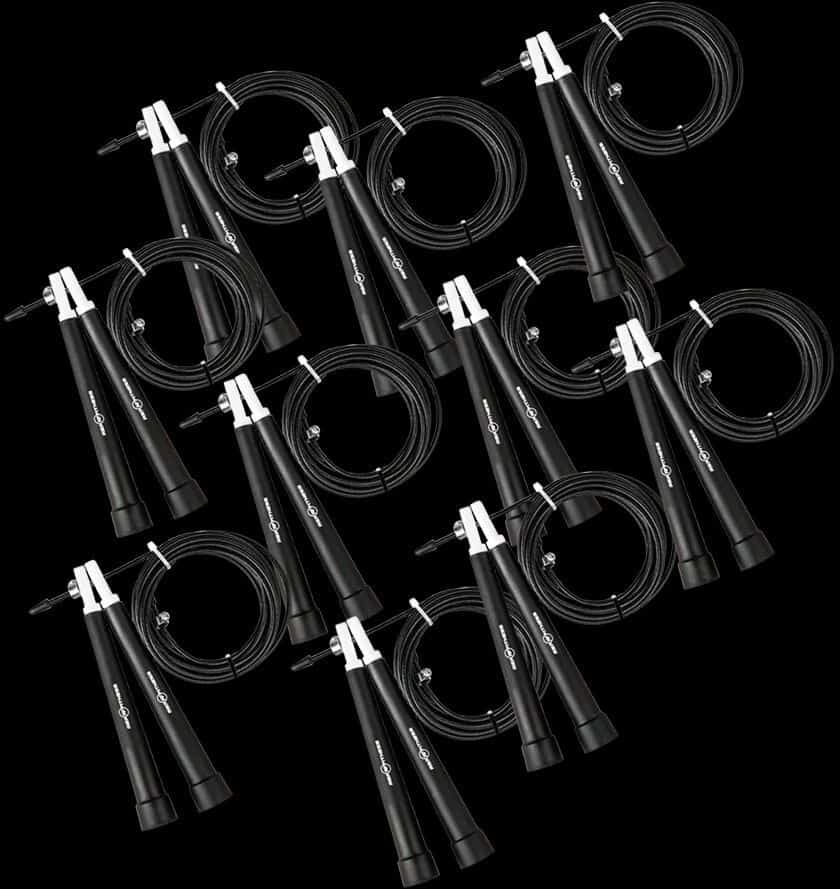 Pull-Up Bands
These Pull-Up Bands are crafted out of layered elastic that is strong and durable, thus providing smooth and consistent tension. They come in seven sizes with varying widths and colors. Bands start with XXX-Light (yellow), with a 0.25" thickness and 5-15lbs resistance, and they top out at X-Heavy (orange), which is 3.25" thick and creates 70-175lbs of resistance.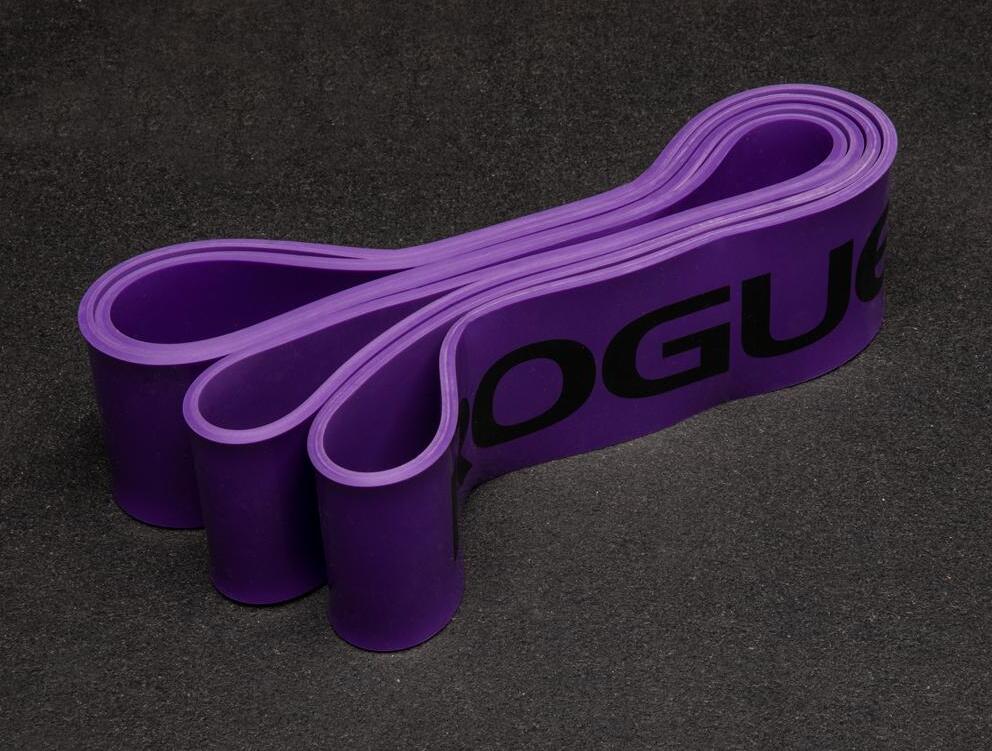 The size diversity is developed for various levels of fitness and purposes, like training for a pull-up or providing an added challenge on compound lifts. Attach the bands to power racks with band pegs, and then loop the bands around your barbell to add resistance while weight training.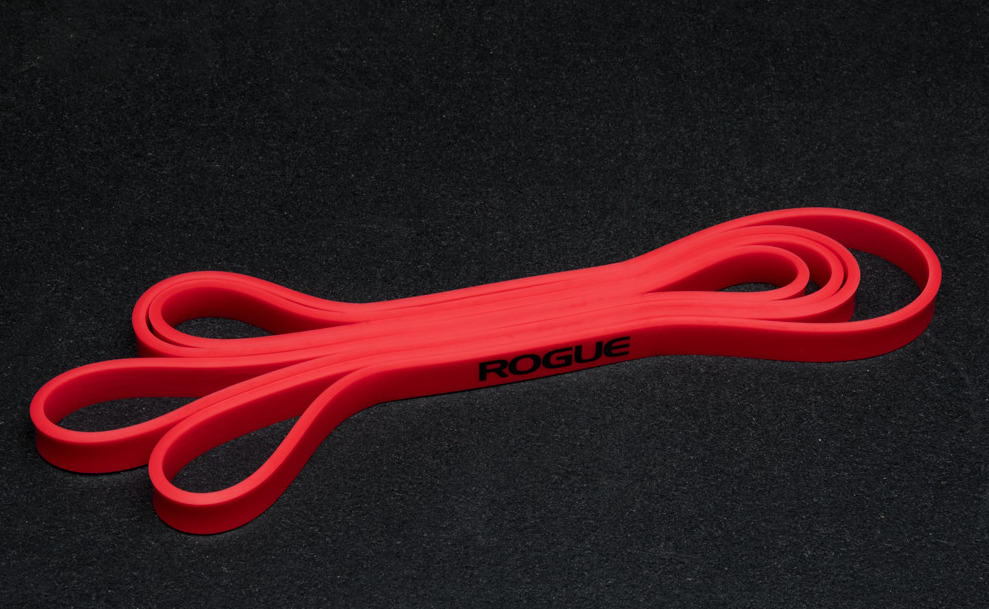 Tube Resistance Bands with Handles
Tube Resistance Bands with Handles can be used for stretching, strength training, physical therapy, rehab, and more. The bands are rugged and heavy-duty enough to endure challenging workouts. They are lightweight and portable, and feature grip handles that are safe and comfortable.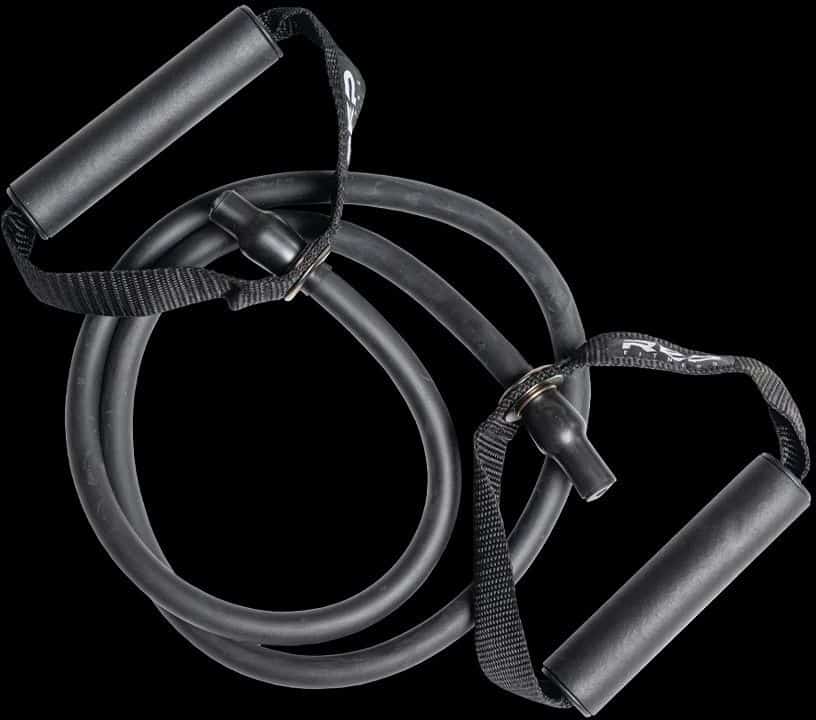 You can easily determine difficulty levels because of the three different color-coded resistance options. The blue band (9mm) is light resistance, the orange band (12mm) is medium, and the black band (13.5mm thick) is the heaviest resistance. The different colors are sold individually or as a complete set.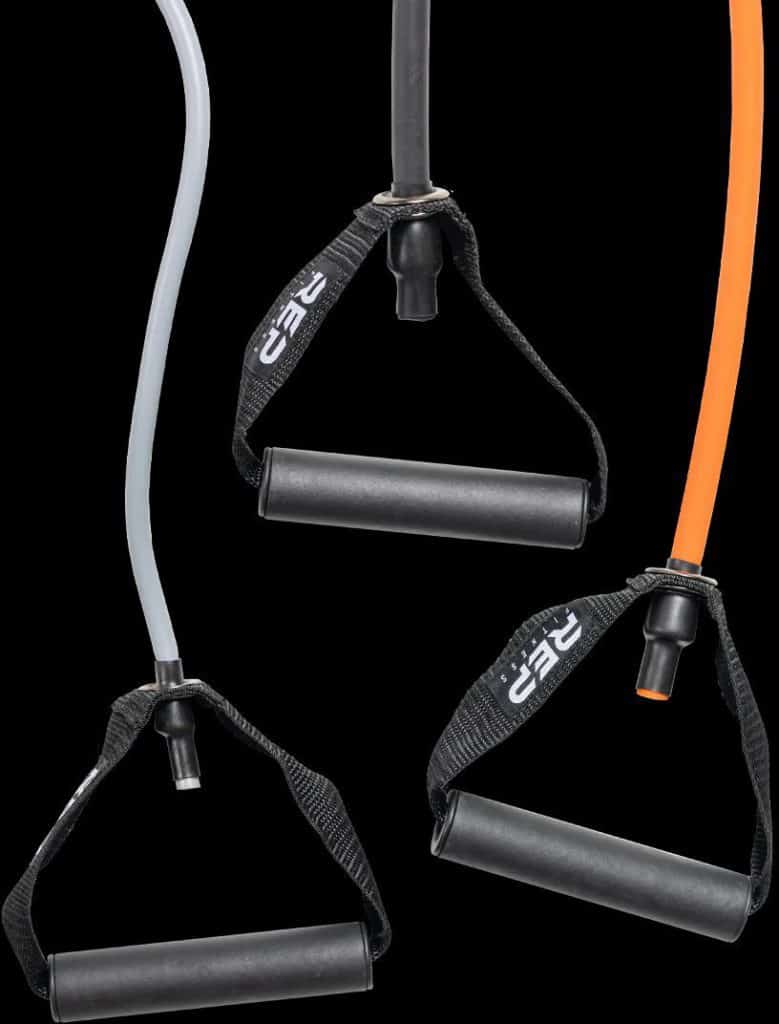 Circle Hip Bands
The Circle Hip Bands are made from high quality, thick, stretchy polyester fabric and are lightweight and portable yet durable. They help warm up, strengthen muscles, add resistance to lifts, and enhance mobility and recovery. These bands are compact, at only 3.2"(W)x12.5"(L), and can be folded to take up barely any space in your home gym.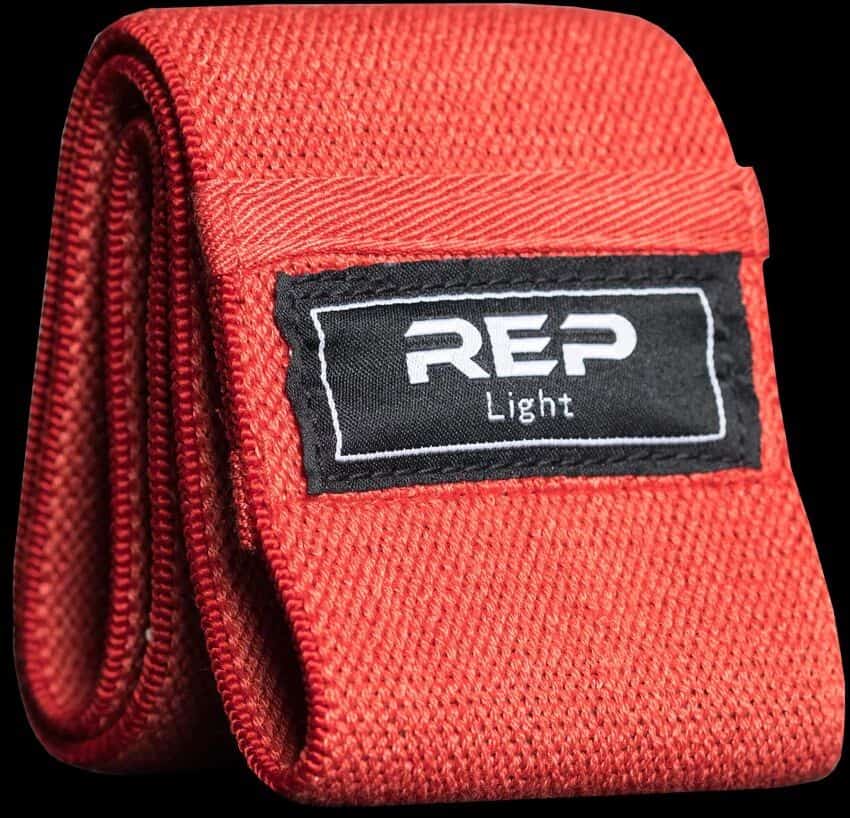 Grip strips are found inside each band to help stop the band from falling and folding during use. The Circle Hip Bands are available in three different resistance options and are color-coded and labeled for easy identification. They can be purchased individually or as a bundle of all three.
Floss Bands
Floss Bands from REP help you enhance your mobility, blood flow, and healing. They can help heal areas that foam rollers and lacrosse balls can't reach. These bands are powerful yet easy to use—just wrap a muscle or joint, execute range-of-motion exercises for up to two minutes, and then remove them. Floss Bands come in two sizes.
The thicker red band (0.06") is perfect for larger muscle groups and joints, while the thinner black band (0.05") is more suitable for smaller muscles and joints. Both bands are 7' long and 2" wide. They are sold as single units or as a pair.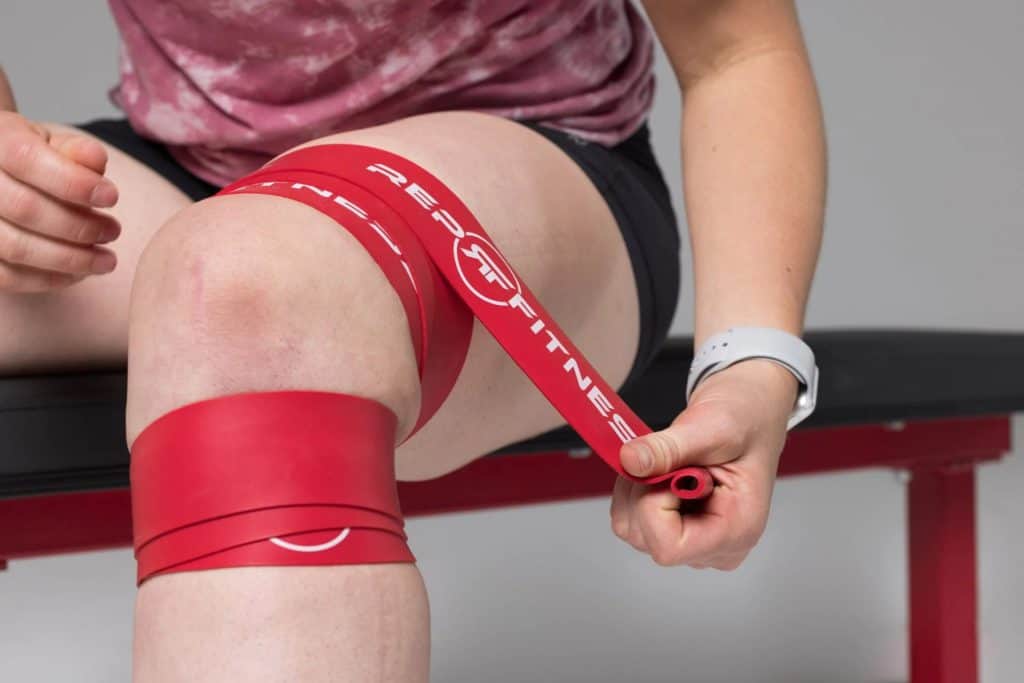 Peanut Roller
The peanut-like shape of the Peanut Roller can reach areas around your hips, spine, hamstrings, quads, and more—areas other foam rollers can't easily reach. You can enhance mobility and relieve muscle soreness before and after a workout with REP's Peanut Roller.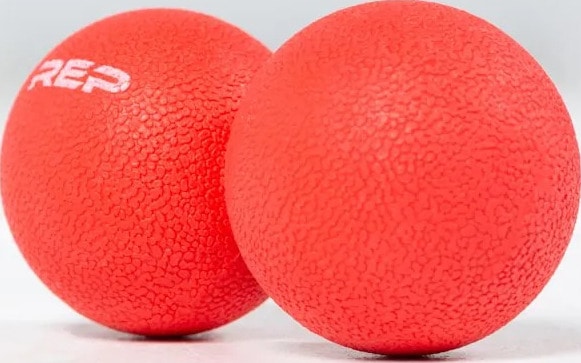 It is made from a durable, lightweight rubber that is extra firm to feel like a deep tissue massage. It is compact at only 5" long and 7.8" in circumference, so you can easily carry it in your gym bag or store it in a small home gym.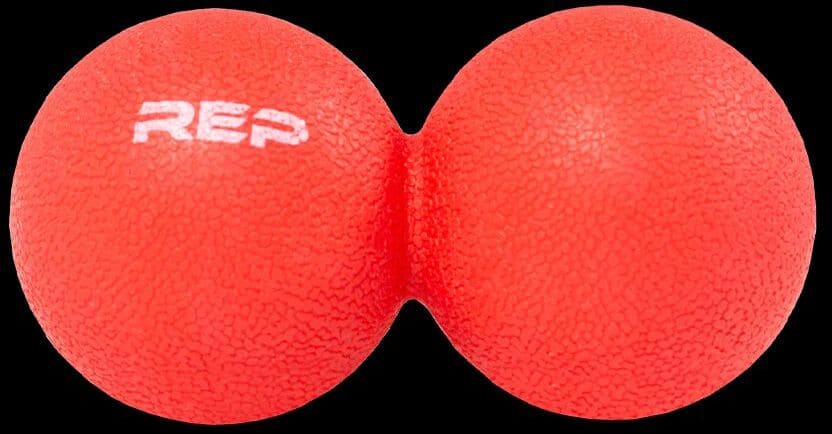 Rep Fitness Stocking Stuffers 2022 – Part I – In Summary
That's our close-up look at Rep Fitness Stocking Stuffers 2022 – Part I.
Get rid of stress from thinking about what to get your loved ones this Christmas, and save time with these stocking stuffer ideas from Rep Fitness. They are priced reasonably, and you can enjoy quality products from this trusted brand. They are also great gifts not only for your family and friends but also for yourself.
Looking for more options? Check out these other great products:
Need more gift ideas? Rogue has stocking stuffers too.
And if you are still looking for more More Rogue Christmas Gift Ideas check out this link.
More products from Gift Ideas for Fitness Enthusiasts.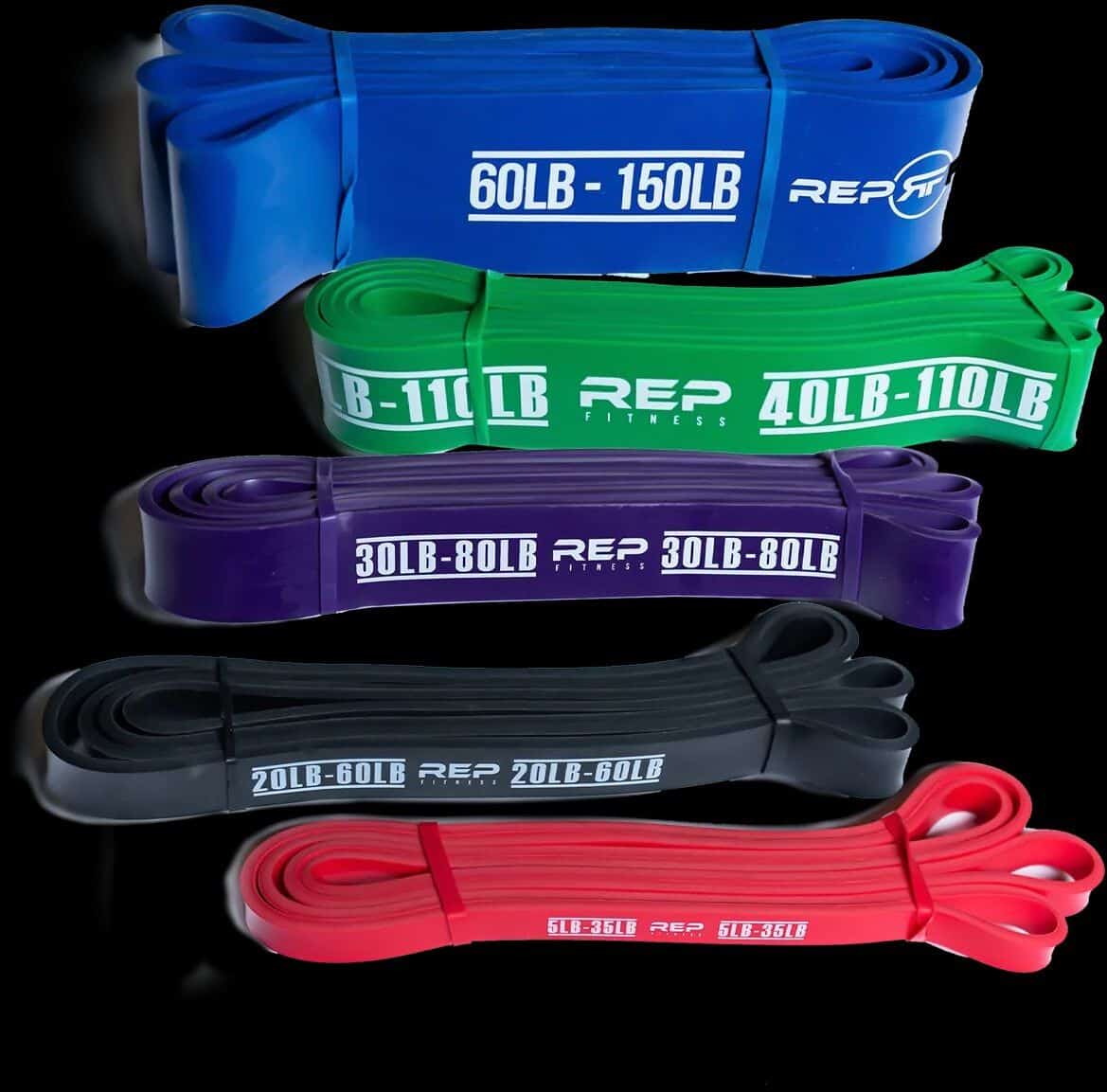 Photo Credits
Product photos on this page are property of Rep Fitness.
This website is not affiliated or associated with CrossFit, Inc. CrossFit is a registered trademark of CrossFit, Inc.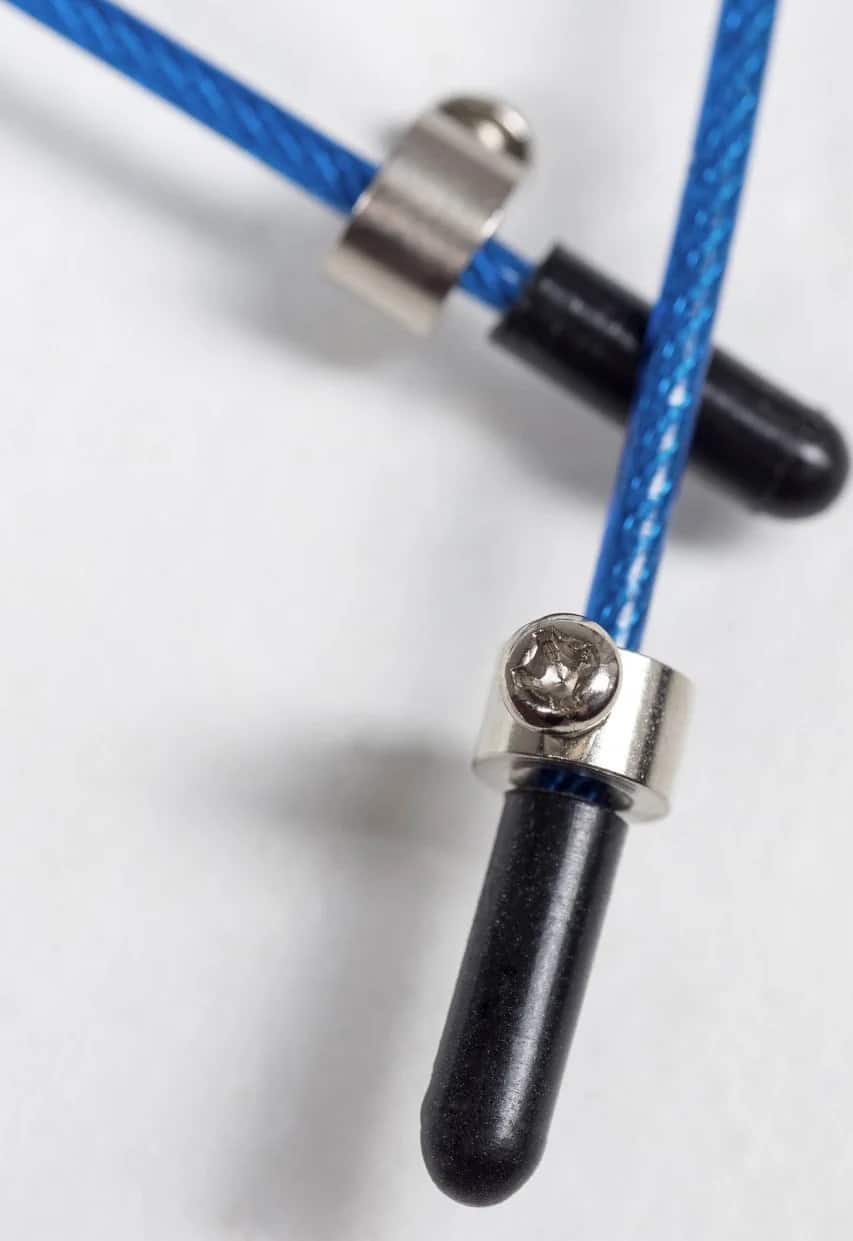 Affiliate Disclaimer
We are an affiliate of Rep Fitness and others that sell this training gear. If you buy clothing or other training gear after clicking the links in this article, we receive a small commission at no extra cost to you. This helps us to bring you in-depth information and content on these great training products.
Tim is the founder of FitAtMidlife.com – an avid gym rat for 30+ years, he's a reviewer of many, many shoes – and founder of the Speed Bag Gathering – the world's only gathering of speed bag punching enthusiasts.  See more gym reviews at Tim's YouTube channel.