Rogue has the red-hot
Echo Bike
. Grab one while they last!
Let's take a look at the Reebok Lifter PR III Weightlifting Shoe.
Just as cross-training calls for crosstraining shoes, weightlifting also needs weightlifting shoes. They provide a reliable surface to help you balance and support heavy weights. The right weightlifting shoes will help improve your performance and reduce the risk of injury. If you're doing heavy, compound lifts routinely, getting a pair of good Olympic weightlifting shoes is recommended.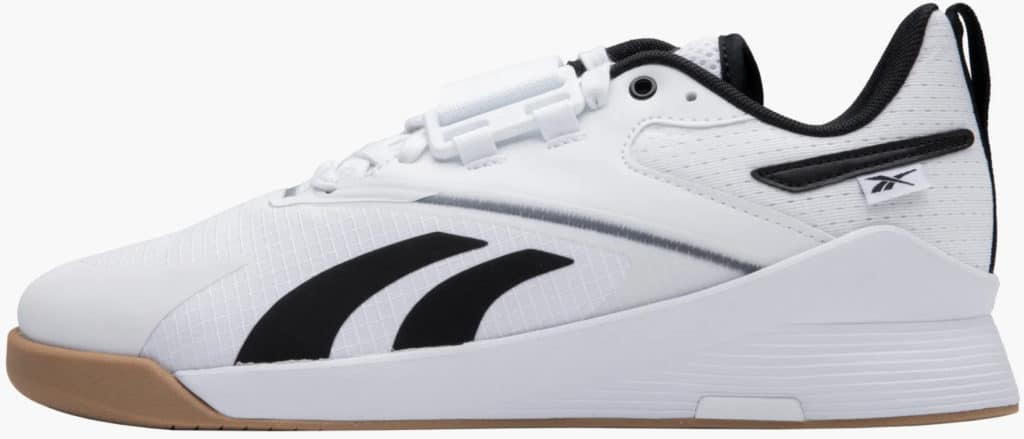 Here's the new shoe – and some alternate options for you to consider:
Reebok Lifter PR III Weightlifting Shoe – Overview
Every part of Reebok's Lifter PR was designed with personal records in mind, hence the name. The series is known for its U-FORM + Thermo TPU midfoot wrap that produces the reliable, custom-fit security you need while lifting. With it, you don't have to be in distress as it is more comfortable than other weightlifting shoes on the market.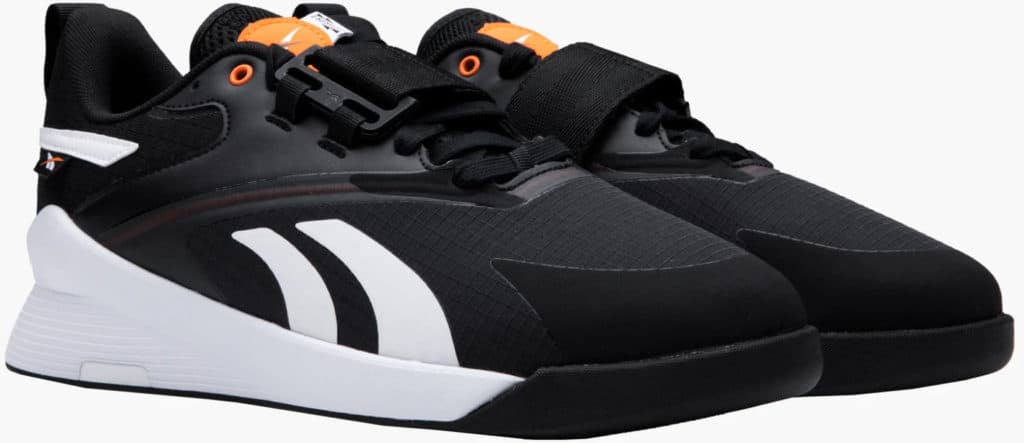 It is perfect for athletes who like to improve their weightlifting form while completing squats, cleans and jerks, deadlifts, and snatches. The series is now on its third iteration with some improvements. The Reebok Lifter PR III symbolizes the pinnacle of stability, durability, and comfort.

Reebok Lifter PR III
Like its predecessors, the Reebok Lifter PR III is also made to aim for personal records. It is the latest edition in the series and is battle-tested with an 18mm heel-to-toe drop, revamped for a dependable foundation and explosiveness on the platform. The shoe has a midfoot strap for an additional secure lockdown fit and a light textile upper for superior airflow.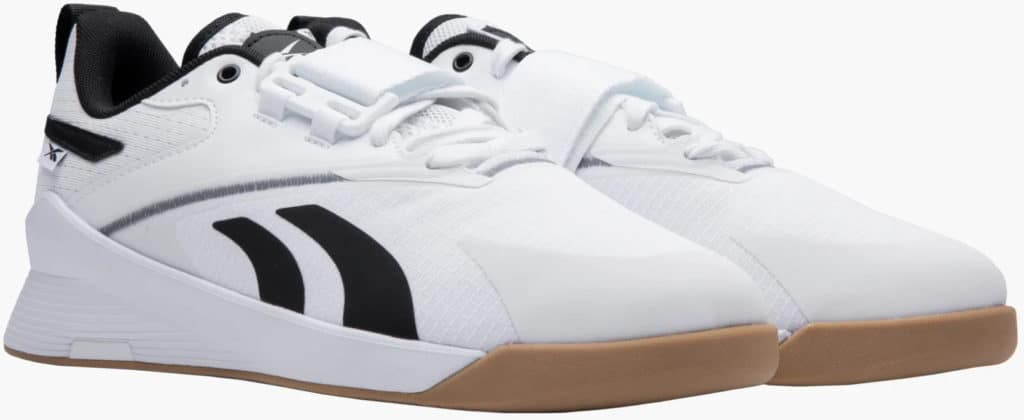 The EVA foam midsole provides lightweight cushioning from warm-up to cool-down. It has a breathable textile upper and an all-surface rubber outsole that adds reliable traction. This weightlifting shoe comes in different sizes for men.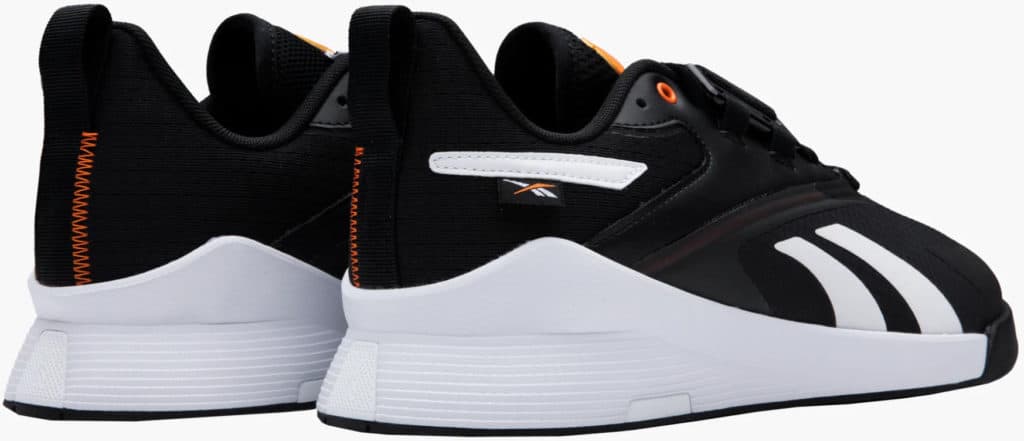 Premium Option: Reebok Legacy Lifter II – Men's
The Reebok Legacy Lifter II is an exclusive weightlifting shoe with a bold new design. This shoe has a textile upper for consistent, comfortable airflow and breathability. It has lockdown straps for a secure wrap-around fit and a raised heel for maximum stability on the platform.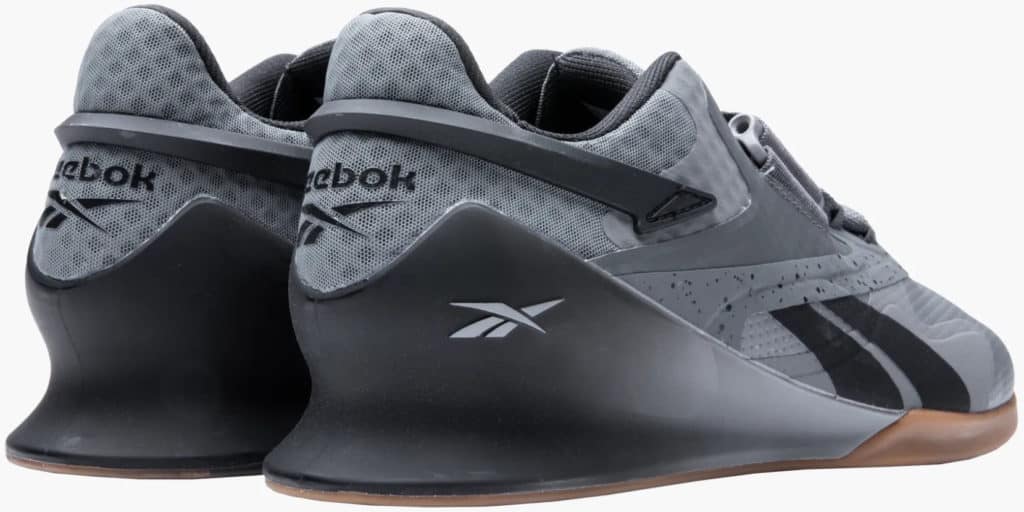 The Legacy Lifter II has a collar that features 100% ETC anti-microbial lining to decrease heat and abrasions and a full foam lining with an Achilles pad for added comfort. The grip rubber on the outsole has proven protection and traction.

Competitor: Nike Savaleos 4
The Savaleos 4 from Nike is developed for max stability on the heaviest lifts. It has a hook-and-loop strap that locks down the midfoot and an elevated heel for exceptional balance. The rigid midsole construction provides outstanding power transfer from the ground, which is crucial for explosiveness.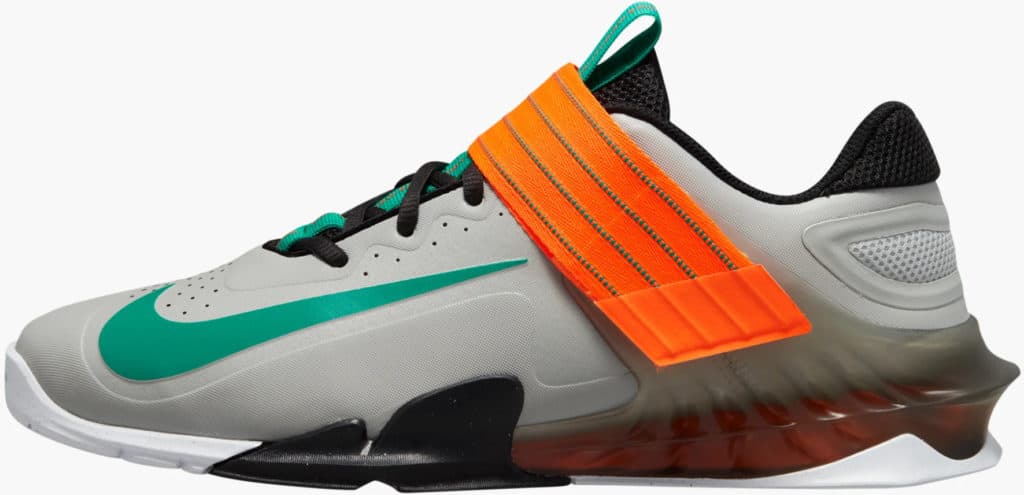 The flat, wide sole makes a solid base under pressure, and to add breathability and impact absorption, the Savaleos includes a padded mesh inset at the heel. This shoe has a 15mm heel-to-toe drop, a padded tongue, and a collar with "Nike Weightlifting" branding.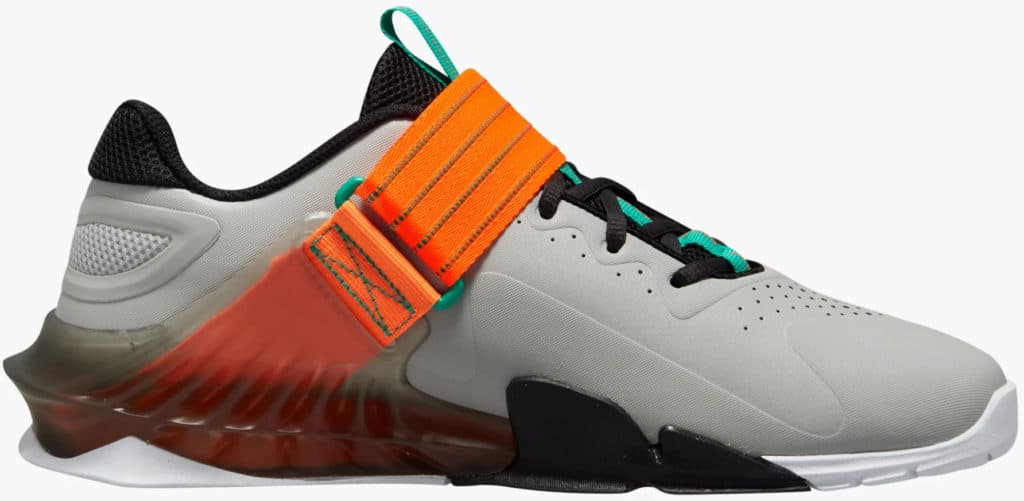 Premium Competitor: Nike Romaleos 4
The Nike Romaleos 4 is a more advanced Olympic weightlifting shoe improved for efficient power transfer, utter stability, and a lockdown fit. This revamped design highlights a supportive midsole and a wide, flat outsole, with adjustable straps over the laces at the midfoot to secure the foot during high-intensity workouts.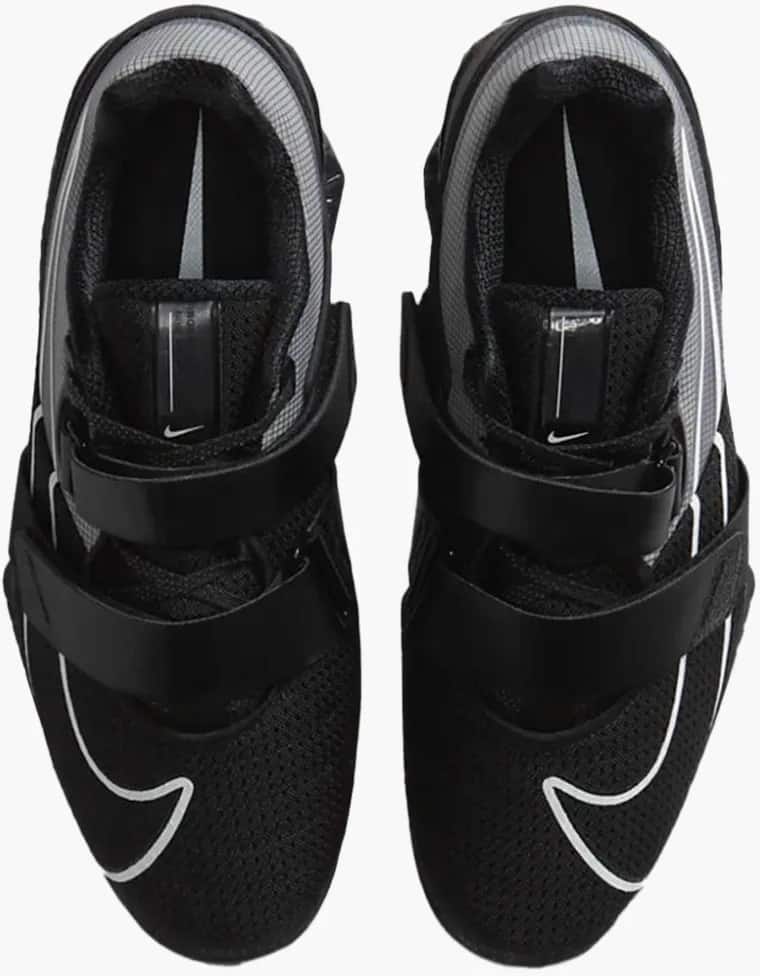 The significant heel-to-toe drop lessens the ankle flexion needed at the bottom of a lift and, merged with the rigid midsole—allows greater explosiveness off the ground. It has a 20mm heel height, and the wide heel of the Romaleos 4 also creates a more durable foundation for heavy lifts.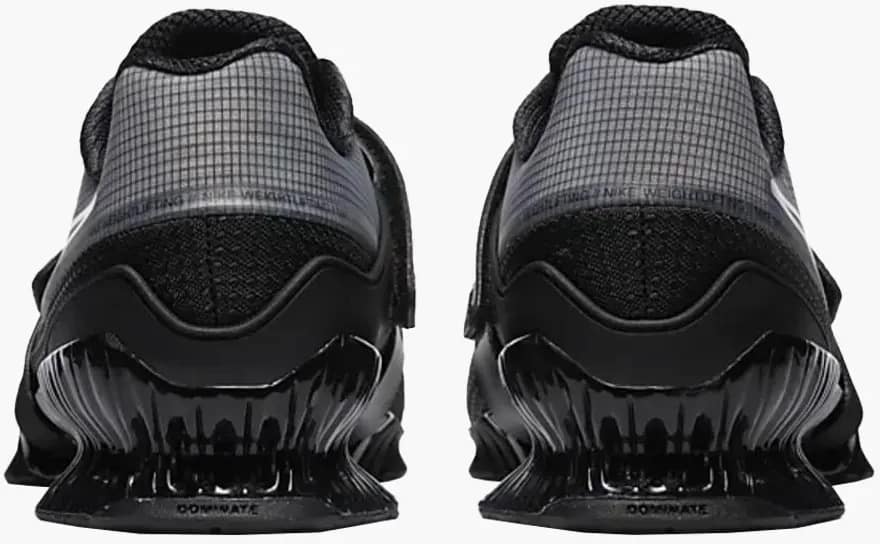 Premium Competitor: Adidas Adipower III Weightlifting Shoes
Developed for athletes at the London Olympic Games, the Adidas Adipower III Weightlifting Shoe is the most specialized weightlifting shoe Adidas has ever produced. The shoe has a solid ripstop upper with unique breathability and a high-density TPU midsole for lockdown stability. It has a 22mm heel height specially designed for the Olympic snatch and clean & jerk.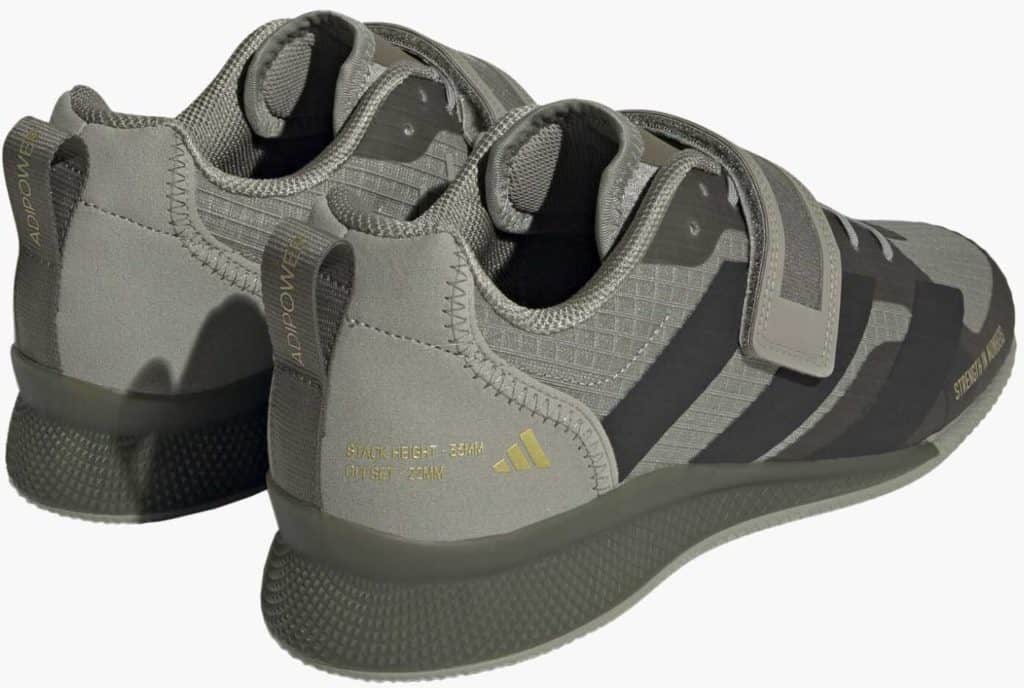 The Adidas Adipower III has an interior reinforcement in the forefoot for lateral support on each step and a hook-and-loop strap and lacing closure to provide a firm, custom fit. The precision-built, load-bearing design of the AdiPower III is tailored to provide a strong foundation for any workout.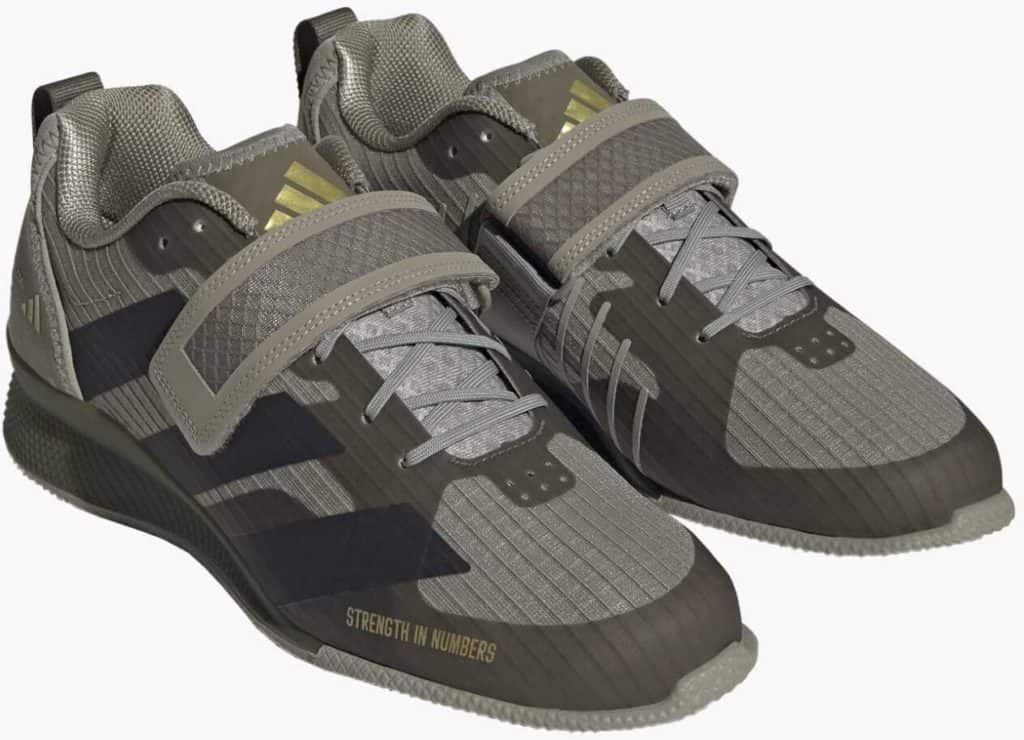 New Kid on the Block: TYR-1 L-1 Weightlifting Shoe
The L-1 Lifter has been made by TYR, a top name in specialized athletic apparel, for almost 40 years. This shoe features a wide flat sole for optimal stability through the most grueling regimens. It also has a patent-pending anatomical toe box and adjustable double straps.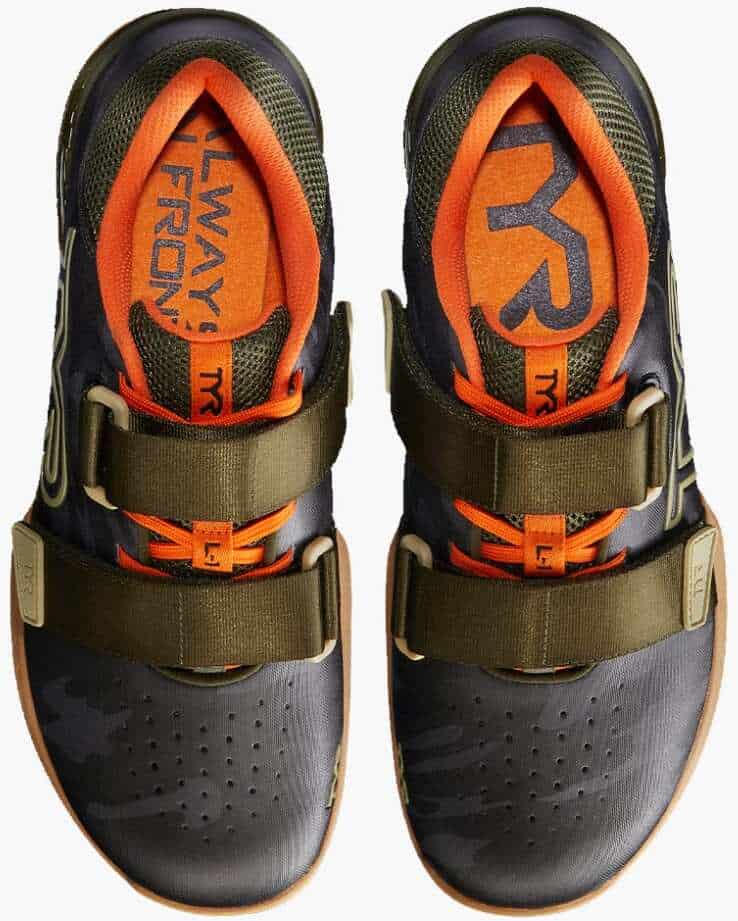 The remarkable, extra wide toe box also encourages a more practical, non-constrained fit for relaxing yet powerful lifting. It has a 21mm heel-to-toe drop that helps improve the squat depth and allows for a more upright torso during lifts.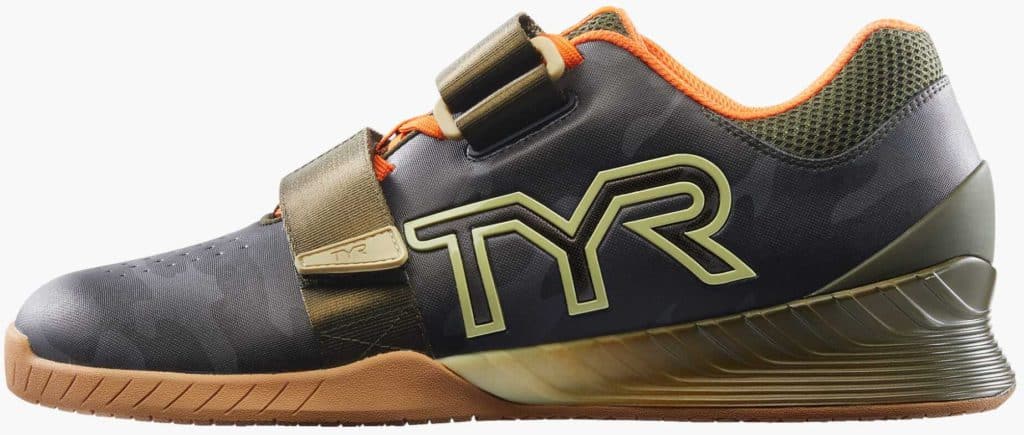 Why Do You Need Olympic Weightlifting Shoes?
Three researchers at the University of Northern Colorado performed a study and observed the contrasts when fit, college-aged males executed repetitions of squats at 60% of their highest ability. The participants randomly alternated between running shoes and an unknown brand of weightlift shoes, and the researchers observed the range of motion (ROM), trunk displacement, and ankle flexibility. The weightlifting shoes made a difference with ankle flexion, as expected, because of the lifted position of the heel in weightlifting shoes.
Their thighs and hips stayed vertical, and there was less bending forward. The weightlifting shoes also promoted better form and performance because the knees moved over the toes more easily. They also produced less displacement in the torso region, and the athletes showed much less forward lean during the training and were able to shift the energy upward. The participants in the study stated they felt it was easier to execute squats in the weightlifting shoes than in the running shoes.
If you regularly lift and want to get better at it, weightlifting shoes are necessary. Aside from learning proper techniques and movements for your lifts, weightlifting shoes are needed to enhance your performance. Their lifted heel helps increase the ankle's range of motion and achieve greater depth when squatting. They also help you move through the full range of motion for powerful lifts like squat cleans and snatches. Lifting shoes can also help you raise more weight because of their solid and stable surface, allowing you to achieve more power in your lifts.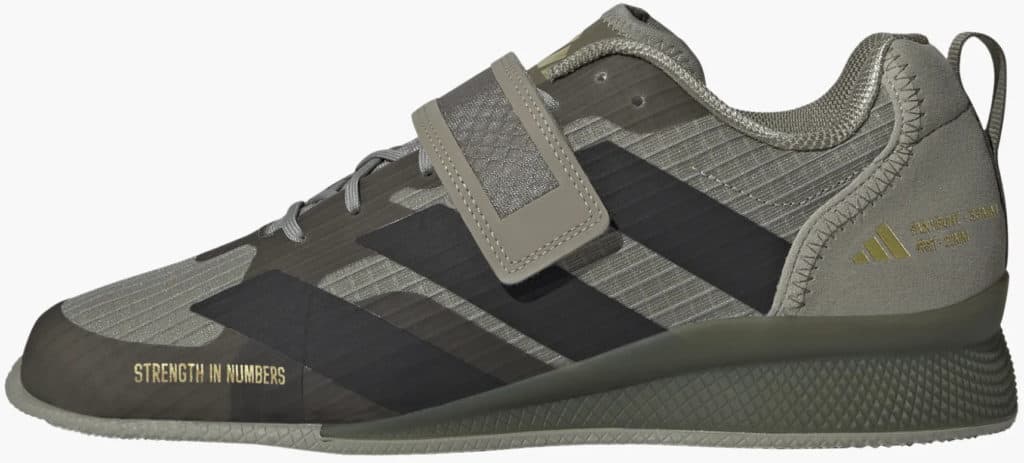 Wearing weightlifting shoes during lifting help reduce stress on the lower back, produce greater knee movement, produce a more upright trunk, and improve foot segment angle. Compared to running shoes, weightlifting shoes improve nearly all aspects of the squat. They also have greater knee external rotation, and a raised heel helps decrease forward trunk lean at the bottom of the squat. A weightlifting or flat-soled shoe surpasses a running shoe when it comes to weightlifting in every imaginable way.
Squatting and weightlifting are unsafe with running shoes while also reducing your overall performance. This is based on two studies using a foam pad and an uneven platform, similar to running shoes. The first study showed that squatting on a foam pad led to a reduction of force production of 7-10%. The second study showed that squatting on an uneven platform was dangerous to the kinetics and method of the squat itself.
Here are some of the features of weightlifting shoes that make them essential for lifting heavy weights. The upper has an additional layer of leather or TPU around the heel and includes straps for greater fit and support. The midsole comprises mainly a TPU or a multi-density EVA, making it hard and non-compressible. The outsole is highly abrasion-resistant, and the sole is usually widened than most shoes. The heel is elevated and typically ranges from half an inch to an inch.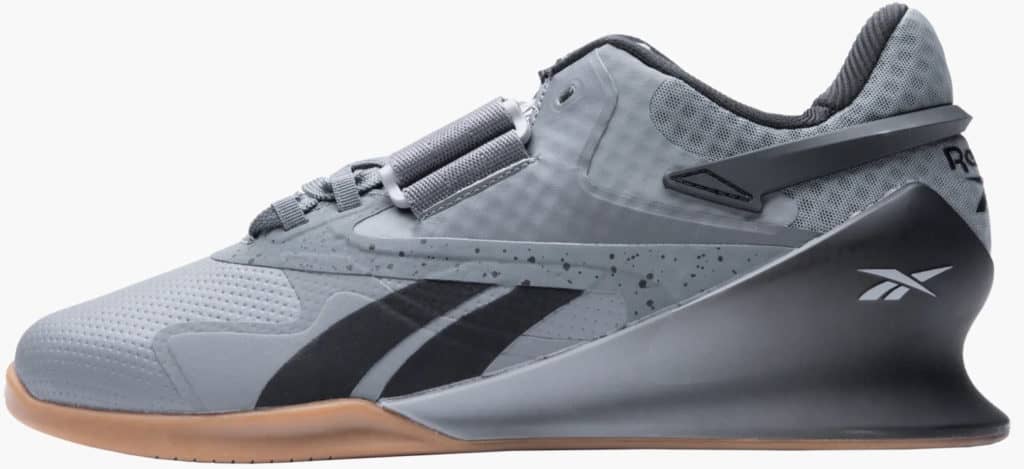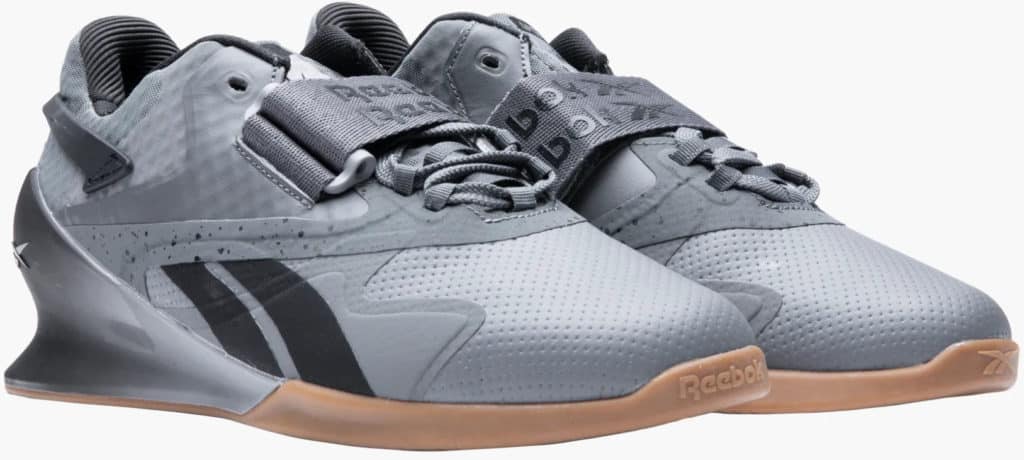 Reebok Lifter PR III Weightlifting Shoe – In Summary
That's our close-up look at the Reebok Lifter PR III Weightlifting Shoe.
The Reebok Lifter PR III exemplifies the height of durability, stability, and comfort. This latest edition of the Lifter PR series is battle-tested and is made to aim for personal records. Each Lifter PR III comes with a midfoot strap for an additional snug lockdown fit and a light textile upper for better airflow. It is available for men in different sizes and two different colorways.
Looking for more options? Check out these other great products:
The Adidas Adipower III Weightlifting Shoes are unique – they've got the heel raise, but they aren't as stiff as other Oly lifters -in fact, they are SUPER flexible. (Some lifters like that).
The Nike Savaleos Weightlifting Shoe is a more affordable option than Nike's Romaleos 4 Oly lifter – It's significantly cheaper, but delivers 90% of what you need in an Oly lifter.
More Oly lifters.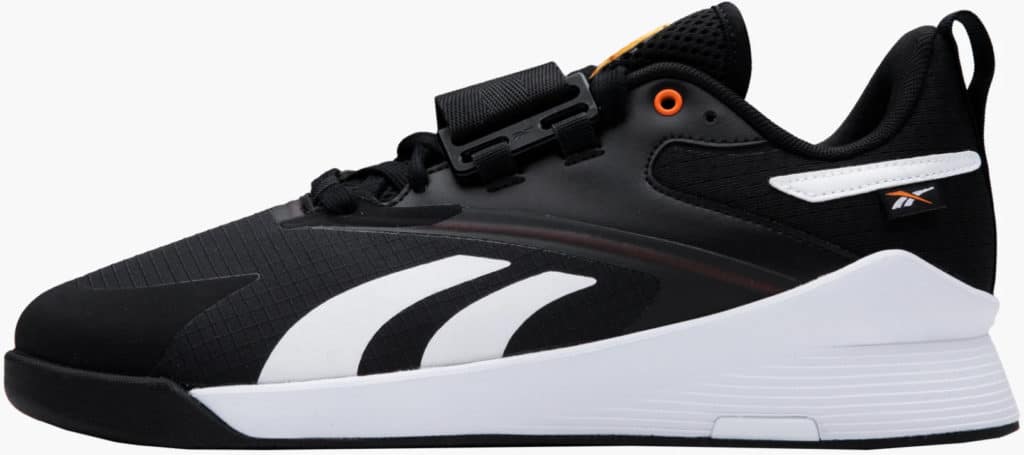 Photo Credits
Product photos on this page are property of Reebok.
This website is not affiliated or associated with CrossFit, Inc. CrossFit is a registered trademark of CrossFit, Inc.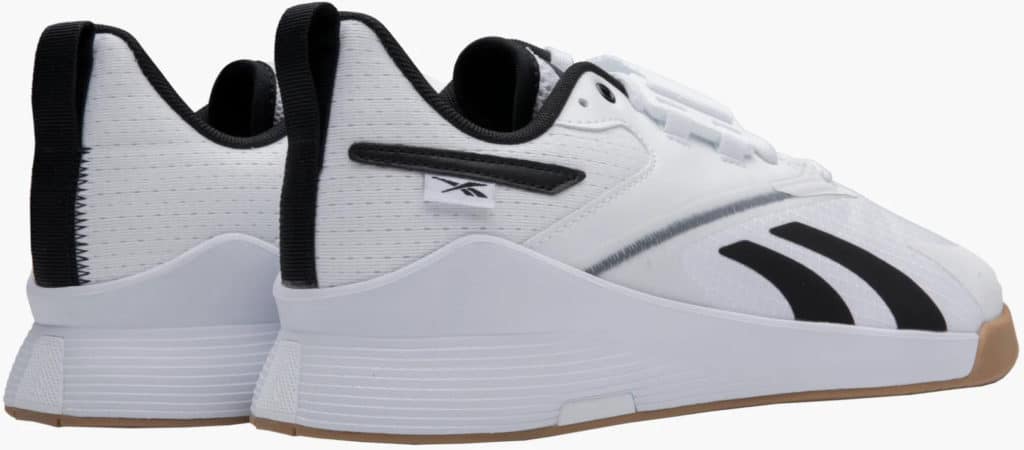 Affiliate Disclaimer
We are an affiliate of Rogue Fitness and others that sell this training gear. If you buy clothing or other training gear after clicking the links in this article, we receive a small commission at no extra cost to you. This helps us to bring you in-depth information and content on these great training products.