The latest Nike Free Metcon shoe has been a smash hit – it's very comfortable and it performs well in the gym (or the CrossFit box). Here's the newest Nike Free Metcon 5 – in a drop-dead gorgeous "Volt" color.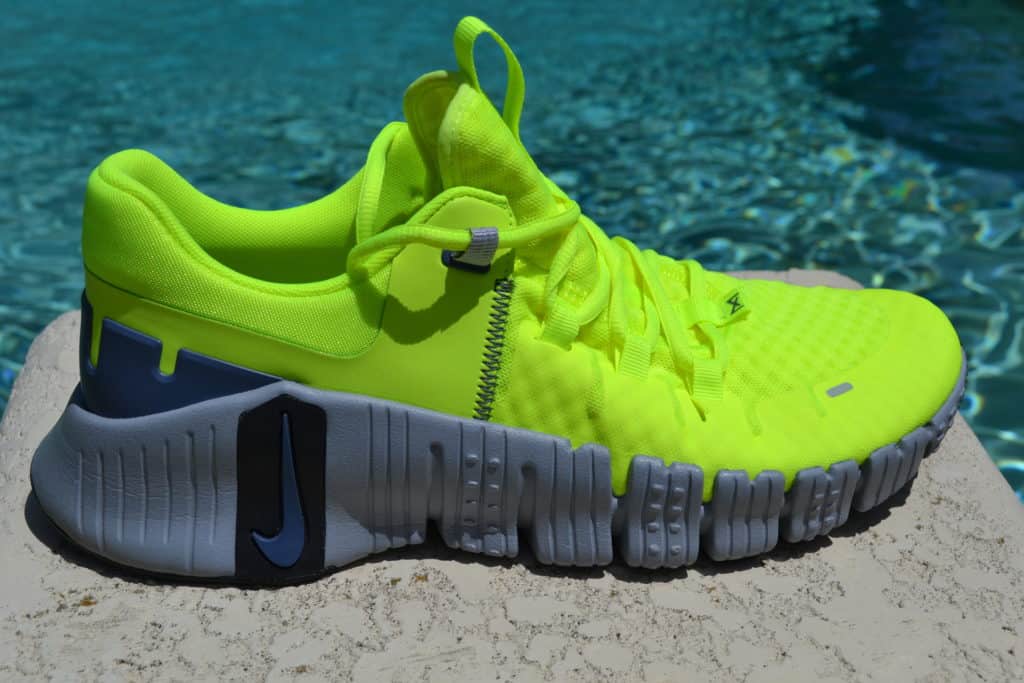 Cross-training requires your shoes to do different sports, aerobic movements, and resistance training and should provide you with endurance, strength, flexibility, and balance to do them. The good news is there's a shoe that can do that and give the support you need as you train. The Nike Free Metcon 5 can meet you in the depths, help you dig deep to find that final ounce of force, and come out of the other side on a high.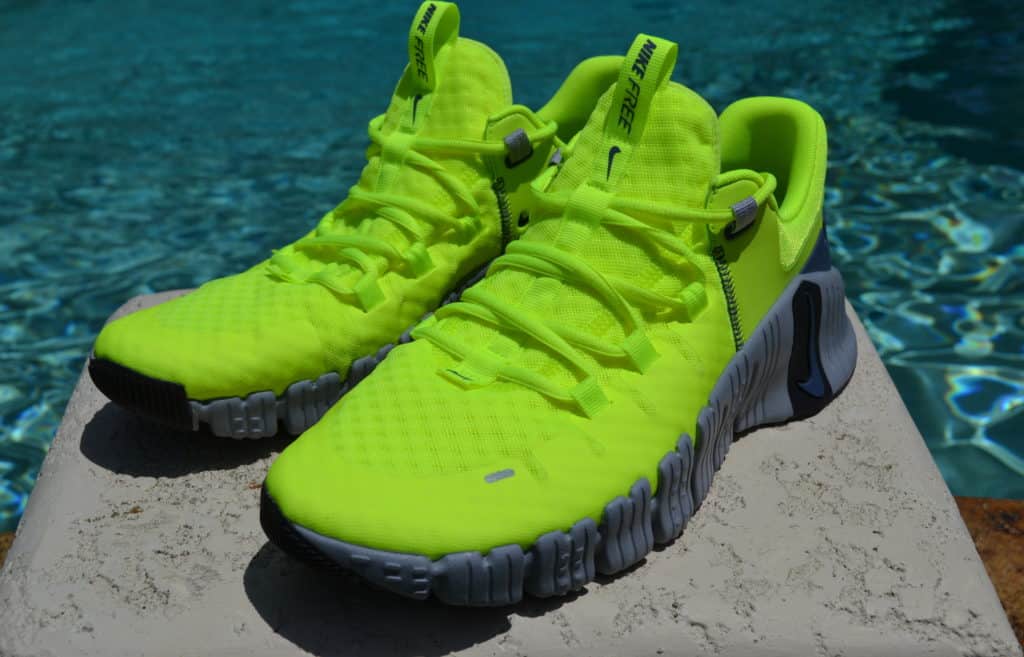 Get it now – from Road Runner Sports:
Nike Free Metcon 5 Review – Overview
The Nike Free, with the Nike Free technology, is created to deliver a natural range of motion, allowing you to run as you should. It is shaped to the foot's anatomy and fits like a second skin. The Nike Metcon is a versatile shoe that provides stability during lifting and enough responsive foam to cushion high-impact movements. The features of these two shoes are in the Nike Free Metcon series. Now on its fifth iteration, Nike Free Metcon 5 matches style with substance and forefoot flexibility with backend stability, making it perfect for flying through a cardio day or enhancing your agility.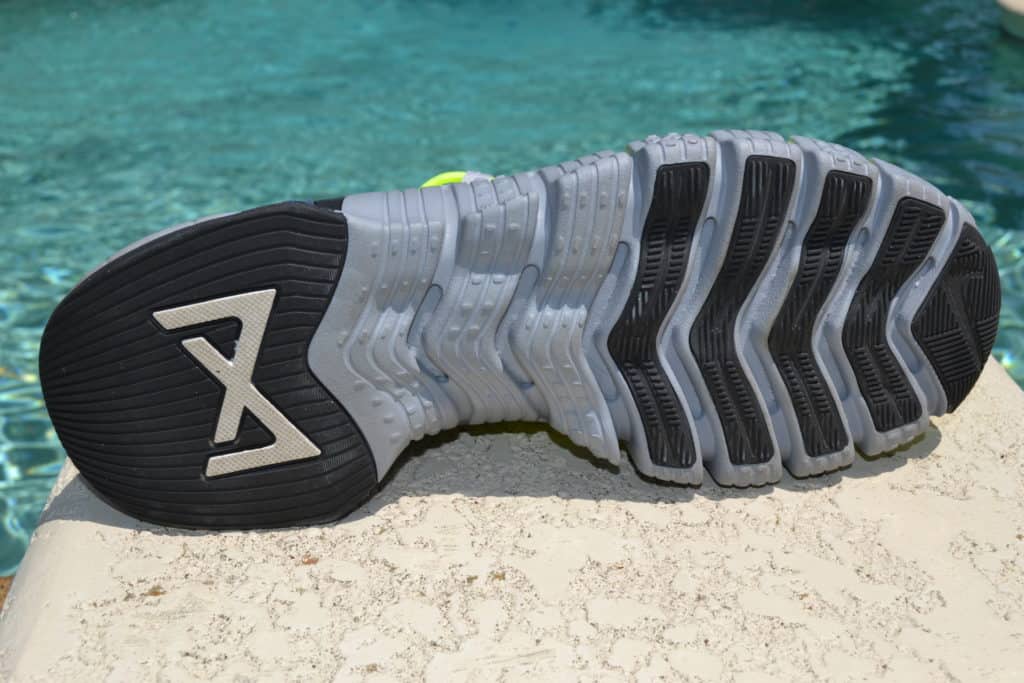 It has a breathable, lightweight upper that is updated to provide comfort and give a sock-like feel with a 7/8-length inner sleeve for easy entry. The plush foam around the collar offers comfort and support around the ankle. The shoe has a wide heel that forms a reliable base for lifting. A softer foam core cushions your foot, while a firmer outer layer is durable and stable. The wide internal webbing distributes pressure around your midfoot for a comfortable yet secure feel during sudden stops and quick cuts.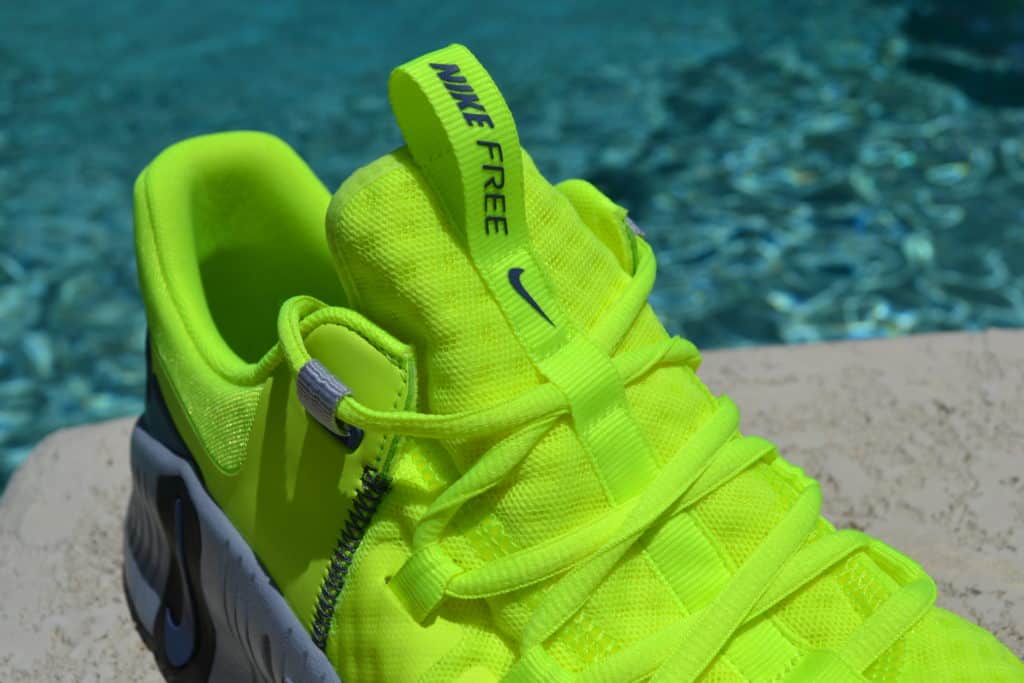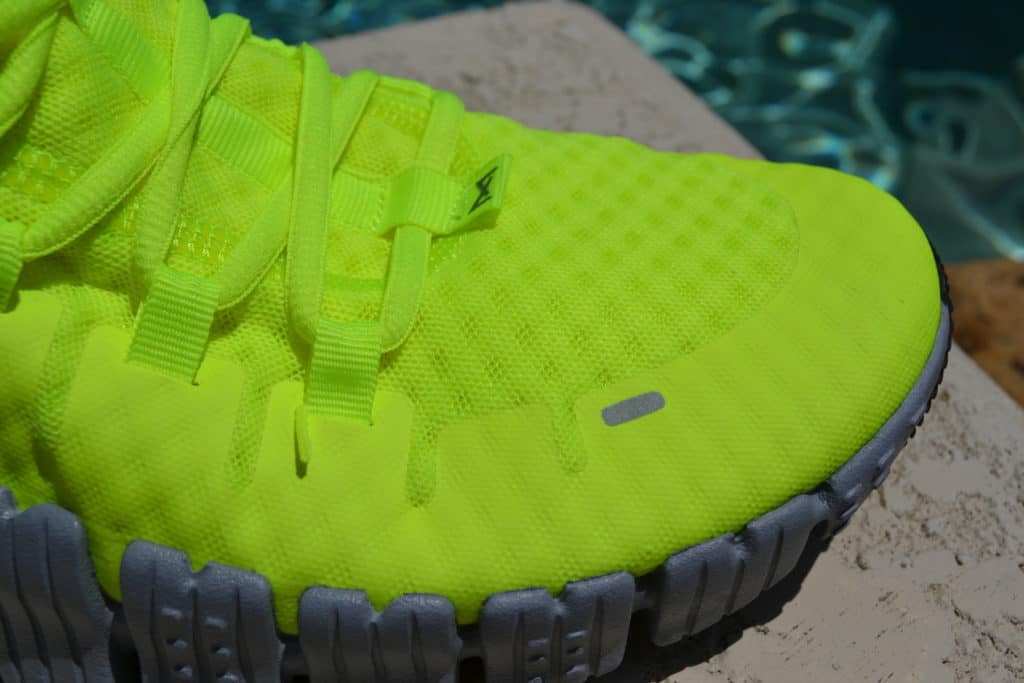 The Nike Free technology in the forefoot produces flexibility for agility moves like burpees, planks, and sprints. The rubber tread in high-wear areas provides durable traction, while the molded heel clip adds more support. At the same time, the stretch around the collar enables your foot to move normally as you burst, cut, and brake.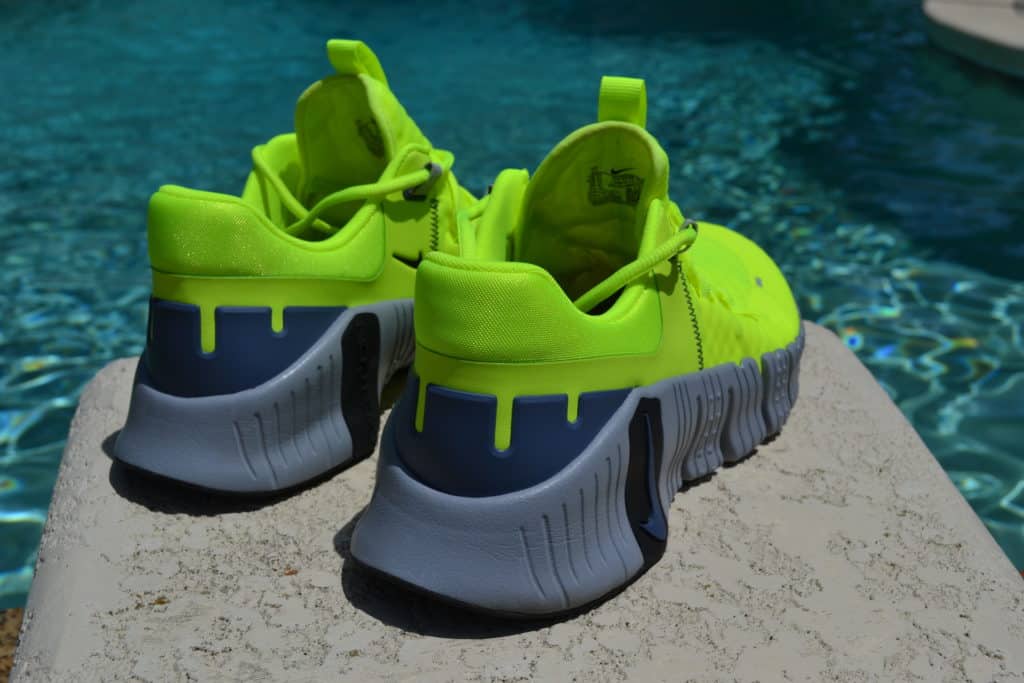 I can't fault these shoes as they work great in the gym. But aren't you a little unnerved that you can see daylight at the midfoot?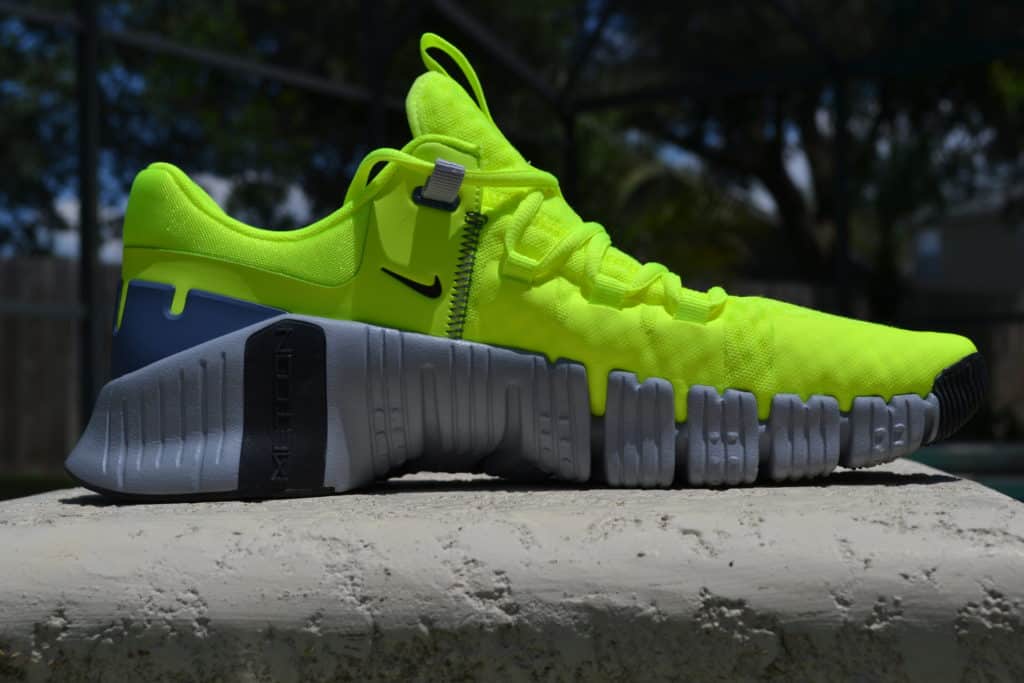 Nike Free Metcon 5 Review – How does it work?
Overall, these are great for functional fitness (CrossFit-style) workouts.
They are steady enough to barbell squat, deadlift, and Oly lift – for amounts of weight typical in a CrossFit workout.
Being a Free shoe – they are more comfortable than the Nike Metcon 8 – and that means from both the upper and the cushion/underfoot feel.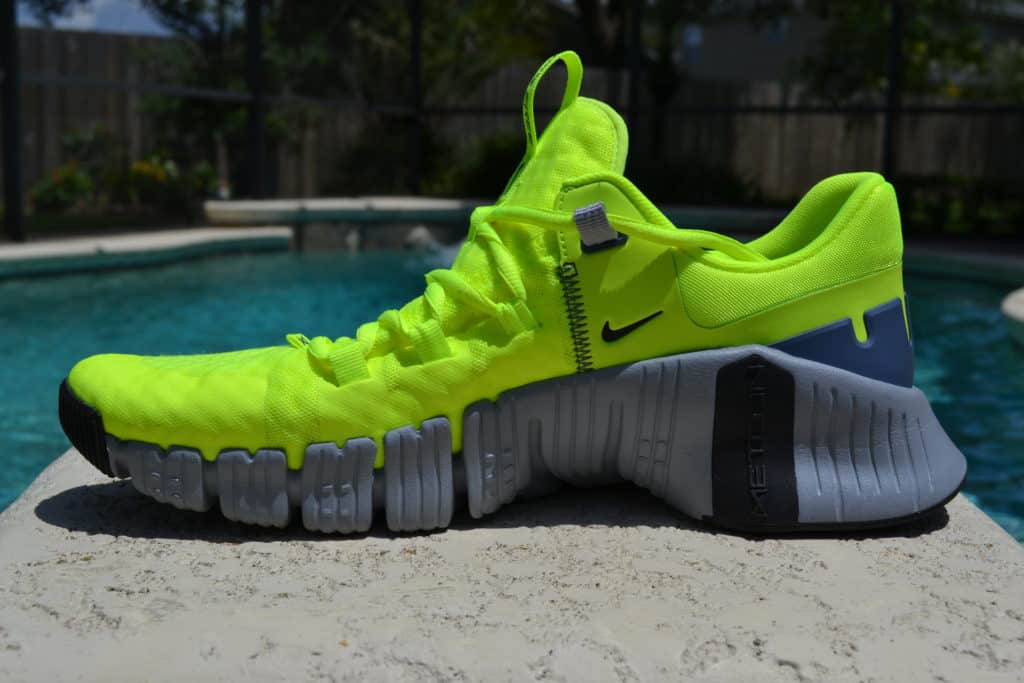 These work great for sled pushes and things like that on turf – which I've now done quite a bit of.
Can you run in these? Yes – you can. But it's definitely not an ideal running shoe. I personally would not run a 5K in these. Would I sprint on turf, asphalt, or outdoors? Sure – a short distance is no problem.
Nike Free Metcon 5 Sizing
My regular running shoe size fits me fine. Enough width in the toe box and no heel slip.
I say get your regular size – but it's even better if you can find somewhere to try these on…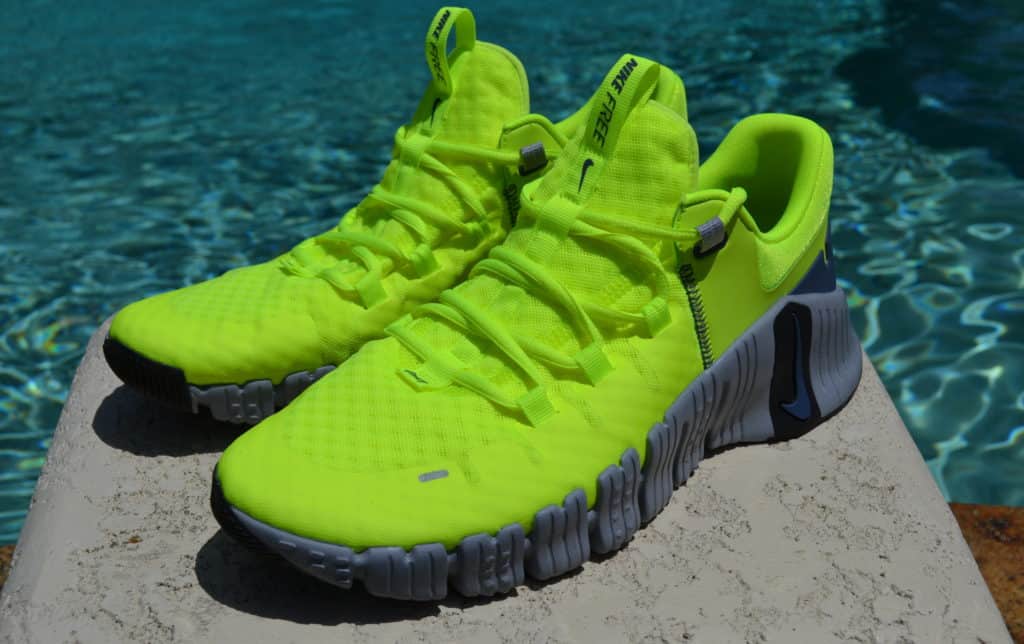 Nike Free Metcon 5 Versus Nike Metcon 8
Here's some shots comparing the two shoes.
Overall – the Nike Free Metcon is cheaper, more versatile, and more comfortable.
BUT – the Nike Metcon 8 is a great weightlifting shoe. It has basically evolved into a minimal-drop (no heel lift) Oly lifter. It's solid as a rock. I just can't stand to jump or run in these – there's not enough cushion.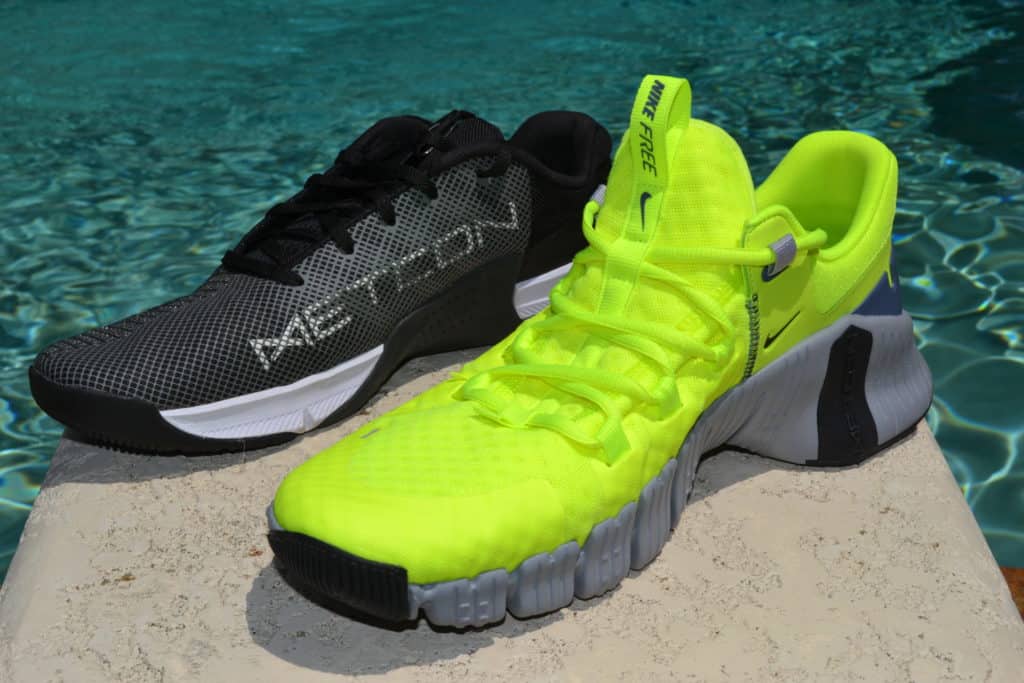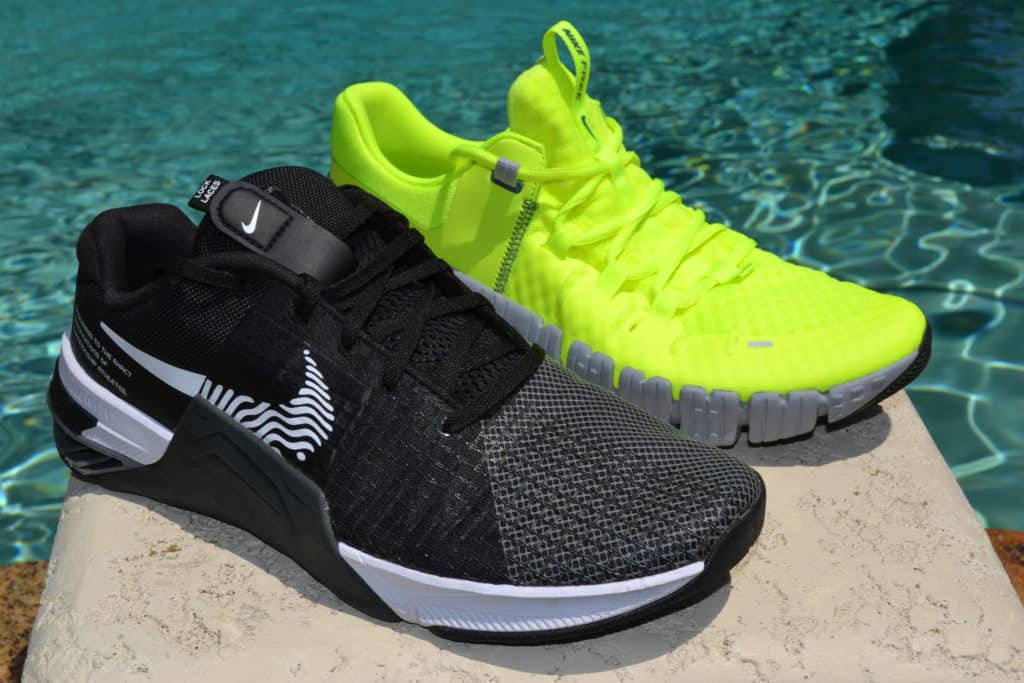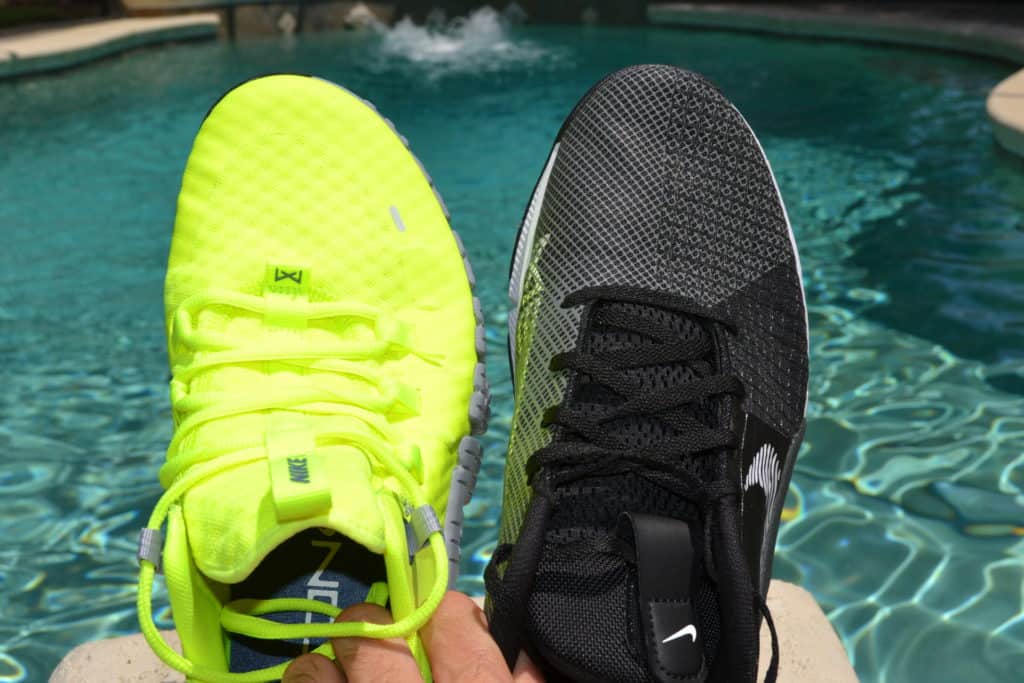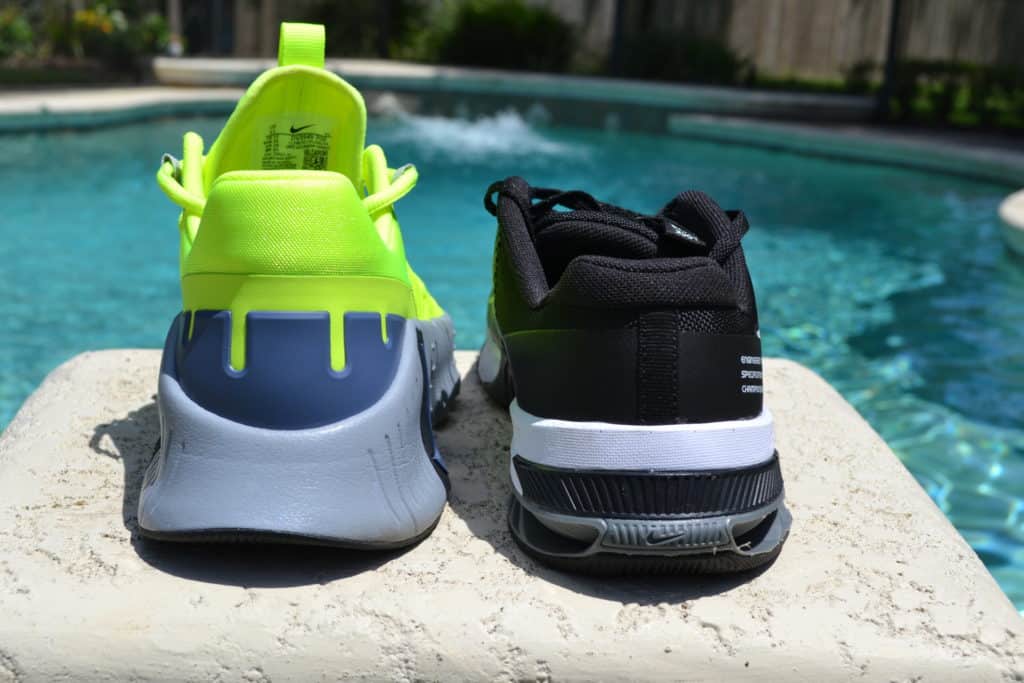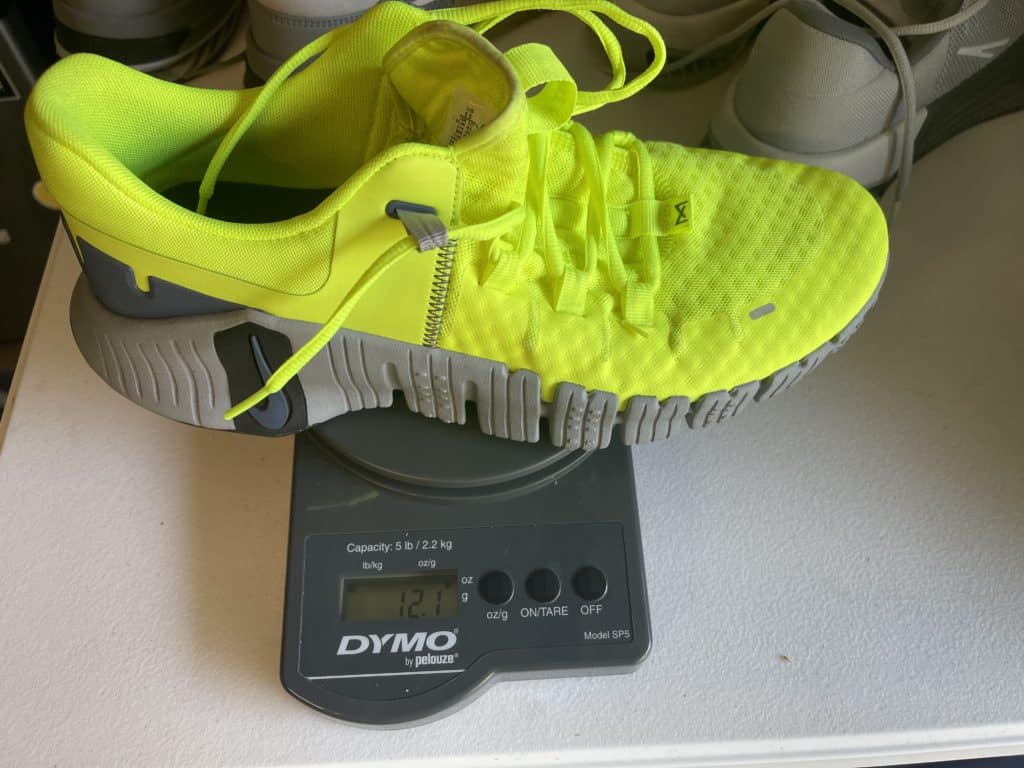 Nike Free Metcon 5 Versus Nike Free Metcon 4
Unfortunately, I can't do a side comparison between the Nike Free Metcon 5 and the Nike Free Metcon 4 – I donated my 4s to charity.
But – here are some photos that I have from when I originally reviewed the Nike Free Metcon 4. Notice the similarities.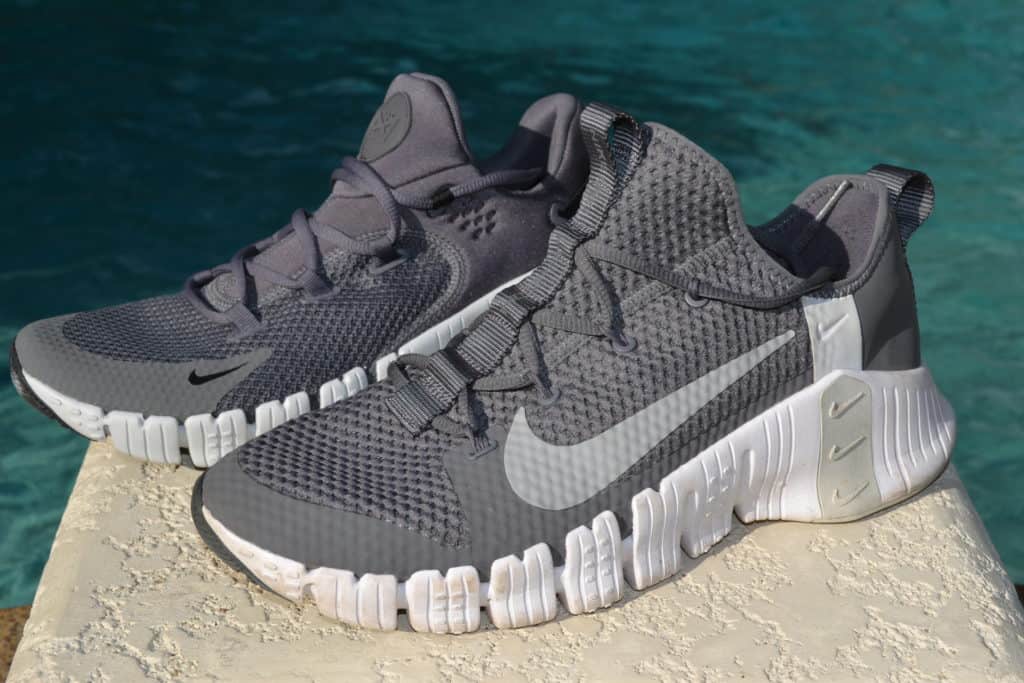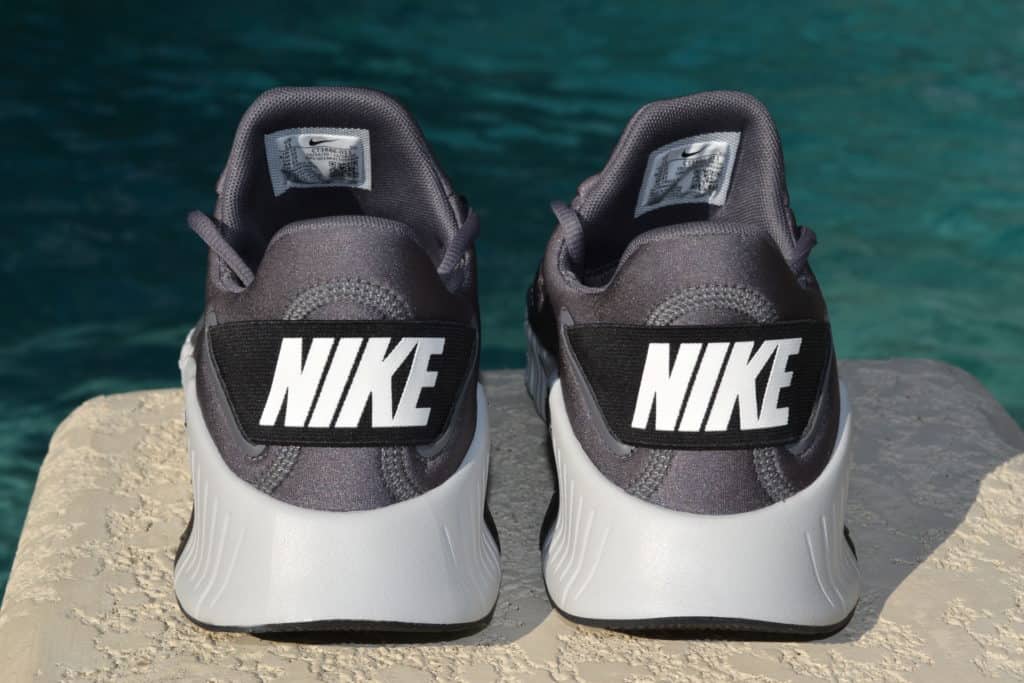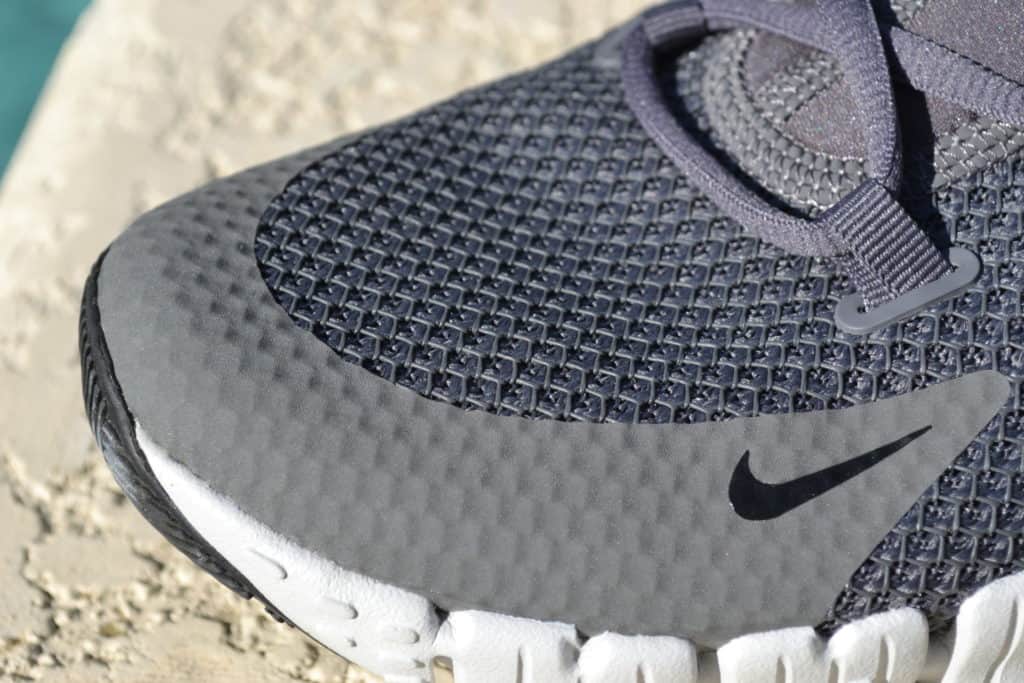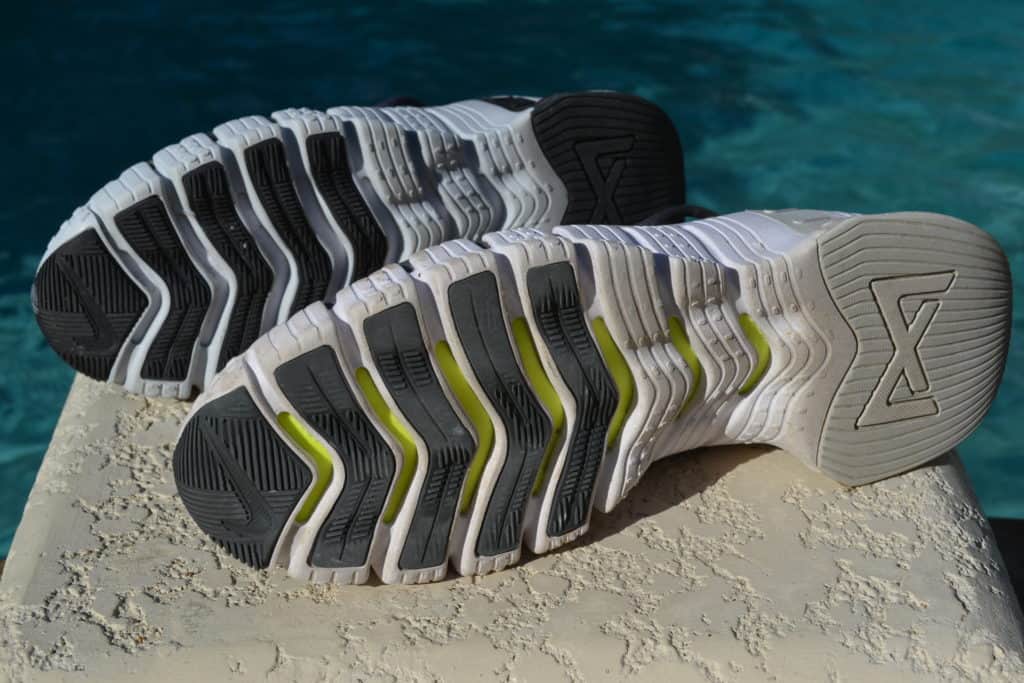 Given that the Nike Free Metcon 5 is basically the same as the 4 – you might as well find the 4s cheap and on sale – many places still have them in all kinds of colors and sizes.
Why read when you can watch? Check out this video from our YouTube channel:
Watch the above video to find out more about the Nike Free Metcon 4.
Nike Free Metcon 5 Review – In Summary
That's our close-up look at the Nike Free Metcon 5.
Get the benefits of Nike Free and Metcon combined with the Nike Free Metcon series. The latest version, the Nike Free Metcon 5, has a revamped upper that offers easier entry with a collar for your ankle. It also has stability for lifting and allows you to move freely. It is available in different colorways and sizes for men.
Looking for more options? Check out these other great products:
The Nike Metcon 8 is really great for lifting weights – and not much else to be honest. But it is a really rock-slid shoe for heavy barbell lifts.
You can still get the prior version of the Nike Free Metcon – the Nike Free Metcon 4 is still available in many styles.
More products from
Nike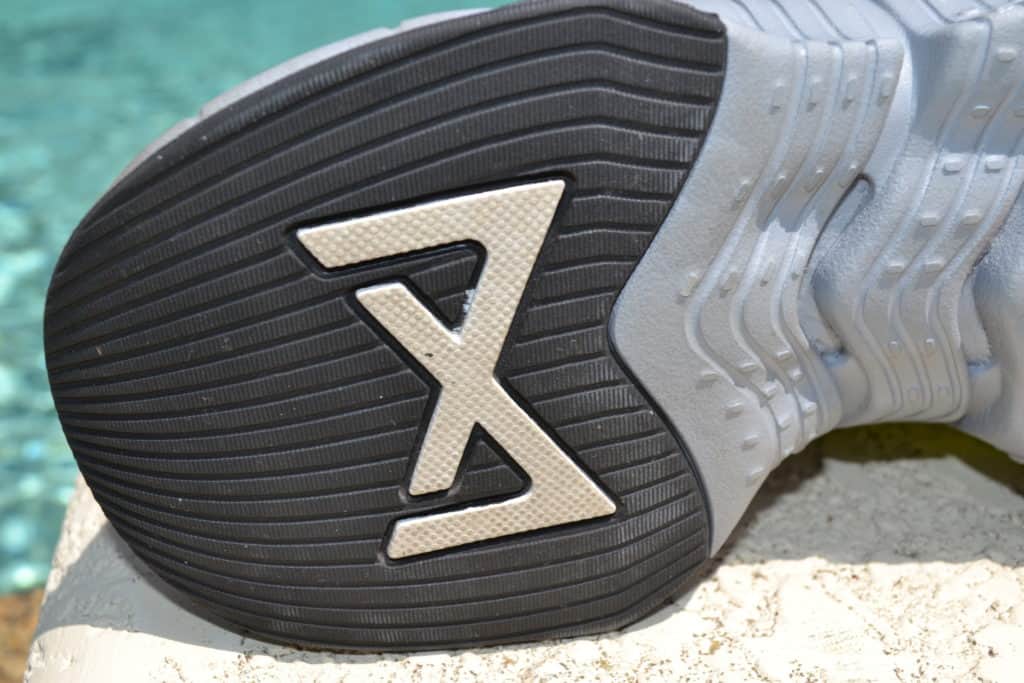 Photo Credits
Product photos on this page are the property of Nike.
This website is not affiliated or associated with CrossFit, Inc. CrossFit is a registered trademark of CrossFit, Inc.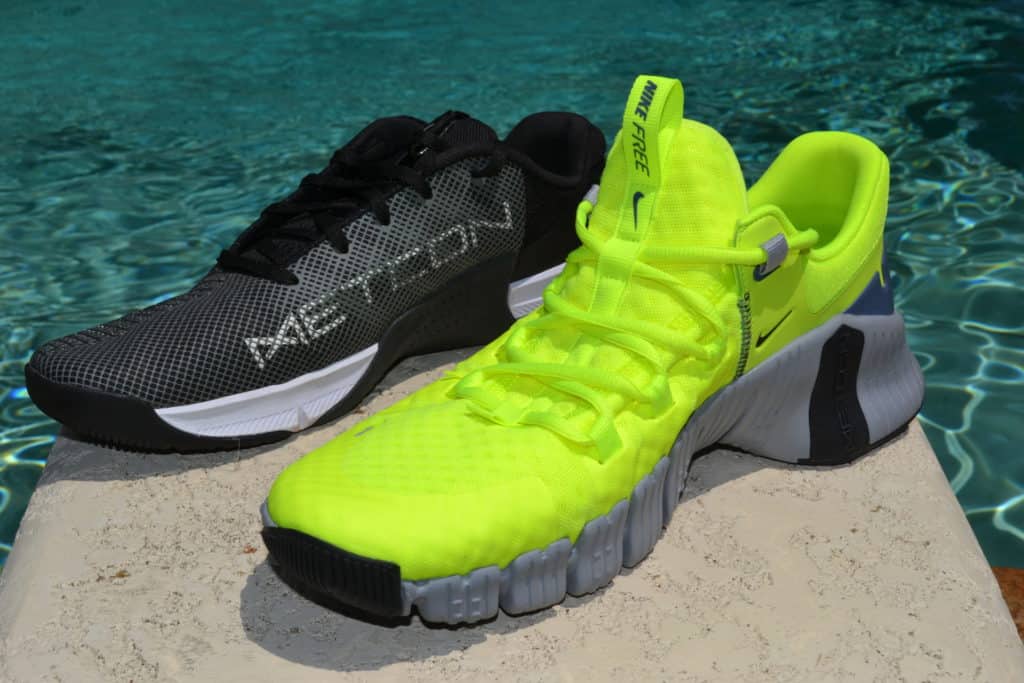 Affiliate Disclaimer
We are an affiliate of Road Runner Sports and others that sell this training gear. If you buy clothing or other training gear after clicking the links in this article, we receive a small commission at no extra cost to you. This helps us to bring you in-depth information and content on these great training products.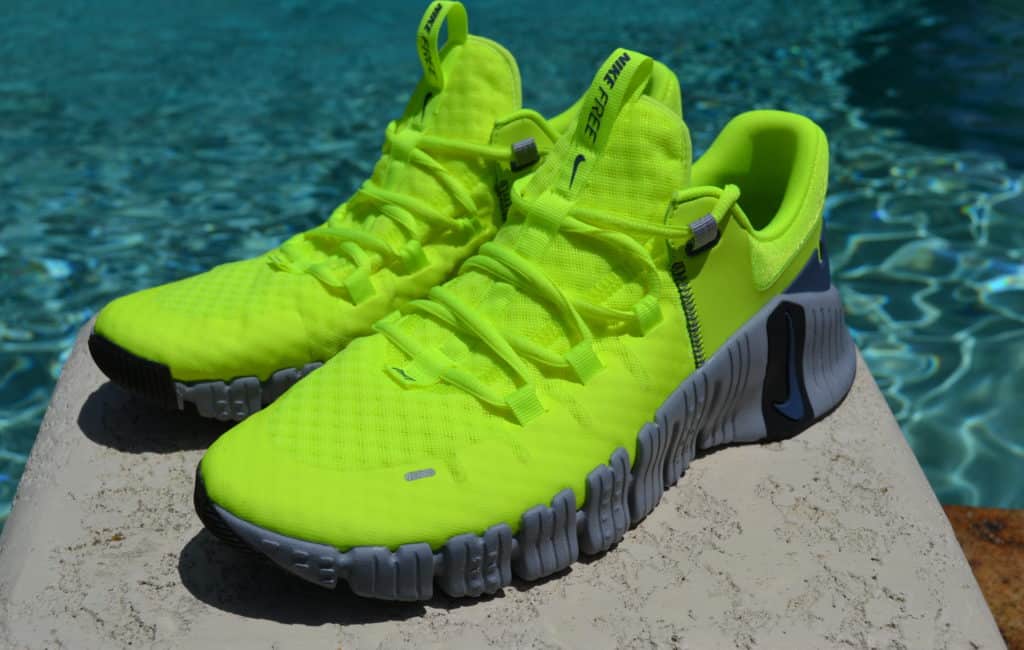 Tim is the founder of FitAtMidlife.com – an avid gym rat for 30+ years, he's a reviewer of many, many shoes – and founder of the Speed Bag Gathering – the world's only gathering of speed bag punching enthusiasts.  See more gym reviews at Tim's YouTube channel.