Here's the newest Nike Romaleos 4 . This is a new color option for 2022.
Nike's weightlifting shoe has new colors in addition to its existing colorways. The Romaleos 4 is the next generation of Nike's exclusive Olympic lifting shoe and has gone through several improvements to deliver more stability and support.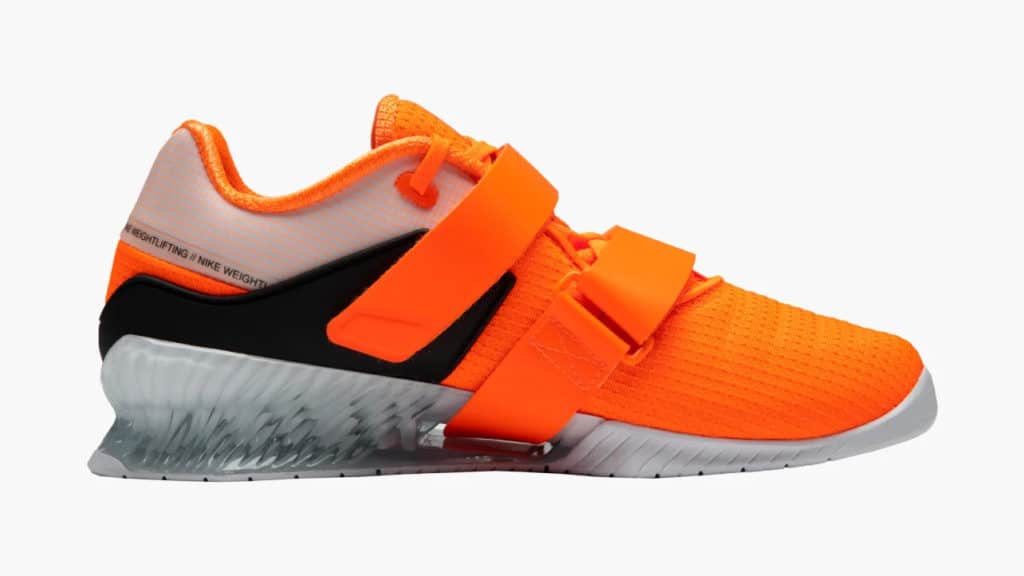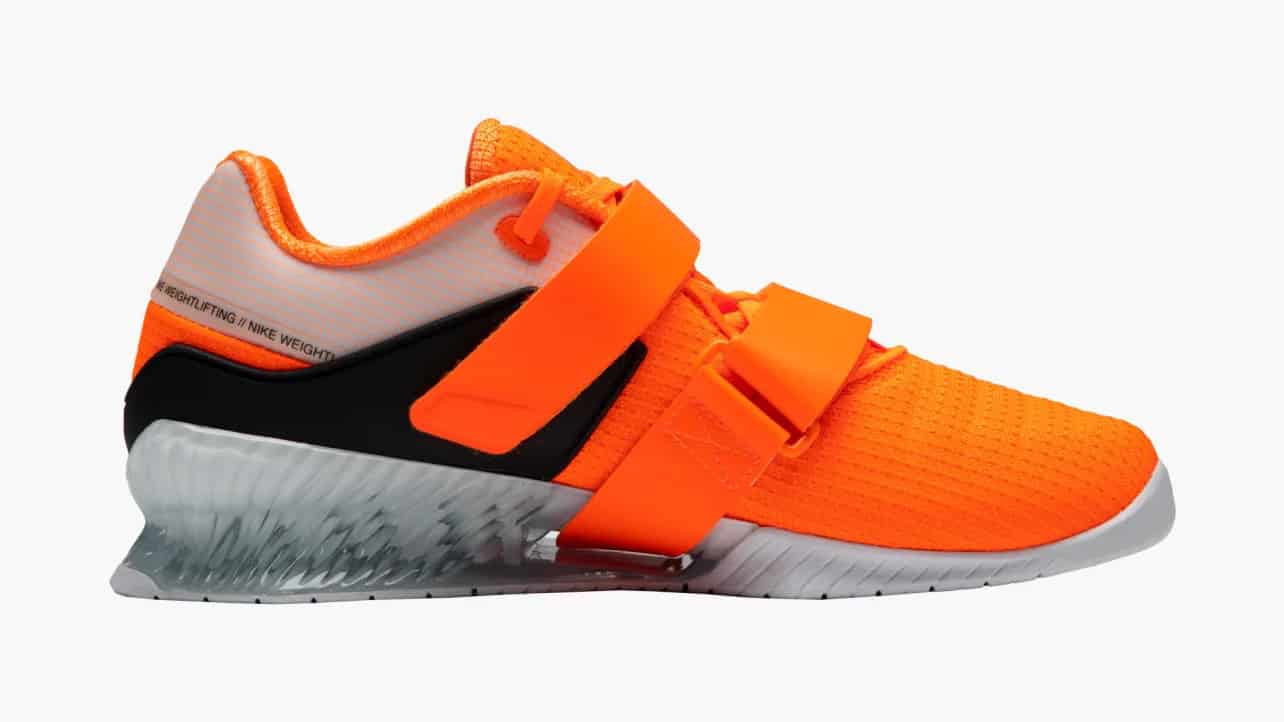 Want it? Here are some of the styles you can get now, including the new Orange / Black / White.
Nike Romaleos 4 New Color – Our Review
We've tested this shoe hands-on previously.
Here's what we found:
Nike Romaleos 4 is the only Olympic weightlifting shoe of Nike and is an excellent option for heavy weightlifting. The shoe provides excellent stability and has a monster-sized heel raise and rock-solid foundation for ultimate power transfer in the explosive lifts.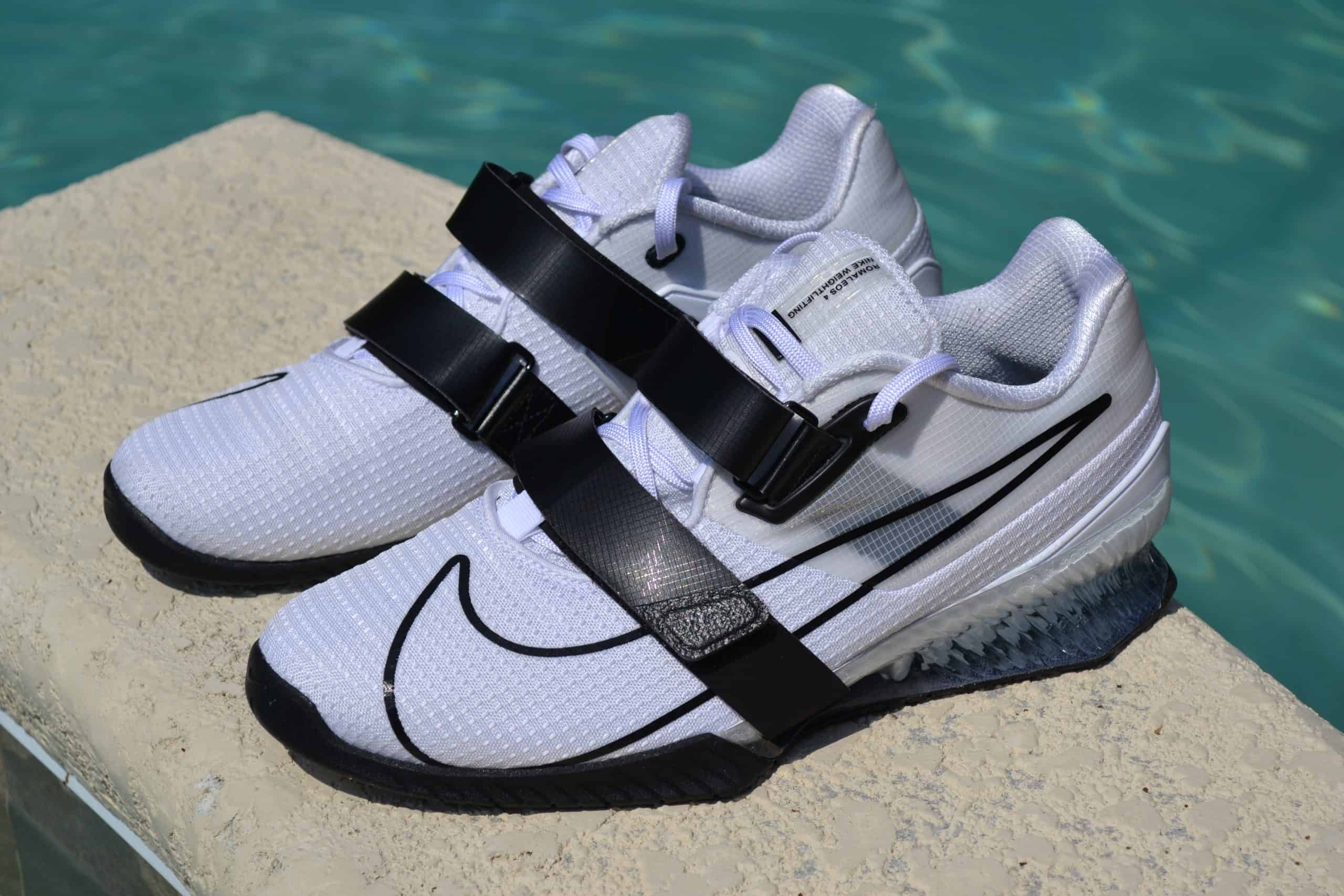 It has two mid-foot straps and a new revised upper that is dense and tightly stitched. The super-solid heel is still constructed from plastic, but it is now transparent with an organic-looking design.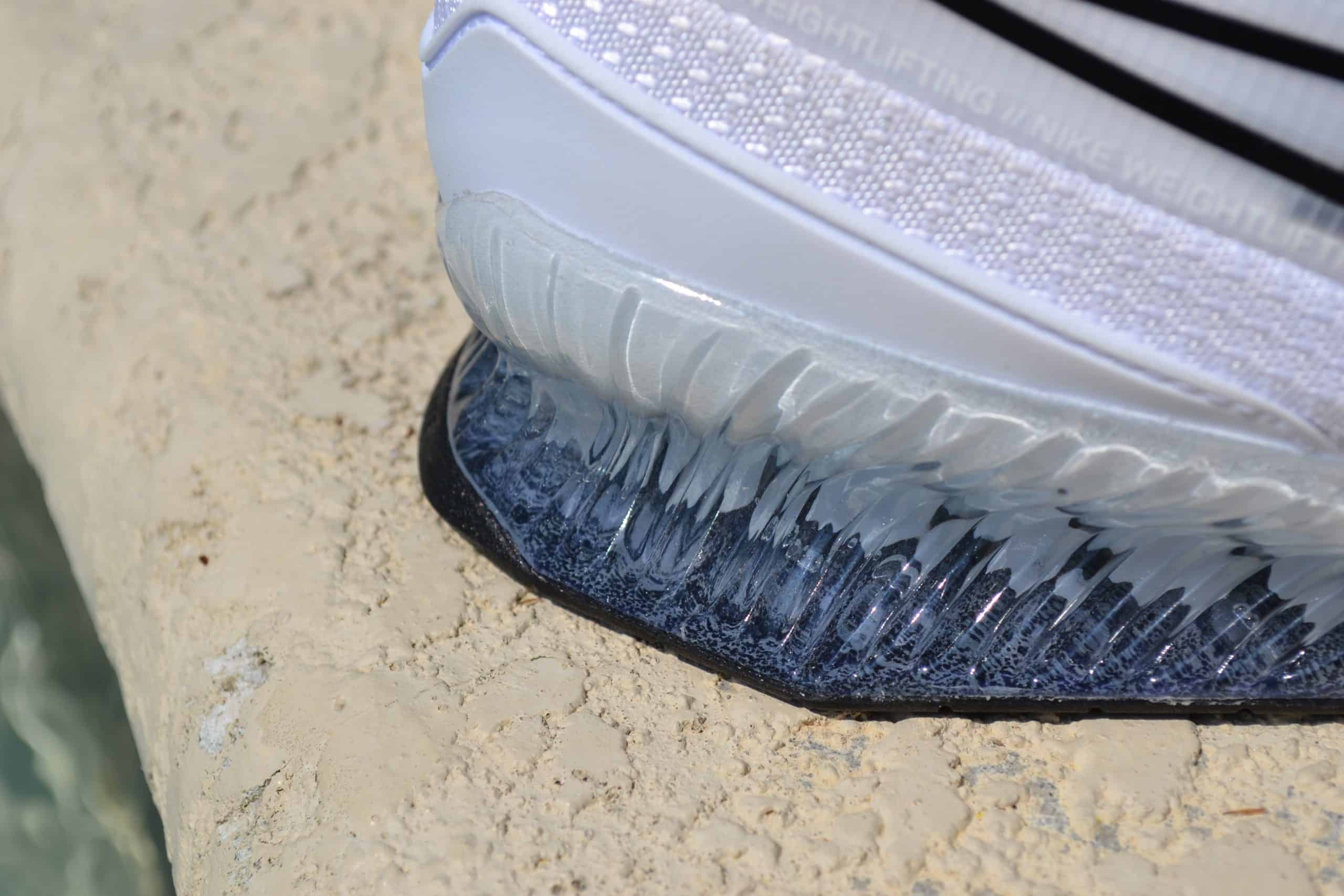 The soft grippy rubber on the outsole delivers excellent traction and grip. There's plenty of contact area because the plastic base flares out in the heel and forefoot despite the hollowed-out center section.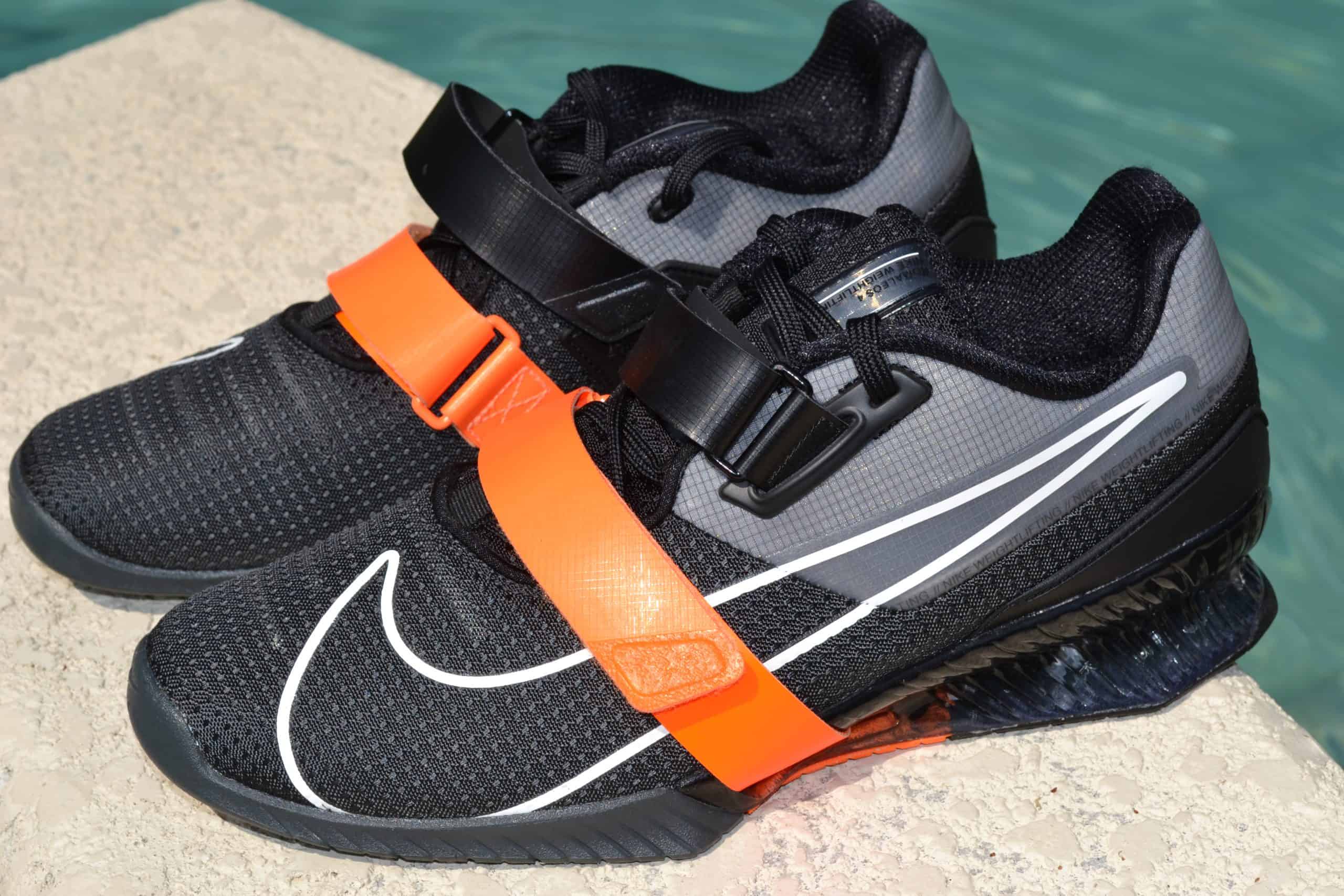 Want to find out more? Check out our hands-on, in-depth Nike Romaleos 4 review.
Nike Romaleos 4 New Color – Overview
The Nike Romaleos 4 takes pride in its indisputable stability, efficient power transfer, and lockdown fit. This shoe is a great option for Olympic weightlifters and other competitive strength athletes looking for a sturdy, supportive, and extra stable shoe. You'll mainly get the full potential of Romaleos 4 if you use it in weightlifting movements such as squats, snatches, cleans, jerks, and pulls.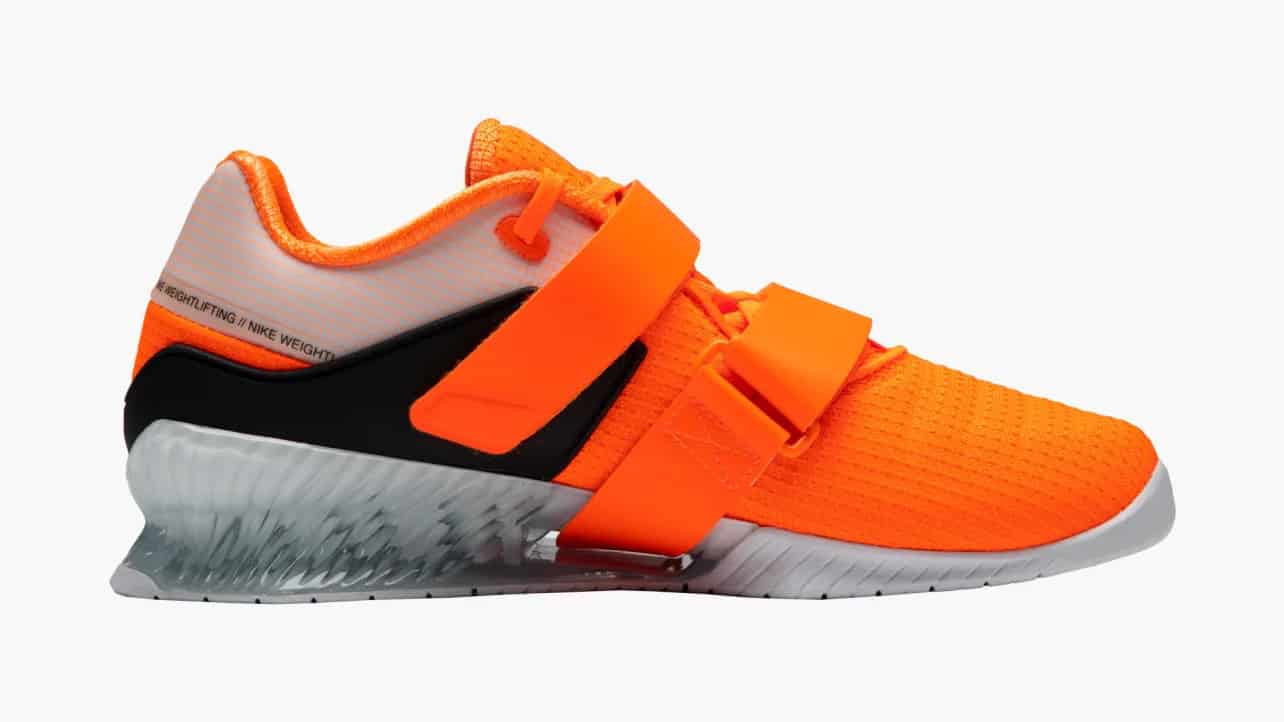 This revamped design highlights a supportive midsole and a wide, flat outsole, with adjustable straps over the laces at the midfoot to secure the foot during high-intensity workouts. The expansive heel of the Romaleos 4 also forms a more stable foundation for heavy lifts, while durable rubber treads deliver good traction.

The notable heel-to-toe drop decreases the ankle flexion required at the bottom of a lift, and integrated with the rigid midsole, allows more incredible explosiveness off the ground. The cloth upper is dense and tightly stitched, and while the solid heel is still made from plastic, it is now clear, and Nike formed it in an organic-looking structure.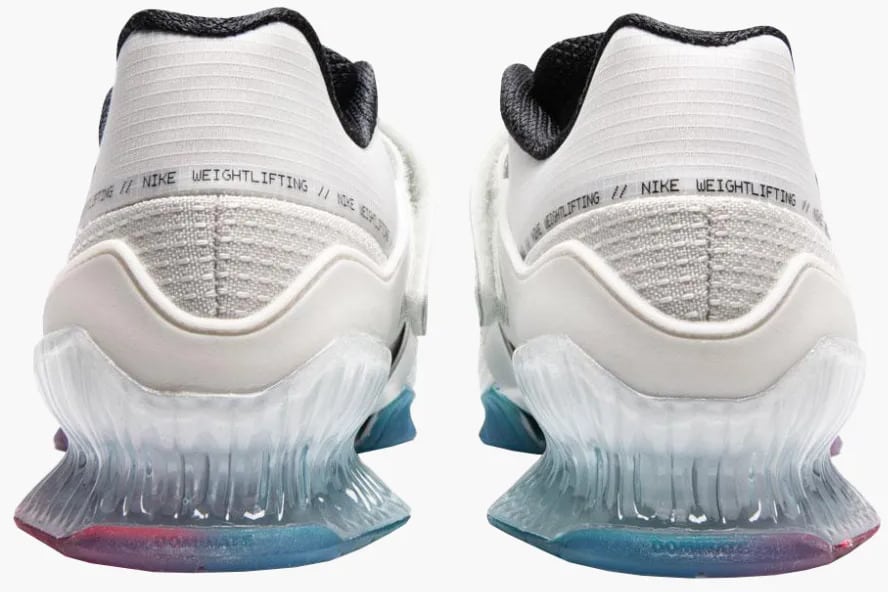 Nike Romaleos 4 New Color – In Summary
That's our close-up look at Nike Romaleos 4 New Color.
Nike Romaleos 4 went through transformative improvement to cater to the needs of the Olympic weightlifters and gym rats, giving them more stability and support when doing squats, clean or a snatch. It is more expensive than other weightlifting shoes but expect it to last for several years while giving you a solid foundation.
Looking for more options? Check out these other great products:
Want a cheaper option? The Savaleos shoe isn't as hard core, but is much cheaper: Nike Savaleos Versus Nike Romaleos
The Romamleos 4 performs much like it's predecessor – if you can find the 3 XD in your size – it's probably going to be at a discount: Nike Romaleos 3 XD Shoe Review
The Rom 4 isn't your only choice Reebok has some excellent shoes too – and Adidas has budget options. Find all about them in the Best Weightlifting Shoes for 2022 review.
Here's a deep-dive on the Nike Savaleos Weightlifting Shoe.
More products from Nike.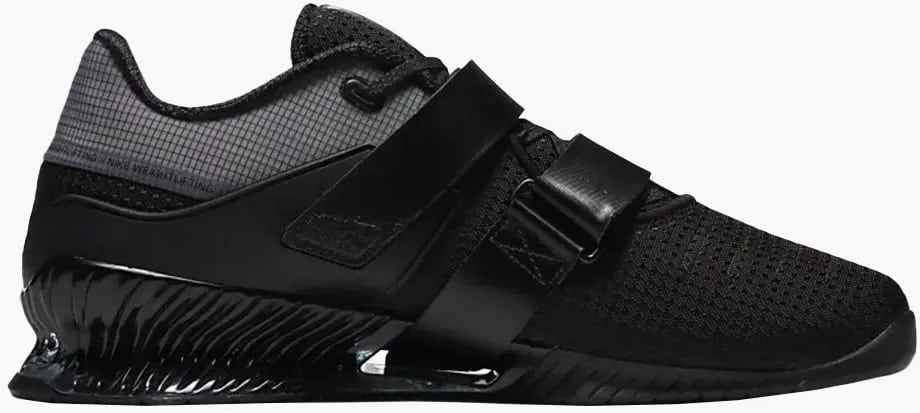 Photo Credits
Product photos on this page are property of Nike.
This website is not affiliated or associated with CrossFit, Inc. CrossFit is a registered trademark of CrossFit, Inc.

Affiliate Disclaimer
We are an affiliate of Rogue and others that sell this training gear. If you buy clothing or other training gear after clicking the links in this article, we receive a small commission at no extra cost to you. This helps us to bring you in-depth information and content on these great training products.