Let's take a look at X-PAC from GORUCK.
Rucksacks and field pockets from GORUCK are known for their durability and versatility, and some of them are now given new clothing to make them even more adaptable in all situations and weather. The GR1, GR2, and GR1 Field Pocket are built from the world's most prevalent laminated pack fabric that is 100% climate neutral. This fabric combines low stretch and waterproof construction technology that perfectly balances weight and durability.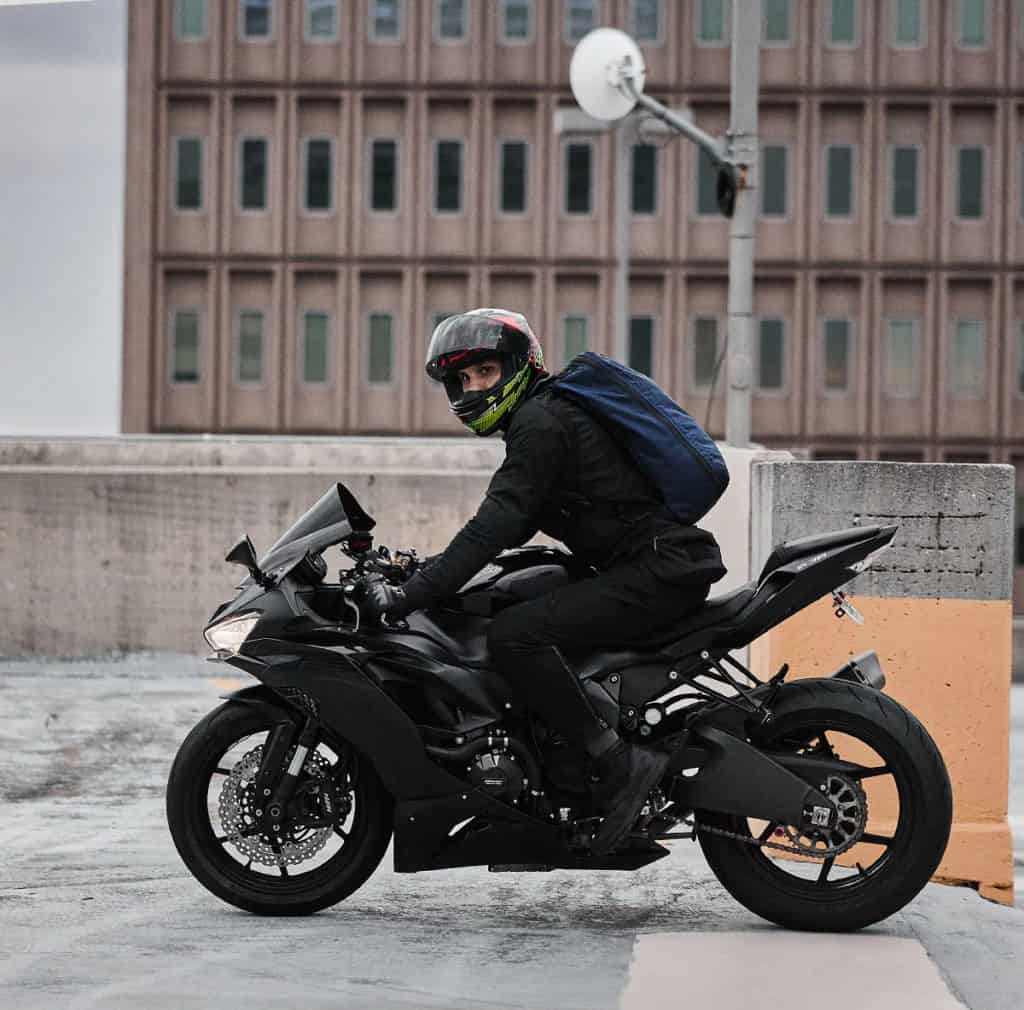 The ultimate GR1 is using X-PAC – both tough and slick: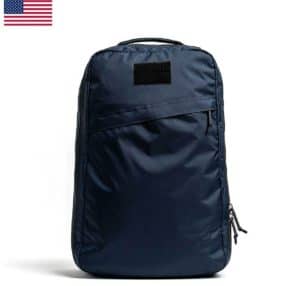 GR1 X-PAC - USA (Navy)
The interior material of GR1 X-PAC is made from 400D Pack Cloth. It comes in 21L and 26L and can fit 15 and 16 inches laptops respectively.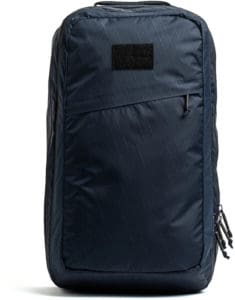 GR2 X-PAC - USA (Navy)
GR2 X-PAC comes in several capacities and you can pack everything you need and it still fits in the overhead compartment.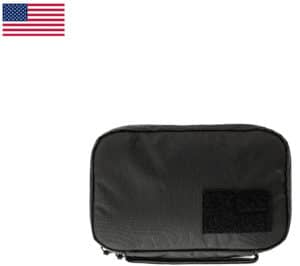 X-PAC from GORUCK – Overview
GORUCK takes quality and excellence seriously, and when they build their gear, only the materials that are tested, proven, and can endure any condition are chosen. They've tried the X-PAC® and learned that it holds up in any environment, no matter the situation or the weather. Not to mention, it also looks good. This is why GR1, GR2, and Field Pocket are made of X-PAC®.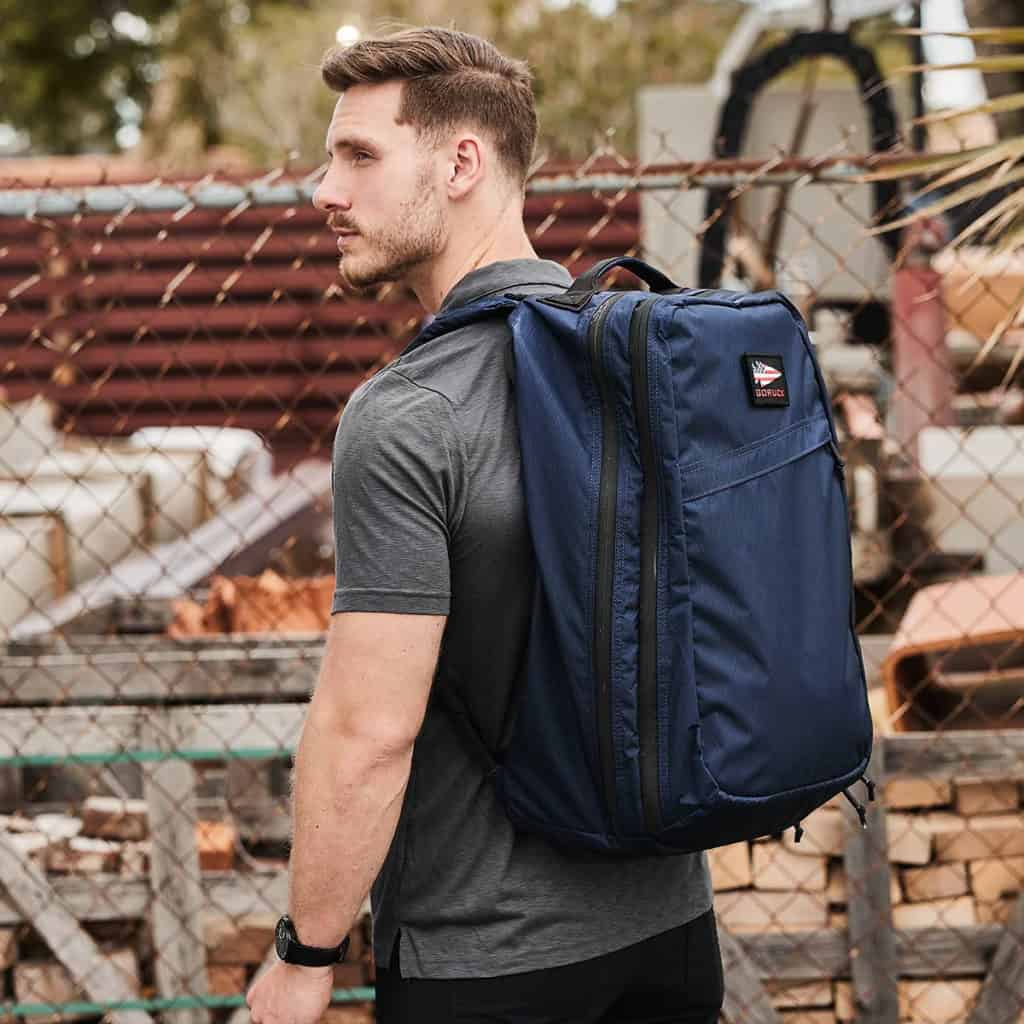 Through rainforests, beaches, deserts, and cities, be confident having your ruck by your side in all weather conditions. X-PAC® VX21 is tough, incredibly lightweight, durable, and waterproof. To complete that, GORUCK overbuilt the X-PAC® GR1 with AquaGuard YKK Zippers to make them water resistant.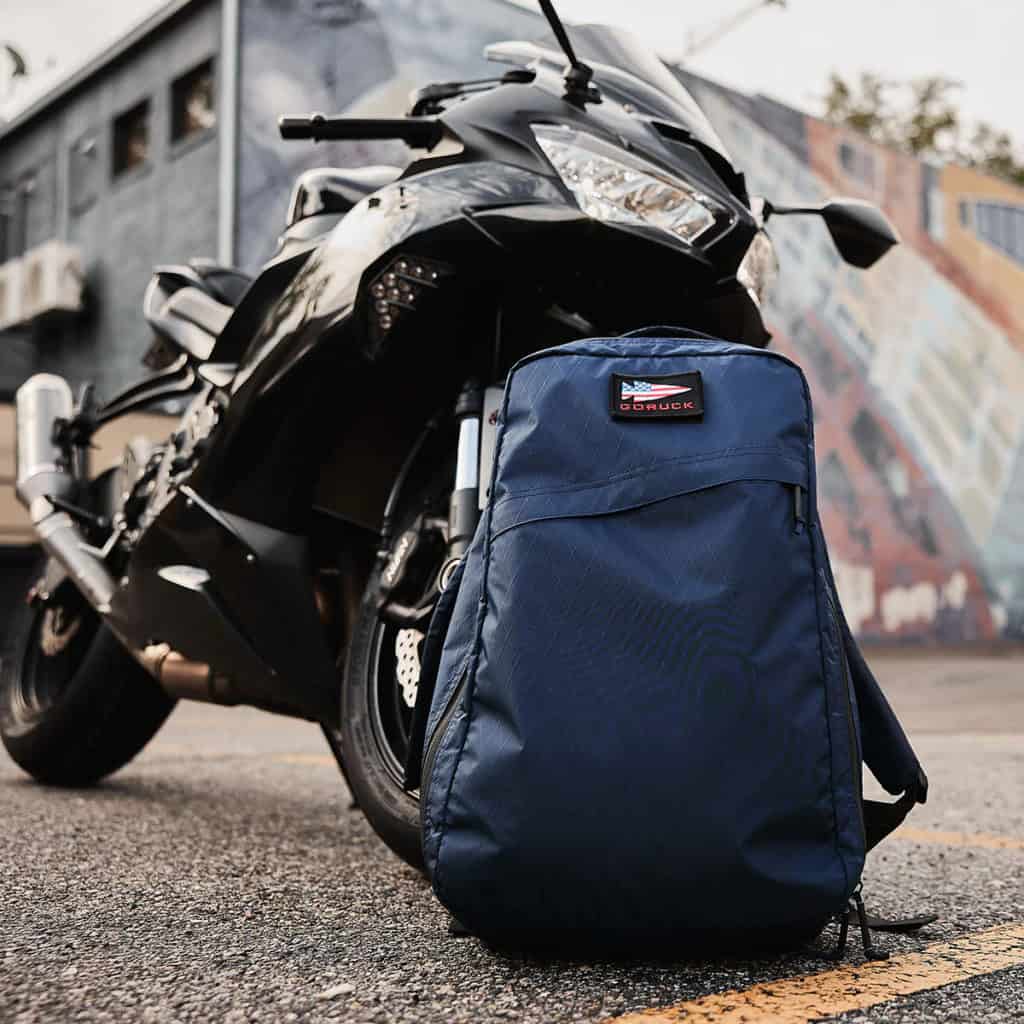 GR1 X-PAC – USA
The GR1 X-PAC has an extra reinforced bombproof laptop compartment next to your back with a false bottom, so your laptop won't be noticed when you set your ruck down. It has extra padded shoulder straps and a top handle for carrying heavier loads more comfortably. It makes it easier to pack, organize, and find something when on the go as GR1 opens flat, with the same design as the Special Forces medical rucks.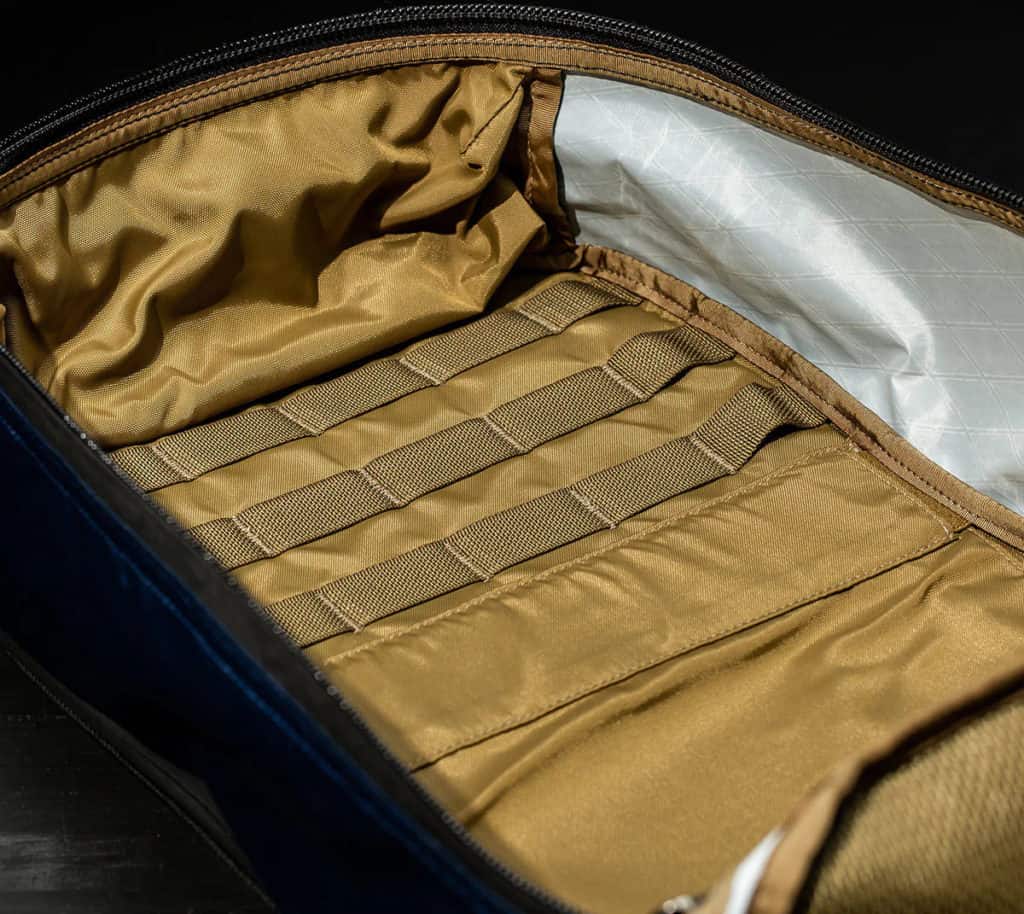 GR1 has three internal pockets (one large elastic pocket, one large mesh zippered pocket, and one small go-to pocket) and one external slant pocket for easy access to keys and other small items. GR1 is TSA Compliant and has three rows of internal MOLLE webbing for customization purposes.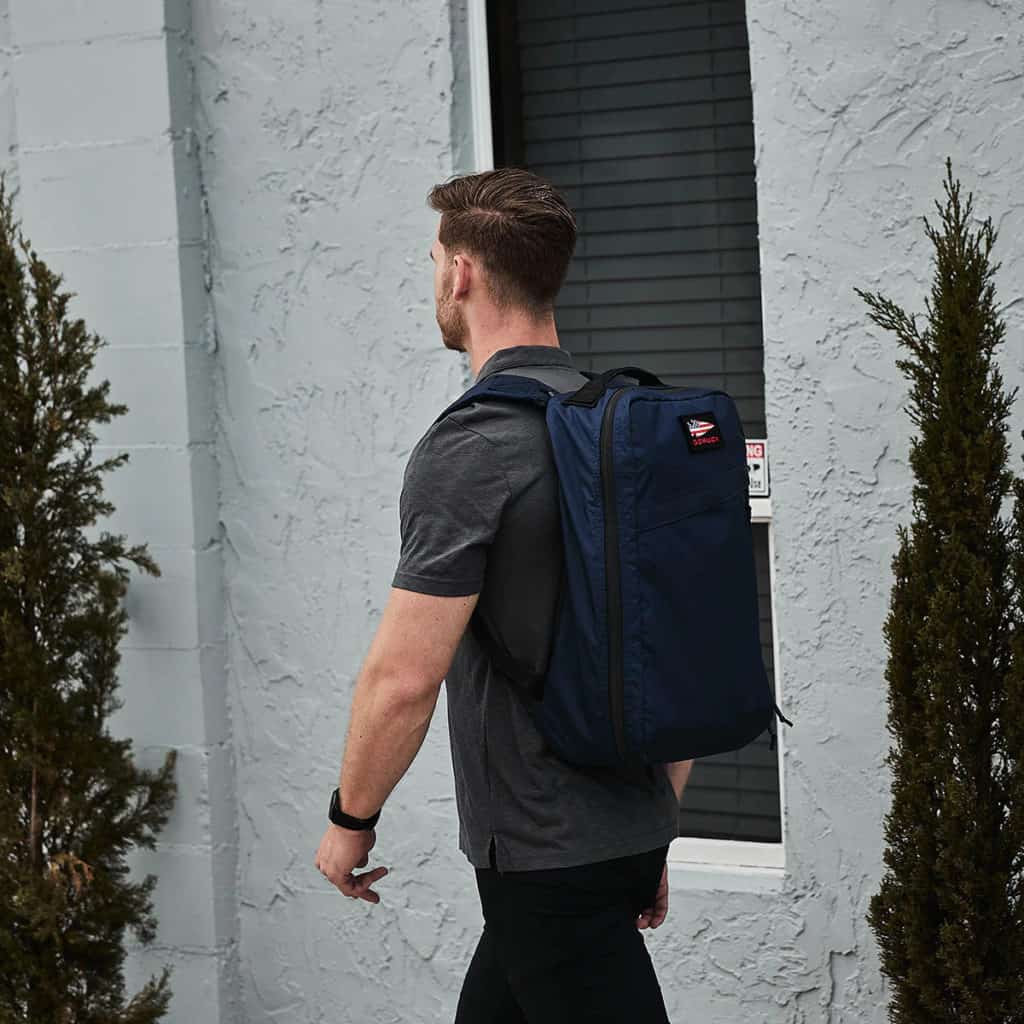 GR2 X-PAC – USA
GR2 has a removable, rigid plastic frame sheet that stabilizes the laptop compartment and allows you to carry more weight comfortably. Its inner compartment has three pockets, and the outer compartment has three pockets and a built-in field pocket. The top handle is extra padded with a small hidden zipper pocket underneath it.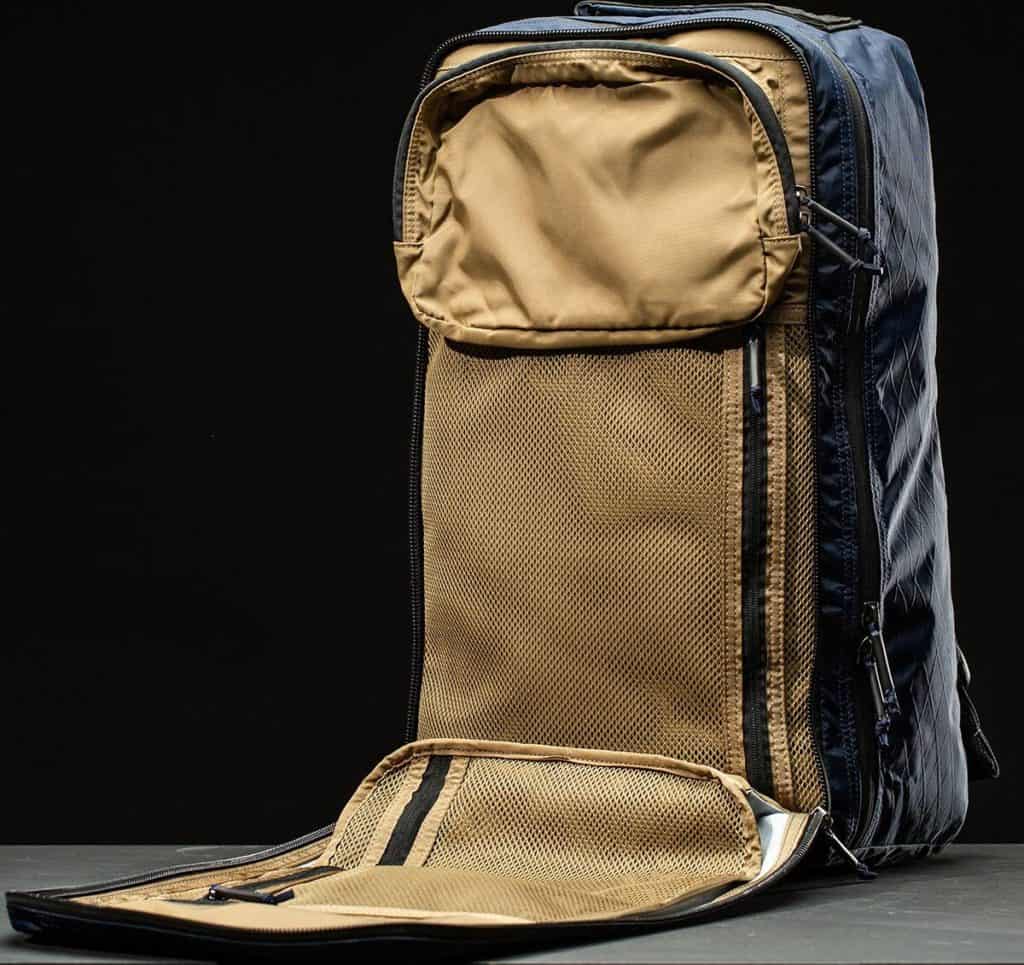 GR2 is an all-weather travel ruck as it is fully weather-proof, and you can travel through rainforests, beaches, deserts, and cities. Instead of three, GR2 has four rows of internal webbing, so you can customize your GR2 how you want. It comes in 26L, 24L, and 40L capacities using waterproof YKK AquaGuard exterior zippers.
GR1 Field Pocket X-PAC – USA
GR1 Field Pocket X-PAC uses X-PAC® VX21 as its primary material and 400D Pack Cloth for its interior material. The padding keeps the contents inside protected, and the additional three interior pockets keep you organized. You can use it as a dopp kit, as an organizer for your electronics and camera gear, or with your rucksack for additional space and organization.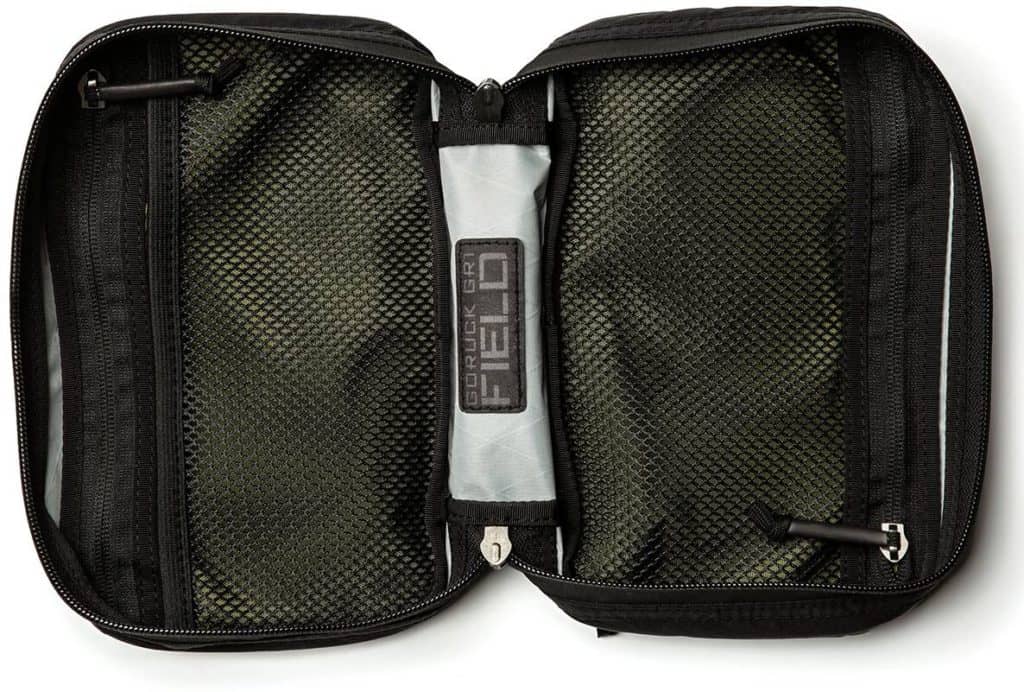 It has two zippered compartments—one closed and one mesh. The sealed zipper compartment has a smaller mesh part in front of it, is sealed with an elastic band, and keeps items orderly. You can put a patch on it with its hook and loop (Velcro).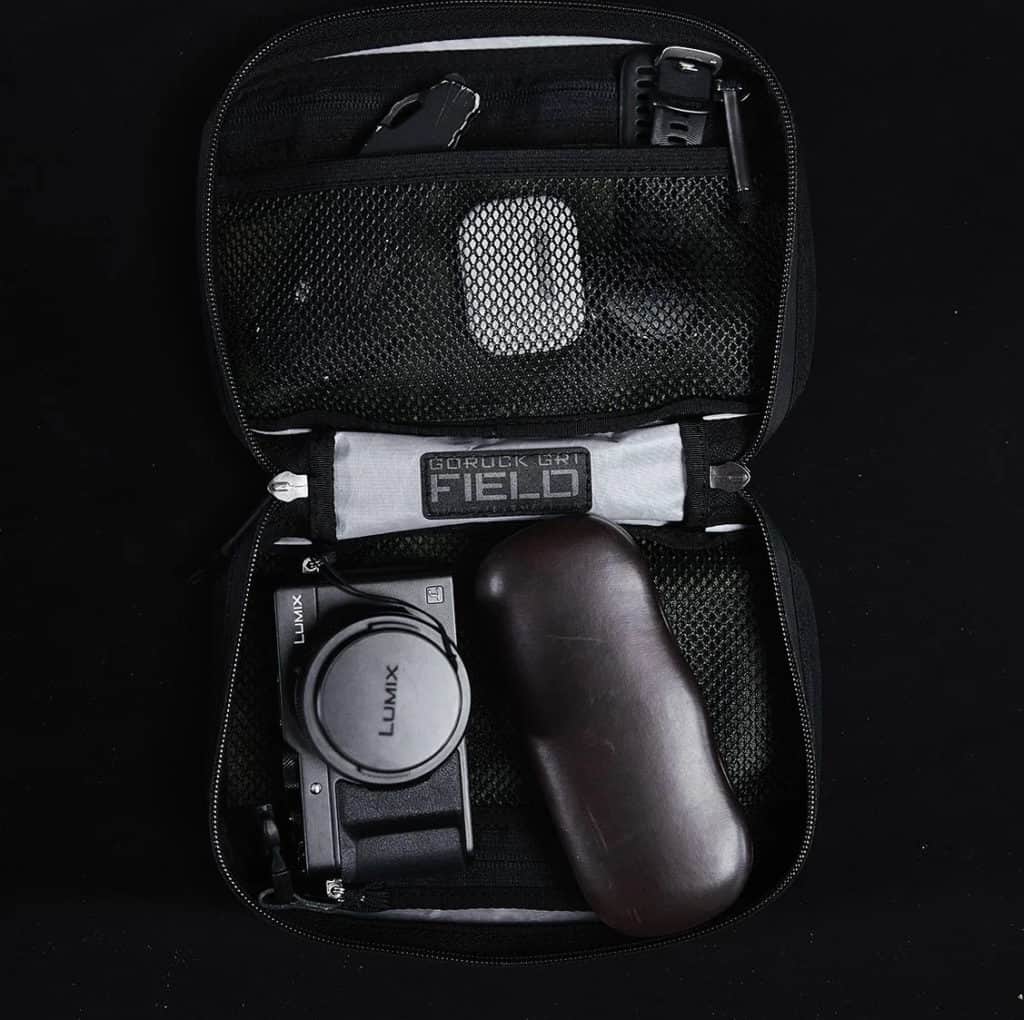 X-PAC from GORUCK – In Summary
That's our close-up look at X-PAC from GORUCK.
X-PAC rucksacks and field pocket from GORUCK are lightweight, waterproof, tough as nails, and overbuilt in the USA. They are weather-proof and backed by GORUCK's Scars Lifetime Guarantee. Feel secure having your rucks and field pocket by your side in all weather setting through rainforests, deserts, beaches, and cities.
Looking for more options? Check out these other great products:
Check out the GORUCK GR1 now in Black Multicam or the GORUCK GR2 Pre-Order.
More products from GORUCK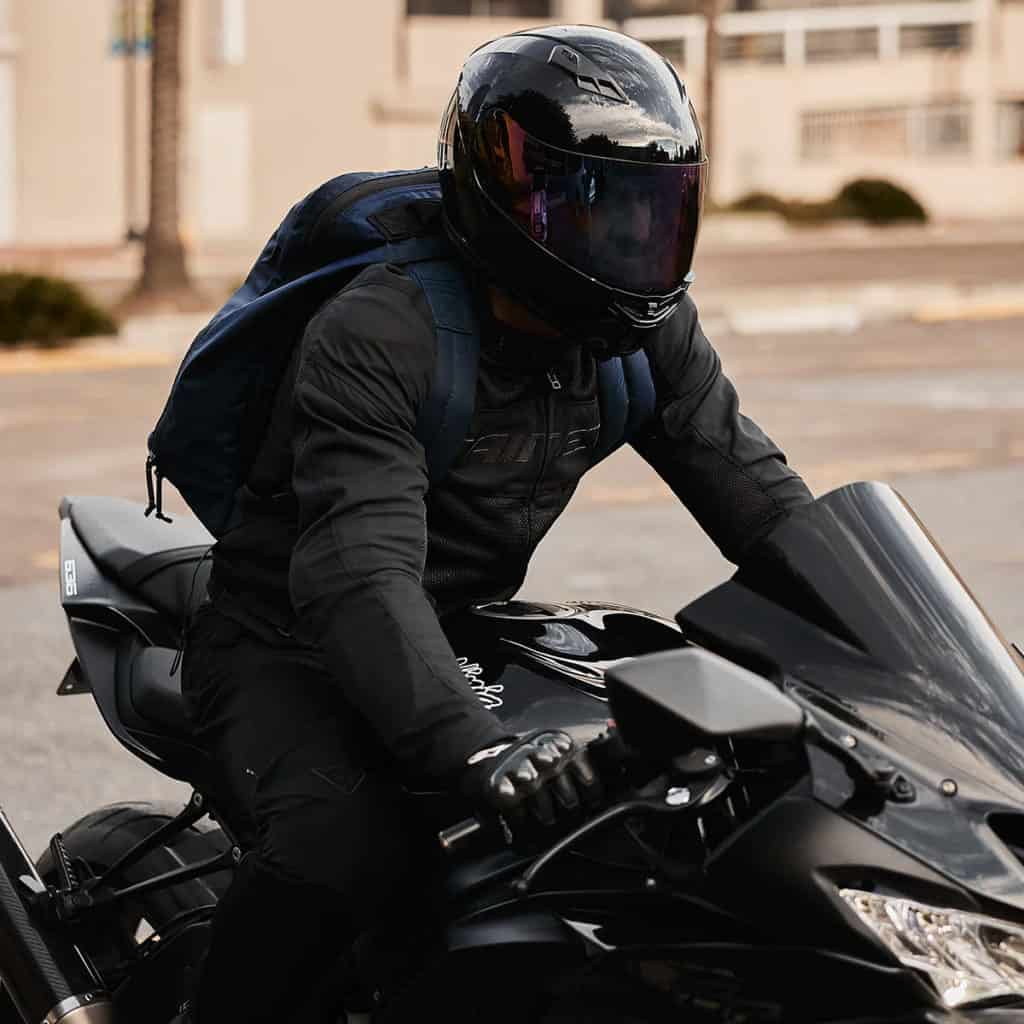 Photo Credits
Product photos on this page are property of GORUCK.
This website is not affiliated or associated with CrossFit, Inc. CrossFit is a registered trademark of CrossFit, Inc.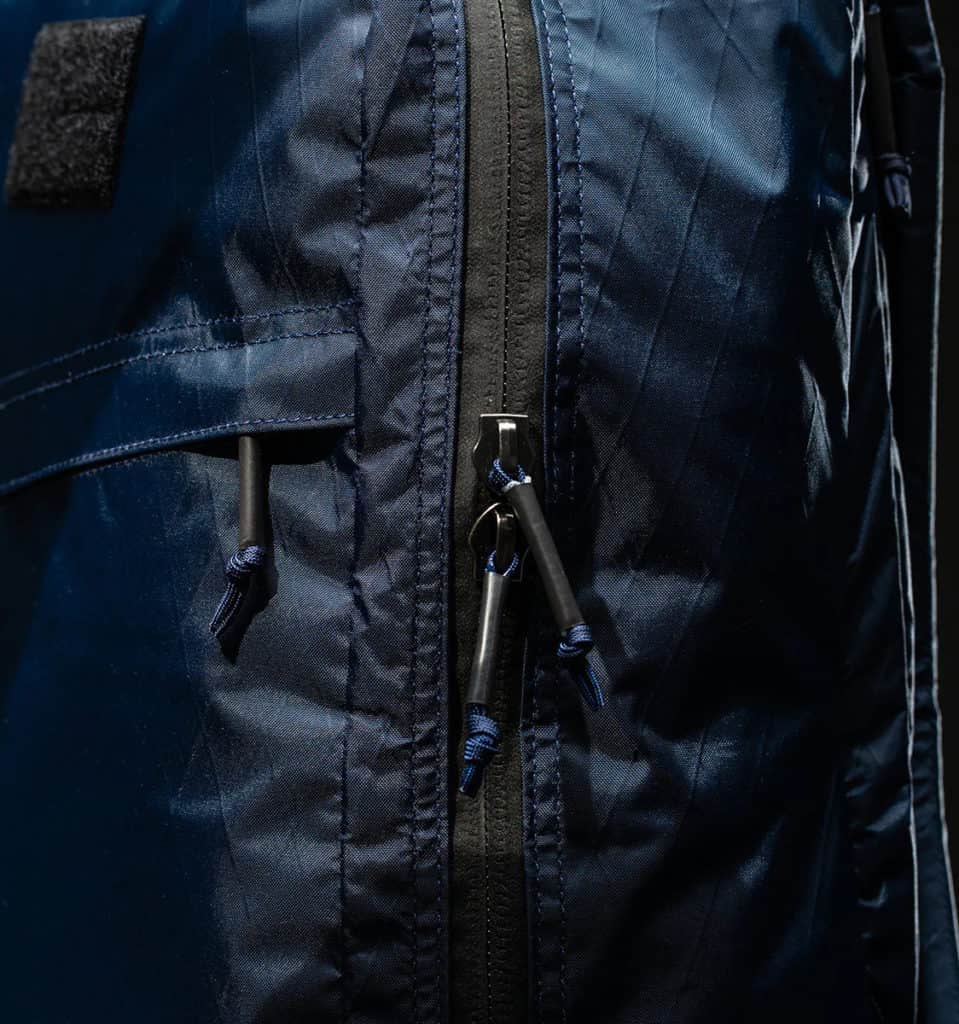 Affiliate Disclaimer
We are an affiliate of GORUCK and others that sell this training gear. If you buy clothing or other training gear after clicking the links in this article, we receive a small commission at no extra cost to you. This helps us to bring you in-depth information and content on these great training products.
Tim is the founder of FitAtMidlife.com – an avid gym rat for 30+ years, he's a reviewer of many, many shoes – and founder of the Speed Bag Gathering – the world's only gathering of speed bag punching enthusiasts.  See more gym reviews at Tim's YouTube channel.