Check out the eye-popping color schemes on the Reebok Nano X1 Newest Styles.
Nano X1 is the only shoe you will ever need if you are looking for a shoe that can do it all. If you are a runner who does plyometric training or lifting after, you will not need to change shoes as Nano X1 is up for it. Overall, the Nano X1 is lighter than most training shoes out there and has the ideal balance of cushion and stability. Nano X1 now has new and different styles to gratify your lifestyle, fitness, and preference.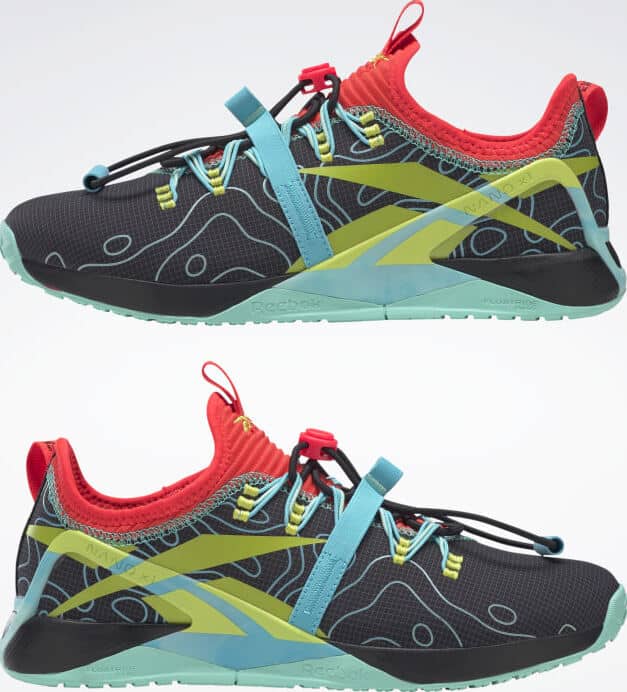 Here are some of the styles we are going to look at:
Nano X1 Pursuit Men's Training Shoes
The Nano X1 Pursuit is the lightest Nano Reebok has ever produced so far. The translucent textile upper looks and feels ultra-lightweight and highlights a dynamic 3D printed graphic. The Floatride Energy Foam in the forefoot gives a lightweight, responsive cushioning.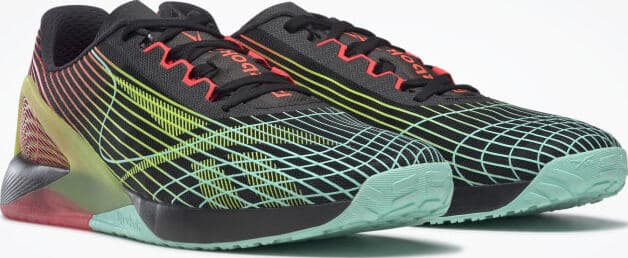 This innovation allows you to run a few miles, but a shoe specifically made for running is still best to use when running extra longer. The outsole of Nano X1 Pursuit provides traction at any surface with its full-length rubber. The shoe is ready all the time for squats, jumps, sprints, climbs, and hitting personal bests. It has a lace closure and EVA midsole to help disperse weight and render stability.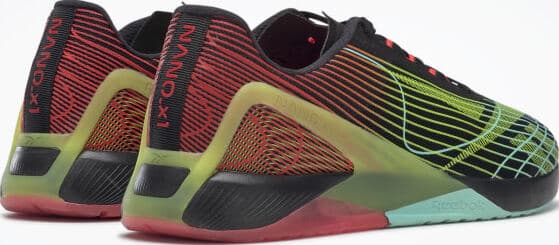 Nano X1 Froning Men's Training Shoes
The Reebok Nano X1 Froning is a cross-training shoe from CrossFit legend Rich Froning. It has the Into the Storm graphic inspired by the bison on Froning's Tennessee farm. This version highlights a combination of core Reebok Nano X1 construction components with Rich Froning's additions and branding. Compared to other Nanos, this version has a new skeleton and upper.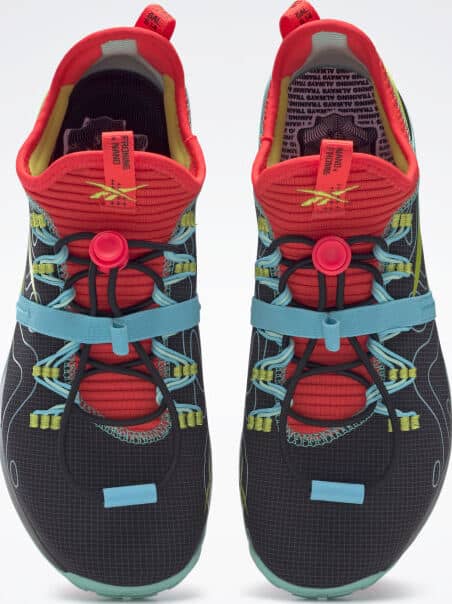 The Nano X1 Froning has a sock-line construction and a forefoot strap that gives you a locked-in fit. The toe box is also wider and provides more room for your toes to breathe. The Floatride Energy Foam in the forefoot delivers extra cushioning and enough stability for your lifts. It is also responsive when you use it during HIIT, plyometrics, and other jumping exercises.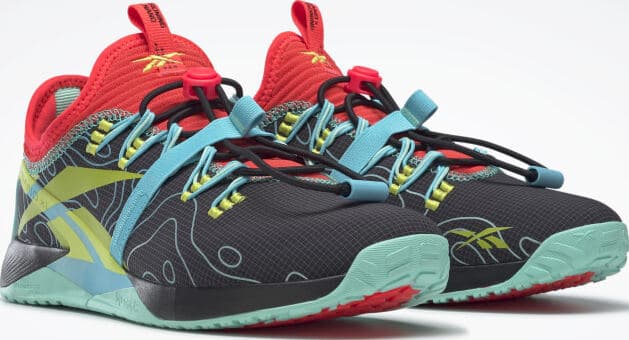 Nano X1 Training Shoes for Men and Women
Available for men and women, the Nano X1 Training Shoes are overall fitness shoes made for any workout. They have a Flexweave® knit upper that is breathable yet durable, with combined support for multidirectional movement.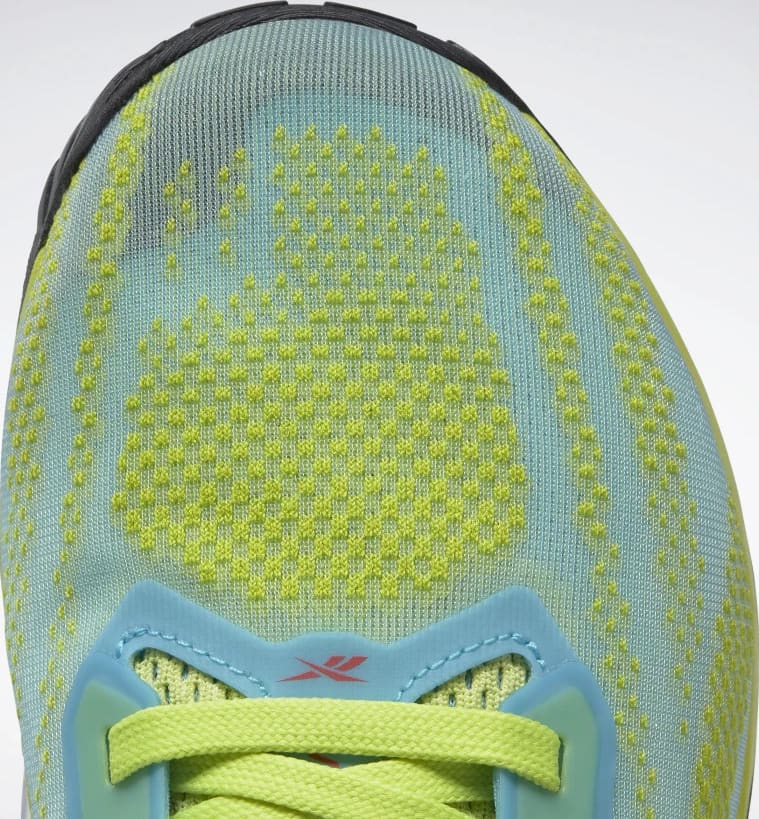 The lightweight heel clip renders stability for agile movement in all directions, while the Floatride Energy Foam cushioning in the forefoot renders a responsive feel. A 4mm drop was added to this shoe, making it great for HIIT and gives you a better position for squats.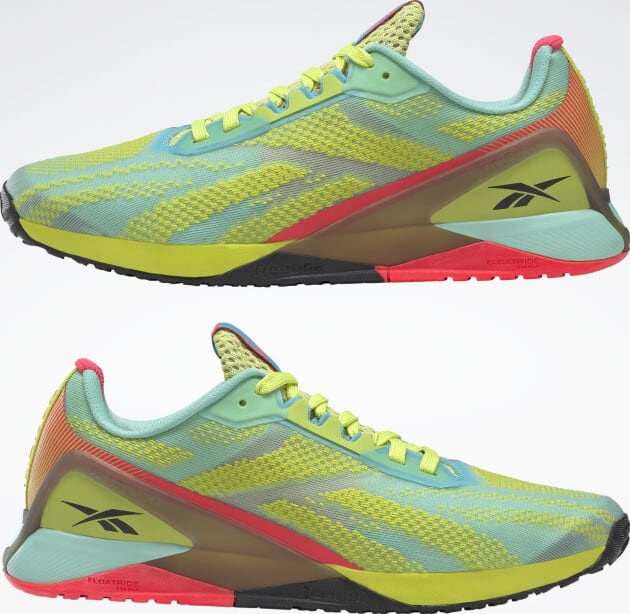 Reebok Nano X1 Newest Styles – In Summary
That's our close-up look at Reebok Nano X1 Newest Styles.
Who wouldn't fall in love with the Reebok Nano X1 series? They are the most comfortable all-rounder training shoes on the market. Running, lifting, plyometrics, HIIT – whatever training you are up to, the Nano X1 will go with you. If you enjoy more cushioning in your shoe, the Nano X1 will deliver, adding stability, durability, and a lock-in feel.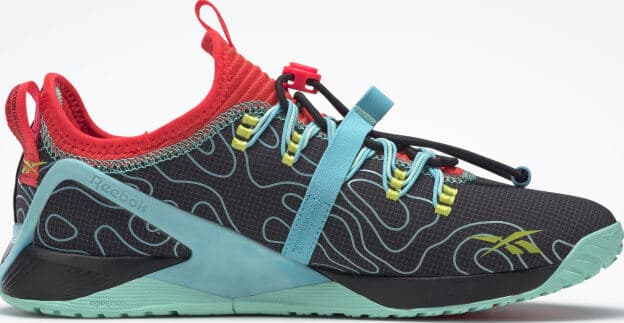 Photo Credits
Product photos on this page are property of Reebok.
This website is not affiliated or associated with CrossFit, Inc. CrossFit is a registered trademark of CrossFit, Inc.
Affiliate Disclaimer
We are an affiliate of Reebok and others that sell this training gear. If you buy clothing or other training gear after clicking the links in this article, we receive a small commission at no extra cost to you. This helps us to bring you in-depth information and content on these great training products.
Tim is the founder of FitAtMidlife.com – an avid gym rat for 30+ years, he's a reviewer of many, many shoes – and founder of the Speed Bag Gathering – the world's only gathering of speed bag punching enthusiasts.  See more gym reviews at Tim's YouTube channel.