Squat big weight with less pain using the Longhorn Bar – Camber Bar from Fringe Sport.
A camber bar is a bar with an arch, making the weight plates hang 4-18 inches lower than usual. It is used to boost your range of motion or adjust the center of gravity of a workout. A camber bar is excellent for the squat, bench press, lunges, barbell rows, and more.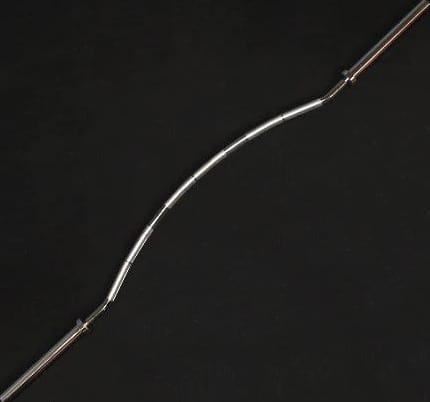 Get it now – from Fringe Sport:
Longhorn Bar – Camber Bar from Fringe Sport – Overview
Get unequaled stability and comfort on your back with the Longhorn Bar. Not only that. You won't feel the Longhorn sitting on your back as it rests with natural relief, either in a high bar or low bar position. Your shoulders, wrists, and even biceps will also be pleased with the relief and comfort the Longhorn offers. It has adjusted angles and a relaxing bend that works wonders to relieve shoulder torque and wrist strain.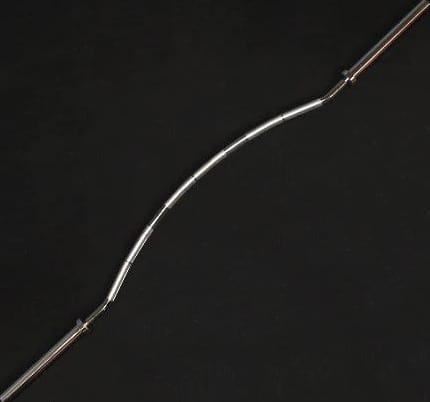 If you have any shoulder issues, this bar helps ease your burden. The Longhorn Bar is specifically created for the dynamic duo of power lifts (squat and bench press), so you can squat easier and bench deeper. It enhances your position and bracing by improving lat engagement and scapular retraction.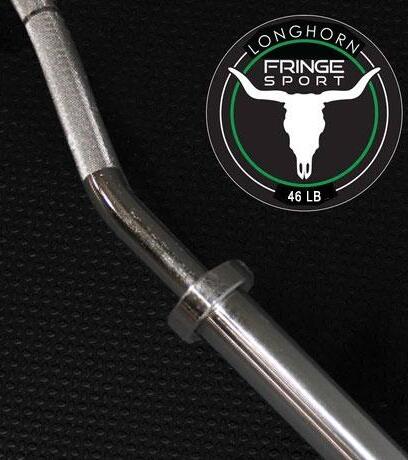 This bar will thrive in any gym conditions and for any garage lifter. It weighs 46 pounds with a total diameter of 32mm and a weight capacity of 800 pounds. It is made of CR steel with a chrome finish and has a medium to slightly aggressive knurl. The bar is low maintenance and takes care of itself, so you no longer have to have a hard time taking care of it.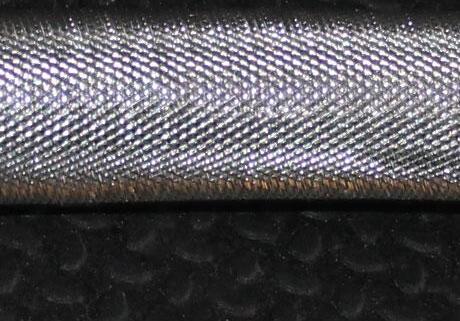 Longhorn Bar – Camber Bar from Fringe Sport – In Summary
That's our close-up look at the Longhorn Bar – Camber Bar from Fringe Sport.
The Longhorn Bar is for everyone and can cover all your training demands. It has a full-year satisfaction guarantee and a lifetime warranty against bending or breaking. This barbell is made to provide ease and comfort to your shoulders, wrists, and even biceps with the camber, or bend, of the shaft.
Looking for more options? Check out these other great products:
Rogue also has a Rogue CB-4 38MM Camber Bar.
Sometimes a multi-grip bar is the right solution for elbow pain – and optimal training. Check out these New Rogue Multi-Grip Bars.
More products from Fringe Sport.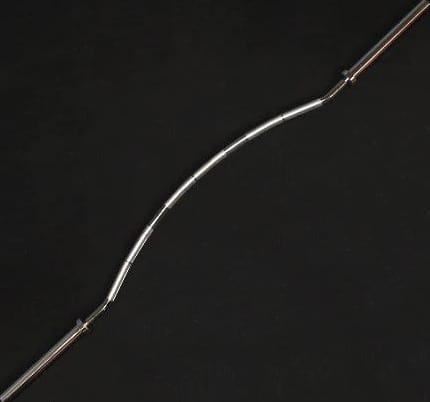 Photo Credits
Product photos on this page are property of Fringe Sport.
This website is not affiliated or associated with CrossFit, Inc. CrossFit is a registered trademark of CrossFit, Inc.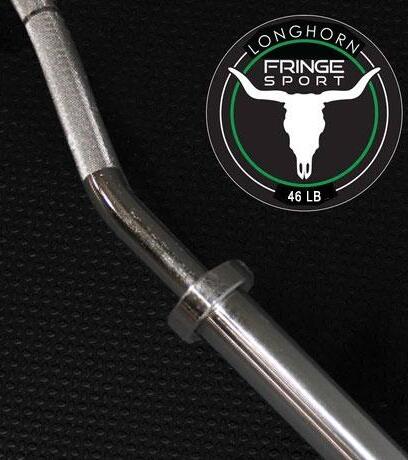 Affiliate Disclaimer
We are an affiliate of Fringe Sport and others that sell this training gear. If you buy clothing or other training gear after clicking the links in this article, we receive a small commission at no extra cost to you. This helps us to bring you in-depth information and content on these great training products.
Tim is the founder of FitAtMidlife.com – an avid gym rat for 30+ years, he's a reviewer of many, many shoes – and founder of the Speed Bag Gathering – the world's only gathering of speed bag punching enthusiasts.  See more gym reviews at Tim's YouTube channel.