Get great deals during GORUCK Holiday Deals – Black Friday Sale 2022. GR1s, Apparel, Accessories, Footwear, and much more!
Even at regular prices, rucksacks and other gears from GORUCK sell quickly. That's because GORUCK gears are tried, tested, and proven to be what they claim to be. Now that they are on sale, take a chance and see if you can be one of the successful customers that can get one of their gear, apparel, and footwear. Get up to 40% discounts when you purchase rucksacks, kettlebells, boots, and other select items during the Black Friday Sale.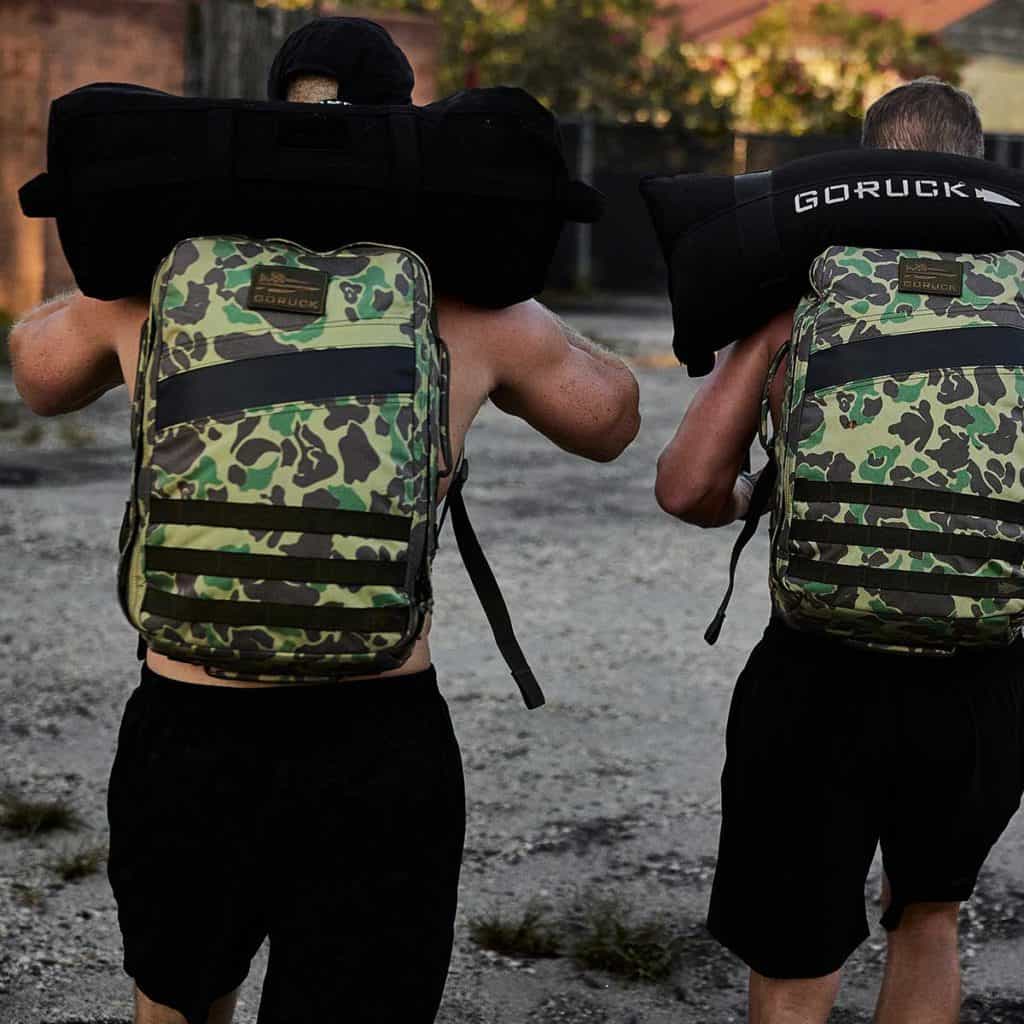 Get these while you can, from GORUCK:
GORUCK Holiday Deals – Black Friday Sale 2022 – Overview
GORUCK is notorious for tough and solid rucksacks. They are made from the best materials that can withstand the harshest conditions and situations. They also make apparel, footwear, and equipment that are also durable and robust. To make sure you and the generation next to you will be able to use them for a long time, GORUCK backed them up with their Scars Lifetime Guarantee.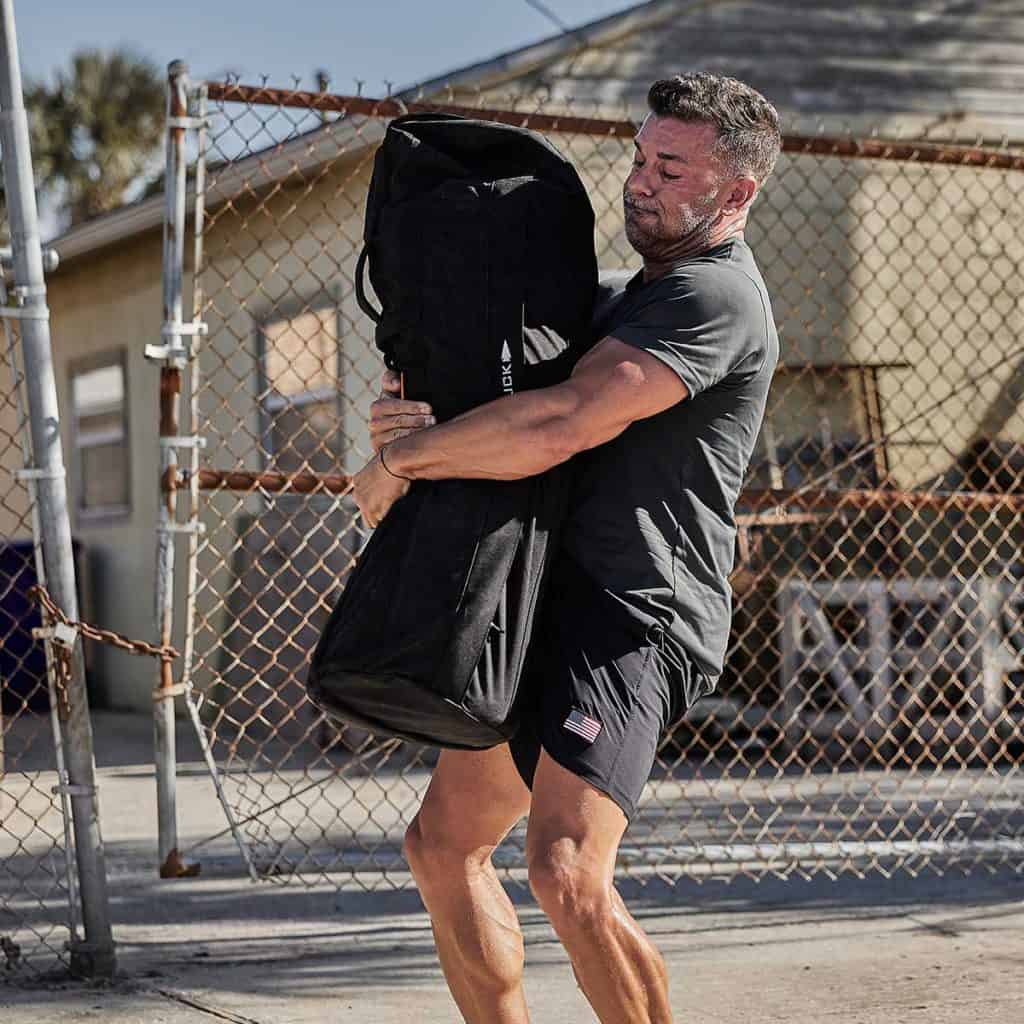 With this, everyone knows that GORUCK gears come at a high price, and though many want to have them, the price is holding them back. GORUCK's Black Friday Sale gives you access to purchase them at a lower price. Everything is available while supplies last, so get them now while they are still in stock.
Training Weight Vest
Training Weight Vest has shoulder straps from the Rucker, which are the most comfortable on the planet under load. They were then sized and contoured to make the world's best Training Weight Vest. This solved the problem of other weighted vests with minimal to no padding or others that use nylon straps. You can wear them shirtless because of the comfort it brings.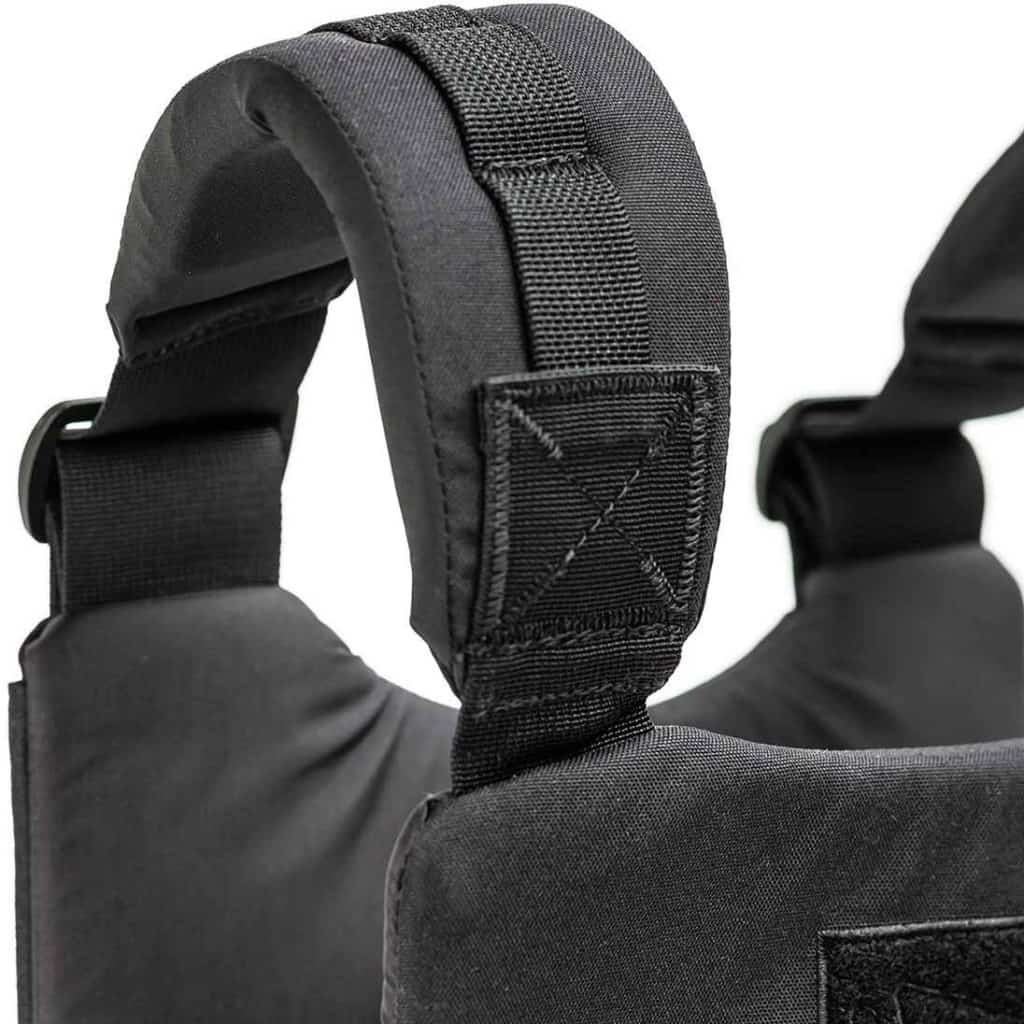 This weight vest uses 500D CORDURA® as the primary material and 210D CORDURA® as the interior material. The velcro plate closure is made of 1050 Ballistic Nylon, and the vest weighs 1.65 lbs. It is also compatible with Ruck Plates up to 2x 30 LBS and other training plates while keeping the weight stable even while sprinting.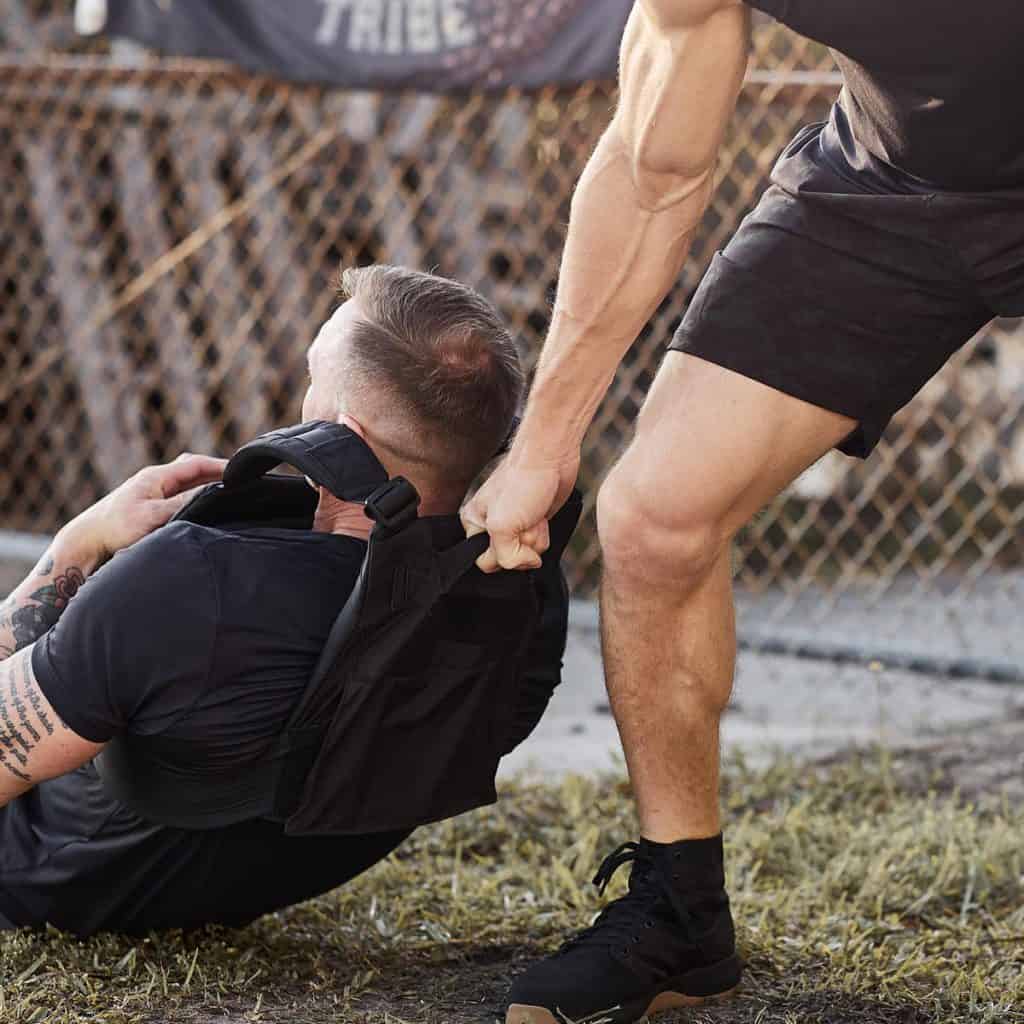 Jedburgh Rucking Boots
The Jedburgh Rucking Boots have a 3X support with a custom compression insert that uses a thick compression foam system to support your whole foot from heel to toe—including contoured arch support. The boots have a wide forefoot area that lets your toes breathe and decreases the friction if your feet rub against the insides of your boot. They have the ideal heel-to-toe drop for rucking of 13mm offset to reduce the strain on your Achilles and help provide a natural gait on asphalt and man-made surfaces.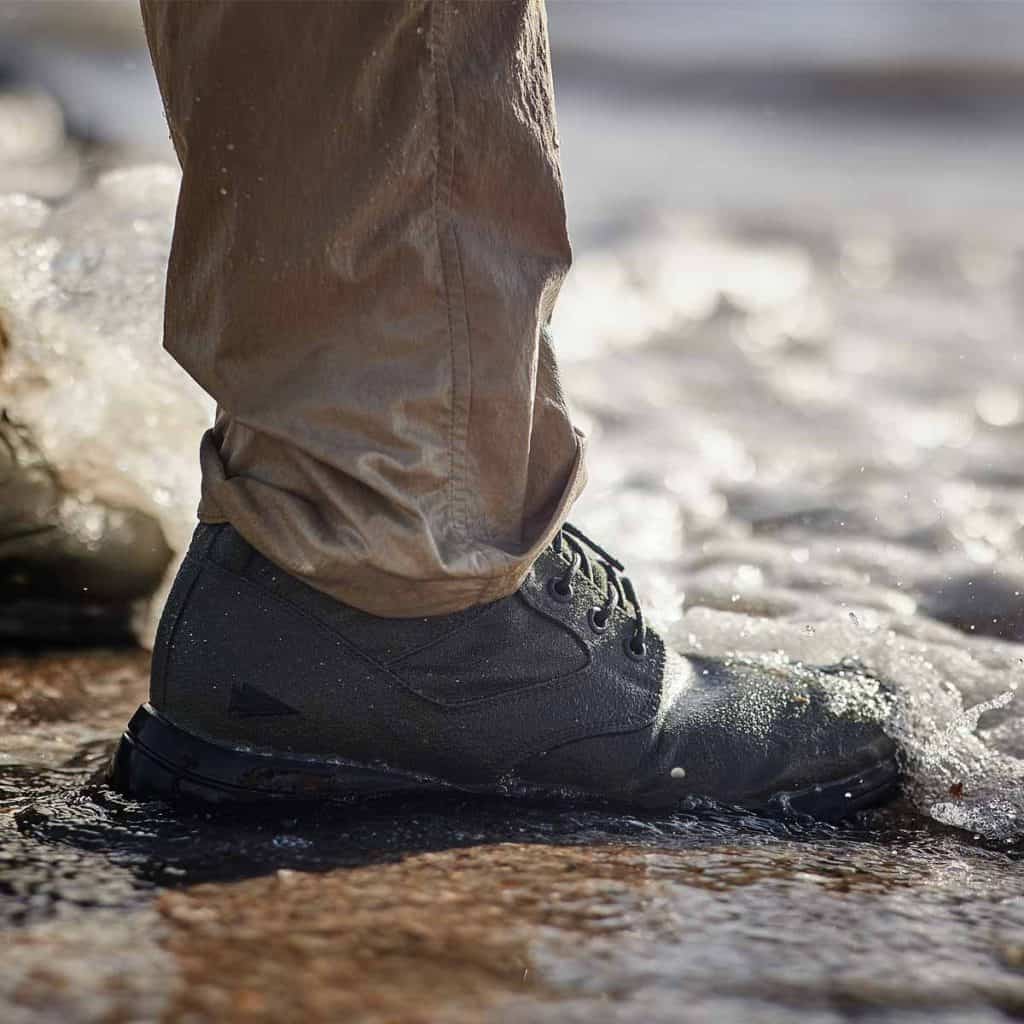 The boots have a lightweight EVA midsole and have 2″ webbing sewn into the heel counter. They also have a dual compound rubber outsole that delivers versatile performance in any environment, including enhanced traction on wet and muddy terrain. The forefoot rubber is developed for increased grip, while the heel area is developed for abrasion resistance and increased durability.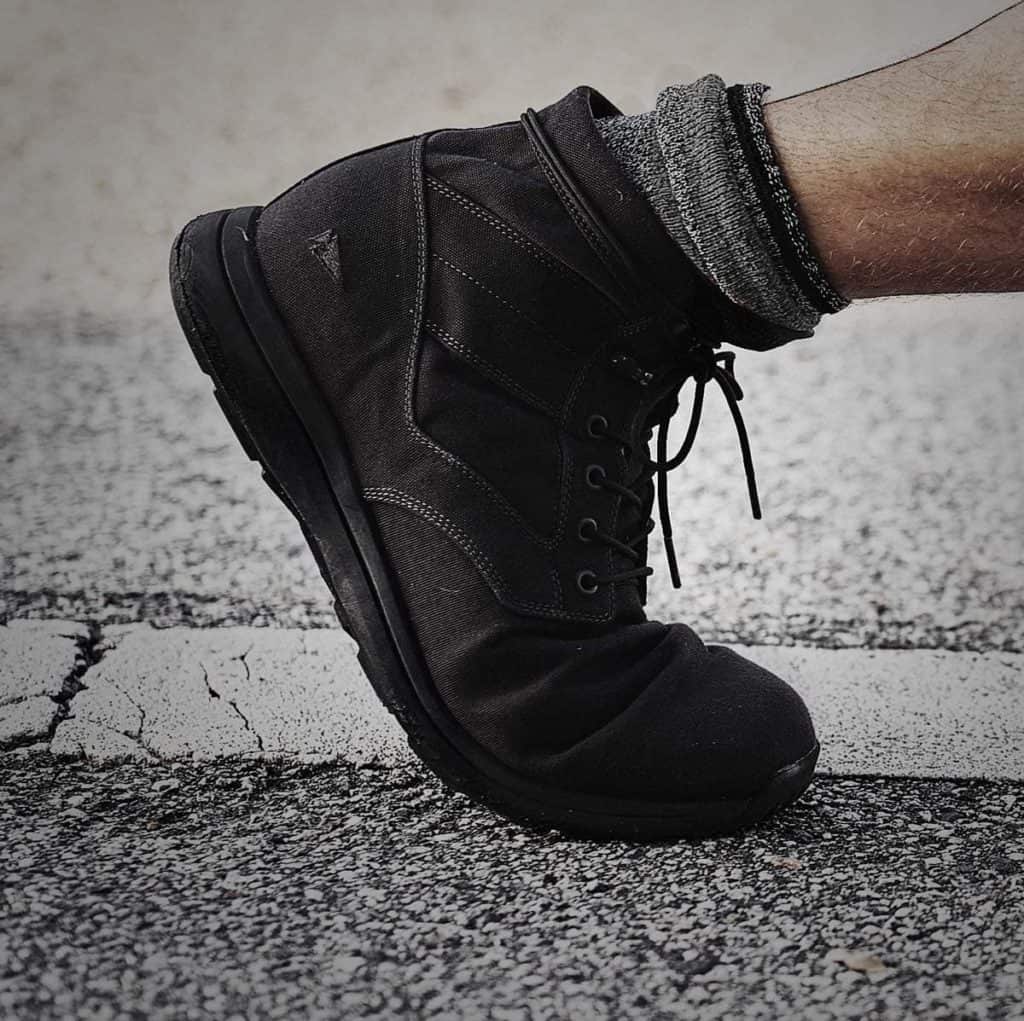 Bullet Rucker
The Bullet Rucker is a simplified version of Rucker 4.0 that is made to fit the long Ruck Plates. It is perfect for a quick ruck where all you need are the essentials. It opens flat, making it easy to pack and organize and has extra padded shoulder straps and a top handle, so you can carry a heavier load more comfortably.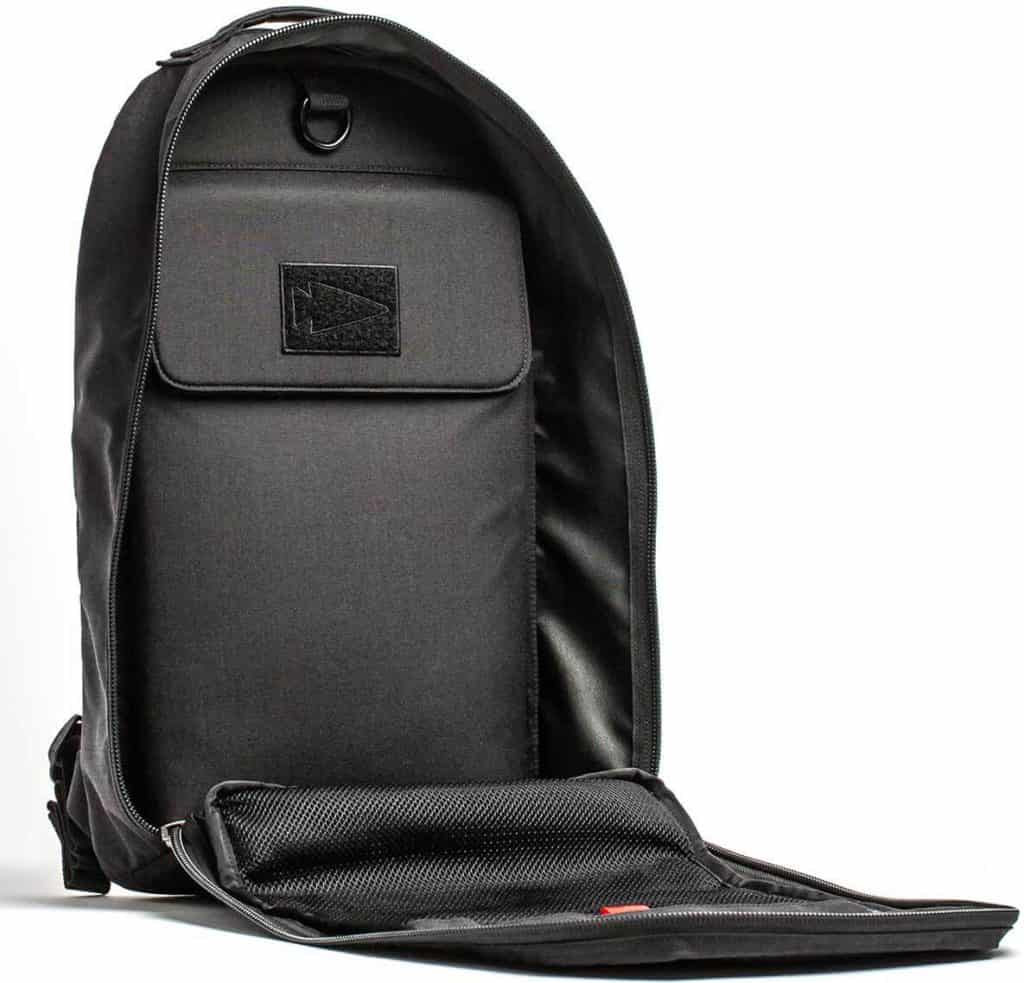 The Bullet Rucker has a single compartment and three interior pockets, including one for your Ruck Plate and two velcro close smaller pockets. It has a padded back panel for added comfort and lumbar padding that supports the natural curve of your back. It is highly water resistant with bottom grommet drain holes.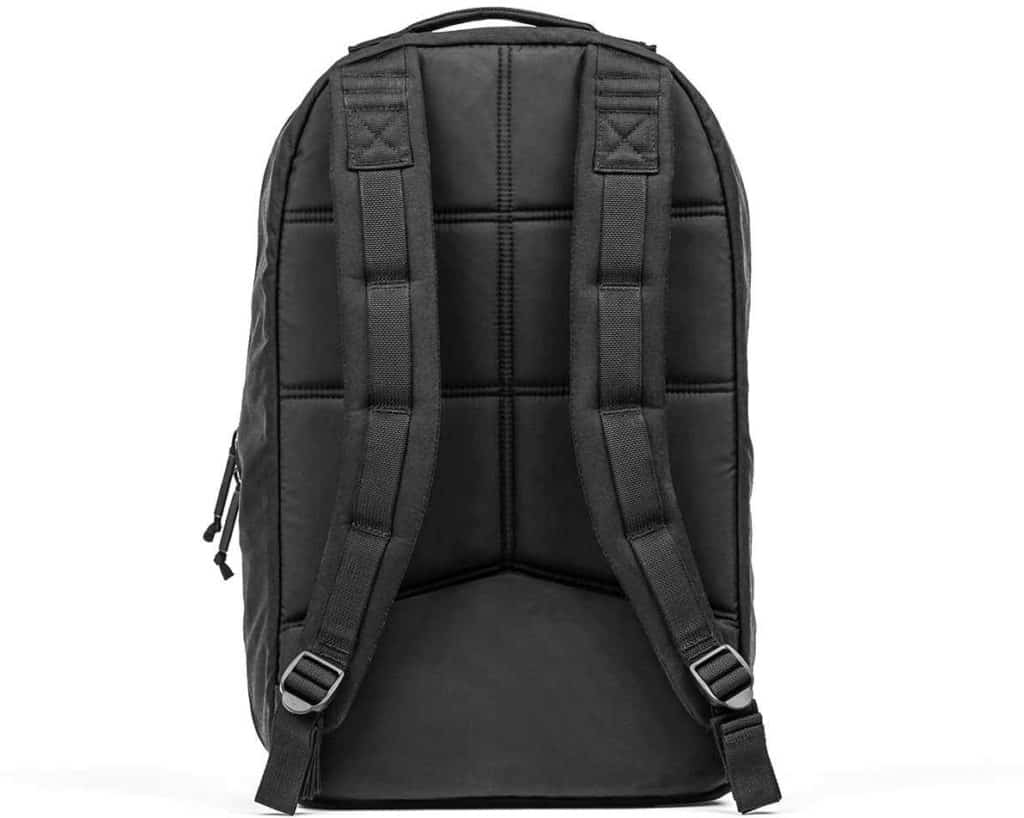 Sandbags – 120 Lb and 150 Lb
The Sandbags have additional bartacks, and significantly upgraded the Filler Bags to prevent sand leakage and seam failure. The Sandbags use 1000D CORDURA® as the primary material, with reinforced neoprene padding sewn into the 12 handles.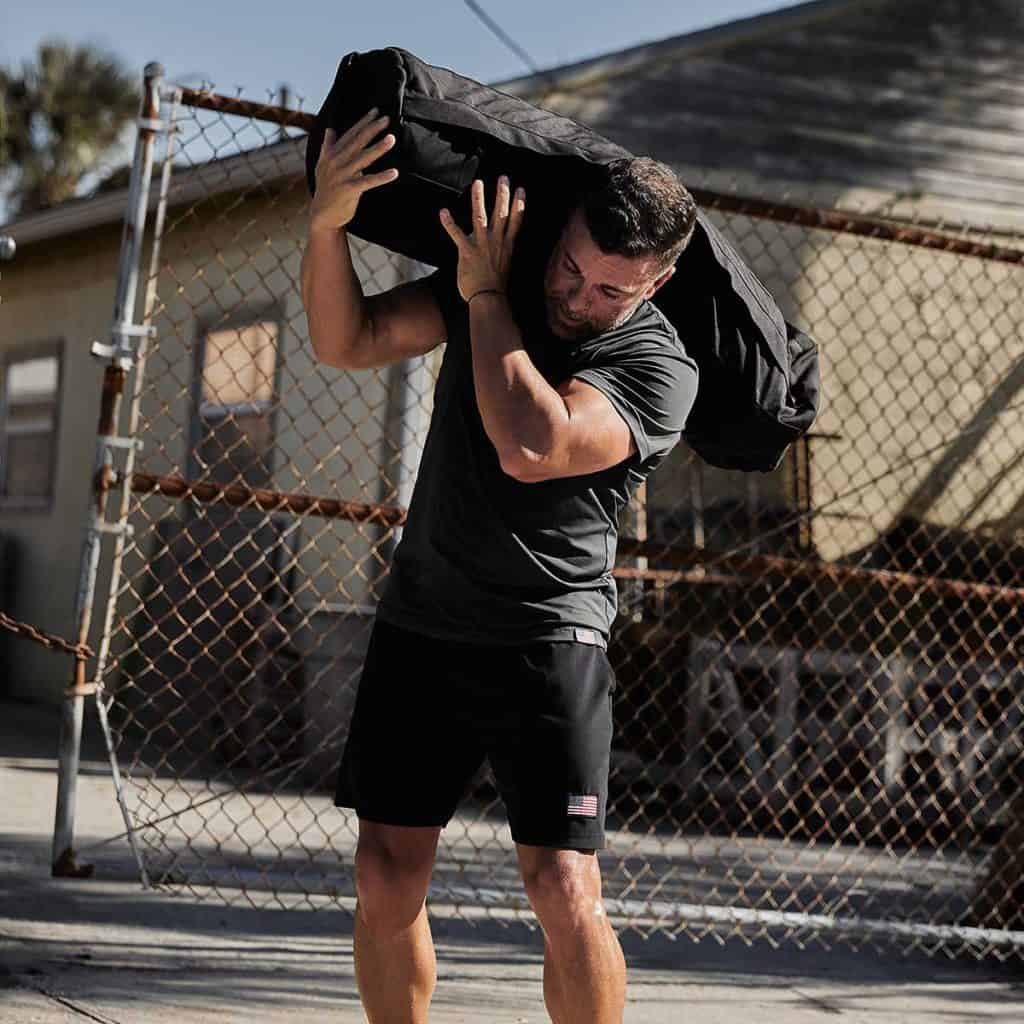 They also have reinforced, double-pass stitching at every seam and heavy-duty padded handles that are not rubberized. The triple Velcro closure filler bags have reinforced nylon webbing. The sandbags use the burliest YKK zippers and silent zipper pulls, so you don't hear metal zipper heads banging.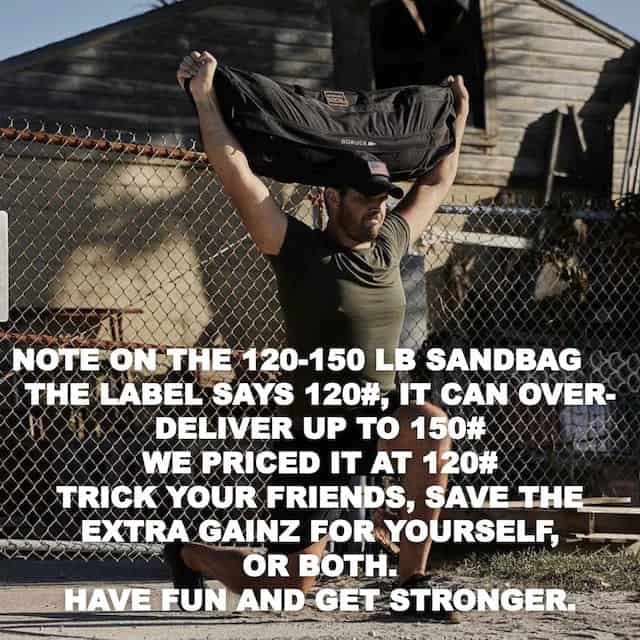 Rucker 4.0
The Rucker 4.0 is the most comfortable rucksack ever made, with upgraded padding on the top of the plate pocket. It has lumbar padding that supports the natural curve of your back and four padded handles on top, bottom, and both sides of the ruck. This ruck has a frame sheet that supports the integrity of the pack as you weigh it down and lets you carry a heavier load easily.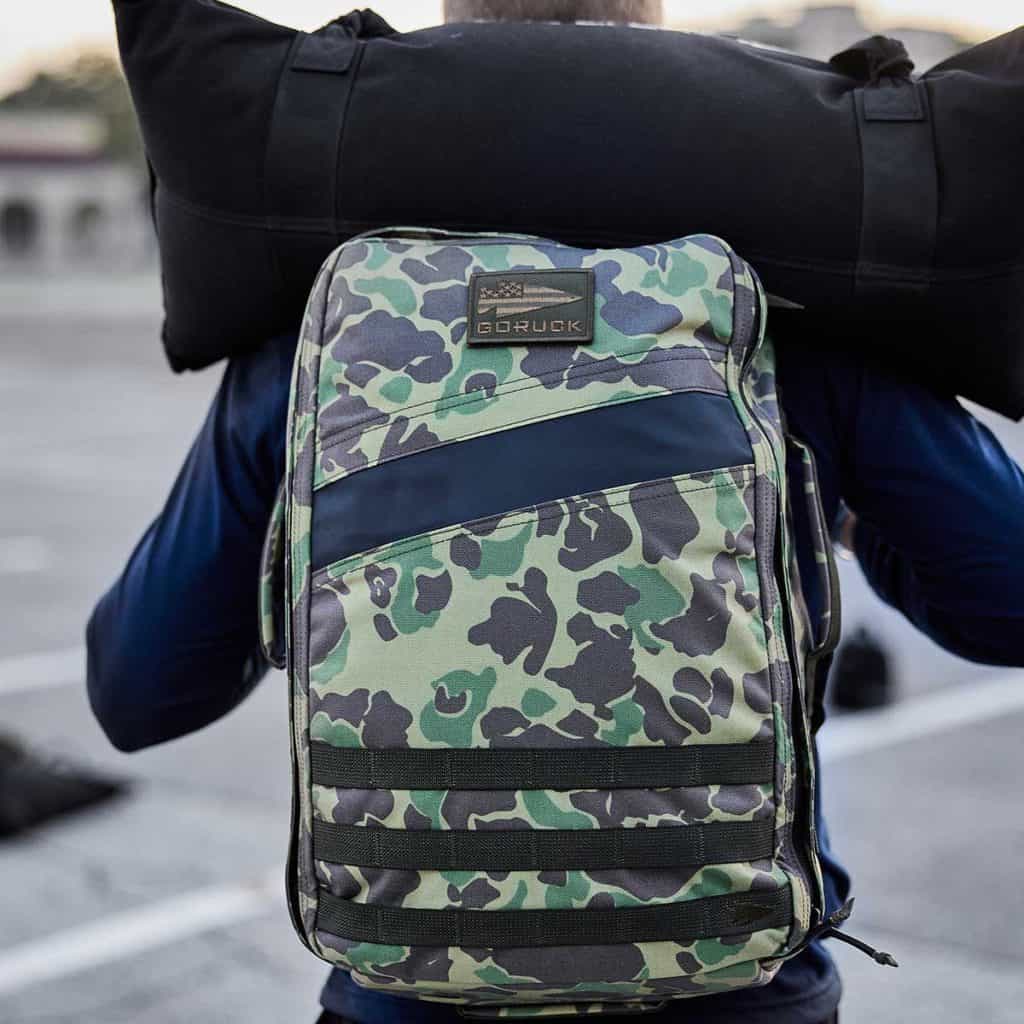 It includes adjustable and removable Training Sternum Strap and a 2″x3″ hook and loop on the front panel. This ruck has an interior D-ring and hydration tube exit port under the top handle of the ruck. It is rainproof and has an extra 2″x3″ hook and loop patch panel on the Ruck Plate® pocket. It has an elevated Ruck Plate® pocket that securely fits a 10LB Ruck Plate or a 20LB/30LB (Standard) Ruck Plate®.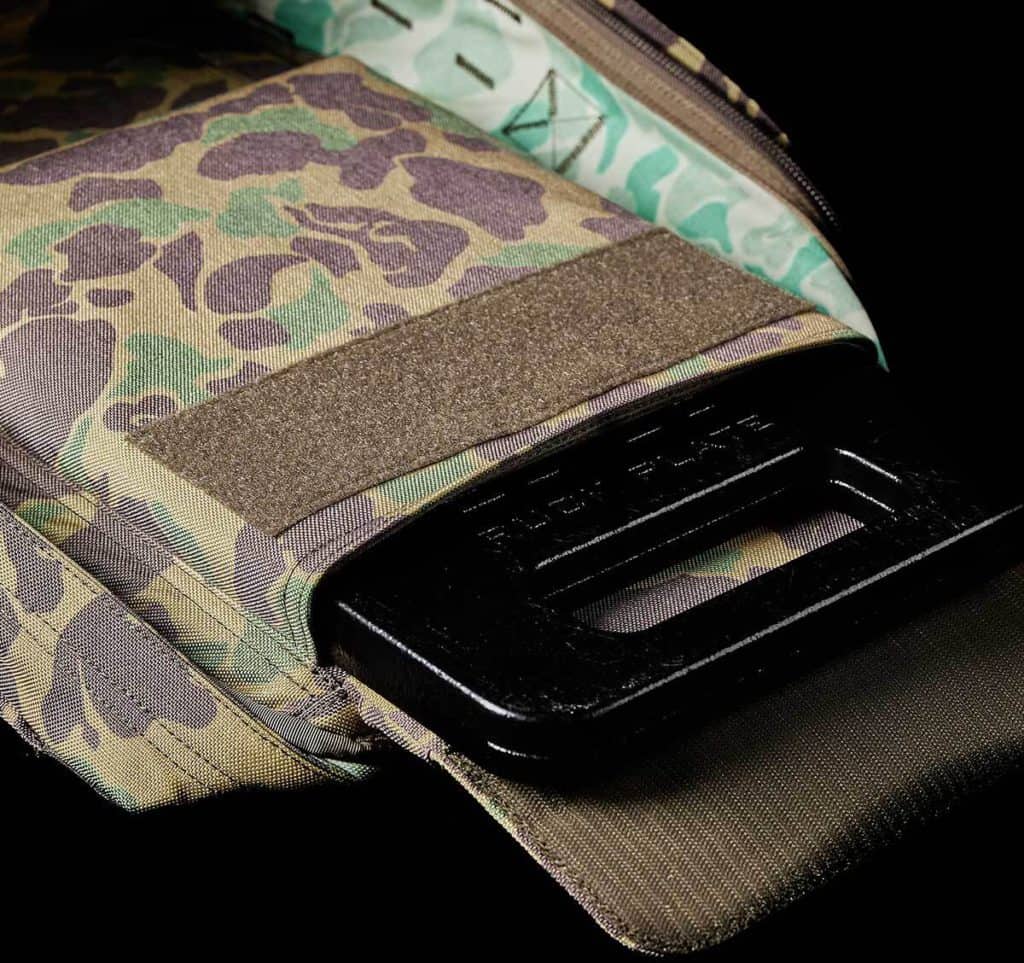 Sand Kettlebell
The Sand Kettlebells are designed to withstand constant abuse from workouts with their overbuilt construction and multi-step closure system. The endurance-focused design and heavy-duty padded handles allow the weight to swing comfortably and shift in your hand. They have double velcro top closure with an extra zipper panel for a seamless top.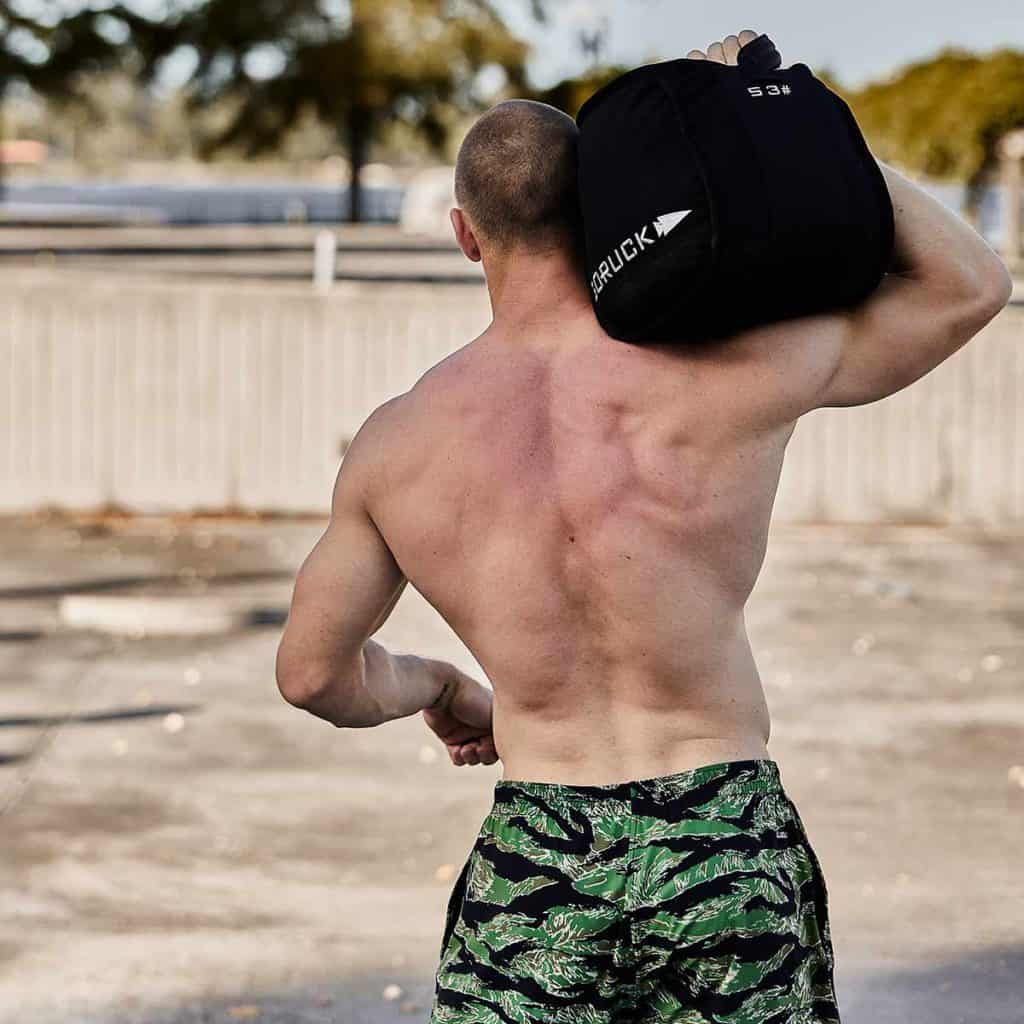 Every seam of the Sand Kettlebell has reinforced, double pass stitching and the bottom also has extra abrasion resistance. The heavy-duty padded handle is not rubberized, with reinforced neoprene padding sewn into each of them. The weight is embroidered on the exterior, as well as the GORUCK logo.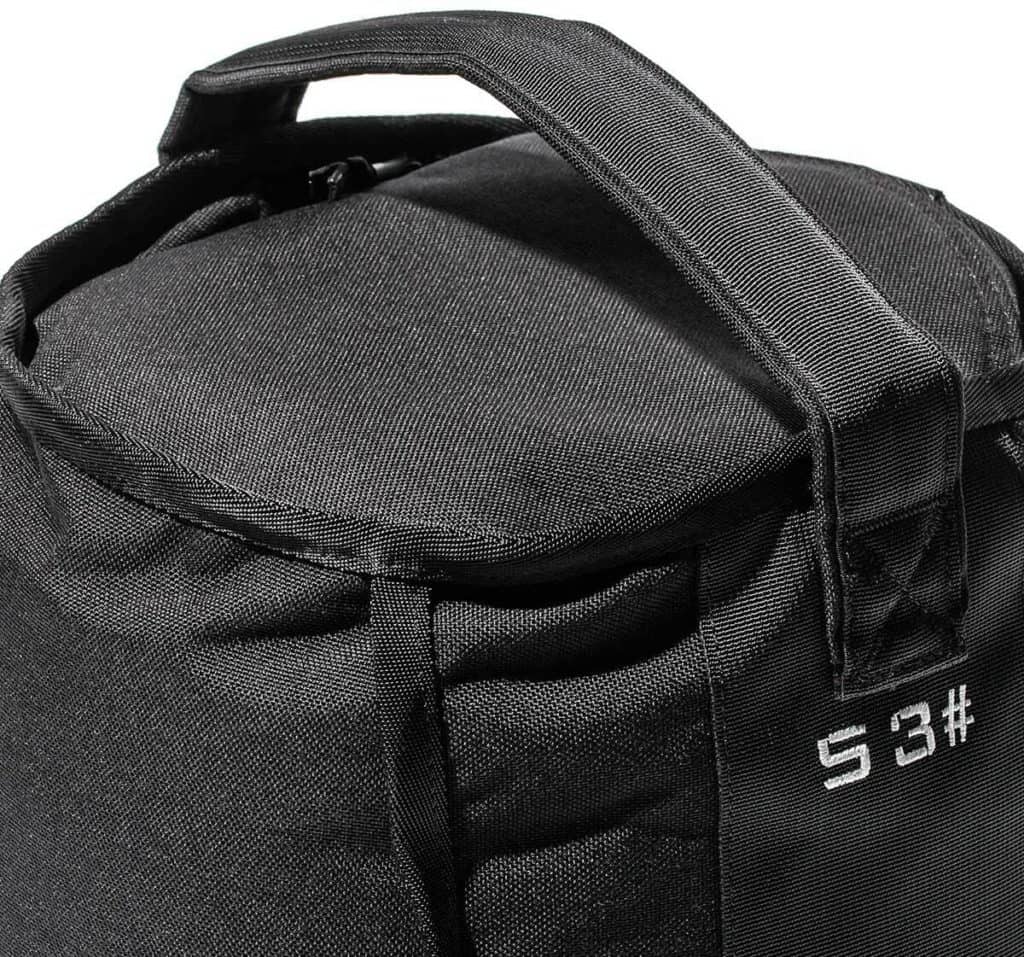 GORUCK Holiday Deals – Black Friday Sale 2022 – In Summary
That's our close-up look at GORUCK Holiday Deals – Black Friday Sale 2022.
All GORUCK-built gear, apparel, and footwear come with the Scars Lifetime Guarantee—GORUCK will fix or replace your item free of charge if they break. Get up to 40% discount on selected gear, apparel, and footwear when you go to GORUCK's website and check out during the Black Friday Sale. They are still in stock and ready to ship, so get them before they're gone.
Looking for more options? Check out these other great products:
Get the mighty GORUCK GR1 now in Black Multicam .
We liked the GORUCK Rucker 4 – a great hiking and fitness backpack.
More Black Friday 2022 Sales.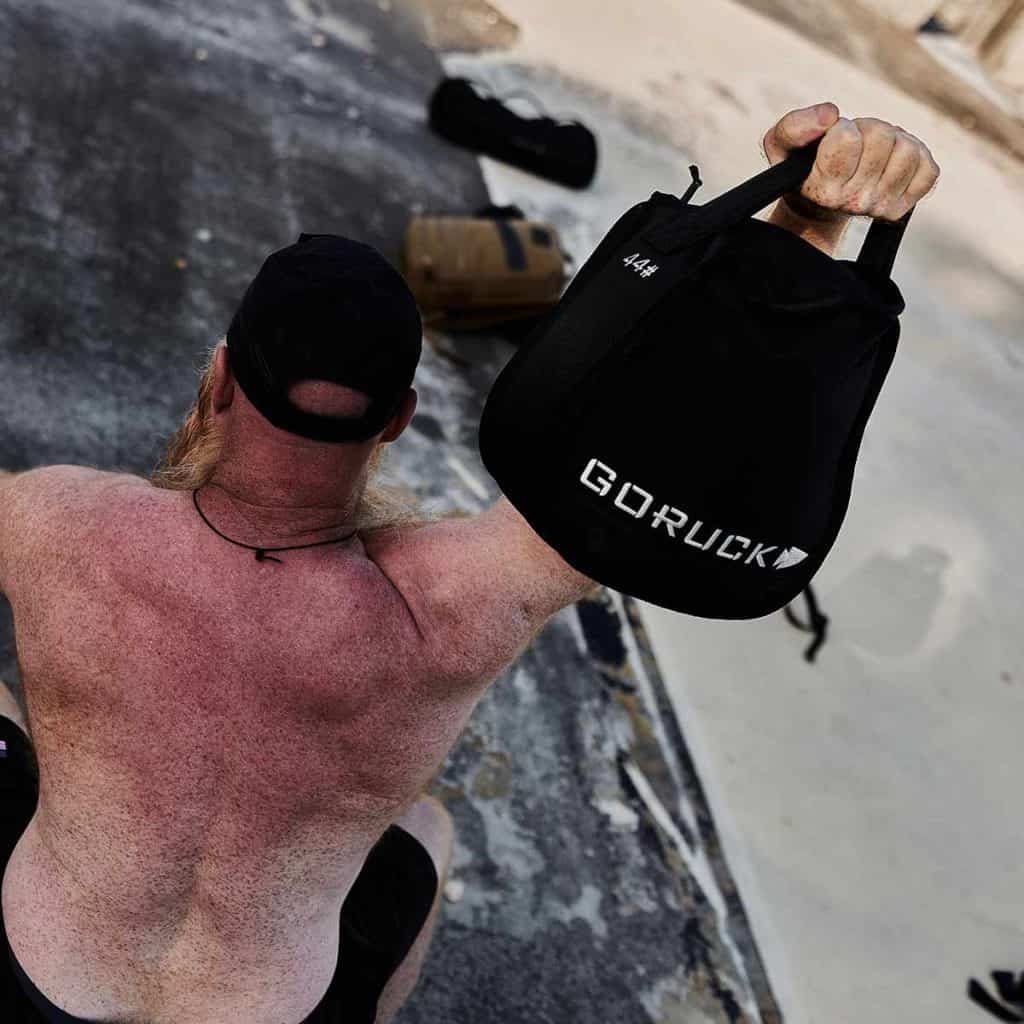 Photo Credits
Product photos on this page are property of GORUCK.
This website is not affiliated or associated with CrossFit, Inc. CrossFit is a registered trademark of CrossFit, Inc.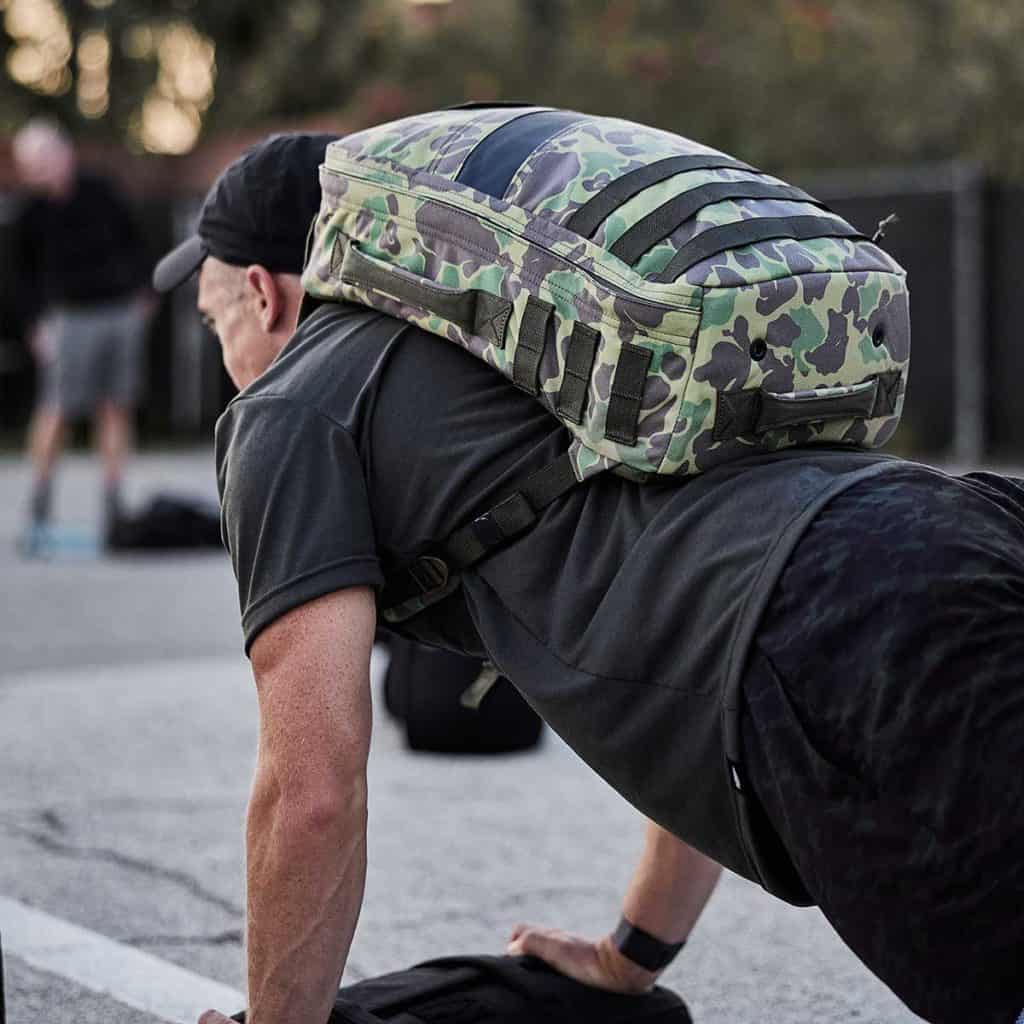 Affiliate Disclaimer
We are an affiliate of GORUCK and others that sell this training gear. If you buy clothing or other training gear after clicking the links in this article, we receive a small commission at no extra cost to you. This helps us to bring you in-depth information and content on these great training products.
Tim is the founder of FitAtMidlife.com – an avid gym rat for 30+ years, he's a reviewer of many, many shoes – and founder of the Speed Bag Gathering – the world's only gathering of speed bag punching enthusiasts.  See more gym reviews at Tim's YouTube channel.