The new Tiger Stripe Sand Bags from GORUCK look good and let you get a highly functional workout thanks to cheap sand.
Different fitness enthusiasts incorporate sandbag training into their training workouts for strength and endurance. A sandbag is a piece of excellent training equipment that offers versatility and helps build strength and conditioning. It also boosts performance, improves stability, builds better mental strength, strengthens your planes of motion, and is easy to carry anywhere.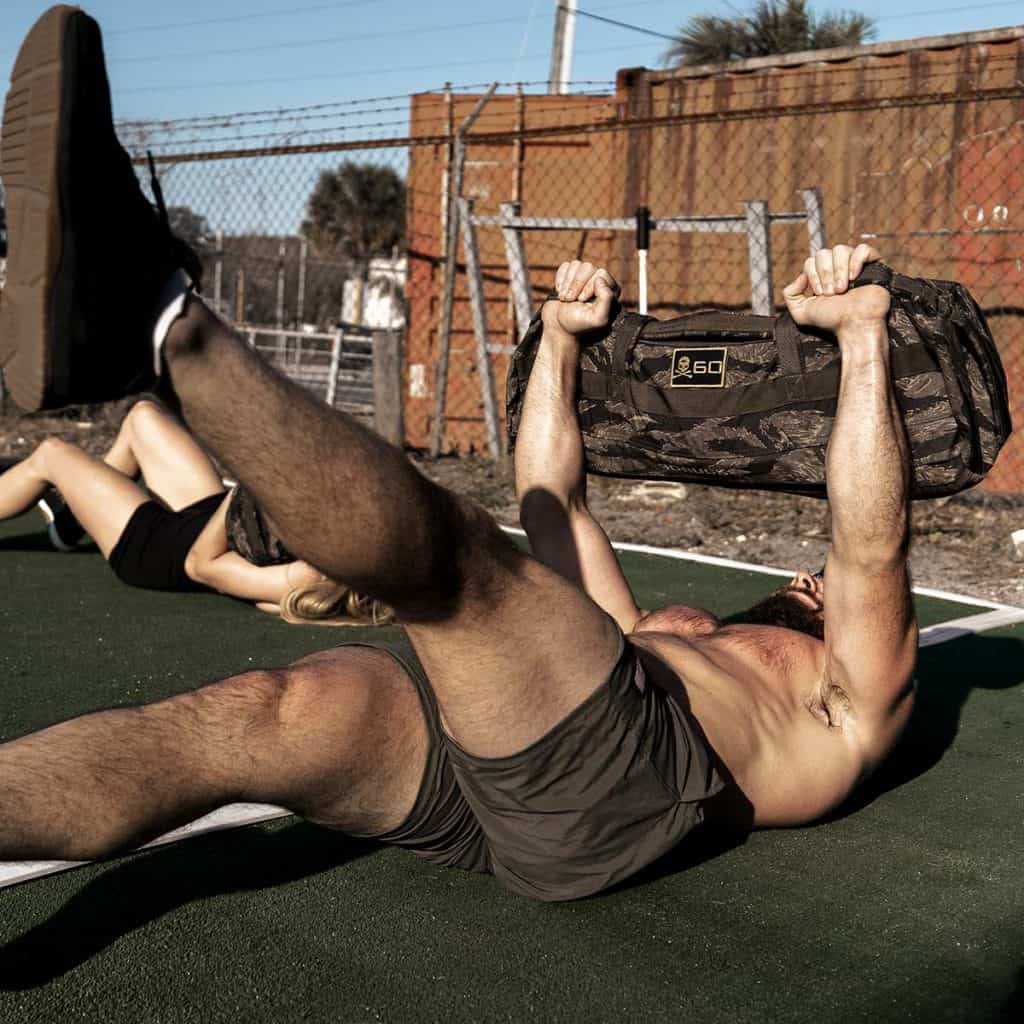 Sandbags (the ultimate functional workout?) from GORUCK:
Tiger Stripe Sand Bags – Overview
The most important feature of a sandbag is the handle, and GORUCK prioritized the handle construction and took the time to strengthen neoprene padding into every handle they made. GORUCK Sand Bags have handles with reinforced neoprene padding, making them the best on the market. This delivers a more secure and comfortable grip to hold it longer. Webbing digs into your hands, and the rubber is slippery and breaks down easily over time.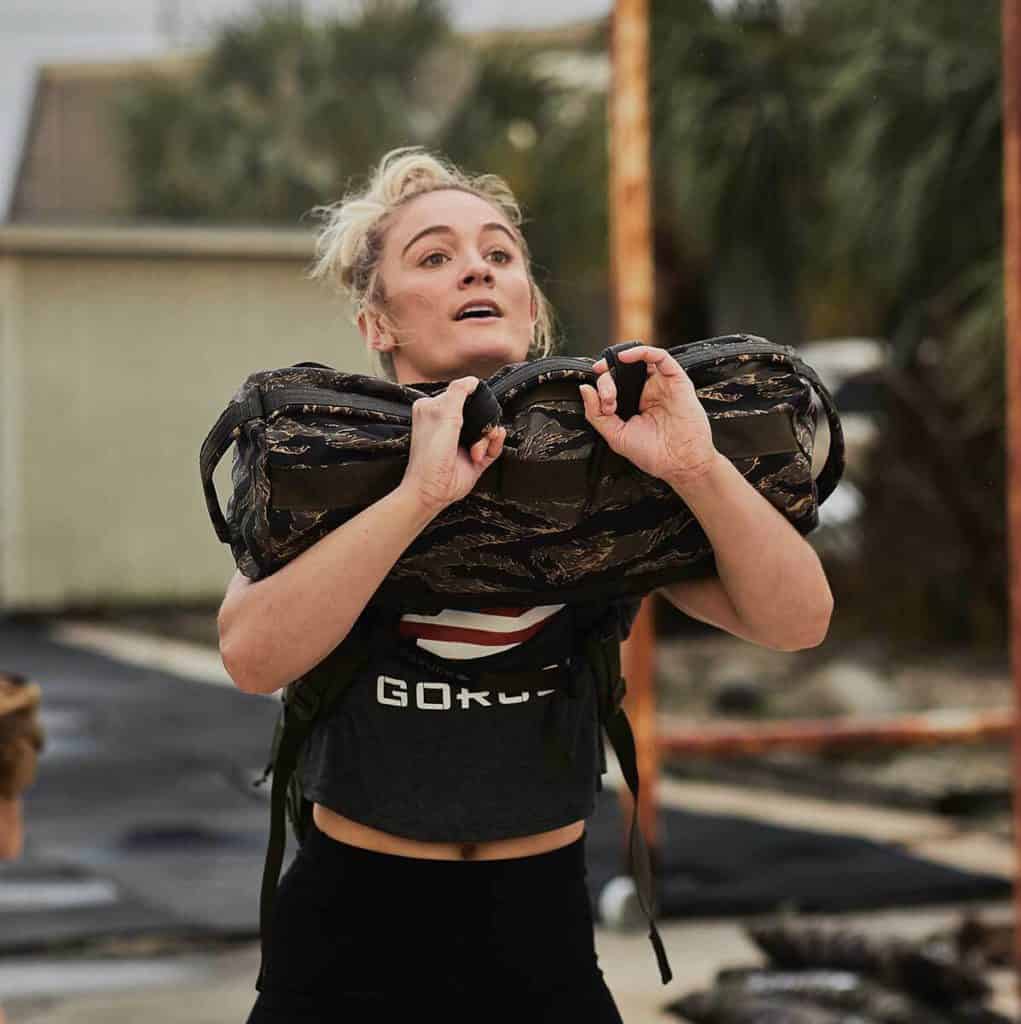 Sand Bags include a filler bag that secures the sand inside of it with triple velcro closure, an upgrade from the earlier versions with only a double closure. This ensures sand does not escape and fits snugly inside the outer shell. The Sand Bags are made from 1000 Denier Cordura, the preferred material for all Special Forces Rucks because of its resistance to the rigors of everything.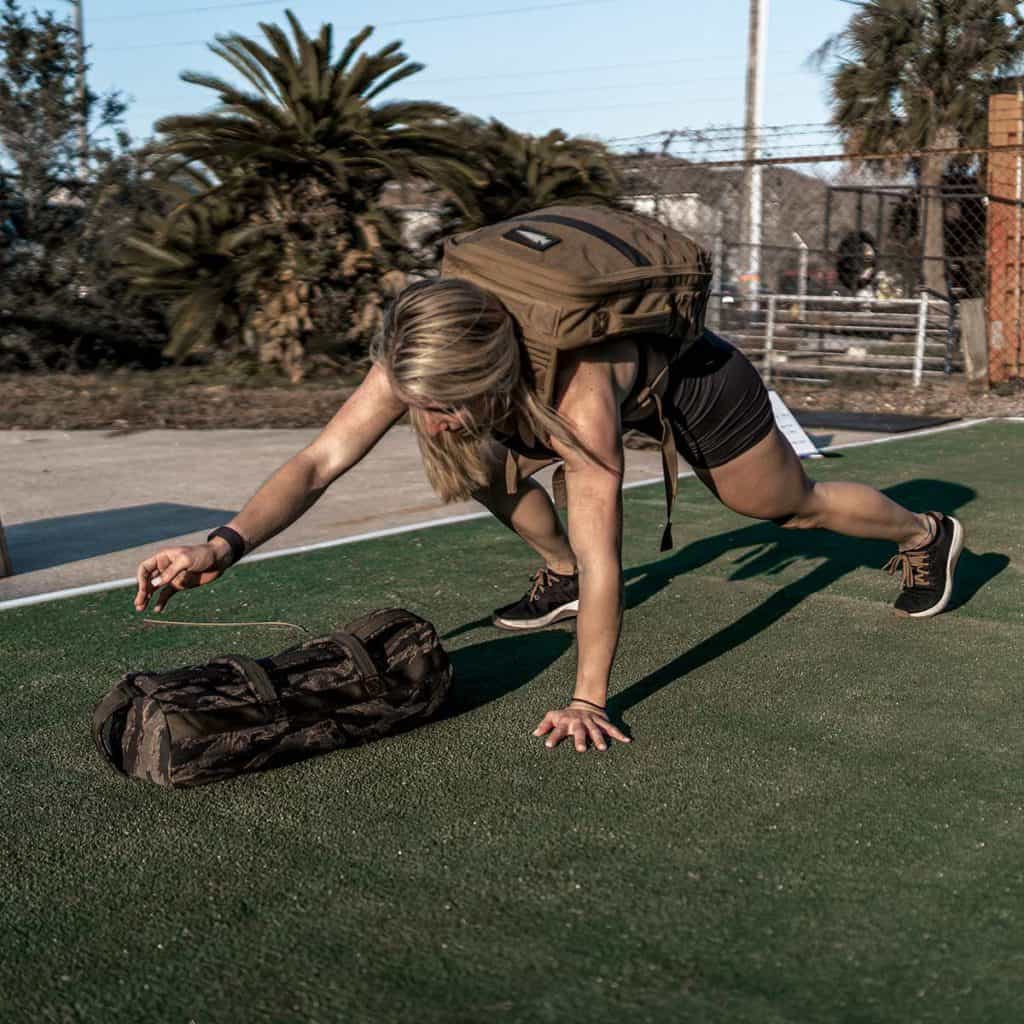 GORUCK Sand Bags use the burliest YKK zippers with silent zipper pulls to avoid metal zipper heads rattling. They have double-pass stitching at every seam (this requires two passes with a sewing machine) and box stitch reinforcement at the handles, making these exercise sandbags stronger. Since 2013, GORUCK sandbags have been tested at thousands of GORUCK Challenges and GORUCK Selection.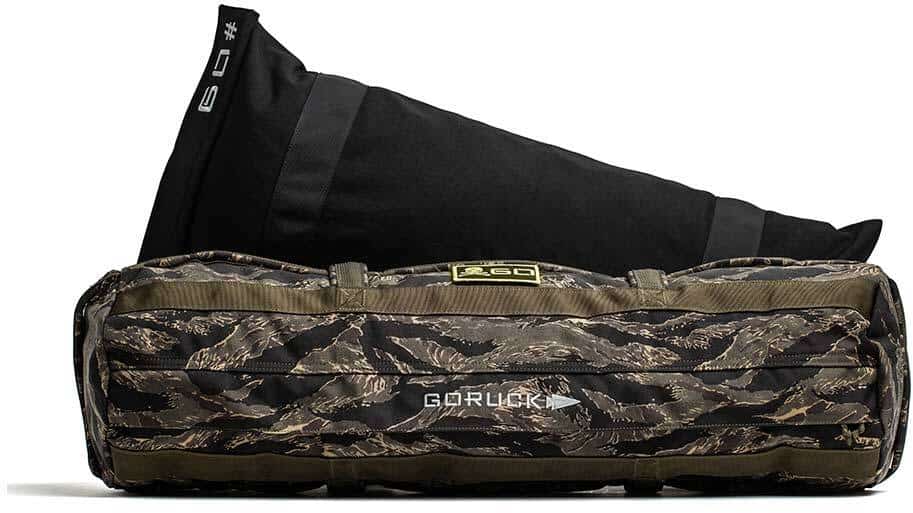 Simple Training Sandbag
The Simple Sandbag is the perfect tool if you want to start with sandbag training or furnish your home gym. It has two extra padded handles, allowing you to do different movements, from deadlifts, cleans, & squats to push presses and rows. These heavy-duty padded handles are not rubberized; instead, they have reinforced neoprene padding sewn into them.
The sandbag is made from 1000D Cordura with triple velcro closure filler bags with reinforced nylon webbing and the GORUCK logo and weight embroidered on the exterior. It utilizes an interlocking system of fabric and seams, so the sand does not escape. The seams are sewn up the middle with a French-style seam with 3x the stitches as the earlier sandbag filler bags. The seam up the middle also eases any previous pressure points.
Tiger Stripe Sand Bags – In Summary
That's our close-up look at the Tiger Stripe Sand Bags.
On top of the Scars Lifetime Guarantee, GORUCK improved the Tiger Strip Sand Bag. Extra bartacks are added, and the Filler Bags are significantly upgraded to stop sand leakage and seam failure. It also has superior construction, special forces grade materials, and reinforced neoprene padded handles.
Looking for more options? Check out these other great products:
More GORUCK Sandbags.
Rogue has the Rogue JC-100S Jerry Can Sandbag too.
More products from GORUCK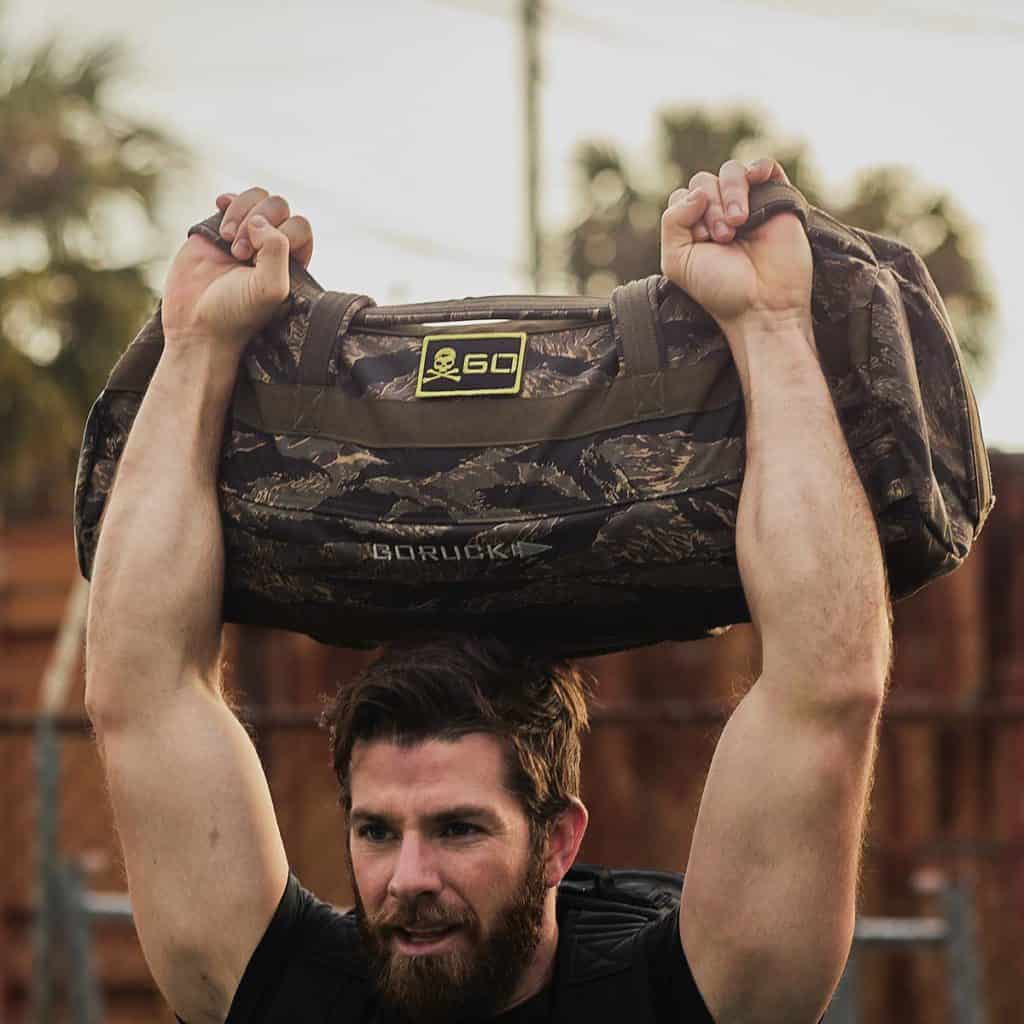 Photo Credits
Product photos on this page are property of GORUCK.
This website is not affiliated or associated with CrossFit, Inc. CrossFit is a registered trademark of CrossFit, Inc.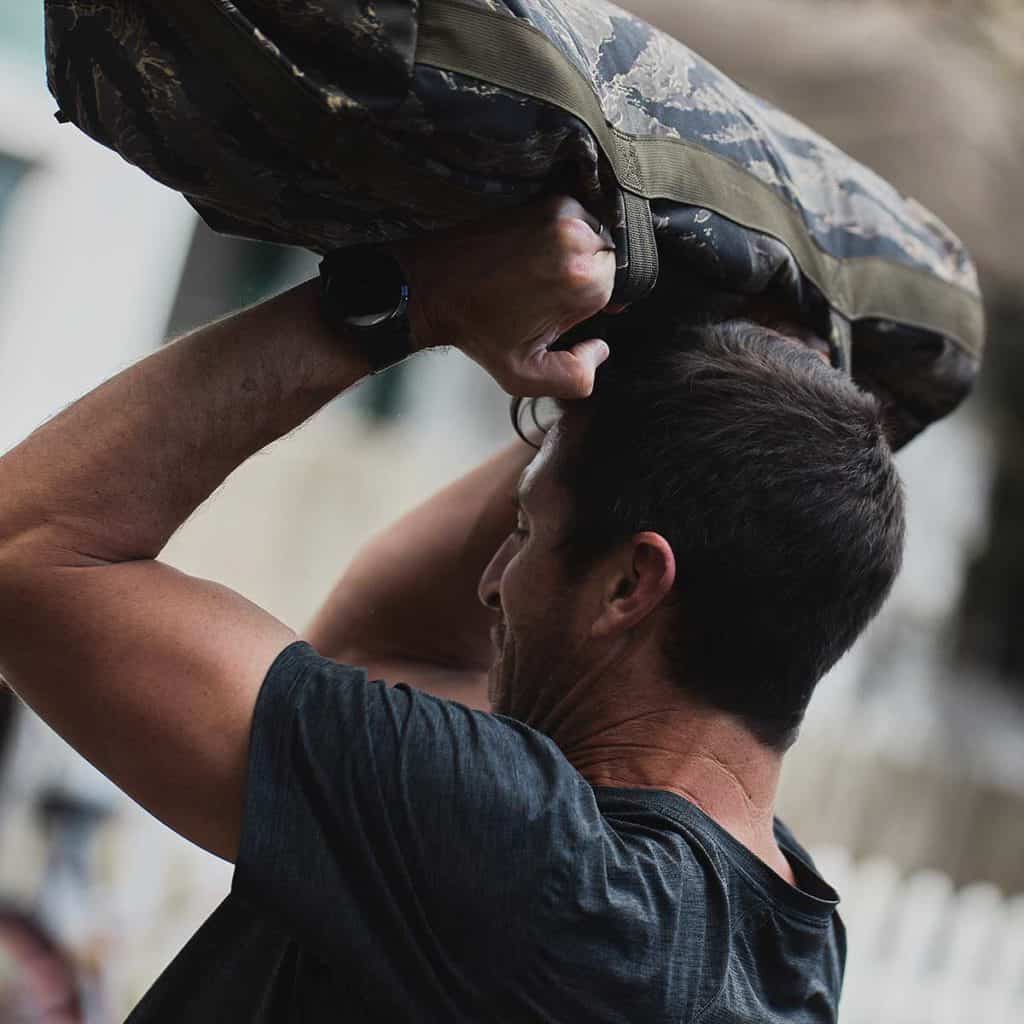 Affiliate Disclaimer
We are an affiliate of GORUCK and others that sell this training gear. If you buy clothing or other training gear after clicking the links in this article, we receive a small commission at no extra cost to you. This helps us to bring you in-depth information and content on these great training products.
Tim is the founder of FitAtMidlife.com – an avid gym rat for 30+ years, he's a reviewer of many, many shoes – and founder of the Speed Bag Gathering – the world's only gathering of speed bag punching enthusiasts.  See more gym reviews at Tim's YouTube channel.