Fringe Sport has some unique designs (like their Pizza and Donut bumper plates!) But now they are bringing their own zany brand of fun to the ruck march with the Bonehead Ruck Weight Plates.
What is a ruck weight? Well, it's simple – it's a weight for your rucksack (aka backpack for us civilians.)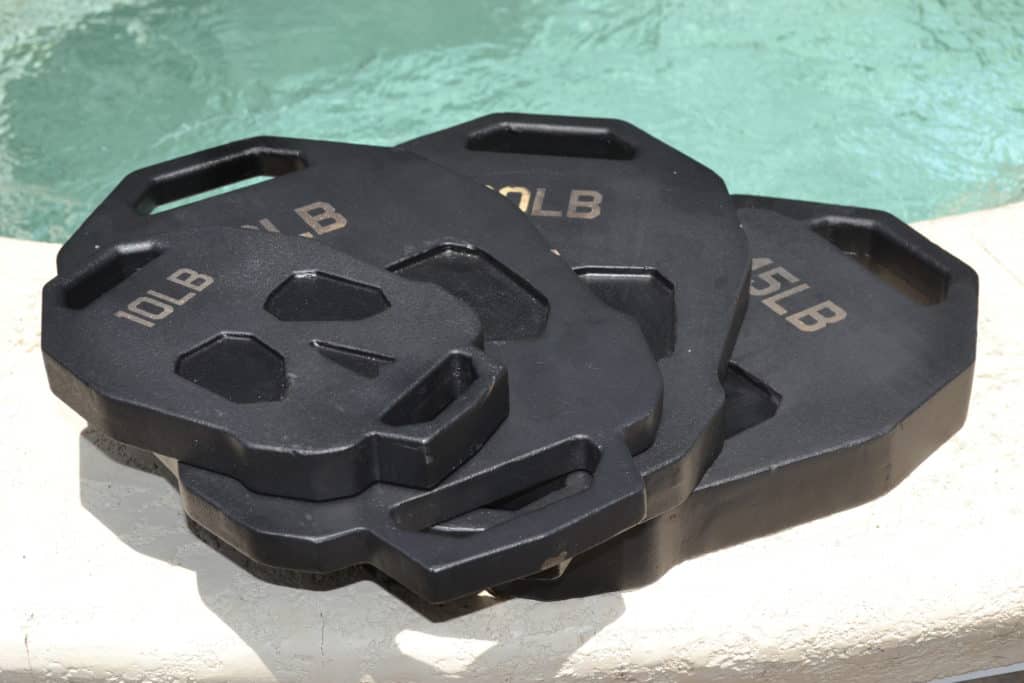 Put some weight in a backpack and you turn an ordinary walk into a much more stressful workout.
Fringe Sport has different sizes, for different skill levels. WARNING: Think 45 lbs isn't heavy? Take that one out for 4-5 miles – it will be a humbling experience!
Bonehead Ruck Weights Review
Not quite sure what all the rucking fuss is about? We explain in How many Calories Does Rucking Burn?
Back to the plates, let's take a tour.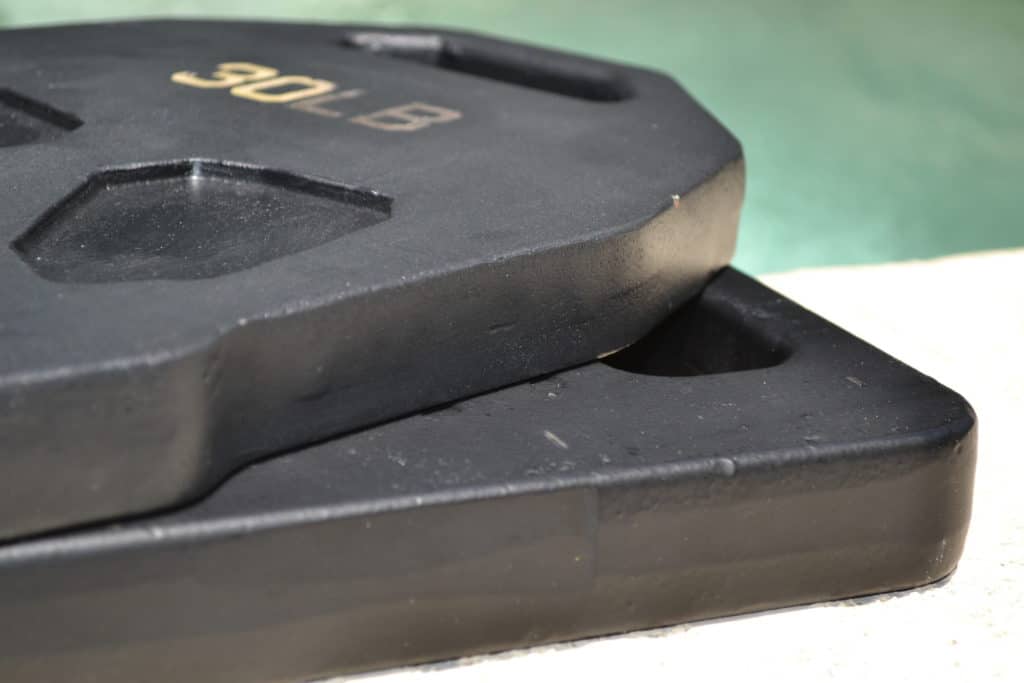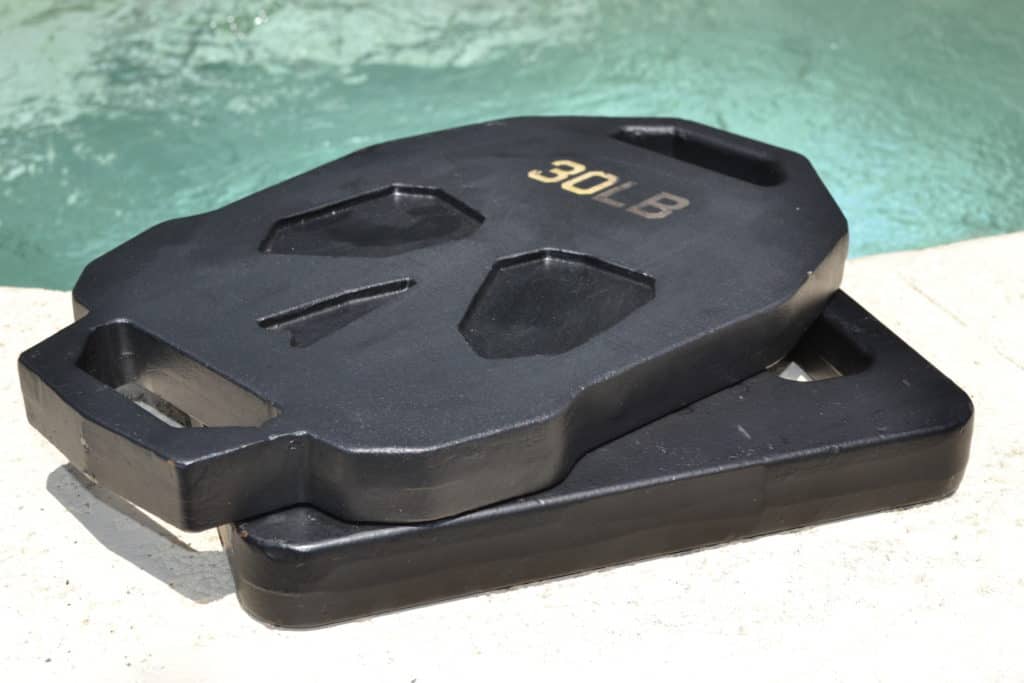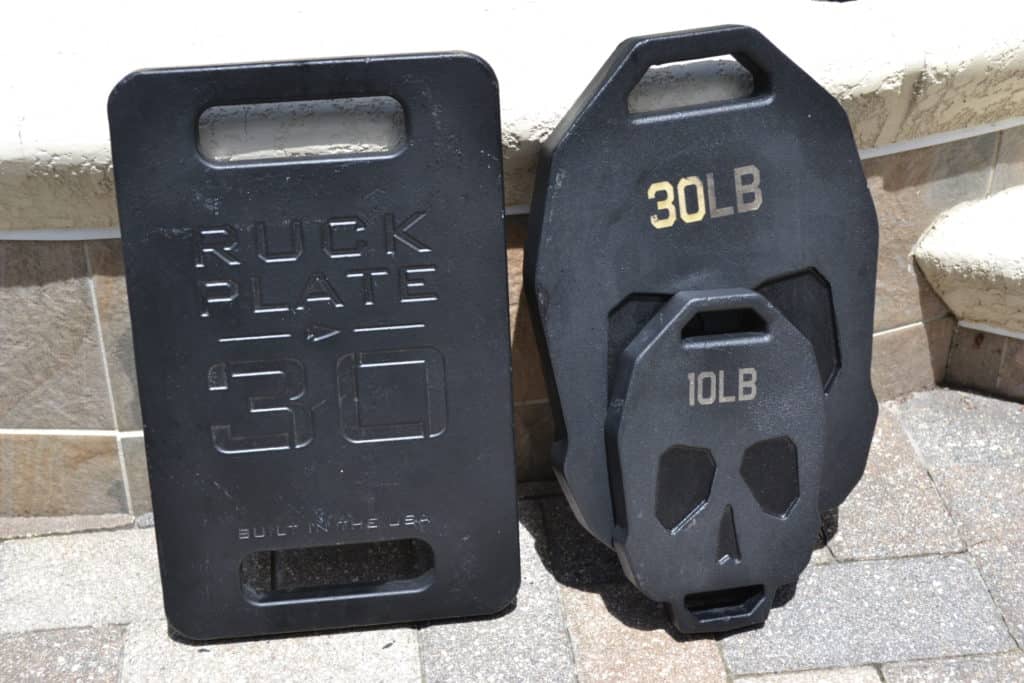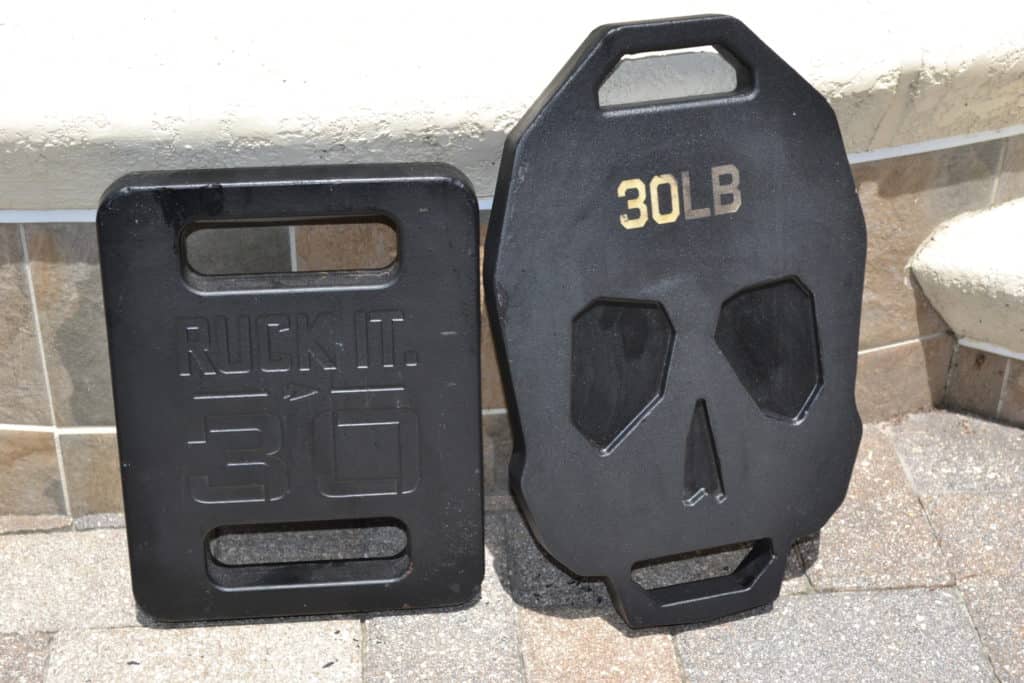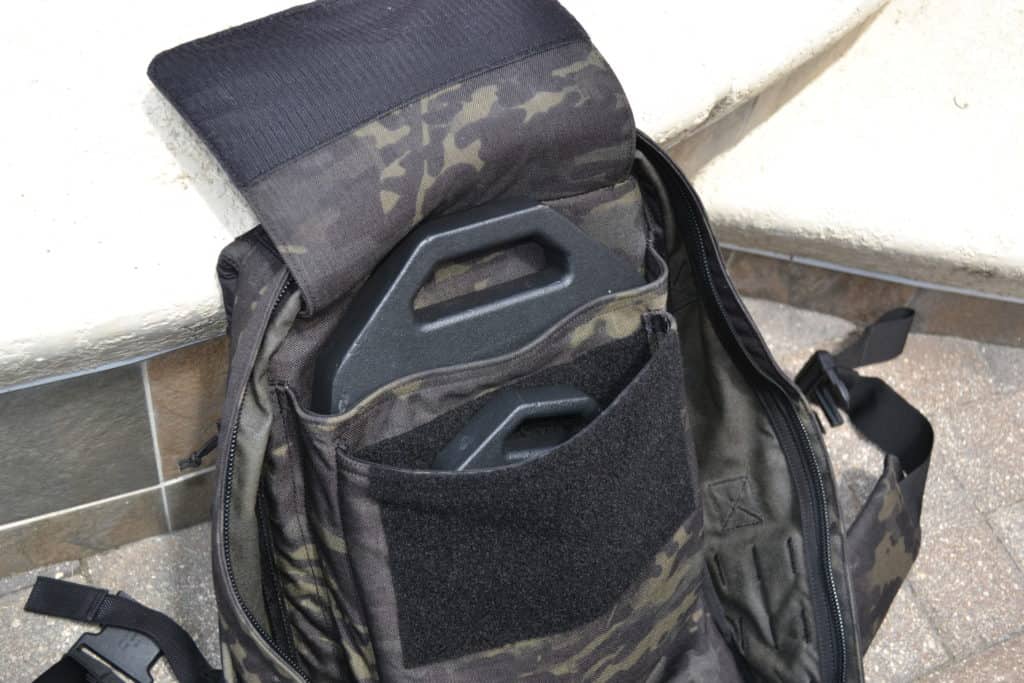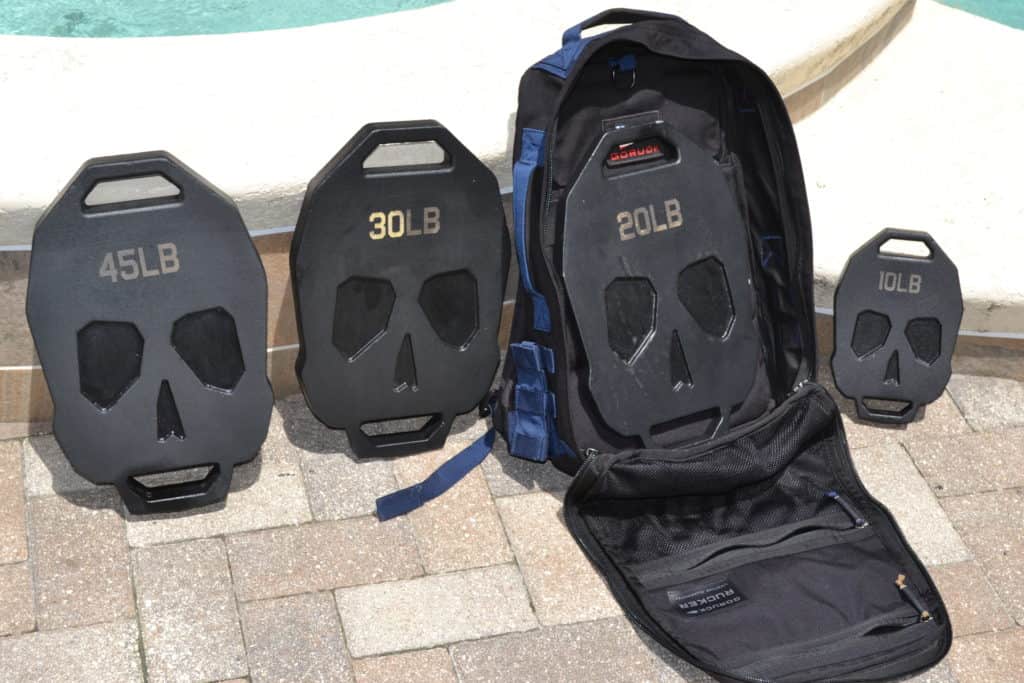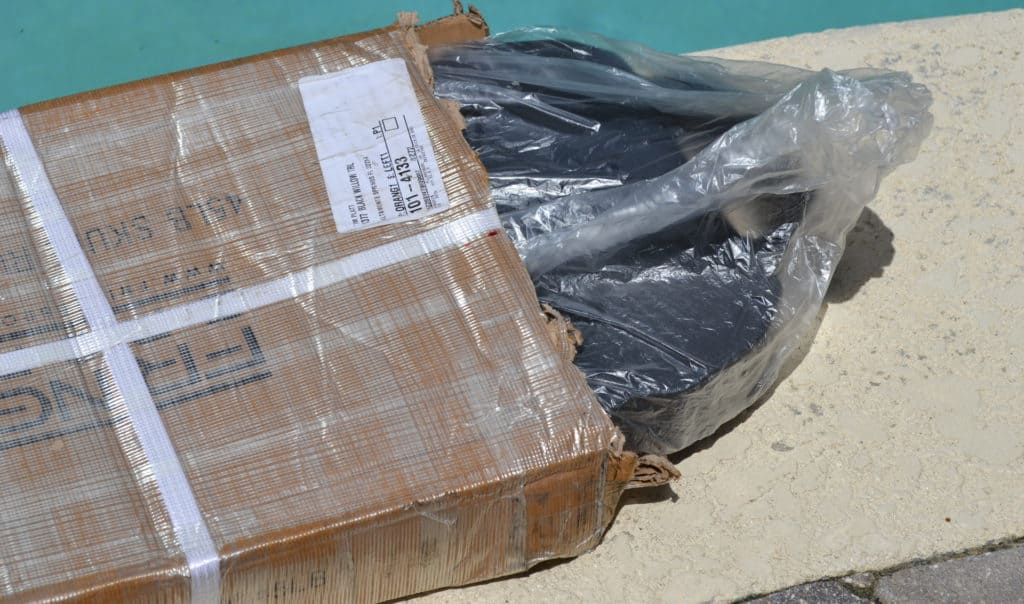 Bonehead Ruck Weight Plates – Overview
All 10, 20, 30, or 45lb weight plates fit in standard-sized rucksacks and are great for growth. Whether you are new or hardcore to rucking, carrying these weight plates around can benefit you. You can get a rucksack, load it with the weight you are comfortable with at first, then walk around the neighborhood or anywhere your feet lead you. If you are unsure of what weight to carry around, you can start with 10 lbs though most people start with 20 lbs. They are manufactured out of solid cast iron and coated in a black powder coat. Though durable, they are not bulletproof and are not meant for protection.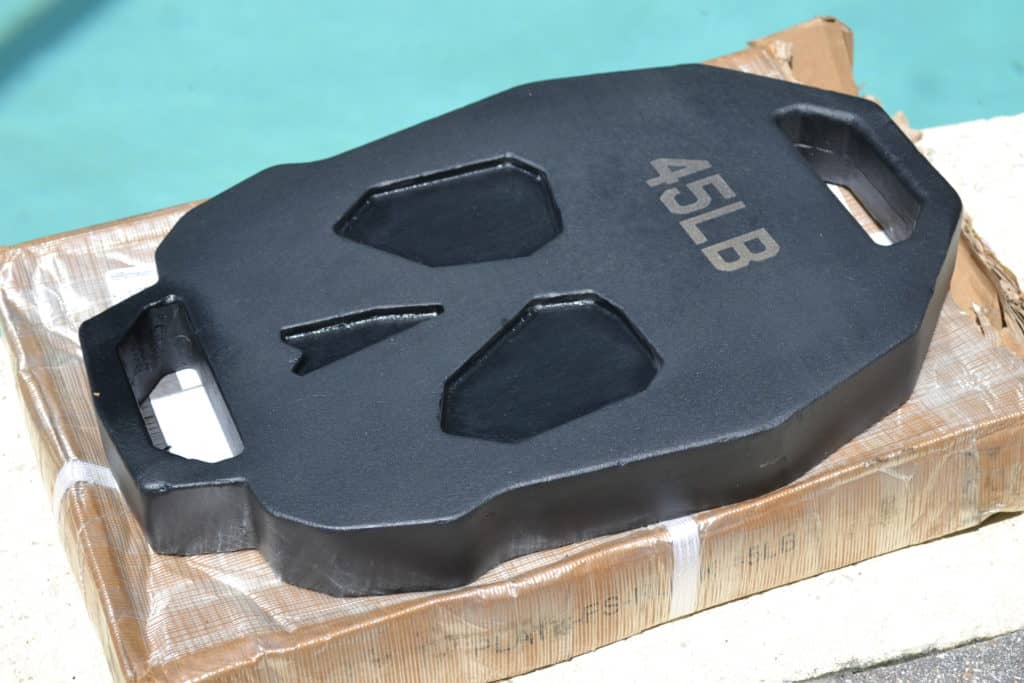 The Bonehead Ruck Weight Plates are versatile — you can use them for rucking, swinging it like a kettlebell, or holding onto its handles during the ultimate weighted flow. These ruck weight plates are developed to fit standard-sized rucksacks like the GORUCK GR1 and GORUCK Rucker. The ruck weights take up minimal space and present the most convenient workouts opportunities at home or on the road. Fringe Sport devised these weight plates with two handles for easy swinging, lifting, weighing, and other exercises.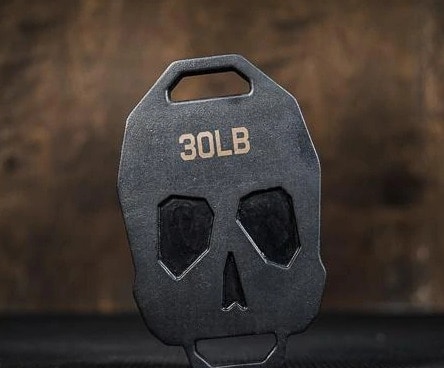 All dimensions for each weight are the same, except for the thickness of the weight. The 10 Lb is also smaller.
Dimensions for 45lb, 30lb 20lb: 15″ x 9.5″ Dimensions for 10lb: 9″ x 5.86″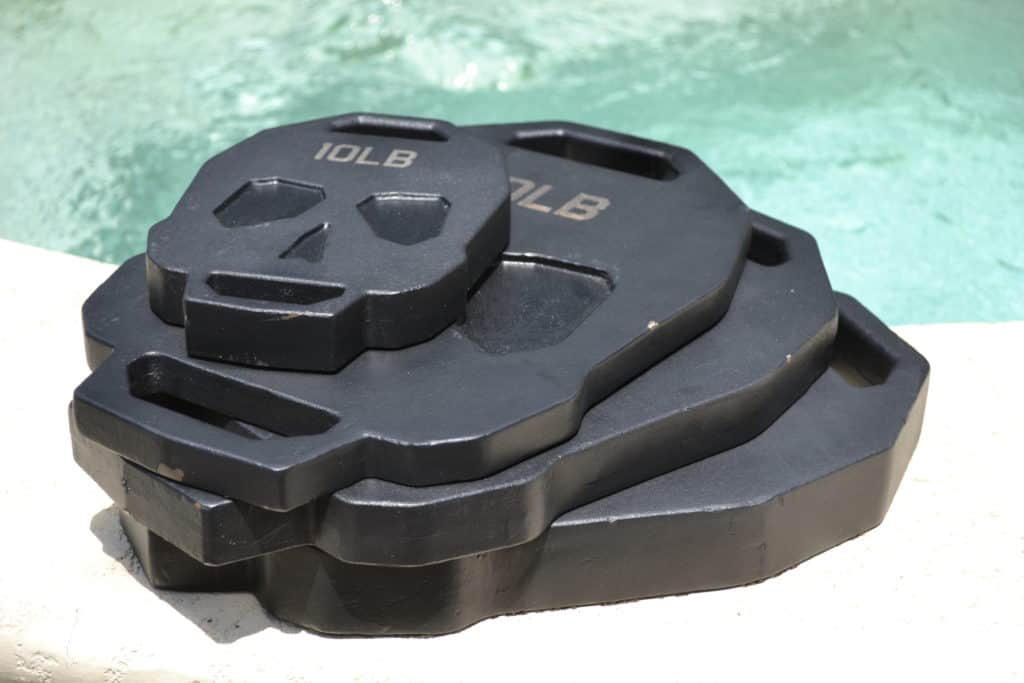 Thickness: 45lbs: 1.7″ 30lbs: 1.15″ 20lbs: 3/4″ 10lbs: 1″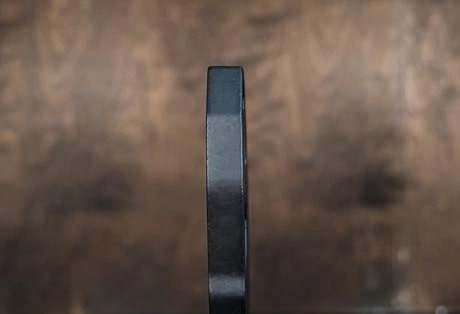 Bonehead Ruck Weight Plates – In Summary
That's our close-up look at Bonehead Ruck Weight Plates.
Think about your kettlebells and double their power. You get the Ruck Weight Plates. You can swing them, hold their handles, or put them in your rucksack while giving your that hear pumping workout that you've been looking for. These ruck weights are perfect if you have a small garage and offer the options for workouts anywhere. You can purchase them individually or as a set.
What sort of backpack can you put these in? I wouldn't use a cheapo bag from Walmart – it'll rip. Instead check out the GORUCK Rucker 3 – it's hands-down the best ruck for fitness purposes.
Check here for more ruck weight options.
More products from Fringe Sport.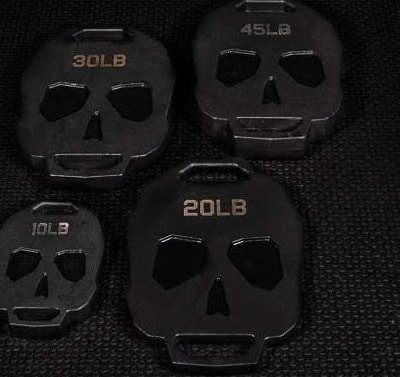 Photo Credits
Some product photos on this page are property of Fringe Sport.
This website is not affiliated or associated with CrossFit, Inc. CrossFit is a registered trademark of CrossFit, Inc.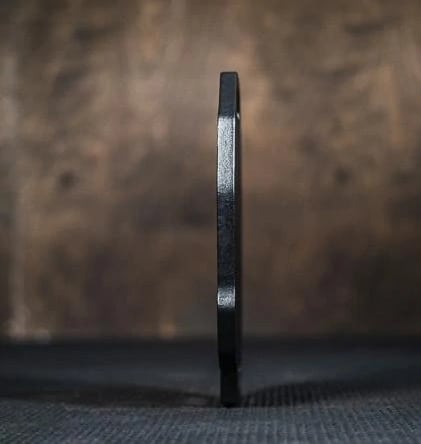 Affiliate Disclaimer
We are an affiliate of Fringe Sport and others that sell this training gear. If you buy clothing or other training gear after clicking the links in this article, we receive a small commission at no extra cost to you. This helps us to bring you in-depth information and content on these great training products.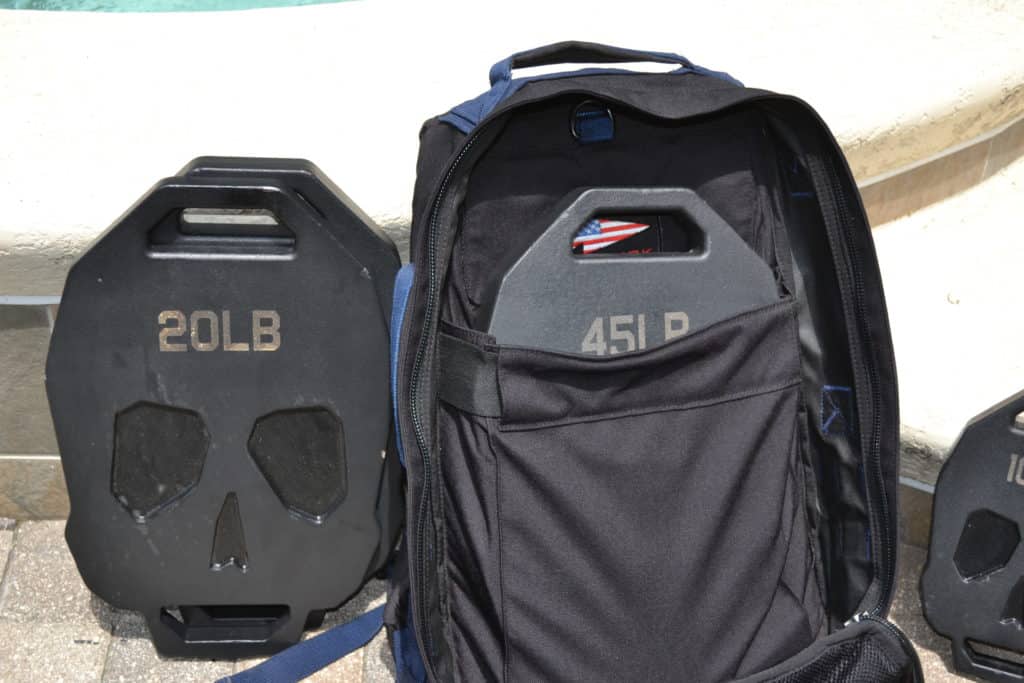 Tim is the founder of FitAtMidlife.com – an avid gym rat for 30+ years, he's a reviewer of many, many shoes – and founder of the Speed Bag Gathering – the world's only gathering of speed bag punching enthusiasts.  See more gym reviews at Tim's YouTube channel.