GORUCK makes awesome rucking gear – but when they are out of stock, what's your next best option?
Rogue Fitness carries a lot of the basic GORUCK Gear.
Rucking is the answer if you don't like running but want to burn calories up to 3x faster. Rucking is as simple as walking with a weighted backpack or rucksack. Your heart pumps quicker during a rucking workout to get oxygen-rich blood throughout your body, boosting circulation.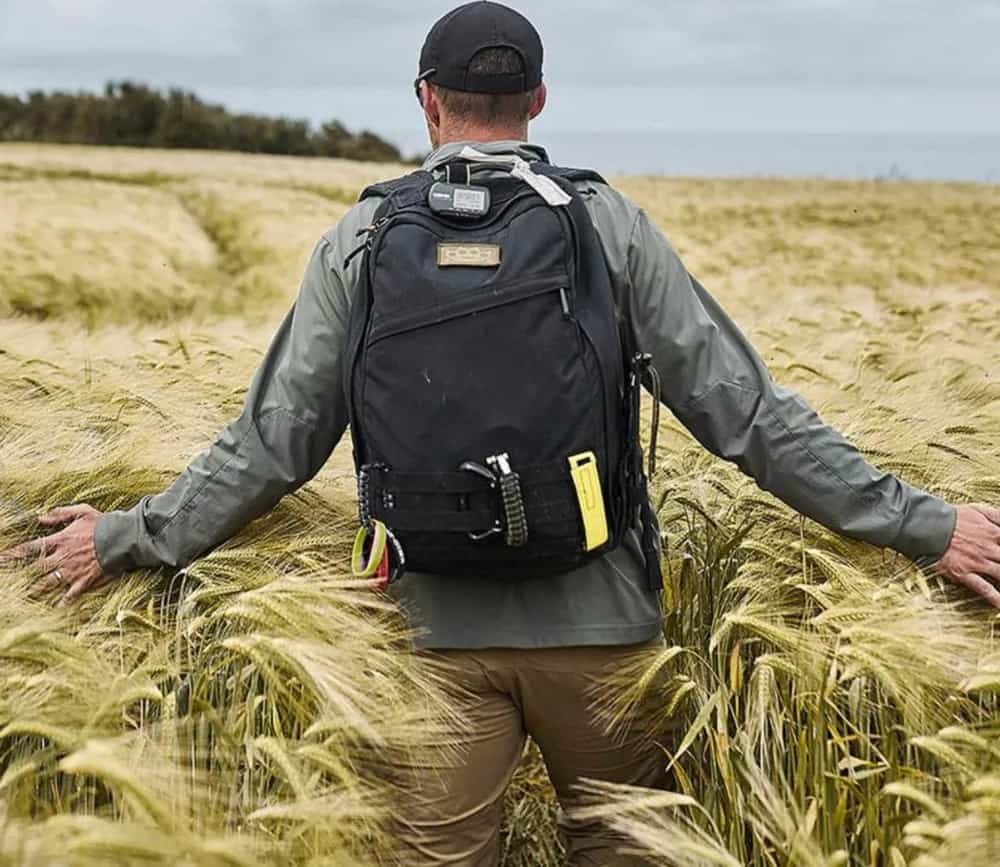 GORUCK out of inventory? Get it from Rogue Fitness:
GORUCK Rucker 4 Review – Our Review
To test this product, we got hands-on and in-depth.
Here's what we found:
This Rucker is the 4th generation of GORUCK's Rucker backpack and is made specifically for fitness training purposes. It now has just a single zipper and has more padding for bear crawls to keep the plate/weight from hitting you in the back of the head.
Two additional D-rings are also inside and give a superior touch. There are no interior zippers. Instead, it has the hook and loop velcro that is very secure. It has a 10MM EVA foam padding lumbar support and a hi-vis reflective stripe across the front for safety.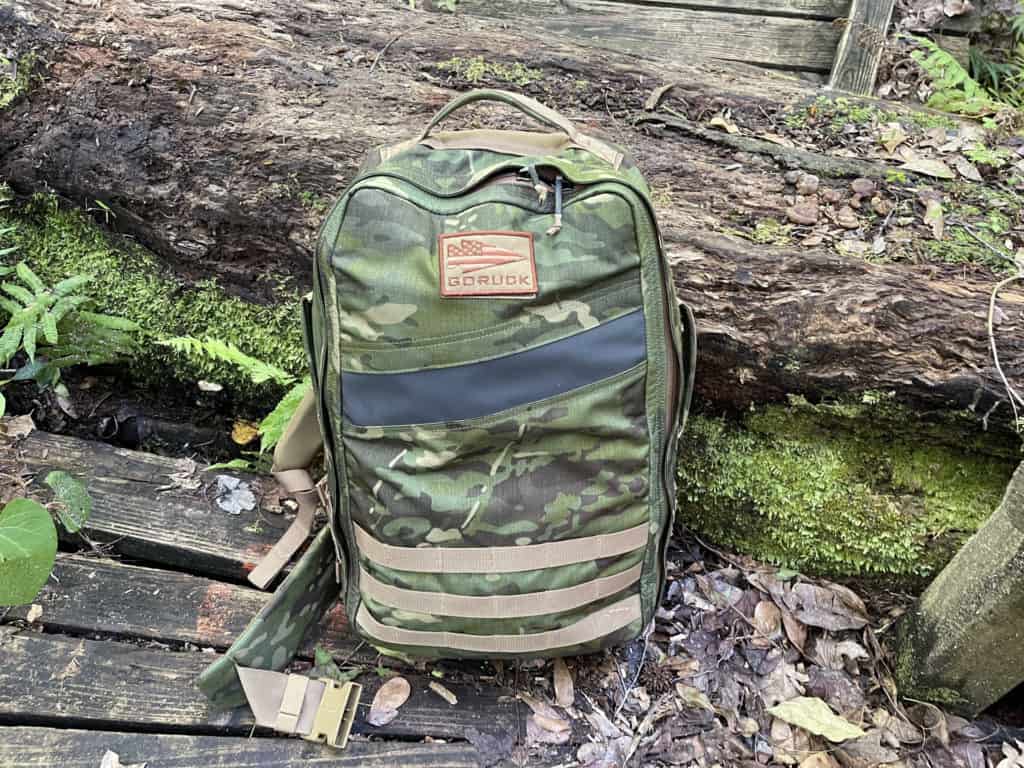 It uses 500D CORDURA® for Tropic Multicam and 1000D CORDURA® for Black as primary materials, while the back panel and shoulder strap underside material are made from 210D HT (High Tenacity) CORDURA®.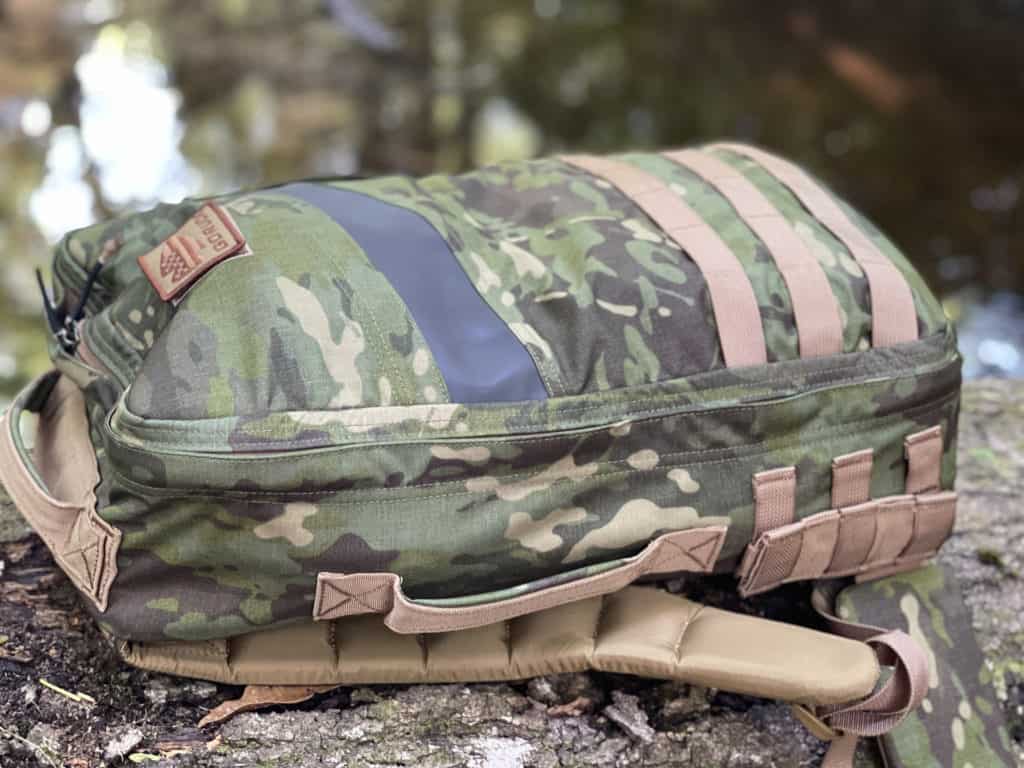 Want to find out more? Check out our hands-on, in-depth GORUCK Rucker 4 Review review.
GORUCK Gear from Rogue – Overview
If you can walk, you can definitely ruck. Rucking is a very cheap form of exercise and will only require a good pair of shoes and a well-built backpack with weights. If you have an erratic schedule, you can squeeze in rucking as you can do it any time of the day when you are not busy. Rucking provides several benefits that include enhancing your cardiovascular system and increasing your strength by increasing the weight you carry. It builds the power of your glutes, hamstrings, quadriceps, and the muscles in your hips and lower legs.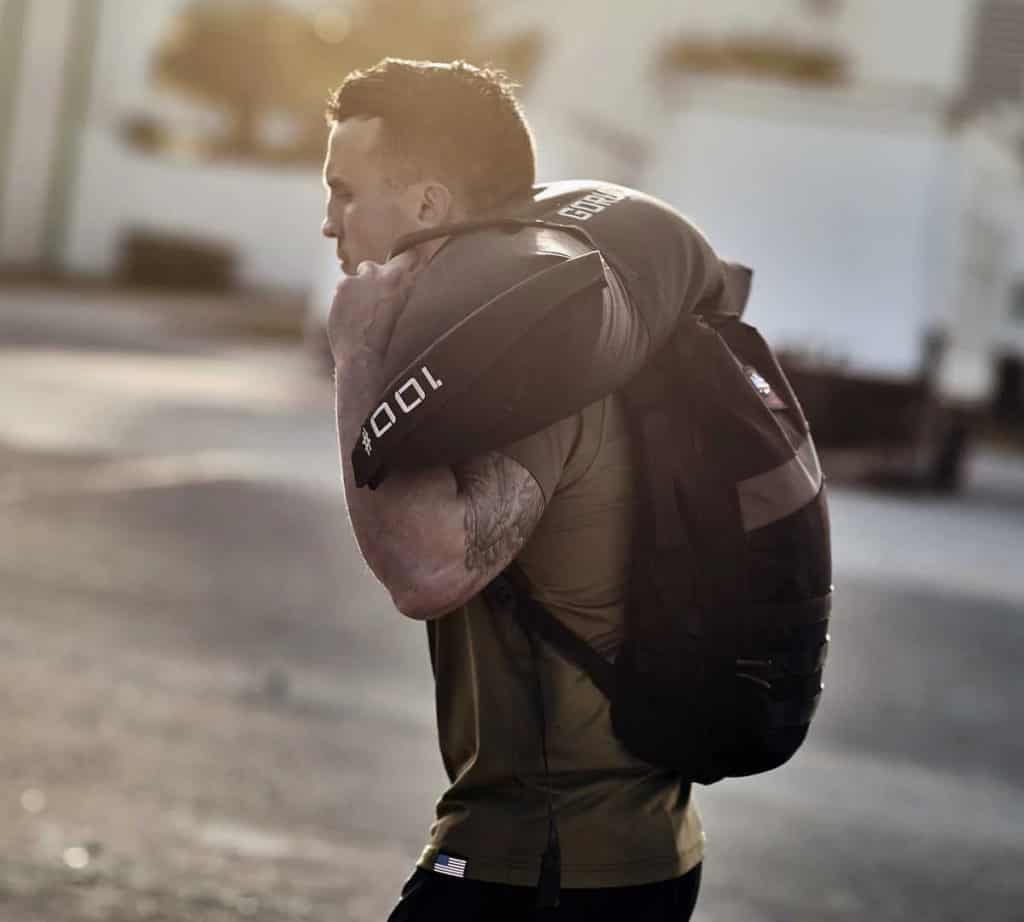 Rucking also improves your balance because it employs your core muscles and legs. It is an excellent exercise to improve mental health and lower typical mental issues like depression, anxiety, and negative mood. This is also thanks to the community rucking builds. There are plenty of rucking events in the US, and if you want to meet new friends, rucking can help you with that. There are other beneficial advantages of rucking, and if you want to start rucking soon, here are some gears you can bring with you.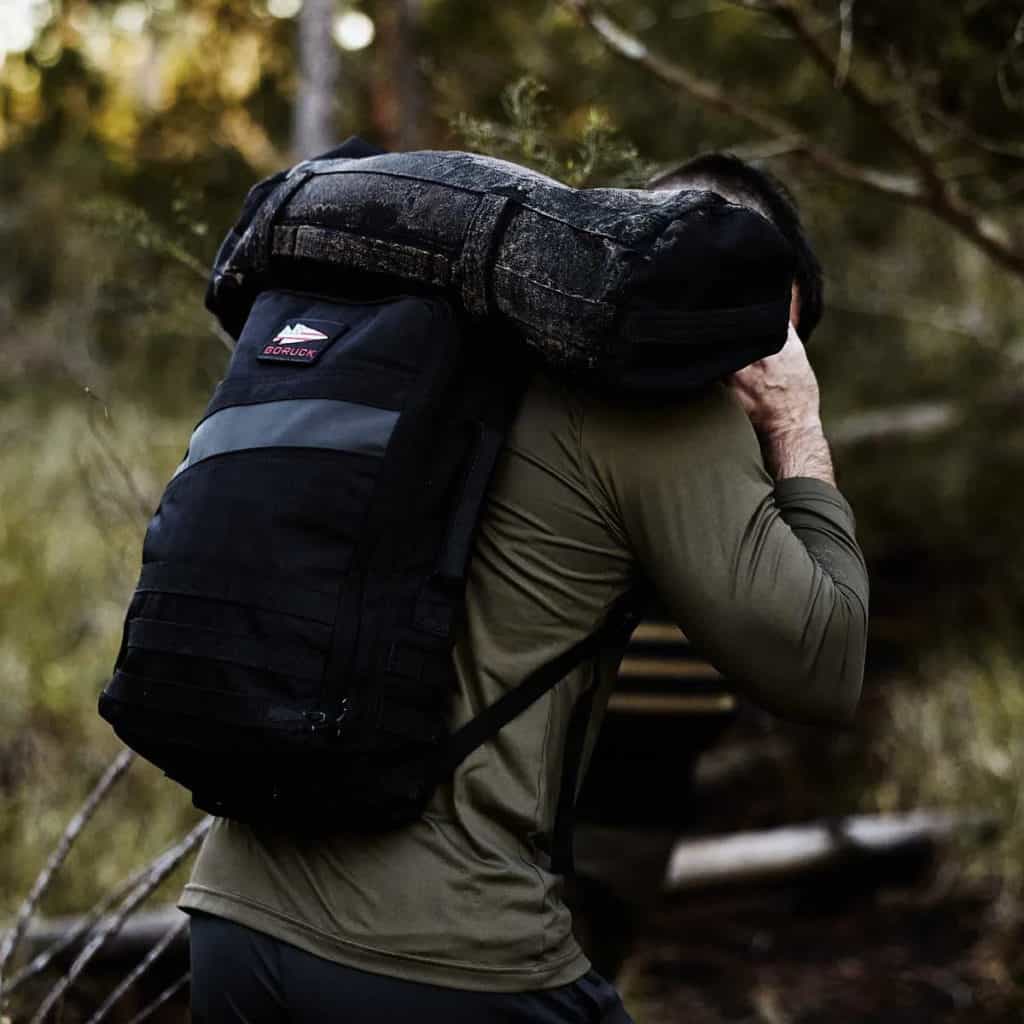 GORUCK Rucker 4
Version 4.0 of Rucker has launched many significant new design elements, including the beefed-up padding at the top of the interior Ruck Plate Pocket for sufficient protection during burpees and bear crawls. The Rucker stays a compact and comfortable "gym on your back," created for weighted PT and furnished with a raised plate pocket especially devised to carry GORUCK's exclusive Ruck Plates® (sold separately).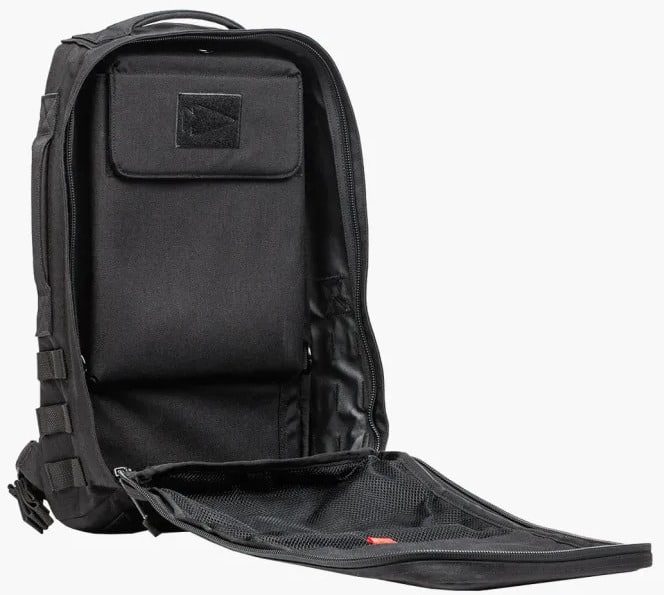 The 20L Rucker measures 11.5″ wide x 18″ high x 5.5″ deep (tapered to 4.5") and includes one Ruck Plate Pocket developed for a 20LB or 30LB Ruck Plate. The primary material with all colorways of the Rucker 4.0 is 500D or 1000D CORDURA, with four padded handles (top, bottom, and both sides) and two interior mesh hook-and-loop pockets built-in. An internal elastic pocket can hold extra weight, whether in (unsecured) Ruck Plates up to 45LB or options like Rogue Brick Bags (not recommended for burpees or bear crawls).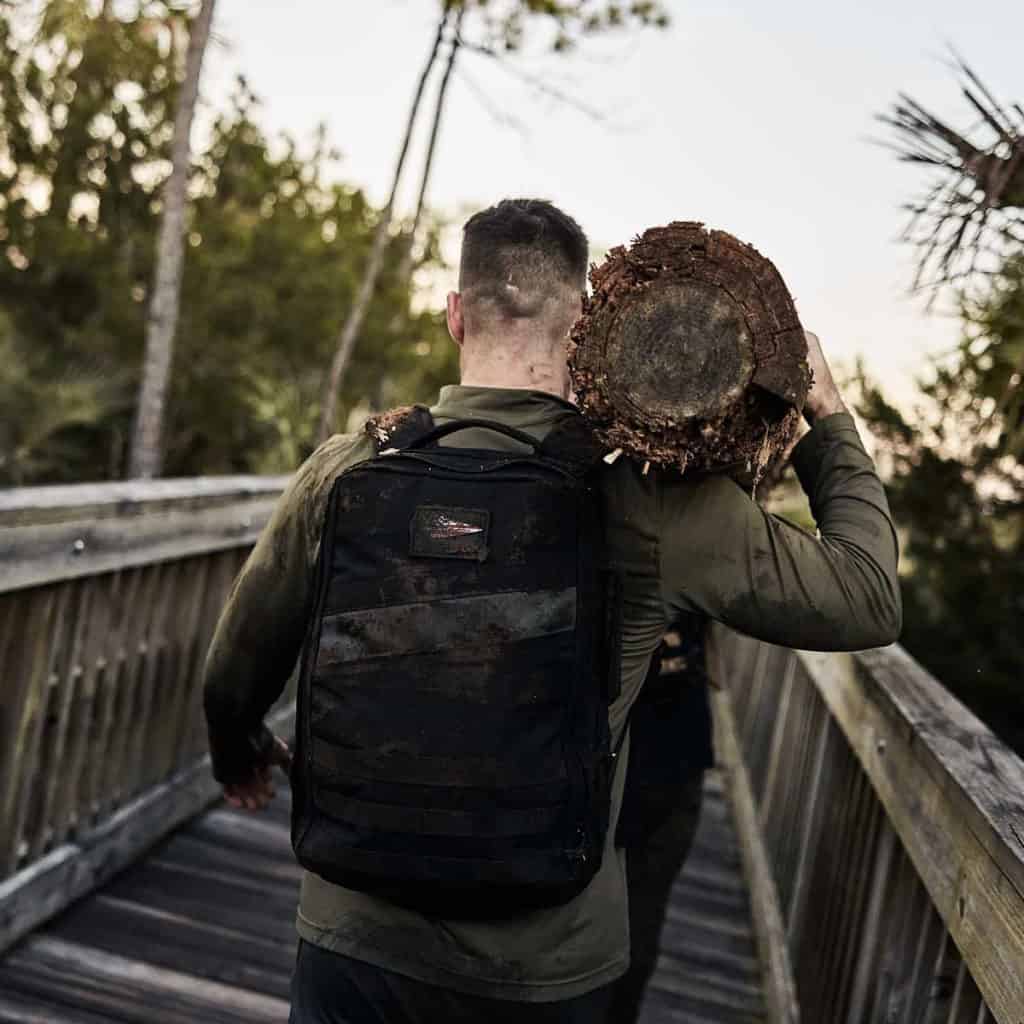 GORUCK Ruck Plate Carrier (RPC)
The GORUCK Ruck Plate Carrier retains the sleek design and 1000D Cordura structure of the prior model while introducing a handful of new attributes, including a padded grab-and-go top handle and denser padding on the top of the plate pocket for extra protection during vigorous movements. The GORUCK Plate Carrier 3.0 can also be ordered in small, standard, or large sizing. Each size is fitted to carry 20 LB or 30 LB Ruck Plates® (sold separately), firmly fitting into the ruck's elevated plate pocket.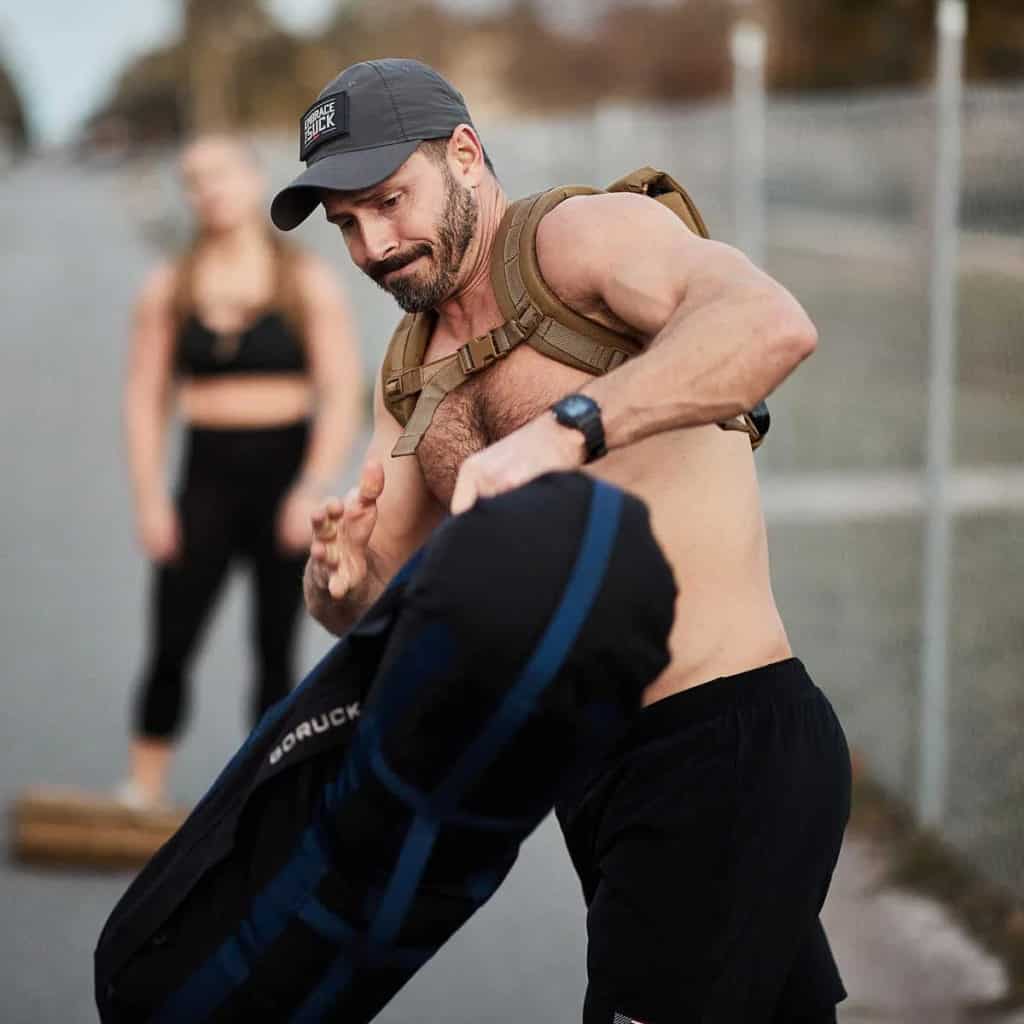 It presents enhanced ergonomic lumbar support padding, a broader sternum strap (to distribute heavy loads better), and a less abrasive fabric on the back panel and underside of the shoulder straps. Because of this, you can now train shirtless without getting friction burn. It has a clean design with no spacer mesh, no zippers, no extra straps, and no extra MOLLE. The removable/adjustable training sternum strap keeps the RPC protected without confining breath or movement.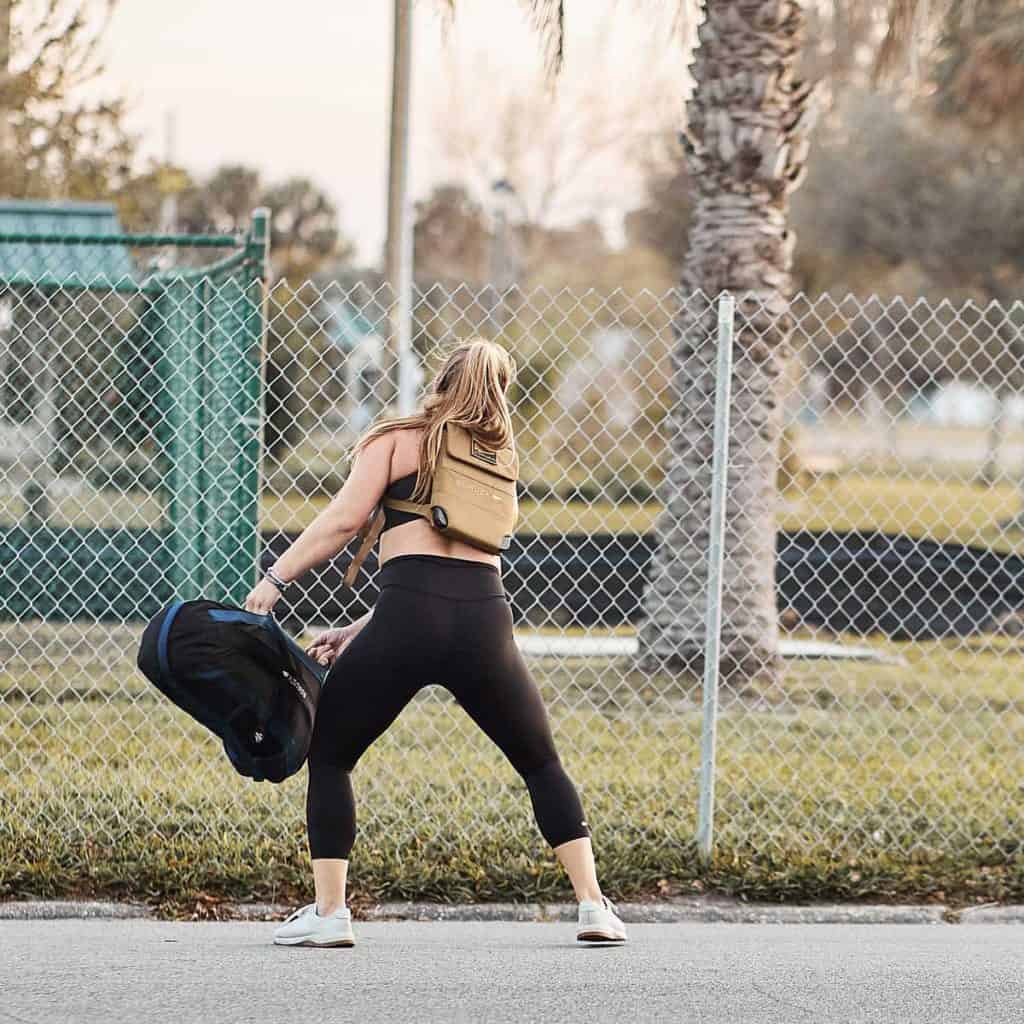 GORUCK GR1 Made in the USA
GR1 is developed for both rucking/tactical bodyweight training and dependable everyday backpack use. It is constructed in the USA using only the finest materials, such as the durable 1000D CORDURA and YKK zippers with silent pulls. GR1 has a bombproof laptop compartment, numerous small accessory pockets, MOLLE compatibility, open-flat versatility, extra-padded straps, and 2×3" Velcro for adding a patch.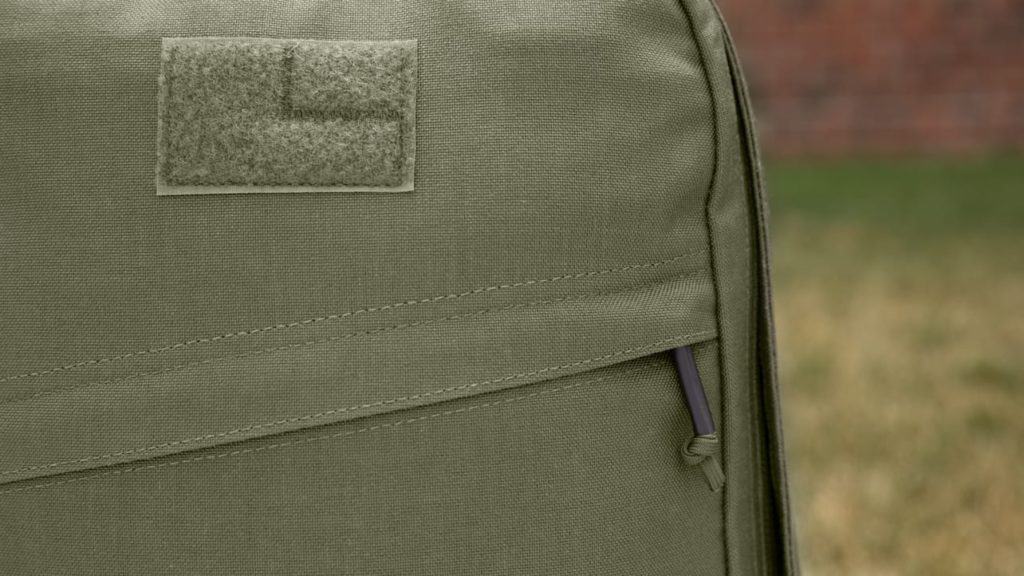 It is now available in the 21L and 26L sizes: the 21L measuring 11.5″W x 18″H x 5.5″D and will rest 2" higher on the back than 26L, regardless of your height and the 26L size measures 12″W x 20″H x 6.75″D, best for athletes 6 ft. tall and up, or those who want five additional liters and 2" of extra height.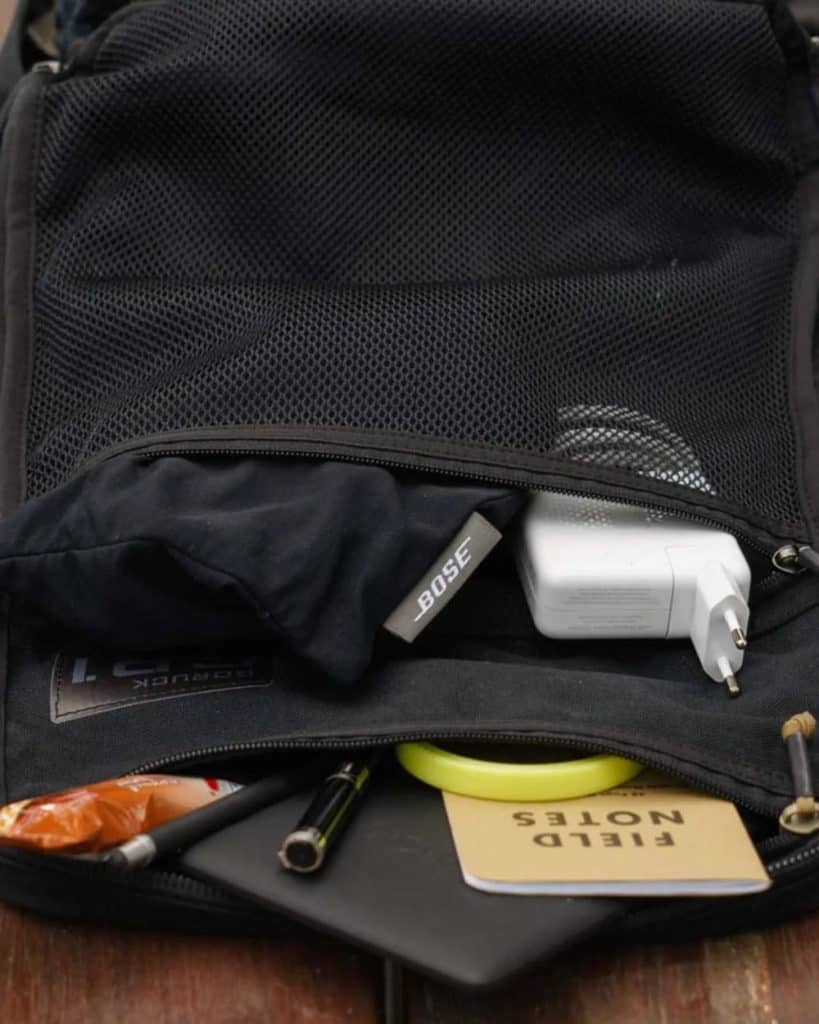 GORUCK Ruck Plate
The GORUCK Ruck Plate® is designed especially for use with the Rucker bodyweight training backpack (both 20L and 25L models). The plates are precision-assembled in the USA from quality, malleable iron ore, with comfortable grab-and-go handles for more manageable handling and storage. The plates are available in four distinct weight increments of 10LB, 20LB, 30LB, and 45LB with a matte black powder coat finish.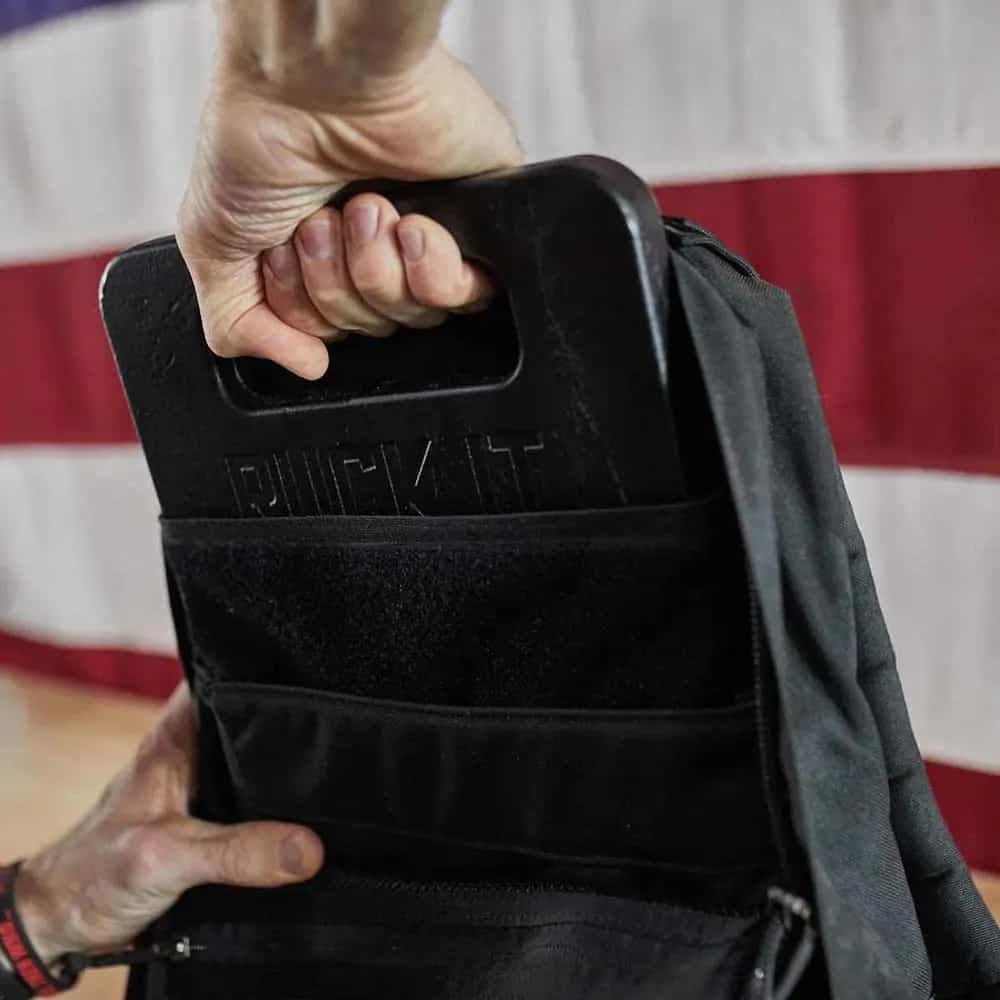 This finish provides extended durability and rust resistance and rounded ergonomic edges so you can use the plates as independent weight training tools outside the rucksack. The reliable plate pocket on the Rucker is fitted to 20LB and 30LB Ruck Plates only. Other plate sizes will need to be placed in the internal elastic pocket.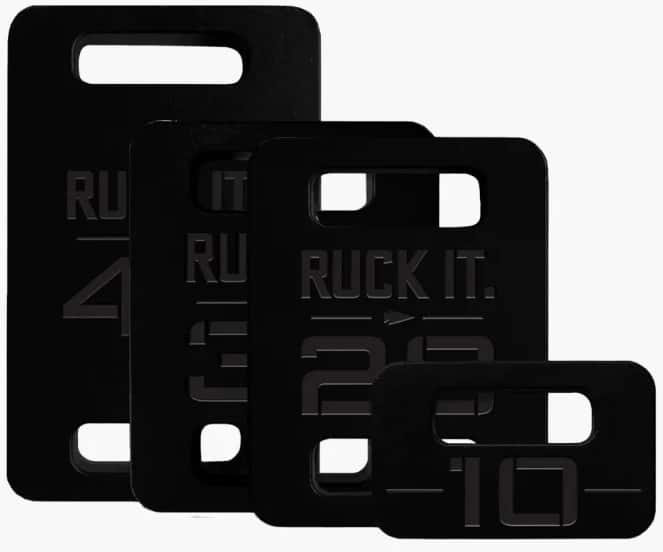 GORUCK Gear from Rogue – In Summary
That's our close-up look at GORUCK Gear from Rogue.
Aside from being easy to do, rucking provides several benefits to the body and mind and is worth trying if you don't want to do HIIT and other intense exercises. These pieces of gear from Rogue can be used when rucking, and they are made by GORUCK, builder of the best and toughest rucking gear to equip the rucking revolution.
Looking for more options? Check out these other great products:
One of the items that Rogue carries is the brand-new Rucker 4. What do we think about it? It's better than ever, check out our GORUCK Rucker 4 Review .
Find more fitness through rucking products from GORUCK.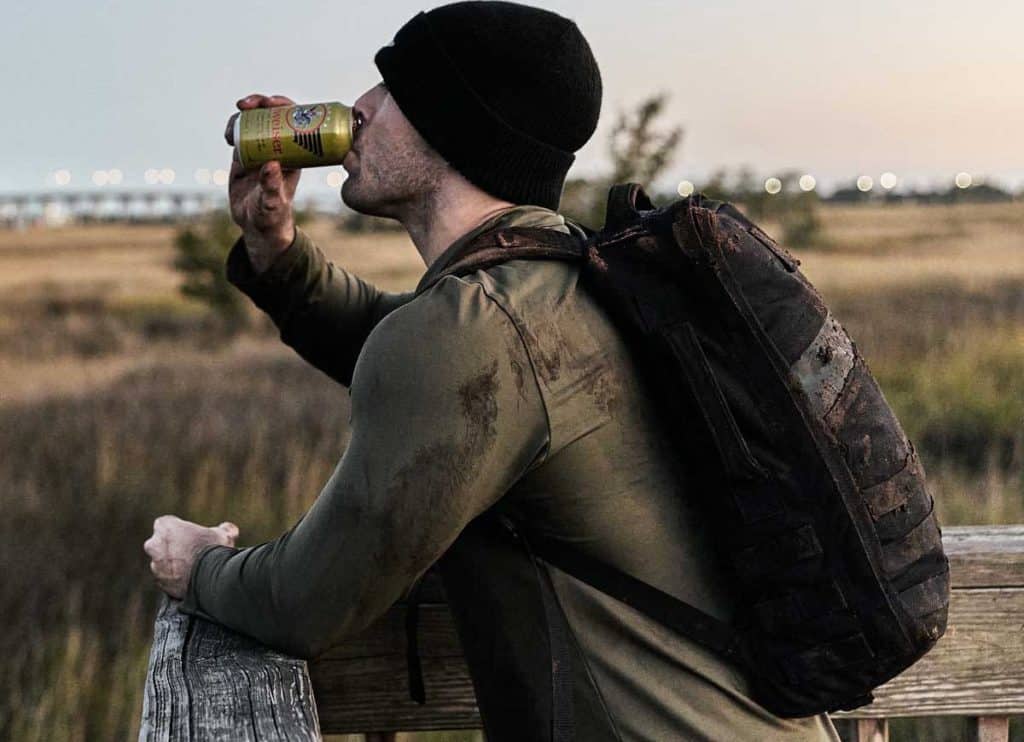 Photo Credits
Product photos on this page are property of GORUCK.
This website is not affiliated or associated with CrossFit, Inc. CrossFit is a registered trademark of CrossFit, Inc.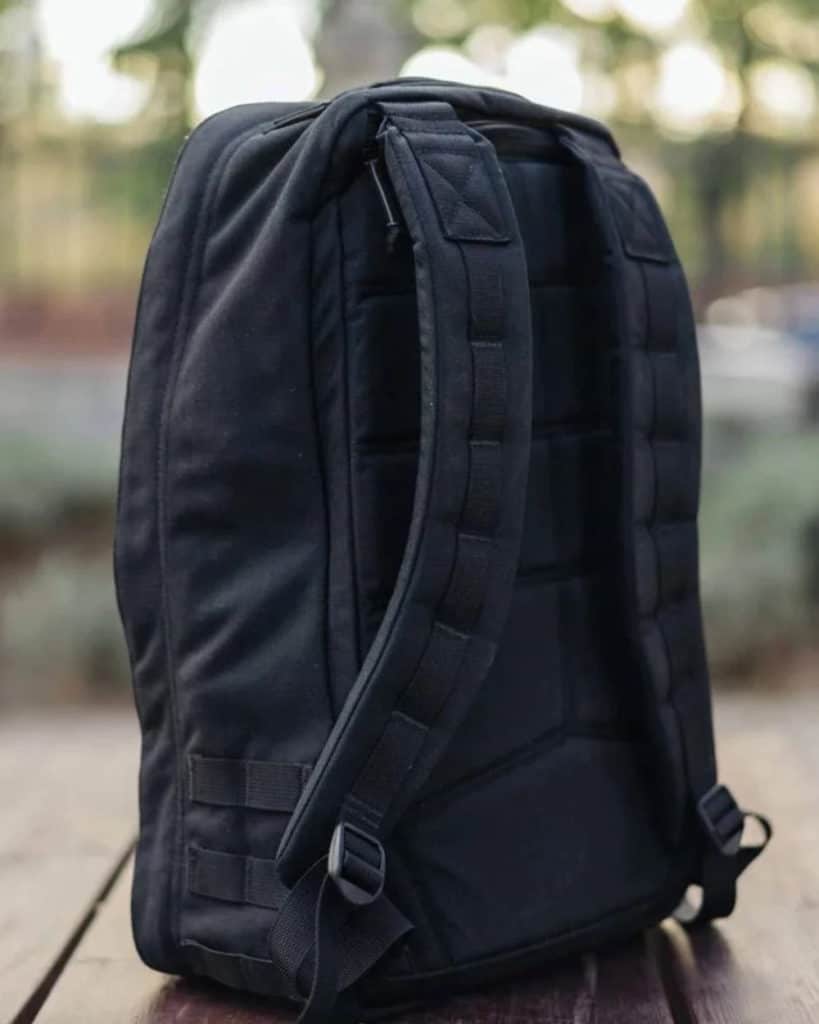 Affiliate Disclaimer
We are an affiliate of Rogue and others that sell this training gear. If you buy clothing or other training gear after clicking the links in this article, we receive a small commission at no extra cost to you. This helps us to bring you in-depth information and content on these great training products.
Tim is the founder of FitAtMidlife.com – an avid gym rat for 30+ years, he's a reviewer of many, many shoes – and founder of the Speed Bag Gathering – the world's only gathering of speed bag punching enthusiasts.  See more gym reviews at Tim's YouTube channel.