Get a good grip with the new Kabuki Kadillac Bar. – get it from Rogue Fitness.
The Kabuki Kadillac Bar is a multi-grip bar meticulously made with a camber angle adapted from the prominent Duffalo Bar. If you are looking for the best multi-grip bar, the Kadillac bar is the best option. Find out why.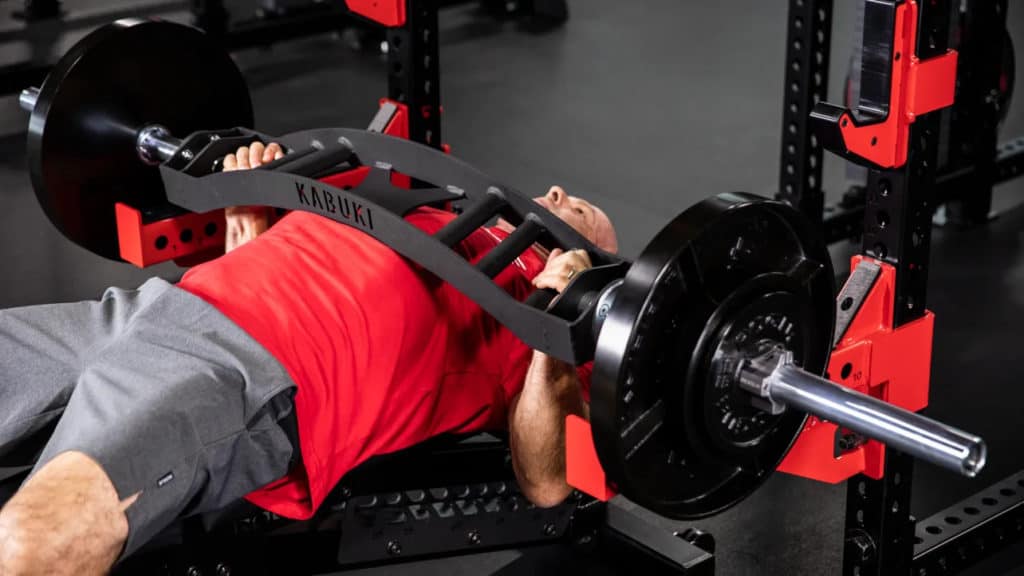 Check out these bars from Kabuki Strength: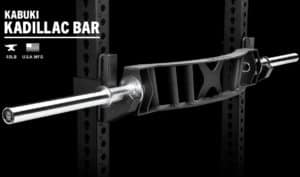 Kabuki Kadillac Bar – Overview
Multi-grip bar or football bar is a prominent piece of equipment utilized in strength training. It is used for numerous pressing and pulling exercises like the bench press. It enhances training diversity and is ideal for those with shoulder/upper extremity problems. The bar is a great training tool that encourages the proper form when used correctly.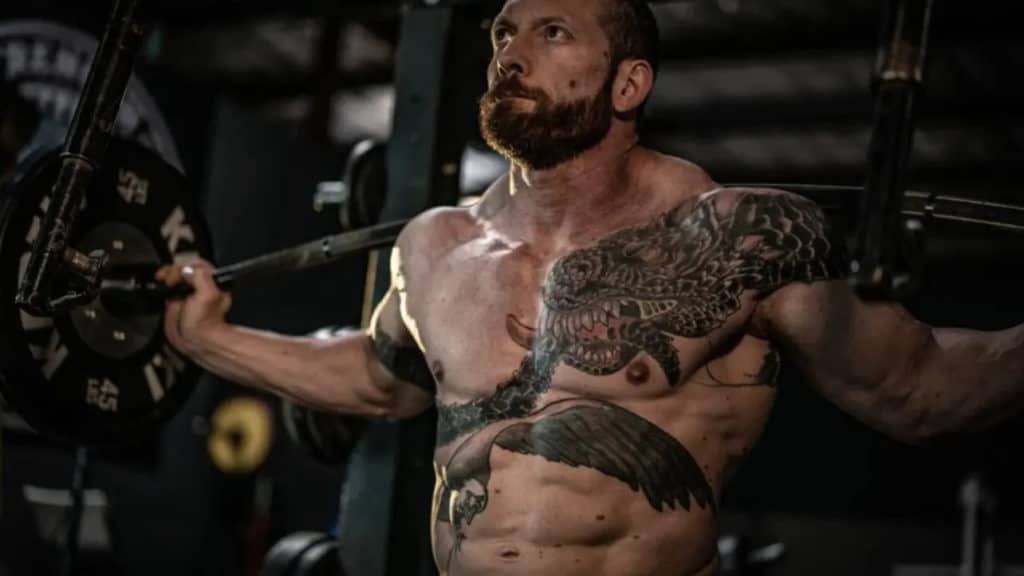 It adjusts your muscles and joints in natural positions and decreases the strain placed on the wrists and shoulders while increasing tricep activation. Multi-grip bars have plenty of handle widths, so you can change your hand placement to match your body size and frame.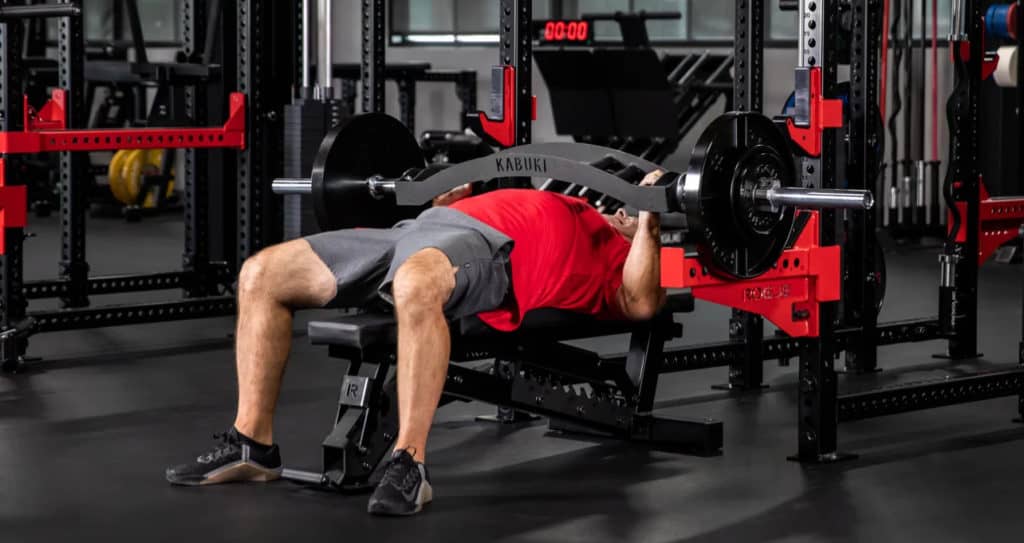 Kabuki Kadillac Bar
The Kabuki Kadillac Bar enables more exercises and progressions, elevates optimal, stacked joint position, and improves movement mechanics for athletes of any size or skill level. Constructed by Rogue Fitness, the new Kadillac Bar contains a set of six 1.33″ diameter handles spaced at 15.3″, 22.3″, and 29.2″ apart. This bar forms three different angles for hand positioning, at 10°, 12.5°, or 15° when merged with the cambered design of the bar.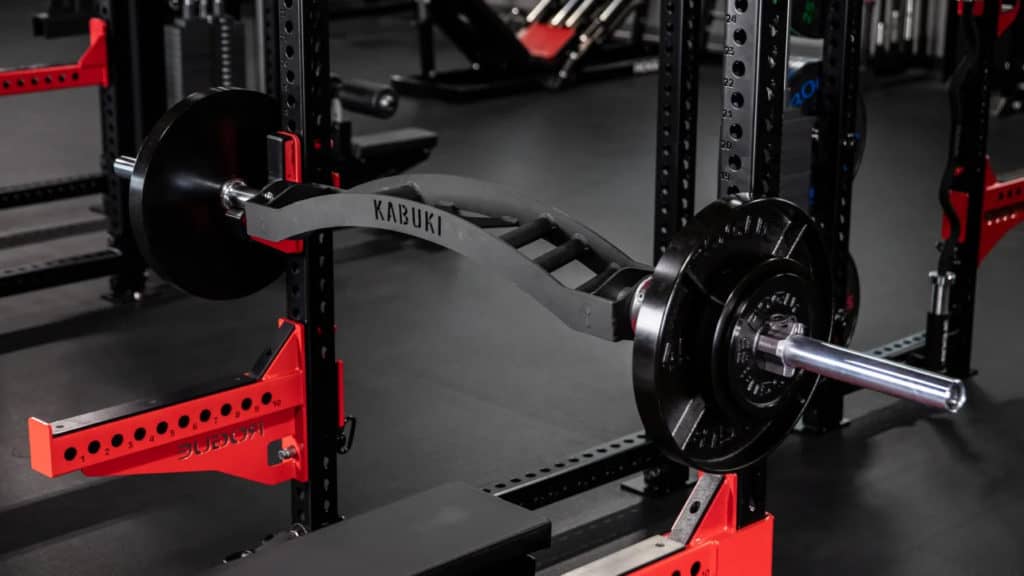 The 1/4″ laser-cut frame of the Kadillac Bar is cambered/angled like the Kabuki Duffalo Bar. It can help relieve shoulders, biceps, and back stress while promoting scapular retraction and exceptional joint centration. The camber also enhances stability and allows a more excellent range of motion when using the outer handles for exercises like the bench or rows.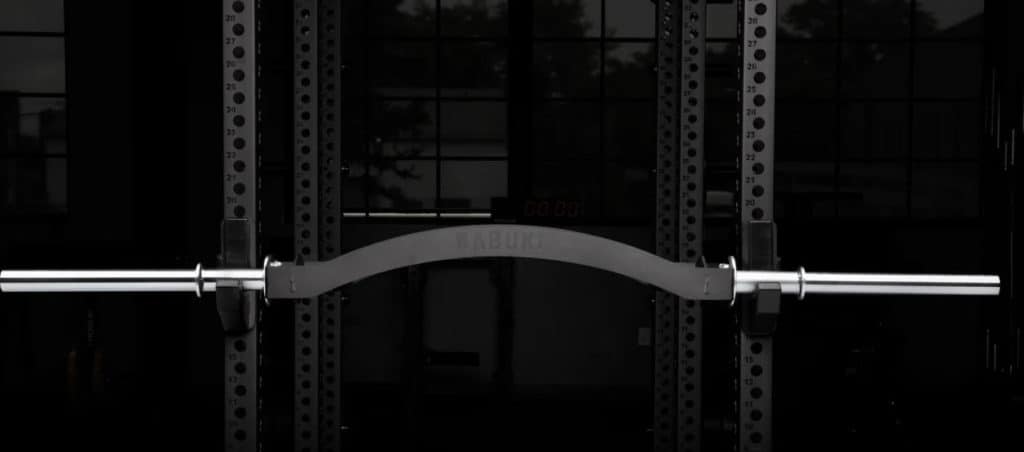 Kabuki Strength Duffalo Bar
The Kabuki Strength Duffalo Bar was developed by a recognized strength coach and powerlifter, Chris Duffin. The Duffalo Bar is constructed from a 195 KSI tensile strength alloy steel (32mm diameter) and highlights oil-impregnated bronze bushings. It features a proprietary various radius bend uniquely devised for both squatting and pressing movements. The bar's curve is contoured to adequately conform to any size athlete performing low bar, high bar, or front squats. The bar's angle also eases the strain on the shoulders, biceps, and back while encouraging scapular retraction and exemplary joint centration.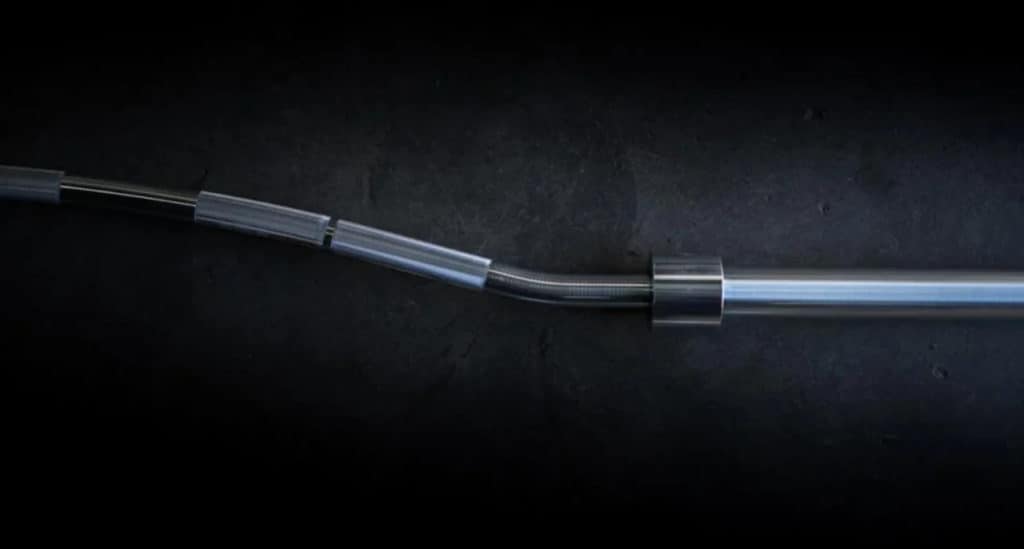 This design removes the irrelevant center peak that often takes away some of the benefits of equivalent curved buffalo bars. When maintained in the pressing position, the Duffalo Bar compels a beneficial wrist angle that relieves strain on the shoulders while stimulating better lat and scapular engagement. All Duffalo Bars are made in Portland, Oregon, and are available in three options: 1. Clear Zinc – Shiny and bright with a bluish-silver hue that vanishes to a gunmetal grey color over time. Standard but durable option. 2. Black Oxide – Adds minimal corrosion resistance, restrains light reflection, and forms a great gunmetal black finish. 3. Electroless Nickel – A premium finish generally used in high-wear settings. This finish has high corrosion resistance, wear resistance, and longevity in its bronze color.

Kabuki Kadillac Bar – In Summary
That's our close-up look at the Kabuki Kadillac Bar.
The Kabuki Strength Kadillac Bar is a great multi-grip bar and the best option if you are looking for the best multi-grip bar. This bar can help lessen the strain on the shoulders, biceps, and back while allowing scapular retraction and remarkable joint centration.
Looking for more options? Check out these other great products:
Want more camber bar options? Here's the from Rogue, and there is also a New Cambered Swiss Bar from Rep Fitness.
More specialty barbells.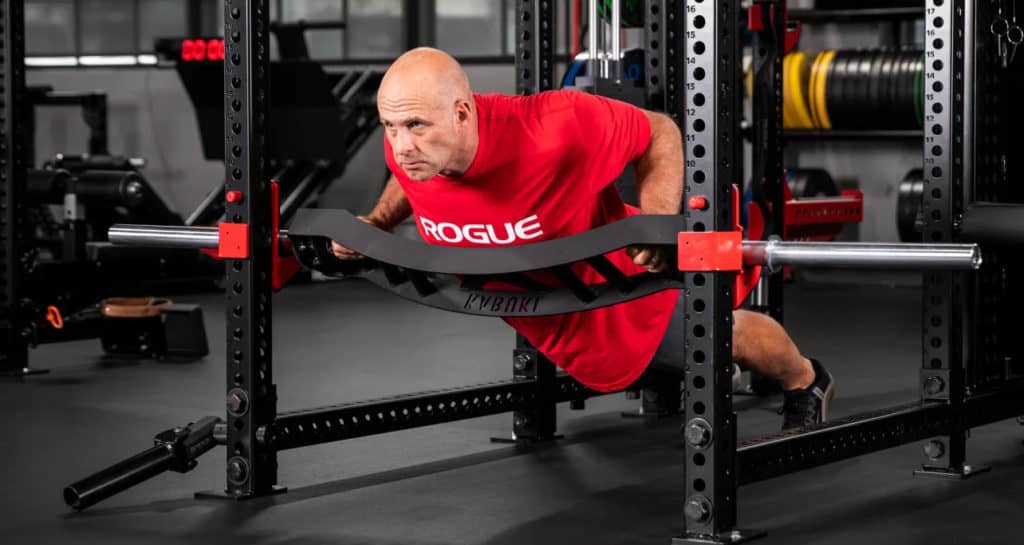 Photo Credits
Product photos on this page are property of Rogue Fitness.
This website is not affiliated or associated with CrossFit, Inc. CrossFit is a registered trademark of CrossFit, Inc.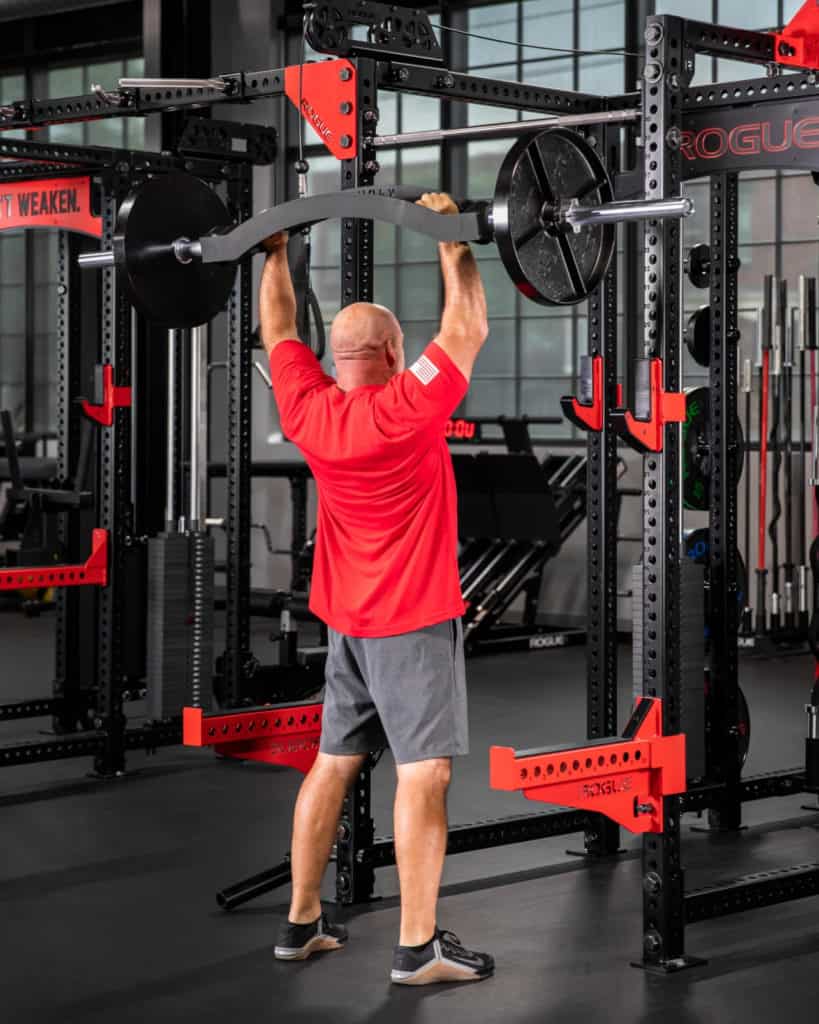 Affiliate Disclaimer
We are an affiliate of Rogue Fitness and others that sell this training gear. If you buy clothing or other training gear after clicking the links in this article, we receive a small commission at no extra cost to you. This helps us to bring you in-depth information and content on these great training products.
Tim is the founder of FitAtMidlife.com – an avid gym rat for 30+ years, he's a reviewer of many, many shoes – and founder of the Speed Bag Gathering – the world's only gathering of speed bag punching enthusiasts.  See more gym reviews at Tim's YouTube channel.