Rogue has the red-hot
Echo Bike
. Grab one while they last!
Let's take a look at Athletic Hats from Rogue.
Hats are a necessity, especially during hot and cold weather — they provide warmth when it is cold and provide protection when it is hot. There may be different hats that also come in different styles, but they all have the same purpose and benefits.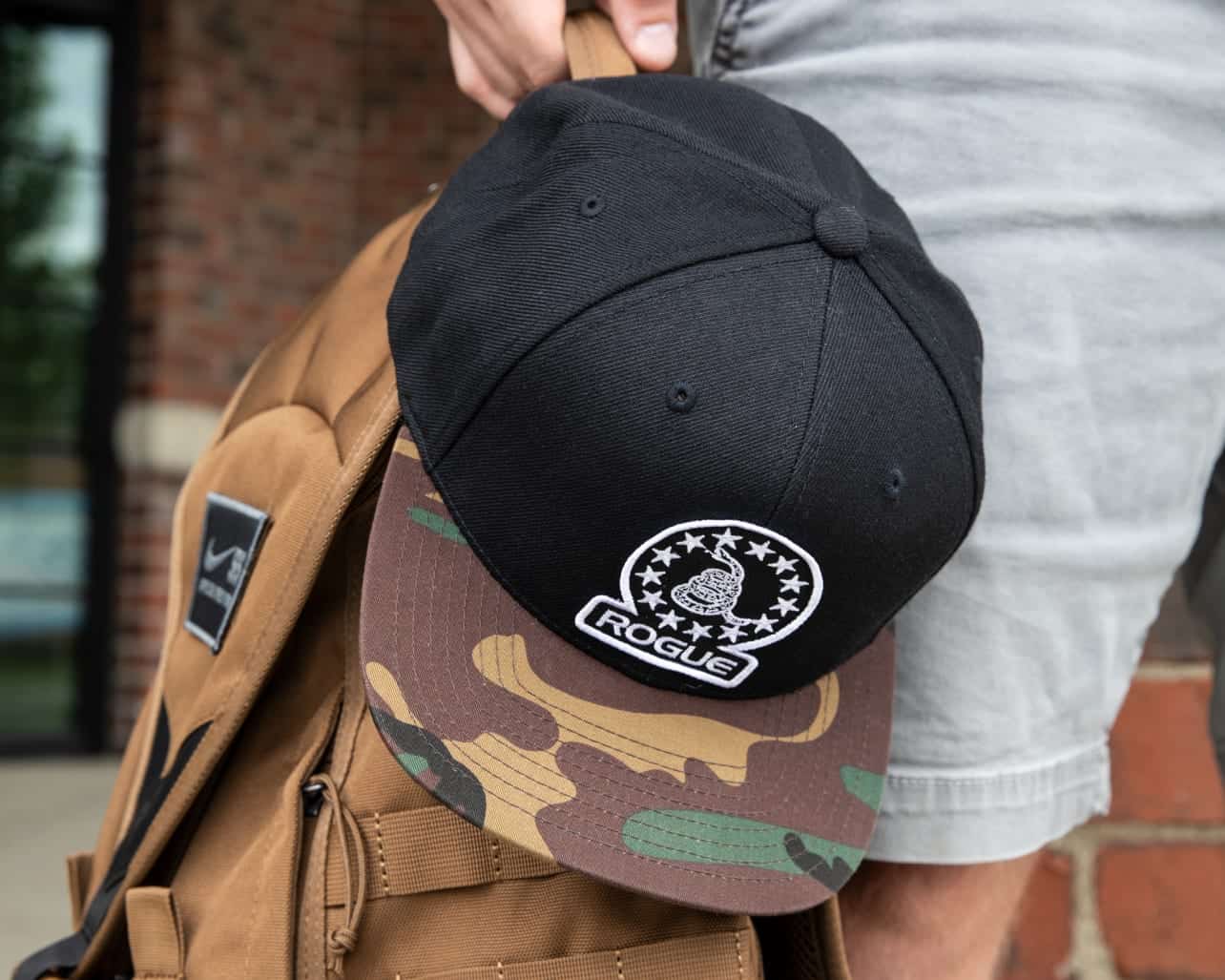 Here are some of the styles we are going to look at:
Hats from Rogue – Overview
Rogue Fitness not only manufactures strength and conditioning equipment but they also produce apparel and clothing, including different hats. These hats are durable and comfortable made from high-quality materials to protect you from nature and weather. During winter and cold weather, hats protect your hair and scalp from the elements. In warm weather, protecting your hair and scalp from the UV rays is necessary because the sun dries out hair and makes the color fade.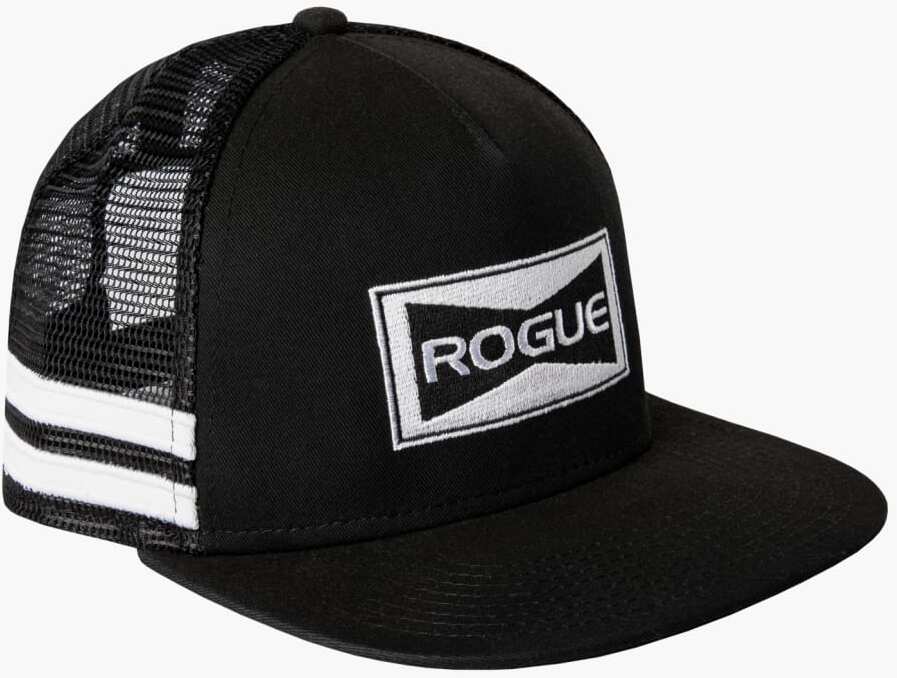 The rays of the sun or the sun principally is one of the factors that cause premature aging. Hats help prevent wrinkles and help prevent possible burns by the same sun. Hats also prevent your head from becoming too hot and keep you from getting dizzy or having potential headaches. Hats from Rogue not only provide protection from the elements but are also stylish and give you a fashionable impression.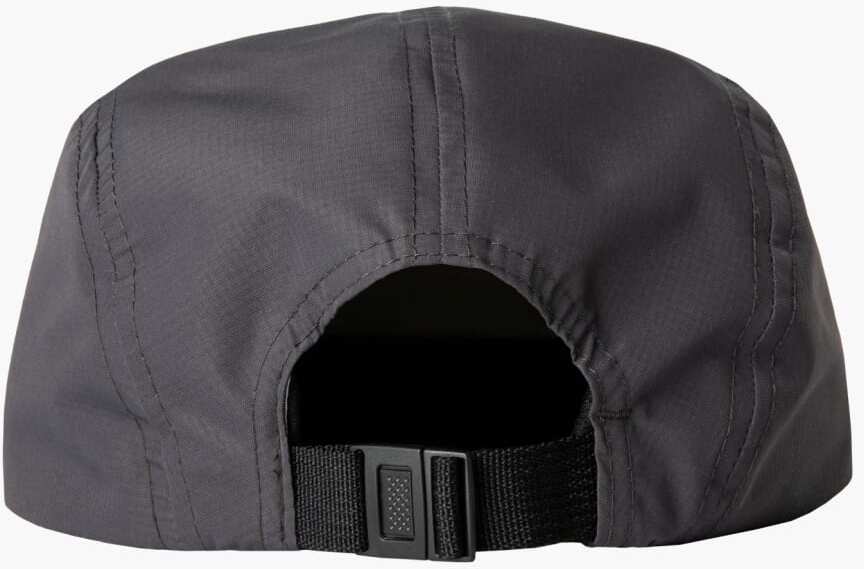 Rogue Ultra Fit Trucker Hat
With modern stretch-fit design elements, the Rogue Ultra Fit Trucker Hat forms a new level of satisfaction and customization. It is a classic adjustable snapback cap available in black with an olive back panel.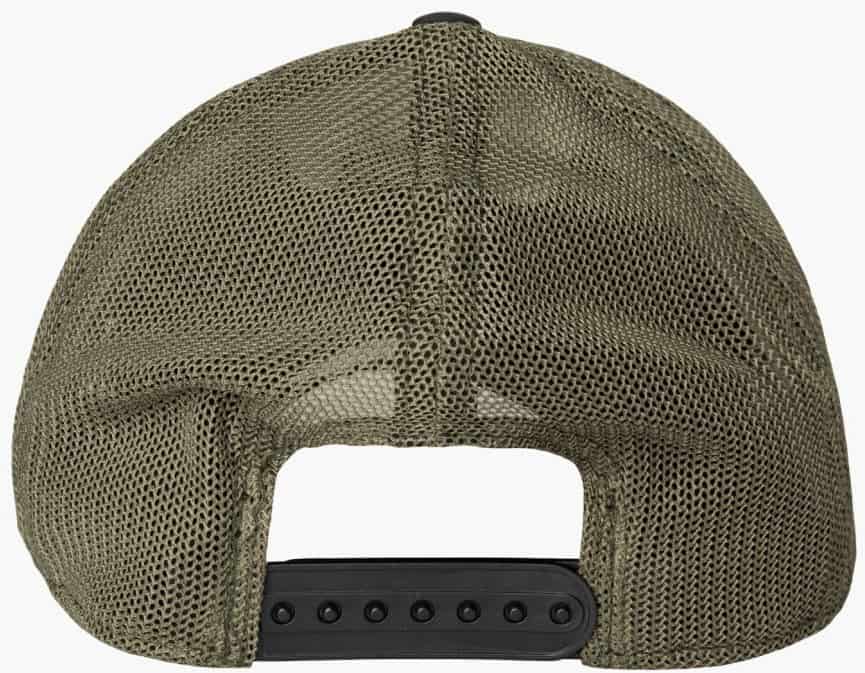 The cap includes a slightly curved bill and an olive Rogue logo patch sewn into the front.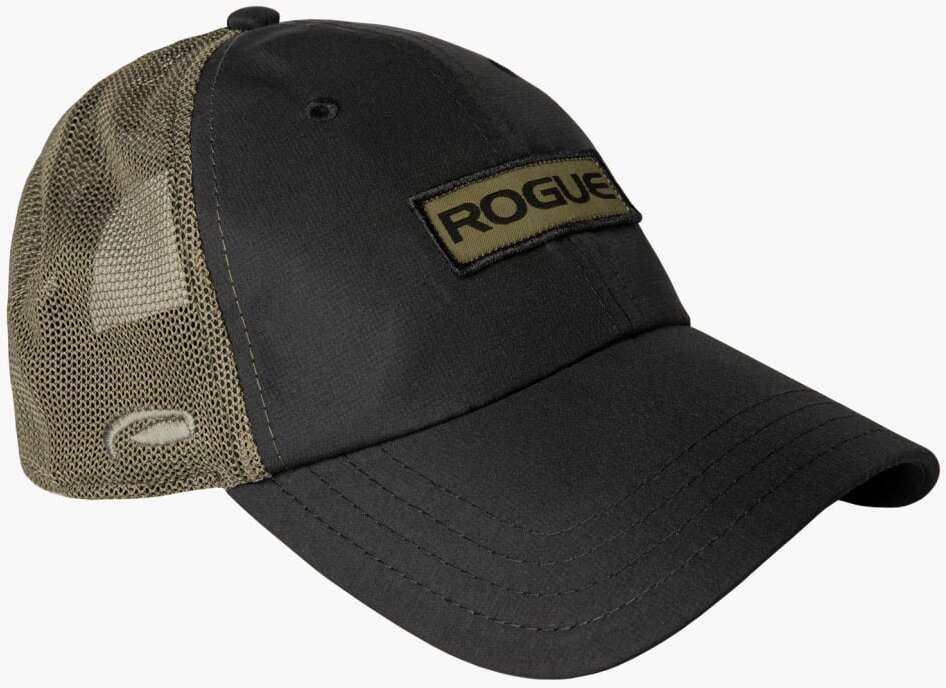 Rogue Striped Trucker Hat – Flat Bill
Trucker hats remain the pinnacle of American headgear from the farmer to the factory worker. Rogue has a wide variety of unique designs to choose from, highlighting the Rogue logo on a rectangular patch.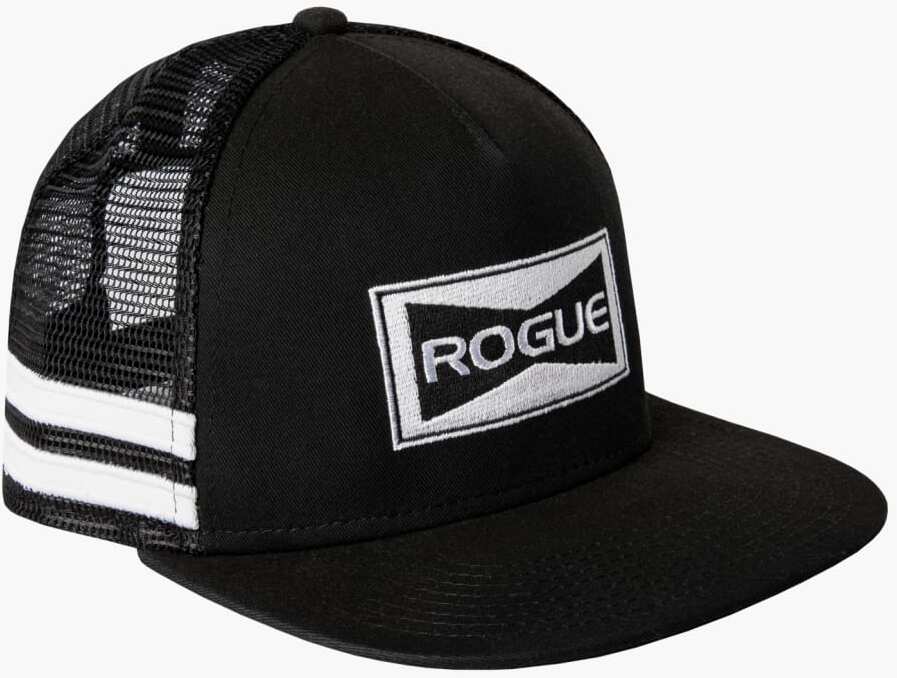 Each baseball cap has an adjustable snapback strap with a breathable mesh back panel. The snapback design has one size that fits all.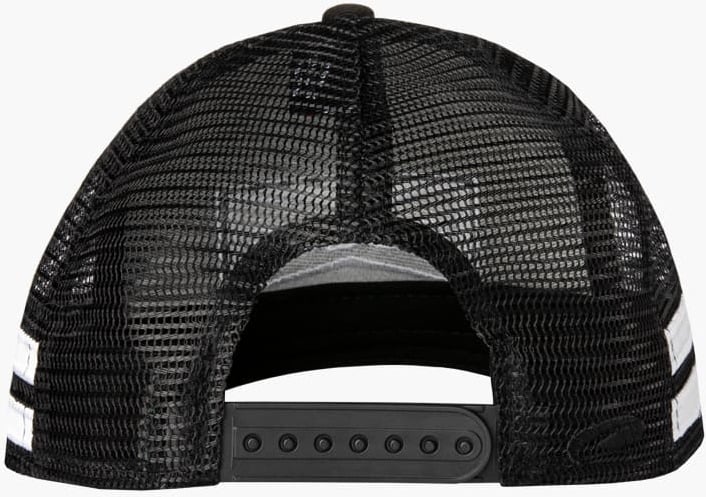 Rogue Patch Trucker Hat
A style variant of the baseball cap, the trucker hat has mesh panels making it breathable and somewhat foldable. It is a favorite by truck drivers, farmers, and just anyone for its simplicity.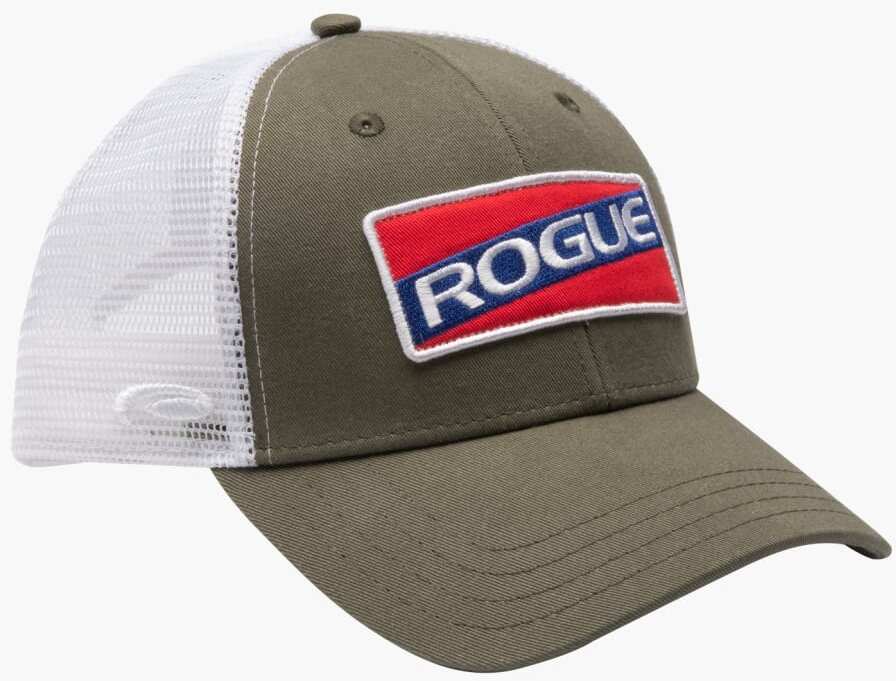 Rogue offers plenty of collections with limited designs displaying the Rogue logo on a rectangular patch. Each baseball cap includes an adjustable snapback strap with a breathable mesh back panel.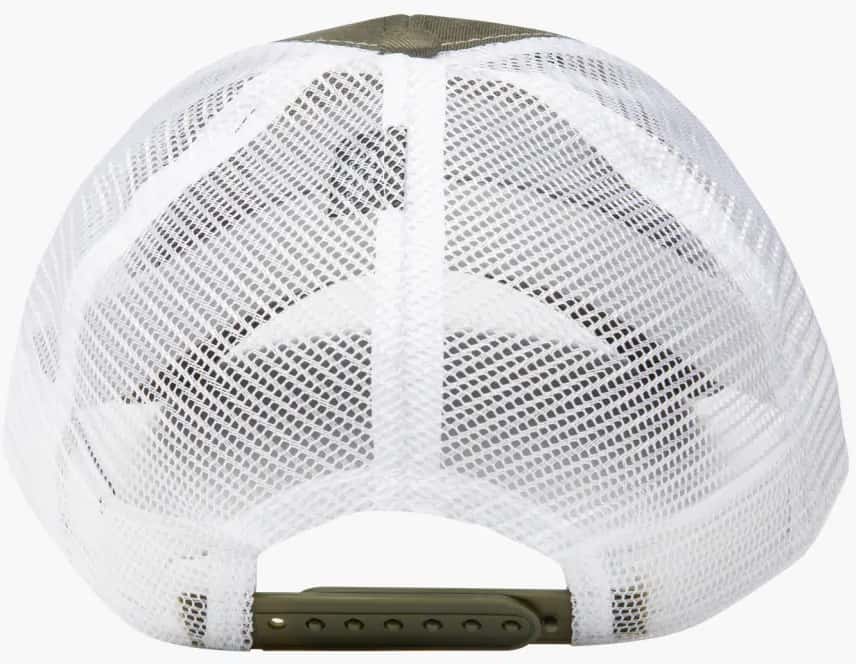 Rogue International Flat Bill Hat
This flat-billed, snapback ball cap highlights a black mesh back panel and a camo print front with a modernized twist of the timeless trucker hat.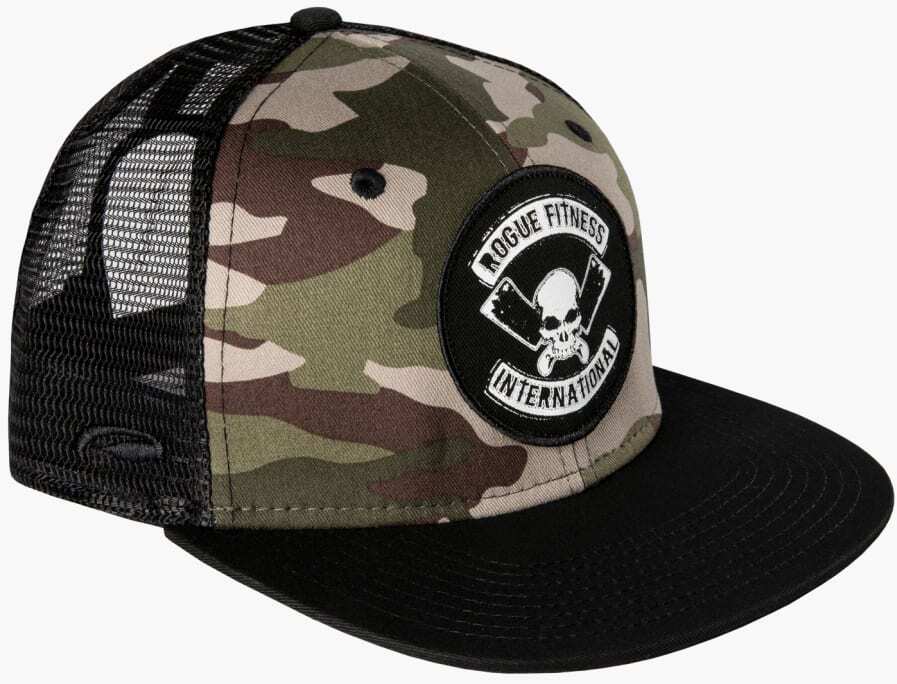 It is a good quality cap that also offers a good fit and durability. The official Rogue Fitness International skull patch in black and white is displayed in front of the cap.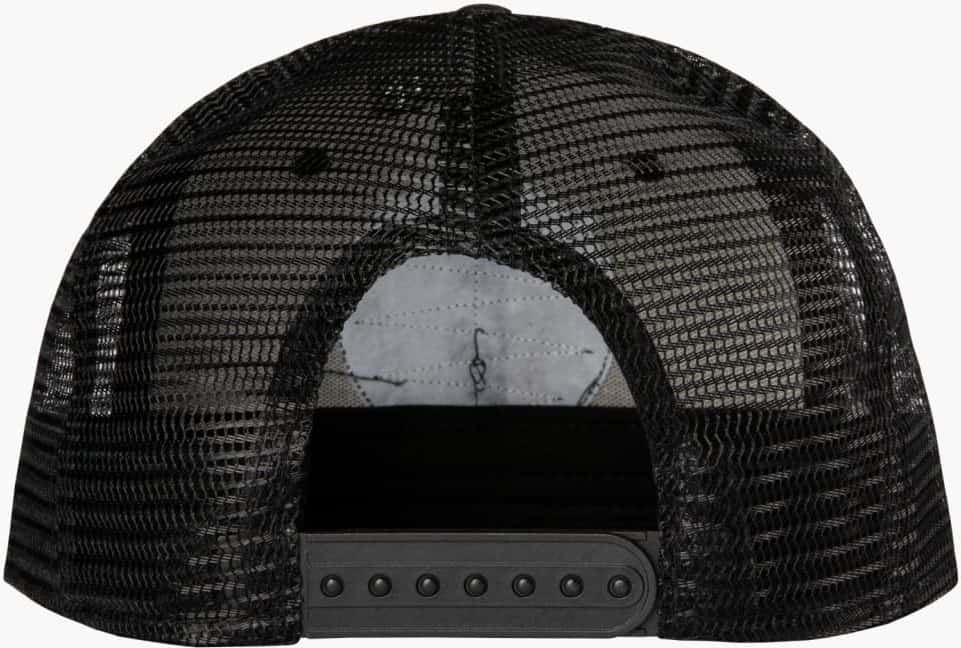 Rogue Don't Tread on Me Snapback
An adjustable baseball cap, Rogue's "Don't Tread On Me" Hat has a green camo flat-brim and plain black crown and has a size that fits all.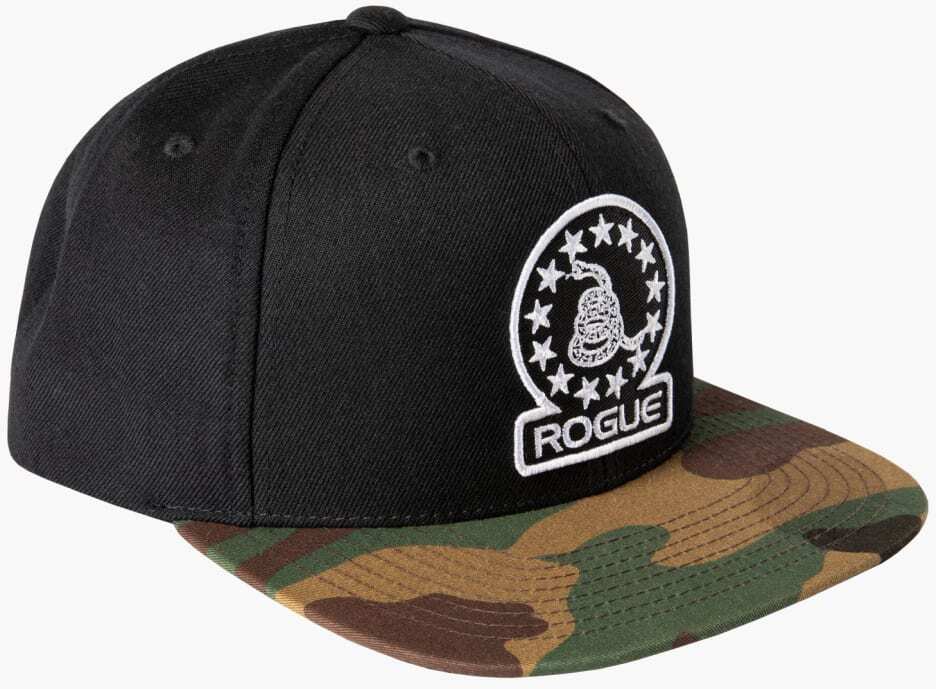 A "Don't Tread On Me" logo patch is highlighted on the front of the cap in black and white. The cap has a solid and form-holding construction made from an acrylic + wool blend.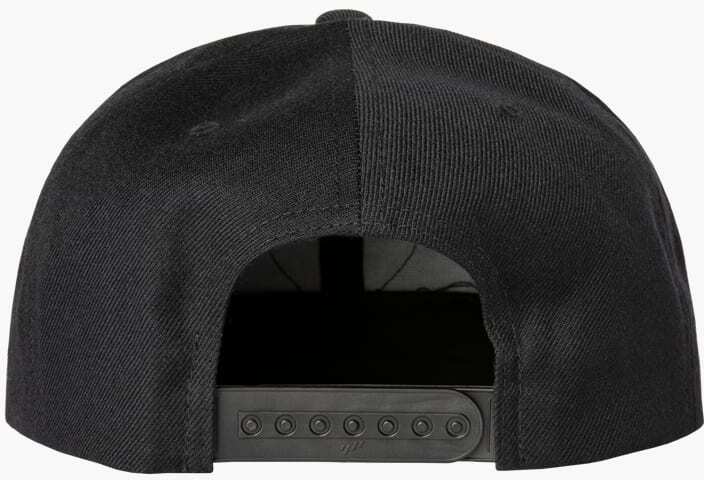 Rogue DriMax Runner Cap
The Rogue DriMax Runner Cap has a low-crown, flat-visor design with a printed front panel highlighting the Rogue logo in white.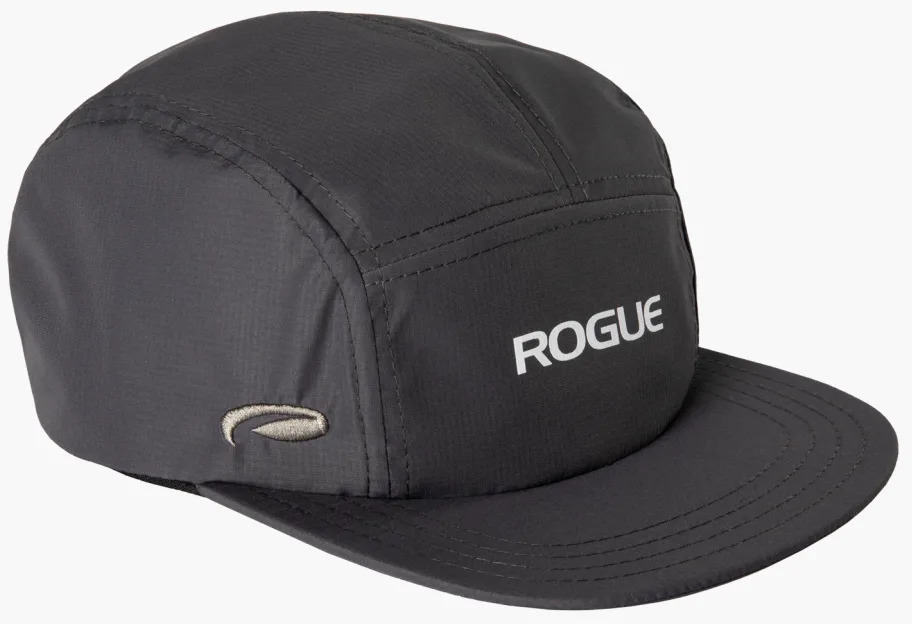 It uses 100% polyester DriMax material that is water-resistant to keep you drier and more comfortable in any weather conditions.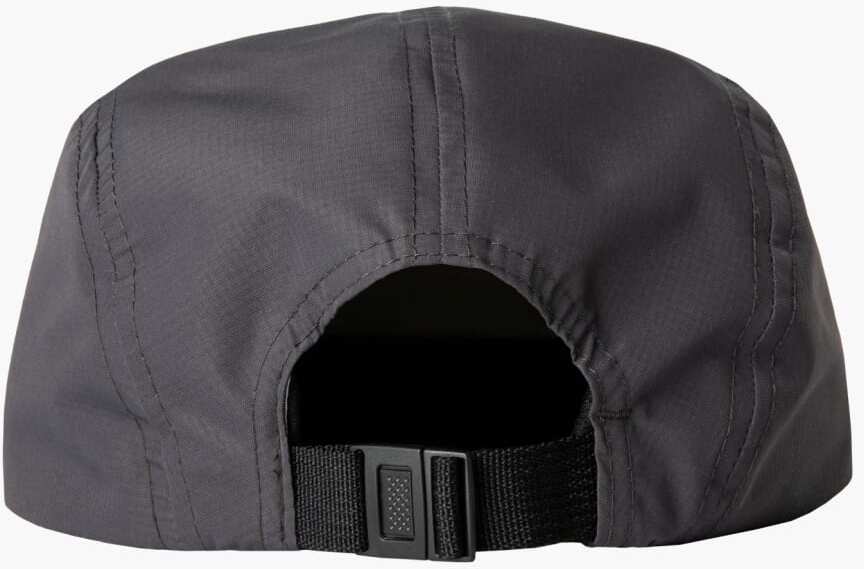 Rogue Dredge Knit Beanie
The Rogue Dredge Knit Beanie is made from 100% Acrylic quality yarn and highlights a half-cardigan waffle knit construction.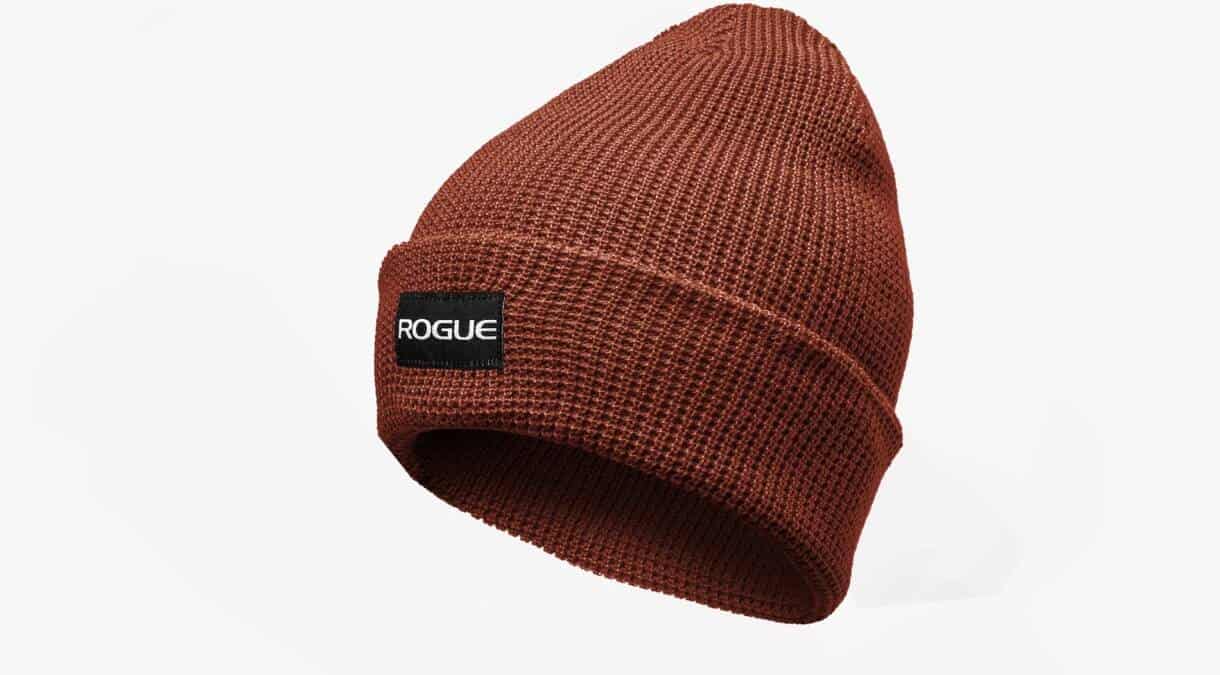 It has a Rogue logo patch on the front cuff, comes in Spanish red, and fits all sizes.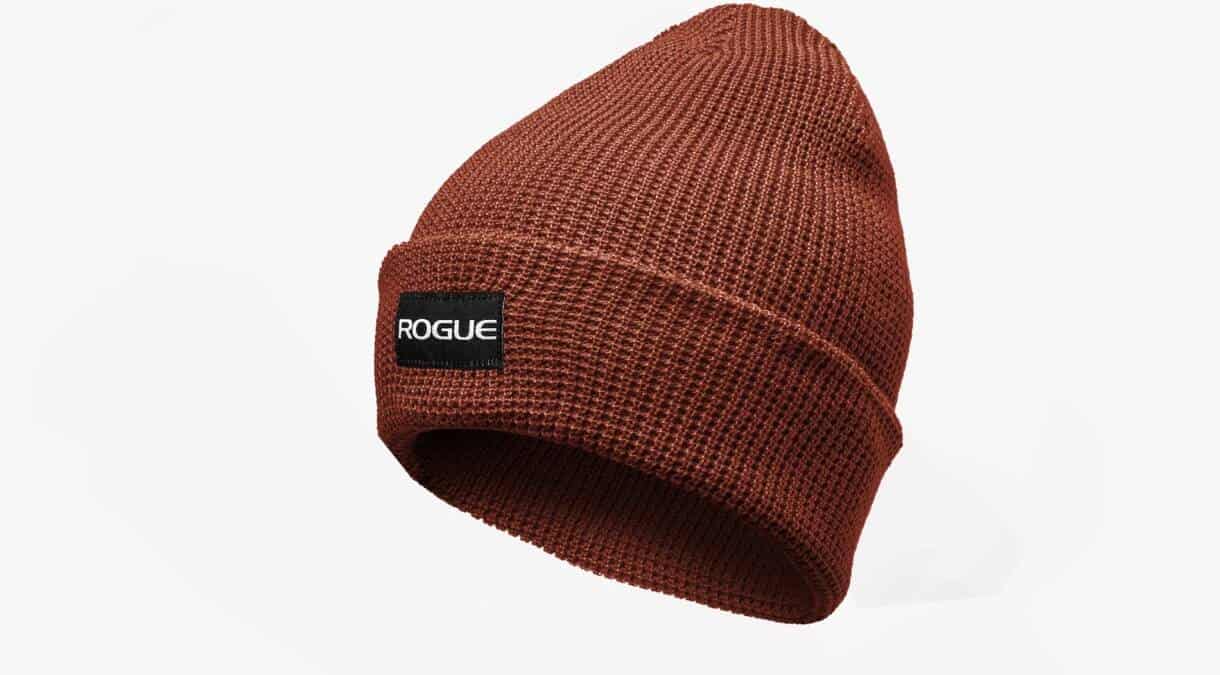 Rogue Cuffed Knit Beanie
A head-hugging brimless cap, the Rogue Cuffed Knit Beanie is made from 100% Acrylic yarn in a flat knit design.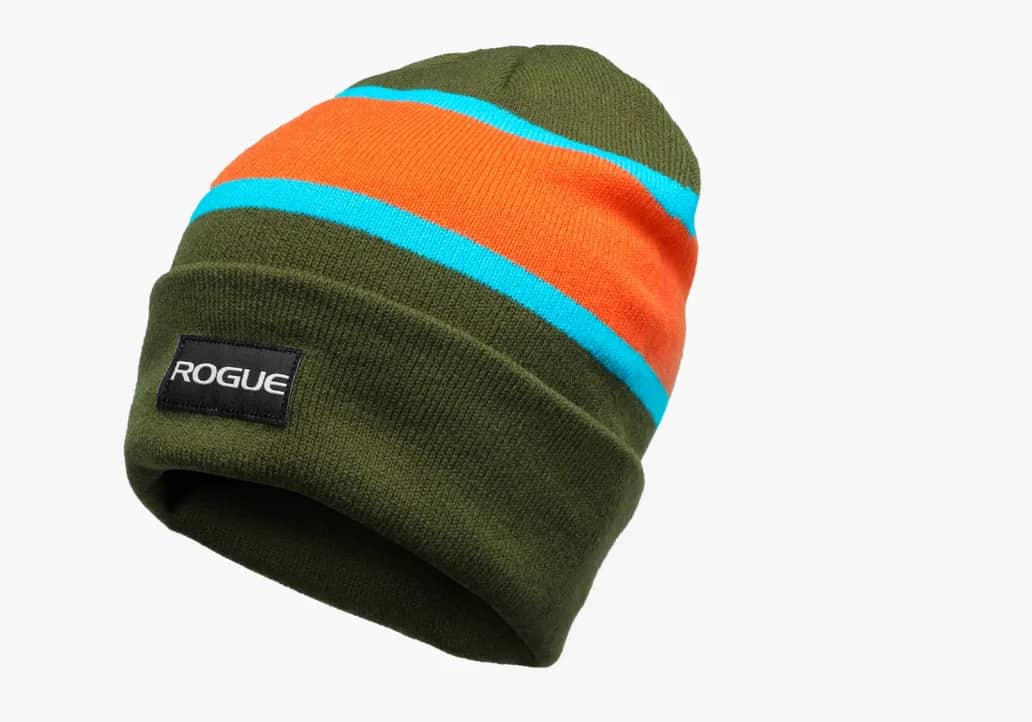 It is available in Surplus/Orange/Aqua with a black Rogue logo patch is included on the front cuff.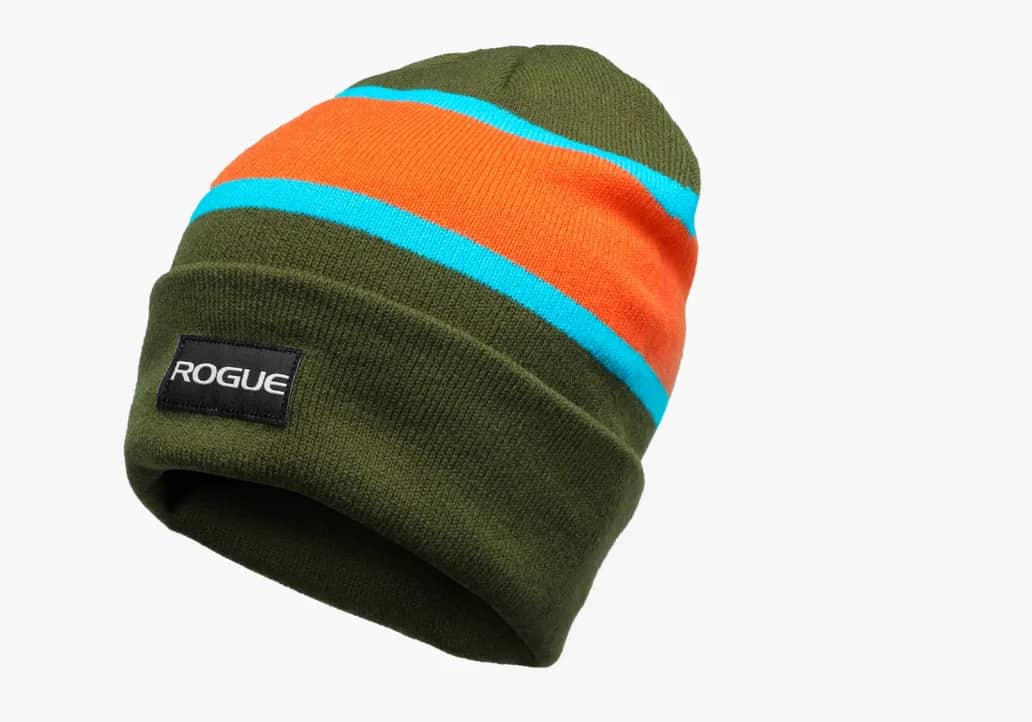 Hats from Rogue – In Summary
That's our close-up look at Hats from Rogue.
Hats from Rogue are made from quality materials and provide you with the protection you need during hot and cold weather. They are also comfortable and have a great fit to make them suitable for any attire. Prepare for the winter and choose the right hat or beanie for you and your outdoor activity.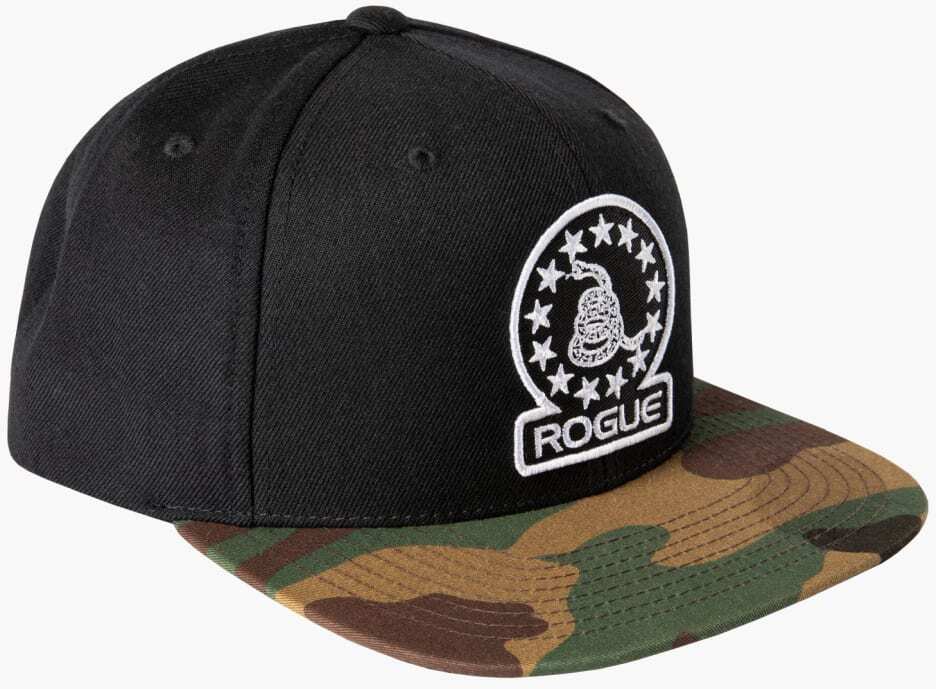 Photo Credits
Product photos on this page are property of Rogue.
This website is not affiliated or associated with CrossFit, Inc. CrossFit is a registered trademark of CrossFit, Inc.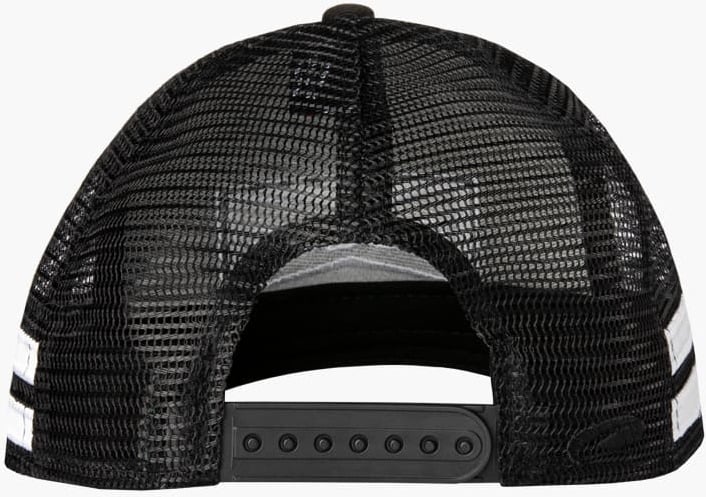 Affiliate Disclaimer
We are an affiliate of Rogue and others that sell this training gear. If you buy clothing or other training gear after clicking the links in this article, we receive a small commission at no extra cost to you. This helps us to bring you in-depth information and content on these great training products.
Tim is the founder of FitAtMidlife.com – an avid gym rat for 30+ years, he's a reviewer of many, many shoes – and founder of the Speed Bag Gathering – the world's only gathering of speed bag punching enthusiasts.  See more gym reviews at Tim's YouTube channel.