Let's look at the Torque Fitness Tanks.
Fitness tank is an all-surface weight sled with wheels that utilize magnetic resistance rather than weight plates and friction. By flipping the resistance lever, you can adjust the strength of your workout without adding or removing heavy-weight plates. It is a functional piece of equipment that can be used in a variety of forms. You can push or pull the weight sled clutching a rubber-coated handle to focus on particular muscle groups.
Here are some of the styles we are going to look at: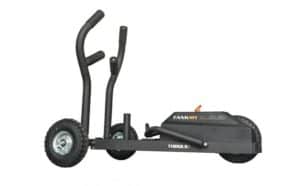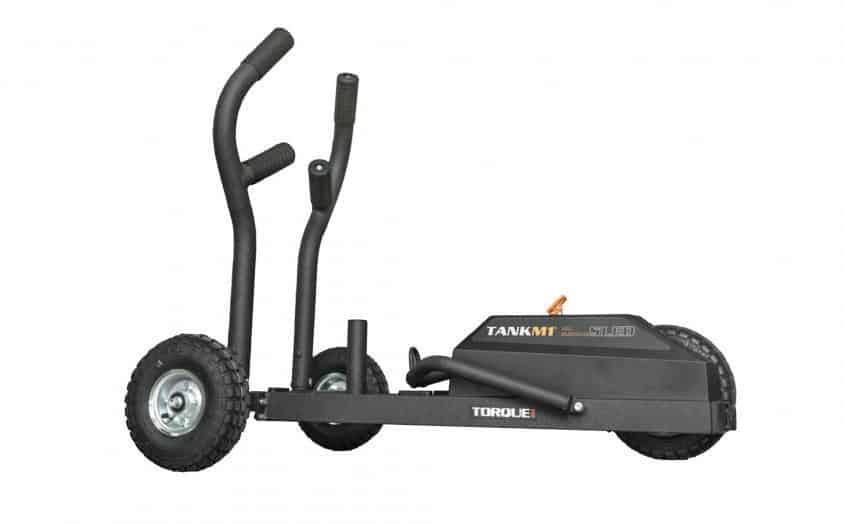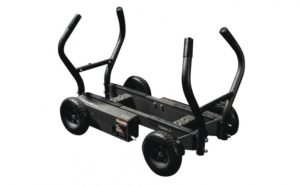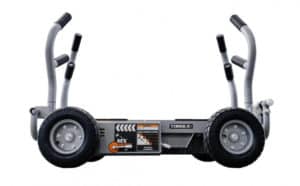 Torque Fitness Tanks – Overview
Torque uses an innovative magnetic resistance brake system on their tanks to prohibit individuals from accelerating and pushes them to work harder the quicker they run. Torque Tanks are excellent for therapy or rehab purposes. They develop functional exercise, and its resistance efficiencies grant users to enhance their strength gradually over time, preventing injury. Torque Tanks are safe and easy to use, making them perfect for aging adults or individuals going through physical recovery or therapy.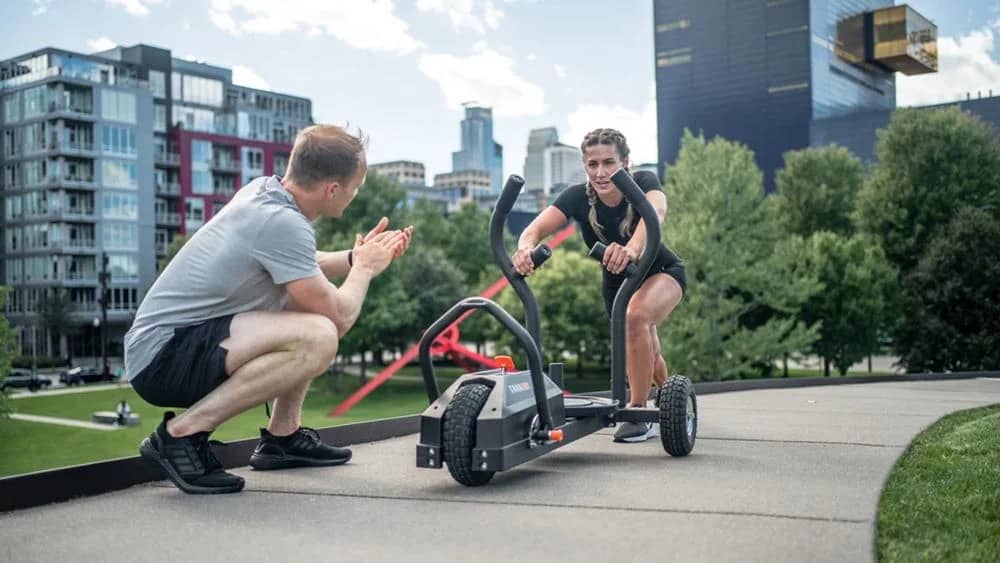 Torque Tanks are an all-surface workout sled with wheels, and you can use them on any surface, like wood flooring, carpet, concrete, turf, grass, and rubber, without harming the surface. Almost everyone can benefit from training on tanks because they train for HIIT, deceleration, and overall conditioning while still being kind on joints. You can get a high-intensity, full-body workout on this push-pull sled with only ten yards of space.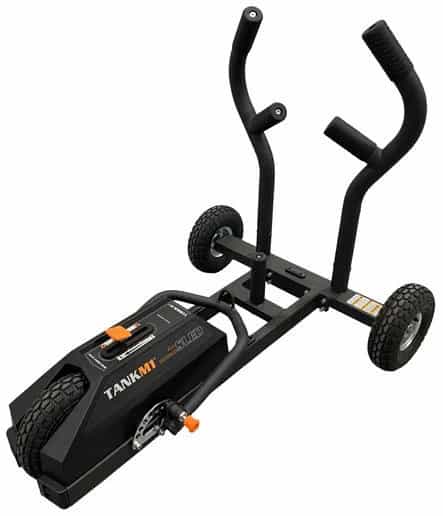 Torque Fitness Tank M1
The Tank M1 is a smaller 3-wheel, 67LB frame that is conveniently transportable, storable, and economical. It has the innovations and volatile resistance training of the original Tank push sleds, making it compact and can be used in a home gym environment. Because it is bi-directional, Tank M1 eradicates the need to turn the unit around when you shift from pushing to pulling exercises or vice versa. The handles are detachable, and everything from the grips to the tread on the tire radiates a superior appearance.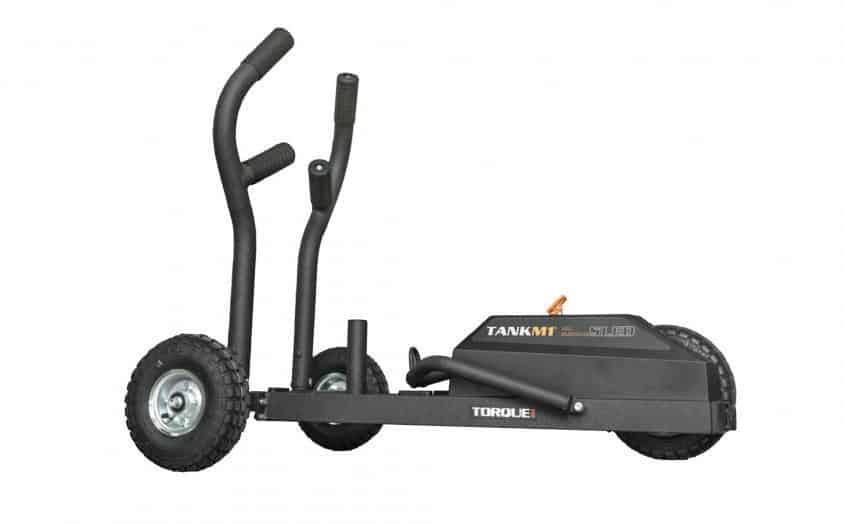 The Torque Fitness Tank M1 has three built-in levels of resistance to make your workouts balance with the energy you want. The adjustable and frictionless magnetic brake system builds resistance as you double speed, producing a heart-pounding, strength-building exercise. It has three heavy-duty tires that deliver silent all-surface indoor/outdoor training, while its ergonomic handles are smoothly removed for more manageable storage. The whole compact sled measures 45.1" x 31.9" x 37.5", with the durable frame and welds supported by a 10-year warranty.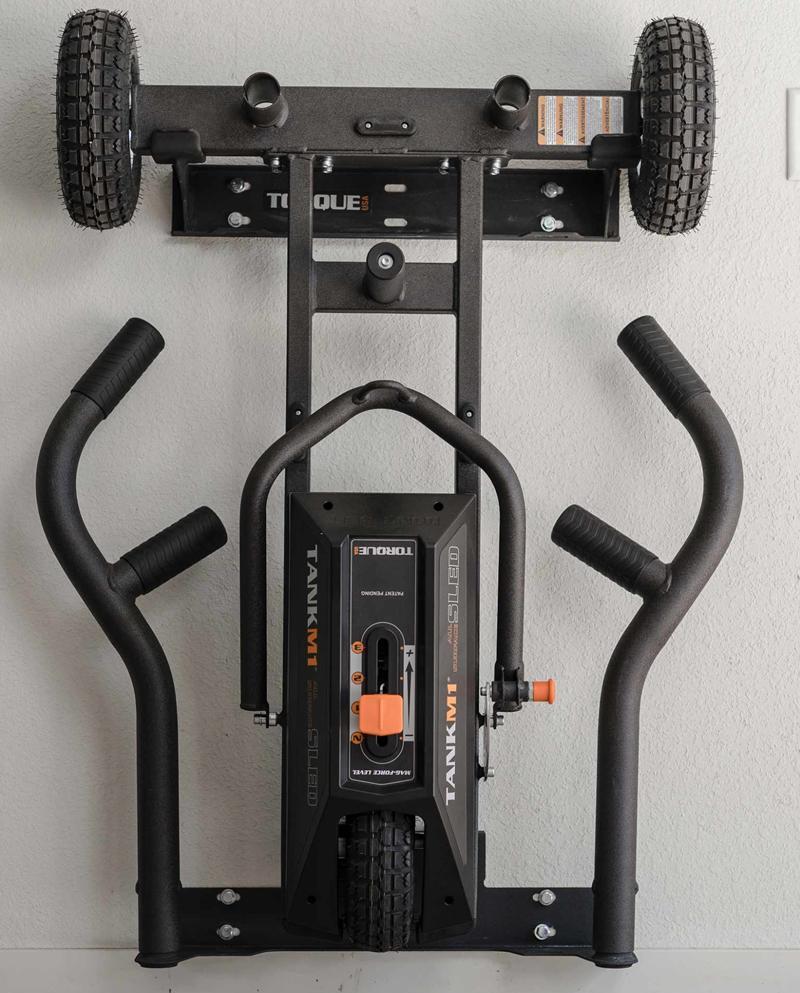 Torque Fitness Tank M4
The Torque Fitness Tank M4 functions more like a fan bike, with a magnetic and flywheel design that automatically builds resistance as the sled is pushed faster with no need to hold and load or unload plates. The M4 is a double braking system enabling it to have several resistance levels to be set depending on which position of the Tank you're pushing or pulling from. It also eradicates the need for weight to be added to the sled. Its steel frame sits on four oversized, all-surface tires, so you can use the sled indoor and outdoor, from turf to pavement, creating less sound than friction sleds. The electrostatic paint finish protects the Tank completely from different factors.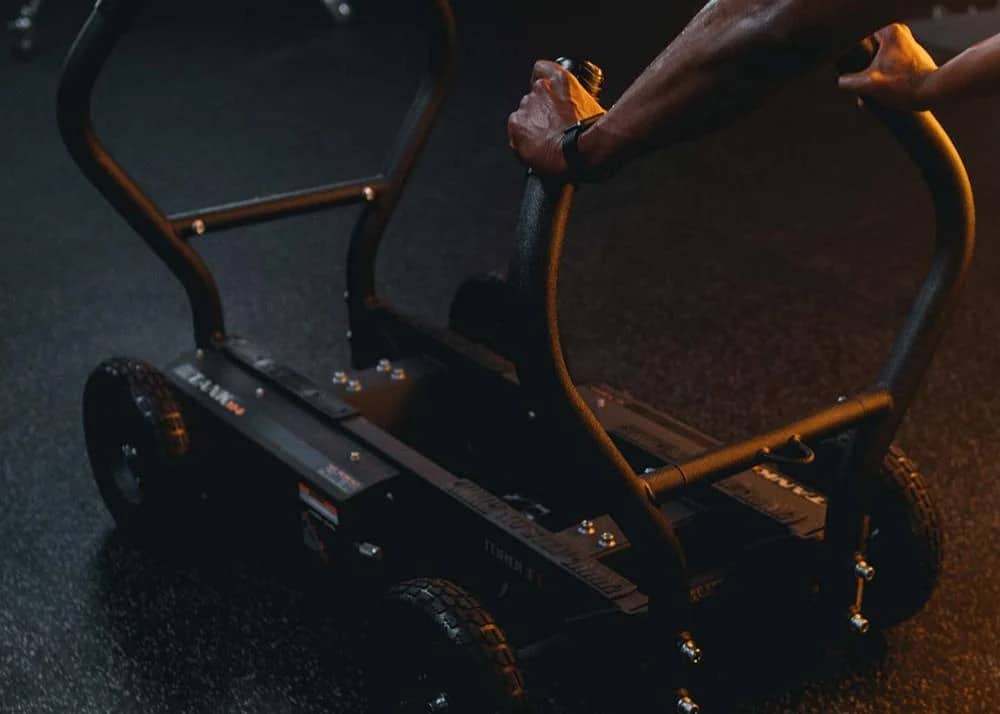 Like the M1, the Tank M4 is also bi-directional, which eliminates turning the unit around, reducing path width saved for Tank runs. It has an optional weight horn for athletes who want to do more extreme towing exercises. The patent-pending design weighs 198 LBS (89.8kg) and measures 52.4" x 31.9" x 37.1", with the long-lasting frame and welds supported by a 10-year warranty. The M4 is developed for all sorts of push and pull sled training, with functionality overall skill levels, comfortable portability, and HIIT potential. You can choose from three levels of resistance and do rounds of acceleration and speed, changing the intensity in various runs or within the same run.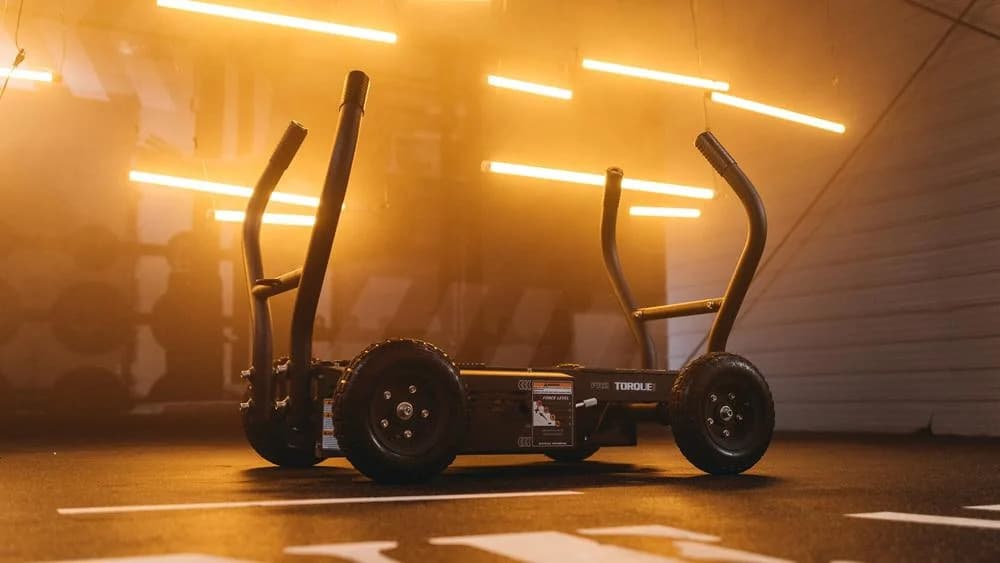 Torque Fitness Tank MX
Compared to the M4, Torque Fitness Tank MX has 25% more braking resistance at peak power. It also has bigger, broader tires for increased traction and a bolder, dynamic appearance. The new handles that are exclusive to the MX are quickly removed by elevating the handle vertically. They have an extra, lower push handle point that adds character to the performance handles used on the M4.
The MX has an optional stacker kit that enables the MX to be piled three units high to conserve valuable floor space between workout sessions. The unit's electrostatic paint finish also preserves it effectively from different elements. The patent-pending design weighs 244lbs (111kg) and measures 55.35" x 33.39" x 37.32" (1406 x 848 x 948 cm).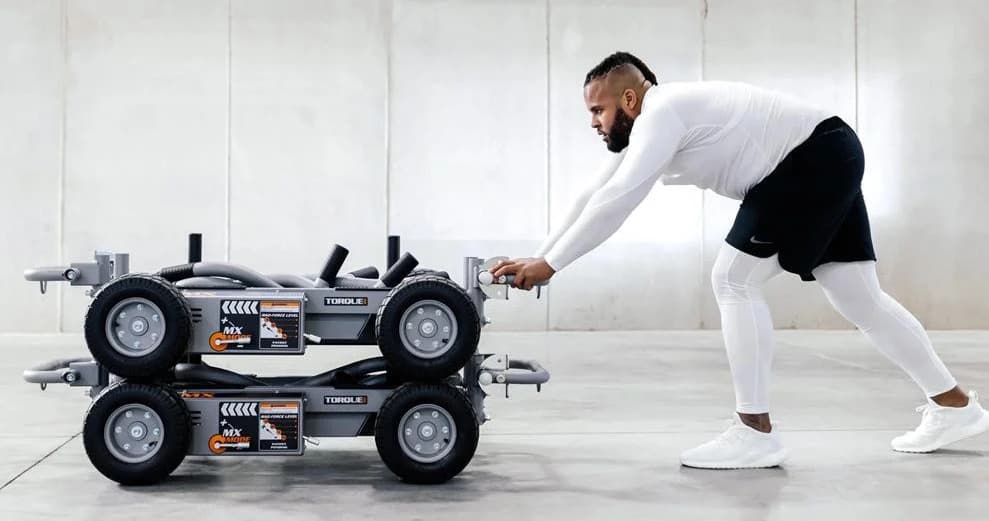 Torque Fitness Tanks Review – In Summary
That's our first look at the Torque Fitness Tanks.
They may not be your usual go-to piece of equipment, but Torque Tanks are very effective, safe, and simple to use. They can also be used by senior citizens or individuals undergoing physical rehabilitation. They can also be used to develop and intensify agility, stamina, power, acceleration, and deceleration for the lower and upper body. They operate on grass, synthetic turf, artificial rubber, wood flooring, carpet, and more.
Photo Credits
Product photos on this page are property of Torque Fitness.
This website is not affiliated or associated with CrossFit, Inc. CrossFit is a registered trademark of CrossFit, Inc.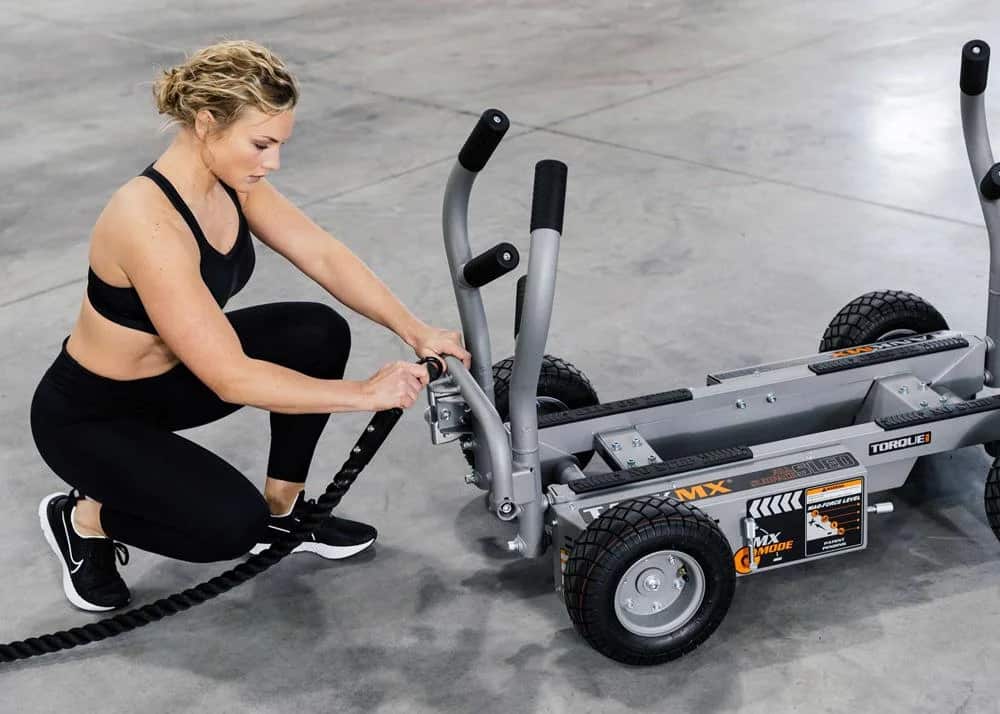 Affiliate Disclaimer
We are an affiliate of Rogue Fitness and others that sell this training gear. If you buy clothing or other training gear after clicking the links in this article, we receive a small commission at no extra cost to you. This helps us to bring you in-depth information and content on these great training products.
Tim is the founder of FitAtMidlife.com – an avid gym rat for 30+ years, he's a reviewer of many, many shoes – and founder of the Speed Bag Gathering – the world's only gathering of speed bag punching enthusiasts.  See more gym reviews at Tim's YouTube channel.