Rogue has the red-hot
Echo Bike
. Grab one while they last!
Got a cramped box or garage gym? You might want a shorty bar. Here's the latest in Rackable Short Barbells from Rogue.
Barbells are affordable, versatile, and many athletes' go-to to stay healthy and strong. But barbells can take up so much space in your home gym or garage, and some can't afford to have a huge space. Thanks to the invention of short barbells. Now you can add them to your existing equipment and achieve your fitness goals.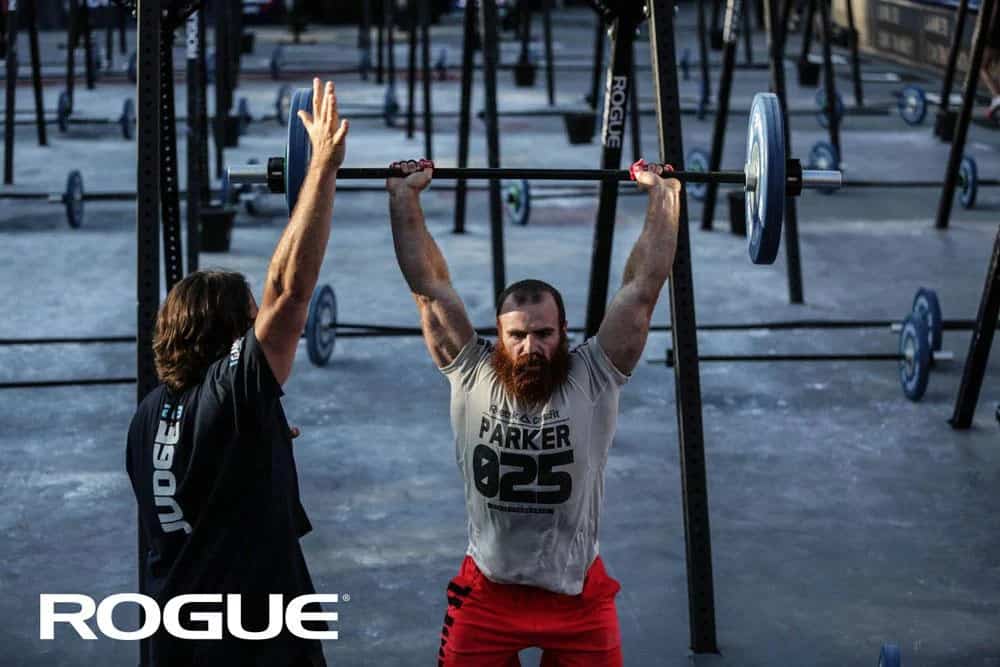 Here are some of the styles we are going to look at: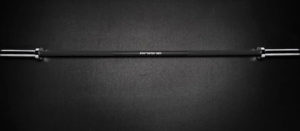 Rackable Short Barbells from Rogue – Overview
Short barbells are intended to be used by athletes with insufficient space in their home gym or garage. If you have been using dumbbells for a long time now, it's about time to upgrade to short barbells. Rackable Short Barbells from Rogue allow you to rack the bar on any standard rack and complete movements that haven't traditionally been probable with short bars, such as the snatch and overhead squats with its standard gap of 51.5".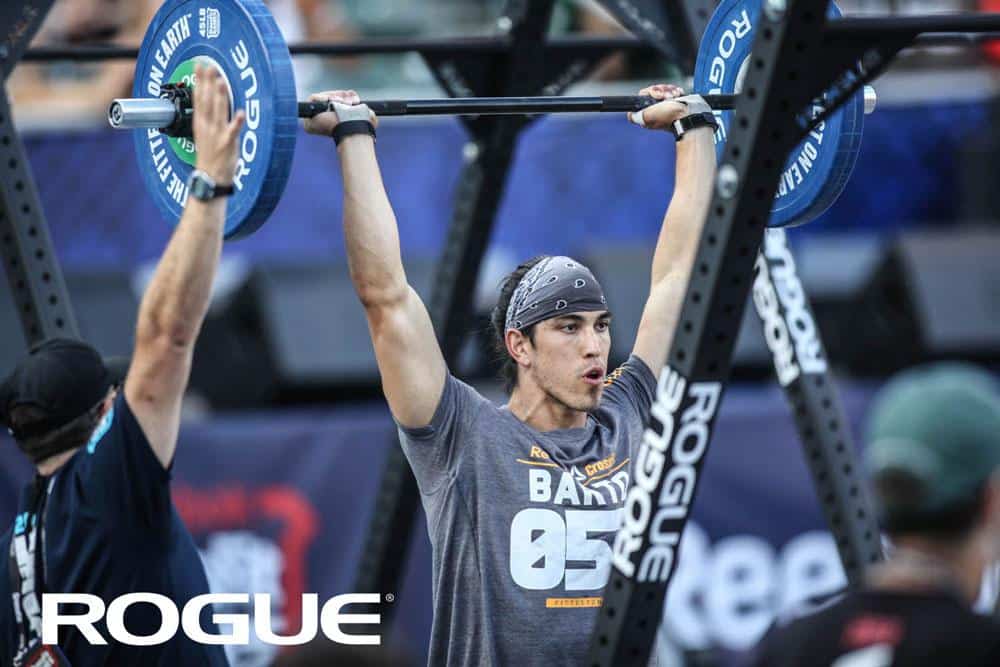 These barbells are shorter than standard Olympic bars with a size of 220cm and almost 52″ shaft length between collars. Because they are lighter, short barbells are female-friendly and easier to rack. They are also perfect in a low-height basement and don't need a big space as you move around.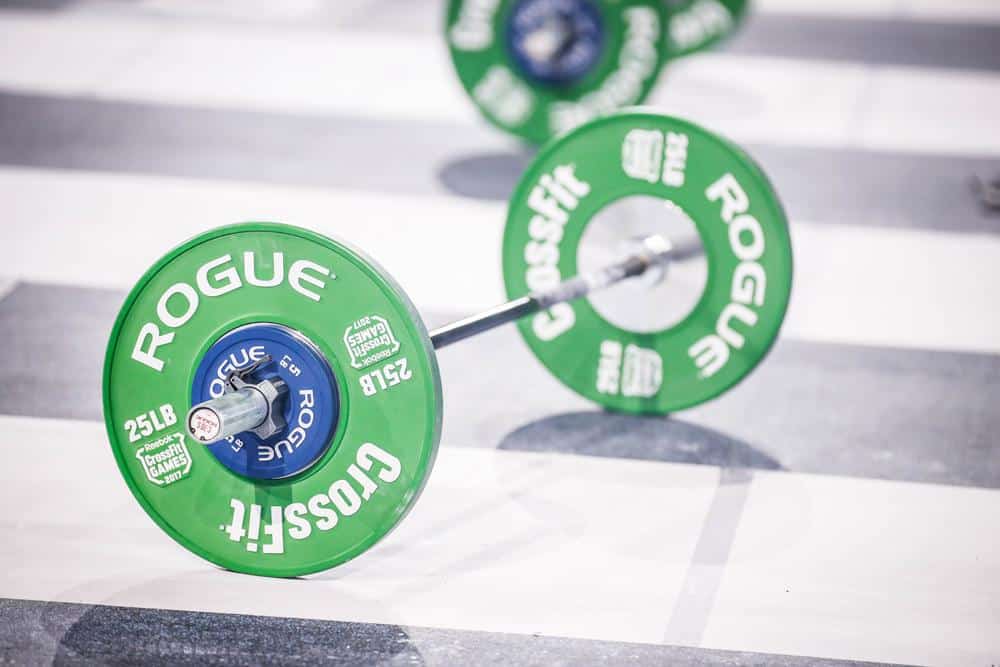 C-68S Bar – Women's Rackable Short Bar
The C-68S can be racked easily on most standard power racks/squat stands, drastically increasing its functional gains over most women's short bars. Though its sleeves are shorter, this bar has 51.5" of spacing, the same as a full-length women's barbell. The 7.75" of loadable sleeve length is significantly less than that of the Bella Bar. It is without center knurl, and the Rogue logo is incorporated in the center of the shaft as part of the Cerakote finish.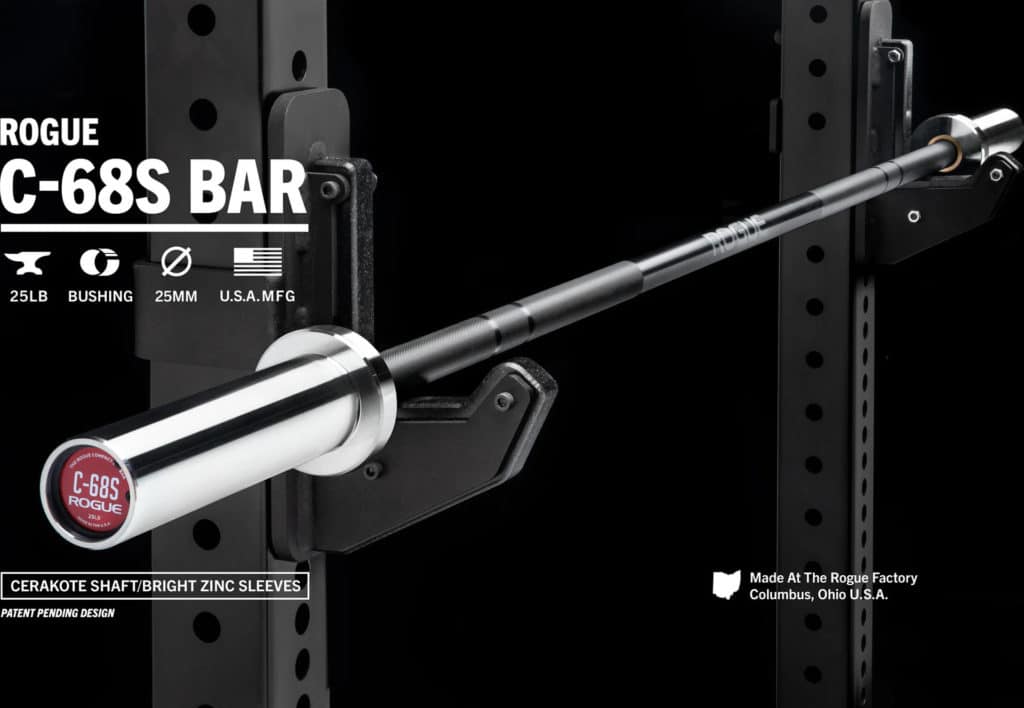 The C-68S is made in the USA and furnished with dual knurl marks, quality bronze bushings, and a friction-welded one-piece sleeve design. The standard width between sleeves gives the feel of a regular barbell. Still, the shorter sleeves enable you to work in closer proximity with other athletes while also maximizing the number of athletes per heat. The 25mm, 190,000 PSI tensile strength steel shaft is treated with Rogue's exclusive Rogue Work Hardening (RWH™) process for better fatigue resistance.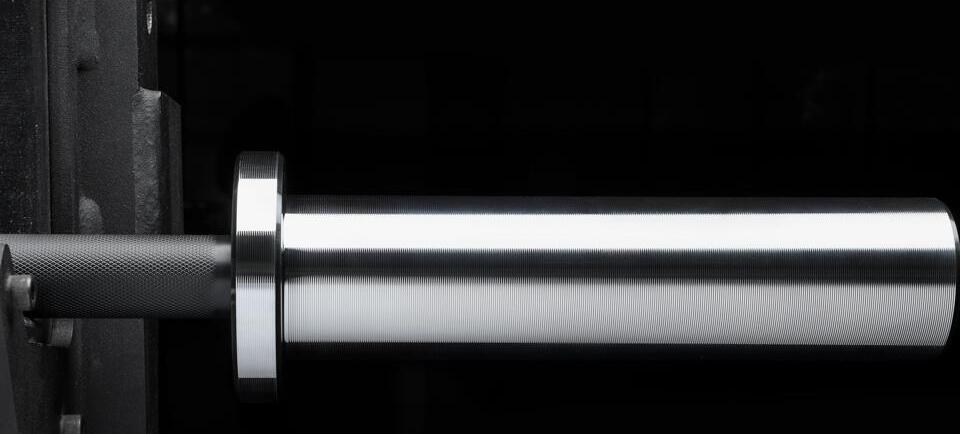 C-70S Bar – Men's Rackable Short Bar
The C-70S Bar – Men's Rackable Short Bar is the most unique and functional barbell Rogue produced. It has a rugged design that makes it a compact version of Rogue's flagship 20KG Ohio Bar and an entirely rackable version of their original C-70 short bar. This bar is made in the USA and highlights dual knurl marks, quality composite bushings, and a 28.5mm diameter, 190,000 PSI steel shaft. This bar is available with a Black Cerakote shaft finish and bright zinc sleeves.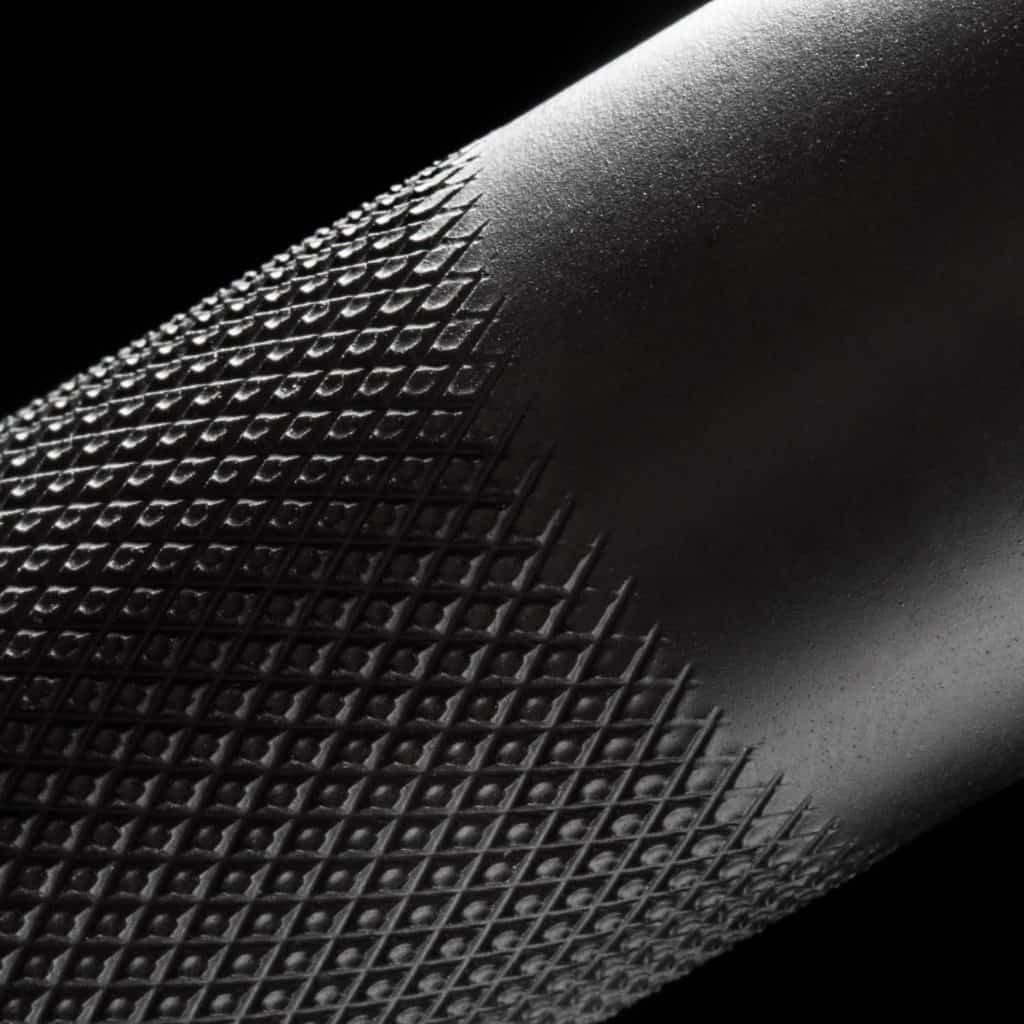 The 72" shaft extends approximately 15" of space-saving efficiency compared to a full-length bar, opening up lanes for more athletes to simultaneously train in the same space. Even if it has a shorter shaft length, the sleeves are also spaced 52" apart — the same as a full-length barbell. The C-70S is Rogue's first barbell to accomplish an F-Scale rating of F-16R in durability testing, which means that it will last even longer than standard-length bars in high-volume gyms.
Rogue C-70 Bar – Non-Rackable Short Bar
The Rogue C-70 Bar was created for competition use in the CrossFit Games and had a shorter overall length (69″) that enables athletes to be spaced closer together. The C-70 Bar features the same 28.5MM diameter, 190,000 PSI steel, bronze bushings, and dual knurl marks as the standard-length Ohio Bar. Rogue's Standard Lifetime Warranty backs it against bending.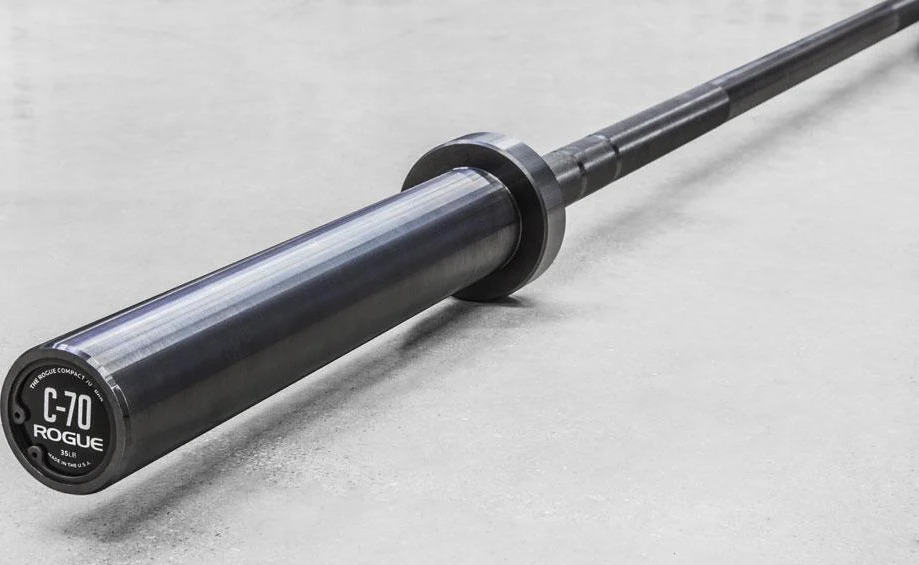 This bar has knurl marks for both Olympic and Powerlifting grips, and the distance between collars is 43″ versus the standard 52″, which means it cannot be racked on a standard power rack or squat stand. It was the short barbell that sustained 400+ pound deadlifts during the Men's Finals.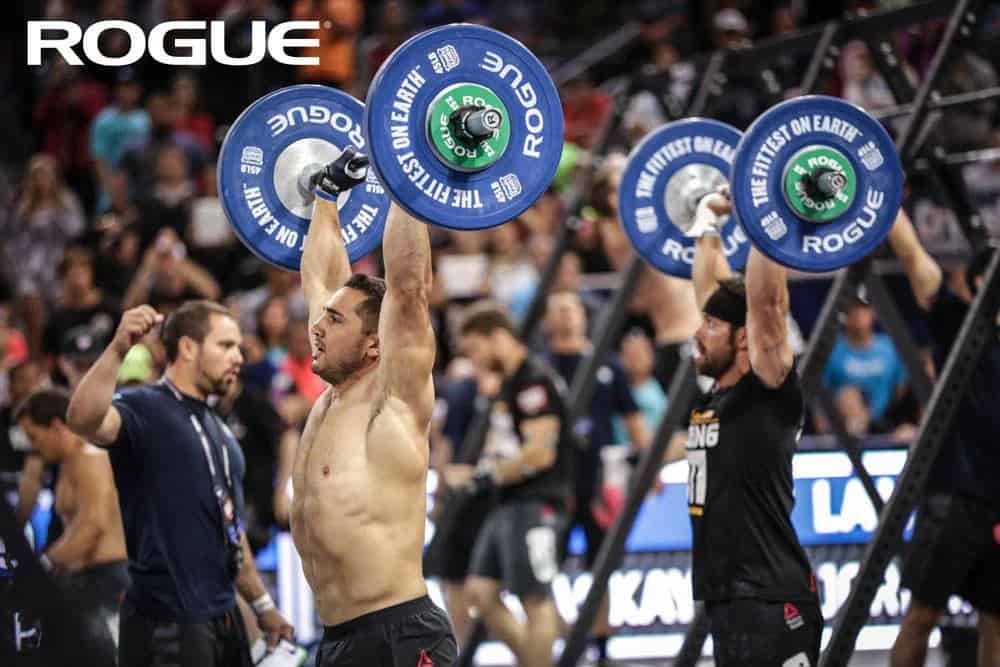 Rackable Short Barbells from Rogue – In Summary
That's your options for Rackable Short Barbells from Rogue.
You no longer have to fret about getting a barbell for your small garage with Rackable Short Barbells from Rogue. The shorter shaft supports full Olympic lifting movements, including accurate hand placement on the snatch grip with more area to spare and more convenient storage between workouts. They have Cerakote shaft coating and bright zinc sleeve coating for added durability.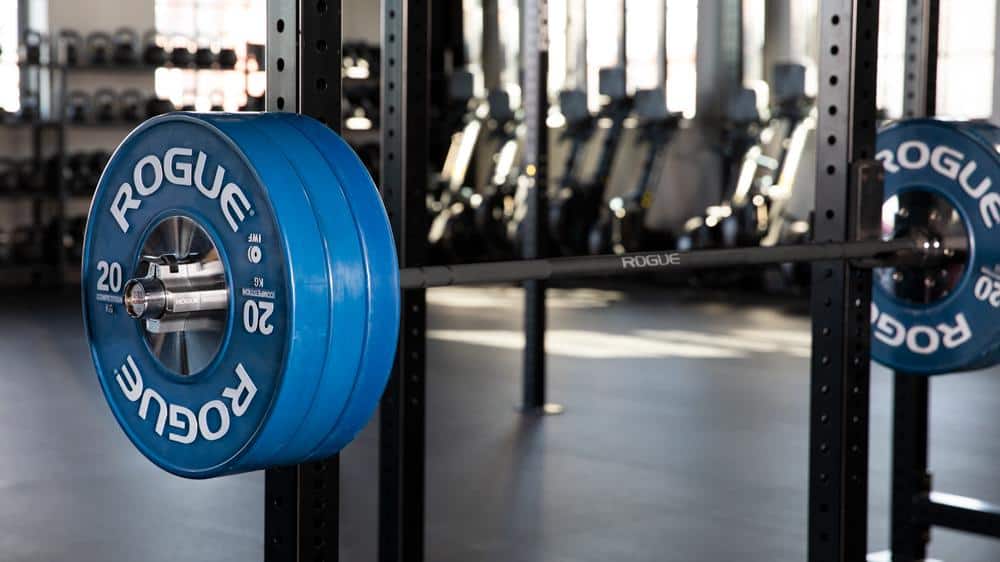 Photo Credits
Product photos on this page are property of Rogue.
This website is not affiliated or associated with CrossFit, Inc. CrossFit is a registered trademark of CrossFit, Inc.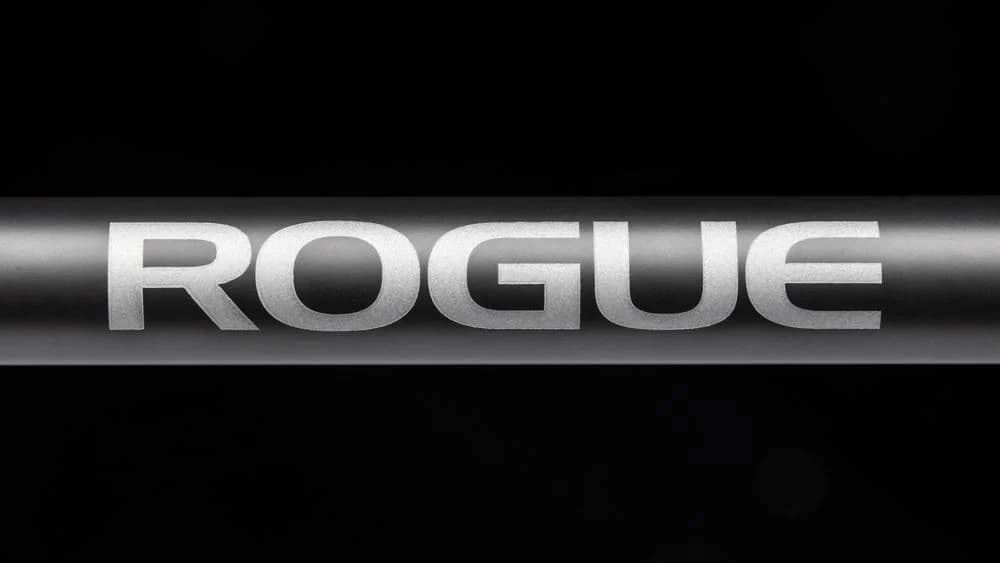 Affiliate Disclaimer
We are an affiliate of Rogue and others that sell this training gear. If you buy clothing or other training gear after clicking the links in this article, we receive a small commission at no extra cost to you. This helps us to bring you in-depth information and content on these great training products.
Tim is the founder of FitAtMidlife.com – an avid gym rat for 30+ years, he's a reviewer of many, many shoes – and founder of the Speed Bag Gathering – the world's only gathering of speed bag punching enthusiasts.  See more gym reviews at Tim's YouTube channel.