It's that time of year – get your Pumpkin Spice Bar – from Fringe Sport (of course).
Are you aiming for muscles and strength? Then the barbell is the key. Not only is it great for gaining strength and muscles, but it is also great for endurance work and in making significant gains. Performing compound exercises build the needed pressure and stress through various muscles and movement patterns.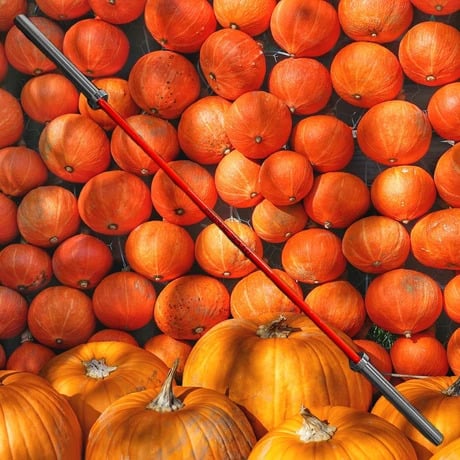 Here are some of the styles we are going to look at: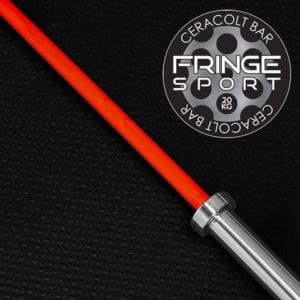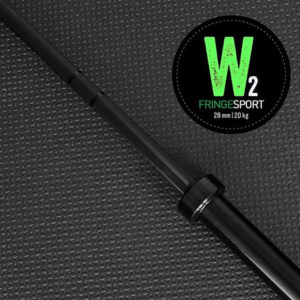 Pumpkin Spice Bar – Overview
The Pumpkin Spice Bar is born in the USA with American sourced steel. The story of the Pumpkin Spice Bar started when a local pumpkin farmer approached fringe Sport personnel with extra stock for the season, and this gave them excitement to create the Pumpkin Spice Barbell eventually. Made from 1,500 hand-picked and American-grown pumpkins, this pumpkin spice bar is so Instagram-worthy.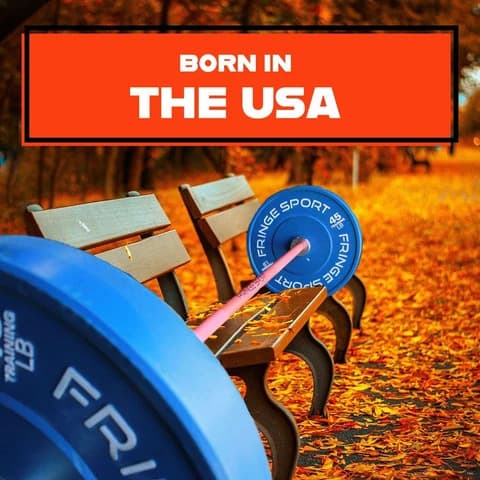 When your garage is steaming hot, you can add the delightful aroma of pumpkin spice to your workouts and hope for cooler weather. This is one of the strongest bars fringe Sport has made yet and can assure pumpkin-sized gains when you put it to work. Bench Press, Bent-Over Row, Deadlift, Back Squat, Overhead Press, Lunge, and Power Clean are the big seven barbell exercises that can revolutionize your body and improve athletic performance.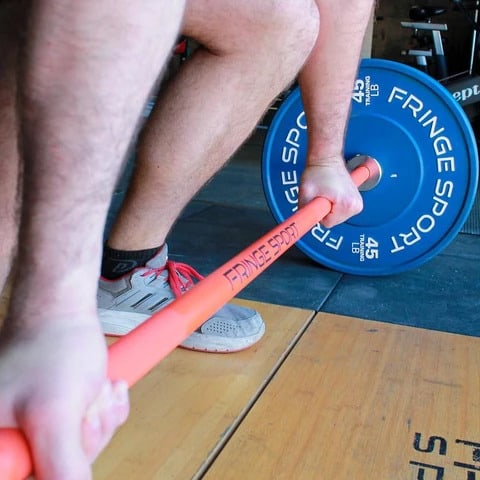 20kg Pumpkin Spice Barbell
The 20kg Pumpkin Spice Barbell is functional and fitting for Olympic lifting, powerlifting, and general training and is a dependable and versatile addition to your garage gym collection. It has a comprehensive efficiency and sturdy ability to function evenly throughout all your training requirements. With its 190,000 PSI of tensile strength, the CeraColt will hold any caliber round you load in with comfort. It has the sweet spot intersection of the Venn diagram of stiff and loose and has a soothing, great spin that will satisfy you.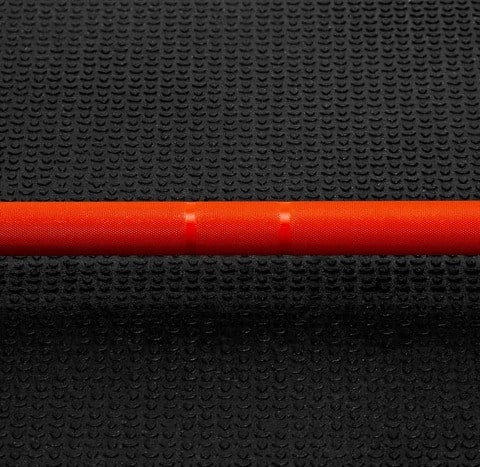 Using Cerakote, the barbell is eye-catching and sleek and can endure all the most challenging situations, weather elements, and perils on your perimeter. Cerakote finish enhances grip-friendly, anti-rust, anti-corrosion, and anti-oxidation mix. It acts as a Polymer-Ceramic coating with applications for metals, plastics, polymers, and wood. The unique features of Cerakote coating improve several physical performance properties: abrasion/wear resistance, chemical resistance, corrosion resistance, impact strength, and hardness. Cerakote gives an excellent level of lubricity, serving as a lubricant after the finish has been applied.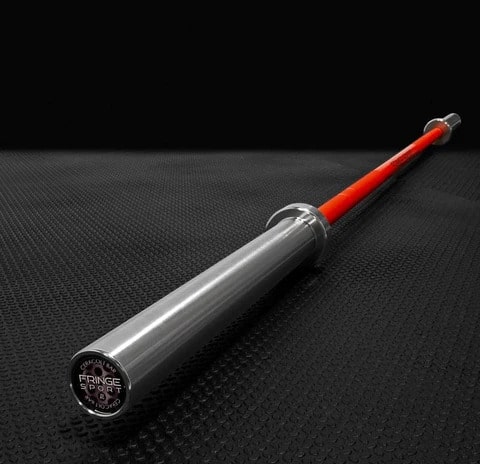 20kg Men's Wonder Bar Olympic Barbell
The Wonder Bar Olympic Barbell dominates as the nucleus of the barbell universe at Fringe. It is made fitting for commercial gyms and makes it available to you at a home gym price. Since the launch of the first version of the Wonder Bar V2, Fringe Sport blacksmiths have spent many years heating up, hammering out, and correcting a far better model in their top-secret forge. This functional bar will serve almost everyone well, whether you are an experienced athlete or an affiliate owner.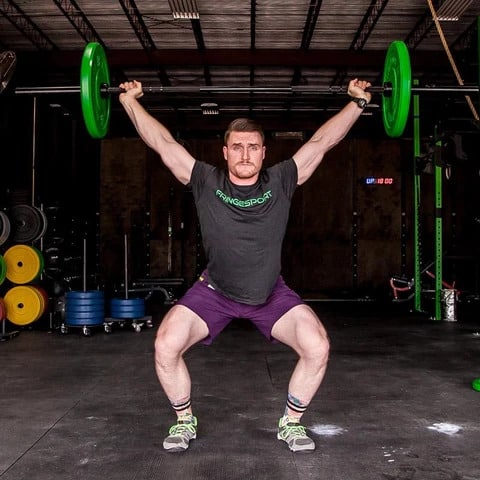 You can set world records on this bar and use it for most training. The bar is available in a bushing or bearing format. Bearing is excellent for seasoned barbell users and Olympic lifters, while the bushing is ideal for daily Garage Gym Revolutioners looking to move some weight. It has a tensile strength of 205,000 PSI and a weight capacity of 1,600 lb with dual knurling – double-ring IWF + IPF knurling (no center knurl). The bar has a lifetime warranty against manufacturer's defects.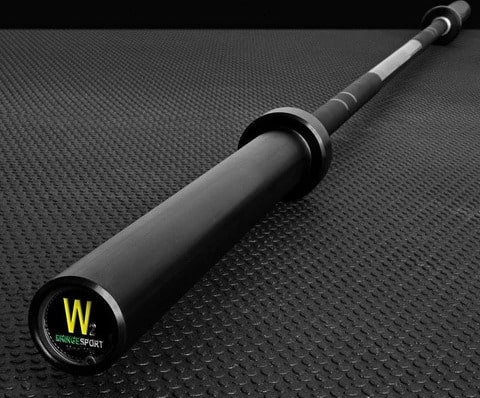 Pumpkin Spice Bar Review – In Summary
Have some fall fun with the new Pumpkin Spice Bar.
The Pumpkin Spice Bar has no required maintenance and has a lifetime warranty against breaking or ending. The CeraColt has the best value for an American-made, Olympic lifting and powerlifting barbell. Cerakote guards against corrosion resistance, chemical resistance in the most extreme conditions worldwide and heightens impact strength.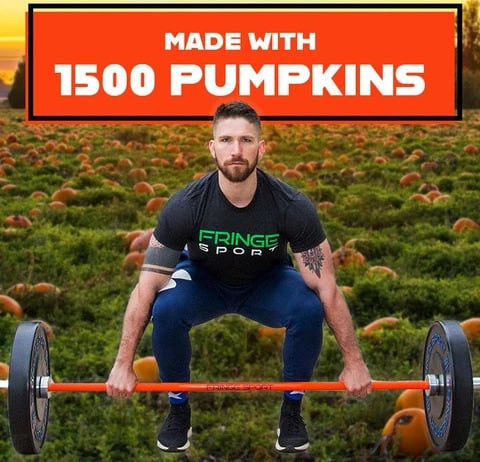 Photo Credits
Product photos on this page are property of Fringe Sport.
This website is not affiliated or associated with CrossFit, Inc. CrossFit is a registered trademark of CrossFit, Inc.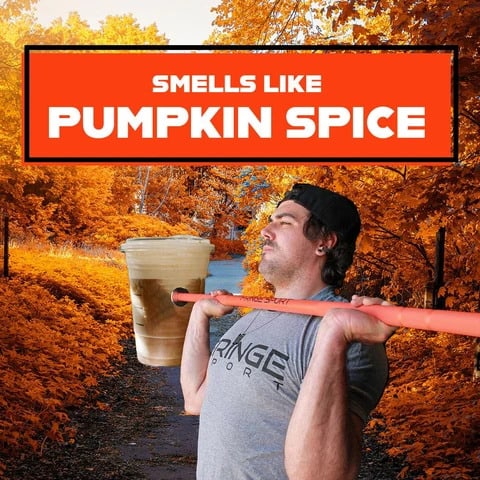 Affiliate Disclaimer
We are an affiliate of Fringe Sport and others that sell this training gear. If you buy clothing or other training gear after clicking the links in this article, we receive a small commission at no extra cost to you. This helps us to bring you in-depth information and content on these great training products.
Tim is the founder of FitAtMidlife.com – an avid gym rat for 30+ years, he's a reviewer of many, many shoes – and founder of the Speed Bag Gathering – the world's only gathering of speed bag punching enthusiasts.  See more gym reviews at Tim's YouTube channel.