For a limited time, the classic CrossFit training shoe made by Reebok is back – the CrossFit Nano 4.0.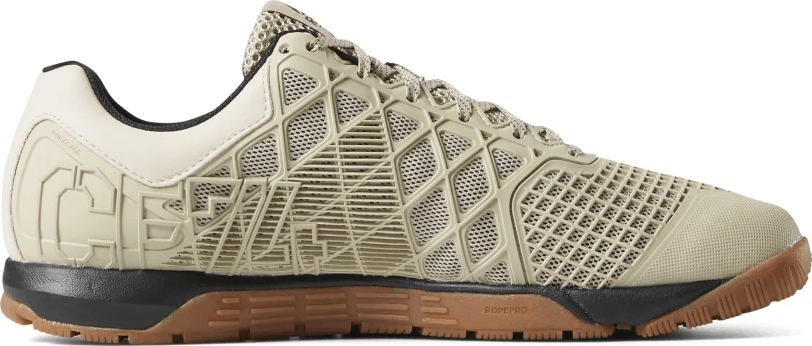 This shoe hasn't been available in quite some time.
But, it's a classic design and people love it. It's considered be one of the best rope climbing shoes, amongst other things.
Here's two of the styles still available: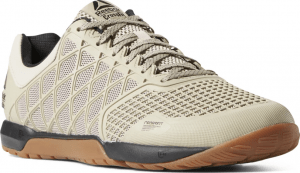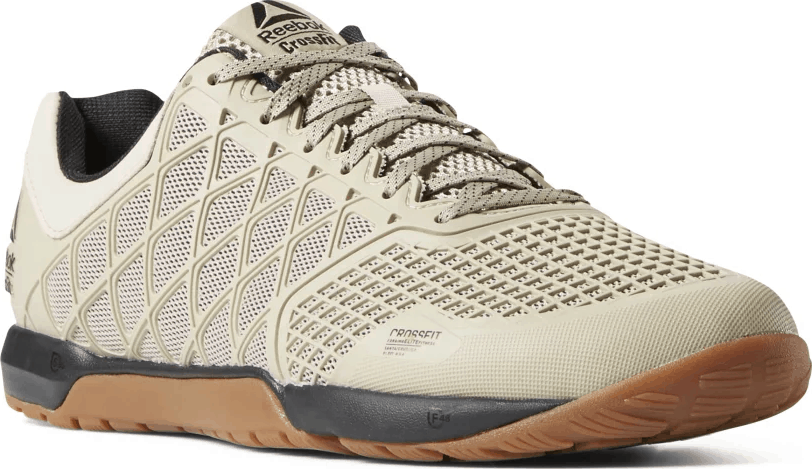 Reebok Nano 4.0
Men's Light Sand/Black/Gum - the Reebok Nano 4.0 was one of the most beloved CrossFit shoes ever - get yours while they last.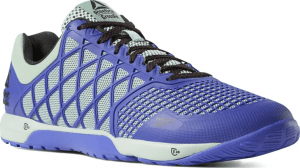 Let's talk some more about why these are considered to be such great shoes.
What's Great About the Nano 4.0
This shoe was well-loved by CrossFit trainees.
Why? Because it's a great training shoe.
Stability
First, let's talk about stability. For cross training and functional fitness you need a versatile training shoe. running shoes won't cut it. Why not? Because they have too much cushioning for lifting weights, and they aren't durable enough for the extraordinary circumstances a CrossFit workout can cause.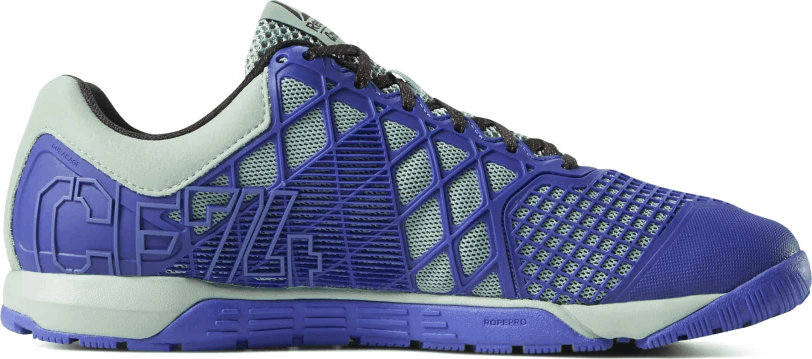 The Nano 4.0 has a 4mm heel to toe drop for stability. The drop, also known as the offset, is how much height difference exists between the heel and the toe of the shoe. The moderate drop promotes proper mid-foot striking which is what you want for runs and jumps. You want a moderate drop for a versatile shoe. You can lift weights in it, run, or jump. And those are all things you need to do in a CrossFit workout.
Durability
Next, let's talk about durability.
CrossFit workouts can kill a pair of shoes quick. Why? Because they subject the shoe to a variety of stresses the average running shoe can't withstand.
Rope climbs for instance – the average lightweight mesh upper of a running shoe will be absolutely destroyed by the rope climbing friction. You have to grip the rope with your feet. And the uppers just aren't made for that kind of stress in the average shoe.

Rope climbs is an area where the Nano 4.0 shines. It's considered by many to be the best rope climb training shoe.
The RopePro protection wrap gives bite and support for rope climbs. This wrap extends up around the sides of the middle of the shoe – right where you are going to grip the rope with your feet.
Secondly, the Duracage protective upper ensures that any contact between the rope and the shoe's upper doesn't cause damage.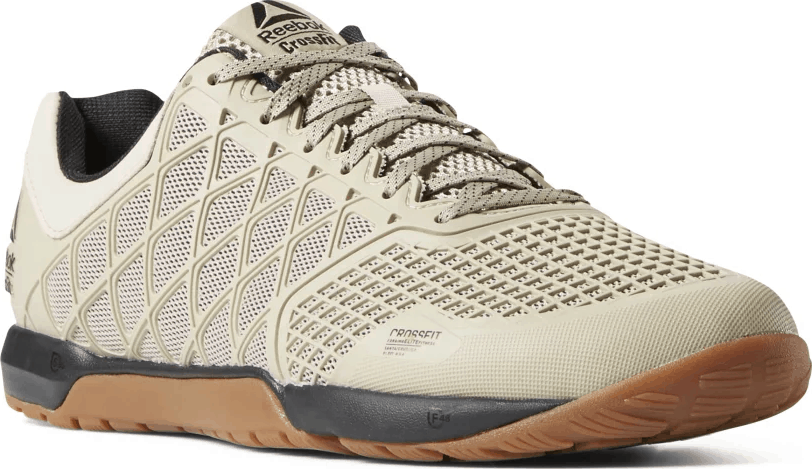 CF74 – what does it mean? These shoes are branded with CF74. What does it mean? 1974 is the year Greg Glassman, founder of CrossFit, first started training people professionally and started down the path of inventing a better way of training. Therefore, it's considered by some to be the year CrossFit was born (although the first CrossFit branded gym wouldn't come until over 20 years later.)
And more…
It's not a heavy shoe – it's light and it has an open weave mesh upper for breathability.
That's an important feature of any training shoe.
It's also got great traction. Running, jumping, lifting – all these things need good grip. The multi-surface outsole provides that traction.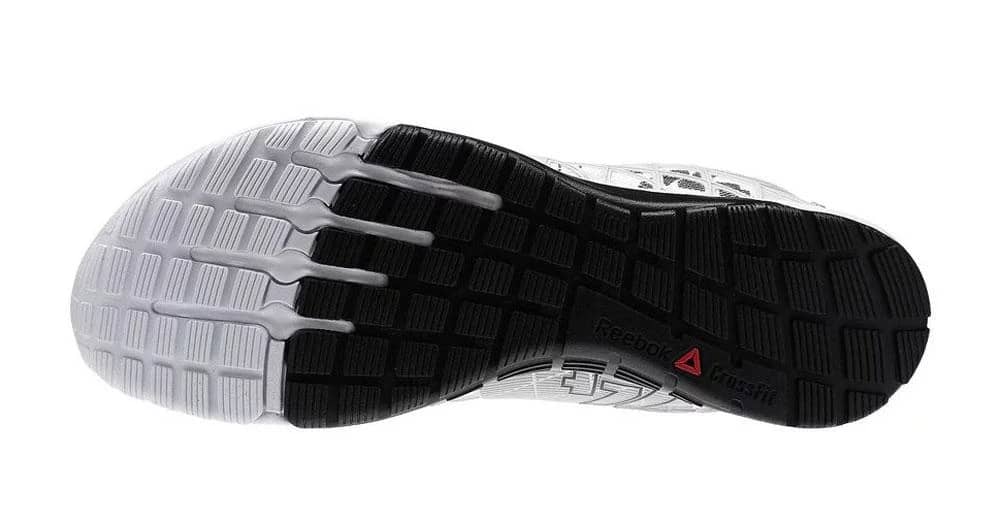 Why is the Nano 4.0 Back?
So why is the CrossFit Nano 4.0 back after a multi-year absence? Is it a better shoe than the Reebok Nano 9?
We don't know.
But, we do know you can get a pair now. And we'd recommend you stock up – if you love these shoes. Once they are gone, there's no telling if or when they will be available again.
Photo Credits
Reebok CrossFit Nano 4.0 product photos are courtesy of Reebok
We are a Reebok affiliate and if you purchase after clicking the links in this article, we receive a small commission at no additional cost to you.
Some product imagery on this page is property of Rogue Fitness and provided by Rogue Fitness.
This website is not affiliated or associated with CrossFit, Inc. CrossFit is a registered trademark of CrossFit, Inc.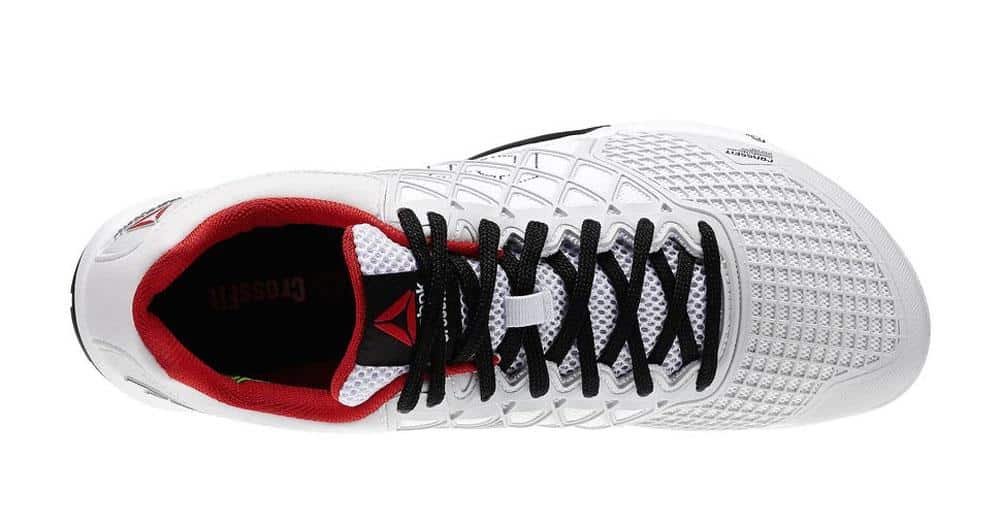 Tim is the founder of FitAtMidlife.com – an avid gym rat for 30+ years, he's a reviewer of many, many shoes – and founder of the Speed Bag Gathering – the world's only gathering of speed bag punching enthusiasts.  See more gym reviews at Tim's YouTube channel.