The third version of the official shoe of fitness is almost here – launching soon is the Reebok Nano X3.
Reebok announced the launch of the newest version of the award-winning Nano franchise, the Nano X3 Training Shoes. Known as the Official Shoe of Fitness, the Nano X3, like its earlier versions, delivers reliable performance, game-changing comfort, and a show-stopping sleek and stylish, versatile design with new updates.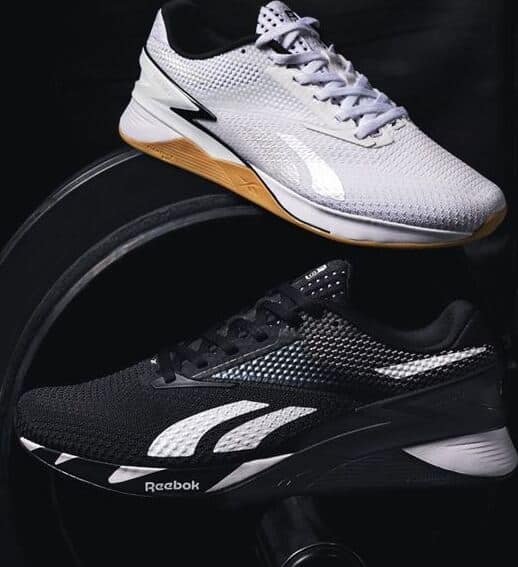 Reebok has a strong history in innovative fitness footwear. Aside from revolutionizing the world of fitness wear, the Reebok Nano series also birthed a new category. In the 80s, iconic models like the Freestyle, Ex-O-Fit, and Workout were used in gyms and studios, while in the 90s, its range of Cross Trainer and Step footwear reigned.
But in the 2010s, Reebok introduced a brand new category in fitness footwear, creating the first official shoe for the up-and-coming competitive fitness movement.
Available SOON from Reebok: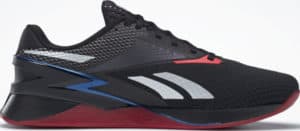 Nano X3 Training Shoe (Core Black/Ftwr White/Vector Blue)
The Nano X3 is a versatile fitness shoe with a supportive build to accommodate different kinds of training. It has a revolutionary new technology that supports you when you lift and run, so you can confidently push your limits and set personal bests.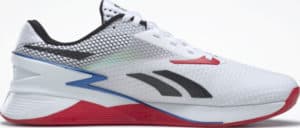 Reebok Nano X3 Coming Soon – Overview
Before developing the Nano series, athletes wore running shoes, basketball shoes, and even casual sneakers when they workout. Their workout consists of a mix of signature workouts and functional movements, such as weightlifting, burpees, rope climbing, running, rowing, kettlebell swings, and more.
But different training regimens required a highly functional shoe that could function well regardless of the workout. To give a solution to this, Reebok decided to make a shoe that could help athletes excel in every category.
This shoe wasn't created overnight. Reebok invited many competitive fitness pioneers and athletes to their office to talk about what they need in a shoe, ensuring that every feature would withstand every aspect of a workout.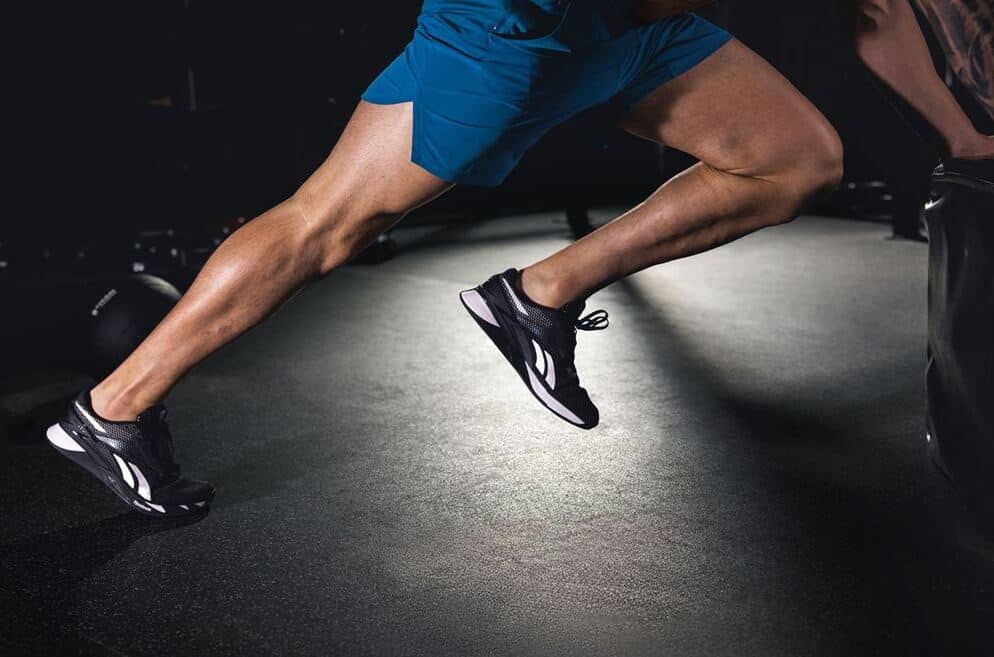 "At the time, no one had even thought about a shoe like that. We wore whatever we had, we just knew we needed a flat sole. We didn't know how bad our shoes were for our workout until we had the Nano. I don't think we realized at the time we were creating a whole new category," said Tal Short, one of the original wear testers for the Nano.
Tal presently works as a Senior Product Manager for Reebok's fitness footwear and has worked on many versions of the shoe. After several samples, the Nano 1.0 made its first public appearance in a competition in 2011. In November 2011, Reebok launched the first 1000 pairs of the Nano and was sold out instantly.
After the success of the first Nano, Reebok continued to work on making the Nano even better, which resulted in new yearly transformed versions. The latest version, the Nano X3, comes with new features that include a revolutionary Lift and Run (L.A.R) Chassis System in the midsole made to provide versatile support for all training needs.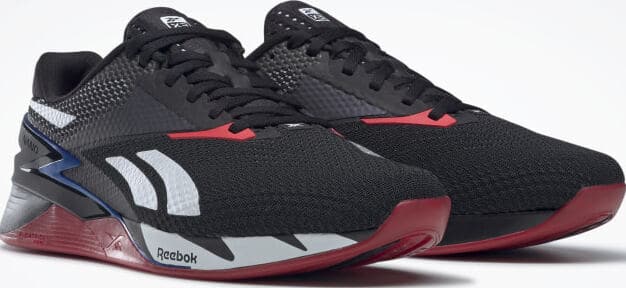 It also has a dome TPU piece in the heel that stiffens under heavy load for more stability when lifting and then softens when not under load. The dome is surrounded by Floatride Energy Foam for extra responsiveness and cushioning for running and jumping. Connected to the dome is a TPU plate for added lateral and torsional support and forefoot propulsion.
"As the training needs of athletes and fitness enthusiasts continue to evolve, the Nano evolves with them," says Tal Short, Senior Product Manager at Reebok. "The Nano X3 is the most dialed-in Nano yet, with a focus on comfort and support while offering a fresh new look and feel. However and wherever you're working out, the Nano X3 will give you the confidence to succeed."
The Nano X3 uses the ROPEPRO+ outsole and new tread pattern for utmost protection against wear and tear, plus an improved outsole grip. Like the earlier iteration, the Nano X3 still uses the Flexweave knit upper that is lightweight, breathable, and durable and features a minimum of 30% recycled upper materials.
Created to pay homage to Reebok's iconic design heritage, the Nano X3 x Reebok Hype Pack features two unisex colorways using vector red and vector blue with black and chalk accents—a staple of the Reebok brand.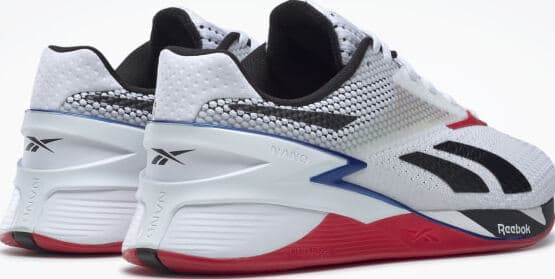 Reebok Nano X3 Coming Soon – In Summary
That's our close-up look at upcoming Reebok Nano X3.
The Nano X3 has an all-new midsole technology, a soft and durable upper, and Floatride Energy Foam in the heel for a lightweight, cushioned running experience. It will be available globally on February 10th in different colorways, and a limited-edition release is already available exclusively for UNLOCKED members on Reebok.com. The Nano X3 will be offered in unisex sizing, with select women's-only colorways, to provide the most variety possible.
Looking for more options? Check out these other great products:
You can still get the Reebok Nano X2 – which is also a great shoe for CrossFit.
The X2 is also available in some upscale styles like the Nano X2 TR Adventure Training Shoes.
More products from Reebok.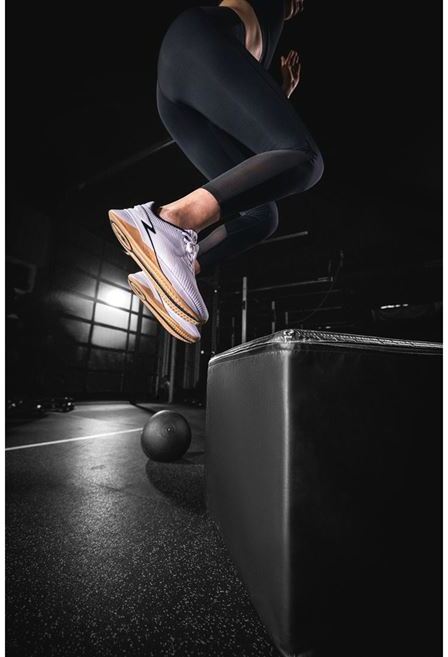 Photo Credits
Product photos on this page are property of Reebok.
This website is not affiliated or associated with CrossFit, Inc. CrossFit is a registered trademark of CrossFit, Inc.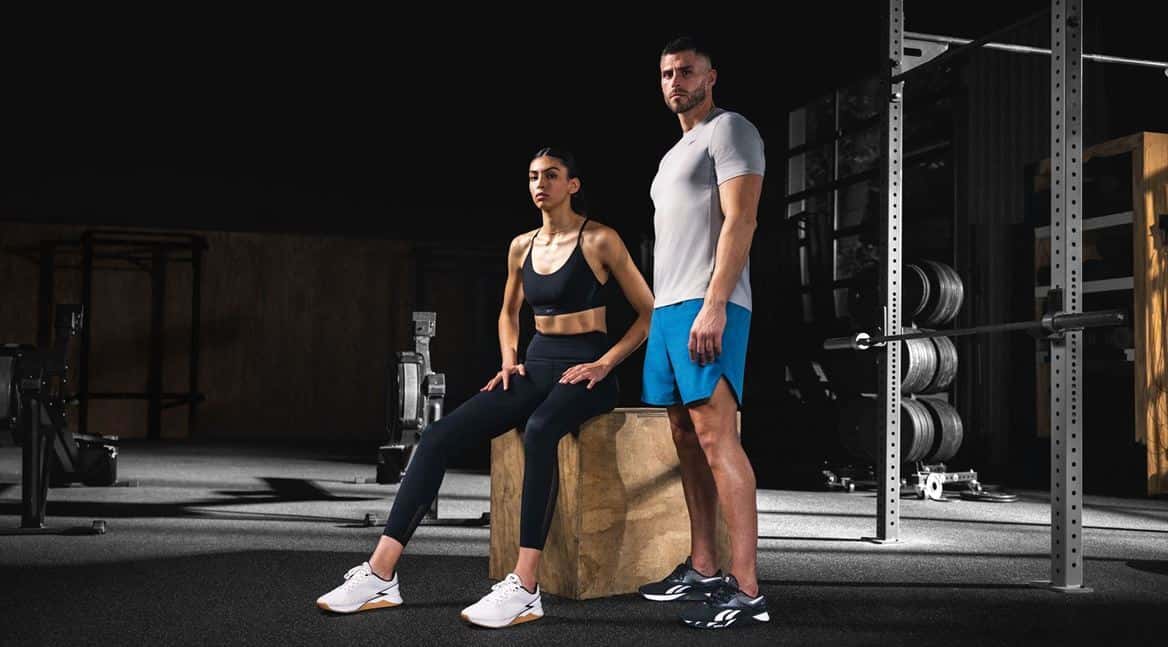 Affiliate Disclaimer
We are an affiliate of Reebok and others that sell this training gear. If you buy clothing or other training gear after clicking the links in this article, we receive a small commission at no extra cost to you. This helps us to bring you in-depth information and content on these great training products.
Tim is the founder of FitAtMidlife.com – an avid gym rat for 30+ years, he's a reviewer of many, many shoes – and founder of the Speed Bag Gathering – the world's only gathering of speed bag punching enthusiasts.  See more gym reviews at Tim's YouTube channel.