There's a new name in non-motorized, curved treadmills – it's Assault Fitness.
They've got two models: AssaultRunner Pro and Elite.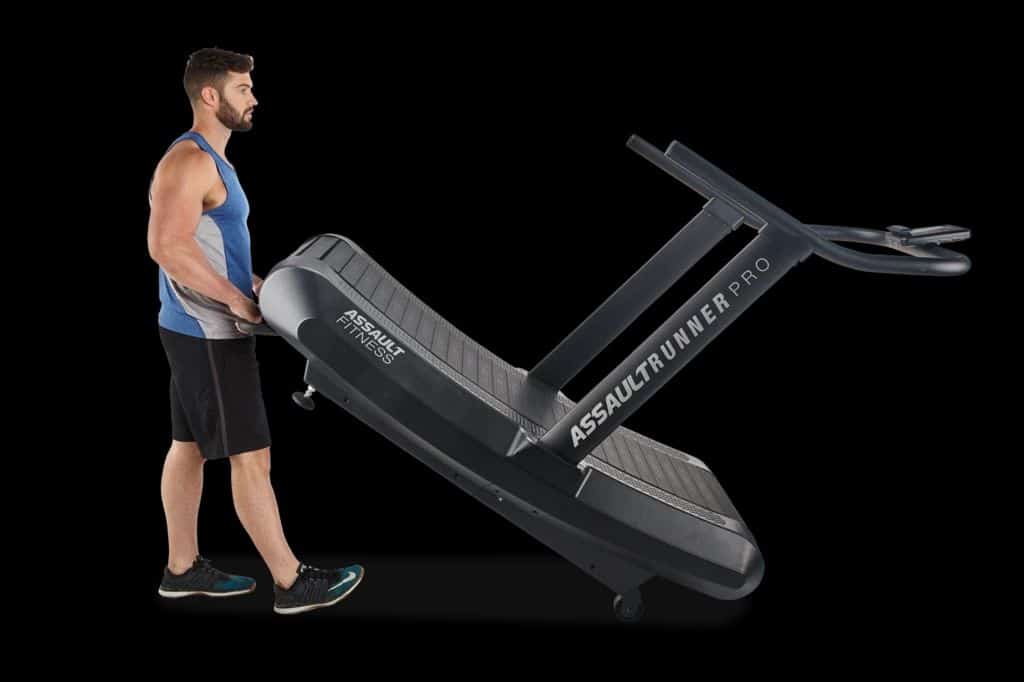 AssaultRunner is made to simulate on-road running, burns more calories than an average motorized treadmill, and is constructed with extreme training in mind. It is the premier manual treadmill built to sustain over 150,000 miles of intense running and is also one of the lightest treadmills on the market.
What's the differences between these two models? That's what we're going to talk about: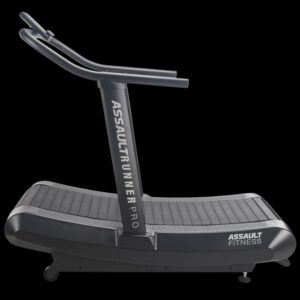 AssaultRunner Pro (Black)
AssaultRunner Pro - This is your basic non-motorized treadmill - powered solely by your legs and a battery for the electronic monitor. It supports ANT+ and Bluetooth connectivity. 150,000 mile belt warranty and 5-year frame warranty.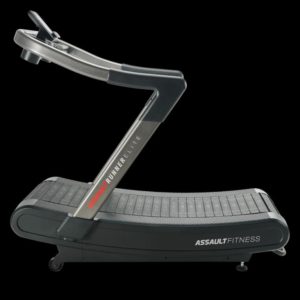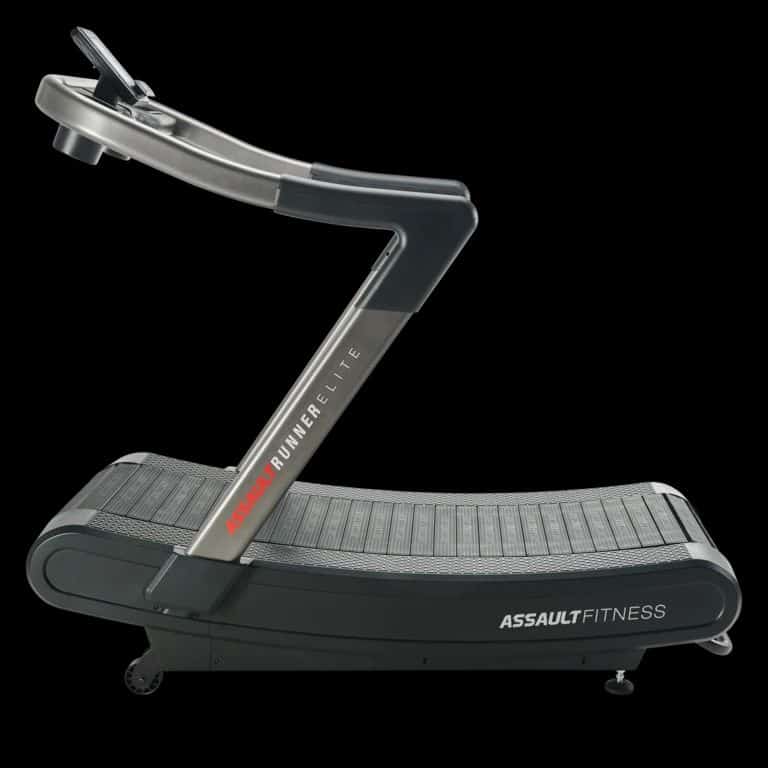 AssaultRunner Elite (Black)
AssaultRunner Elite- What's the difference? This is going to be a better option for a commercial facility. It has a LIFETIME tread warranty and 10-year frame warranty. Otherwise, all the same features as the Pro.
AssaultRunner Pro Versus Elite – Overview
Assault Fitness has been a leader in producing equipment for the elite fitness world for over 20 years. All Assault products are created to take a beating and are easy to maintain. The AssaultRunner is a kind of manual treadmill that has no electric motor. The movement of your feet powers the device and grants a notable increase in calorie burning (up to 30%) over motorized treadmills.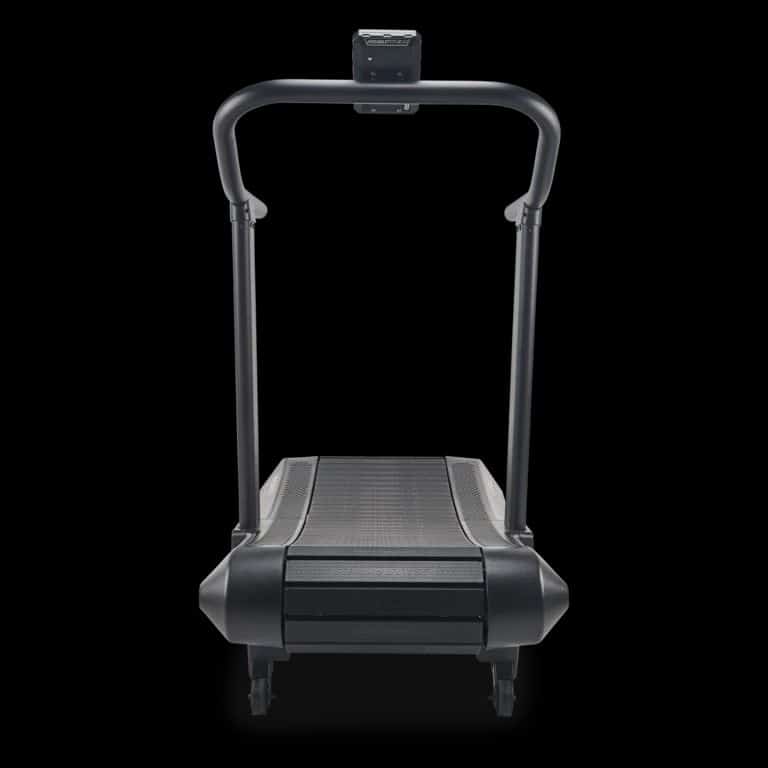 It is also compact and light, making it easy to transport and move around. By setting the speed at your own pace, the AssaultRunner can be readily combined into various workouts. The AssaultRunner has two versions – Pro and Elite. Let's examine the differences between the two and see which one fits you better.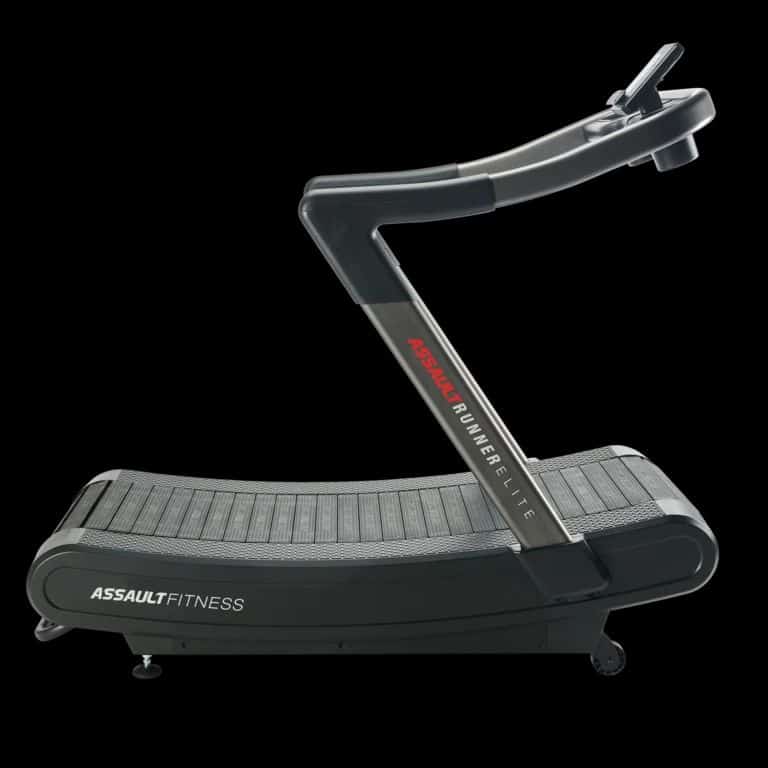 AssaultRunner Pro
The AssaultRunner Pro is a new kind of running machine that is entirely athlete-powered, which means you are in total control of your stride, speed, and output. It is overbuilt with premium steel and polished with a black powder topcoat for a sleek and smooth design. It can go the distance and stand up to even your most extended workouts with its shock-absorbing belt that lasts up to 150,000 miles. The AssaultRunner Pro is made of a steel frame and handrails with 100 precision ball bearings in all, corrosion-resistant hardware, and dual stabilizing feet for stability.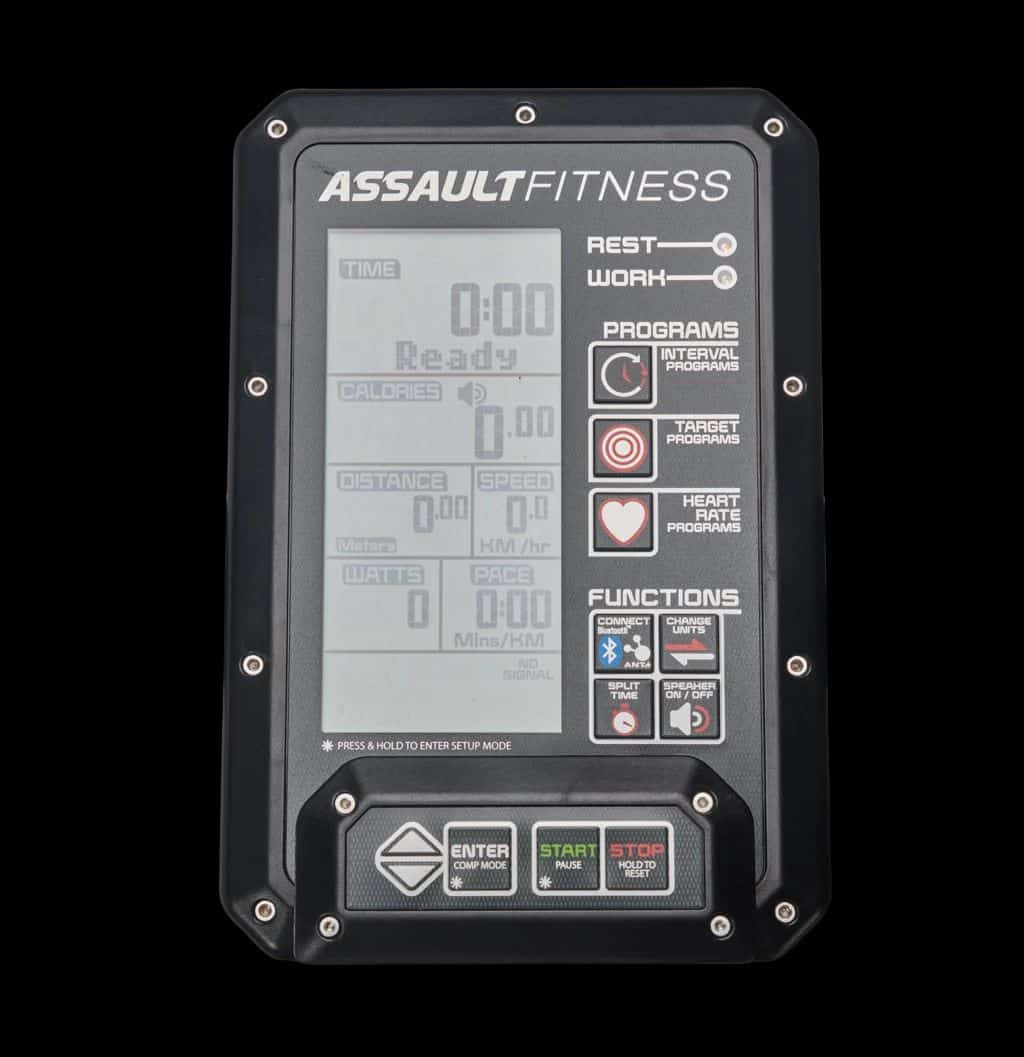 The AssaultRunner Pro is mainly created to help you reach and surpass your fitness goals. It regularly requires your full attention and demands nothing less than 100% effort. It's also furnished with built-in training programs to help track your progress and keep your workouts different. It burns more calories than motorized treadmills, and with its low-impact design, you won't worry about being injured. It has Bluetooth and ANT+ Connectivity and Onboard programs that target Time, Heart Rate Calories, Distance, Speed, Pace, and Watts. The AssaultRunner Pro is engineered to have one of the smallest footprints of any home treadmill and is easy to assemble with very low maintenance. It doesn't use an electric plug-in, is user-friendly, and is painless to use.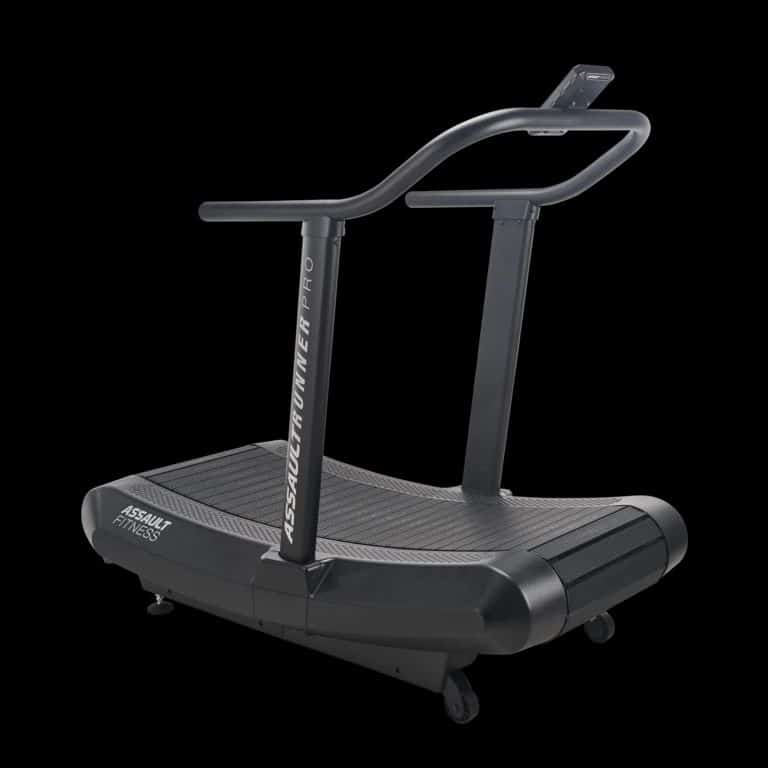 AssaultRunner Elite
The AssaultRunner Elite pushes you to challenge the boundaries of your training from the convenience of your own home or gym. It is built for agility and comfort, and it raises the standards of what's expected of a manual treadmill. It is created to simulate above-ground running naturally and enables you to test the limits of your training while also supporting proper running form and technique. The AssaultRunner Elite has a commercially built frame structure, upgraded center console design, and onboard programming features. Additionally, it is also compact, low-maintenance, easy to transport, and needs zero-electrical consumption. The AssaultRunner Elite uses only the most durable and commercial-grade materials and is made to survive years of hardcore use.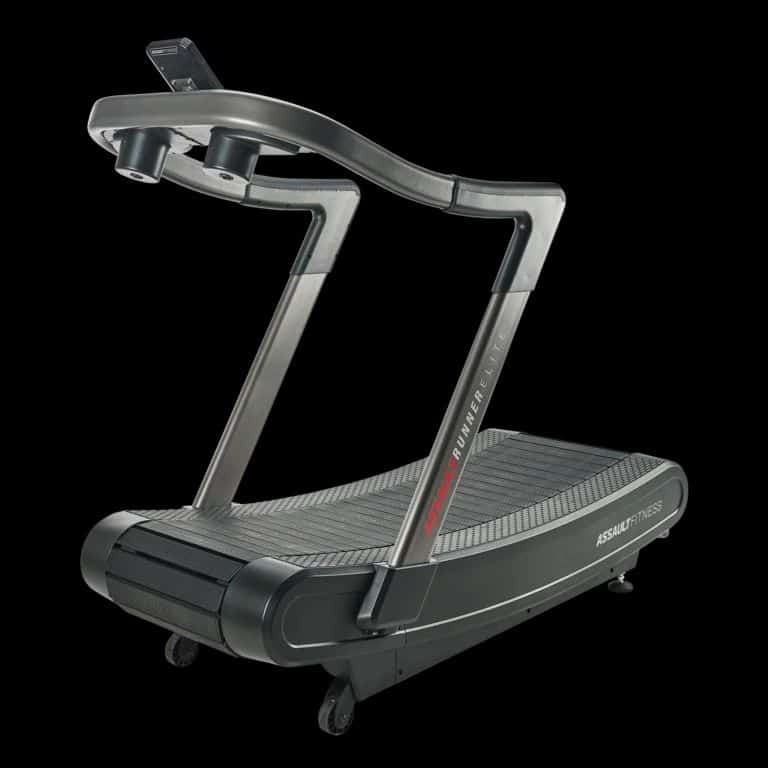 Elite-level training demands extended and more challenging workouts, and the AssaultRunner Elite is created to give the most pleasant running experience on a manual treadmill. You can customize your activities using the built-in programming features while staying connected to your favorite fitness apps and trackers. It has larger side panels for easy foot placement, a multifunctional center storage compartment, and dual water bottle holders. It also burns more calories than motorized treadmills, has limitless speed capabilities, and reduces the risk of injury with its low-impact design. It has a lifetime belt warranty, non-slip handgrips, and a rust-resistant topcoat with integrated transport wheels for easy mobility.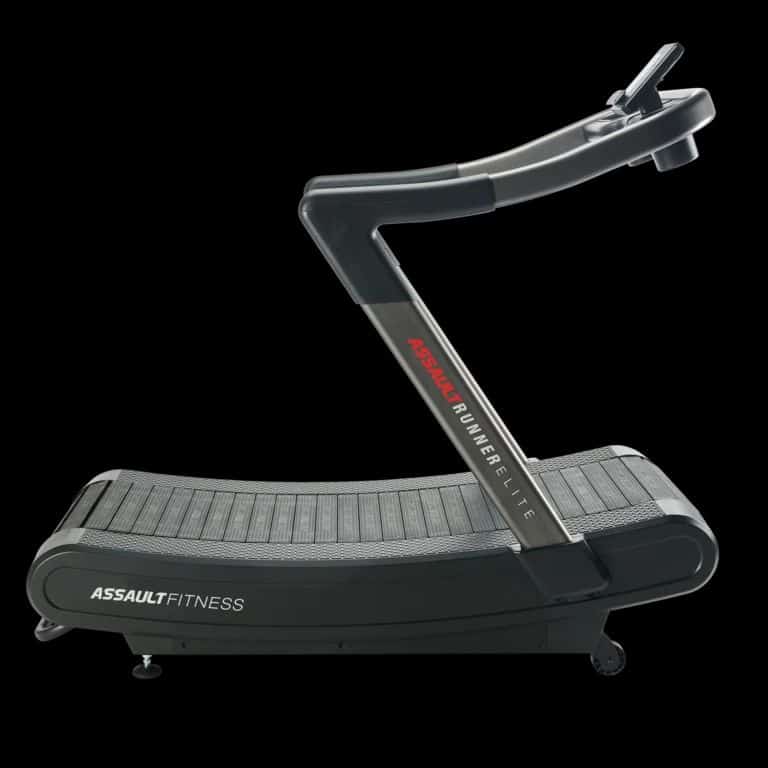 AssaultRunner Pro Versus Elite Review – In Summary
That's our first look at the new AssaultRunner Pro and Elite.
AssaultRunner Pro and Elite are manufactured by Assault Fitness, a company that has more than 20 years of experience in the elite fitness world. In comparison, the Elite is more of a heavy-duty machine than the Pro. The Elite highlights sweat-resistant, over-molded handgrips rather than powder-coated tubular steel handles of the Pro and a rust-resistant top coat. The Elite also has two water bottle holders, ergonomically designed front storage space, and more prominent side shrouds for foot placement. With this, the Elite also comes more expensive than Pro.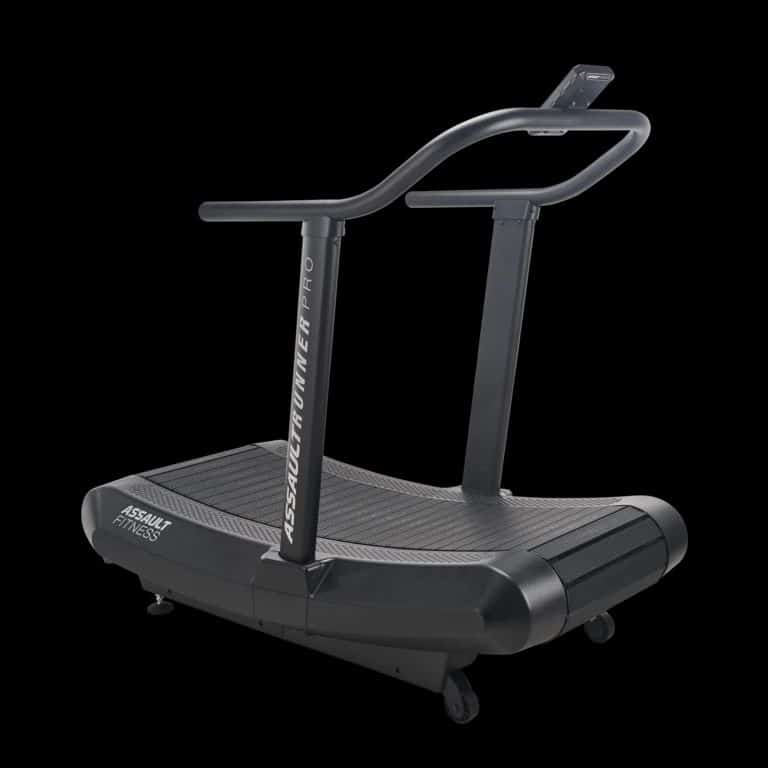 Photo Credits
Product photos on this page are property of Assault Fitness.
This website is not affiliated or associated with CrossFit, Inc. CrossFit is a registered trademark of CrossFit, Inc.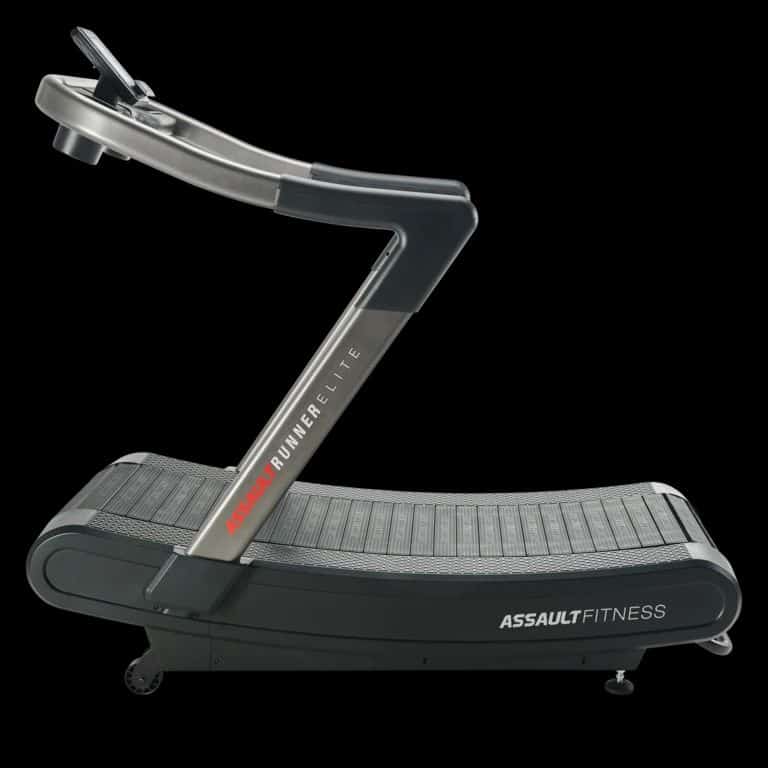 Affiliate Disclaimer
We are an affiliate of Assault Fitness and others that sell this training gear. If you buy clothing or other training gear after clicking the links in this article, we receive a small commission at no extra cost to you. This helps us to bring you in-depth information and content on these great training products.
Tim is the founder of FitAtMidlife.com – an avid gym rat for 30+ years, he's a reviewer of many, many shoes – and founder of the Speed Bag Gathering – the world's only gathering of speed bag punching enthusiasts.  See more gym reviews at Tim's YouTube channel.