Let's take a look at the Latest Gear from Rogue Fitness.
What you wear matters when it comes to physical fitness and working out anywhere. Not only are your clothes important, but also the right gear and nutrition matter to bring better results. There is a reason why fitness enthusiasts, athletes, and personal trainers invest in great clothes and gear so they can be at their best in the gym, at home gym, and on pavements.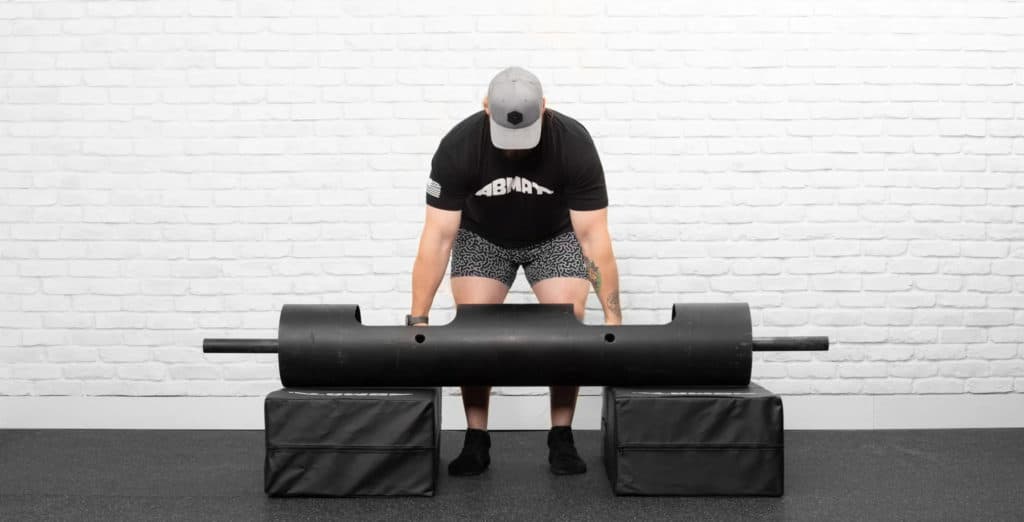 Here's some of the styles we are going to look at:
Latest Gear from Rogue Overview
Rogue Fitness is the leading manufacturer and distributor of strength and conditioning equipment, including barbells, power racks, sleds, and accessories. Rogue is the official equipment supplier of the CrossFit Games, USA Weightlifting, the Arnold Strongman Classic, and the World's Strongest Man competition.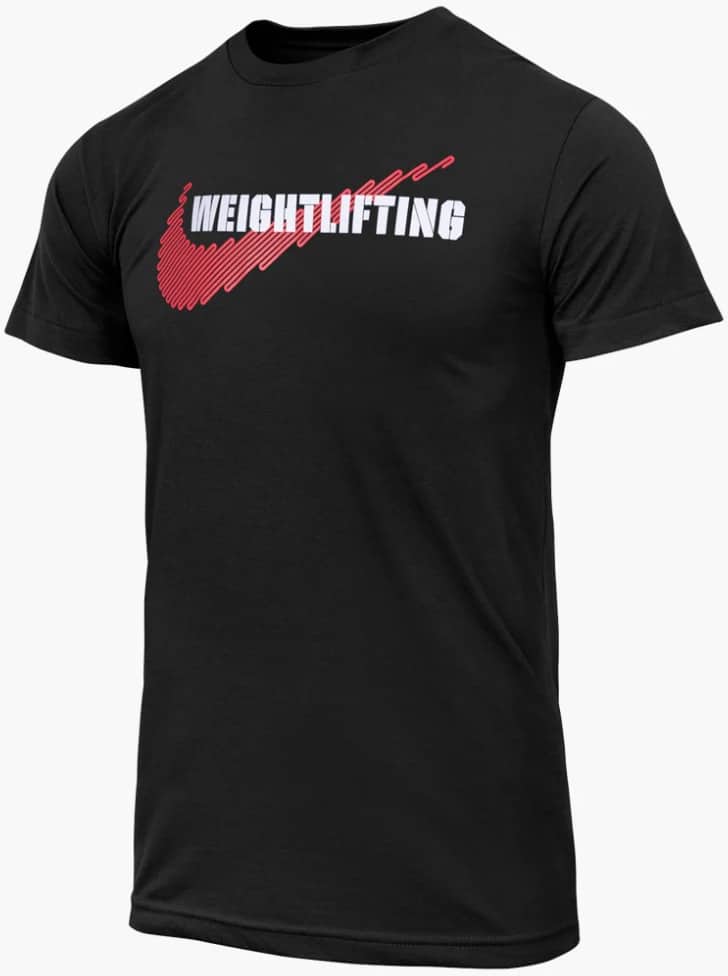 The company remains devoted to serving the needs of serious athletes at every level, from the garage to the arena. Here are some of the latest gear Rogue is offering that can be used for everyday training.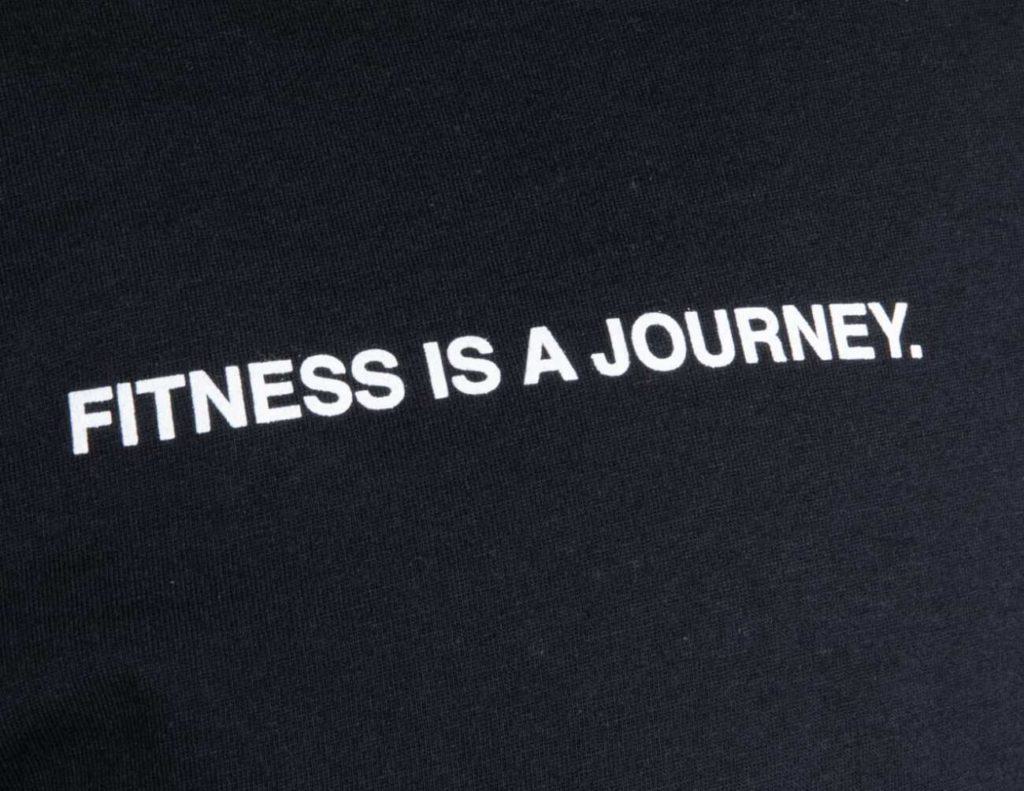 Reebok Nano X3 – Women's
One of the newest designs of Reebok Nano X3 is the Lift and Run Chassis System. This new midsole technology allows the heel to be solid and supportive while lifting and soft and cushioned while running and jumping. The Floatride Energy Foam ensures lightweight cushioning for ultimate comfort, while a durable rubber outsole and lug pattern provide reliable multi-surface traction.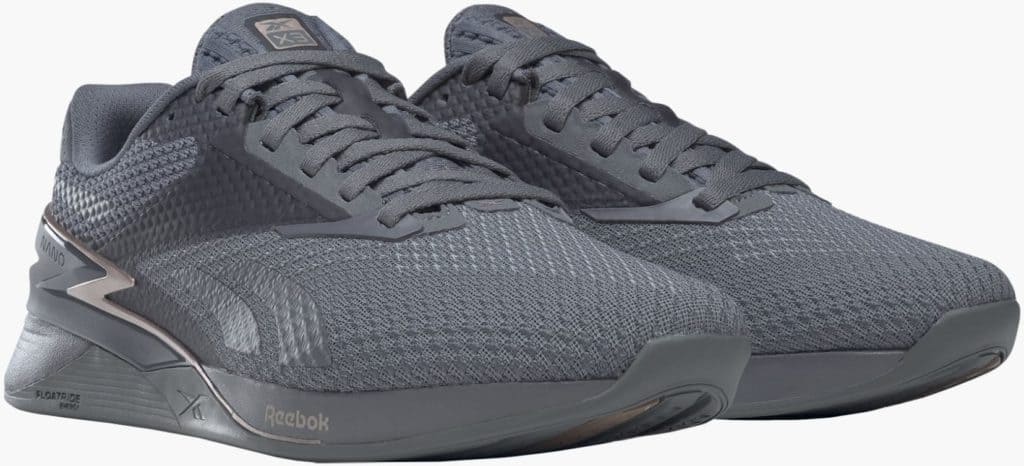 This shoe uses the Flexweave woven textile upper, providing resilient stretch and targeted support at crucial performance areas. The Women's Nano X3 is made for exercises from squats to box jumps, burpees to wind sprints, and it comes with plenty of colorways while providing true cross-training versatility.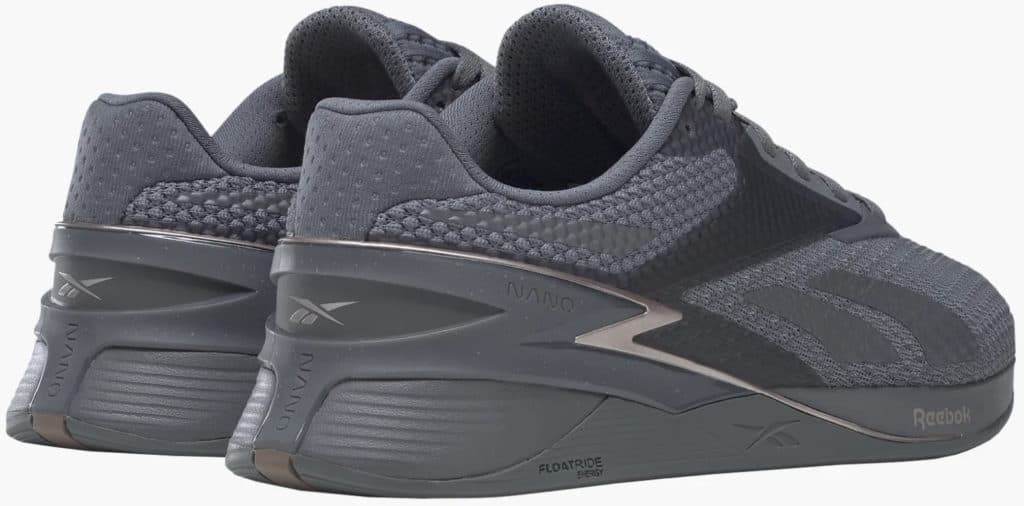 TYR Men's Hydrosphere Unlined 7″ Shorts
The Hydrosphere Unlined 7″ Shorts are made in the USA using 54% recycled polyester, 32% polyester, and 14% spandex. These materials are water-repellant and offer soft comfort and maximum flexibility.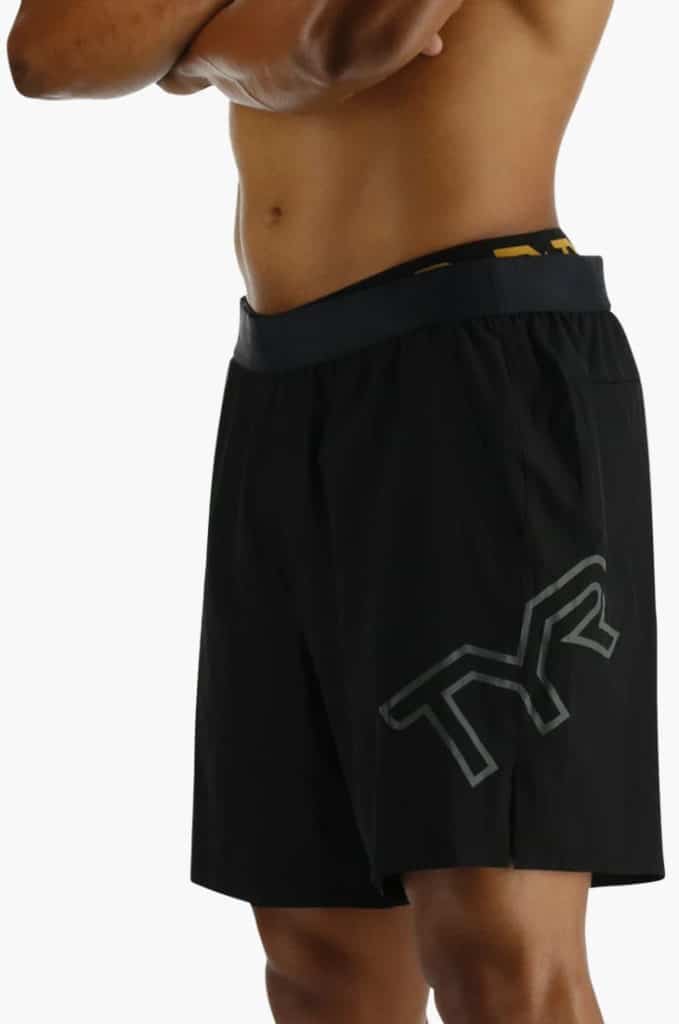 These athletic-fit shorts include a vented side hem for better airflow and a large zipper pocket sized for a smartphone. They have an athletic fit with a 7″ inseam.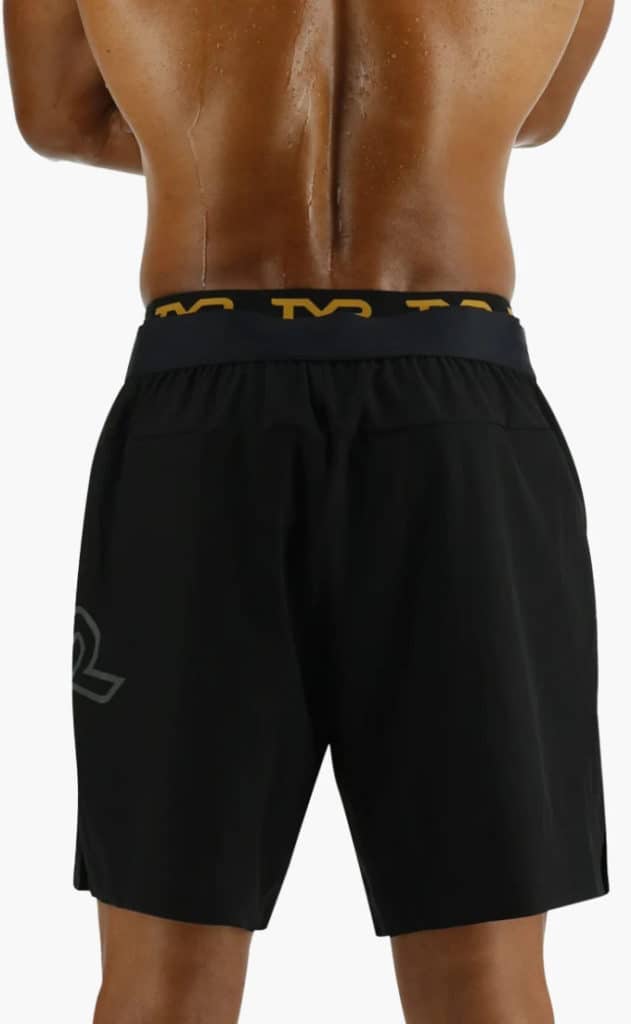 Fitness is a Journey T-Shirt
The Fitness is a Journey T-Shirt from Beyond the White Board or BTWB is a soft and flexible tee made in the USA from 50% cotton and 50% polyester. It has a motivational reminder in small print on the right side of the chest.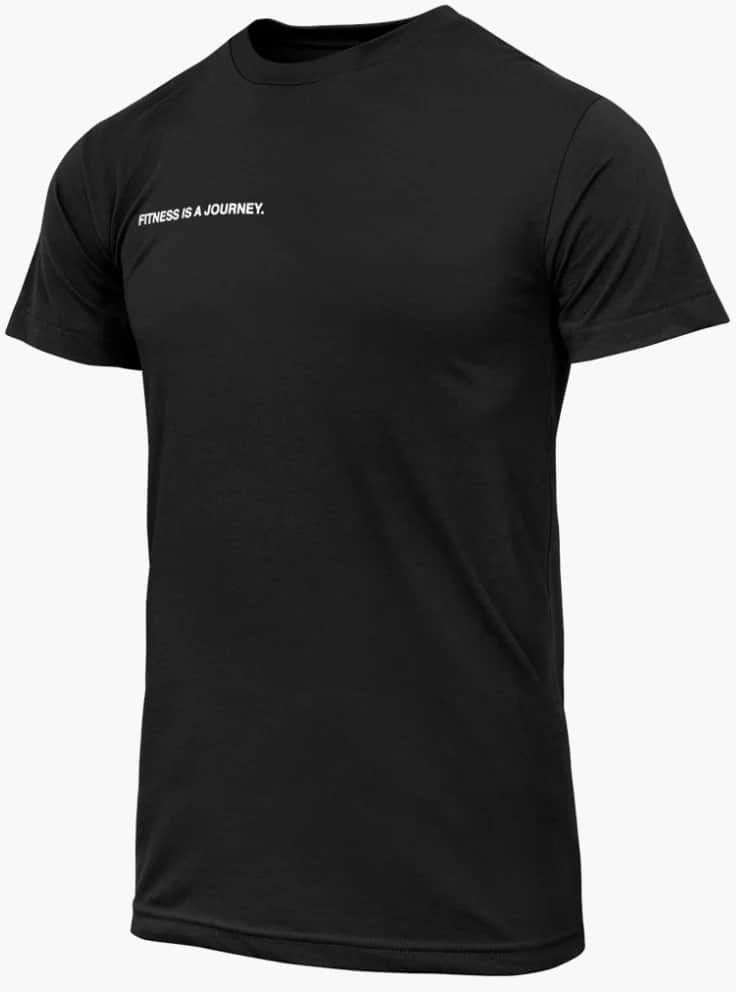 BTWB has been in the CrossFit community since 2008, assisting athletes to plan, log, and study their performances. The BTWB app is the official training app of Justin Medeiros, the Rogue Invitational and 2x "Fittest Man on Earth".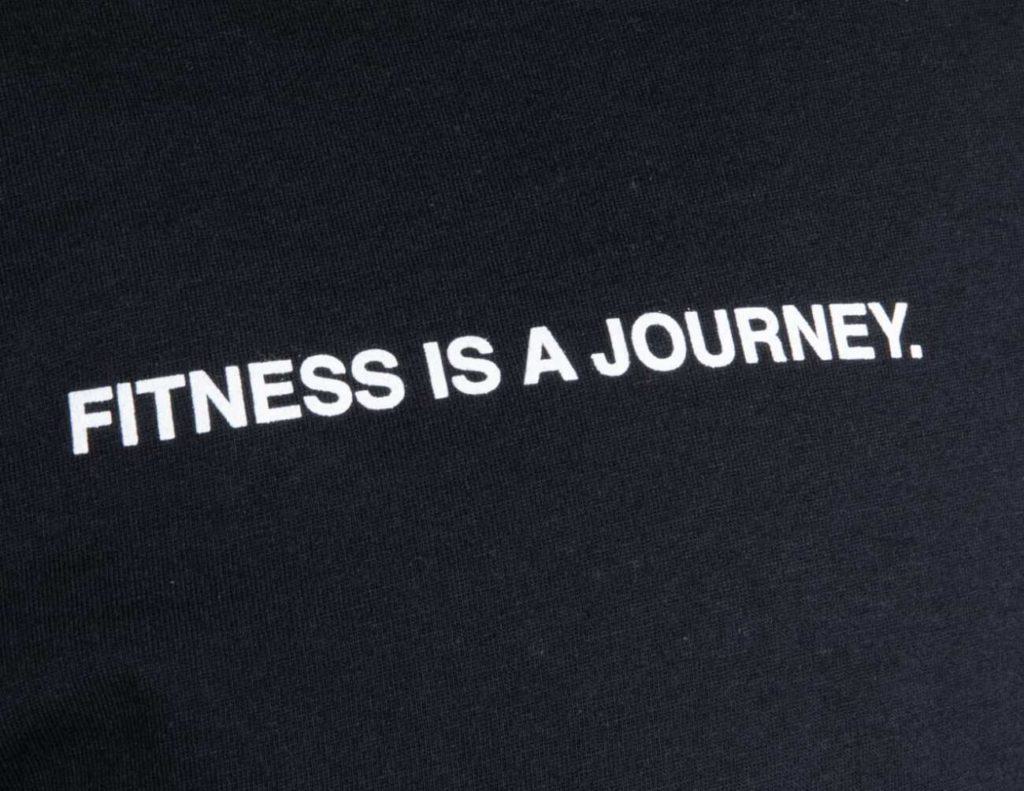 Rock Mat
The Rock Mat is a unique foot therapy pad developed for use in the gym, the office, the kitchen, or anywhere you can stand or walk in place for extended periods. It has a firm foam construction and different sizes of built-in mounds to imitate the feel of walking on rocks while targeting different pressure points on the soles of your feet.

With regular use, it can stimulate more than 200,000-foot nerve endings while training and improving your natural proprioceptive capacity. It will improve circulation and reduce foot pain and tension when used for a long time. The Rock Mat measures 21" x 12" and can be ordered independently or as part of a combo package with a pair of flexible silicone Toe Spacers.

Rogue Don't Weaken Outline T-Shirt
The Don't Weaken Outline T-Shirt is made from 50% cotton and 50% polyester with an athletic fit. It is made in the USA and comes in various sizes and colors.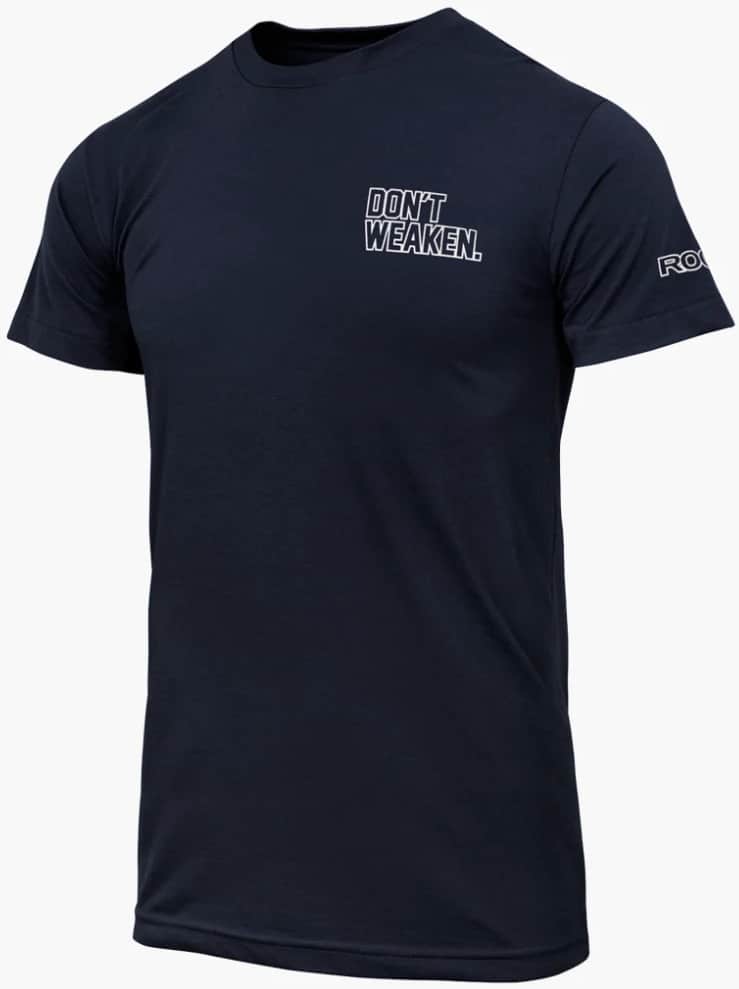 This lightweight tee has a motivational slogan printed in outlined lettering on the left side of the chest, with the Rogue logo on the left sleeve.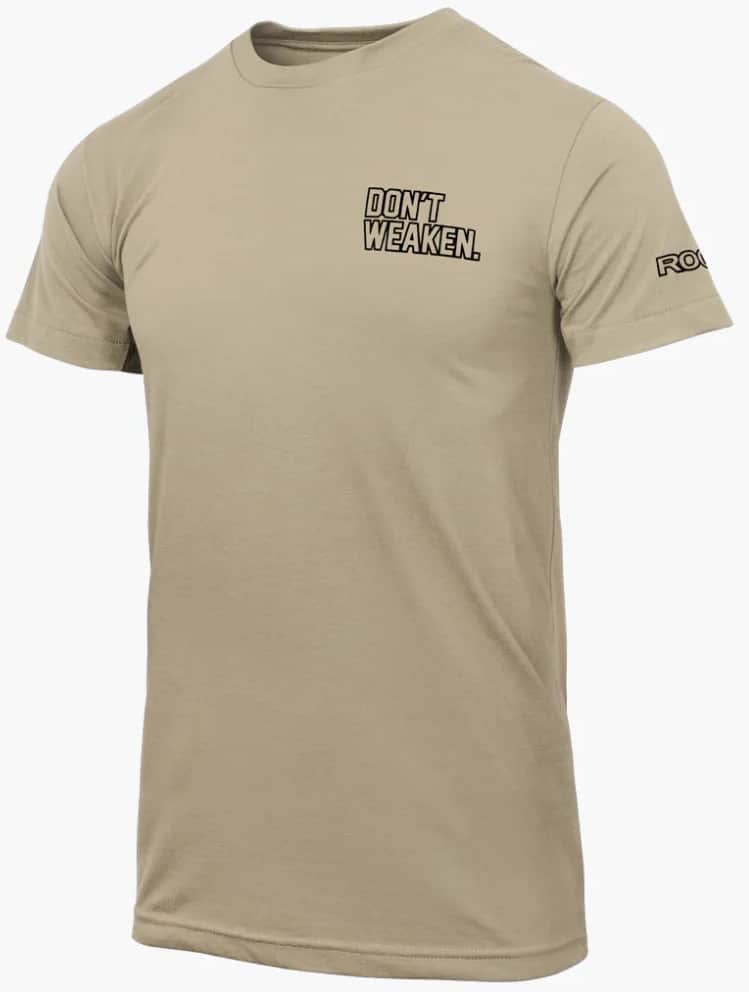 Nike Men's Weightlifting Rawdacious T-Shirt
The "Rawdacious" Men's T-Shirt has a red swoosh logo and the WEIGHTLIFTING word printed across the chest.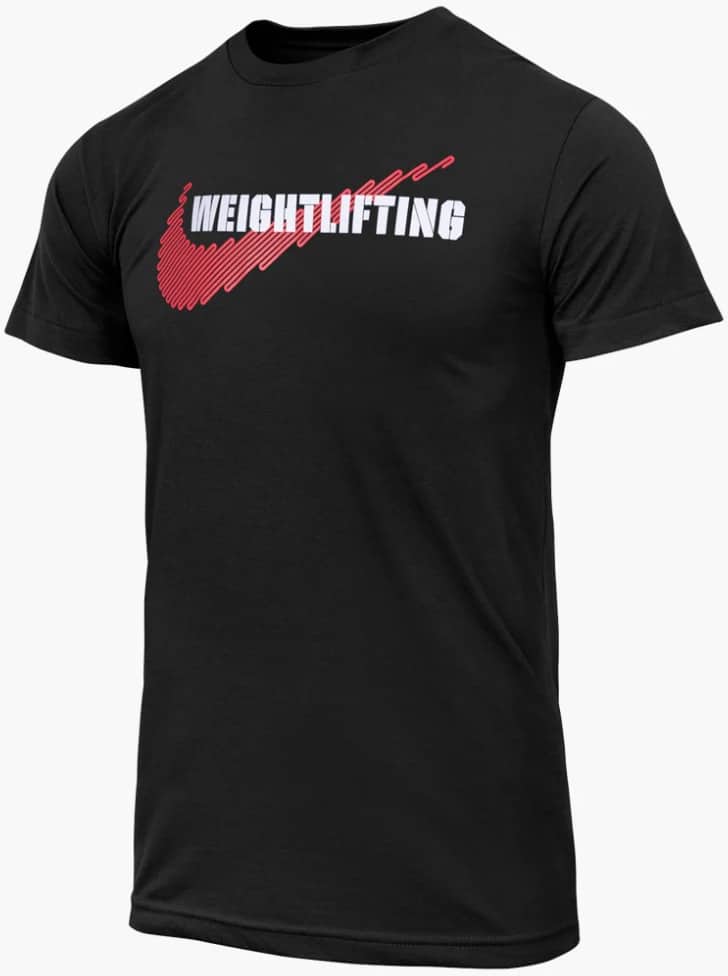 It is made from 100% premium ring-spun cotton with a standard relaxed fit.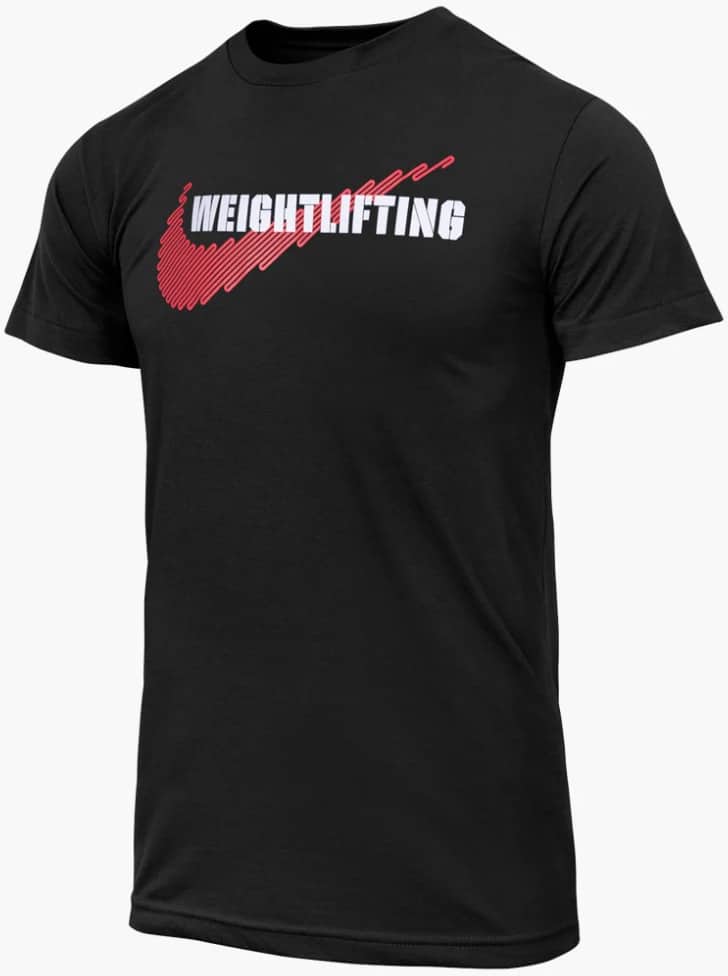 Podium Whey – Cookies & Cream
Podium Whey is a fully disclosed, fully transparent, 100% whey protein blend featuring a variety of beneficial digestive enzymes. It is loaded with 25g of protein per serving, and Justin's personally curated edition presents a sumptuous Cookies & Cream flavor with no added sugar.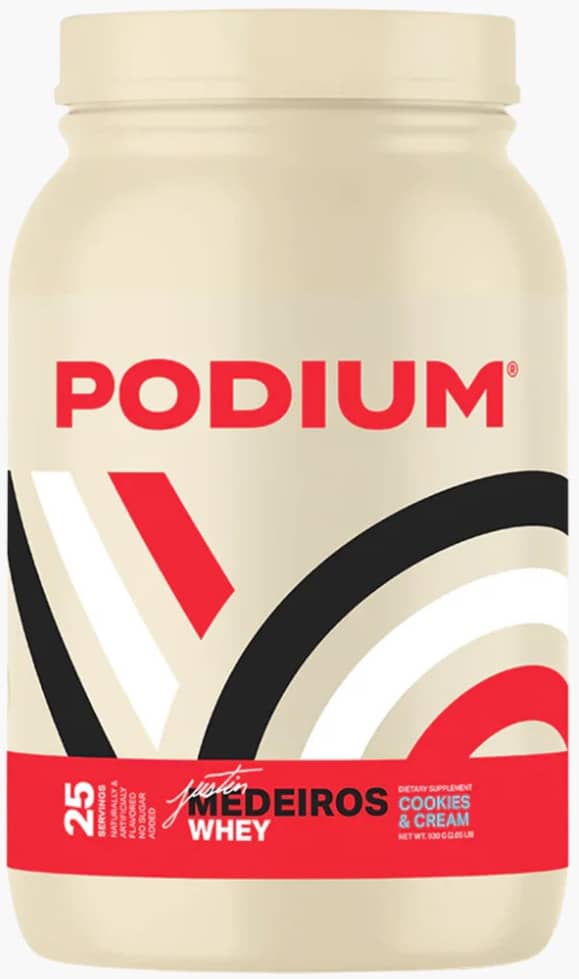 This is the Signature Podium Whey® flavor of Rogue athlete and "Fittest Man on Earth" Justin Medeiros. The Podium was founded by 5x CrossFit Games champion Mat Fraser and a team of industry experts to create complete-disclosure products that benefit all athletes.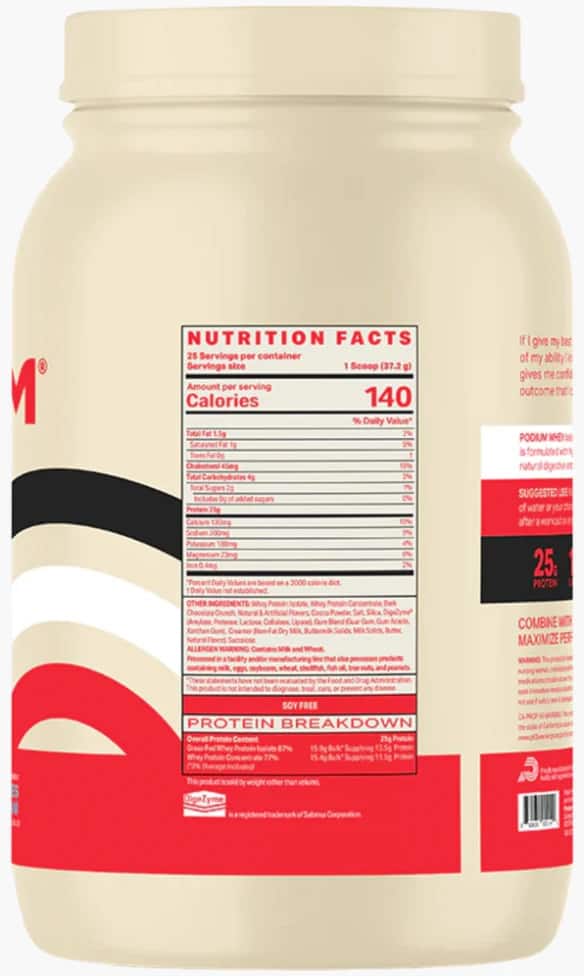 AbMat Log Crash Cushions
AbMat's Log Crash Cushions were inspired by a personal request from Rogue athlete and Strongman legend Hafthor Bjornsson. After putting together prototypes and sending them to dozens of Strongmen to test, the result is the official Log Crash Cushion pair. They are filled with slightly softer density foam than the type used in the original Crash Cushions and deliver targeted protection and measurements distinctive to log lifts.
Log Crash Cushions are created to absorb and decrease the upward bounce of the log when dropped while still delivering quality and durability across long-term use. They also help to eradicate the noise caused by the drop while protecting floors and equipment. Their height is based on the size needed for proper pulling, the length accommodates ample drop space throughout the movement, and the unique dimensions effectively set you up for your next lift.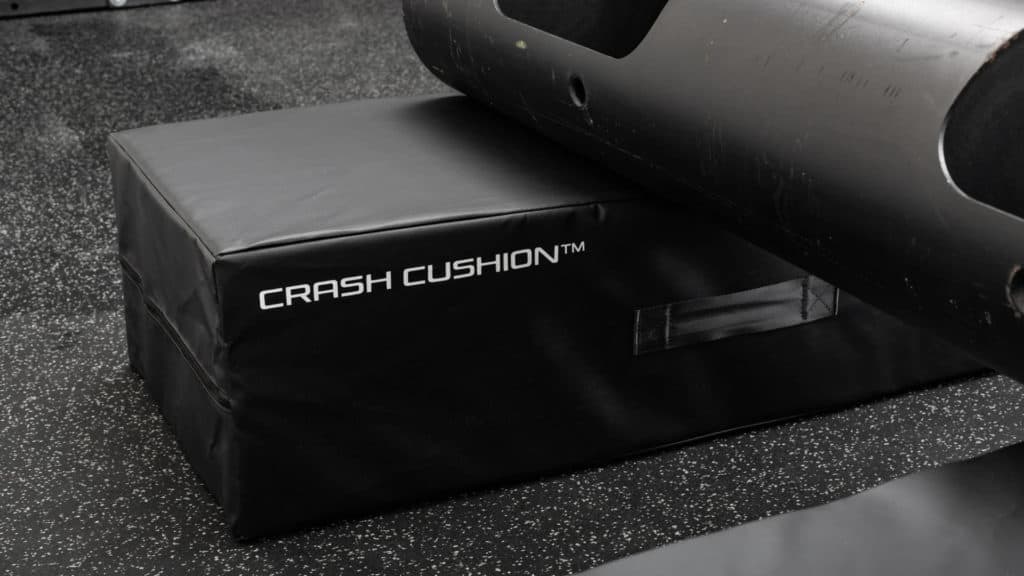 Latest Gear from Rogue Fitness – In Summary
That's our close-up look at the Latest Gear from Rogue Fitness.
While you work your hardest, your gear should also do the same—this is the role of proper clothes and gear. They provide safety, flexibility, versatility, and a range of motion, so you can effectively exercise. Rogue has compiled them, and they are available and ready to crash your next workout routine.
Looking for more options? Check out these other great products: Rogue FT-1 Functional Trainer Rogue | Woodway Curve LTG Treadmil
More products from Rogue Fitness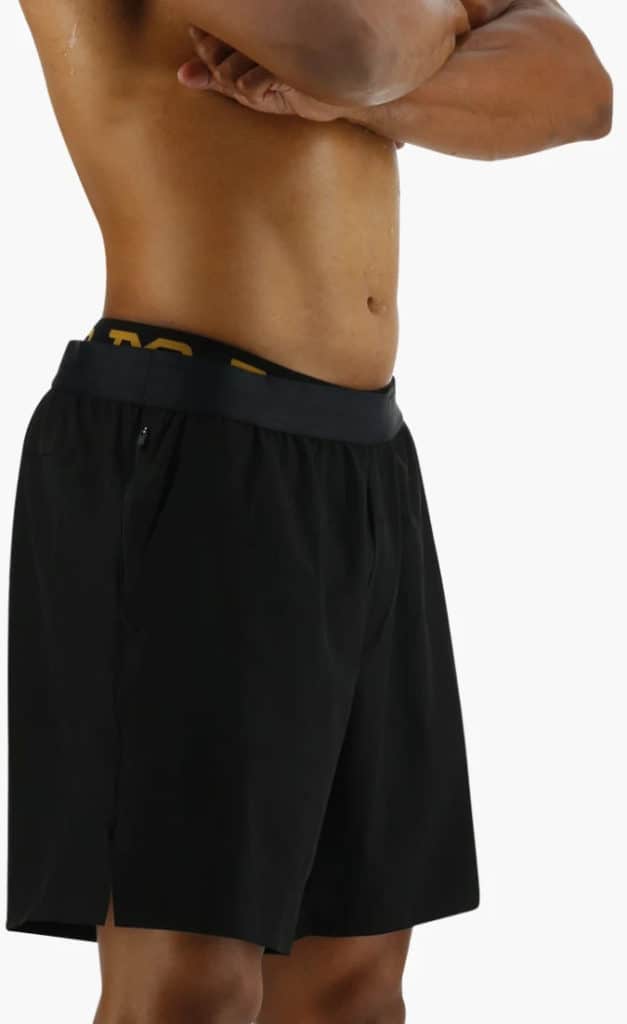 Photo Credits
Product photos on this page are property of Rogue Fitness.
This website is not affiliated or associated with CrossFit, Inc. CrossFit is a registered trademark of CrossFit, Inc.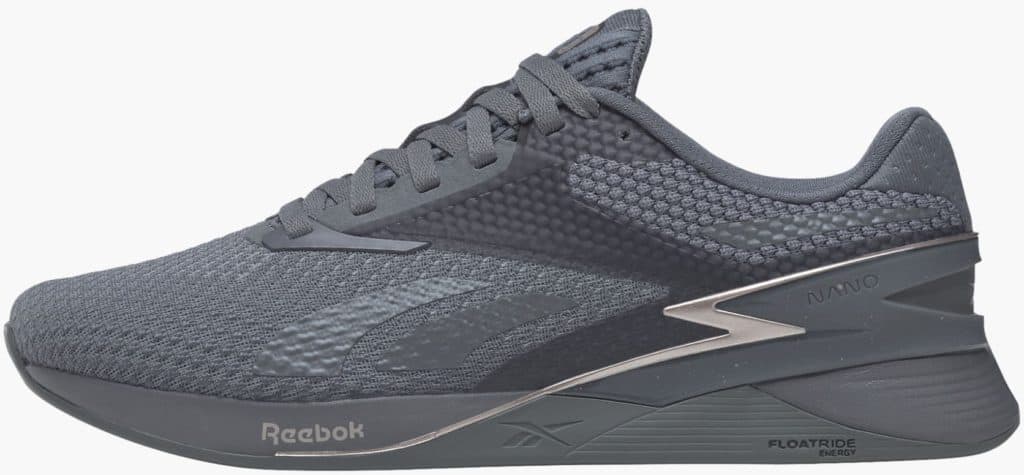 Affiliate Disclaimer
We are an affiliate of Rogue Fitness and others that sell this training gear. If you buy clothing or other training gear after clicking the links in this article, we receive a small commission at no extra cost to you. This helps us to bring you in-depth information and content on these great training products.
Tim is the founder of FitAtMidlife.com – an avid gym rat for 30+ years, he's a reviewer of many, many shoes – and founder of the Speed Bag Gathering – the world's only gathering of speed bag punching enthusiasts.  See more gym reviews at Tim's YouTube channel.