Can't get enough premium travel gear from GORUCK? Check out the (now SOLD OUT!) GORUCK x Carryology Kaidan.
GORUCK and Carryology made a collaboration again to provide travelers a new, undiscovered, raw, and authentic way to travel. Starting with a GR2, they came up with a three-piece travel combination that can be taken anywhere in the world, including inaccessible places.
Here are some of the styles we are going to look at:
GORUCK x Carryology Kaidan – Overview
The GR2 is the driving force for this project – a bag created for travel and adventure and the heart of this travel collaboration. "One bag" can also mean more than one bag and not literally one bag. The Kaidan Capsule Bundle includes a GR2, Bullet 15L, and a GR2 Field Pocket. For this unique collaboration, functional lash points on the face and shoulder straps are provided for your travels. It has the durability and ruggedness GR2 always have, plus the futuristic instant-classic, the Dimension Polyant X-Pac VX42.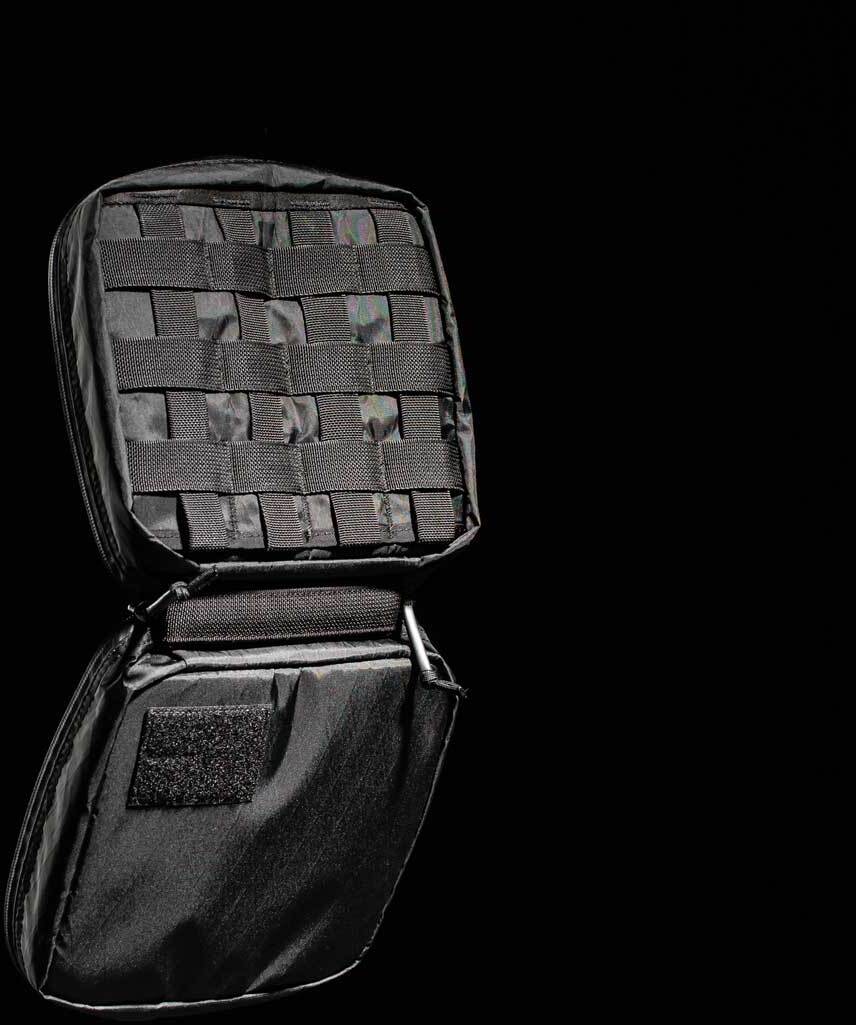 The mesh pocket is removed in the main compartment on the GR2 to decrease weight, complexity, and monotony. The Bullet 15L uses DP's VX21, which is more lightweight yet rugged, packable, and waterproof. The zippers are also waterproof using the YKK's AquaGuard water-resistant zippers. There are also two handles, one at the top and one at the bottom, so you can easily pull it from tight spaces. These packs also have patches that tell a story and boost morale.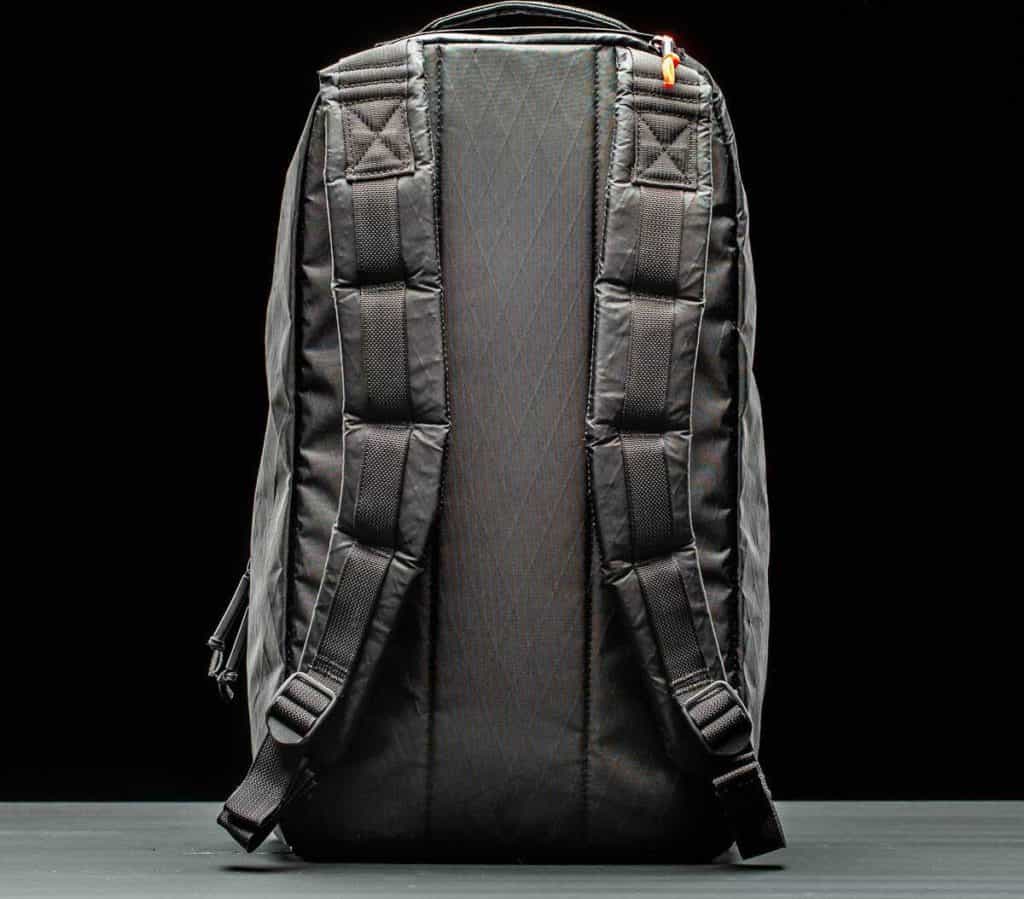 GR2 Field Pocket – Carryology Kaidan
You can now organize your electronics systematically with GR2 Field Pocket – Carryology Kaidan. You can also use it as a Dopp kit for camera gear or with your rucksack for extra space and organization. The exterior material is XPAC VX21 210D using 60% nylon and 40% polyester with a grab handle. The padding keeps contents inside protected, and the extra three interior pockets keep you organized.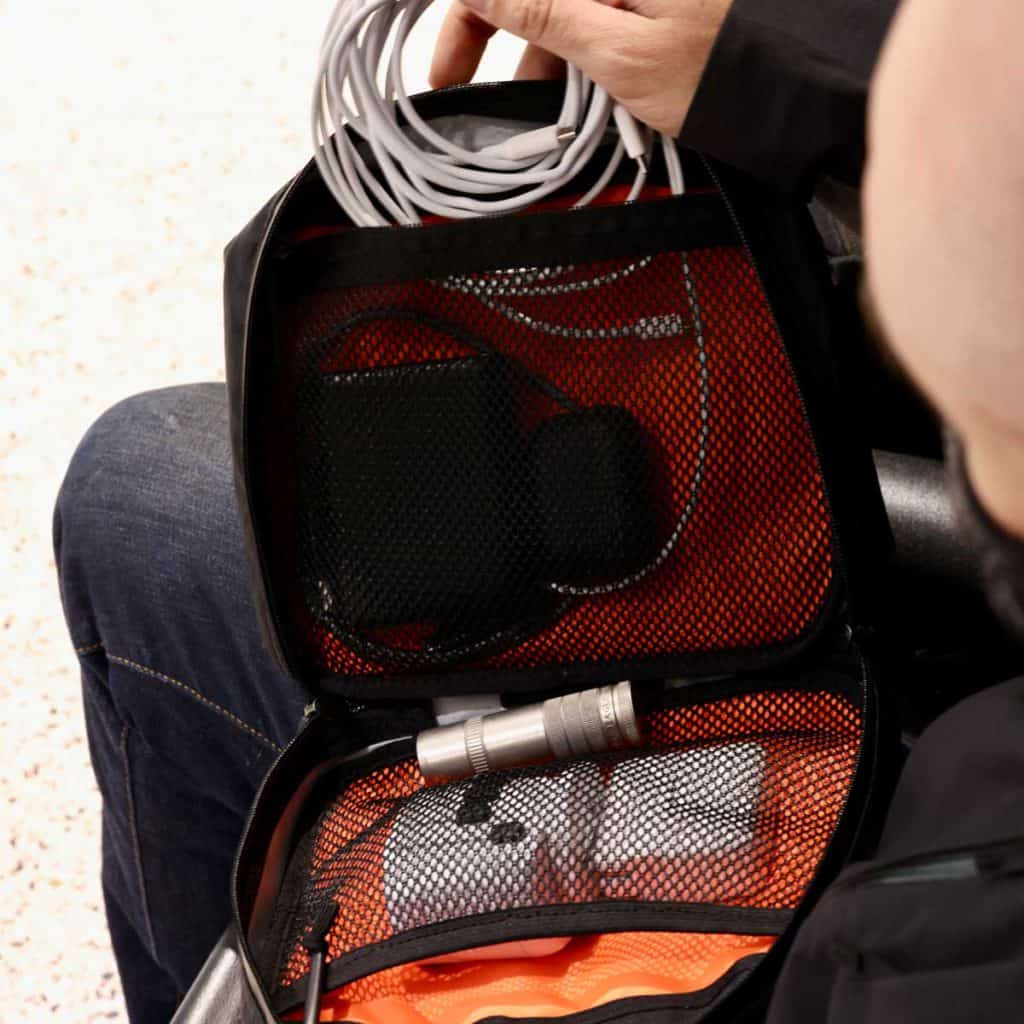 It utilizes a lightweight, safe orange 400d Cordura inside for interior visibility. The GR2 Field Pocket has waterproof YKK AquaGuard exterior zippers, and YKK zippers on the inside with silent, glove-friendly zipper pulls made from parachute 550 cord. There are three interior pockets — one large mesh zip pocket, one large zip pocket, and one mesh pouch pocket.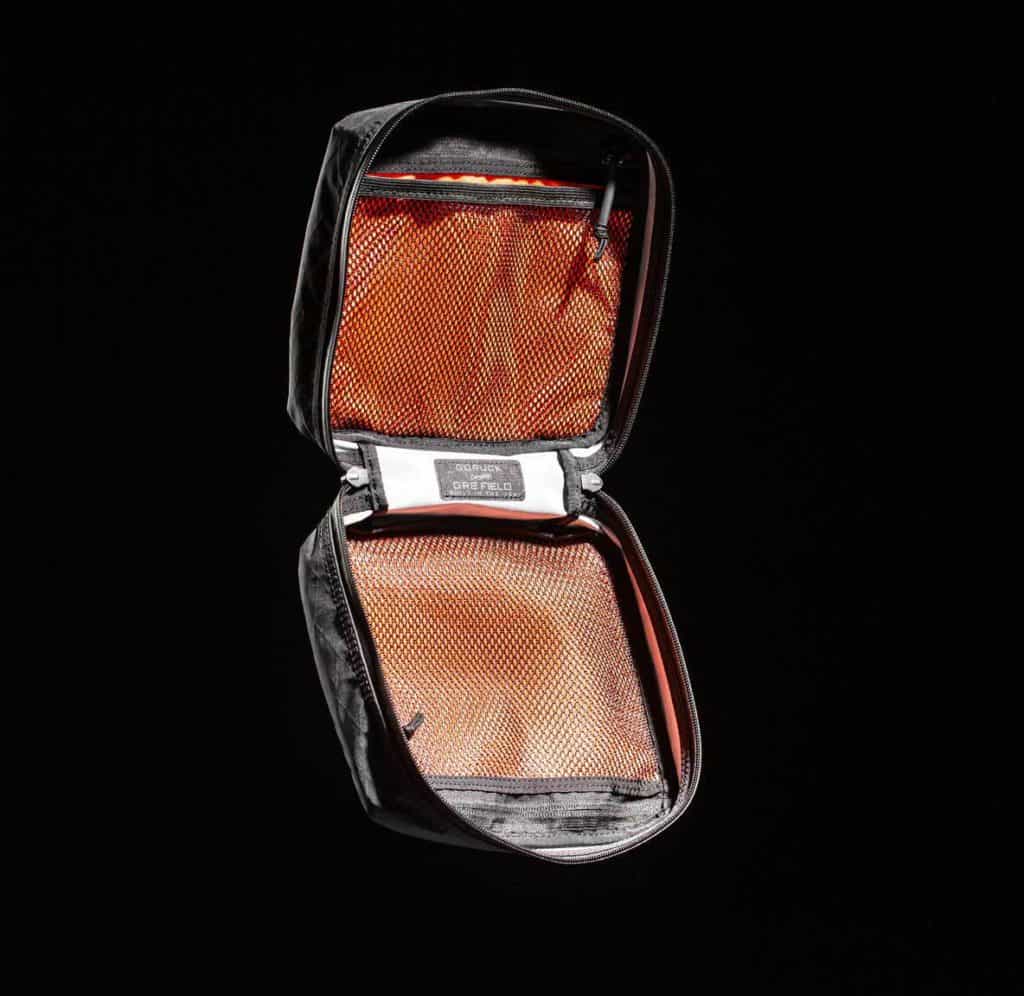 GR2 34L – Carryology Kaidan
GR2 was the catalyst of the GORUCK x Carryology Kaidan Capsule. The limited Carryology Kaidan release is made out of X-Pac VX42, making it fully waterproof and lightweight for traveling. It is carry-on compliant and has a bombproof laptop compartment. The structure is patterned after Special Forces medical rucks with plenty of pockets and many organizations. GR2 is rigid and made for people who want to travel anywhere outside an airport. It has two leather handles on the top and bottom for fast grab and go and opens flat for easier packing and organizing.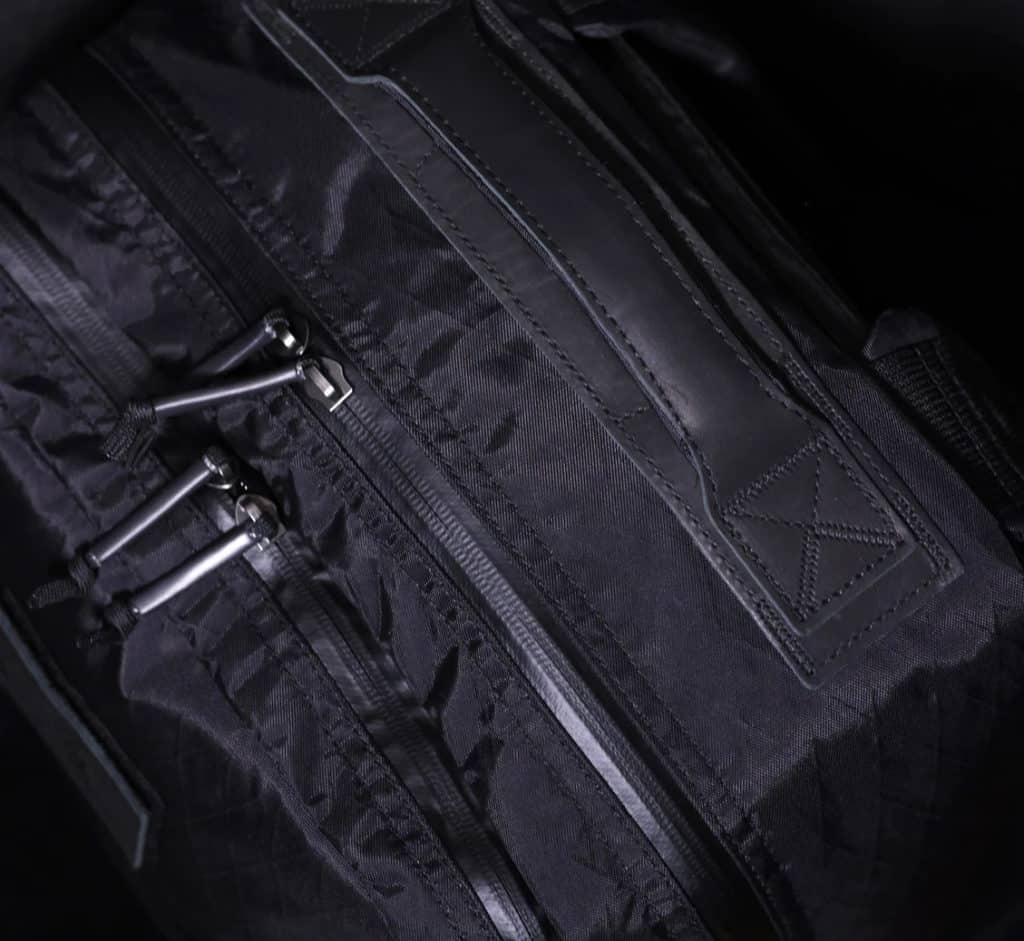 Argentina-based Artist/Illustrator Sebastián Cabrol designs the limited-edition leather patch. It has a bombproof laptop compartment that fits 17″+ laptop and a detachable, rigid plastic frame sheet that stabilizes the laptop compartment and lets you take more weight easily. The GR2 34L has an inner compartment and an outer compartment with three pockets and a built-in field pocket. It also has four rows of exterior MOLLE on the front and four rows of internal MOLLE webbing that enable you to customize the GR2.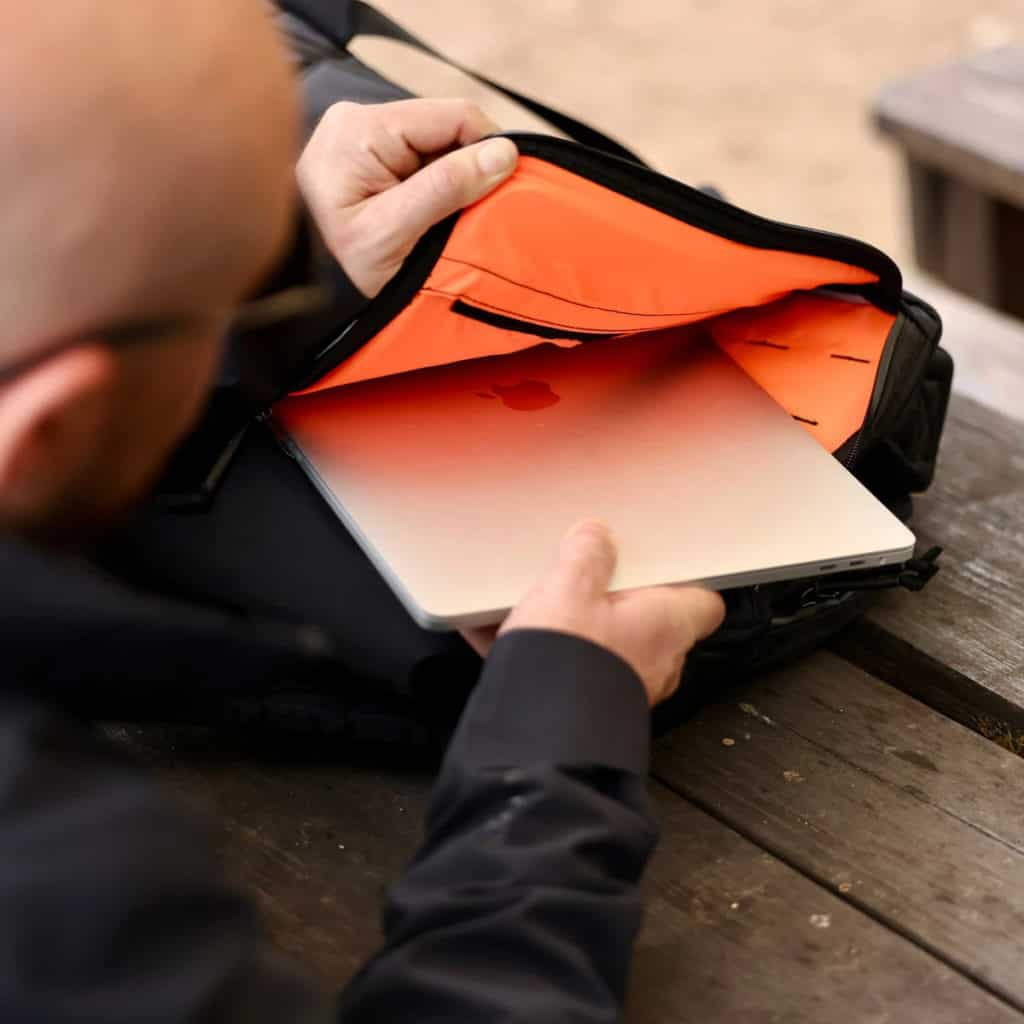 Bullet 15L – Carryology Kaidan
The Bullet 15L is a grab-and-go rucksack that lodges flawlessly inside your GR2. You can throw in just your necessities, and you're out to explore with less on your shoulders. It is built out of VX21 with a quick-access zippered pocket beneath the top handle. The limited-edition leather patch is designed by New York City-based Artist/Illustrator Celia Calle.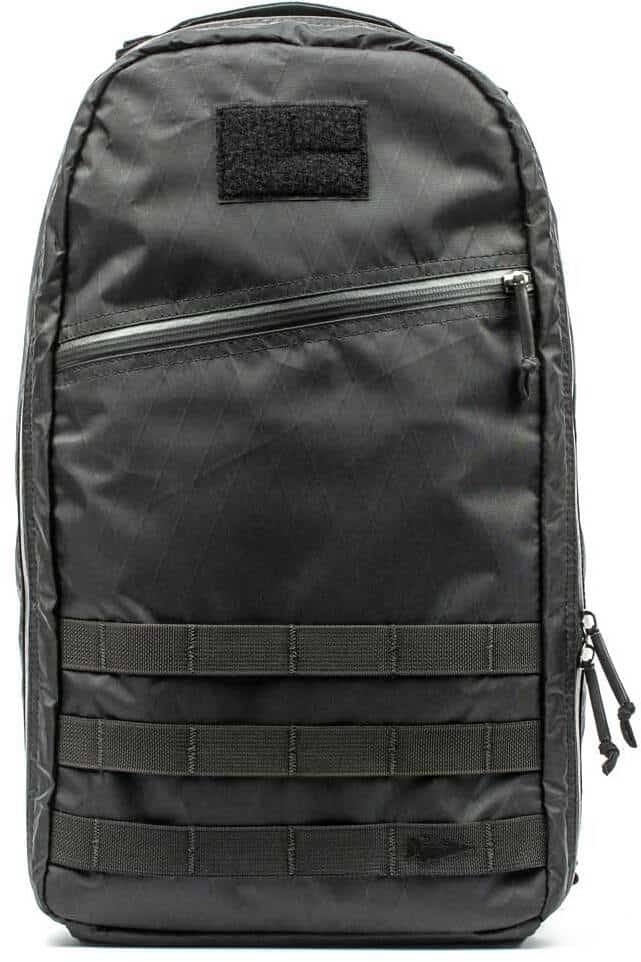 The Bullet 15L opens flat with three rows of exterior MOLLE on the front. It uses YKK zippers on the interior with silent, glove-friendly zipper pulls constructed from parachute 550 cord and waterproof YKK AquaGuard exterior zippers.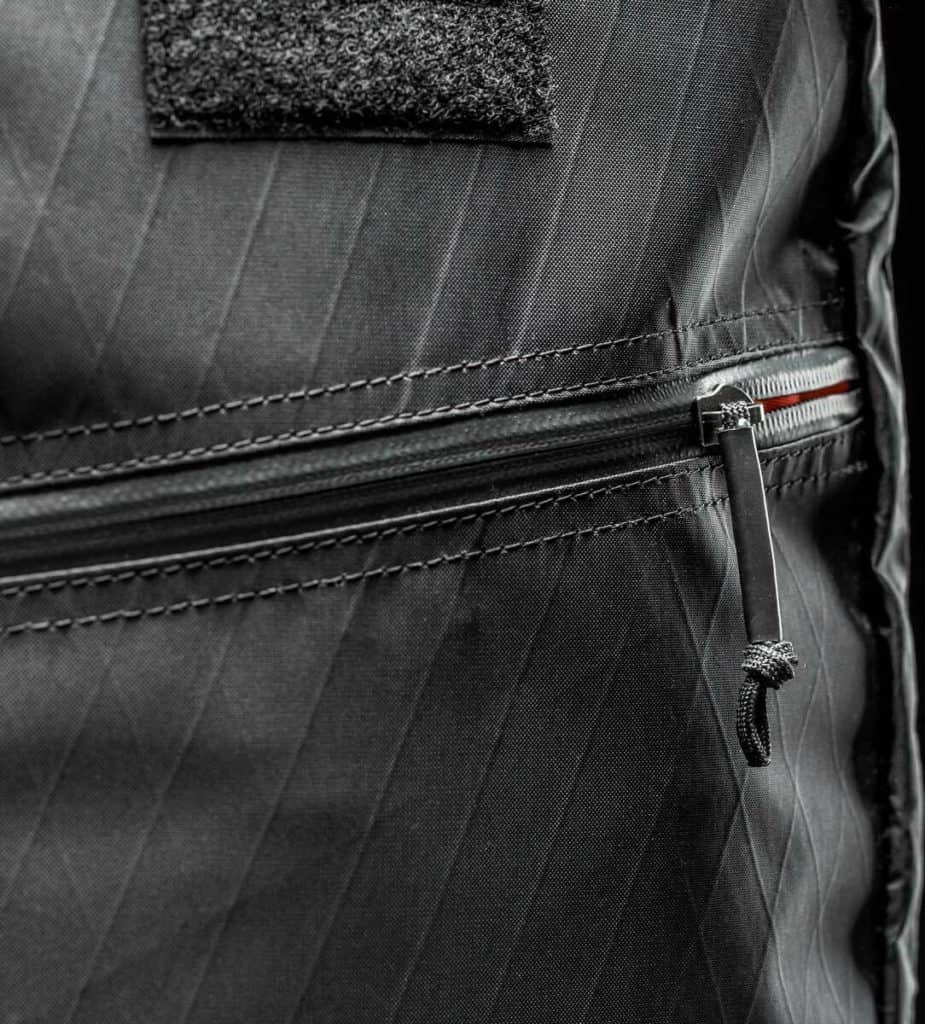 GORUCK x Carryology Kaidan Capsule Bundle
The GORUCK x Carryology Kaidan Capsule Bundle is a three-piece travel combination built for a life of adventure. The bundle includes the GR2 Field Pocket Carryology Kaidan, GR2 34L Carryology Kaidan, and Bullet 15L Carryology Kaidan. The GR2 34L is the ideal size to fit in the overhead bin on an airplane (or underneath the seat) and the right size for your adventure.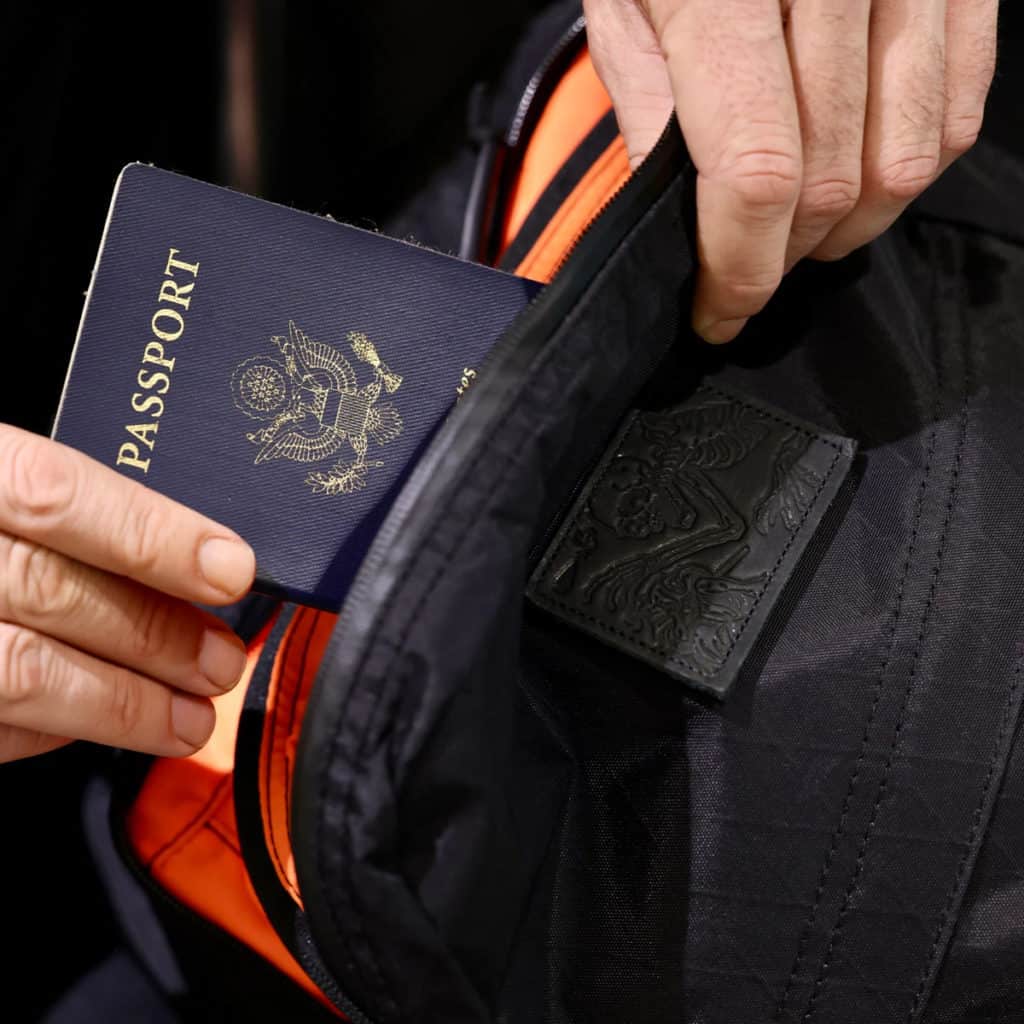 When you get to your destination, carrying the GR2 around is a bit big. You can switch to the Bullet 15L bringing only the essentials with you. The final piece for the ultimate travel bundle is the GR2 Field Pocket for tech, toiletries, and other small items.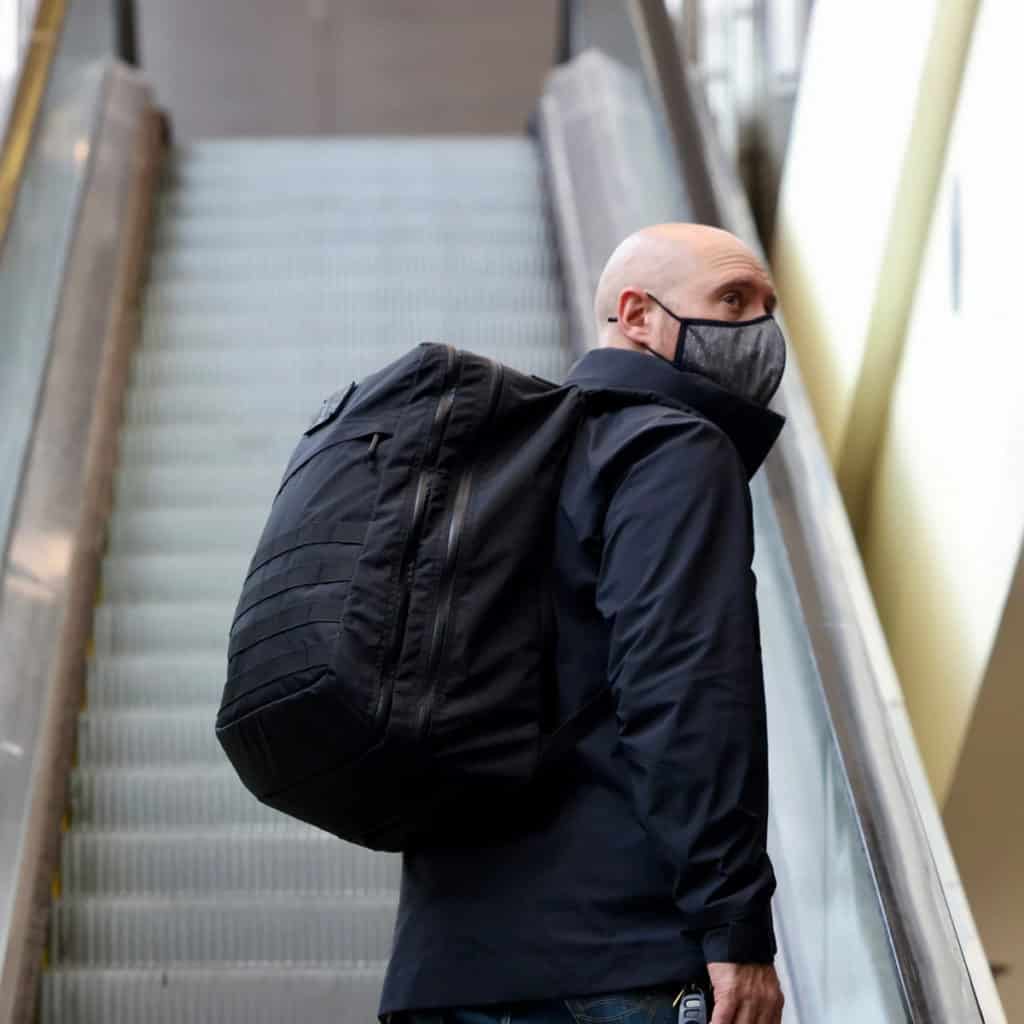 GORUCK x Carryology Kaidan – In Summary
That's our close-up look at GORUCK x Carryology Kaidan.
The GORUCK x Carryology Kaidan is already available but comes in a one-time-only release, in limited edition. So, once they're sold out, they're gone forever. Travel with the GORUCK x Carryology Kaidan and experience a whole new trip adventure. This travel collaboration has durability and ruggedness with functional traits of a backpack not experienced from other packs/luggage. GORUCK's Scars Lifetime Guarantee even backs its durability.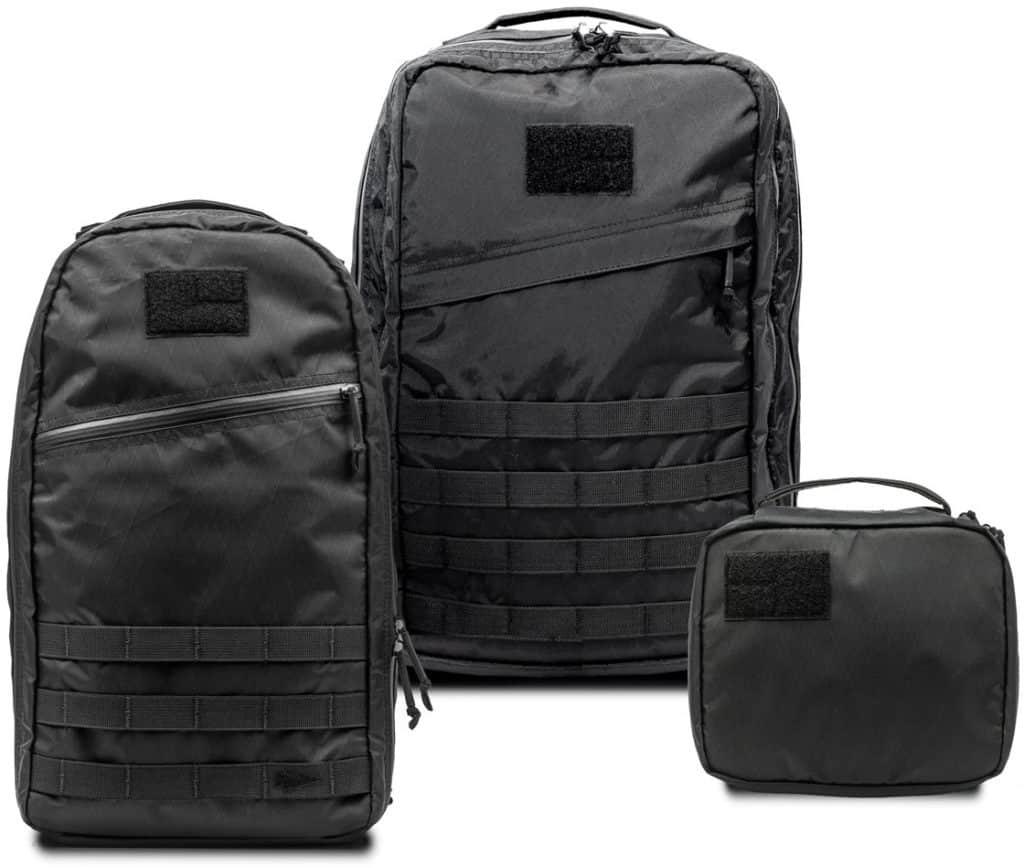 Photo Credits
Product photos on this page are property of GORUCK.
This website is not affiliated or associated with CrossFit, Inc. CrossFit is a registered trademark of CrossFit, Inc.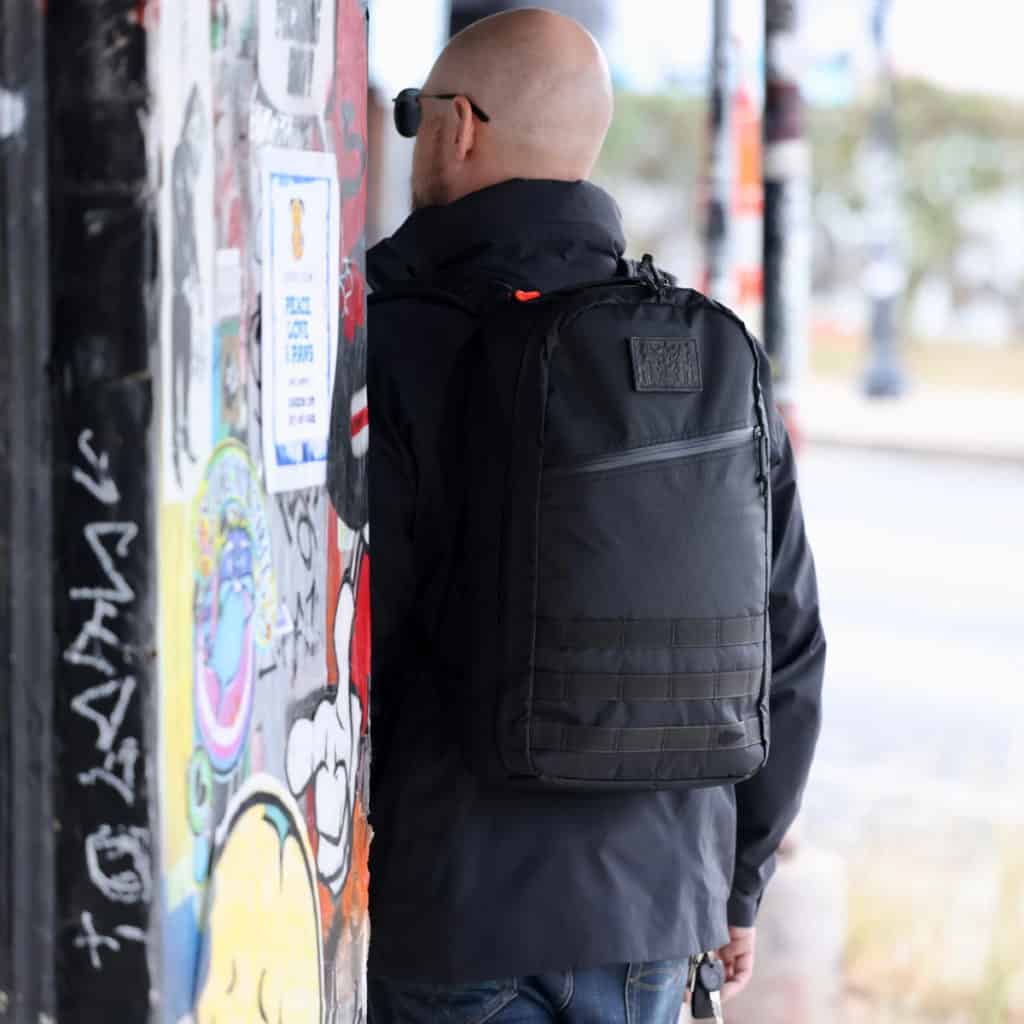 Affiliate Disclaimer
We are an affiliate of GORUCK and others that sell this training gear. If you buy clothing or other training gear after clicking the links in this article, we receive a small commission at no extra cost to you. This helps us to bring you in-depth information and content on these great training products.
Tim is the founder of FitAtMidlife.com – an avid gym rat for 30+ years, he's a reviewer of many, many shoes – and founder of the Speed Bag Gathering – the world's only gathering of speed bag punching enthusiasts.  See more gym reviews at Tim's YouTube channel.