Work on pre-hab or rehab with this Mobility Gear form Torque USA.
The Theragun is a massage device that utilizes percussive massage therapy to cure muscle discomfort and reduce pain. Mobility devices aid with post-workout recovery and are used originally by professional athletes and physical therapists but have now become available to everyone.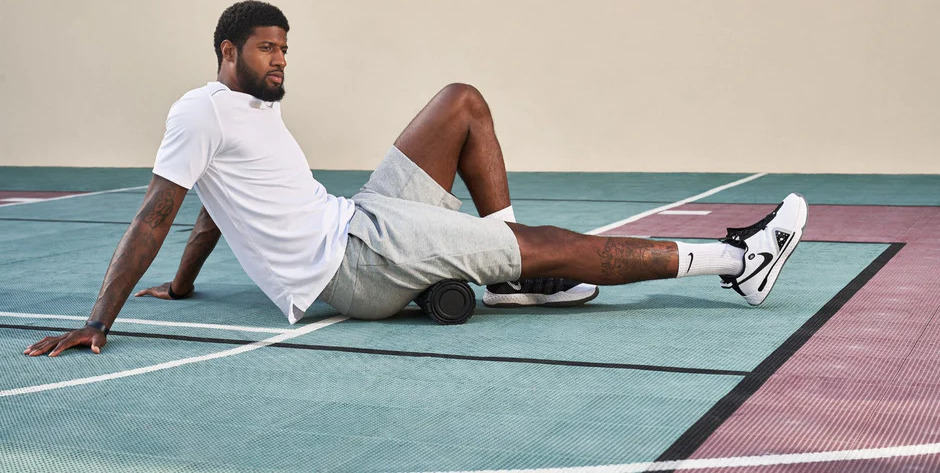 No matter whether you are needing prehab or rehab – check out these:
Mobility Gear – Overview
The Theragun line that includes the Theragun Pro, Theragun Elite, Theragun Prime, and Theragun Mini is the answer if you want a fast recovery from a strenuous workout. The massage guns use the vibration and force delivered by the device to bring pain relief, improved range of motion, decreased muscle immobility and soreness, and a shorter recovery time from workouts.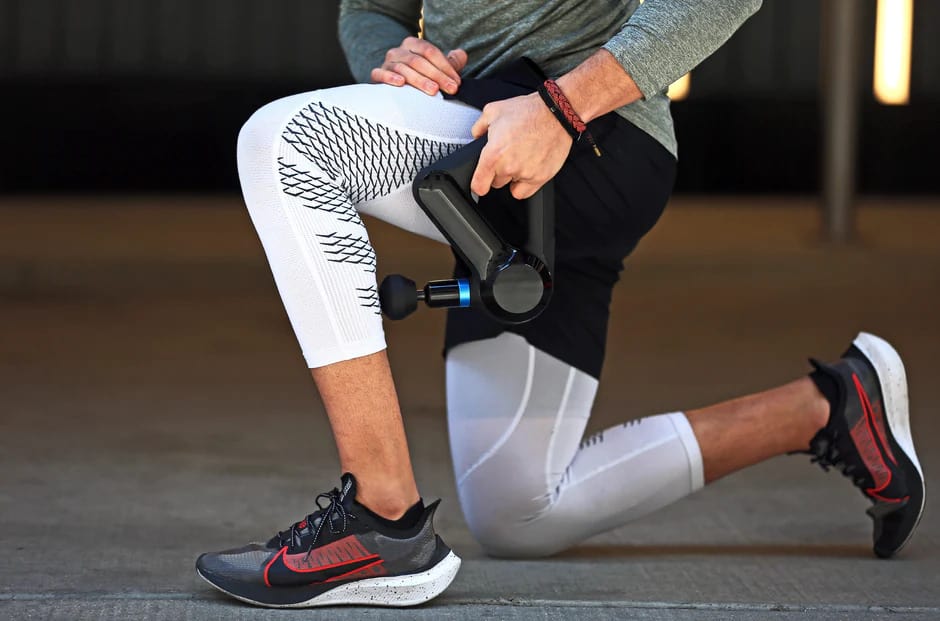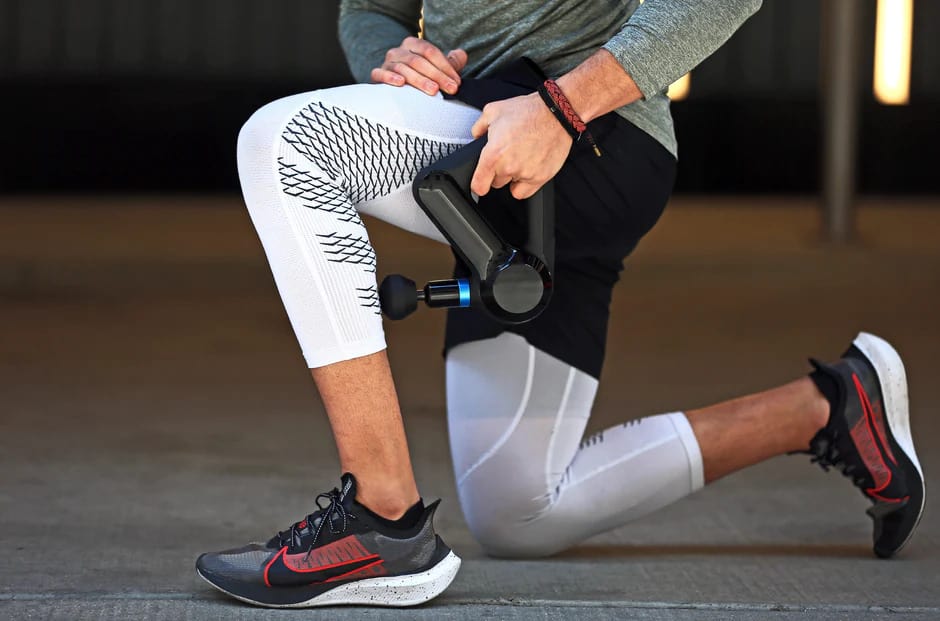 The Theragun is devised to stimulate the nervous system using three components: Amplitude: How deep does it go? (16mm amplitude that reaches 60% deeper) Frequency: How fast does it pulse? (Customizable speed range of 1750-2400 PPMs) Torque: How much pressure until it stalls out? (Delivers up to 60lbs of no-stall force)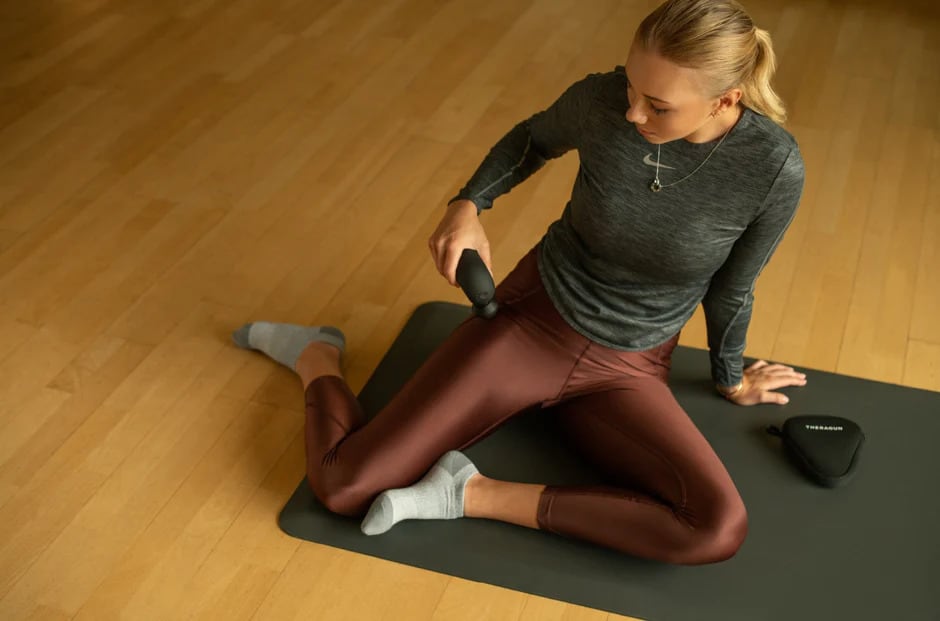 Theragun Pro
The Theragun Pro is a high-quality deep muscle treatment that is more personalized because of the guided app experiences, which help to relieve muscle soreness, enhance mobility, and boost relaxation. It is the most cutting-edge recovery tool with its continuous battery life, rotating arm, and an industry-leading two-year warranty.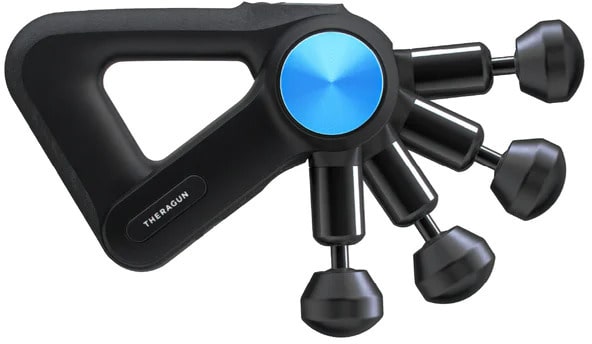 The Theragun Pro uses the QuietForce Technology™ that delivers renowned Theragun power while being quieter than ever. The 16mm amplitude goes 60% deeper into the muscle than consumer-grade vibration massagers to promote circulation, induce heat, and release your deepest tension. The Therabody app connects smoothly through Bluetooth to provide customized wellness routines pulled from your activity data.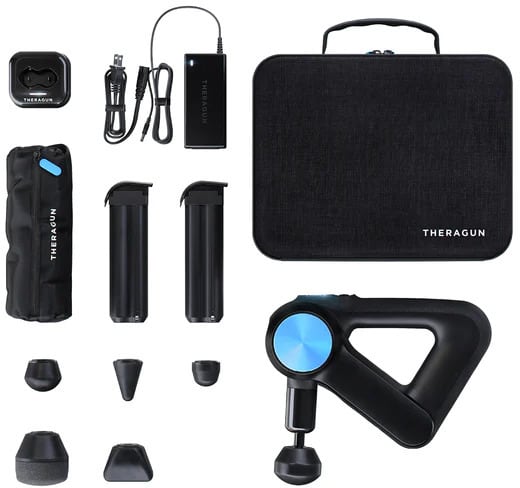 Theragun Elite™
Theragun Elite™ is fashionably designed, lightweight, and fully personalized to meet your body's needs. Whether it comes from everyday life, work, or workouts, the guided app experience helps ease your deep muscle tension. The proprietary brushless motor utilizes the QuietForce Technology™ to deliver outstanding Theragun power while being more silent than ever.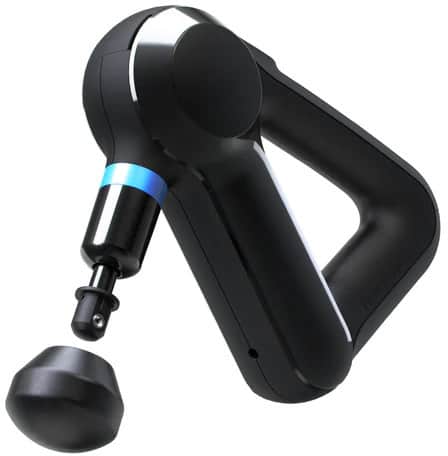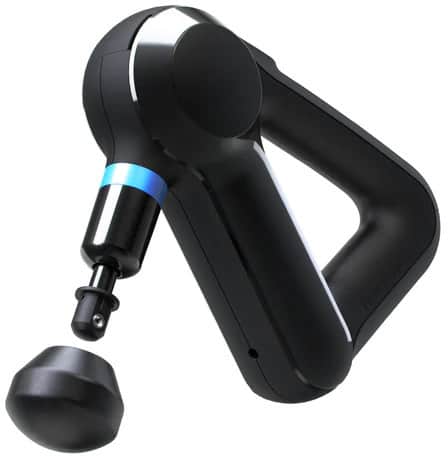 Theragun Elite includes: Hard case 5 easy-to-clean closed-cell-foam attachments in a pouch Dampener – Used mostly for tender or bony areas. Perfect for overall use. Standard Ball – Perfect for overall use on large and small muscle groups. Cone – Used mostly for pinpoint muscle treatment, including the hands and feet. Thumb – Used mostly for trigger points and the lower back. Wedge – Perfect for shoulder blades and IT bands and commonly used for "scraping" and "flushing," which help to decrease the amount of lactic acid in muscles. Power adapter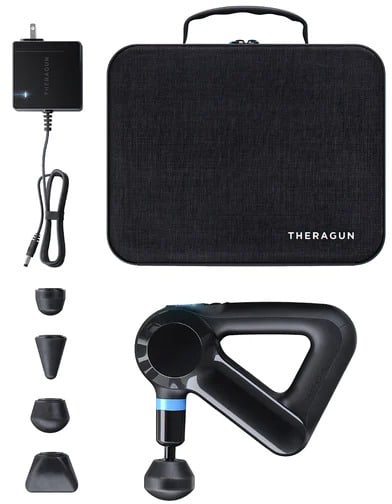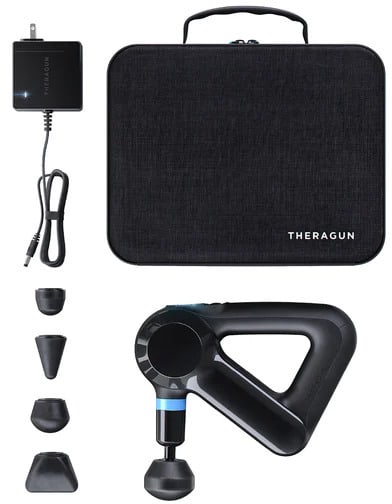 Theragun Prime
The indispensable Smart Percussive Therapy device is ergonomically devised for everyone in mind. Theragun Prime provides deep muscle therapy for your body's needs. Theragun Prime helps to release everyday strain and stress when coupled with the intuitive app as your guide. The proprietary brushless motor with QuietForce Technology™ delivers well-known Theragun power while being quieter than ever.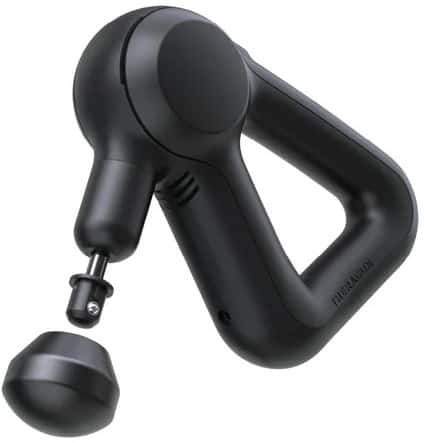 The Therabody app connects sleekly via Bluetooth to provide customized wellness routines pulled from your activity data. The app will guide you through each wellness routine, showing you all the incredible ways the device can help improve your life. The 16mm amplitude gets 60% deeper into the muscle than consumer-grade vibration massagers to boost circulation, cause heat, and free your deepest tension.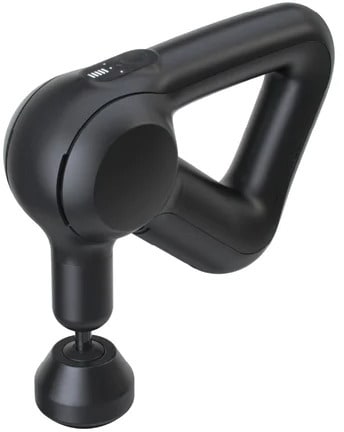 Theragun Mini™
Bring the Theragun Mini wherever you go. It is your pocket-sized partner that provides portability and quality deep muscle treatment. The mini is compact yet robust and is the most lively massage device for people on the go. It is built for portability, fits in the palm of your hand, and weighs less than 1.5Ibs.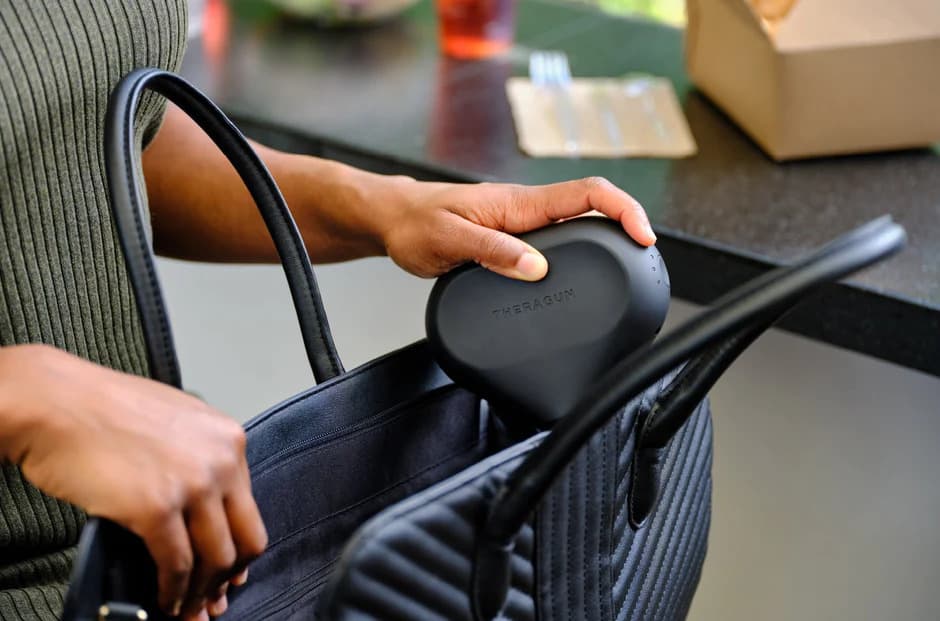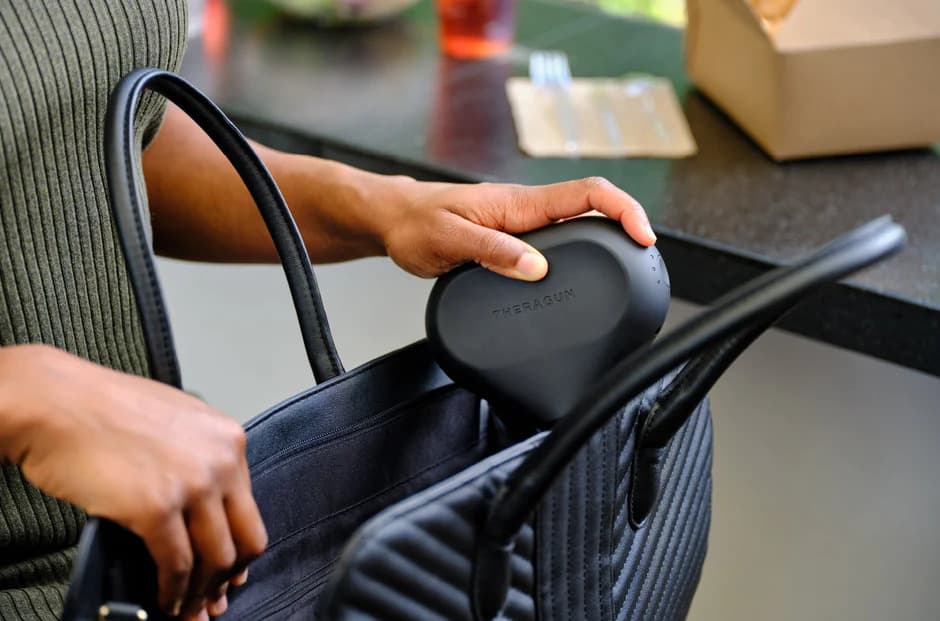 The mini has three-speed options that give you the ability to customize treatments on the go. It includes: Soft case 1 easy-to-clean closed-cell-foam attachments Standard Ball – Perfect for overall use on large and small muscle groups. Power adapter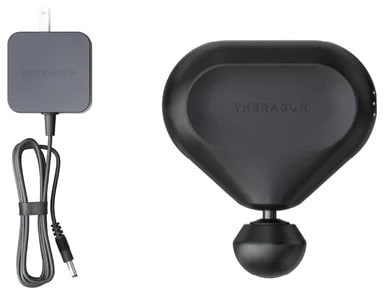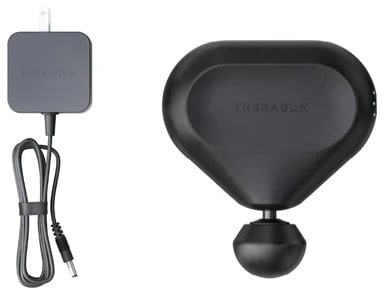 2 Handle Power Tubes
The 2 Handle Power Tubes are designed for full-body training that has dual handle resistance in four color-coded resistance levels. Its four ft. length allows movement in tight spaces.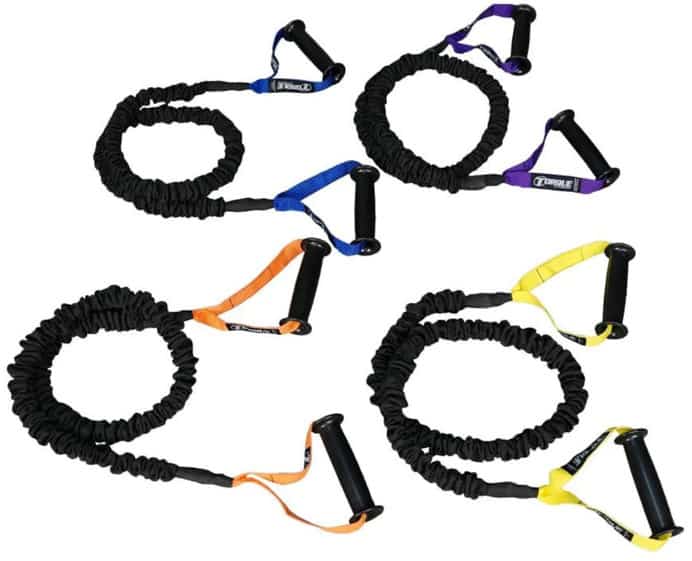 They have comfortable ergonomic grips with flared ends for smooth rotation. They also have a protective nylon sleeve for long life under 24/7 commercial club or gym use.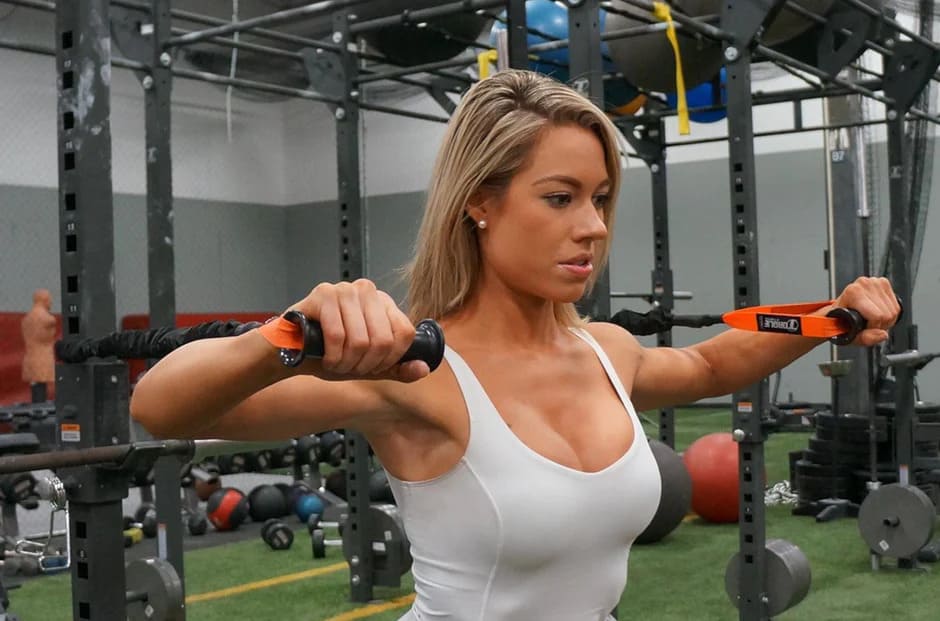 Theragun Wave Roller
Whether in the comfort of your home or at your local gym, the Wave Roller™ delivers the most dynamic and efficient foam rolling experience. The smart vibrating foam roller is Bluetooth® enabled with five intensity settings for a personalized experience.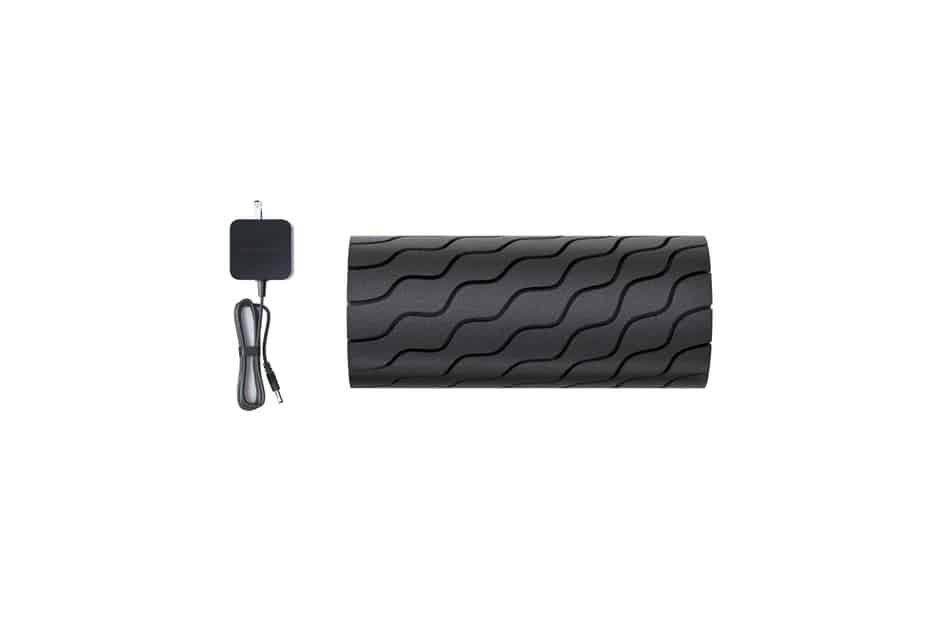 This allows you to tailor your warm-up and recovery effortlessly from your mobile device with the Therabody™ app. The Wave Roller™ is ideal for total-body work, especially for larger muscle groups like your legs and back. It has a long-lasting three hours of battery life for sustained use.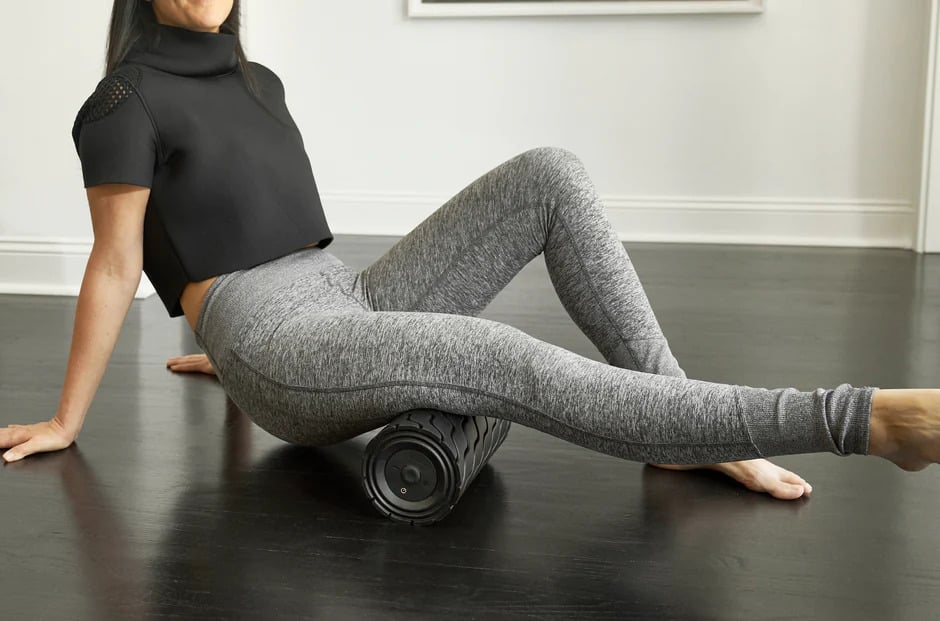 Stability Balls
Stability Balls from Torque Fitness help improve balance in body positions, as well as a base for a variety of strength exercises. They use high-quality commercial grade materials for durability in 24/7 commercial club and gym use.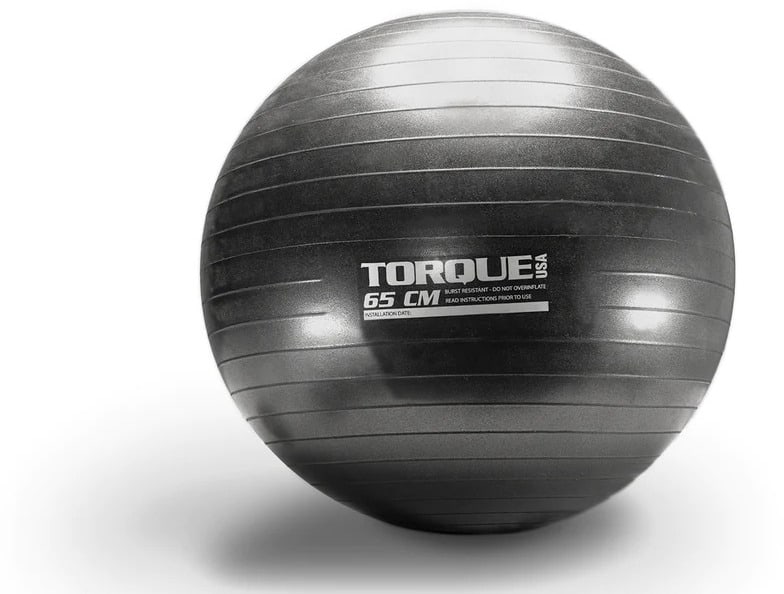 They include an inflation pump and tape measure to gauge when the exercise ball is properly inflated. They come in two sizes—55 cm (silver) and 65 cm (black).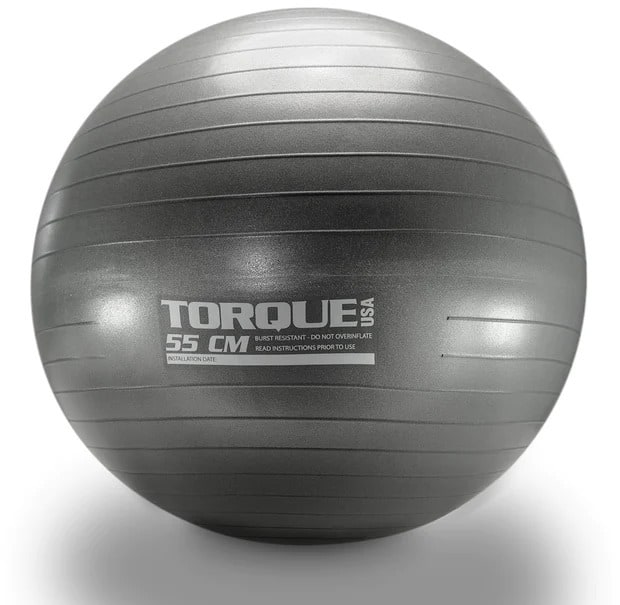 Mobility Gear – In Summary
That's our close-up look at Mobility Gear.
Recover and heal faster with the mobility gears from Torque Fitness. These percussive therapy devices are extremely quiet with unmatched power. They are also effective in reducing pain, increasing blood flow, improving range of motion, and many other benefits.
Looking for more options? Check out these other great products:
Rogue Fitness also has Mobility Accessories.
Mark Bell made the Sling Shot so you could work out harder. Get the Sling Shot Gear from Rogue.
More products from Torque USA.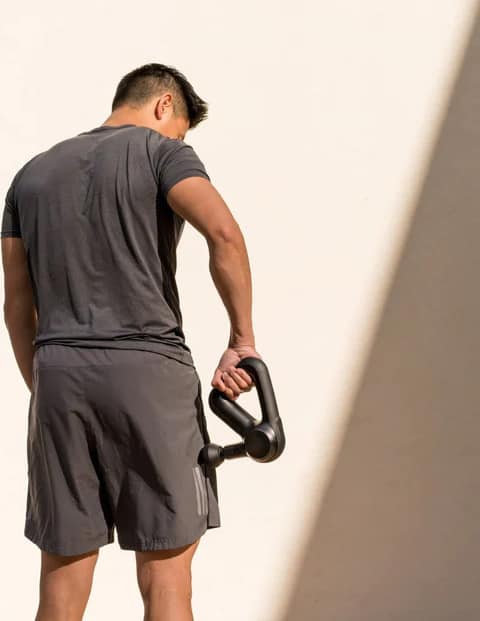 Photo Credits
Product photos on this page are property of Torque USA.
This website is not affiliated or associated with CrossFit, Inc. CrossFit is a registered trademark of CrossFit, Inc.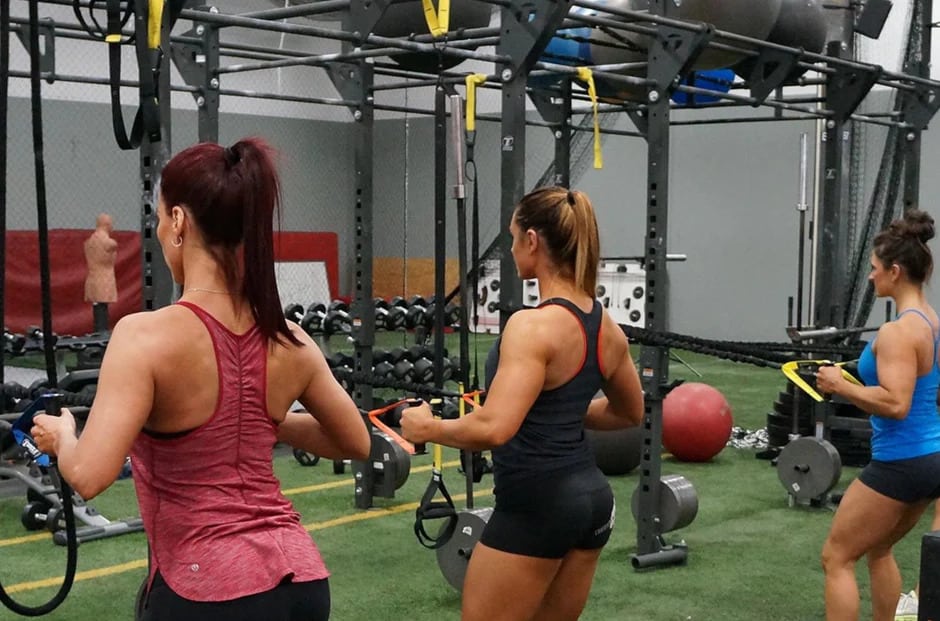 Affiliate Disclaimer
We are an affiliate of Torque USA and others that sell this training gear. If you buy clothing or other training gear after clicking the links in this article, we receive a small commission at no extra cost to you. This helps us to bring you in-depth information and content on these great training products.
Tim is the founder of FitAtMidlife.com – an avid gym rat for 30+ years, he's a reviewer of many, many shoes – and founder of the Speed Bag Gathering – the world's only gathering of speed bag punching enthusiasts.  See more gym reviews at Tim's YouTube channel.