Need an excellent Oly barbell for CrossFit? Check out the
California Bar
from American Barbell.
Let's review Racks from American Barbell.
A squat rack is a staple for any garage gym or any training center. A squat rack completes your exercise equipment in your home gym, and it gives you the capability to do power and strength training exercises. It provides the most secured and the simplest way to do squats and other powerlifting moves.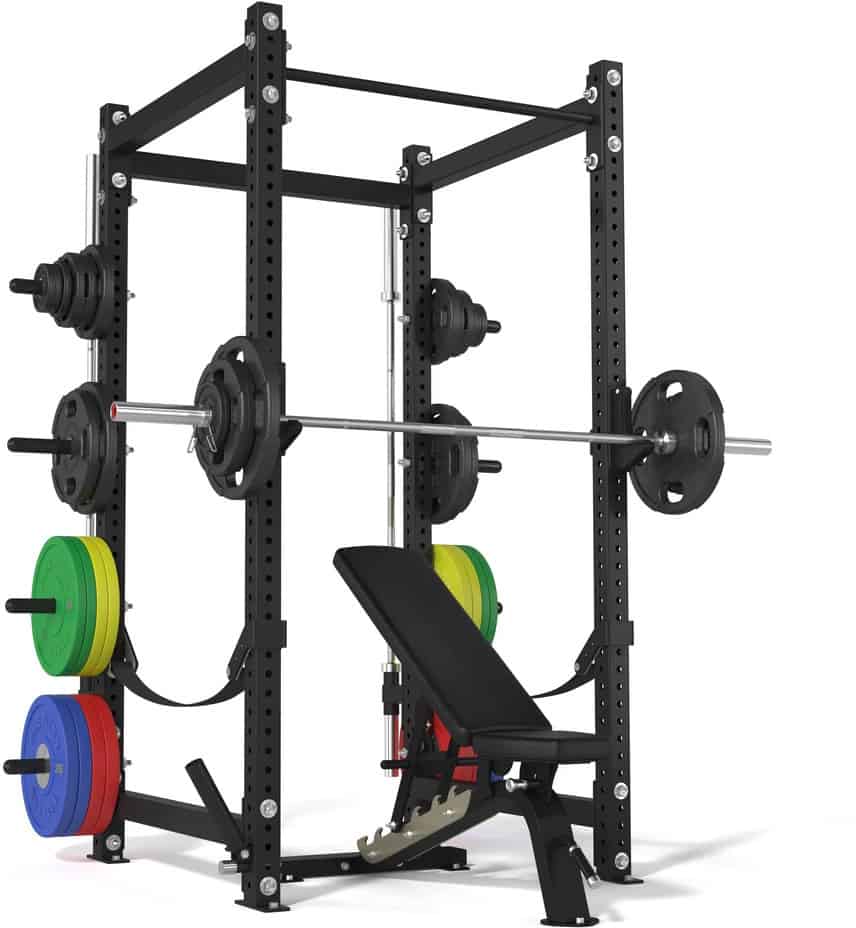 Here are some of the styles we are going to look at:
Racks from American Barbell – Overview
American Barbell has over 40 years of experience in providing high-quality products to the commercial fitness industry. They make commercial dumbells, Olympic plates, bars, and squat racks that are extremely durable. They are trusted by big fitness centers like Planet Fitness, Gold's Gym, World Gym, Lock Box, and Orange Theory.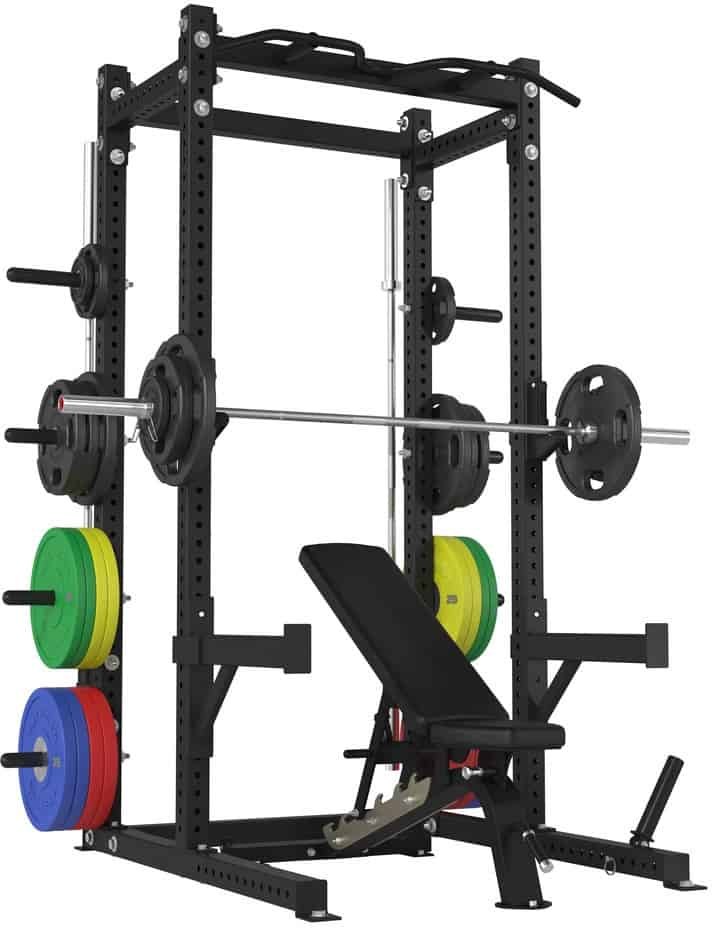 American Barbell makes squat stands, half racks, power racks, and other kinds of squat racks. The kind of squat rack you will get will depend on the fitness goals you want to achieve. Therefore, it is essential to plan what kind of workouts you desire to do and how you want to do them. It is also important to know the quality, features, size of the rack, accessories offered, and your space measurement. Below are different kinds of racks from American Barbell that you can choose from for your fitness goal. You can also mix different kinds of workouts using each of them.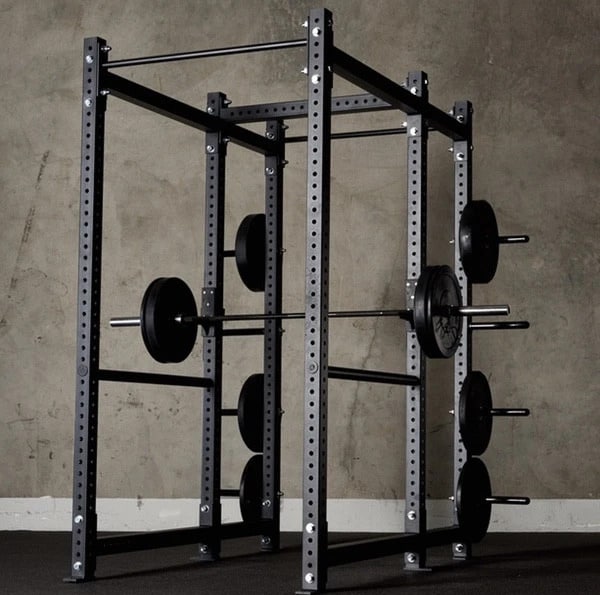 Garage Gym Rack
If you have limited floor space in your home gym, the American Barbell Garage Gym is perfect for you. It is available in 3×3 11 gauge steel and includes J-Hooks, which has plastic protection on both sides to protect it from damage and wear. Installing it is very easy and is only 2″ deep for a compact installation in tight spaces.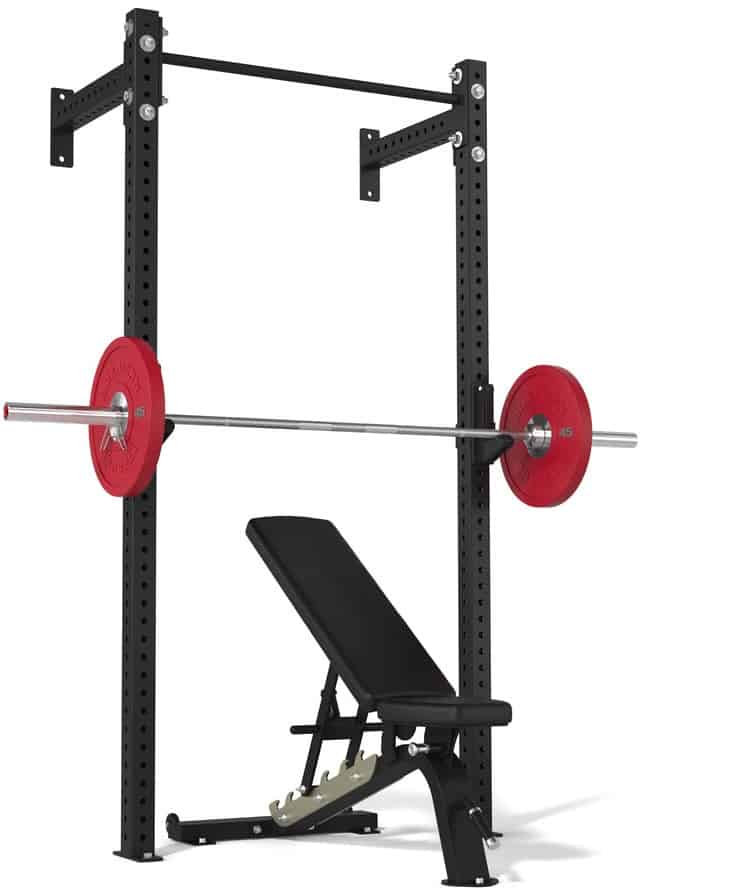 It provides you with two pieces of equipment in one, including a pull-up bar and squat stand. It is made of higher quality materials at a lower price point than other manufacturers who also make slim racks.
Pull-Up Squat Stand
The American Barbell Mammoth Pull-Up Squat Stand doesn't come cheap, but it has unique characteristics other pull-ups don't have. It is powerful and is assembled with 11-gauge, 3″ x 3″ US-sourced steel and constructed with 3/4" hardware.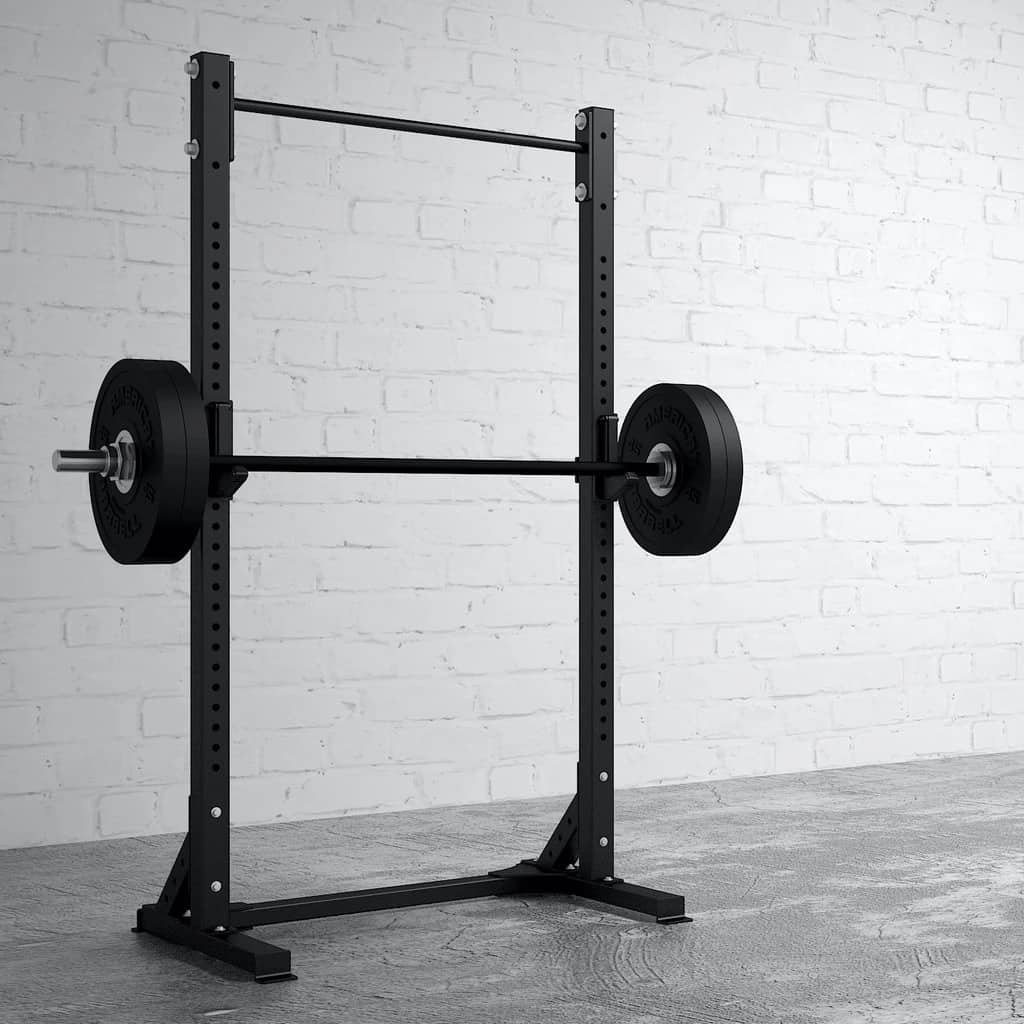 It is interchangeable and has available add-on accessories like safety spotter bars, other styles of pull-up bars, and a utility or adjustable bench, offering the versatility to do a range of exercises within a small footprint. The Pull-Up Squat Stand comes standard with sandwich-style j-hooks, 3×3 11-gauge steel, and 3/4″ holes.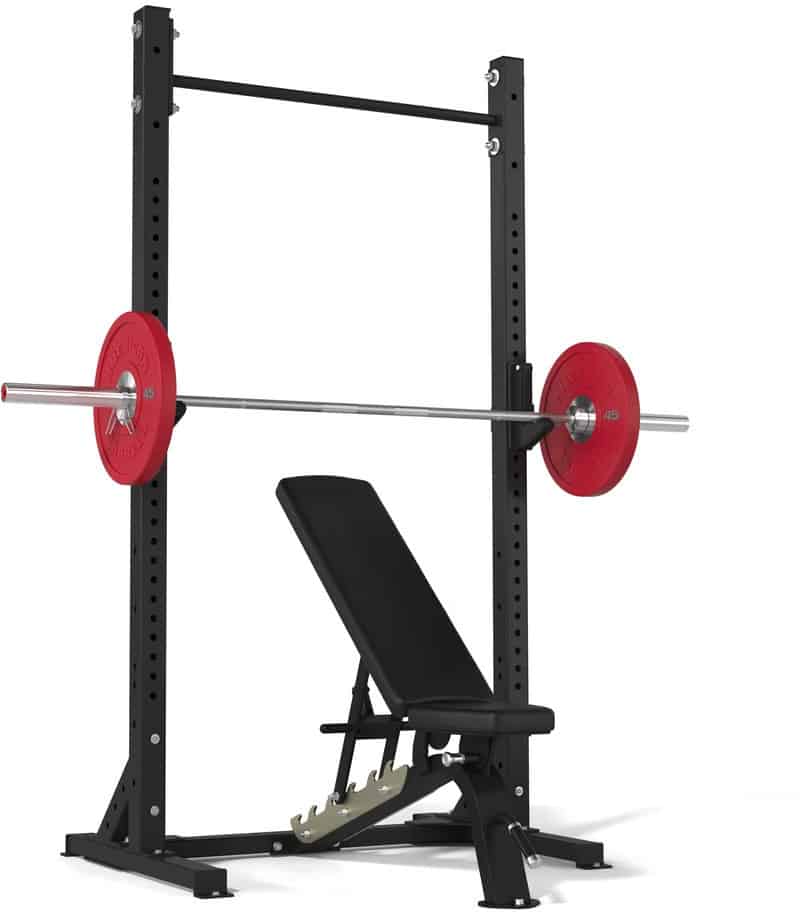 Squat Stand
The Squat stand has support braces at the base of the frame to guarantee that it will not move when you're going under the heavy iron. The uprights highlight full-length holing to give you the full extent of bar placement options. It is also made from premium 3×3 11 gauge square steel tubing.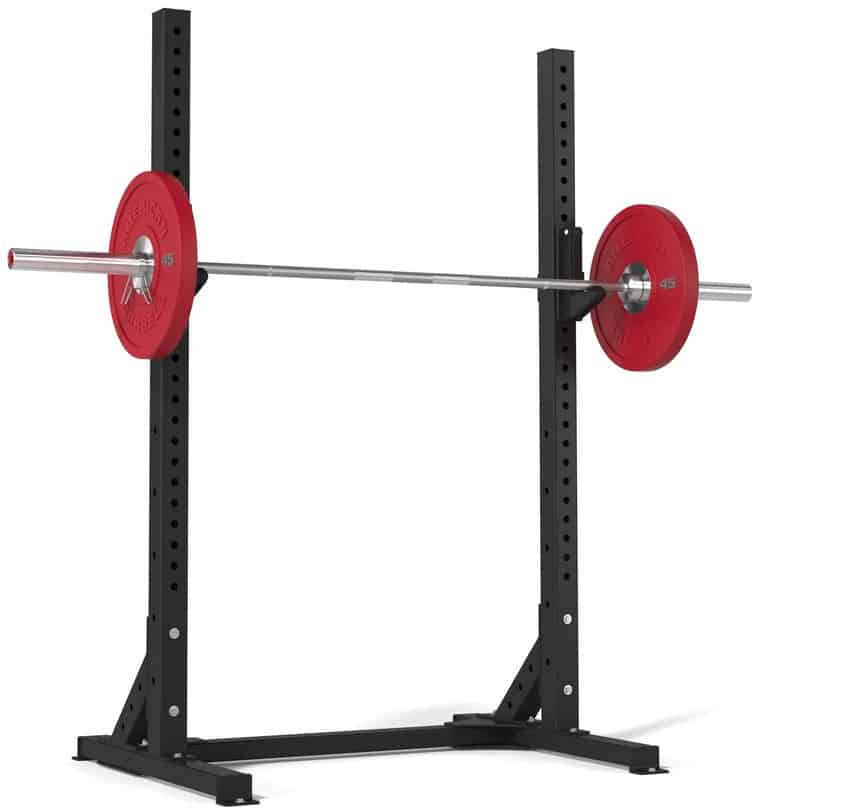 The Squat Stand is an extremely functional stand used for benching, overhead presses, rack pulls, and deadlifts. It comes with premium quality j-hooks that are easy to customize and remarkably stable. You can rack up the weight with complete confidence and security assurance when training with this squat stand.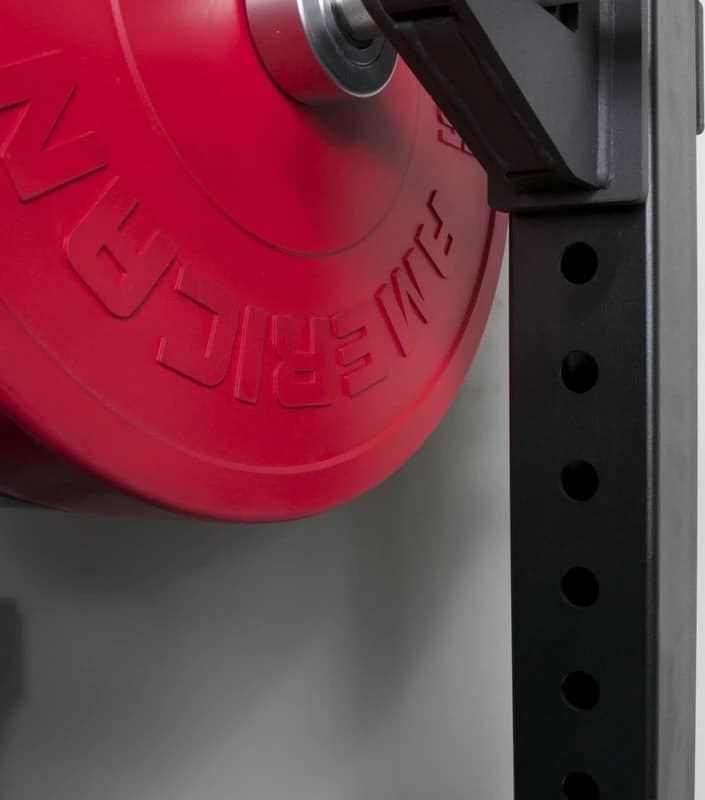 Half Rack
The Half Rack is a great starting point for various training purposes and an excellent option for garage gyms and sports and performance training centers alike. It is constructed with 3×3 11 gauge steel with 3/4″ hardware and has an 8′ standard height.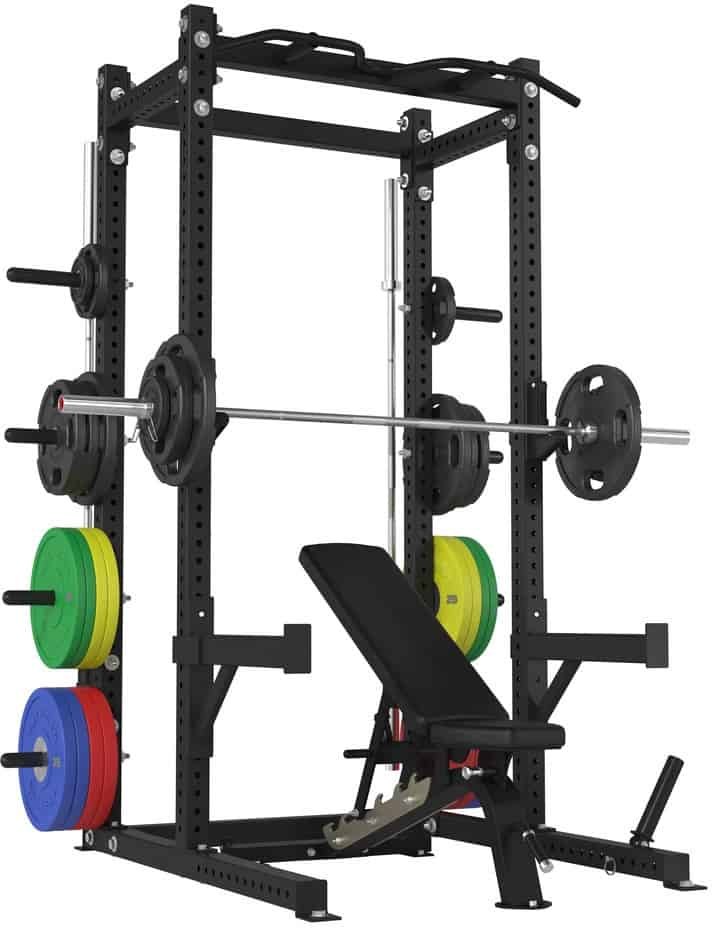 It is an amazing compact rack with modular performance and a wide variety of customization possibilities. It has plastic protection on both sides of the J-Hooks to preserve the bar and uprights. It also comes with extra 3×3 uprights and cross members for added stability and various storage uses.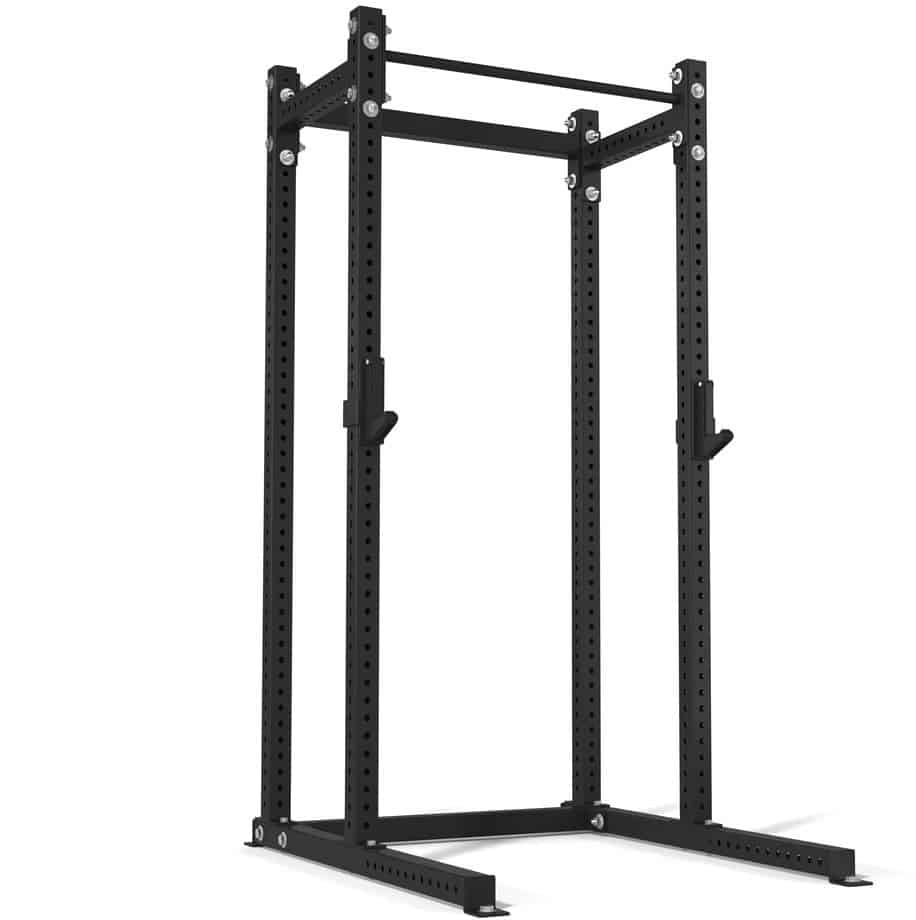 Rack 36
The Rack 36 comes with interchangeable functionality and a wide variety of customization selections. It highlights 3×3 11 gauge steel and 3/4″ hardware and has a standard height of 7'5″. You can store your plates, bands, chains, and other accessories in this expandable storage.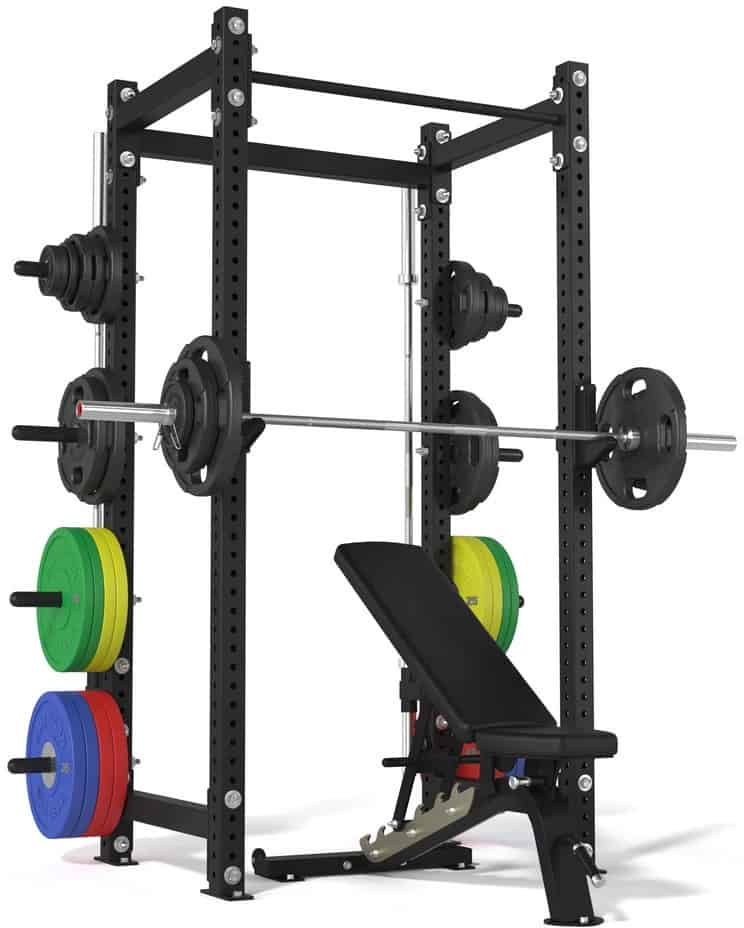 Both sides of the J-Hooks are protected by plastic which shields the bar and uprights from scraping and wear. This unit must be attached to the floor.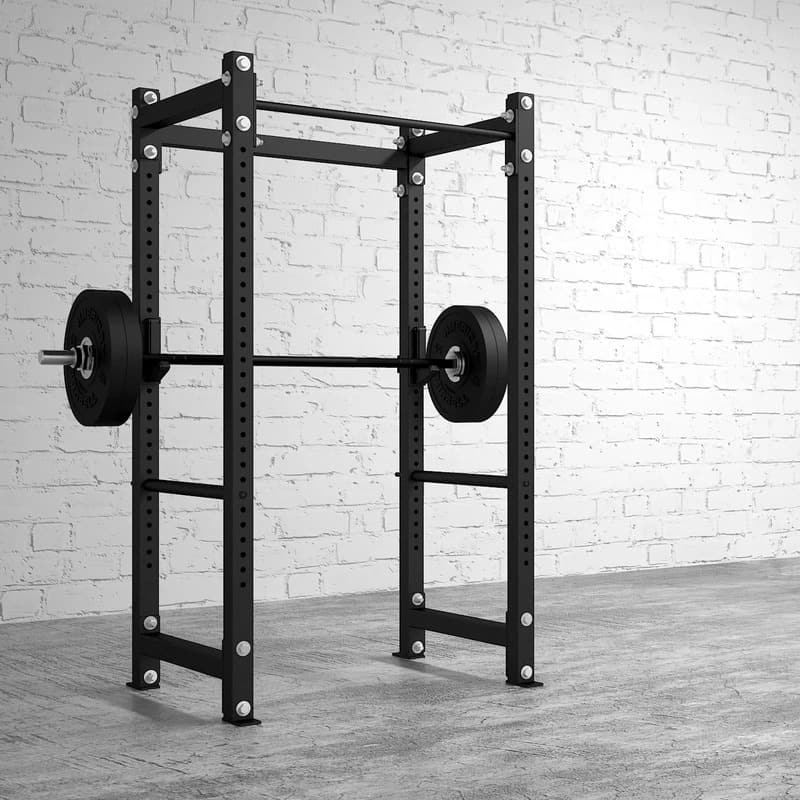 Rack 48
Some describe Rack 48 as the rock, solid beast, and the finest power rack available. It is extremely durable that comes with J-hooks and a Pull-up bar. It is constructed with 3×3 11 gauge steel with 3/4″ hardware and has modular functionality and different customization choices.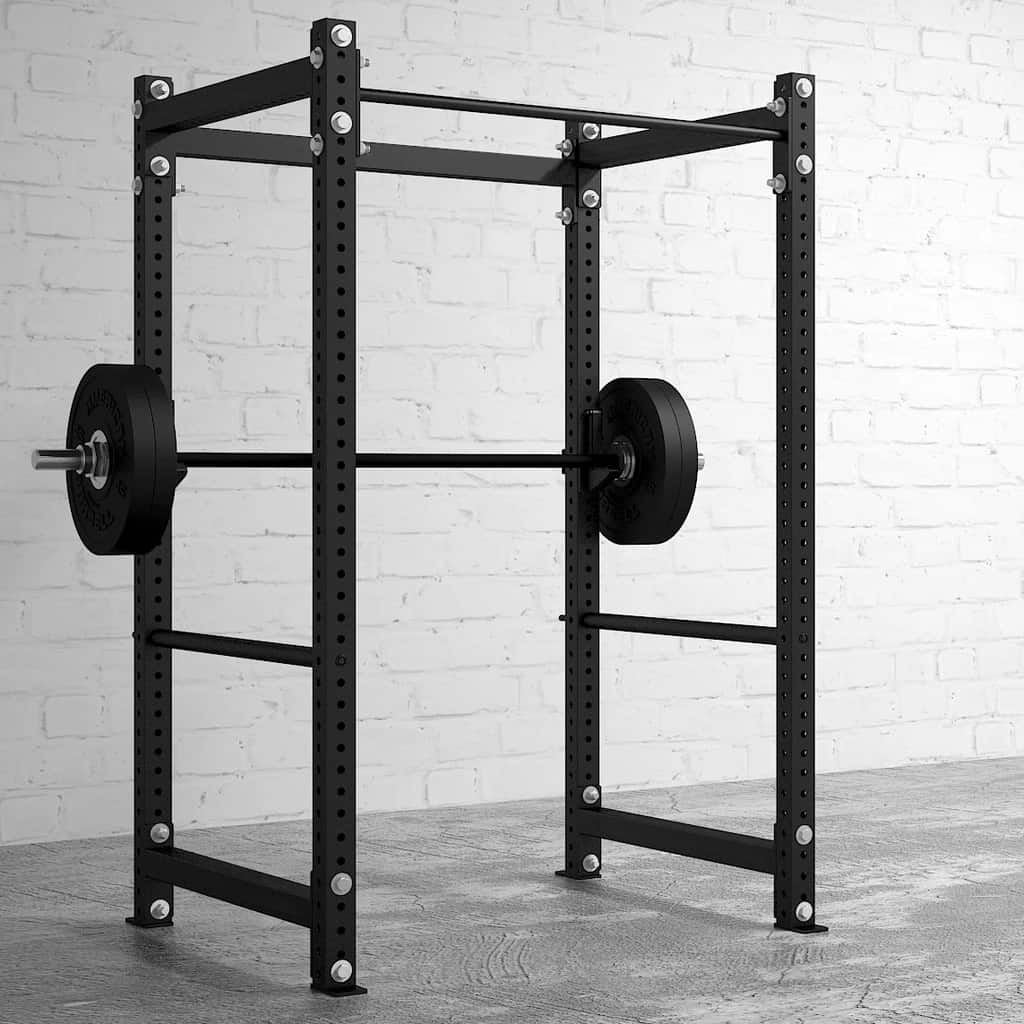 The storage can be expanded and you can store your plates, bands, chains, and other accessories saving you more space. You can use this rack for various training options and a great choice for garage gyms and sports and performance training centers.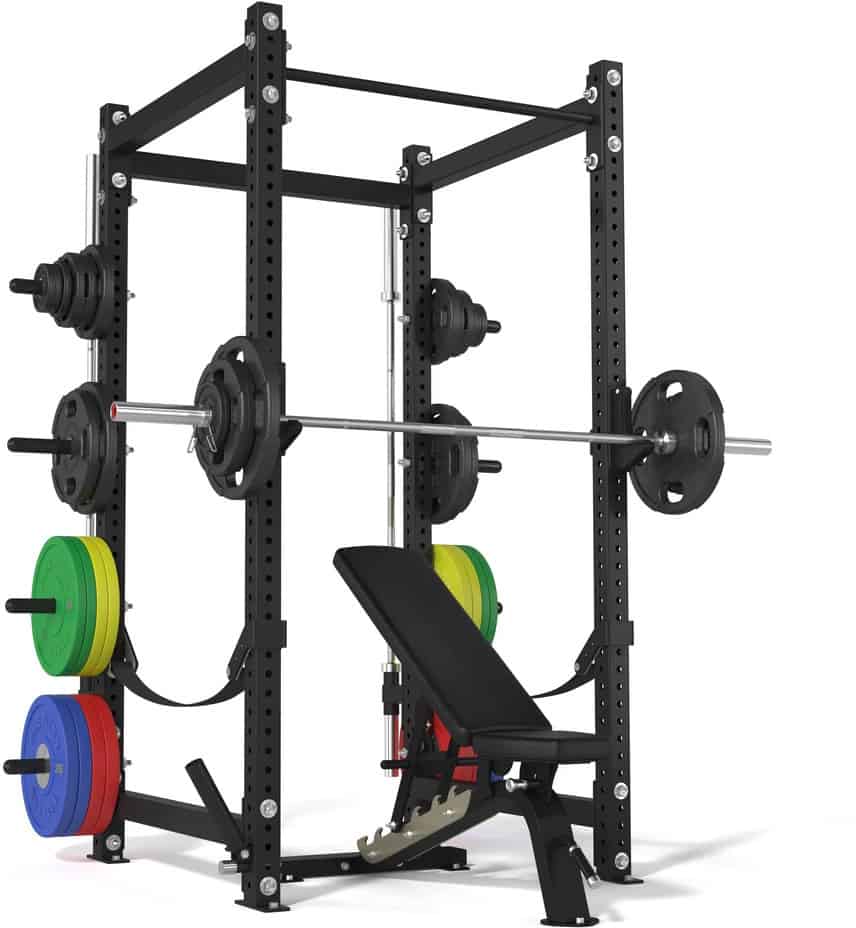 Rack Package
The Rack Package includes two Pull-Up bars, a pair of Sandwich Style J-Hooks, a Strap Spotter System, one Roller Pad for Single Leg Exercise, 14 Multi-Use Pins (bumper plate storage), one Land Mine / Ground Effect Training Attachment, and one Functional Chin Bar. It is also made of 3×3 11 gauge steel and 3/4″ hardware.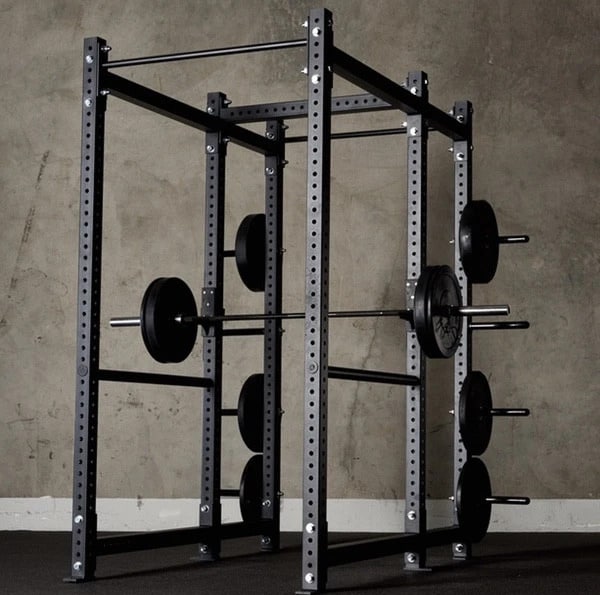 It offers enough versatility and can be customized further based on your training needs. Its modular design makes it easy to extend and reconfigure.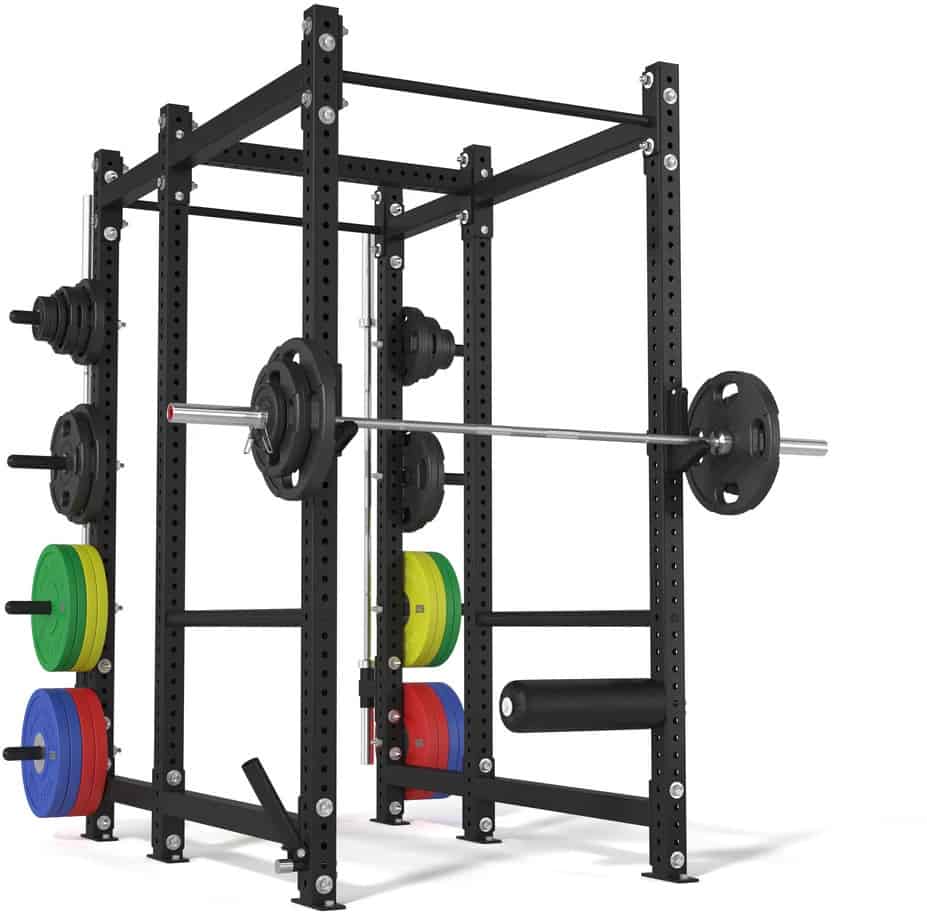 Racks from American Barbell Review – In Summary
That's our review of Racks from American Barbell.
American Barbell racks are made of 3×3 11-gauge high-quality steel with added features making them versatile. You can do different workouts with squat racks like hip lifts, dips, barbell rows, box squats, bicep curls, barbell lunges, shoulder press, flat bench press, back squats, and many more. With squat racks, you can train safely, and do different modifications, which will develop your strength if done regularly.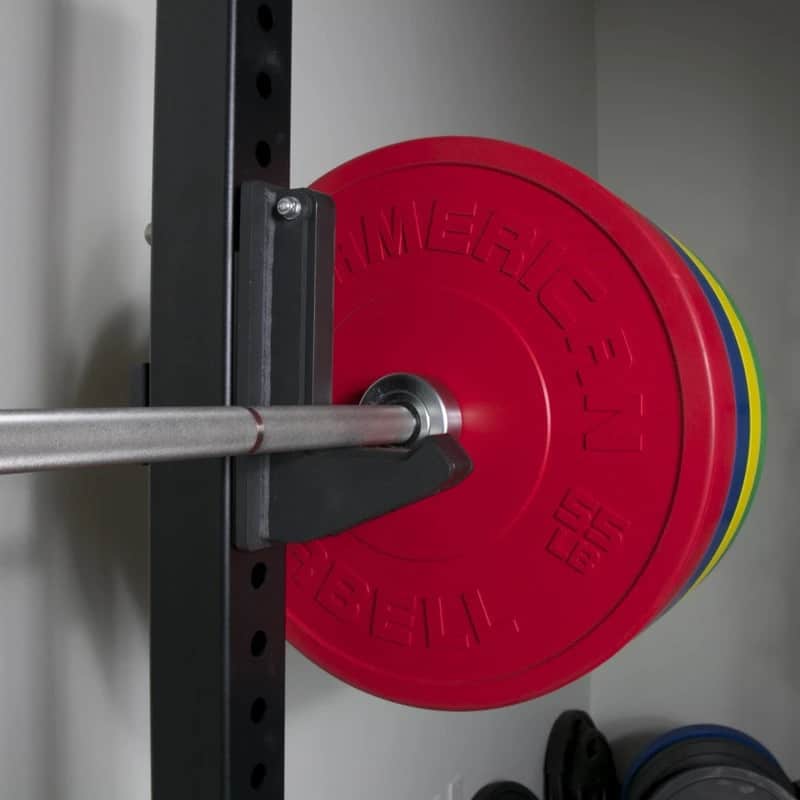 Photo Credits
Product photos on this page are property of American Barbell.
This website is not affiliated or associated with CrossFit, Inc. CrossFit is a registered trademark of CrossFit, Inc.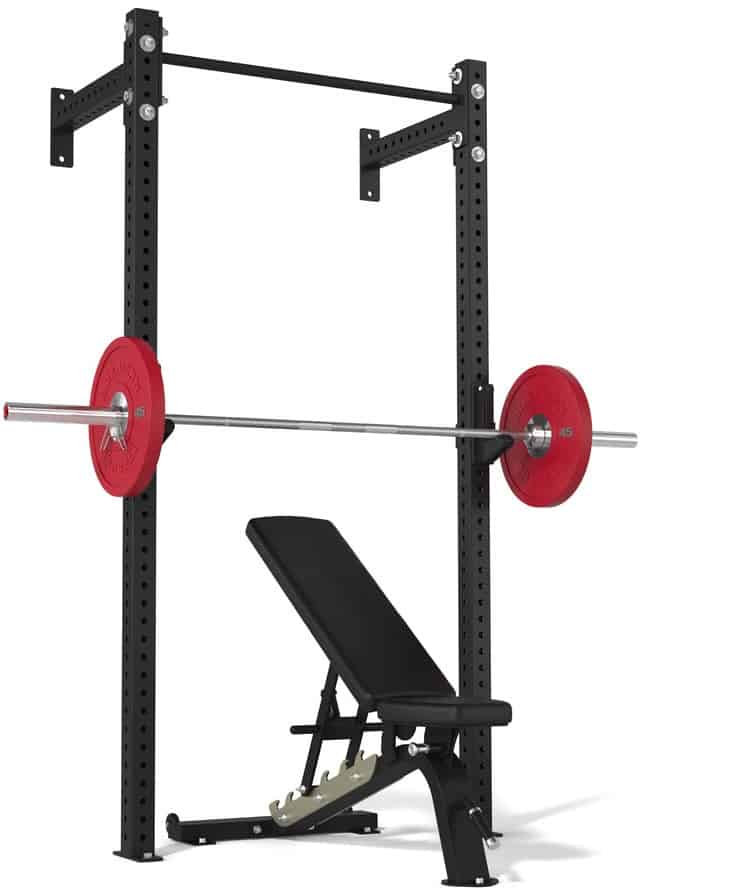 Affiliate Disclaimer
We are an affiliate of American Barbell and others that sell this training gear. If you buy clothing or other training gear after clicking the links in this article, we receive a small commission at no extra cost to you. This helps us to bring you in-depth information and content on these great training products.
Tim is the founder of FitAtMidlife.com – an avid gym rat for 30+ years, he's a reviewer of many, many shoes – and founder of the Speed Bag Gathering – the world's only gathering of speed bag punching enthusiasts.  See more gym reviews at Tim's YouTube channel.