It's on. Fringe Sports Dad Bod Barbell sale features items such as the Pizza and Donut Pair.
You are on a budget but also looking for quality and excellent equipment. You've come to the right place. Fringe Sport, the official supplier of the garage gym functional fitness movement, offers you the Dad Bod Barbell Sale. Take this opportunity to make your dream garage gym with quality but cheaper equipment in it.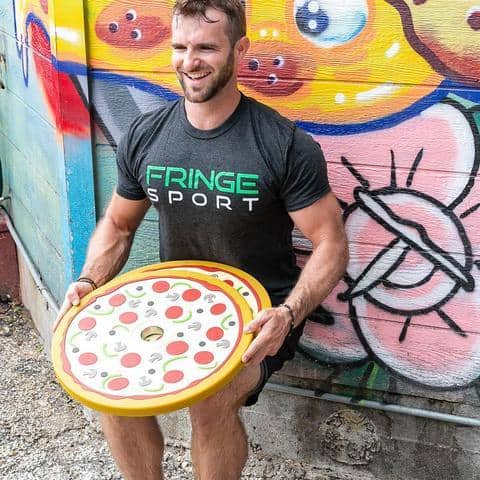 For a VERY LIMITED TIME :
Pizza and Donut Pair – Overview
Fringe Sport serves the lifter, the WODder, and everyone who wants to be better tomorrow. They deliver service, simplicity, speed, expertise, and value. People from Fringe Sport are also lifters who know what works and what does not—this allows you to get excellent equipment.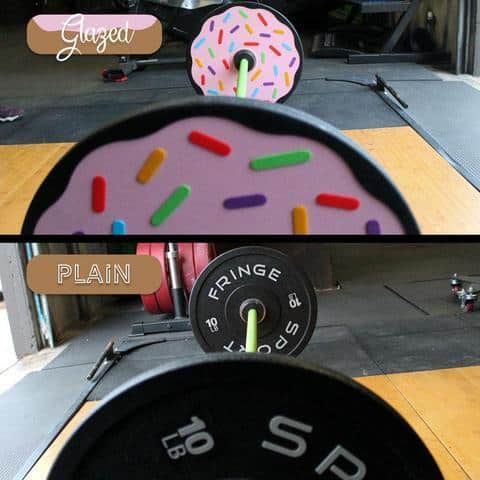 All products come with an industry-leading 365-day guarantee, and you get a refund if you are not fully satisfied. Fringe Sport is famous for their power racks, but they are also known for their Olympic plates, bumper plates, weight benches, and air bikes. Here are some of them that are also included in the discounted equipment.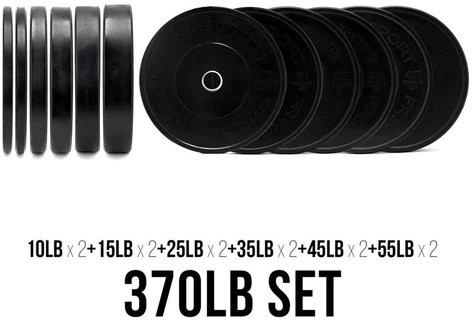 Pizza & Donut Bumper Set (10lb Pair)
The Donut Bumpers are made from PU + steel center ring with a hard chrome plating surface, while the Pizza bumpers are made from Urethane + steel center ring with hard chrome plated surface. Both are produced with the same iconic Texas toughness as all Fringe Sport's 10s.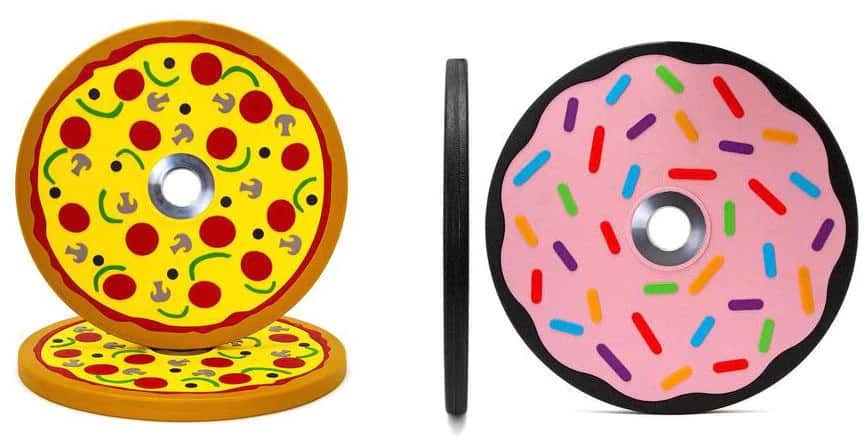 They have the Official IWF diameter of 17.7 inches/450mm, weighing 10lbs each, and have a +/- 3% weight tolerance. One side displays "Fringe Sport," and the other shows the picture of the pizza or donut. The Pizza Bumper comes with a one-year warranty against defects in manufacturing, and the Donut Bumper has a 90-day guarantee.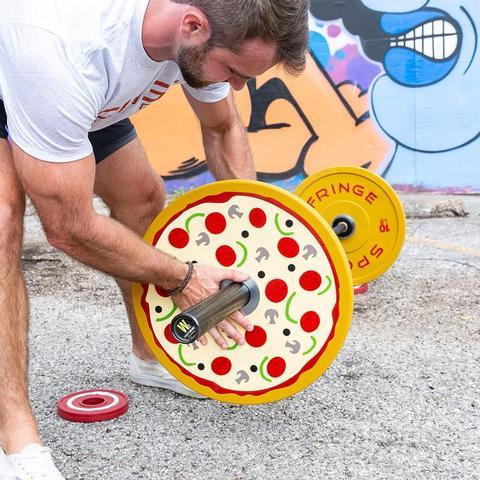 20kg Men's Wonder Bar Olympic Barbell
The Wonder Bar rules as the heart of the barbell universe at Fringe Sport. This bar is well-crafted, built for commercial gyms, and is available at a home gym price. It is available in a bushing or bearing format. The bearing is ideal for professional barbell users and Olympic lifters.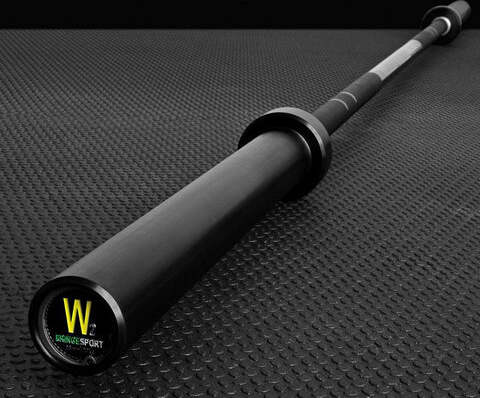 The bushing is perfect for everyday garage gym lovers looking to move some weight. Both formats are available in 20kg and 15kg variations for classic men's and women's barbell options. This bar is made from Black zinc-plated alloy steel with a 1600lb weight capacity and tensile strength of 205,000 PSI.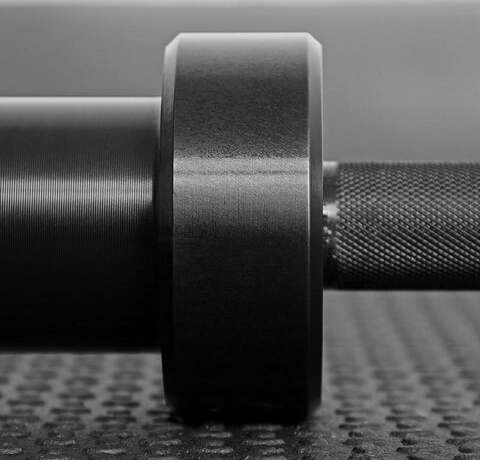 Flat/Incline/Decline Bench
This bench works great at home or for low traffic in commercial settings while supplying all the versatility you need for all your lifts. It has a thick, firm 2.5″ cushion and a vinyl finish with additional support and remarkable comfort. It completely conforms to your preferred angle with its flat, incline, or decline (FID) positions.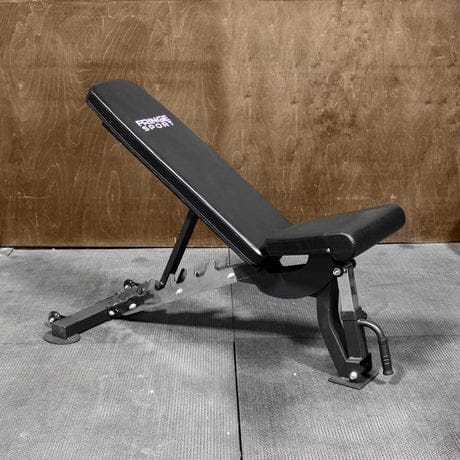 Fringe Sport updated this bench with its sticky Gecko grip fabric that will hold you tight no matter how sweaty your workout gets. This bench has huge padded foot rollers to keep you stable while you get your gains. It is easy to clean and store just by lifting the front handles and rolling it wherever you want.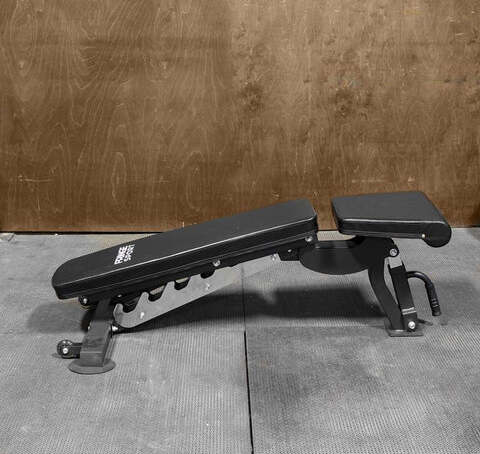 Black Bumper Plate Sets
Though thin, the Black Bumper Plate Sets are durable to absorb all the punishment you dish out. Because of its slim profile, you can accurately add bigger loads to the bar and super weight. From 15,000 drops, these bumpers are now torture tested to 30,000 drops to ensure they are tough.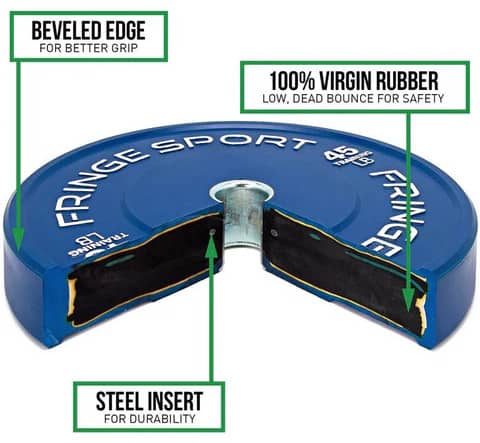 Fringe Sports improved these bumpers by including a hooked steel insert in the 25 lb, 35 lb, 45 lb, and 55 lb bumpers. The 10lb plates are engineered to withstand destruction with their thicker width to disperse shock upon impact and a narrower diameter to neutralize impact.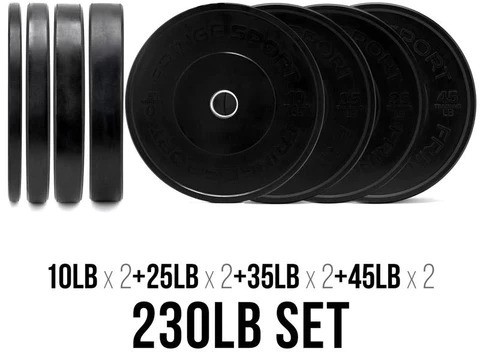 Pizza and Donut Pair – In Summary
That's our close-up look at the Pizza and Donut Pair.
Get your bumper plates, Olympic barbells, FID bench, and plate sets at a lower price during the Dad Bod Barbell Sale. Fringe Sport offers the best fitness equipment with a 365-day guarantee if you're not 100% satisfied.
Looking for more options? Check out these other great products:
Fringe Sport has innovative items like the Fringe Sport – Affordable Lat & Lift Cable Pulley System and staples like the Bad Ass Utility Bench from Fringe Sport.
More products from Rep Fitness.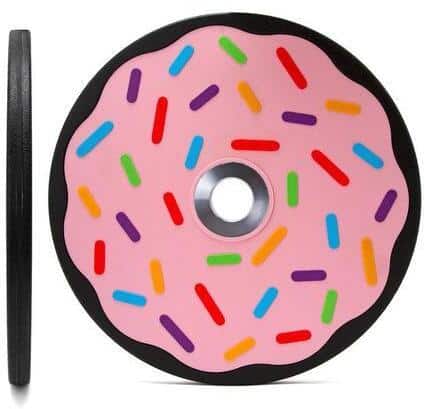 Photo Credits
Product photos on this page are property of Rep Fitness.
This website is not affiliated or associated with CrossFit, Inc. CrossFit is a registered trademark of CrossFit, Inc.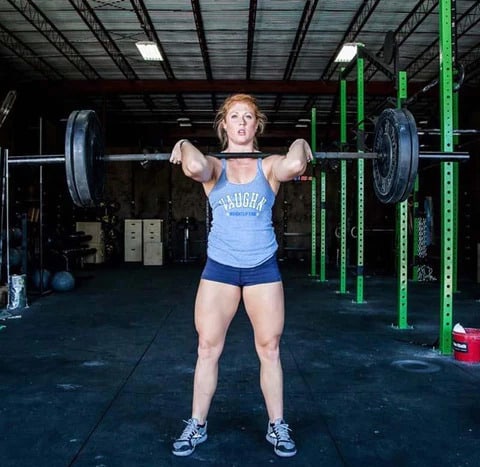 Affiliate Disclaimer
We are an affiliate of Rep Fitness and others that sell this training gear. If you buy clothing or other training gear after clicking the links in this article, we receive a small commission at no extra cost to you. This helps us to bring you in-depth information and content on these great training products.