Rogue has the red-hot
Echo Bike
. Grab one while they last!
Let's review Drop Pads for Oly Lifting.
If you are into Oly weightlifting or weightlifting in general and are considerate enough to think of your family and neighborhood, you probably are using drop pads. Drop pads should be used by those who are thinking of venturing into weightlifting or new to weightlifting so as not to disturb or annoy your family and neighbors as you throw barbells and free weights.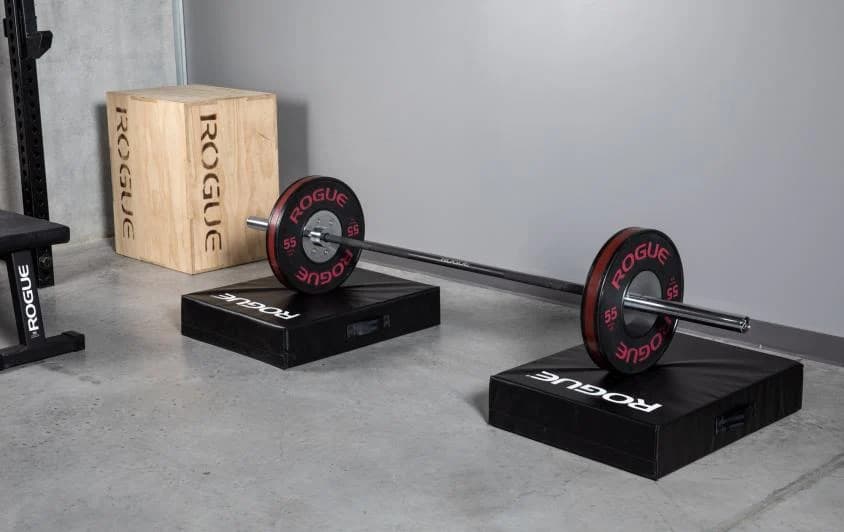 Here are some of the styles we are going to look at:
Let's look at these options.
Drop Pads for Oly Lifting – Overview
Drop pads are made of dense, high-density foam to absorb and disperse the sound and shake linked with heavy barbell drops and preserve the floor from breaking. They are a simple solution for being a less noisy neighbor while you go hard with weightlifting. They are also easy to carry and store for comfortable, active fitness.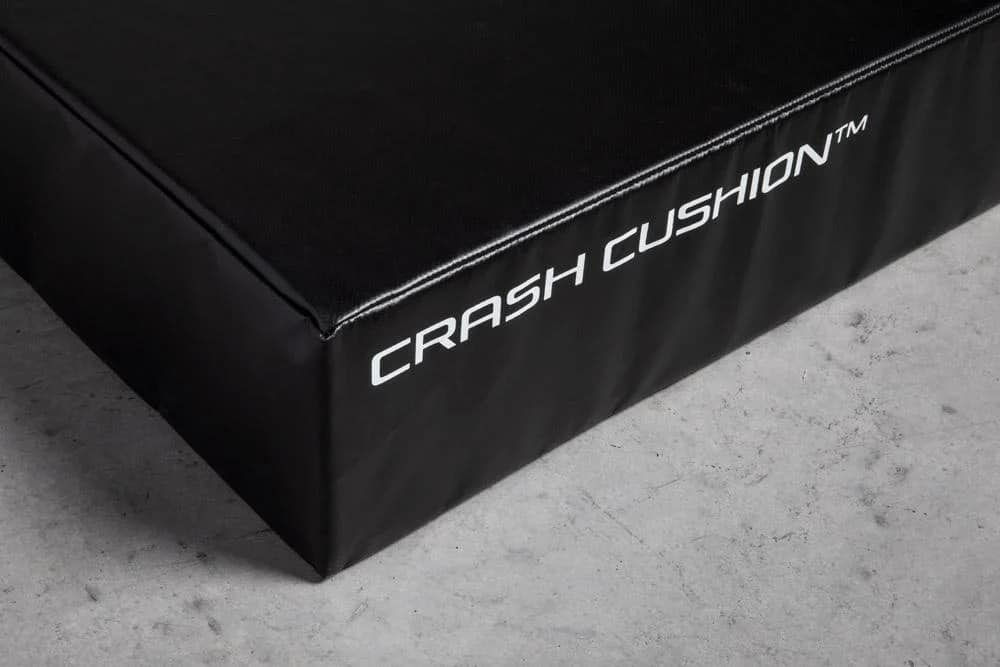 Investing in drop pads is an excellent way of ensuring that your floors and equipment are protected from repeated drops of weights and barbells. If you want to protect your flooring and equipment from damage, these pads will absorb the crash and minimize bounce from a drop, producing a safer and more pleasant lifting experience.
If you are looking for drop pads, we'll show you four different kinds to guide you make the right choice in getting the best drop pad for your specific need.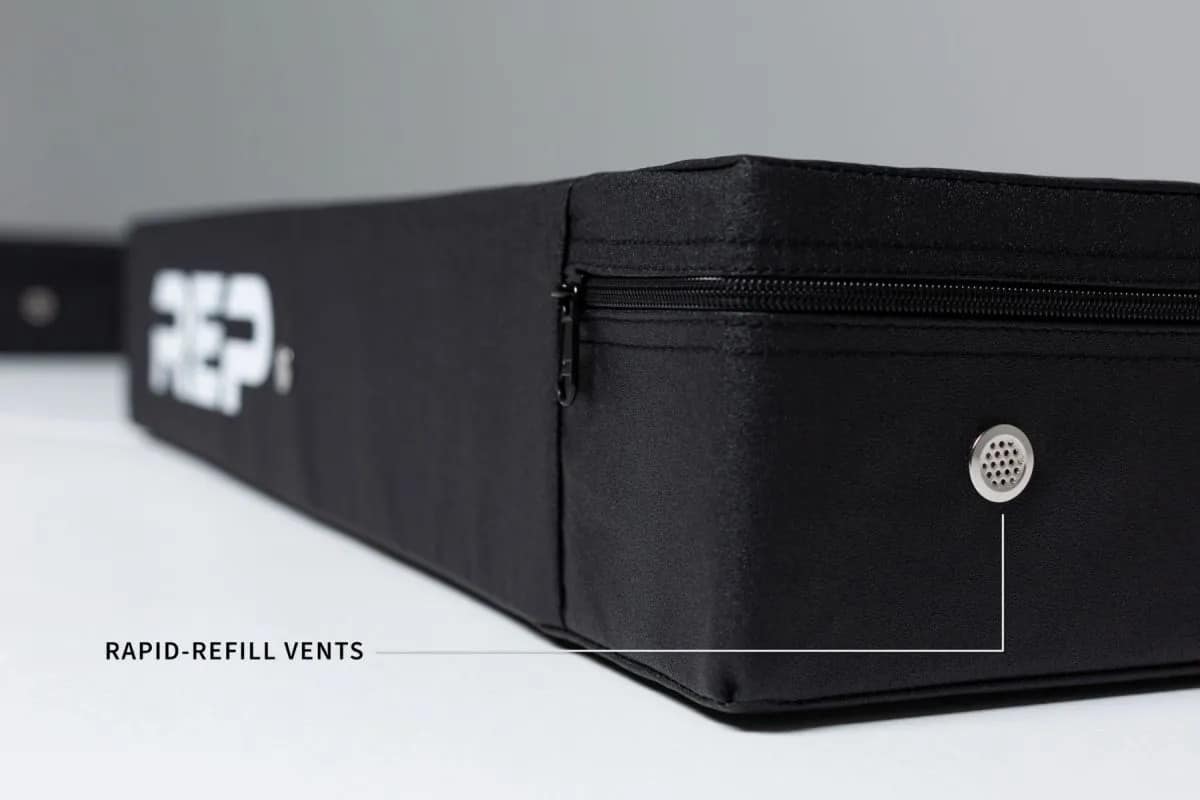 Rogue Crash Cushion
Crash Cushions™ are new types of noise-dampening pads produced by the makers of the Abmat and available with exclusive Rogue branding. They productively decrease the sound and shake of bars/plates when they drop. They are sold in pairs and measure 30" x 24" x 6" with a weight of 23 LBS each and has a one-year warranty.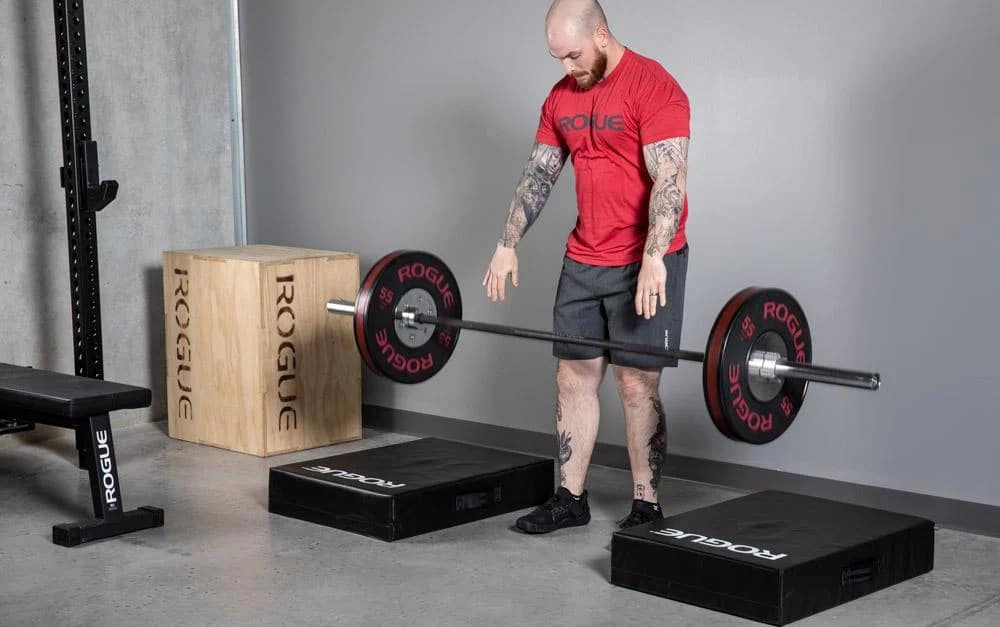 They are built using solid rebound foam and durable 18 oz ripstop vinyl. The reinforced carry handle of 2" seatbelt webbing is sewn in, allowing smooth transport and storage. Aside from weightlifting, gym owners can use their Crash Cushion pads for a wide variety of other uses, like introductory box jumps/steps training. Rogue comes with the highest price for the drop pads, but you'll get more than what you'll pay for with its durability and quality.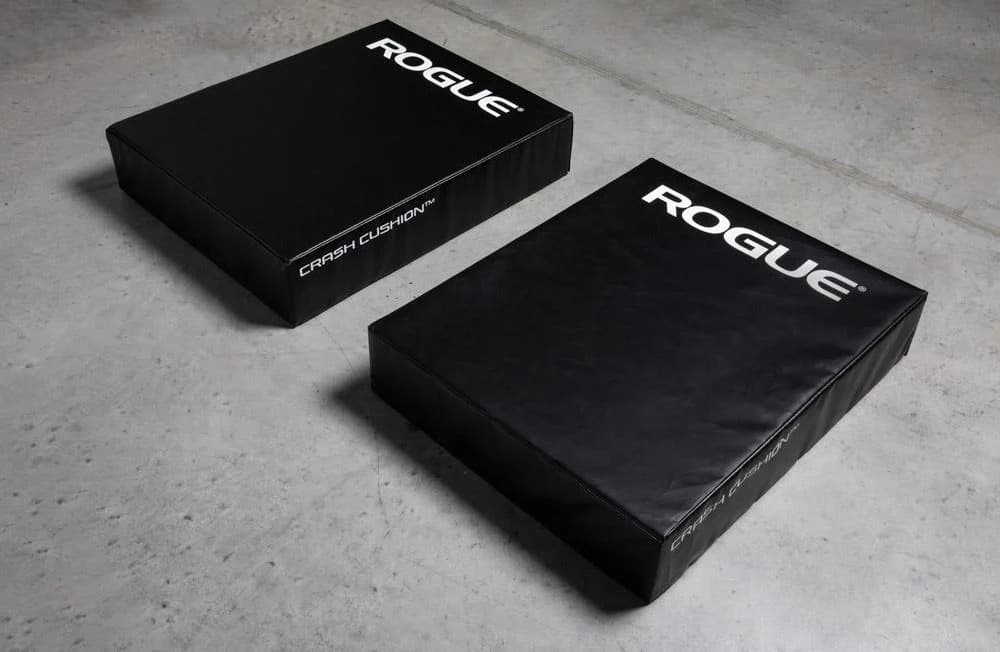 Rogue Crash Mat
Trying to keep the peace with your neighbors in your box?
Here's an option that'll work with Rogue's Infinity Rigs.
Rogue Crash Mat is very reliable in quality and built and has the ideal amount of cushion. It is created to fit on the inside of Infinity Rigs with an 8′ X 6′ X 2″ dimension and comes in red. It has a three-fold four-section folding mat with hook and loop fasteners.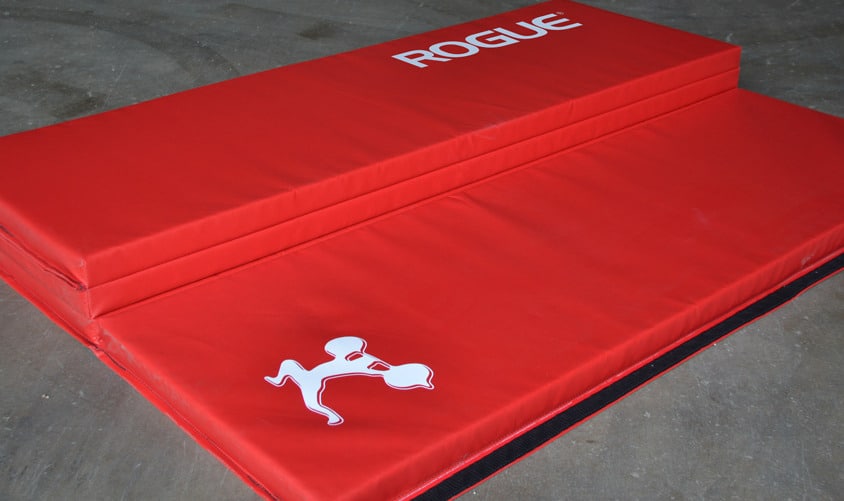 It is multi-functional and can be used in weightlifting and deadlifting and for pushups, Ab work, jumping movements, foam roller therapy, and sparring as groundwork. The only downside of Crash Mat is it doesn't have handles, so it is hard to move around if you want to change your workout venue.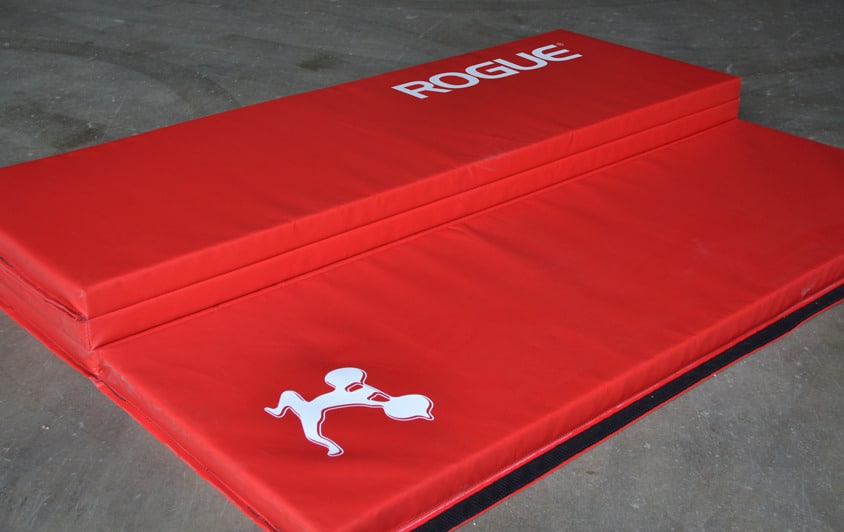 Rep Fitness Drop Pad
Rep Drop Pads are denser than leading competitors, providing controlled, more protected drops, with the added perk of protection for your equipment and flooring. It has exhaust vents that alleviate pressure to minimize bounce and improve durability.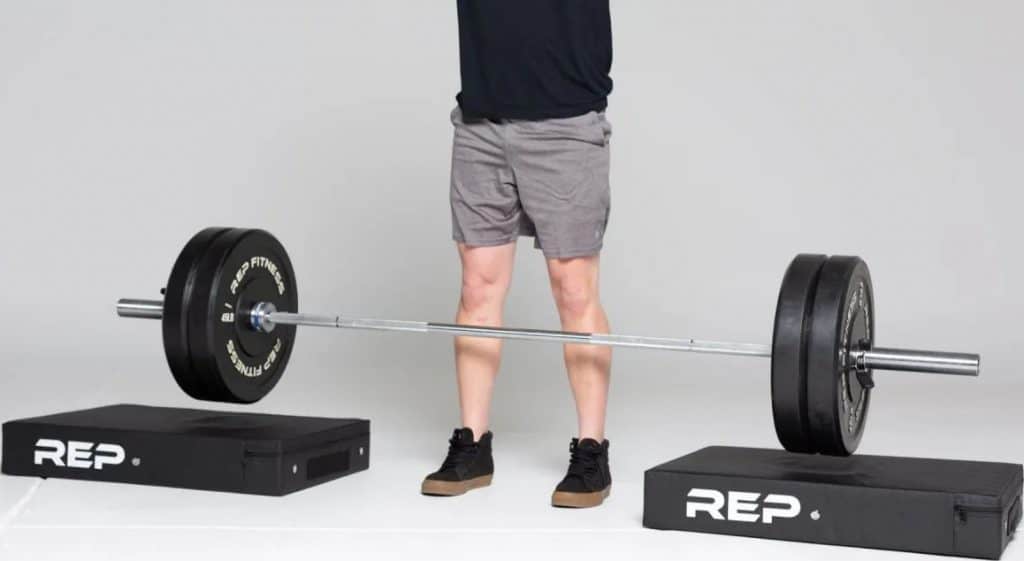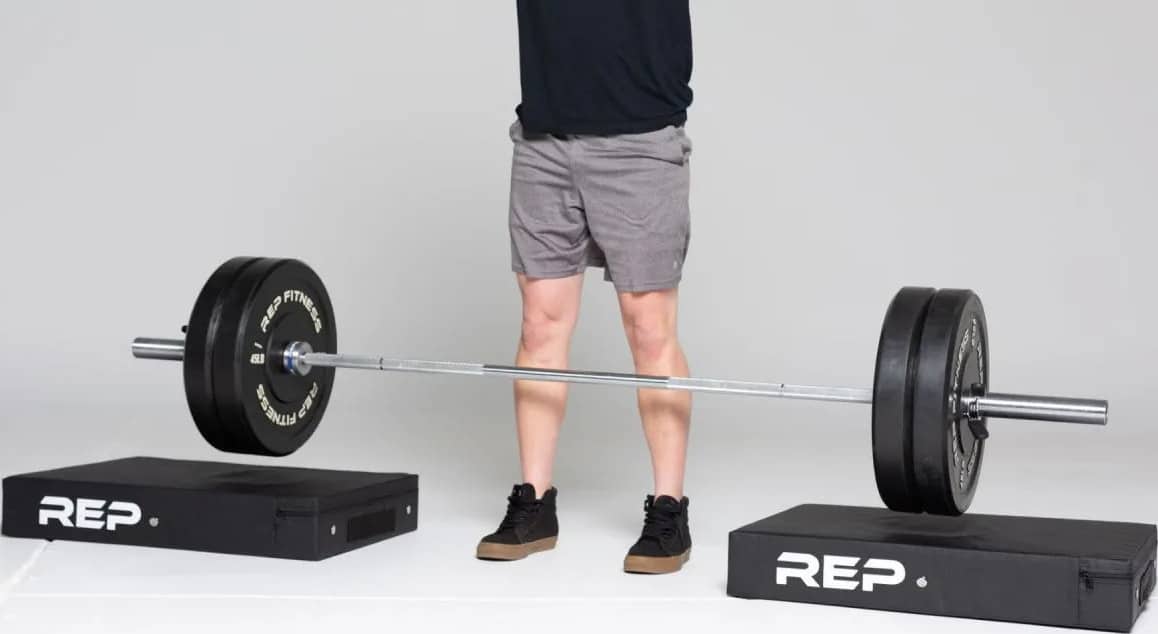 Rep Drop Pad weighs 22lb per pad and comes in color black with white Rep logo stamped on it. Rep Fitness is a good alternative if you are looking for cost-effective drop pads without compromising quality.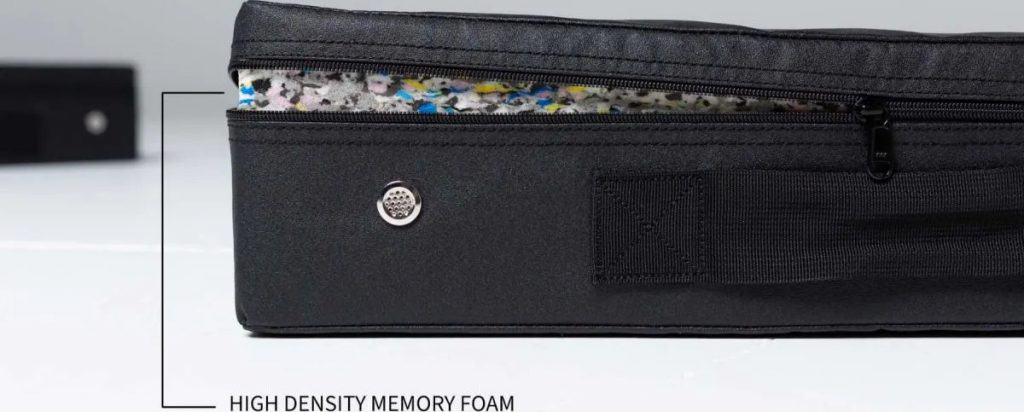 Vulcan Drop Pads
Vulcan Drop Pads has heavy-duty foam that can absorb impact from any weight, decreasing noise and shake caused by dropping weights. It weighs 18.5 lbs each pad with a thickness of 6.5″ and a footprint size of 24″ x 40″. The fabric on them is durable and will wear well.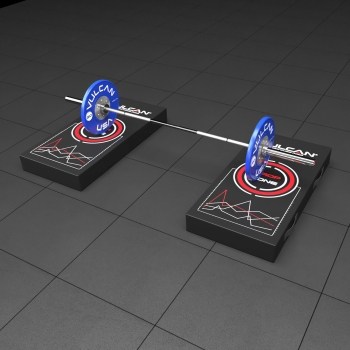 They have the same dimensions as most jerk blocks, enabling the lifter a more spacious drop zone when doing ballistic lifts. They may come a little expensive but Vulcan has a good reputation for quality gym and Olympic equipment.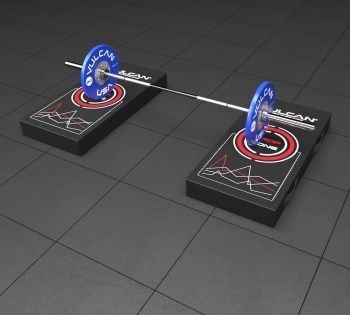 Drop Pads for Oly Lifting Overview – In Summary
That's our overview of Drop Pads for Oly Lifting.
Weight training exercises are very loud. And with the frequent dropping of a loaded barbell can certainly take a toll on your bar, plates, and flooring. The simple solution to these problems is Drop Pads. Using Drop Pads will drastically lessen the noise and shake of loaded barbells when they drop. Rogue, Rep Fitness, and Vulcan are all respected corporations when it comes to fitness equipment.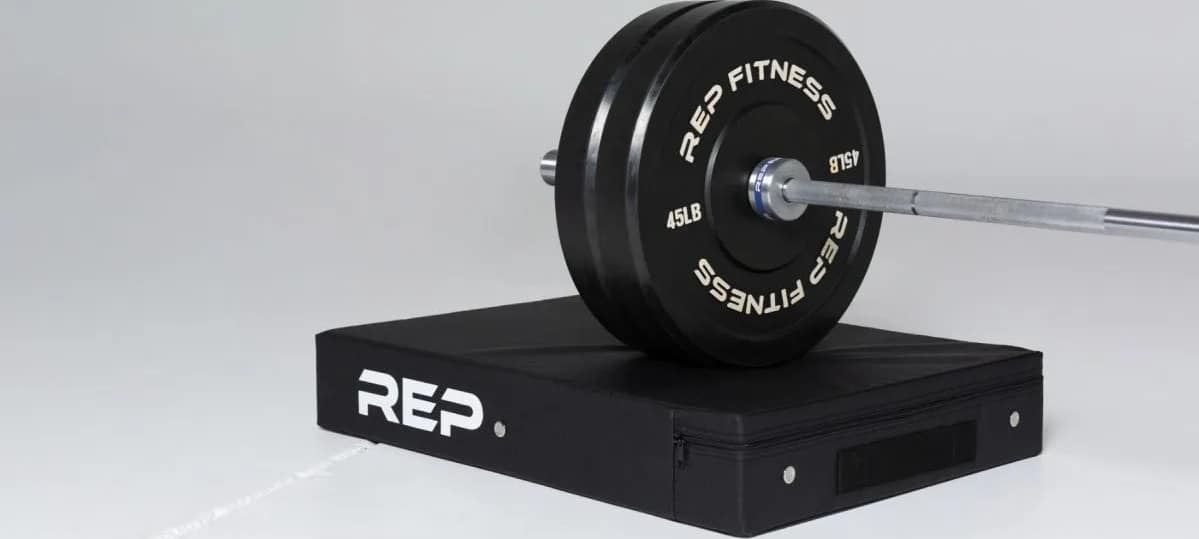 Photo Credits
Product photos on this page are property of Rogue.
This website is not affiliated or associated with CrossFit, Inc. CrossFit is a registered trademark of CrossFit, Inc.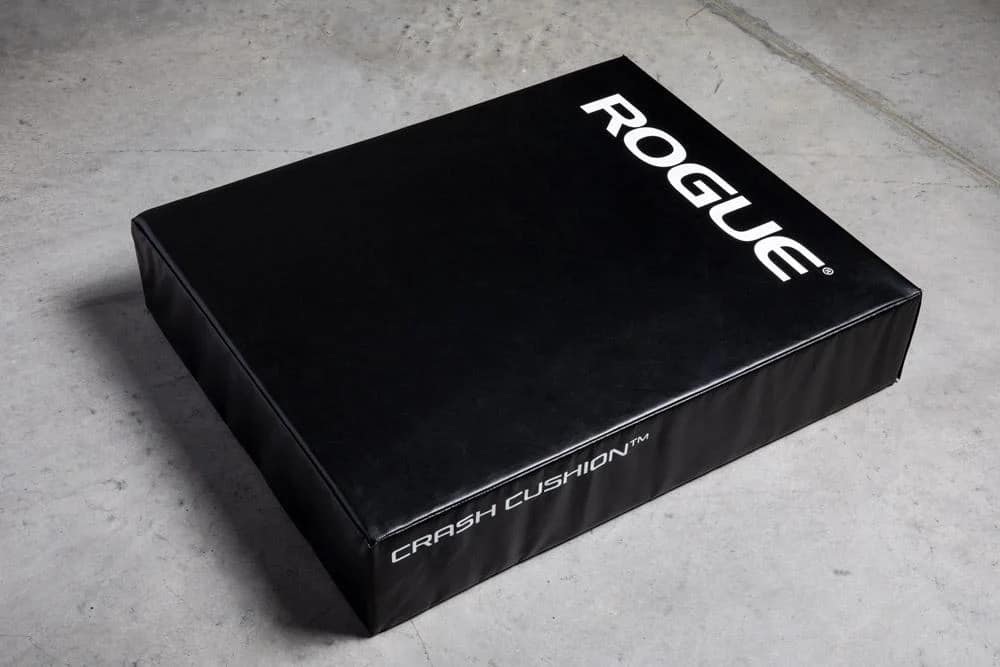 Affiliate Disclaimer
We are an affiliate of Rogue, Rep Fitness, and Vulcan. If you buy clothing or other training gear after clicking the links in this article, we receive a small commission at no extra cost to you. This helps us to bring you in-depth information and content on these great training products.
Tim is the founder of FitAtMidlife.com – an avid gym rat for 30+ years, he's a reviewer of many, many shoes – and founder of the Speed Bag Gathering – the world's only gathering of speed bag punching enthusiasts.  See more gym reviews at Tim's YouTube channel.