Customize your personal training space with gym flag. It's your space – so make it LOOK like your space.
Even in fitness, being seen and remembered is essential. That is why fitness and gym put flags, banners, and signs to reach more people and make their brands more appealing. Not only that, but flags also inspire and propel you and others to work harder to reach your fitness goals.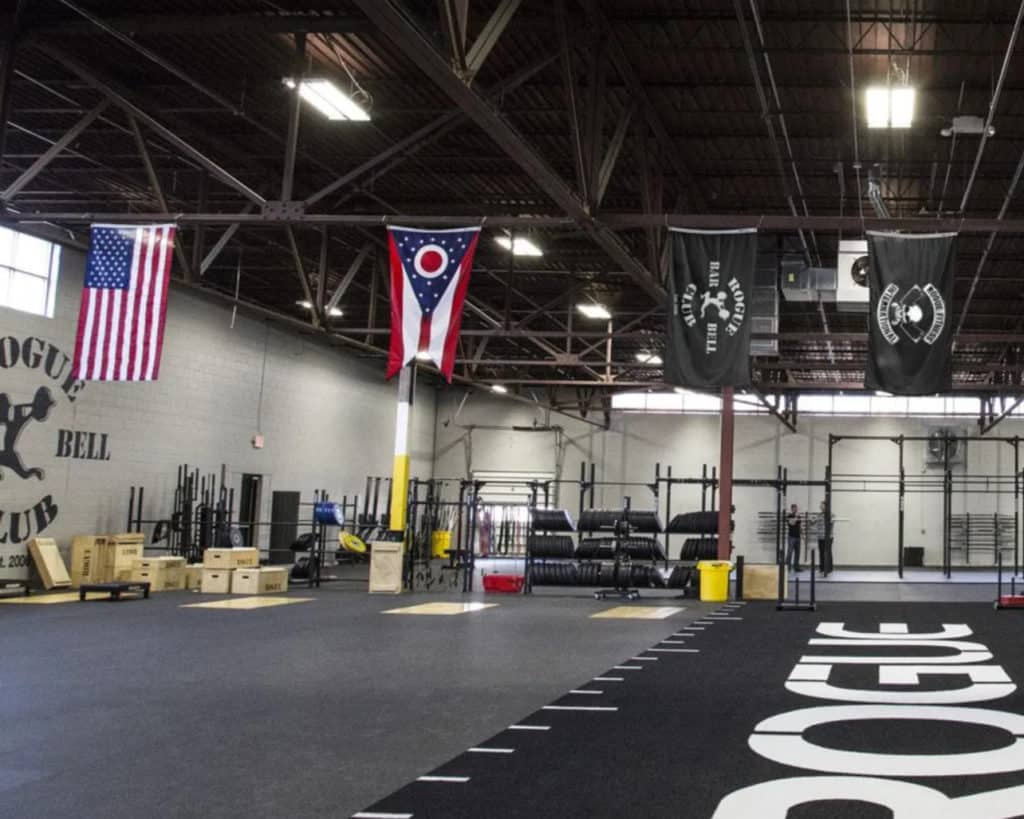 Proudly show the world your attitude with these flags:
Garage Gym Flags- Overview
Your garage gym is where you push hard until you are in pain, but it is also where you smile when you see your hard work paying off. Your gym should be a happy place and adding flags and banners can make your area fun and help motivate you. Gym flags and banners are inexpensive gym decors that can immediately brighten your gym and workout area. These flags and banners are messages you want to tell yourself and anyone who walks in.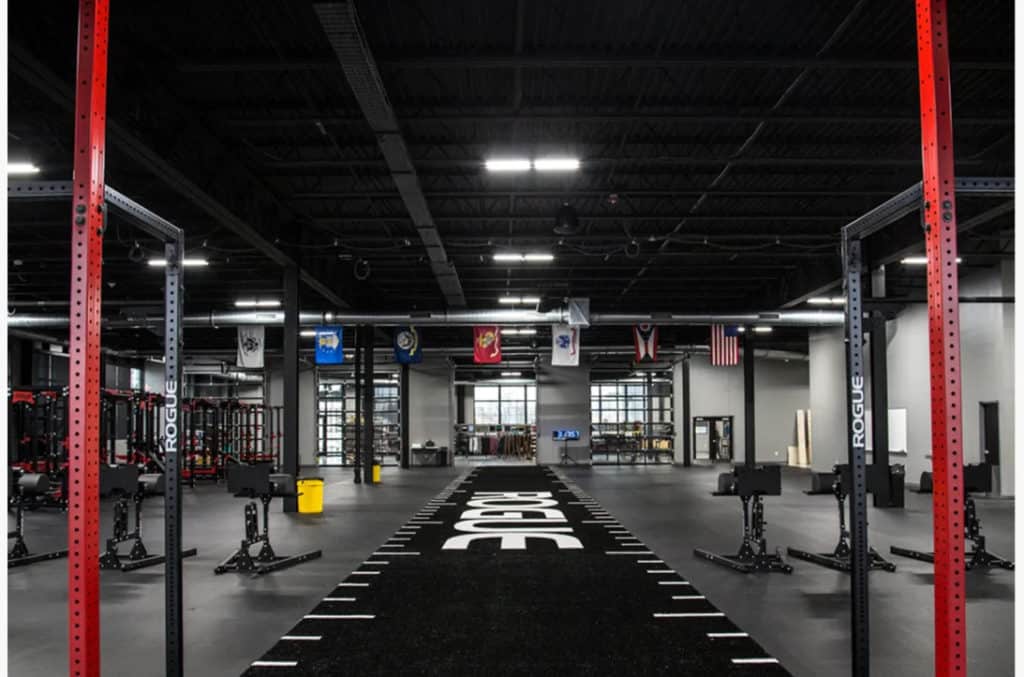 Gym flags and banners can turn a random and lifeless room into your official home gym and help you overcome your most strenuous workouts. They also motivate you to keep going and level up your fitness performance. They are also very inviting, and if you have a commercial gym, this can invite more customers to come to your gym.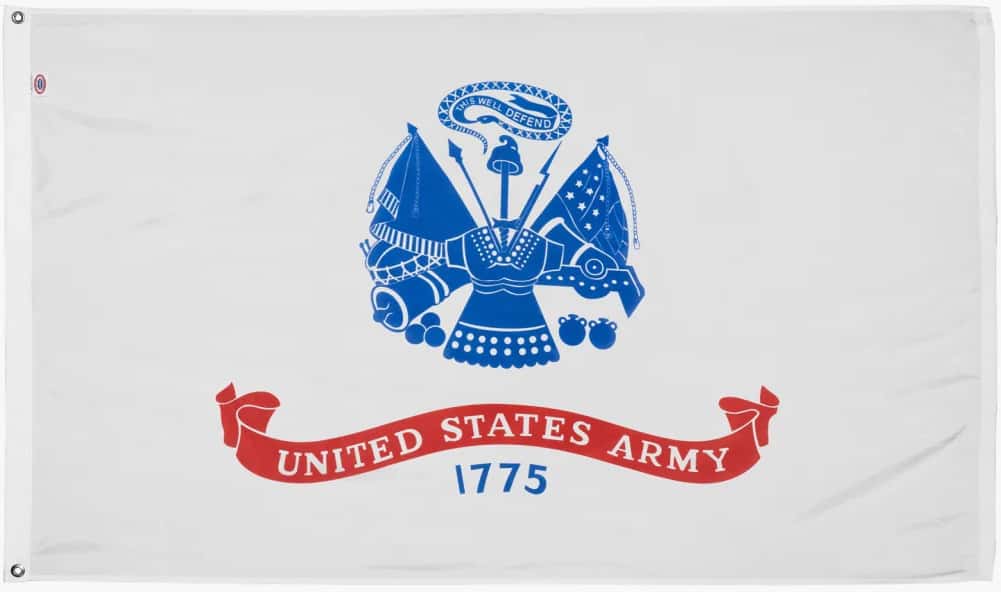 Rogue Gym Flag
Show a bold statement in your garage gym or commercial gym to uplift you and others with these quality 3'x5 ′ nylon gym banners from FlagSource. FlagSouce has 100 years of know-how in its industry and a certification from the Flag Manufacturers Association of America.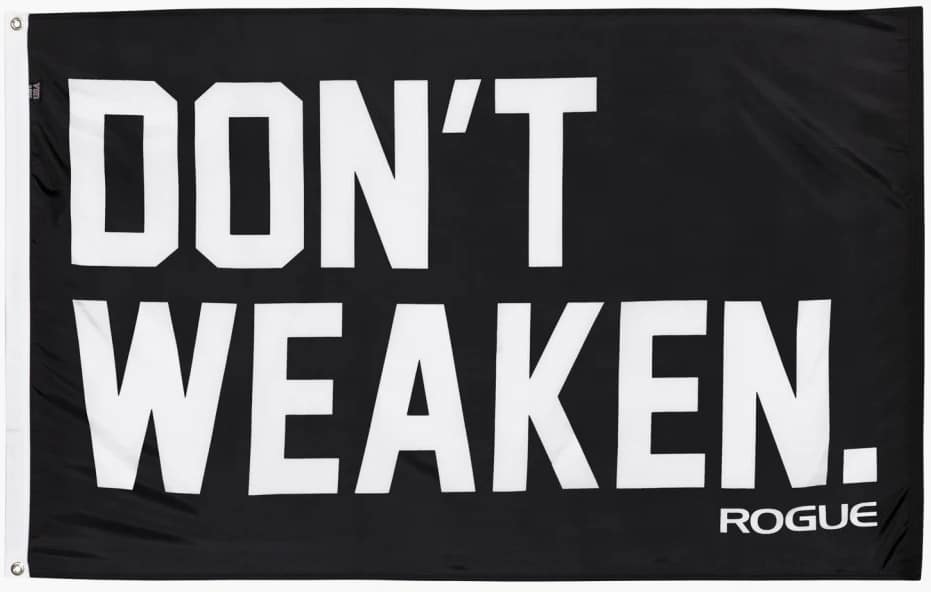 It is made in America and comes in black and white. The original custom Rogue Flags are constructed in the USA and are available in the following designs: Rogue Flag Rogue International Flag Rogue Barbell Club 2.0 Flag Rogue "Don't Weaken" Flag Rogue Dave Castro TDC Flag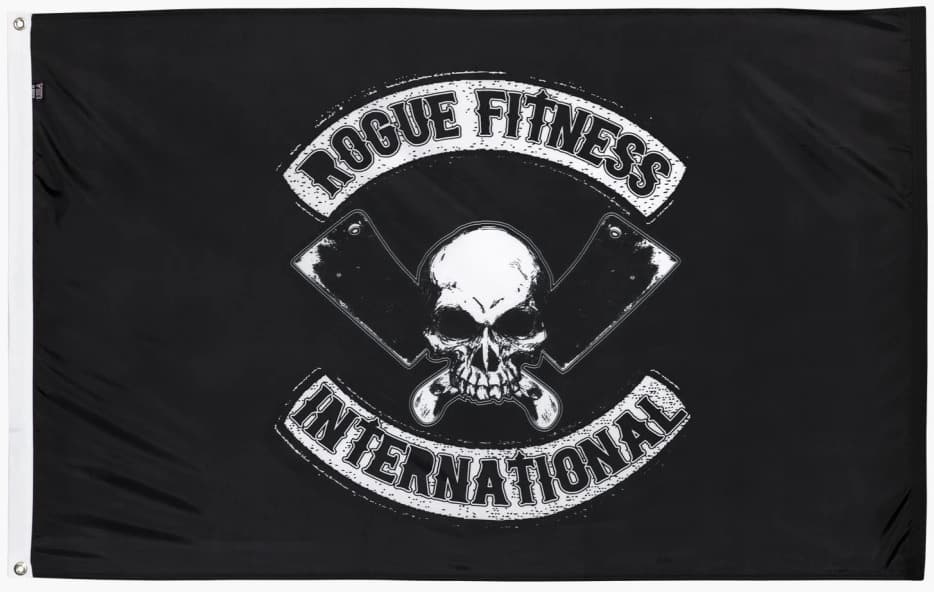 Military Gym Flags
Add some tone to your training space as well as of patriotism with the Military Gym Flags. This collection of flags/banners includes the American flag and the official flags of the U.S. Marines, Air Force, Army, Navy, and Coast Guard.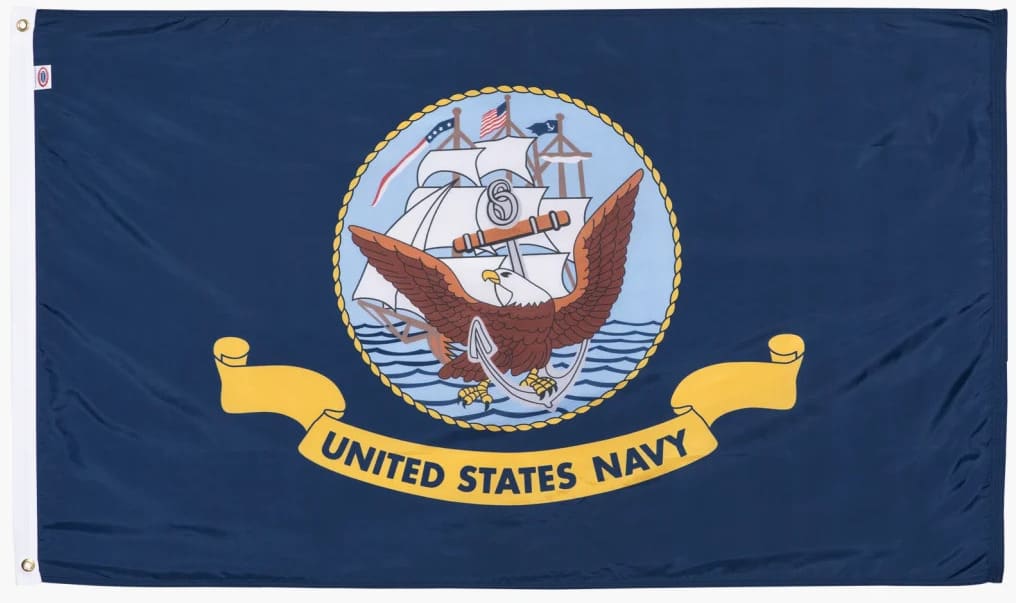 These military flags are made to last and arranged with significant recognition for the associations they depict. They are made in the USA from nylon and measure 3′ x 5′.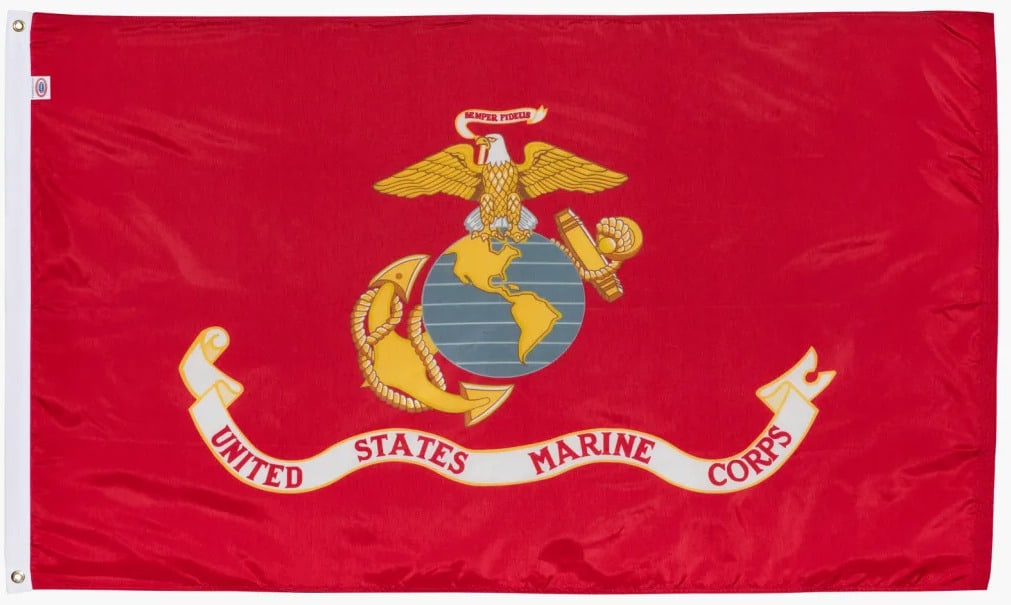 Rogue Elite Series Dry Erase Boards
To motivate the members to reach new levels of performance, the very first CrossFit® gym had walls covered in whiteboards to record their performance. Gyms around the world have copied this model. Whiteboards available at the local hardware store will work for a short time but because they are not made for this purpose, removing the writing becomes harder and harder.
This leads to the need to replace the panel eventually. Rogue Dry Erase Boards solve this problem and make your gym look more professional with better-organized WOD presentations and better-organized record boards. They are made from durable 18 mil PVC with sizes such as 2′ x 4′ or 4′ x 8′.
REP Garage Gym Flag and REP Colorado Flag
These flags allow you to show your love for REP and finish your setup with a REP Flag. They are made from durable knitted polyester and are available in 2×3′ and 3×5′.
All four corners have brass grommets making them perfect for hanging with rope, pins, bungees, zip ties, etc.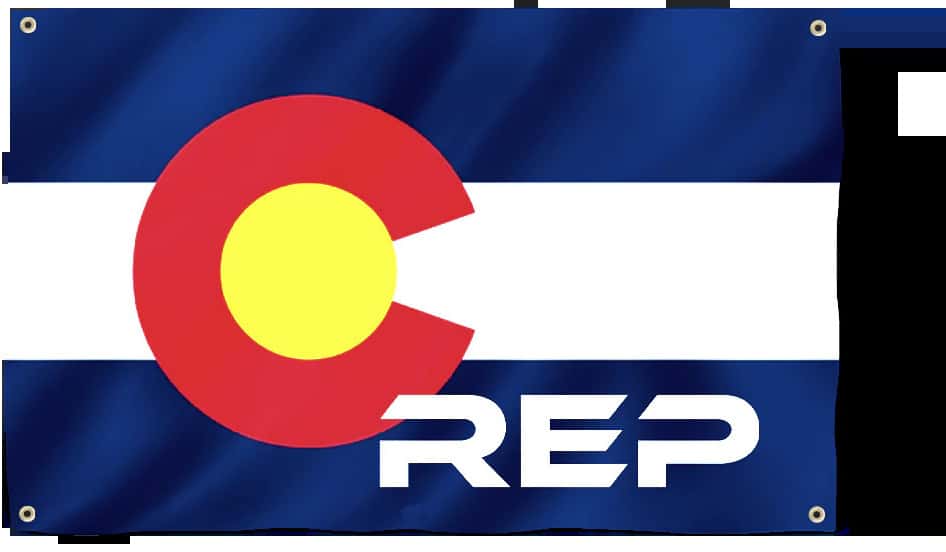 REP 80's Lets Get Physical Flag
Get physical and throw it back to the 80s with this amazing REP Flag!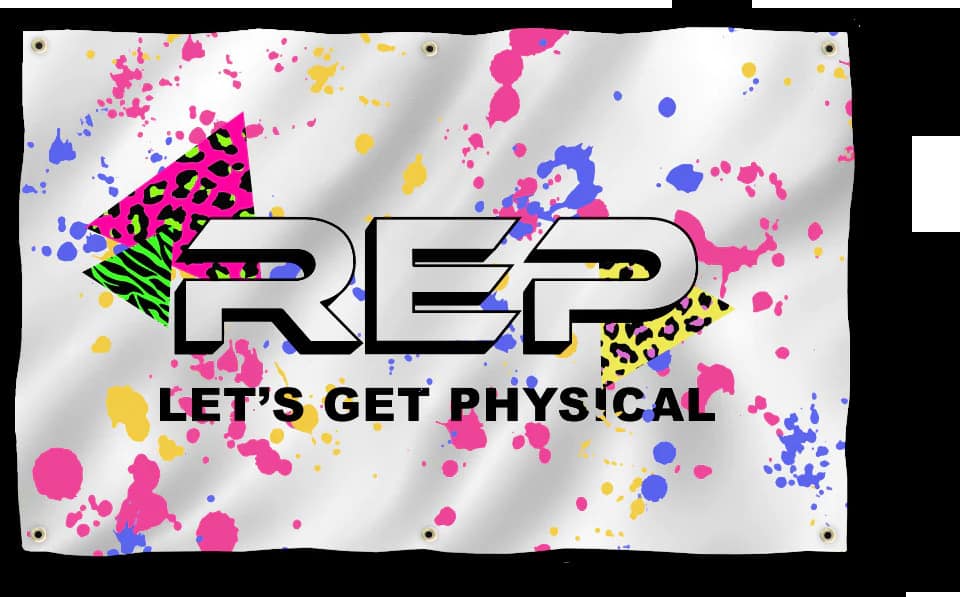 It is available in one size of 3x5ft.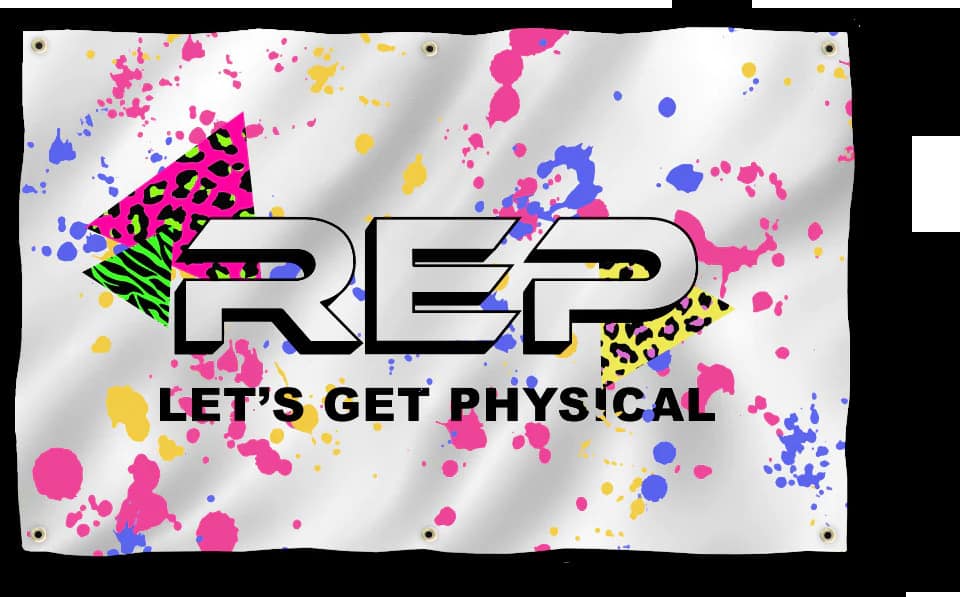 Force USA Flags
Prim up your workout place with one of these Force USA flags. These flags measure 5′ x 2′ and are available in white or navy.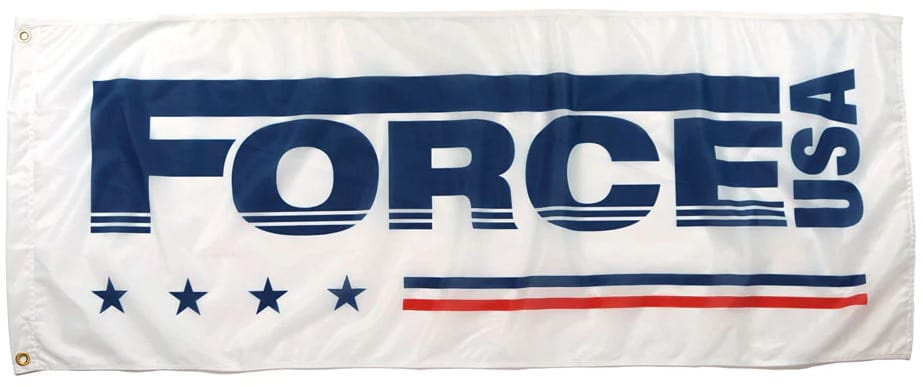 Each banner is made of 115D polyester and has two grommets for smooth vertical hanging.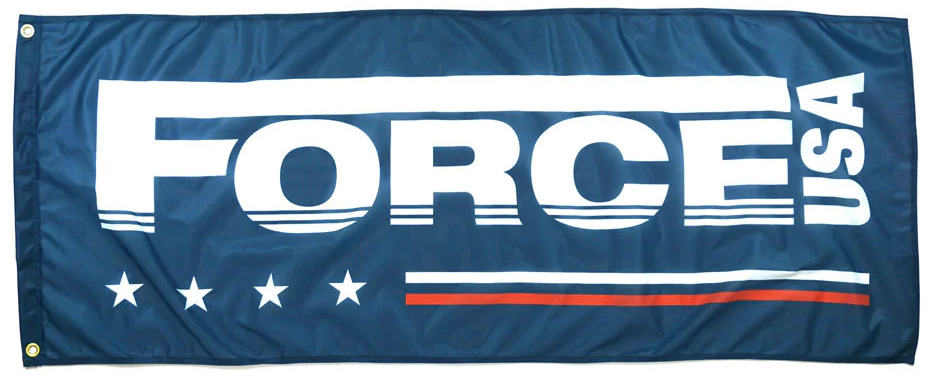 Come and Lift It Indoor Flag – Fringe Sport
Challenge yourself and others with the Come and Lift It Indoor Flag. Put up this large flag in your strength space and challenge the folks who walk in. This high-quality wall flag is made of 100% polyester knit and measures 36"x60".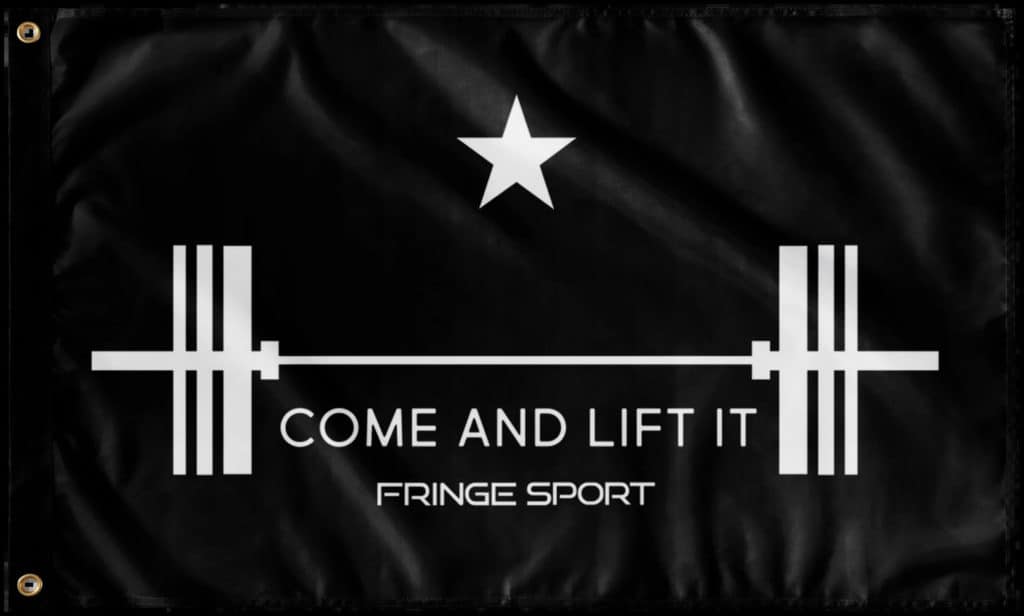 It is provided with grommets for an authentic look and feel. The flag is a one-sided semitransparent print ideal for indoor purposes.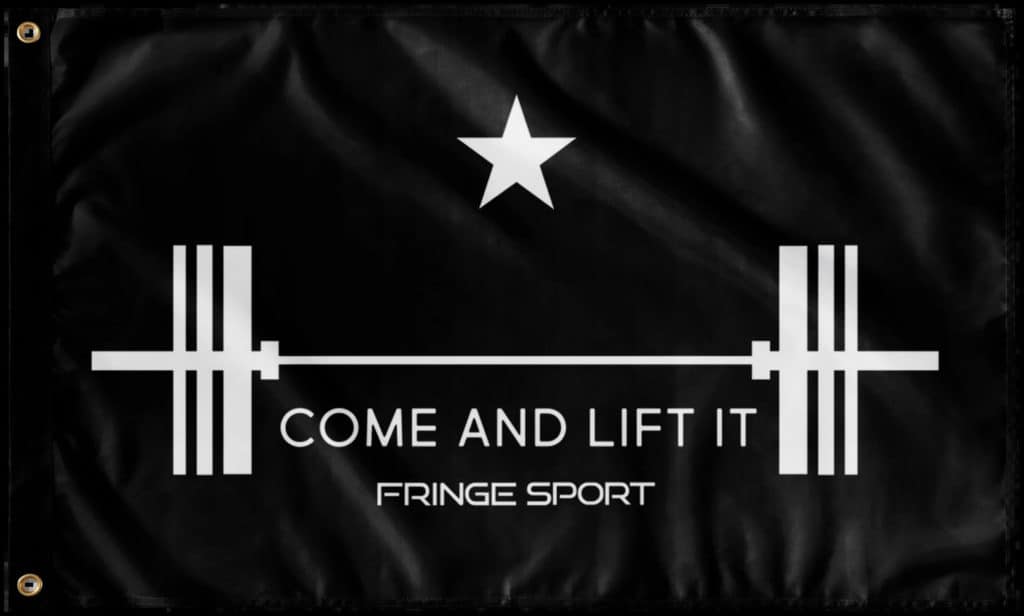 Garage Gym Flag Roundup – In Summary
That's our close-up look at Garage Gym Flag Roundup.
Flags can turn a dull and random place into your official gym and help you and others smash even the most challenging workouts. They are economical gym decors that can add fun and excitement to your workout. Check out Rogue, Rep Fitness, Force USA, and Fringe Sport flags, and add them to your gym decor to encourage you to push your limit.
Looking for more options? Check out these other great products:
Here's other cool gear for your garage gym: CT-1X2 Cable Tower from Rogue Fitness or these New Rogue Multi-Grip Bars.
More garage gym gear.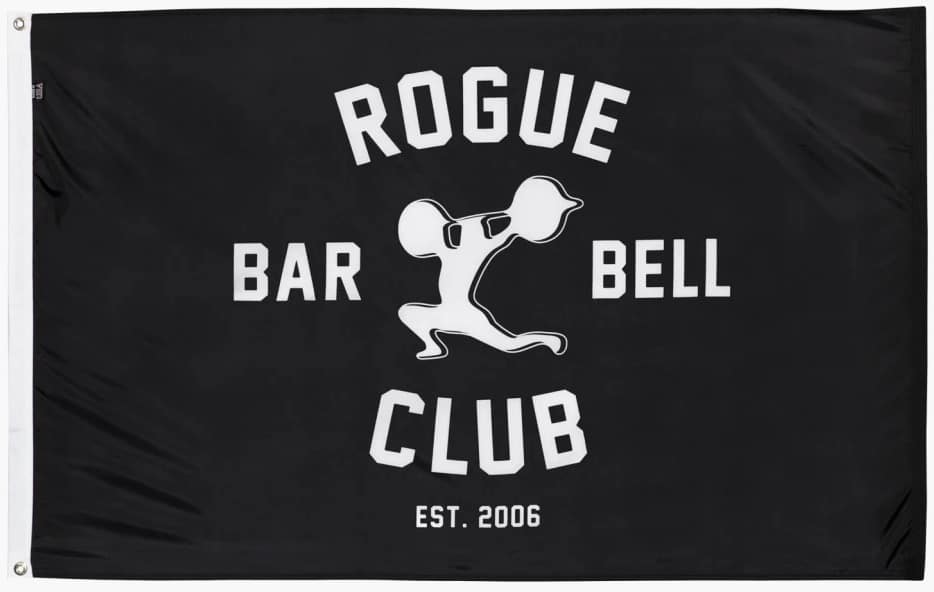 Photo Credits
Product photos on this page are property of the manufacturers.
This website is not affiliated or associated with CrossFit, Inc. CrossFit is a registered trademark of CrossFit, Inc.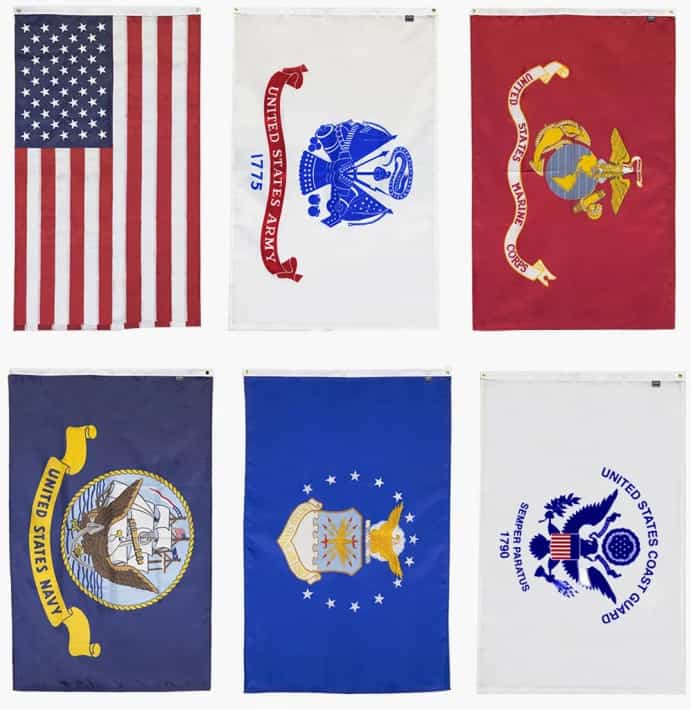 Affiliate Disclaimer
We are an affiliate of Rogue Fitness and others that sell this training gear. If you buy clothing or other training gear after clicking the links in this article, we receive a small commission at no extra cost to you. This helps us to bring you in-depth information and content on these great training products.
Tim is the founder of FitAtMidlife.com – an avid gym rat for 30+ years, he's a reviewer of many, many shoes – and founder of the Speed Bag Gathering – the world's only gathering of speed bag punching enthusiasts.  See more gym reviews at Tim's YouTube channel.