Want an awesome FID bench for your garage gym? Rep just dropped the AB-3000 2.0 FID Adjustable Weight Bench. This the 2nd version of their versatile FLAT INCLINE DECLINE (FID) bench
Because of the range of angles the adjustable weight bench provides, you can adjust it to your preferred position to do different movements. An adjustable weight bench is an excellent option if you plan to do several exercises with just one bench. It has more utility, versatility, and intricacy, making it more expensive than a weight bench.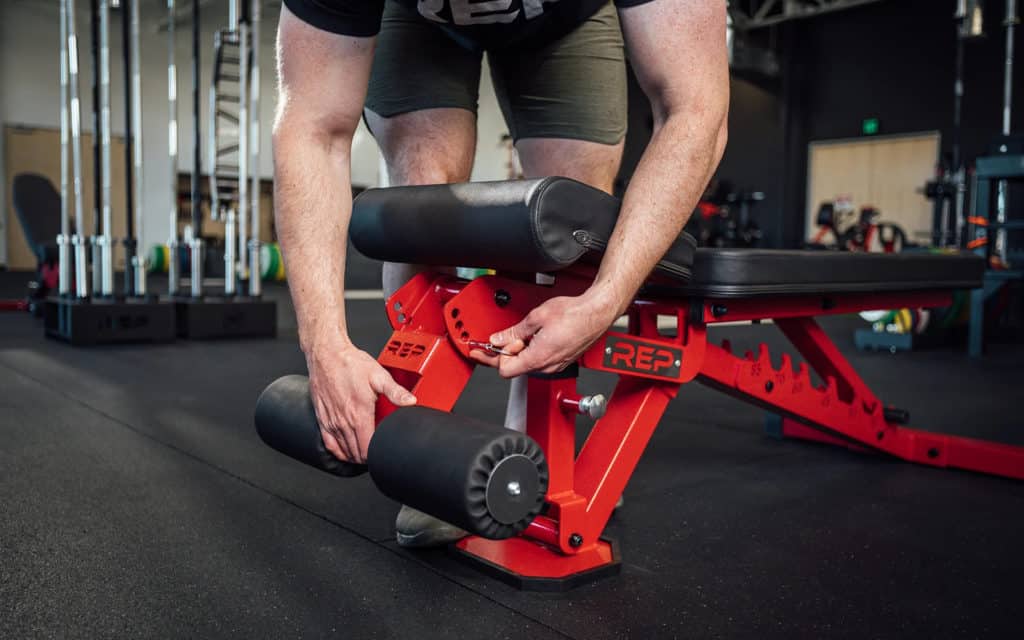 There's no better value for a FID Bench than this model from REP:
AB-3000 2.0 FID Adjustable Weight Bench – Overview
If you liked the AB-3000 for its optimal balance of performance and cost, you'd like the upgraded version even more. The AB-3000 2.0 has a weight capacity of 1,000lbs and is finished with REP's signature powder coat. It now has built-in leg rollers and an adjustable pin to give you comfort and security in the decline position. You can move and lock the leg rollers back for better clearance when not in use.
The bench also provides more back pad angles (-12, 0, 15, 30, 45, 60, 70, and 85 degrees) than the original bench, making it more user-friendly. The ladder-style back adjustment makes changing the angle fast, and the laser-cut numbering along the ladder makes it easy to pick your angle. Because of the noise dampeners, the bench is also quieter than the earlier version. The new CleanGrip pads are denser for added durability and are even grippier than before.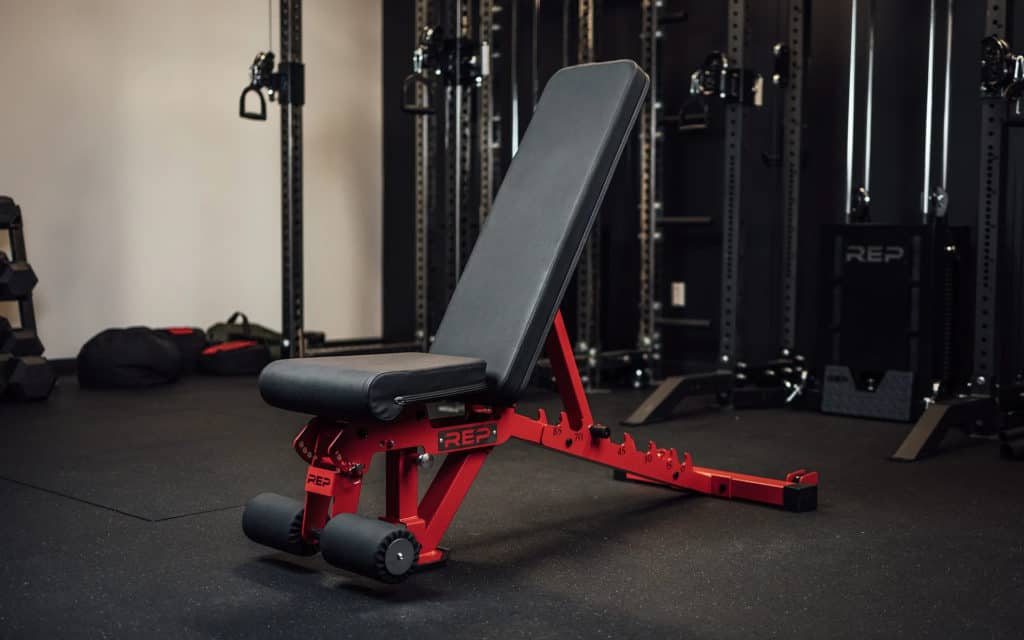 The AB-3000 2.0 highlights modernized front and rear bases with rubber covers to better grip and protect the floors. The 2.0 has a broader and thicker seat on the front, making it more comfortable on the back of your knees when using the Leg Rollers. The rear base is wider to deliver more side-to-side stability. The seat pad has five different angles (0, 5, 10, 15, and 20 degrees).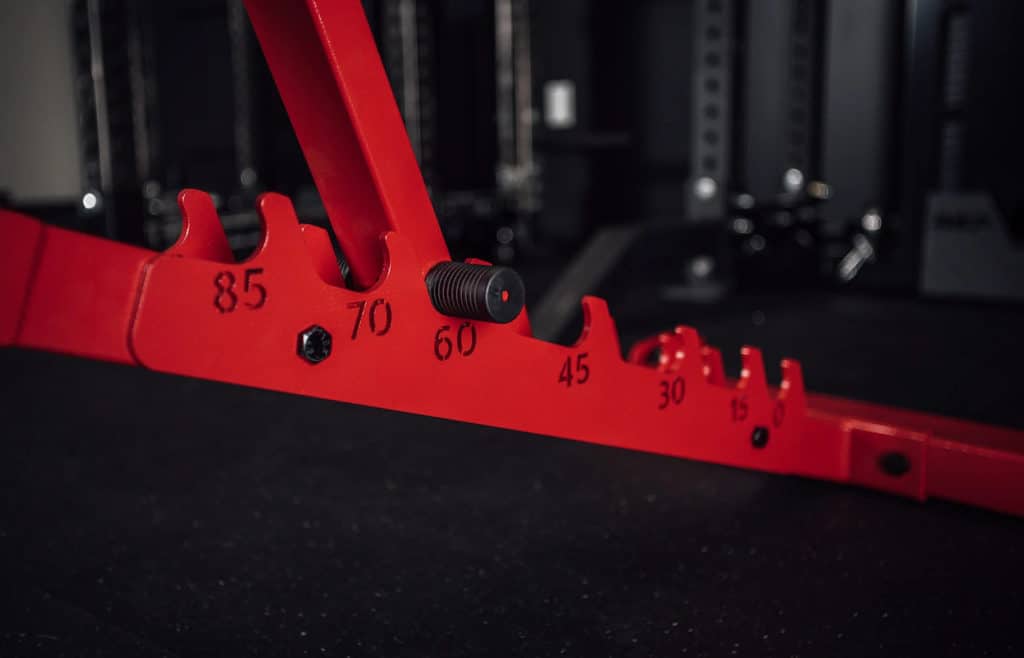 We haven't gotten hands on with this bench yet (it's just released), but we love our AB-5000 Zero Gap Adjustable Bench.
AB-3000 2.0 FID Adjustable Weight Bench – In Summary
That's our close-up look at the AB-3000 2.0 FID Adjustable Weight Bench.
The AB-3000 2.0 comes with a new, upgraded look and feel and is an excellent option for people who want a rock-solid FID bench. This version is more versatile and comes with updated leg rollers, pads, and handle. The black hardware, rubber endcaps on the ladder adjustment arm, and enclosed wheels all come together to make this a superior bench with a patent-pending design.
Looking for more options? Check out these other great products:
Check out the AB-4100 Adjustable Weight Bench also from Rep Fitness.
Fringe Sport makes a value bench too – here's the Bad Ass Utility Bench.
More
benches for your garage gym
.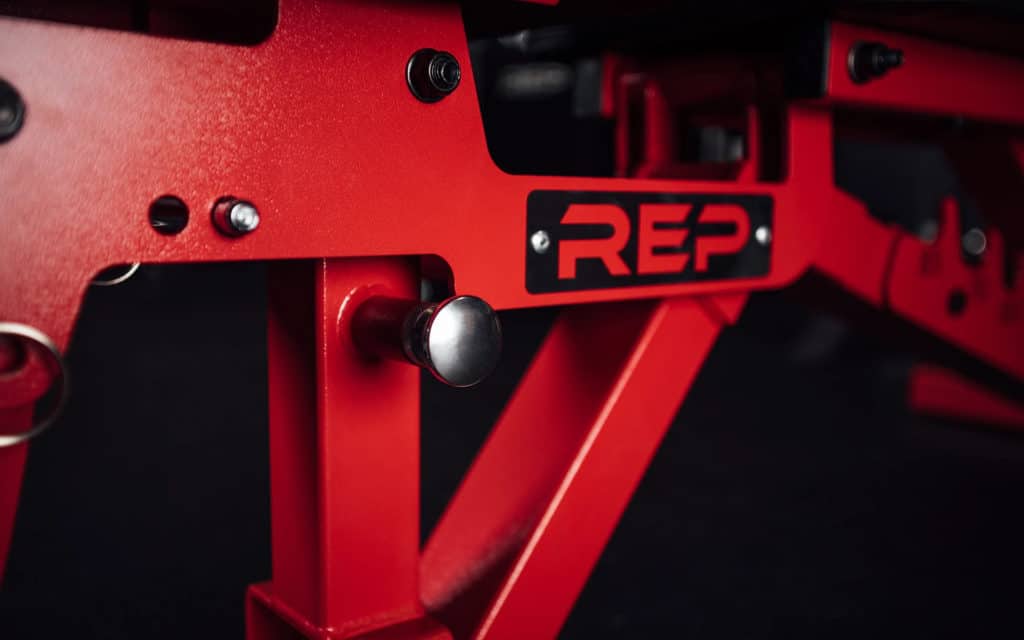 Photo Credits
Product photos on this page are property of Rep Fitness.
This website is not affiliated or associated with CrossFit, Inc. CrossFit is a registered trademark of CrossFit, Inc.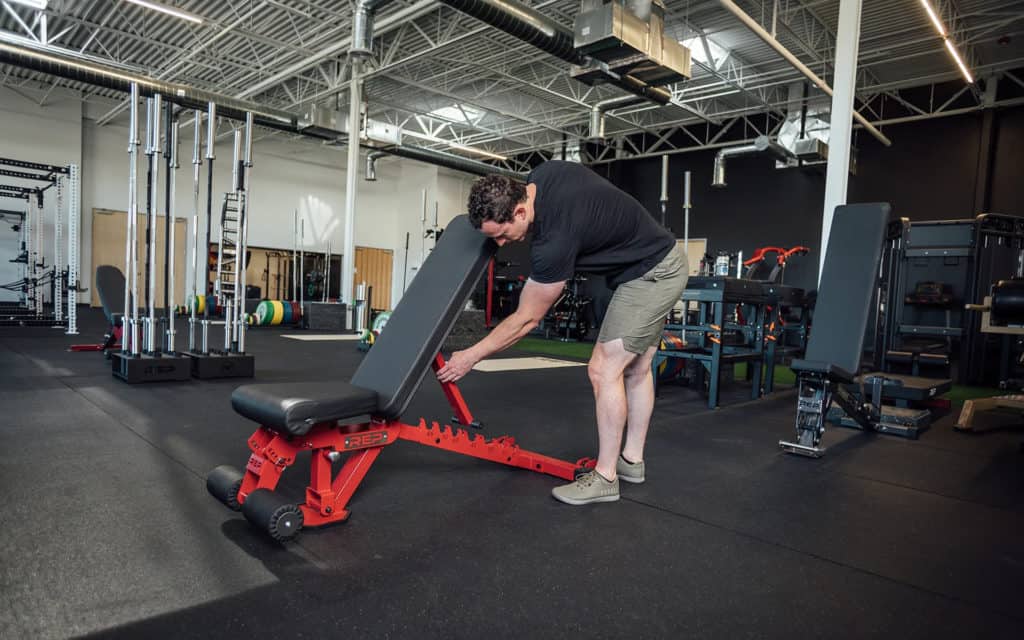 Affiliate Disclaimer
We are an affiliate of Rep Fitness and others that sell this training gear. If you buy clothing or other training gear after clicking the links in this article, we receive a small commission at no extra cost to you. This helps us to bring you in-depth information and content on these great training products.