Let's review the new Rep Sports Plates from Rep Fitness.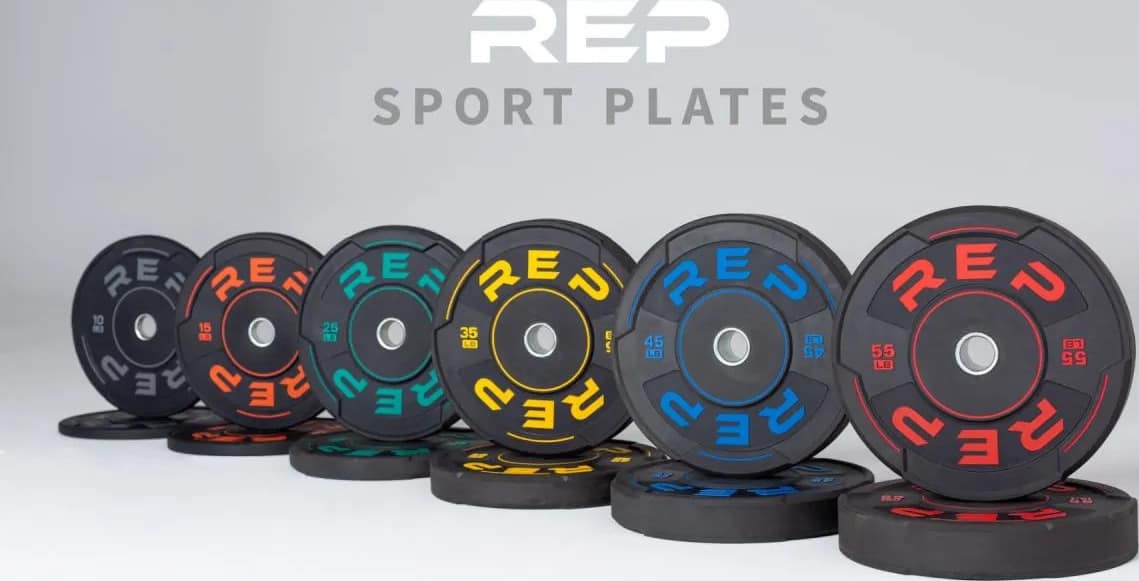 Sports plates, also known as bumper plates, are dense rubber plates with an iron hub in the center to shape and safeguard the center hole. They are primarily built for the Olympic Games, weightlifting, powerlifting, and CrossFit-style workouts to harmlessly release a loaded Olympic bar from an overhead position without any danger of breaking the platform, the bar, or the plates themselves. They can also be used as a part of your fitness routine in the convenience of your home.
Here's some of the styles we are going to look at:
Rep Sports Plates – Video Review on our YouTube Channel
Why read when you can watch? Check out this video from our YouTube channel:
Coming soon!
Rep Sports Plates – Overview
Rep Sports Plates are among the most reliable and long-lasting bumper plates on the market. It's too durable that it can endure whatever you throw at them. Rep Fitness Sports Plates comes in different weights, same as what you would see in standard Olympic and powerlifting plates.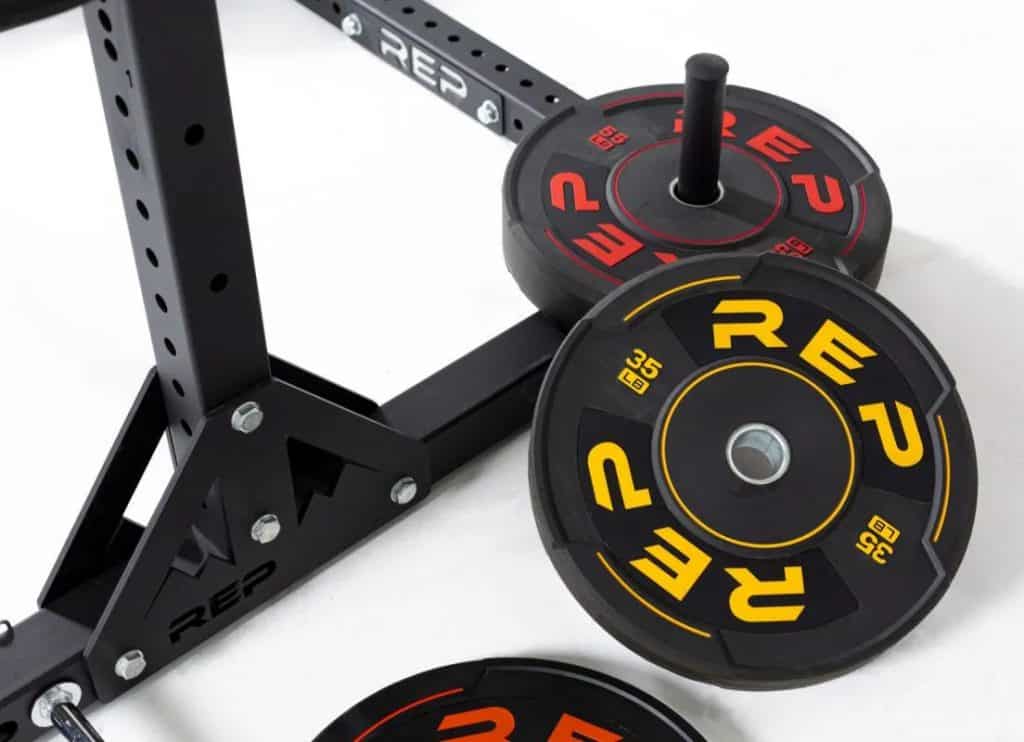 Since sports plates won't leave permanent marks on floorings or whatever they hit, they are safe to use at home. Rep Fitness Sports Plates have a unique, textured exterior and soft, grippy rubber, making these plates easy to handle. Usual sports plates are black, but Rep Fitness comes in different colors per weight, making them fun to use.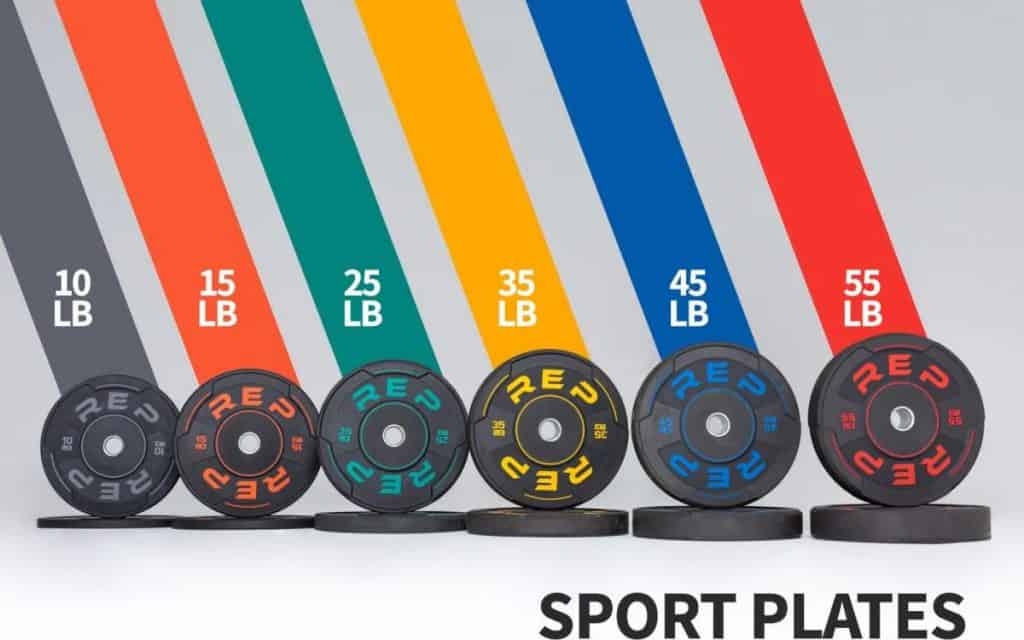 They are up to 10% quieter than usual black bumpers when dropped from overhead, so you don't have to fret about waking up your family and your neighbors when you choose to workout at 4 in the morning.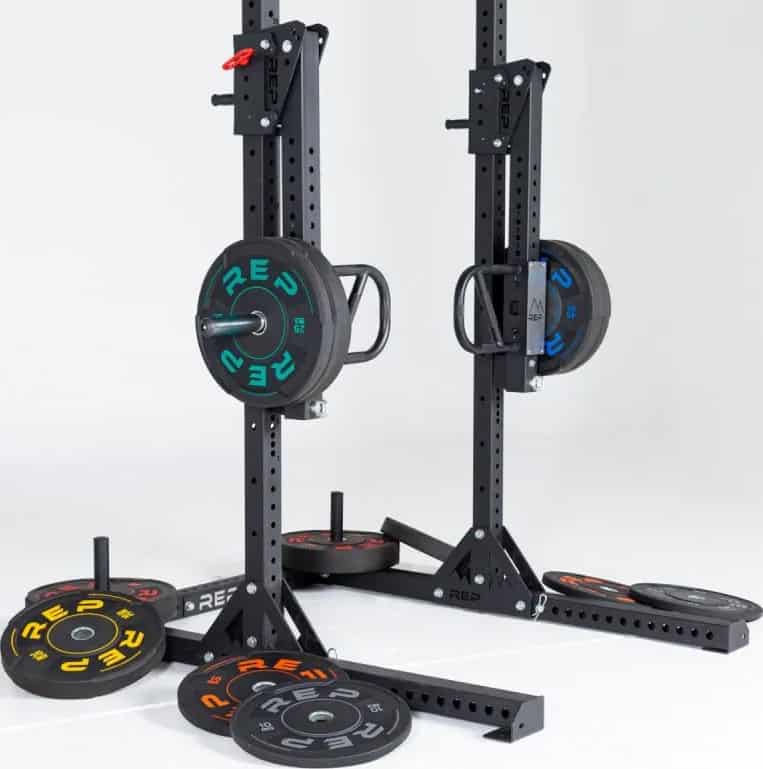 Rep Sports Plates Overview – In Summary
That's our look at the Rep Sports Plates from Rep Fitness.
Rep Fitness Sports Plates are great for commercial use and ideal for home gyms. They are reliable, durable, and safe, and with rubber bumper weights, the bar and plates will bounce harmlessly. Because of their durability, Rep Fitness Sports Plates can be used for a very long time.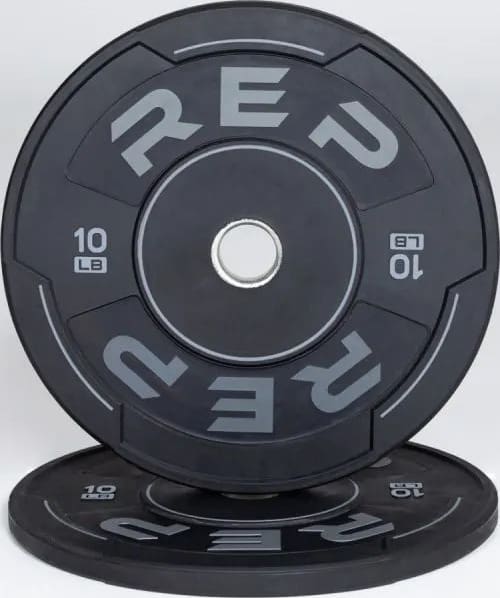 Photo Credits
Some product photos on this page are property of Rep Fitness.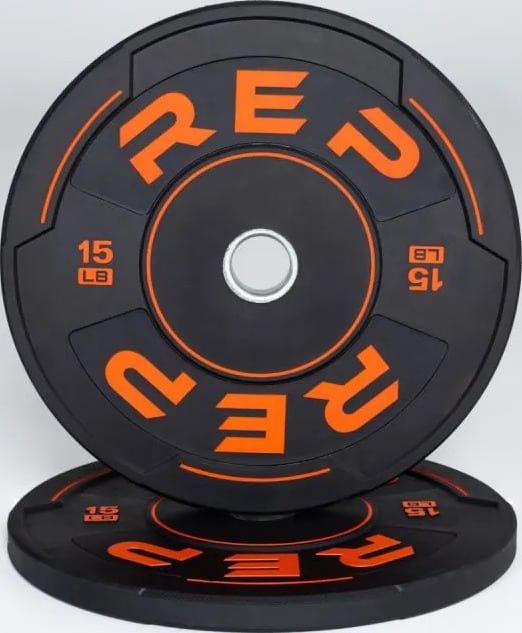 Affiliate Disclaimer
We are an affiliate of Rep Fitness and others that sell this training gear. If you buy clothing or other training gear after clicking the links in this article, we receive a small commission at no extra cost to you. This helps us to bring you in-depth information and content on these great training products.