The newest version of Nike's Olympic weightlifting shoe is now available – the Nike Romaleos 4.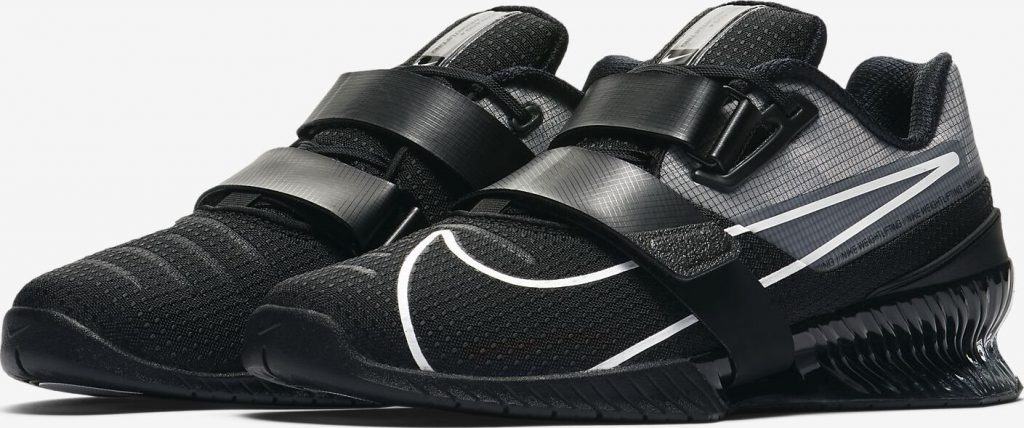 We know you'll have lots of questions about this shoe –
Is it a worthwhile upgrade over the Romaleos 3 XD?
Is it as narrow as the Romaleos 3? What size should I order?
Is the new upper more breathable than the old?
We'll have answers for all those questions – as soon as we get our hands on them.
In the meantime, let's talk about what makes a great Oly lifting shoe.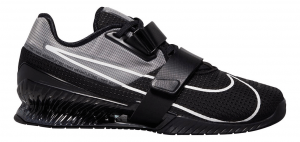 Nike Romaleos 4 (Black/Black/White)
The Romaleos 4 is the next generation of Nike's only Olympic lifting shoe. It's got a monster sized heel raise and rock solid foundation for maximum power transfer in the explosive lifts.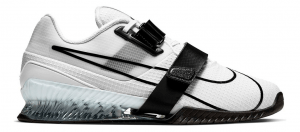 Nike Romaleos 4 (White/White/Black)
The new version of the shoe has two mid-foot straps, and a new revised upper. They've really upped the styling on this version of the shoe.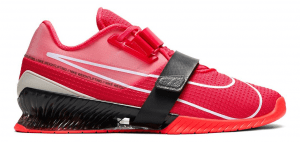 Nike Romaleos 4 (Red)
The heel to toe drop is 20mm - just like the previous version. This is a super-stable shoe for lifting heavy.
Nike Romaleos 4 – Hands On First Look on YouTube
Don't want to read? Watch instead – here's our first look from our YouTube channel:
All right, let's dive in.
Nike Romaleos 4 – Fit and Sizing
The Nike Romaleos 3 (and 3 XD) were crazy narrow shoes.
Will the Romaleos 4 be the same?
We can't say for sure , but the general shape and outline of the shoe from above looks very similar.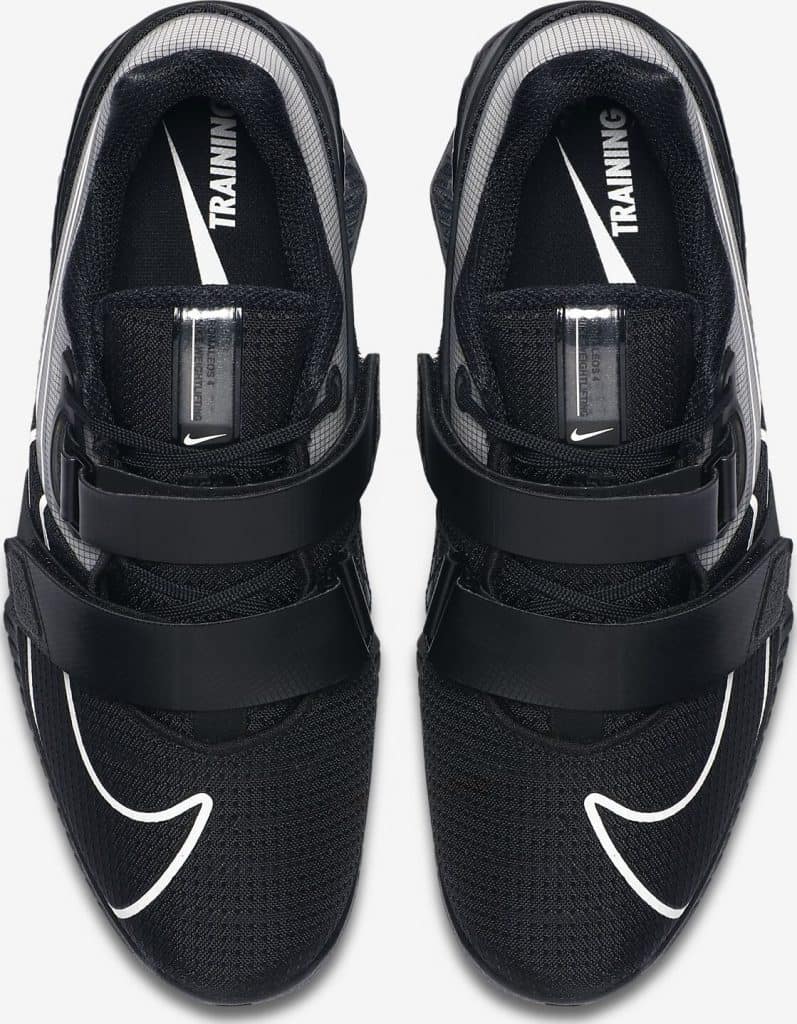 We will have in depth advice on sizing as soon as we can order the shoe.
Nike Romaleos 4 – Key Features of a Weightlifting Shoe
Do you know what you should look for in a weightlifting shoe?
There's a few common things – let's talk about them – and shoe you how the Romaleos 4 fills these important requirements.
First, the most important feature of an Oly lifter (or "lifter") is the heel.
Take a look at the massive heel raise on this shoe.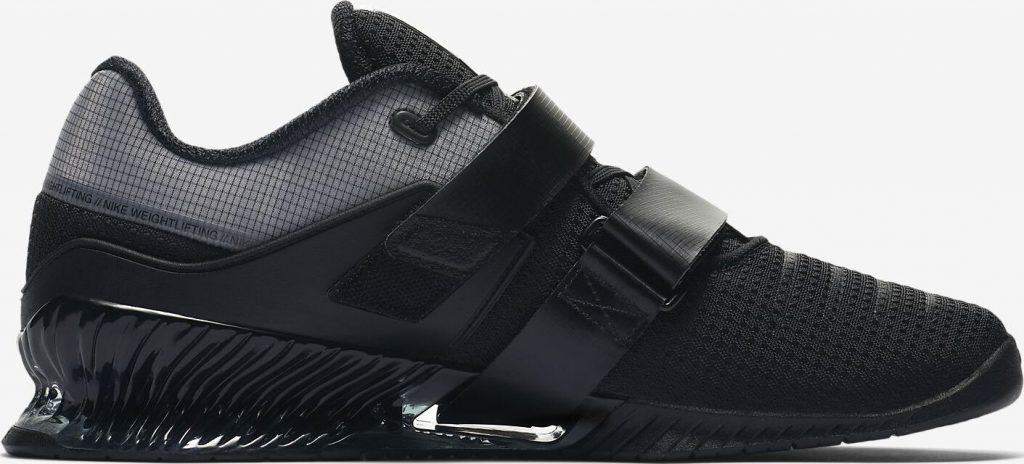 Why is this so important?
A big heel raise let's you get deep in the bottom position – because it minimizes ankle range of motion.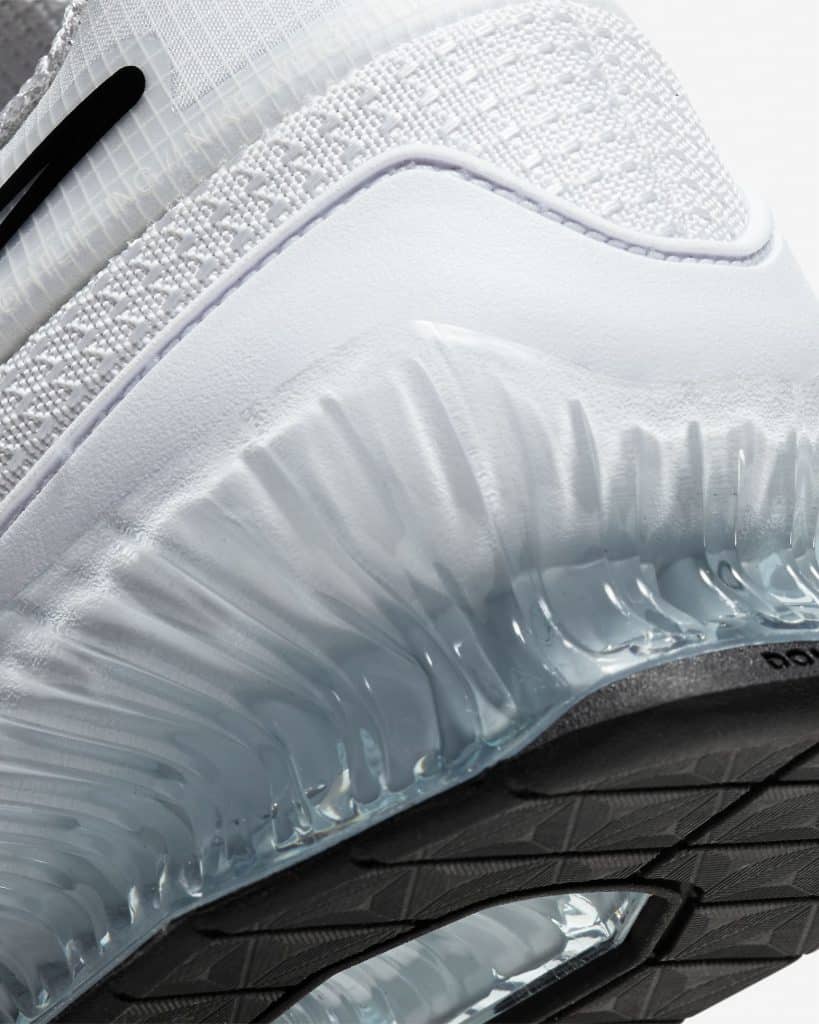 But there is another factor of prime importance – that heel is rock solid.
There's little to no cushioning in an Olympic weightlifting shoe.

Why not?
Because these shoes are meant for maximum power transfer in the Olympic lifts.
You don't want a smooshy heel taking energy away from your pull or drive.
These aren't cross trainers, they aren't running shoes – so their is no cushioning needed.
Don't think that heel raise and solid heel are important?
Have you ever seen an Oly lifter on the competition platform WITHOUT these style of shoes?
No, you have not.
Another feature of lesser importance, but still present on most is the midfoot strap(s).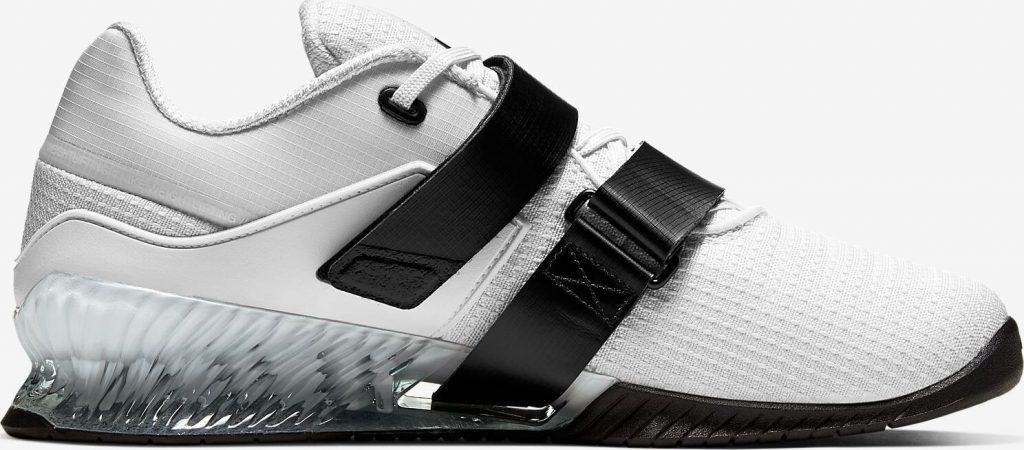 As you can see, the Romaleos 4 has two of them.
Along with the laces, that will ensure the best fit possible.
Remember – we want maximum efficiency and power transfer – we can't have our feet moving around in the shoes.
That would be wasteful.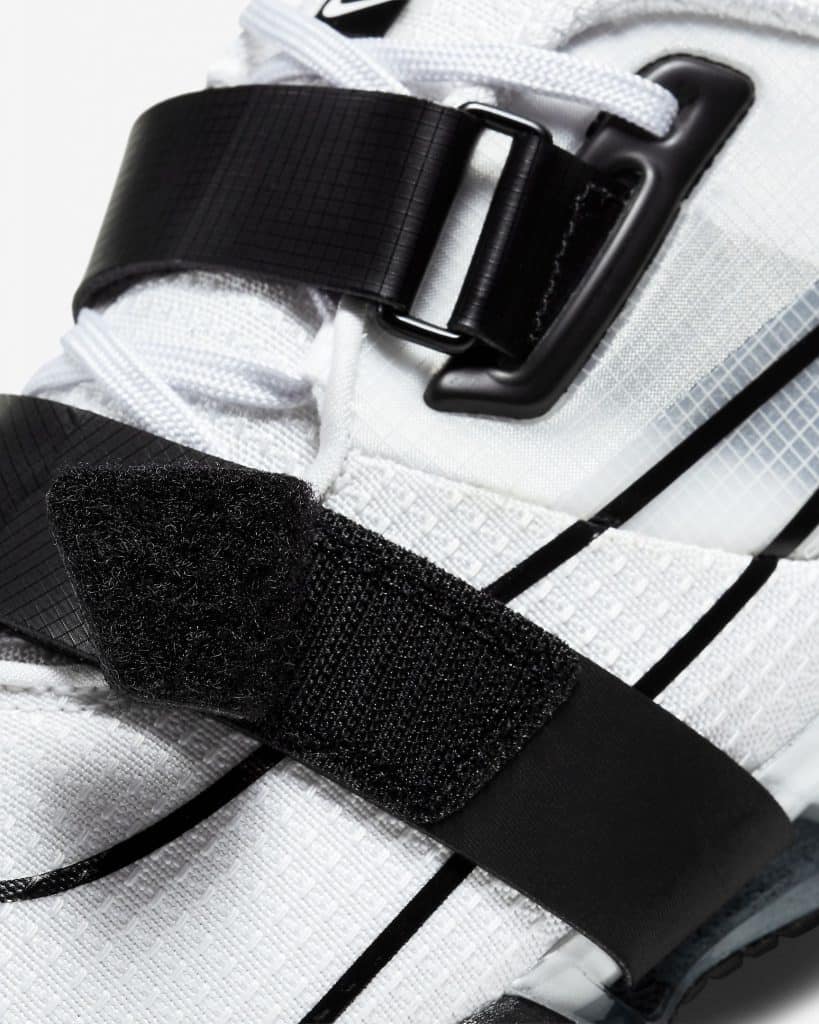 Nike Romaleos 4 versus Nike Romaleos 3 XD
Our head to head comparison is underway – here's our thoughts.
When the Romaleos 4 is launched, you'll probably find discounts on the 3 XD.
Which one is the right shoe for you?
Good news – we'll have both and we will compare them head to head!
Check back soon.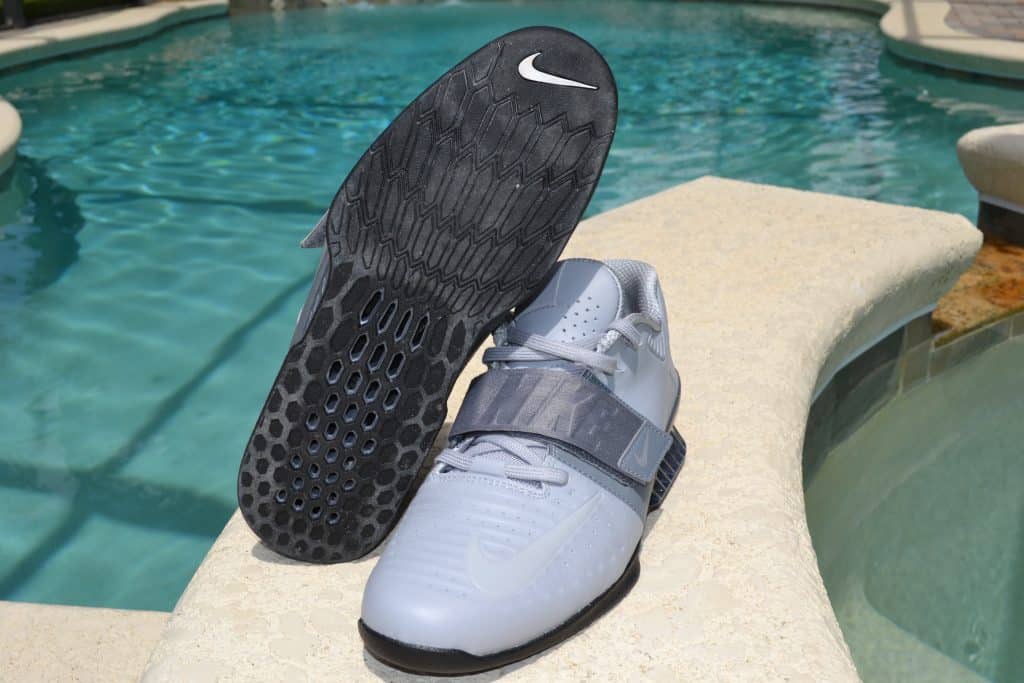 Nike Romaleos 4 versus Reebok Legacy Lifter
How does the Nike Romaleos 4 match up against the Reebok Legacy Lifter?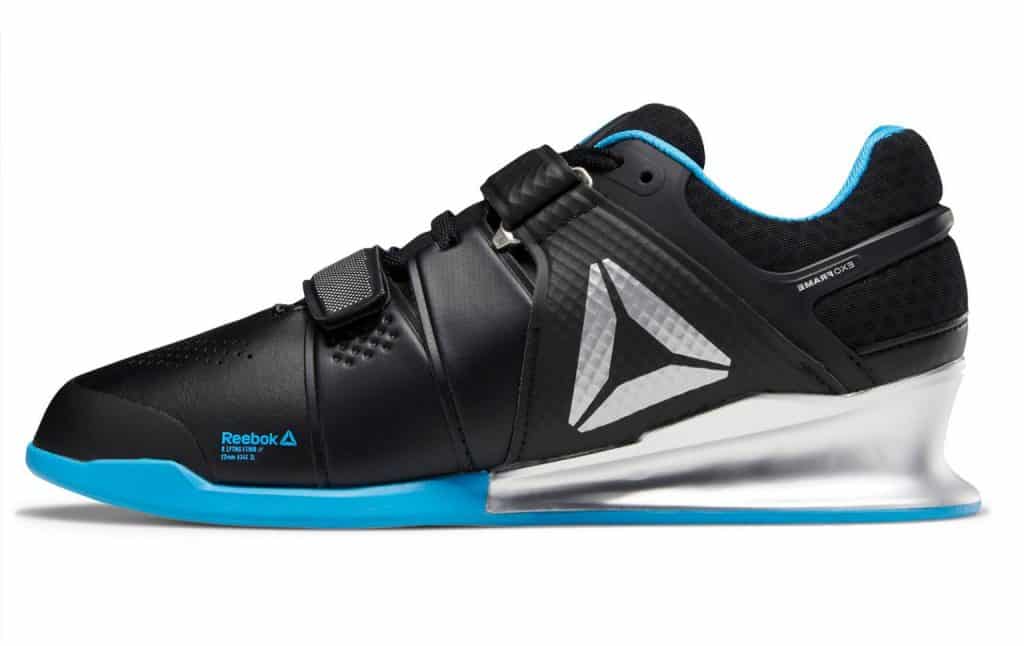 We'll know soon, because we'll be doing a head to head shootout.
The Reebok Legacy Lifter is Reebok's premium weightlifting shoe – and we like it a lot.
Given how narrow the Romaleos 3 was, I think I'm going to order an 11.5 and a 12 and see which works out. That's 1/2 size and 1 full size larger than what I normally wear.
(But this is just me thinking out loud – don't consider this to be official advice.)
Nike Romaleos 4 versus Adidas Adipower II Weightlifting Shoe
Similarly, the Adidas Adipower II is the premium Oly shoe from Adidas.
Like Reebok, Adidas has several budget options also – but we want to compare and contrast the top dogs here.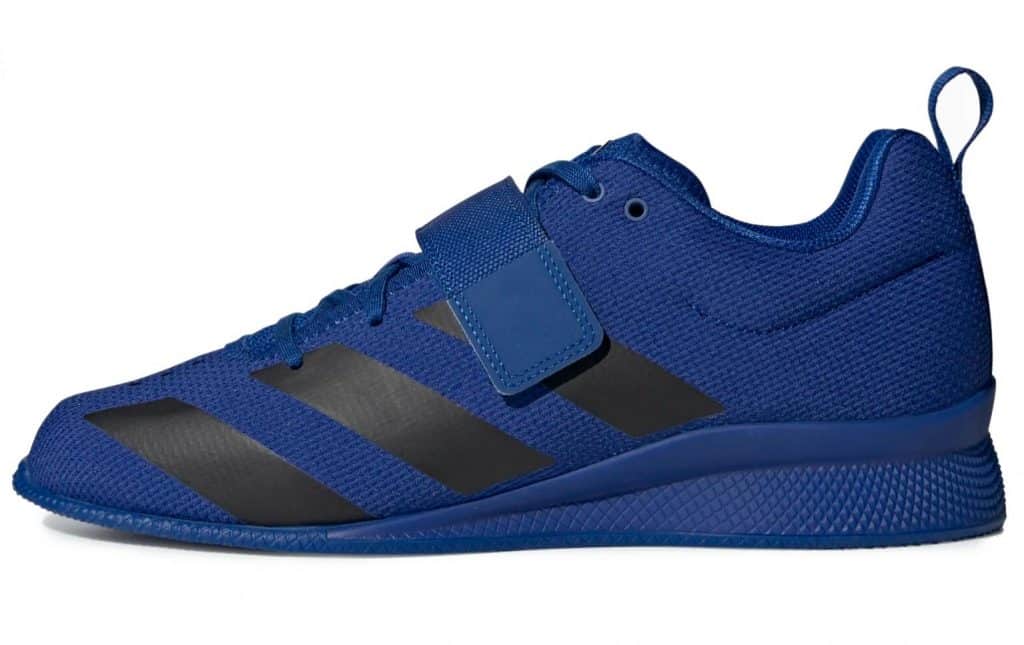 The Adipower original was very popular – but it's no longer made. Can the Adipower II fill those shoes?
And more importantly, how does the Nike Romaleos 4 compare?
We've got a pair of these as well – so the head to head review will happen soon.
Nike Romaleos 4 Weightlifting Shoe Review – In Summary
The Nike Romaleos 4 is almost here.
We'll perform a head to head shootout with the other premium Oly lifters from Reebok and Adidas.
Check back here, and we'll have more details soon.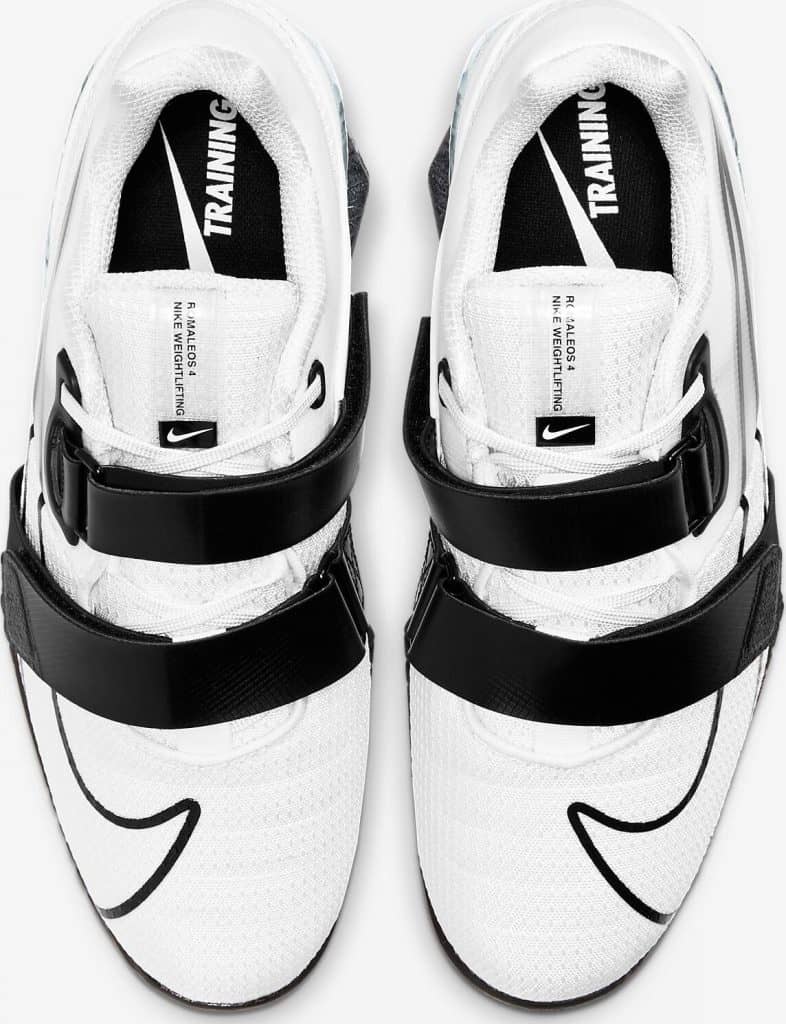 Photo Credits
Some product photos on this page are property of Nike, Inc., Reebok, and Adidas.
This website is not affiliated or associated with CrossFit, Inc. CrossFit is a registered trademark of CrossFit, Inc.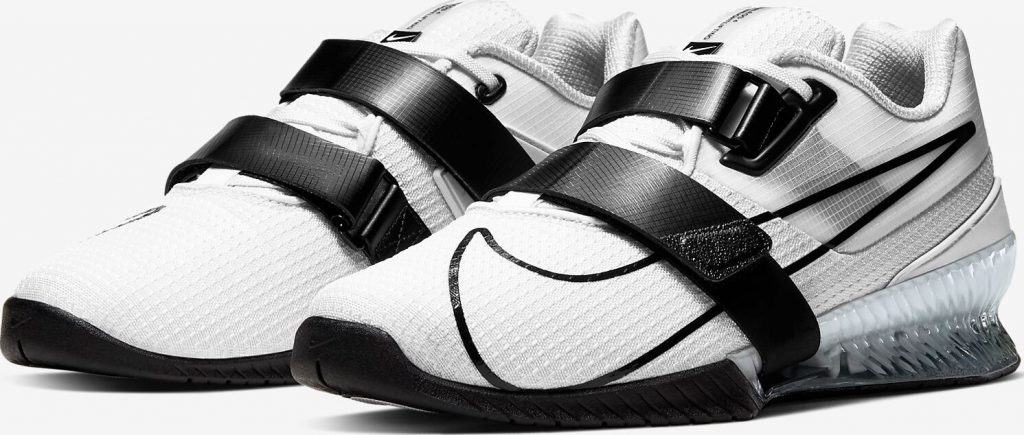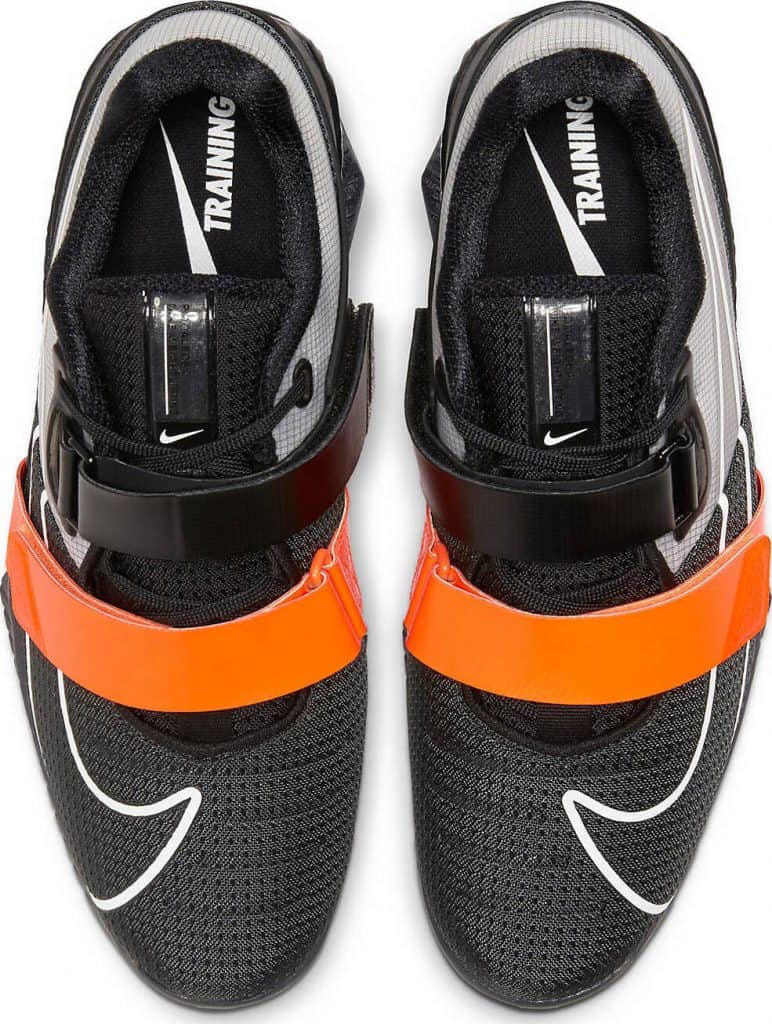 Tim is the founder of FitAtMidlife.com – an avid gym rat for 30+ years, he's a reviewer of many, many shoes – and founder of the Speed Bag Gathering – the world's only gathering of speed bag punching enthusiasts.  See more gym reviews at Tim's YouTube channel.