Put some style into your home gym with the new Pinnacle Plates from Rep Fitness. Quality bumper plates that look good too.
Crumb bumper plates have the same design as the bumper plates, but crumb bumper plates are made of recycled rubber crumbs instead of virgin rubber. One of their advantages is they are suitable for indoor and outdoor use, even on surfaces such as grass and asphalt.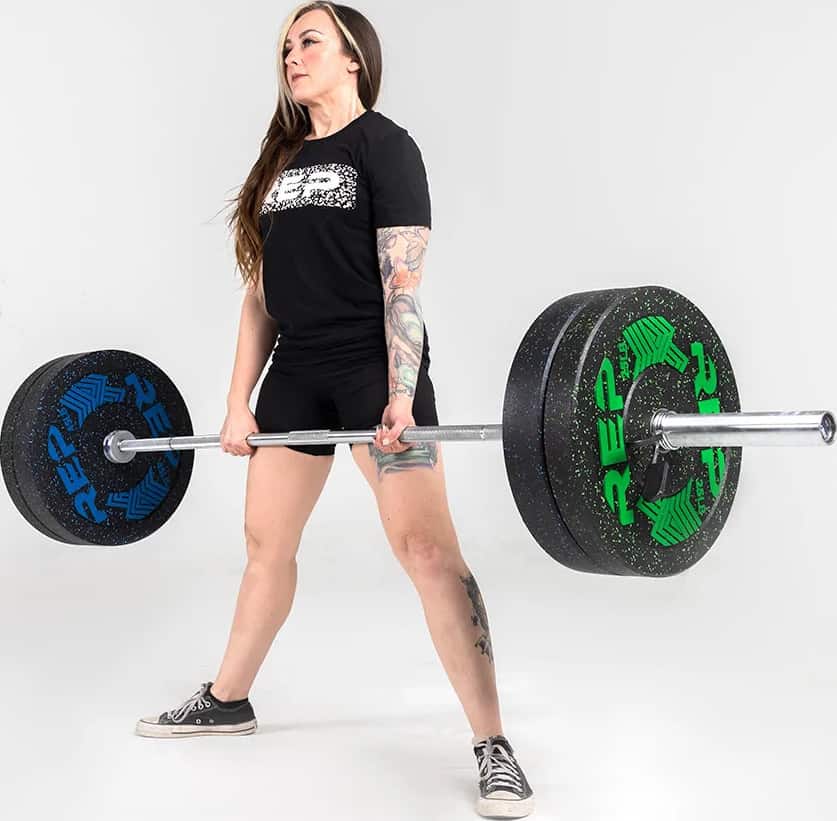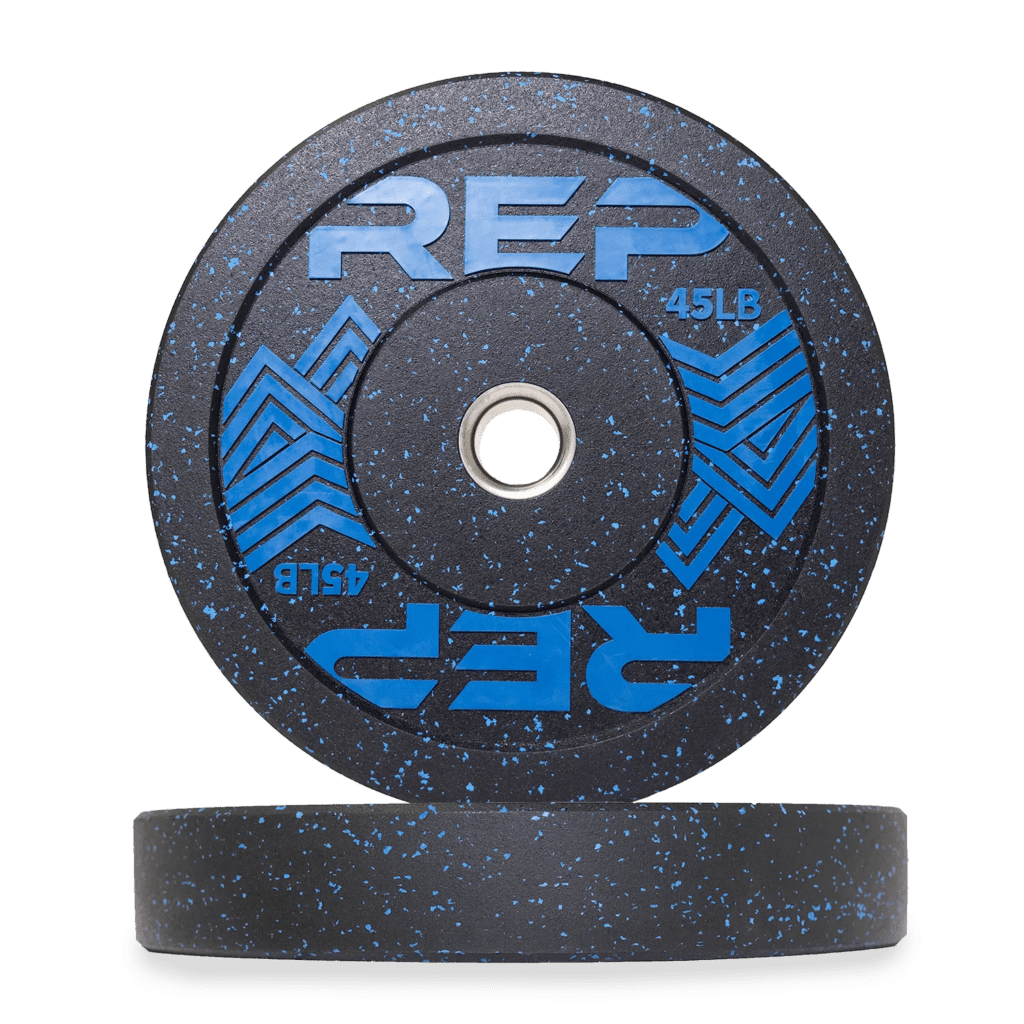 Pinnacle plates – only from Rep:
Pinnacle Plates – Overview
The REP Pinnacle Plates are crumb rubber bumper plates highlighting a distinctive, embossed, Colorado-inspired mountain design. Crumb rubber has a softer bounce than typical bumpers and has greater durability over time. Bumpers are very versatile weight plates, making them suitable for Olympic weightlifting and cross-training/HIIT-style workouts, where dropping the barbell from overhead or shoulder height is typical.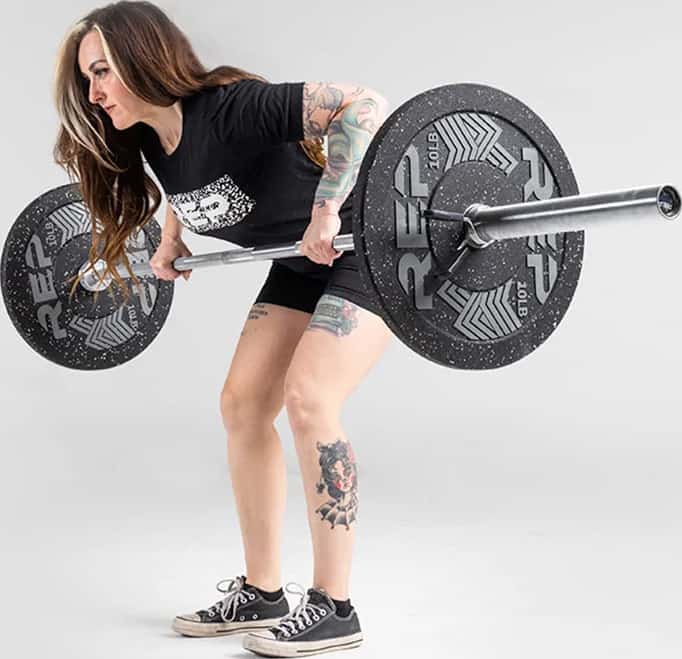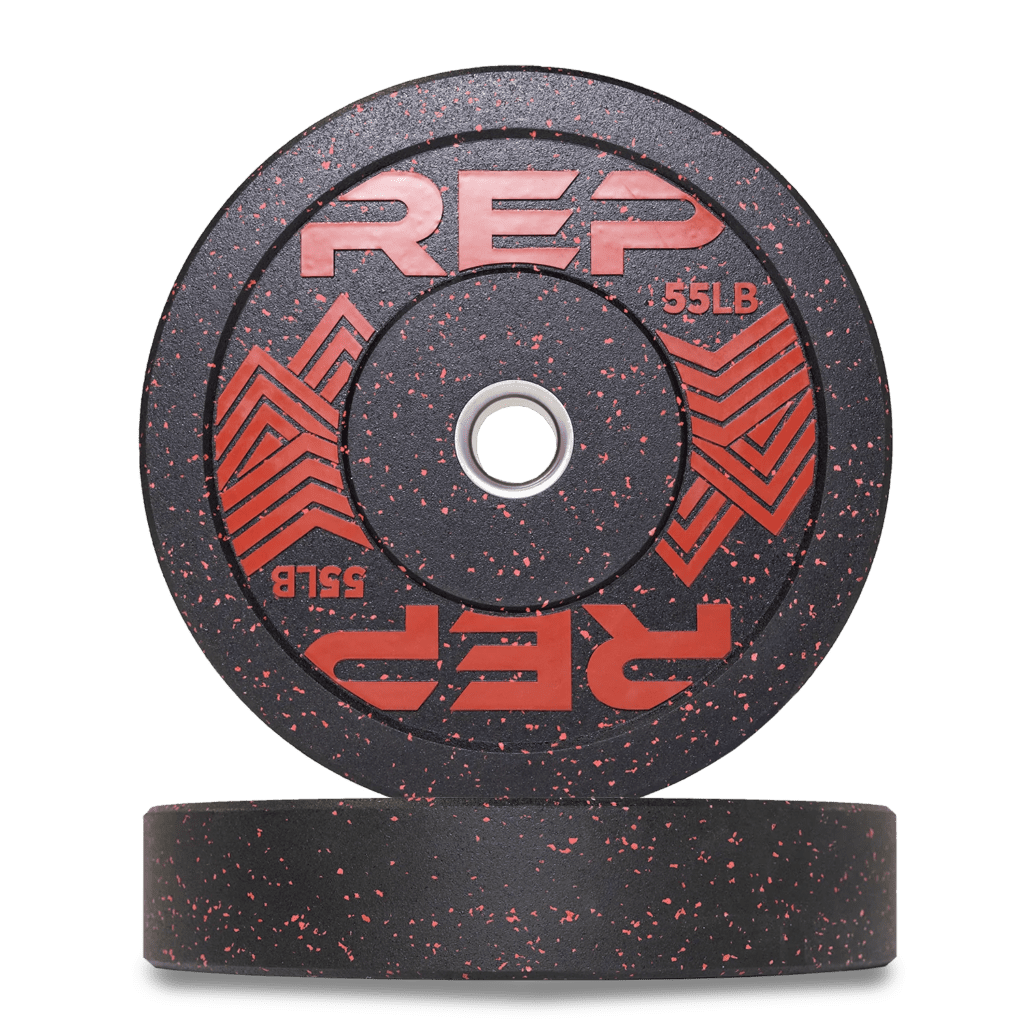 The hooked steel inserts provide a secured connection that will hold up over time. They highlight an exceptionally accurate 1% weight tolerance and are created in a thinner width than other recycled rubber plate designs, so you can fit more weight on a barbell. They are also advantageous for powerlifting when your goal is to protect your floors and equipment.
Pinnacle plates come in black with aesthetic, color-coded fleck and design so you can quickly specify the weight. Plates come in gray for 10lbs, white for 15lbs, green for 25lbs, yellow for 35lbs, blue for 45lbs, and red for 55lbs. The 10 and 15-lb plates come with a six-month warranty for both home and commercial use, while the 25, 35, 45, and 55-lb plates come with a three-year warranty for home use and a one-year warranty for commercial use.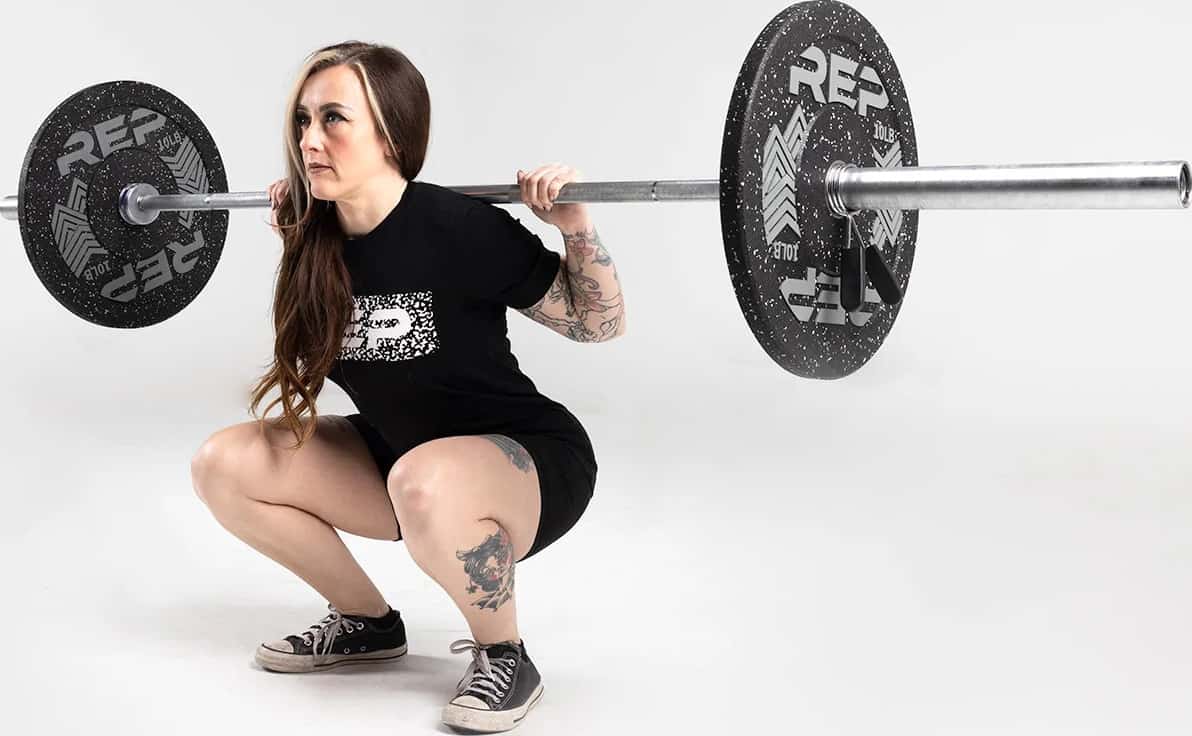 Pinnacle Plates – In Summary
That's our close-up look at the Pinnacle Plates.
The Pinnacle Plates are an appealing and versatile supplement to any garage or commercial gym. Crumb bumper plates are cheaper than regular ones, making them ideal for everyone on a budget. They are manufactured to defy drops onto the floor, perfect for Olympic weightlifting (snatch, clean and jerk, hang cleans).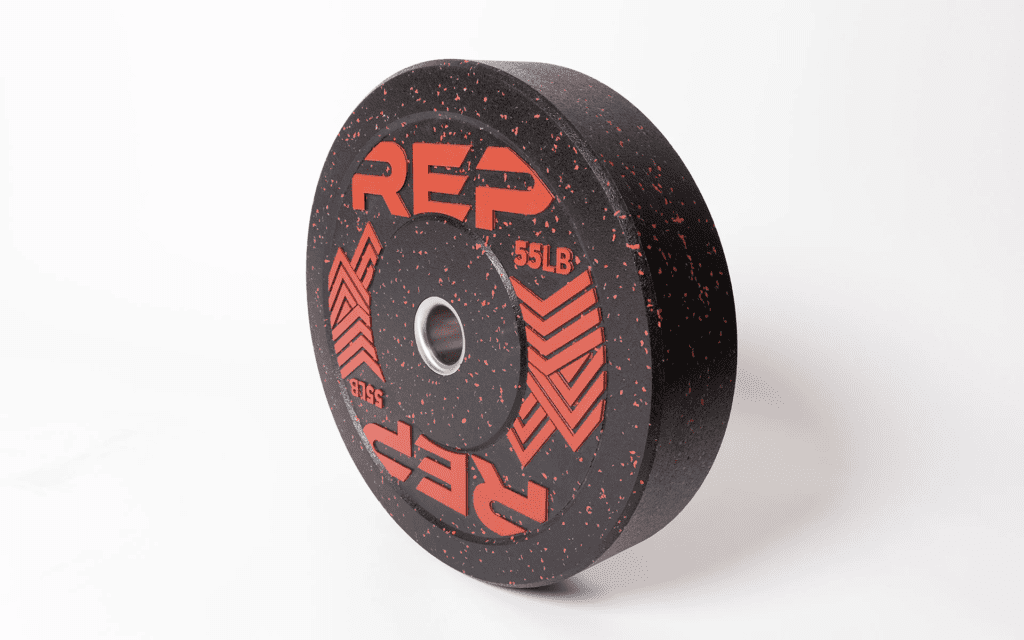 Looking for more options? Check out these other great products:
Here's more options for Stylish Bumper Plates to make your garage gym or home gym really stand out.
Rep has some dope looking Animal Print Bumper Plates too.
More products from Rep Fintess.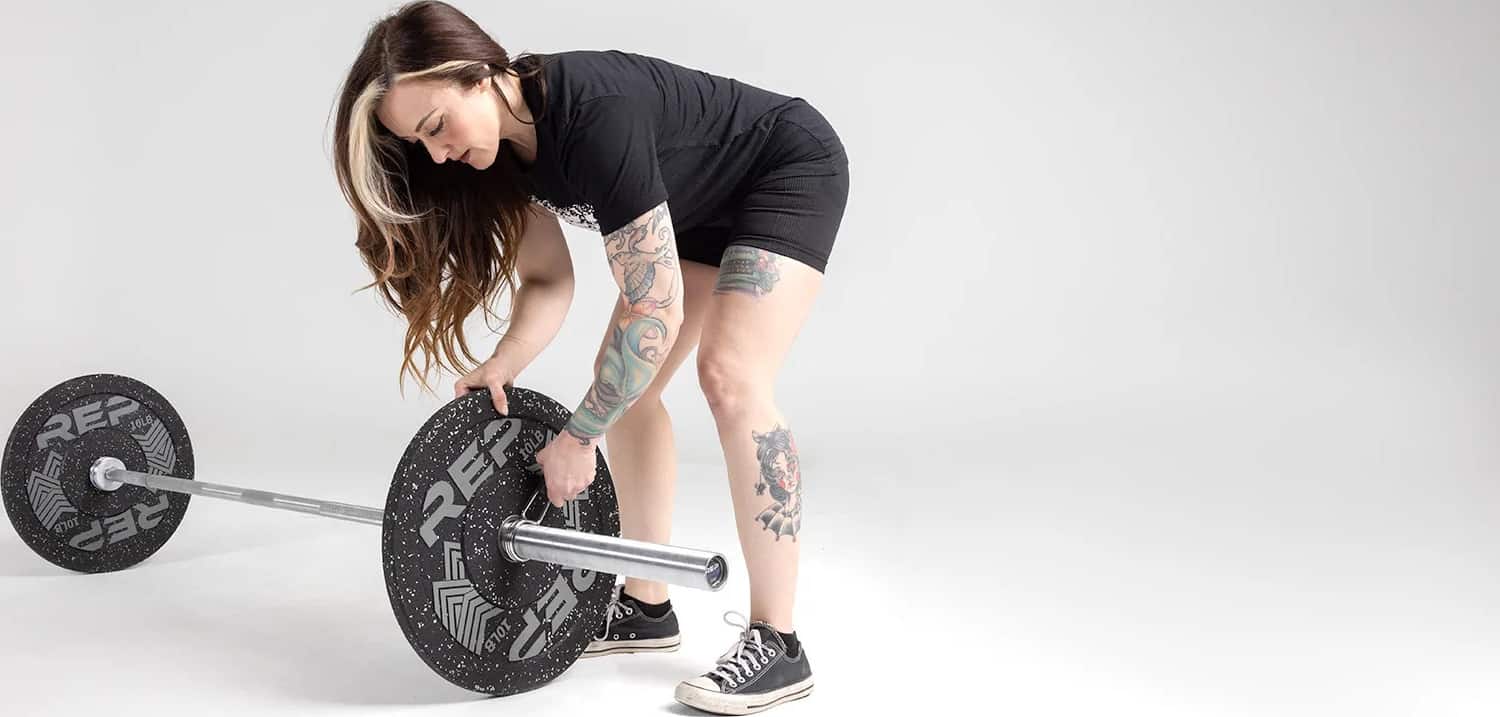 Photo Credits
Product photos on this page are property of Rep Fitness.
This website is not affiliated or associated with CrossFit, Inc. CrossFit is a registered trademark of CrossFit, Inc.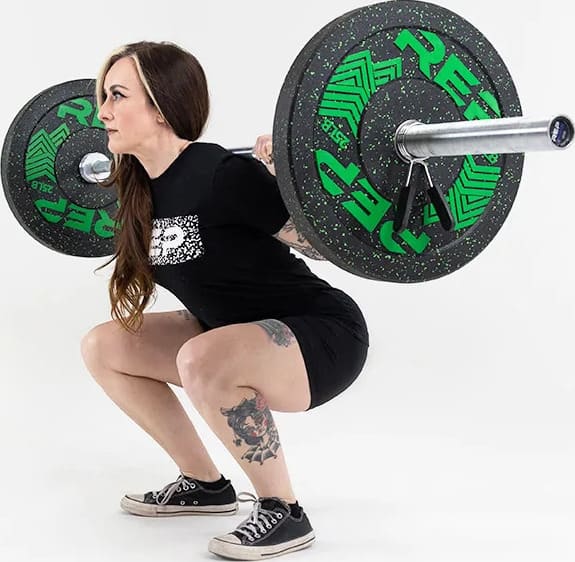 Affiliate Disclaimer
We are an affiliate of Rep Fitness and others that sell this training gear. If you buy clothing or other training gear after clicking the links in this article, we receive a small commission at no extra cost to you. This helps us to bring you in-depth information and content on these great training products.
Tim is the founder of FitAtMidlife.com – an avid gym rat for 30+ years, he's a reviewer of many, many shoes – and founder of the Speed Bag Gathering – the world's only gathering of speed bag punching enthusiasts.  See more gym reviews at Tim's YouTube channel.