Rogue has the red-hot
Echo Bike
. Grab one while they last!
Show support for your favorite CrossFit athlete with the Justin Medeiros Let's Go T-Shirt.
The CrossFit Games' male division has been ruled mainly by Mat Fraser and Rich Froning Jr in the past decade. But when Fraser retired, and Froning started to focus on team events with CrossFit, a name entered the scene—Justin Madeiros. His work ethic, dedication, and achievement inspired Rogue to produce tees that will rouse amateur athletes to work hard and reach the top.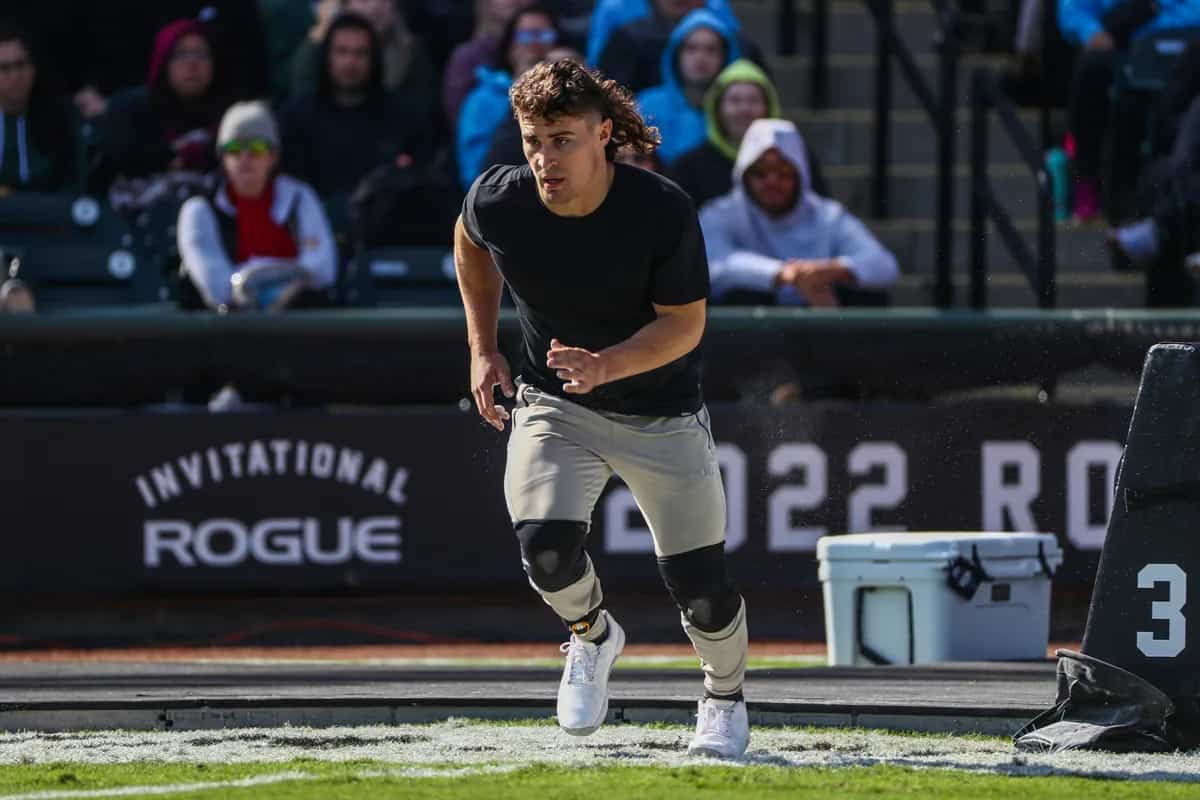 Only from Rogue Fitness: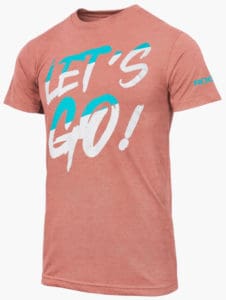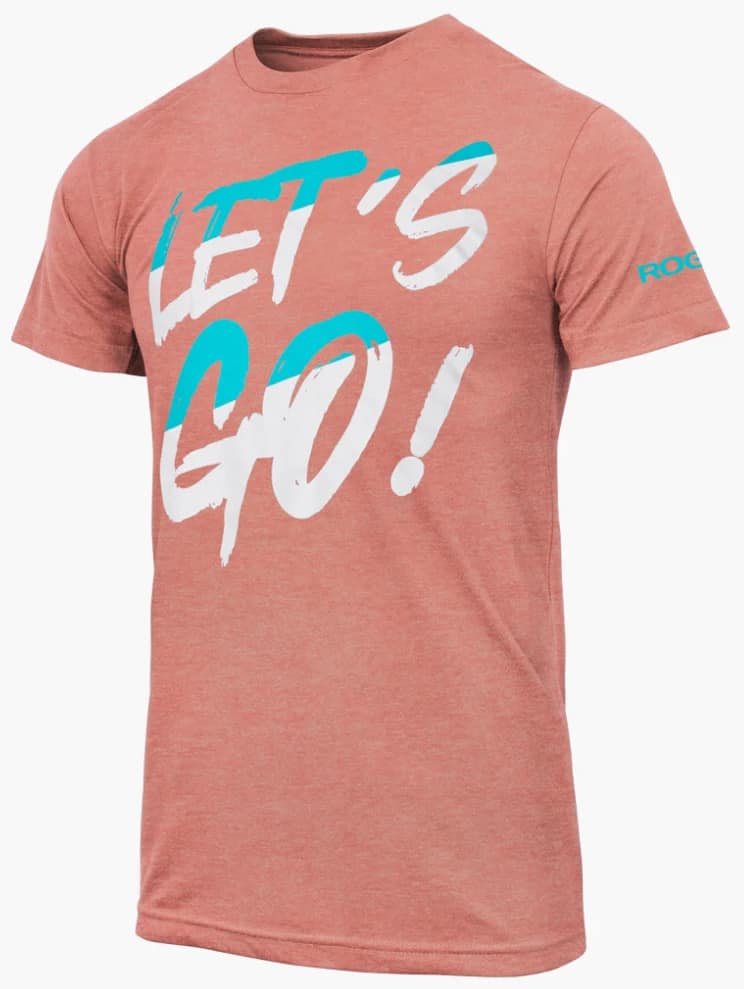 Who is Justin Medeiros
Justin Medeiros, also known as "The Mullet", is a 24-year-old Rogue athlete who reigned twice as the "Fittest Man on Earth" and Rogue Invitational Champion. He was described as "the future of CrossFit" by Dave Castro, the founder, and director of the CrossFit Games. His first award was in 2019 at the CrossFit Filthy 150, but before we continue with all his career highlights, let's delve into how he started. He was a football player and a wrestler in high school and found out about CrossFit in 2012—when he was only 13.
At 18, he finished at the 15th spot at the California Regional and another spot in the expanded 2018 West Regionals a year later. He did all these while training in-between classes at Boise State University, where he was majoring in kinesiology. In 2019, he won first at the CrossFit Filthy 150. As College courses started to move online in 2020 because of the pandemic, Madeiros migrated to Washington to workout and train daily with his coach Adam Neiffer at CrossFit Fort Vancouver.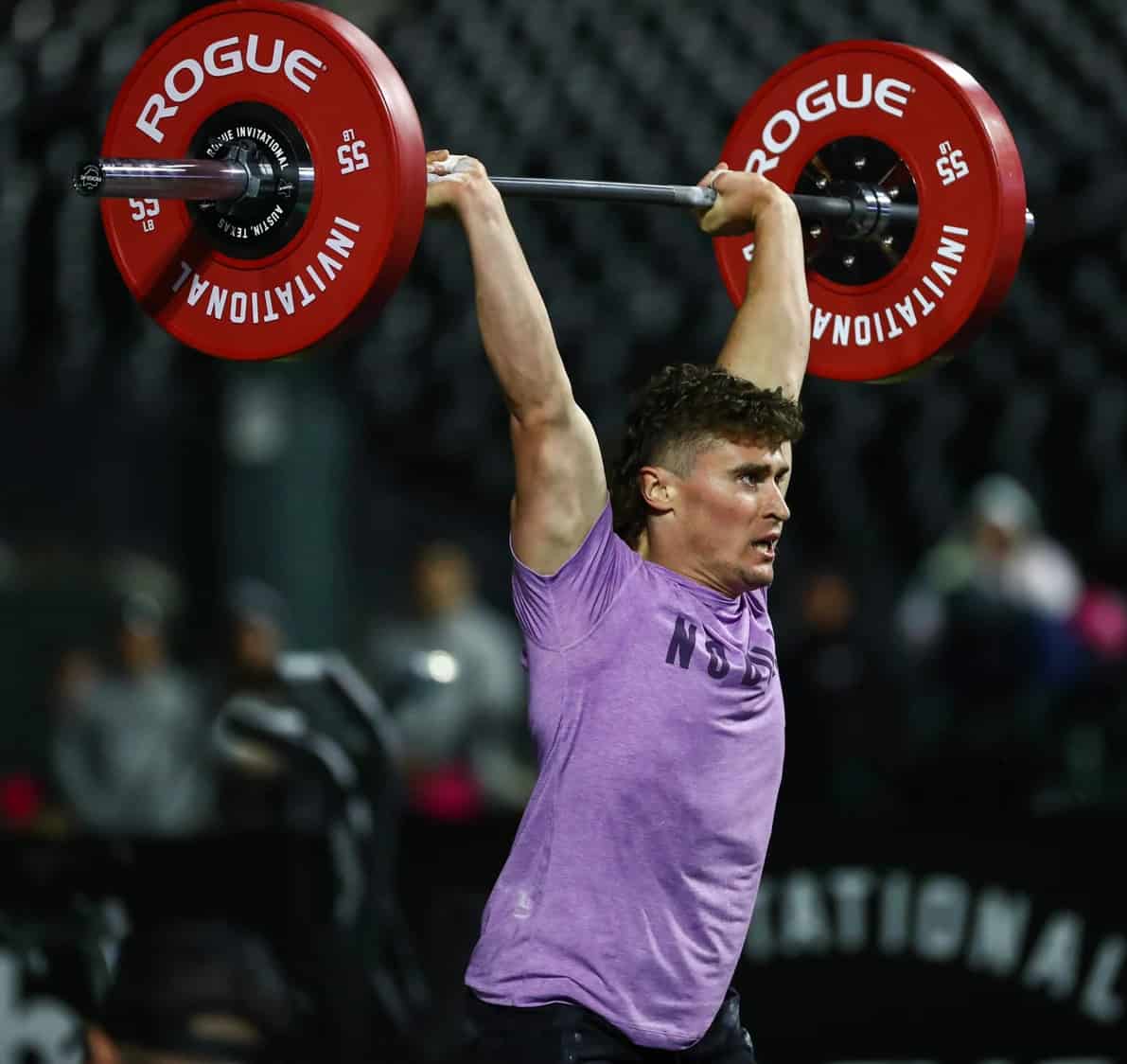 His efforts paid off, and he made momentous leaps in every category, eventually allowing the rookie to beat Noah Ohlsen (560 pts to 540 pts), a seasoned pro, for a podium spot at the 2020 Games. He won third at the CrossFit Games and the CrossFit Games Rookie of the Year. After his lockdown-delayed Games debut in 2020, expectations of him became higher, yet he kept going and was not threatened by the greater field of competitors wanting to take Mat Fraser's position atop the sport.
He won first in the 2021 CrossFit Games and was officially recognized as the CrossFit Games Champion. In general, Justin tallied 1,234 points across the 15 events in Madison, finishing in the Top 5 in seven of them and exceeding the best efforts of Canadians Patrick Vellner (1,152 points) and Brent Fikowski (1,028). After three months, Medeiros defeated Vellner again in Austin, Texas, and his first Rogue Invitational title.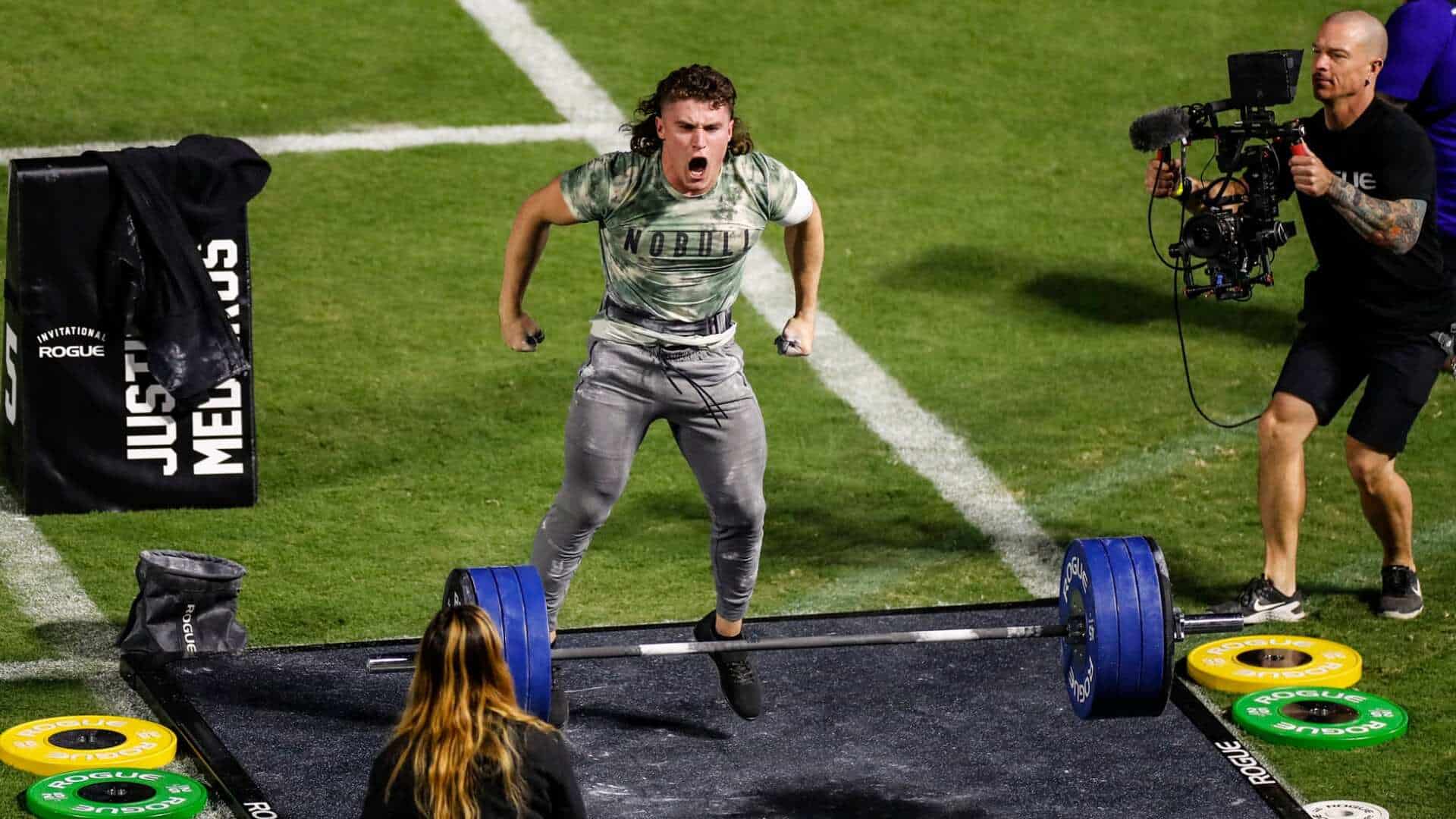 In 2022, Medeiros won the first edition of the Syndicate Crown Semifinal and paved the way for the CrossFit Games 2022. He won at the CrossFit Games again without winning any event. He concluded in the Top 5 a phenomenal 13 times, achieving the points required (1,184) to outlive top challengers Roman Khrennikov (1,157) and Ricky Garard (1,068). This earned him the title "The Fittest Man on Earth". He joined Mat Fraser and Rich Froning on the historical list of athletes with two consecutive victories in the CrossFit Games. Combining youthful energy and genuine commitment, Madeiros has the edge to achieve more in the coming years.
He has two gold medals and three games appearances, yet he continues to show that commitment and hard work are essential in achieving the top of the PODIUM. "I now walk in the steps of those that I looked up to as a kid. I want to always pay it forward. Being a role model is important, and I want to be that for those in and out of this community. People need to know they can achieve their dreams through dedication. Never give up. Support yourself, and people will support you," said Medeiros.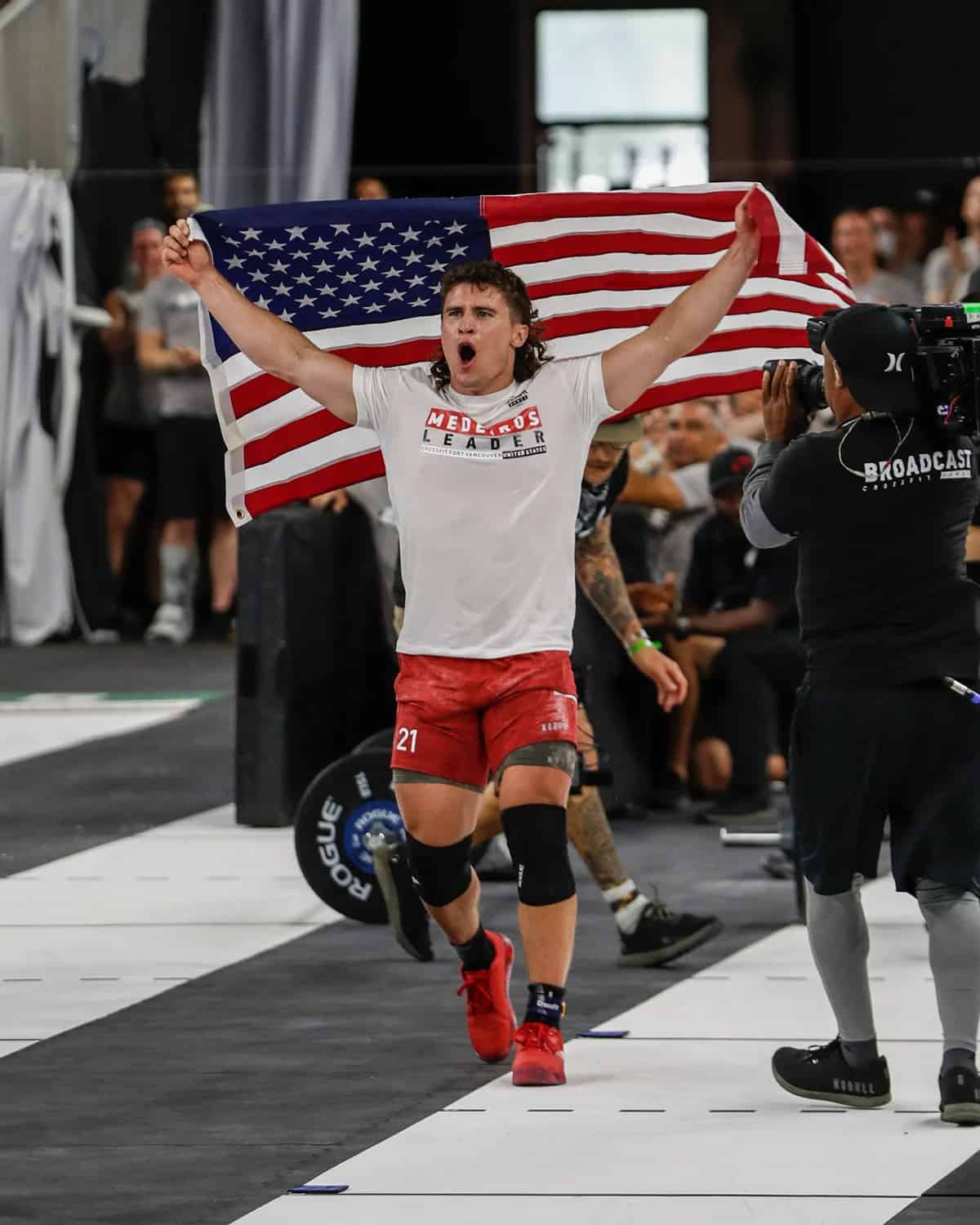 Justin Medeiros Let's Go T-Shirt
Get the latest signature design inspired by Rogue Athlete and 2x "Fittest Man on Earth" Justin Medeiros with the Rogue "Let's Go!" Tee. This shirt has an athletic fit with shoulder taping and a side seam. It is made in the USA from 50% ring-spun cotton and 50% polyester.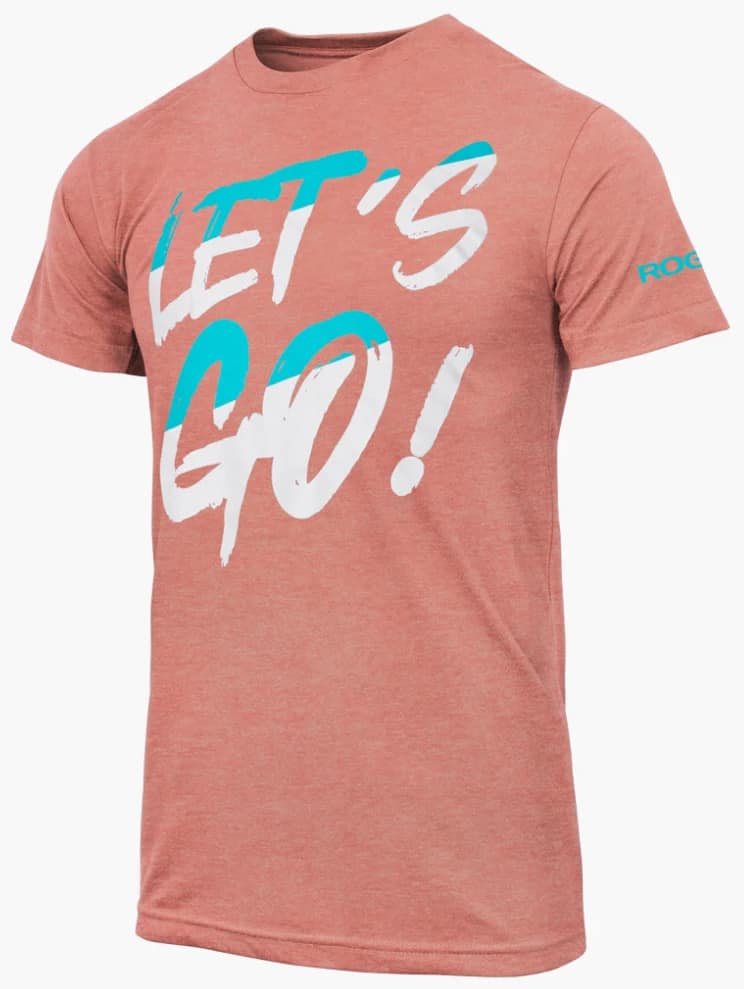 The motivational slogan is outlined across the chest in white and teal, and the Rogue logo is displayed on the left sleeve. This quality crewneck t-shirt comes in a heather sunset color with a breathable cut.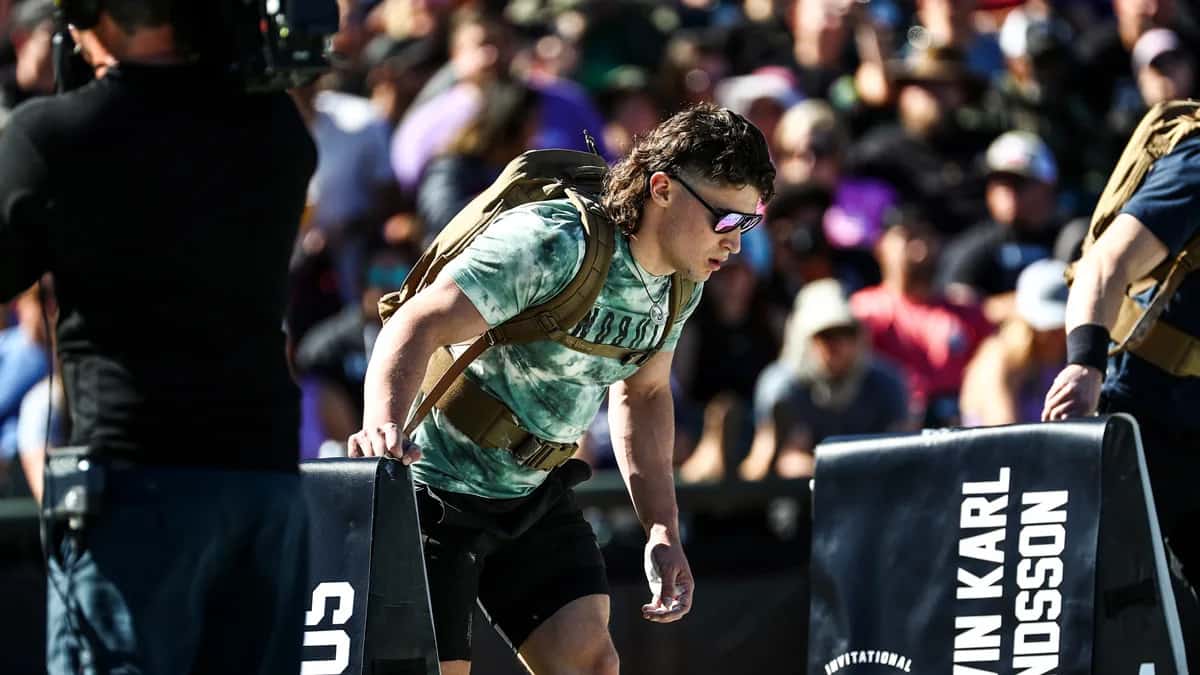 Justin Medeiros T-Shirt
The Justin Medeiros T-Shirt is the official tee of the 2021 Rogue Invitational Champion. The Rogue logo is printed in white across the chest, with the "O" redesigned as a homage to Justin's brand mullet and sunglasses.
Beneath the logo is the slogan, "Let's Go!" This quality crewneck shirt comes in black with white and teal print and has a side seam and shoulder taping. It is made in the USA and highlights a black, cotton-poly blend fabric in an athletic, breathable cut.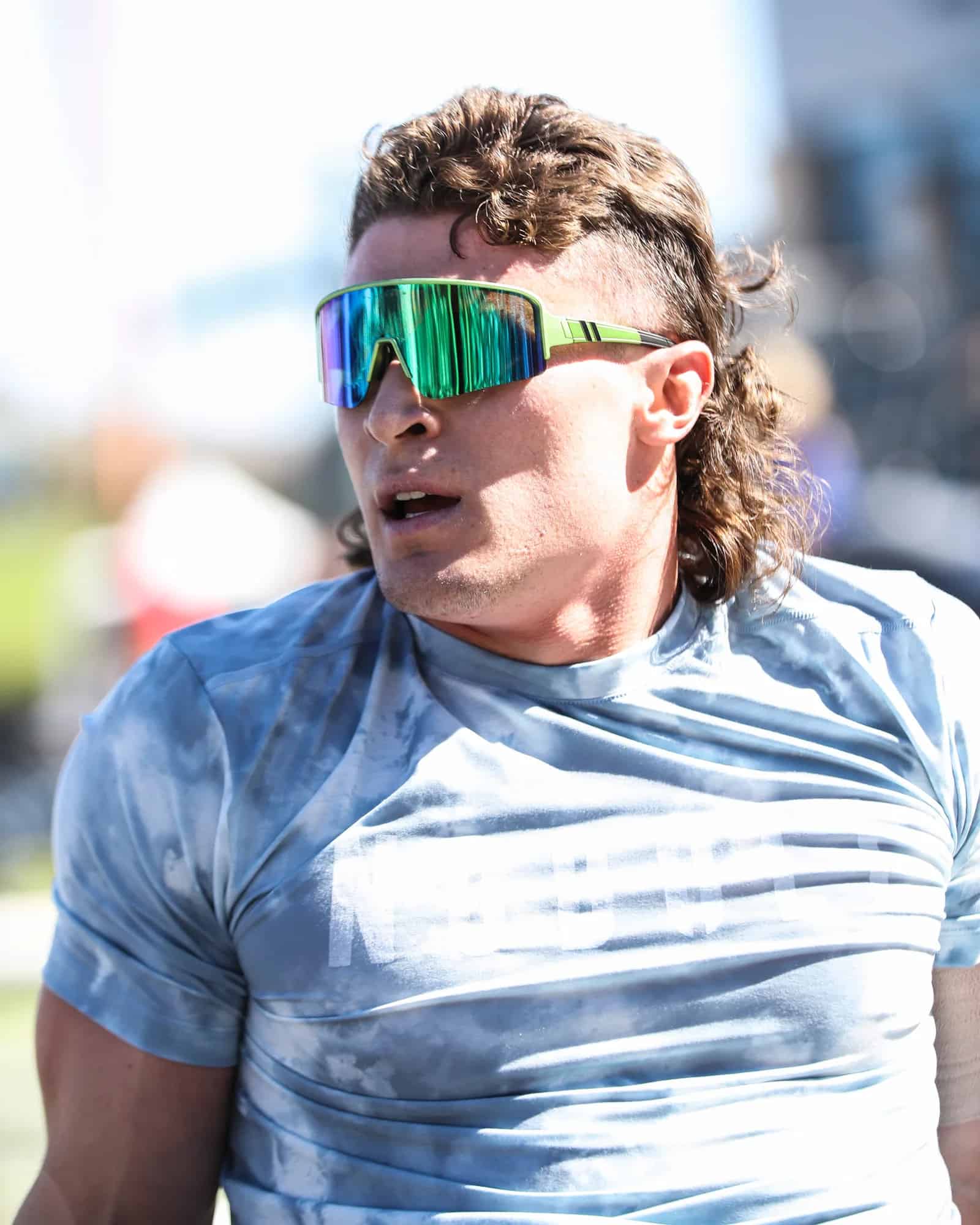 Justin Medeiros Let's Go T-Shirt – In Summary
That's our close-up look at Justin Medeiros Let's Go T-Shirt.
Be motivated to start your fitness journey or beat your personal record with these shirts inspired by Justin Medeiros. Both have an athletic fit and are made from 50% cotton and 50% polyester. Made by Rogue, the official equipment supplier of the CrossFit Games, USA Weightlifting, the Arnold Strongman Classic, and the World's Strongest Man competition, you know you're getting quality shirts that inspire you to do more.
Looking for more options? Check out these other great products:
Here's some of the Latest gear from Rogue Fitness.
If you are fan of some of the old school CrossFit icons – check out the Nike Mat Fraser HWPO gear – also available now.
More products from Rogue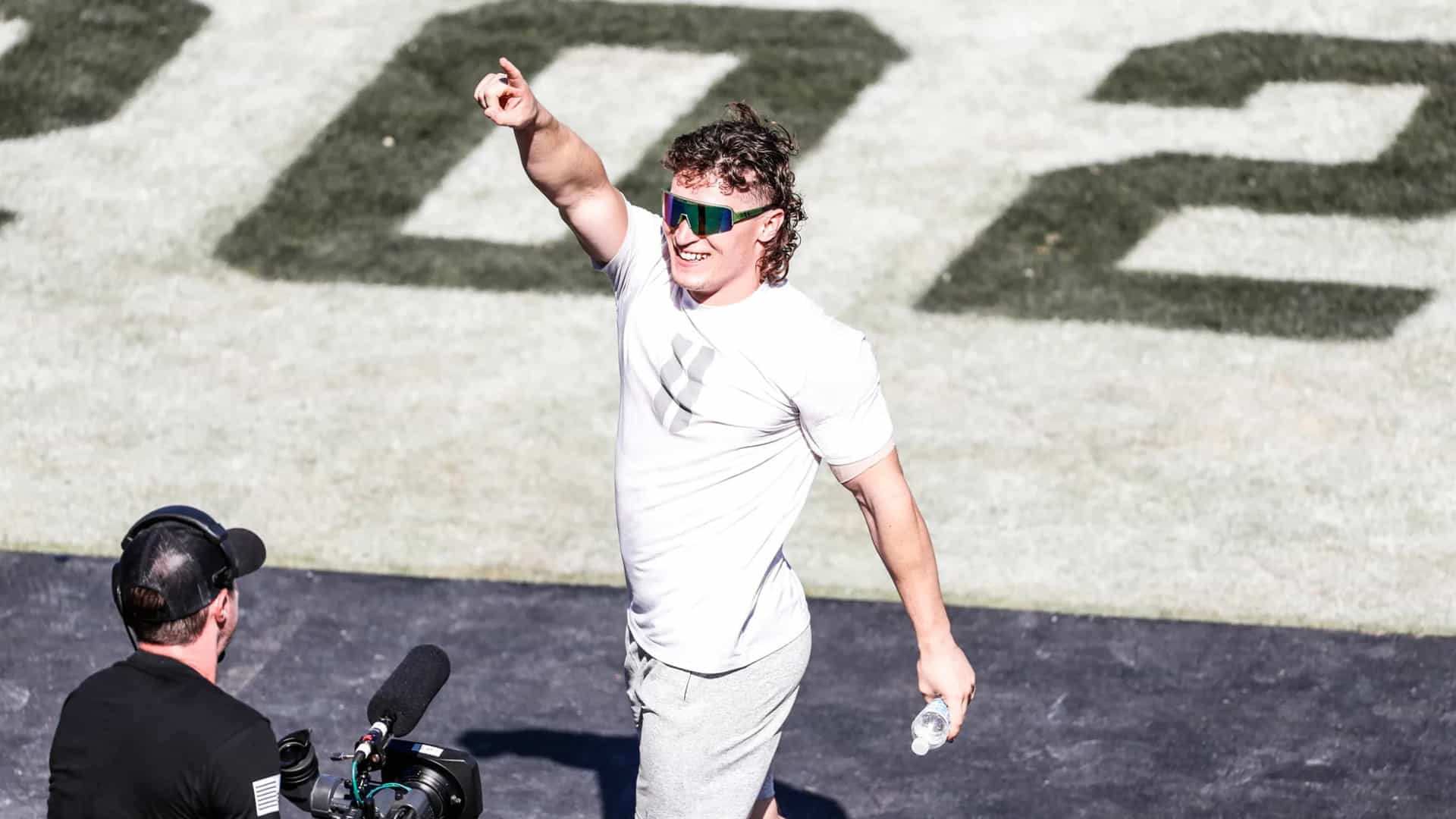 Photo Credits
Product photos on this page are property of Rogue.
This website is not affiliated or associated with CrossFit, Inc. CrossFit is a registered trademark of CrossFit, Inc.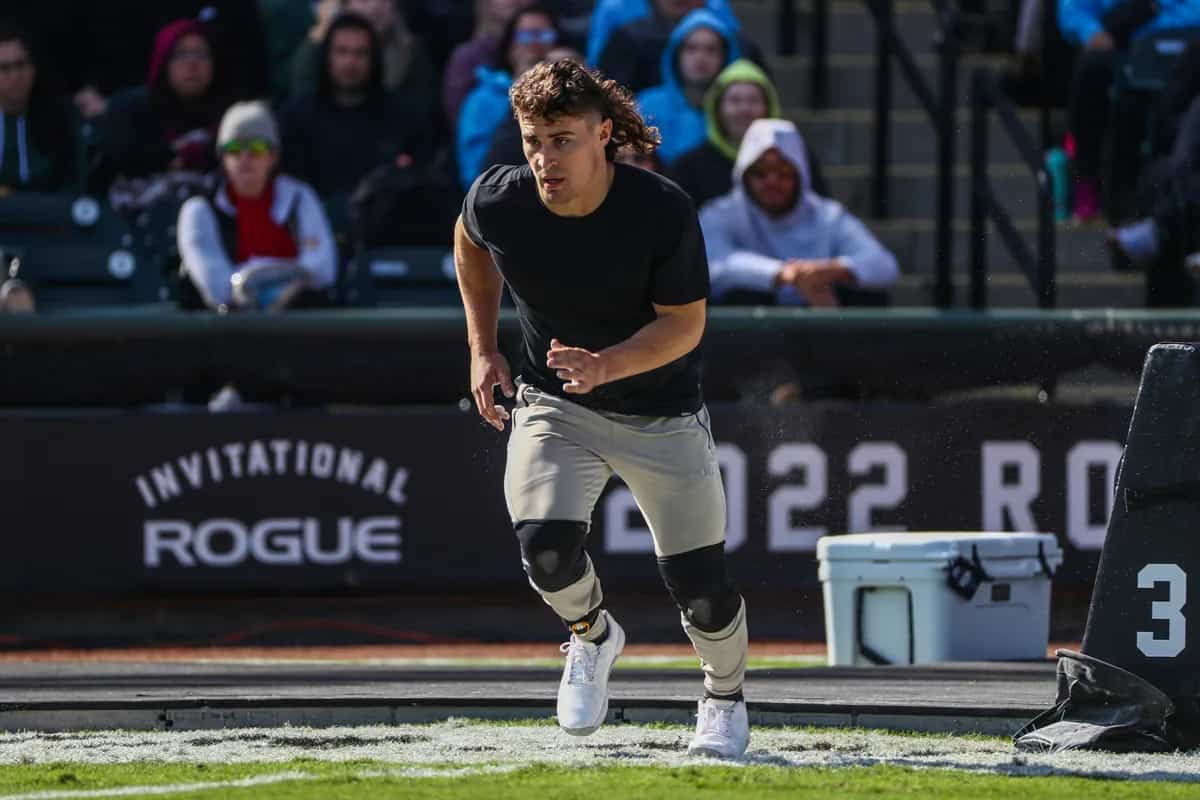 Affiliate Disclaimer
We are an affiliate of Rogue and others that sell this training gear. If you buy clothing or other training gear after clicking the links in this article, we receive a small commission at no extra cost to you. This helps us to bring you in-depth information and content on these great training products.
Tim is the founder of FitAtMidlife.com – an avid gym rat for 30+ years, he's a reviewer of many, many shoes – and founder of the Speed Bag Gathering – the world's only gathering of speed bag punching enthusiasts.  See more gym reviews at Tim's YouTube channel.