Rogue has the red-hot
Echo Bike
. Grab one while they last!
Support your favorite CrossFit athlete with the new Laura Horvath Kaduzs T-Shirt – from Rogue.
From wall climbing to CrossFit, Laura Horvath's unwavering work ethic and composed attitude in competition brought her success and recognition. After a solid third-place finish at the 2022 CrossFit Games, Horvath conquered to seize the Women's title. The 25-year-old athlete from Hungary has now joined Rogue's roster as an official Rogue Athlete after winning her first major title at the 2022 Rogue Invitational in Texas.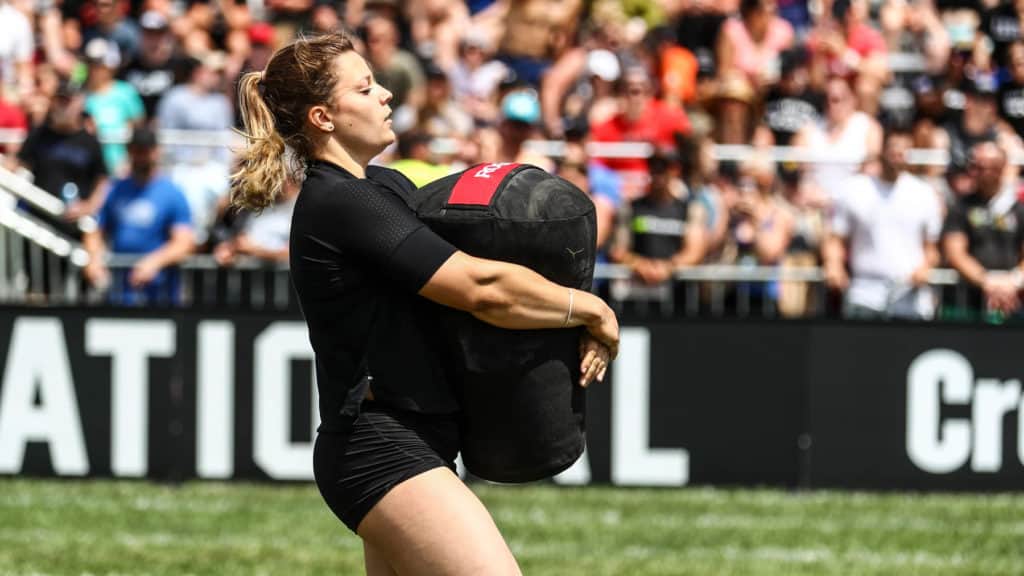 Only from Rogue: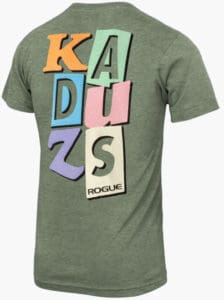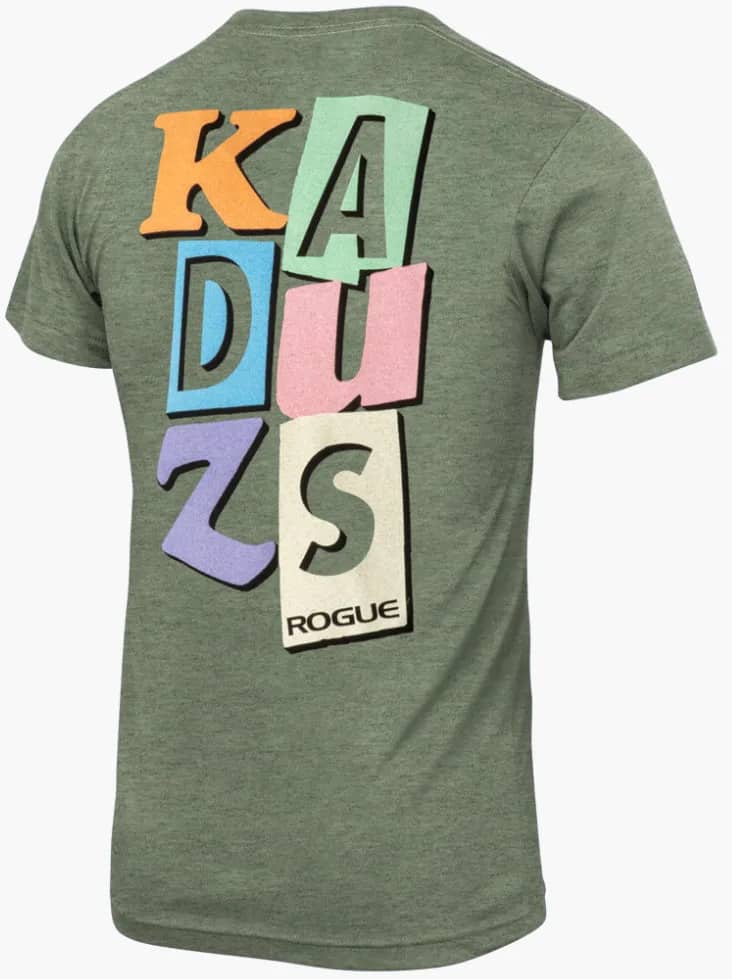 About Laura Horvath
It may be unknown to the Hungarian public, but something historic happened on May 27, 2016—Laura Horváth contended as the first Hungarian female at the Meridian Regionals in Madrid, Spain. The Regionals is like the European Championship of CrossFit. In this competition, 12,925 females signed up for the CrossFit Open in Europe and contended for one of the 30 Regionals' qualifying spots. Laura became 23rd in Europe, with her best placing in 7th place and her worst in 86th place. She also qualified for the Regionals the following year, making her the Fittest Woman in Hungary for two consecutive years.
Laura Horvath is from Budapest, born on March 21, 1997. She had a wall-climbing background and was always working out with her brother, who also introduced CrossFit to her. Over time, CrossFit became primary in her routine, and wall-climbing became secondary. Her brother signed her up for The Central European Throwdown 2014 and placed 4th. Her first competitive association in CrossFit made her realize that she wanted to take CrossFit to a more serious competing level. Because of her background in climbing, Laura has developed a solid upper body, and her biggest strengths are pull-ups and grip strength.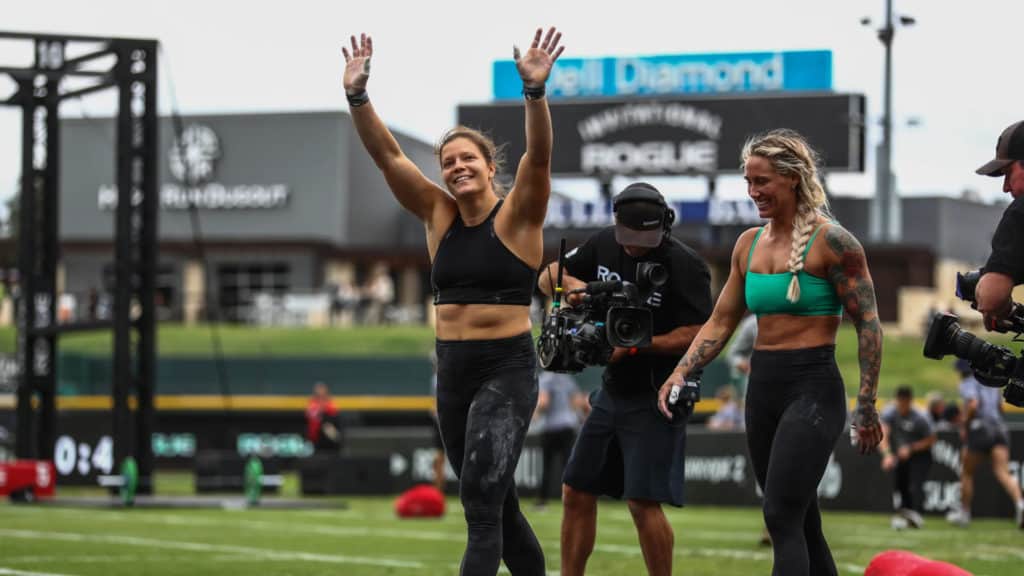 In 2018, she won second in the CrossFit Games, and in 2019, she won the 14th place. At first, her mom did not approve of her competing in CrossFit, as she wanted Laura to do sports like ballet or dancing. Still, because she understood that it was really Laura's passion, she eventually supported her. As for her dad, he has become Laura's coach and biggest fan, who always accompanies her as she trains on the track.
Laura's training includes Deka Comp, which focuses on growing critical physical skills like strength, cardiovascular/respiratory endurance, stamina, power, flexibility, balance, coordination, agility, and accuracy. In 2021, Laura reigned as The Second Fittest Woman on Earth. Her perseverance, resilience, and persistence took her to the platform, and the world started to look at her and the country she represented. Aside from this, she also won the CrossFit Lowlands Throwdown in the same year and also ranked in second place.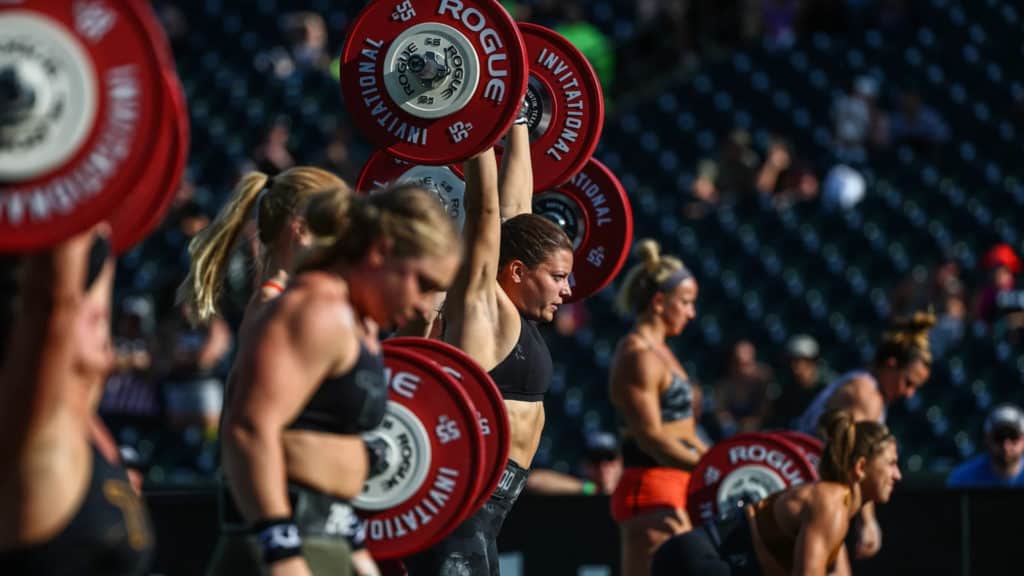 Because of this, Laura made it to the Wodapalooza summit, trained in the US, and went to Canada to Deka Comp to see her coach, Michele Letendre. She joined the Team Series and teamed up with Ben Smith, where they won two out of the eight workouts and ended in first place. In 2022, Laura won three significant awards to add to her increasing triumphs. She won third place at the CrossFit Games and gained first place at the CrossFit Lowlands Throwdown and Rogue Invitational.
The 25-year-old athlete from Hungary models consistency and tenacity and shows her competitive spirit from the very beginning. "Ever since I was a little girl, I've loved to compete," Horvath says, referring to her youth in Budapest. "Getting close to the top means a new level of pressure. What happens at the moment that's the ultimate judgment. But that moment isn't waiting for you. You have to earn it," she added.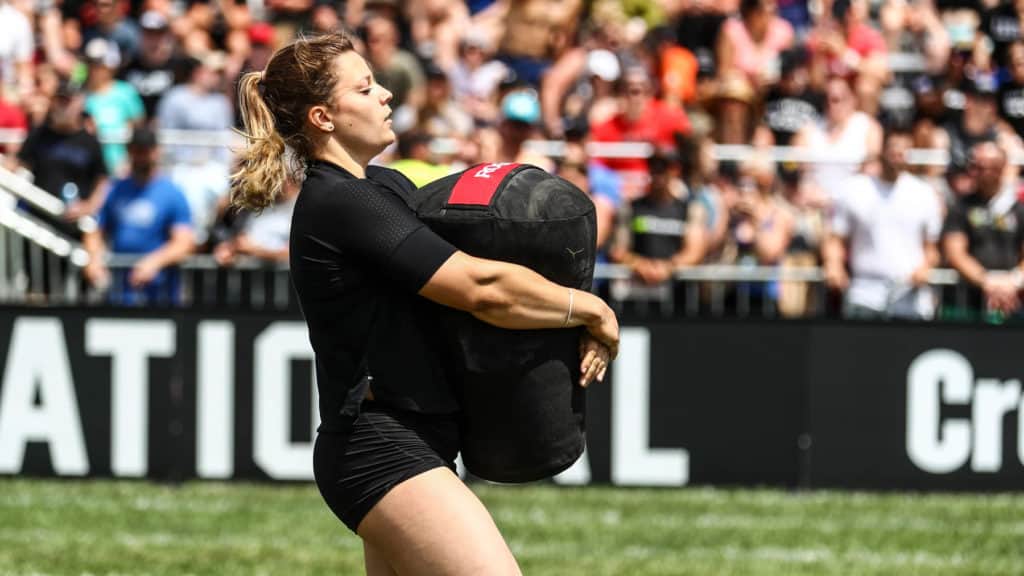 Laura Horvath Kaduzs T-Shirt
Made in the USA, the Laura Horvath Kaduzs T-Shirt is the first Signature Series t-shirt inspired by Rogue Invitational champion Laura Horvath. It is made from a soft poly-cotton blend construction that is durable, flexible enough for the gym, lightweight, and contoured for out-and-about clothing.
This unisex shirt is available in Heather Lieutenant with an athletic fit. It features Laura's friendly mantra/hashtag #KADUZS in bright block lettering across the back and Rogue branding on the front.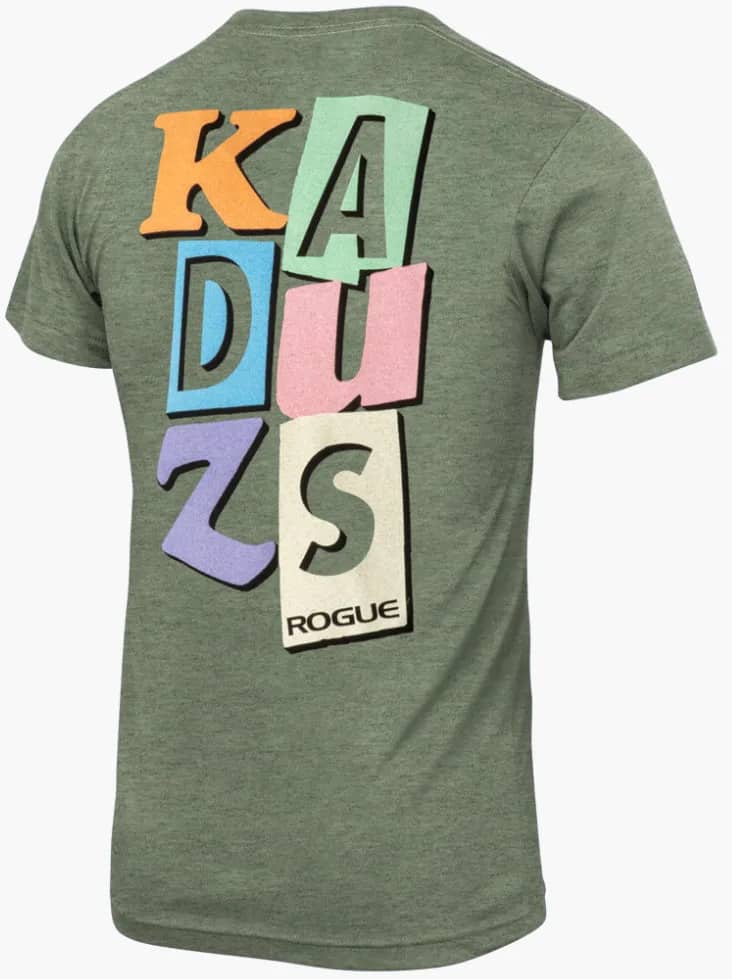 Laura Horvath Kaduzs T-Shirt – In Summary
That's our close-up look at Laura Horvath Kaduzs T-Shirt.
Laura Horvath's mantra in colorful lettering will bring vibrancy to your training and compel you to work as hard as her. With Rogue branding, quality and craftsmanship are guaranteed. Rogue Fitness is the leading manufacturer of strength and conditioning equipment, including barbells, power racks, sleds, accessories, and apparel.
Looking for more options? Check out these other great products:
There's also the Justin Medeiros Let's Go T-Shirt from Rogue.
Show some love for the old-school with the Nike Mat Fraser HWPO gear.
More products from Rogue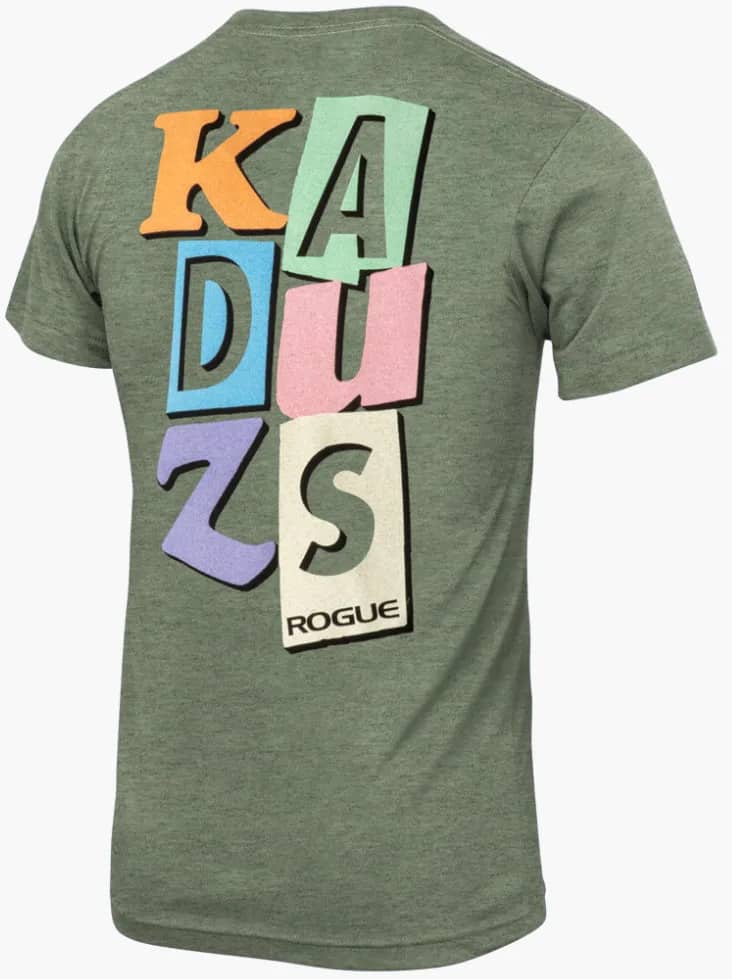 Photo Credits
Product photos on this page are property of Rogue.
This website is not affiliated or associated with CrossFit, Inc. CrossFit is a registered trademark of CrossFit, Inc.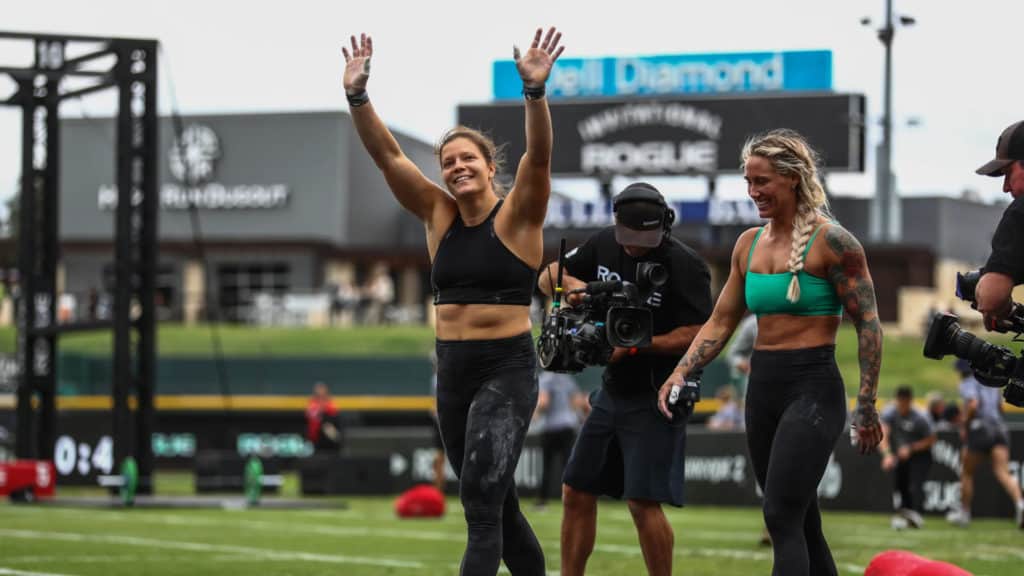 Affiliate Disclaimer
We are an affiliate of Rogue and others that sell this training gear. If you buy clothing or other training gear after clicking the links in this article, we receive a small commission at no extra cost to you. This helps us to bring you in-depth information and content on these great training products.
Tim is the founder of FitAtMidlife.com – an avid gym rat for 30+ years, he's a reviewer of many, many shoes – and founder of the Speed Bag Gathering – the world's only gathering of speed bag punching enthusiasts.  See more gym reviews at Tim's YouTube channel.