Here's a bunch more Rogue Stocking Stuffers for 2022.
Stocking stuffers come in different sizes, and they are not always small. No one is too old to receive delightful items in their stockings. Here are more stocking stuffer ideas if you want a change from the usual things you put in your loved ones' stockings.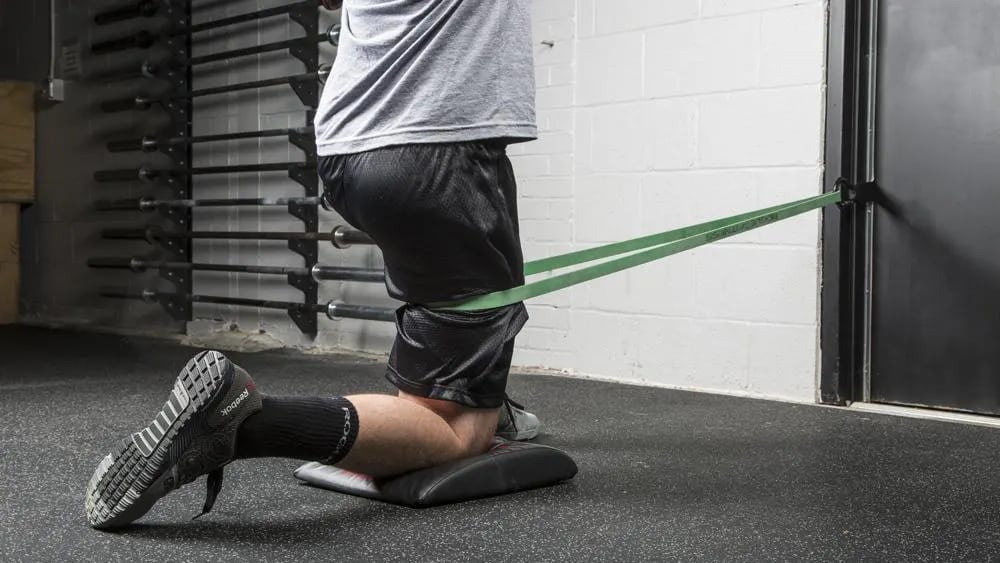 From Rogue Fitness, just in time for the holidays:
Rogue Stocking Stuffers 2022 – Part II – Overview
The greatest gifts sometimes come in small packages, which rings true regarding stocking stuffers. They are tiny treasures given to people that matter most to you, so you know they are truly valuable. They may be small and affordable, but they are the ones that bring a thrill to the holiday season. That's because they are useful, practical, and unpredictable.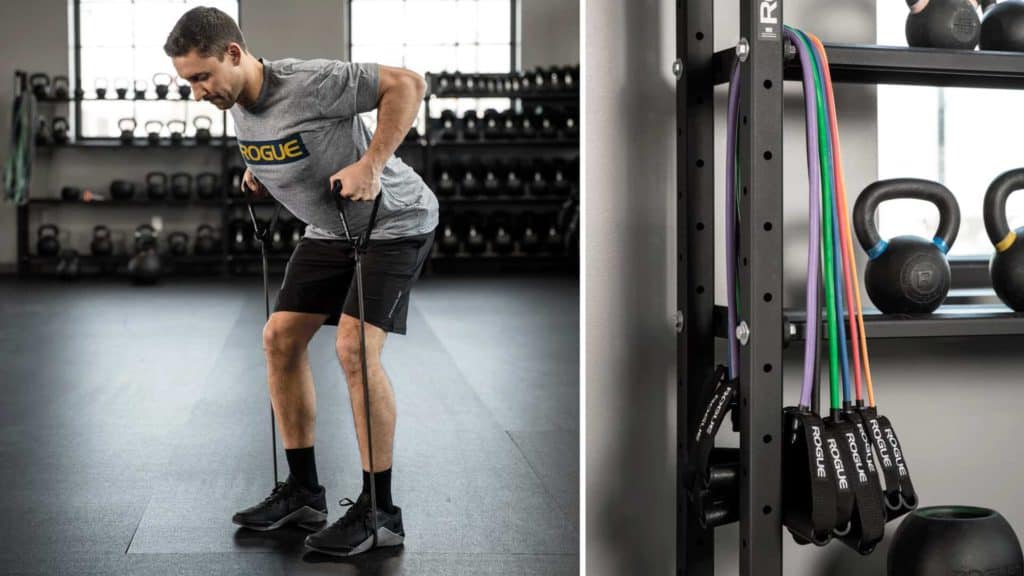 So, if you want to save time and bring a change to your usual stocking stuffer ideas, here are additional ideas from our previous article. These items will be appreciated more by your athlete loved ones, but even if they are not into fitness, these items may even motivate them to start their fitness journey.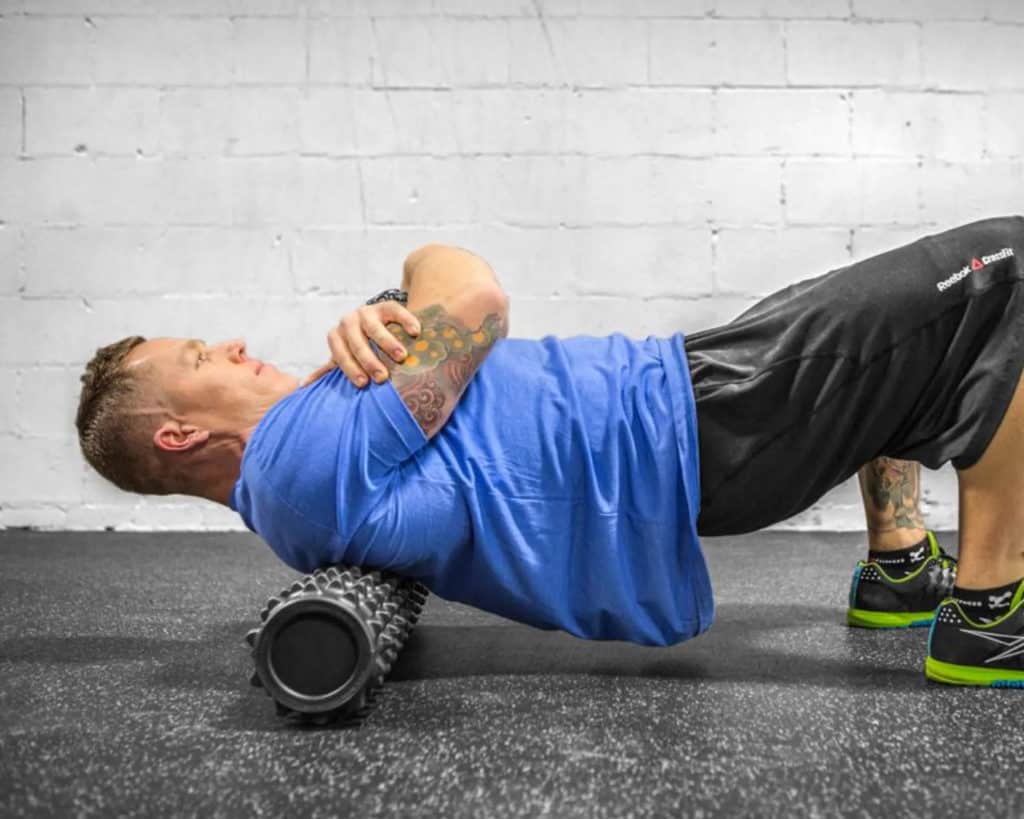 Rogue Basic Hoodie
Made from 70% cotton and 30% polyester, the Rogue Basic Hoodie offers soft, exceptional comfort without restricting your range of motion.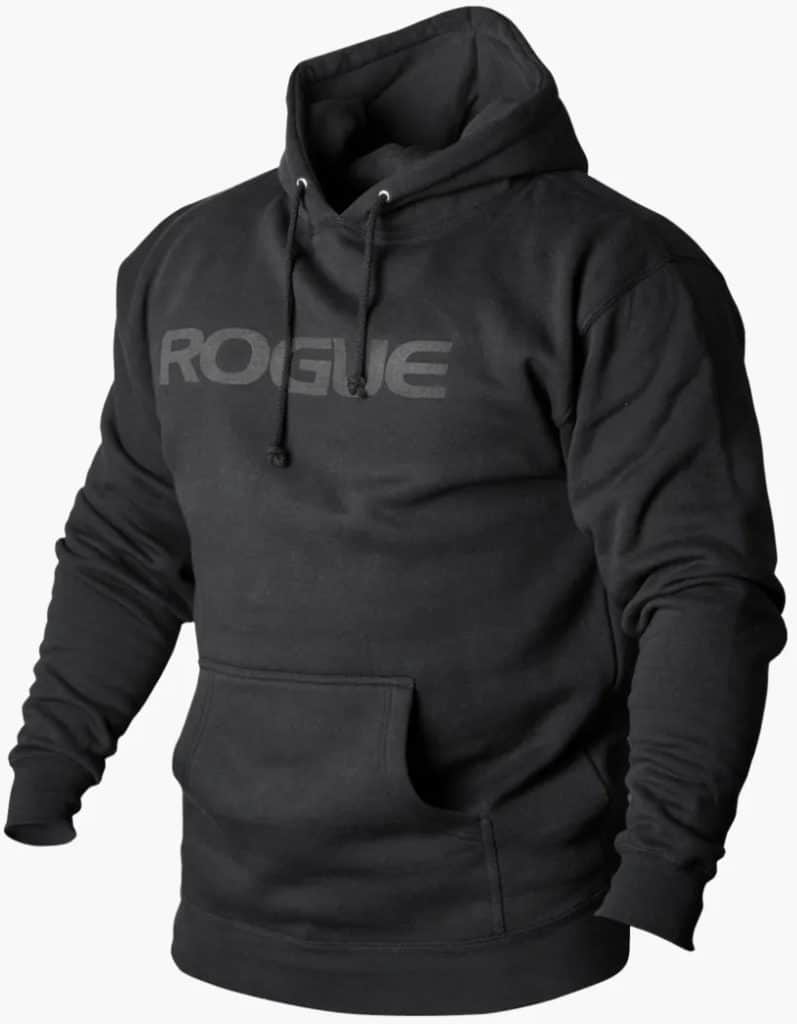 The latest design highlights the classic Rogue logo across the chest. It is available in sizes from Small to XXL.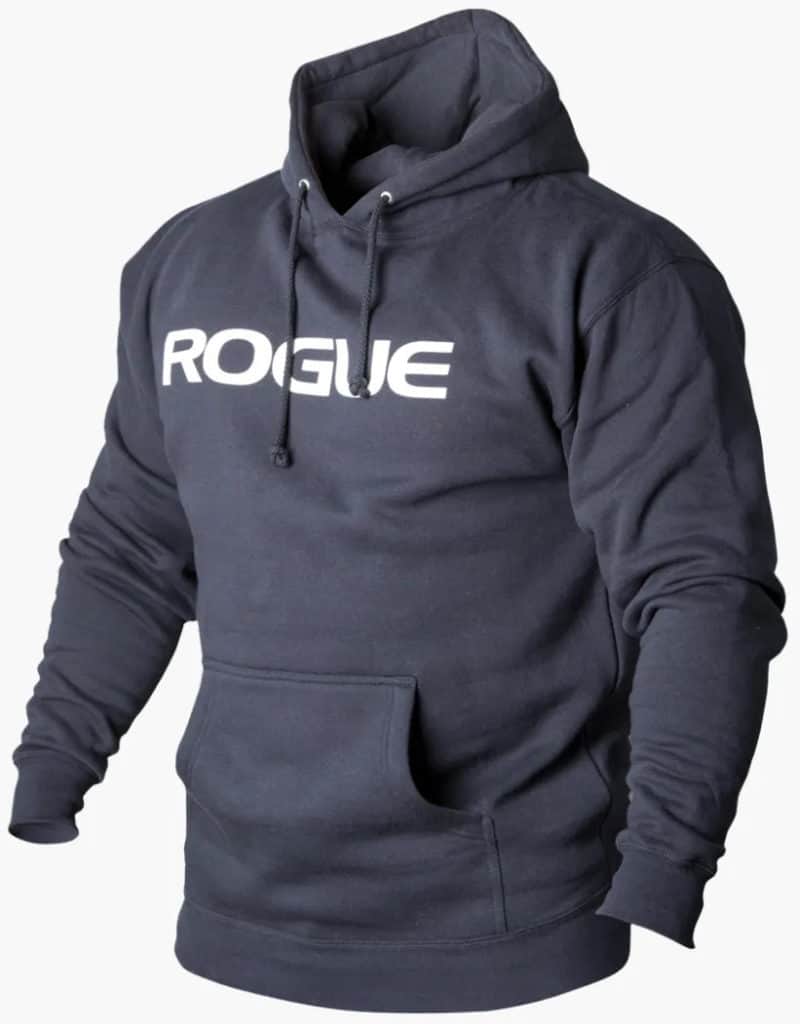 Rogue Tube Bands
Rogue Tube Bands are versatile mobility bands made from latex-based elastic, with textured-grip handles at both ends. These bands deliver incrementally greater resistance as they are stretched with their 48″ base length.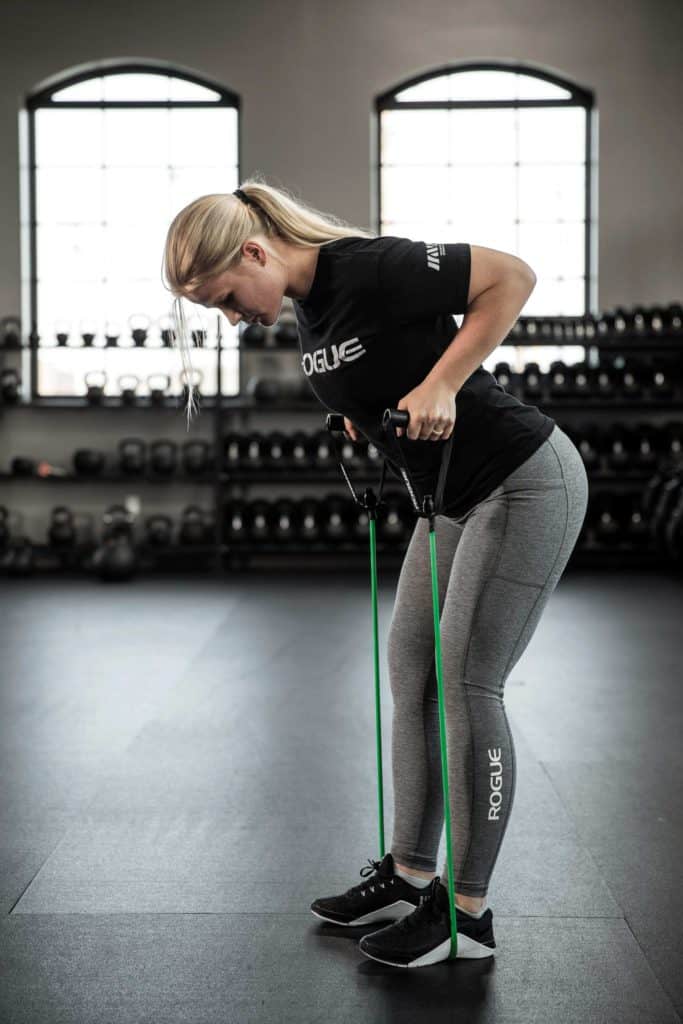 Rogue Tube Bands can be ordered in pairs or in specific multi-band packages: #0 Very Light Tube Band Pair – Orange #1 Light Tube Band Pair – Red #2 Medium Tube Band Pair – Blue #3 Heavy Tube Band Pair – Green #4 Very Heavy Tube Band Pair – Black #5 Super Heavy Tube Band Pair – Purple Light Package – #0, #1, and #2 bands Heavy Package – #3, #4, and #5 bands Complete Package – All 6 bands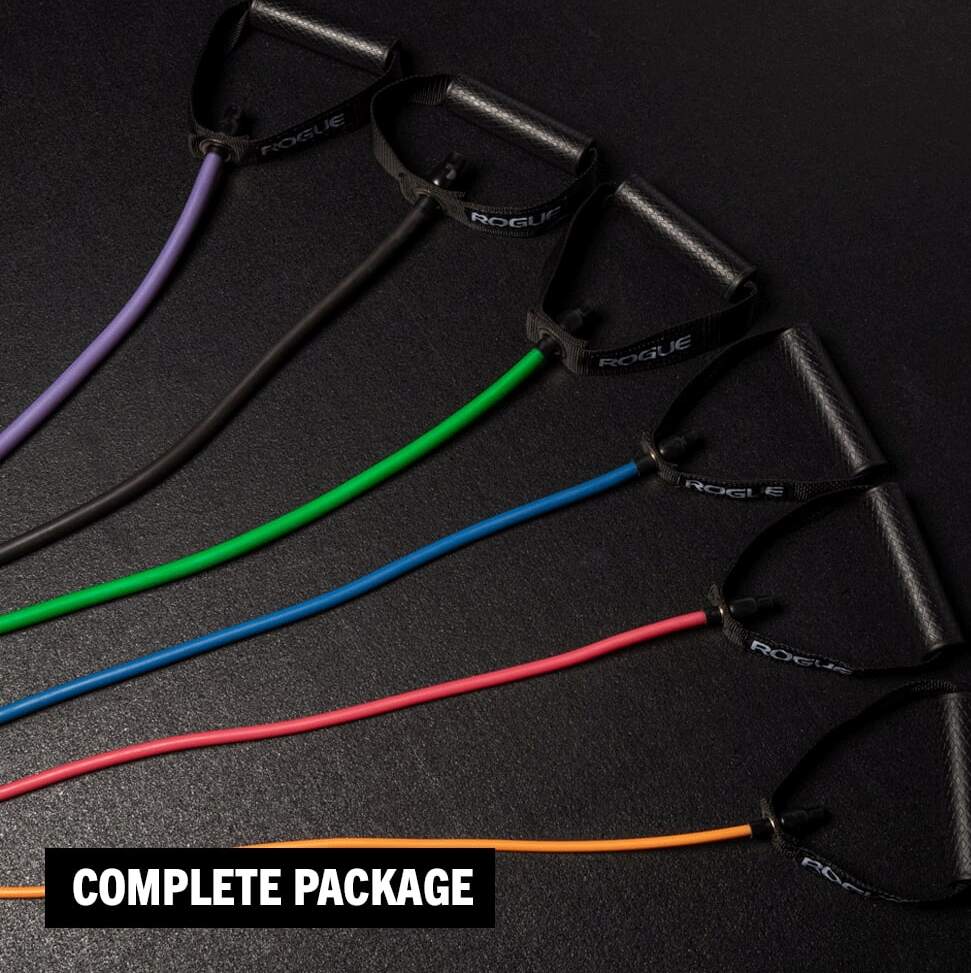 Rogue Echo Lifting Belt
Made from genuine leather, the Rogue Echo Lifting Belt includes ten precision-spaced holes and a single-prong buckle design for effortless custom tightening and excellent comfort and support.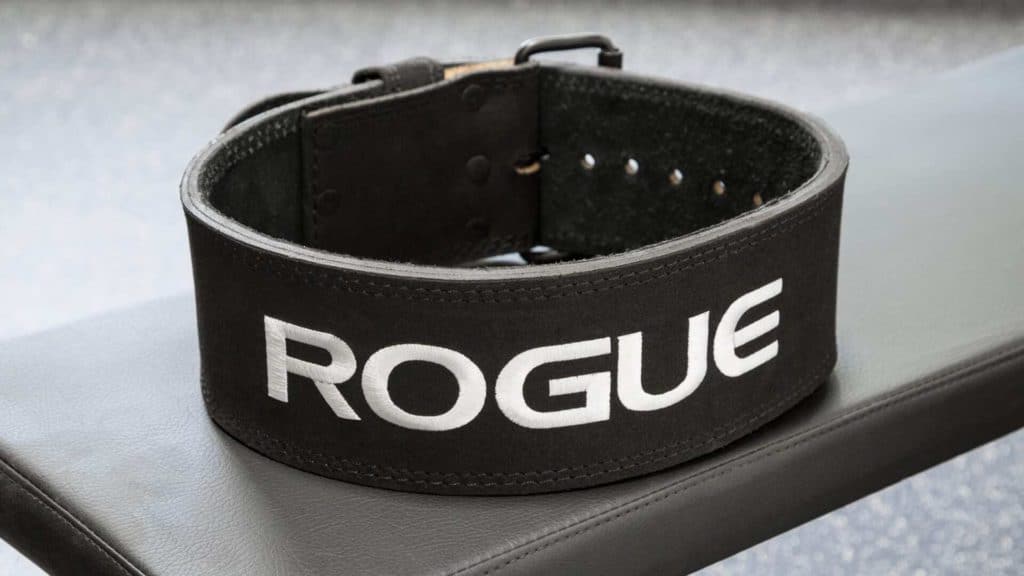 It needs a little break-in time but is reliable enough for securing the abdominal muscles and lower back on various lifts. This belt is 10mm thick and 4″ in diameter.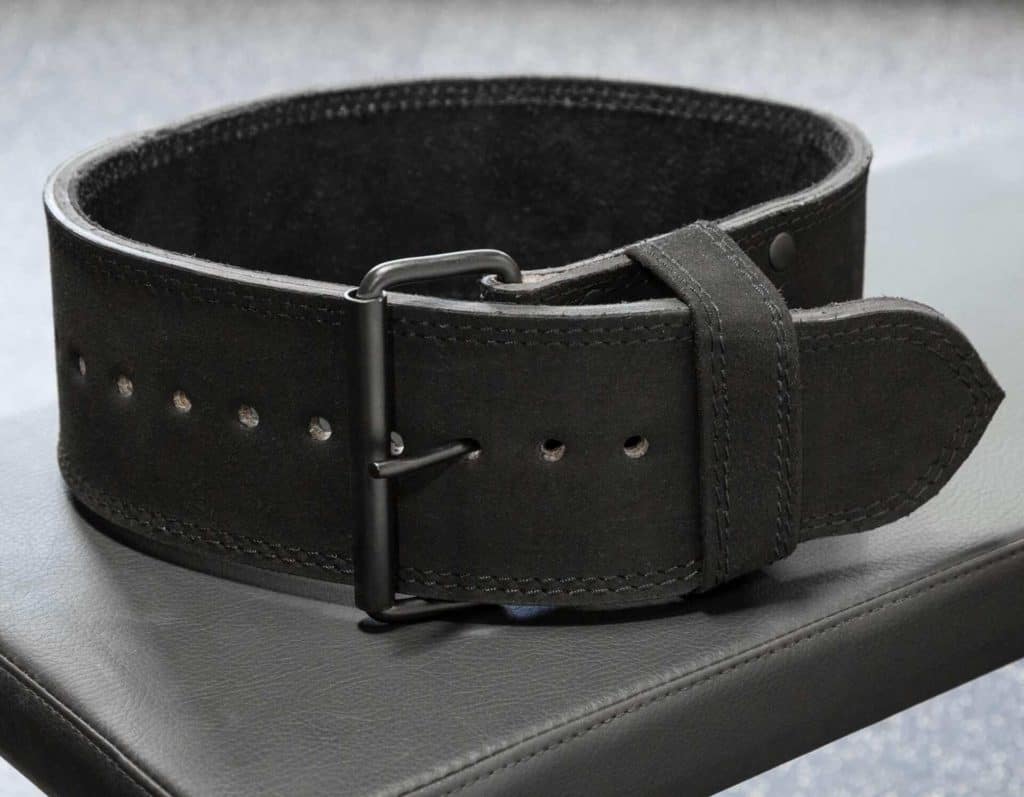 WOD Toys – Kid's Barbell and plates
The WOD Toys – Kid's Barbell and plates are designed for children three and up and are made from safe, durable plastic, and give kids an introduction to how real barbells work. Aside from them imitating you in performing standard weightlifting movements, your kids can also load the bar themselves using WOD Toys' exclusive mini bumper plates and collars.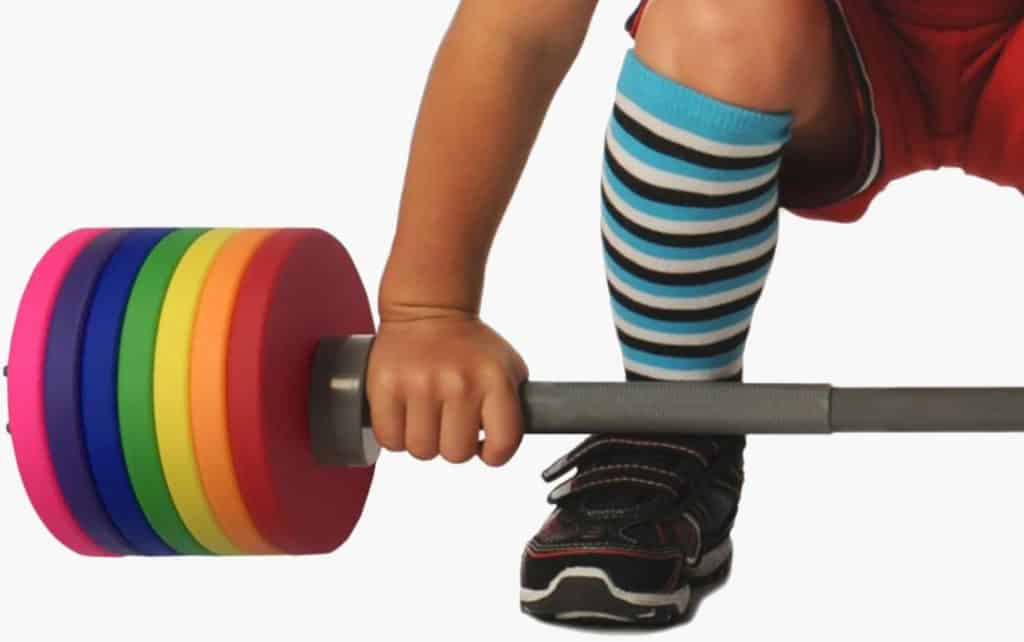 The mini barbell is 36″ long and comes with four loadable plastic plates (red and blue) and two collars. It can load up to 12 mini plates, weighs 2.2lb, and comes in different colors.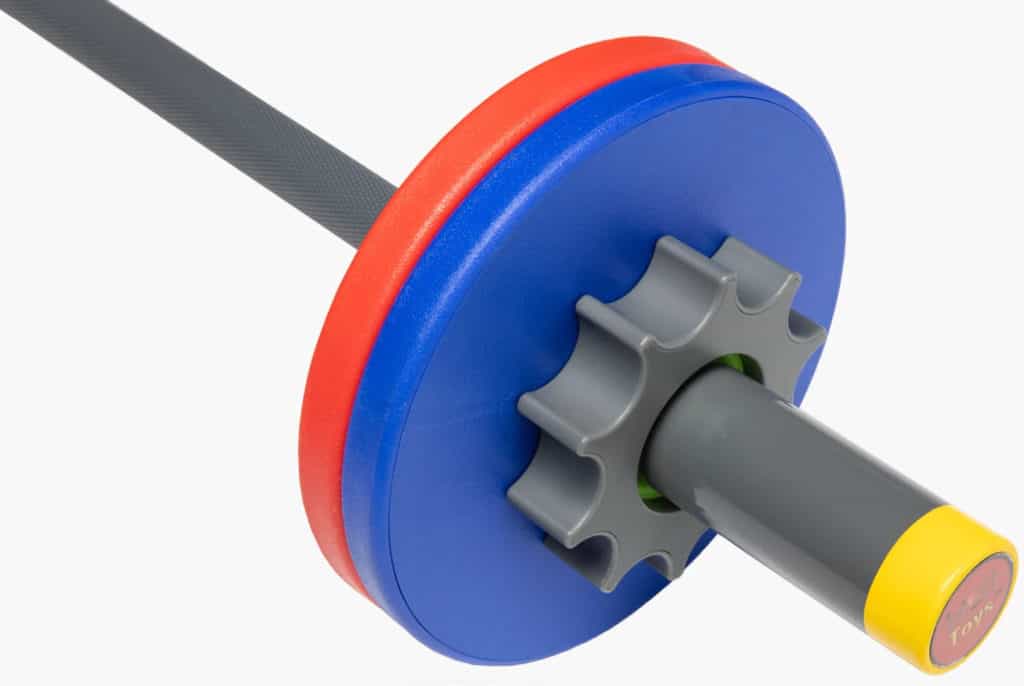 Rogue Basic T-Shirt
The Rogue Basic Shirt is made in the USA, featuring a lightweight 50/50 poly-cotton construction with an athletic fit. The Rogue logo is printed across the chest in a red, white, and blue design.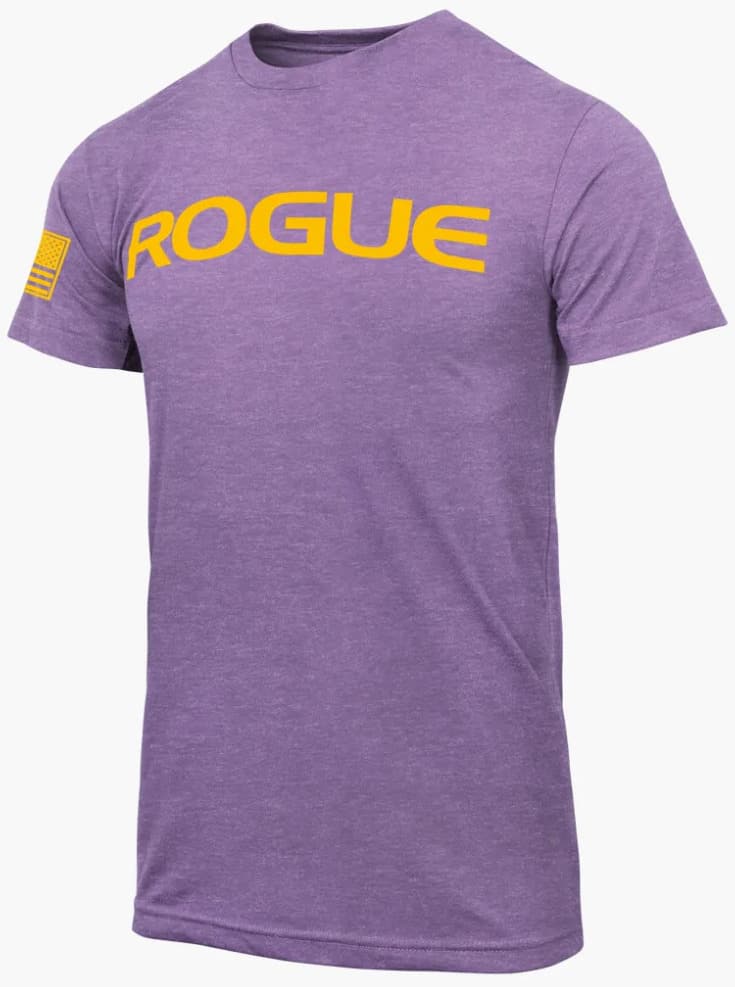 This shirt offers enough breathability and range of motion for the gym with enough comfort for casual wear. It is a unisex shirt and is available in several color options.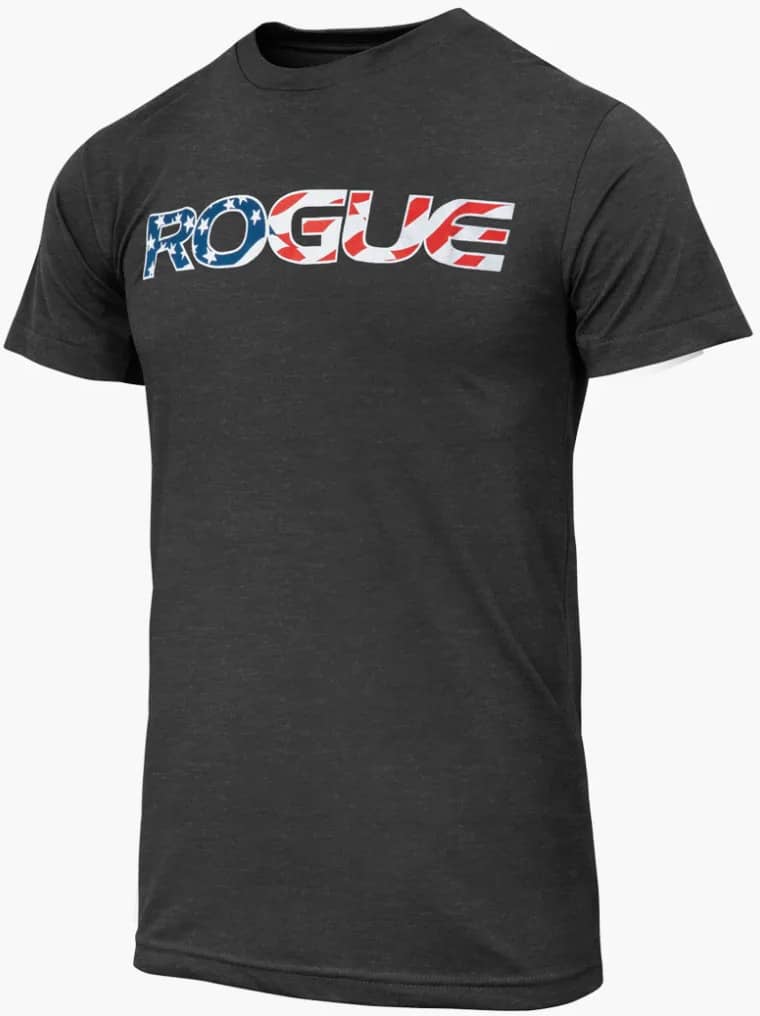 Rogue Fight Shorts
The Rogue Fight Shorts are updated with new color schemes and official Rogue branding. These fight shorts are made from 100% polyester construction with a 3.5" side slit and ventilation for maximum comfort and range of motion.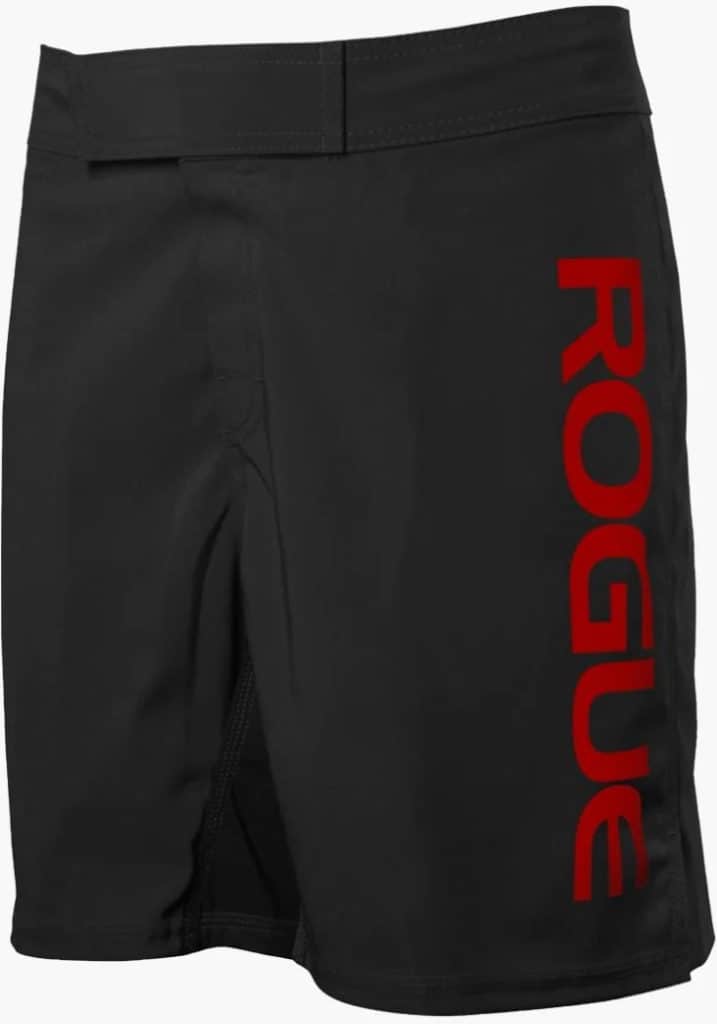 They are great for CrossFit, martial arts, weightlifting, etc., and have stealth hip pockets for cash, keys, or phones.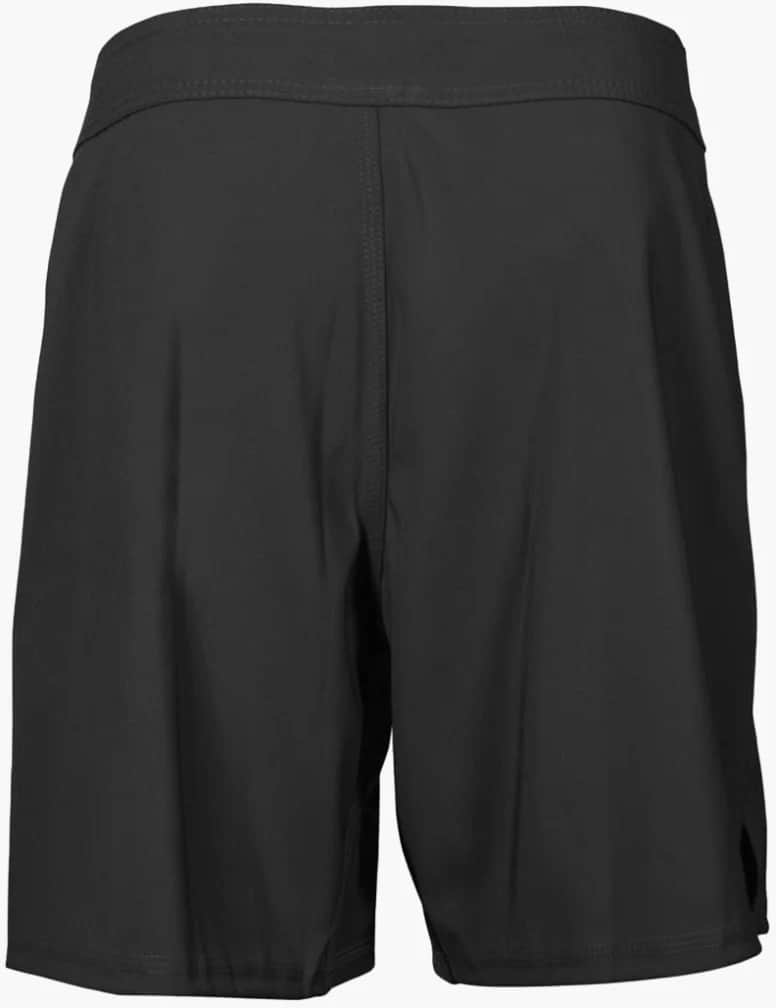 Rogue Door Strap
Completed in Columbus, Ohio, the Rogue Door Strap is a simple, portable solution for dynamic mobility work and stretching exercises. The strap itself is made from a double zig-zag stitched, black nylon webbing and measures 10″ long. One end of the strap is attached to a heavy-duty, black steel carabiner (American-made), while the other highlights a sewn together from seven layers of black webbing.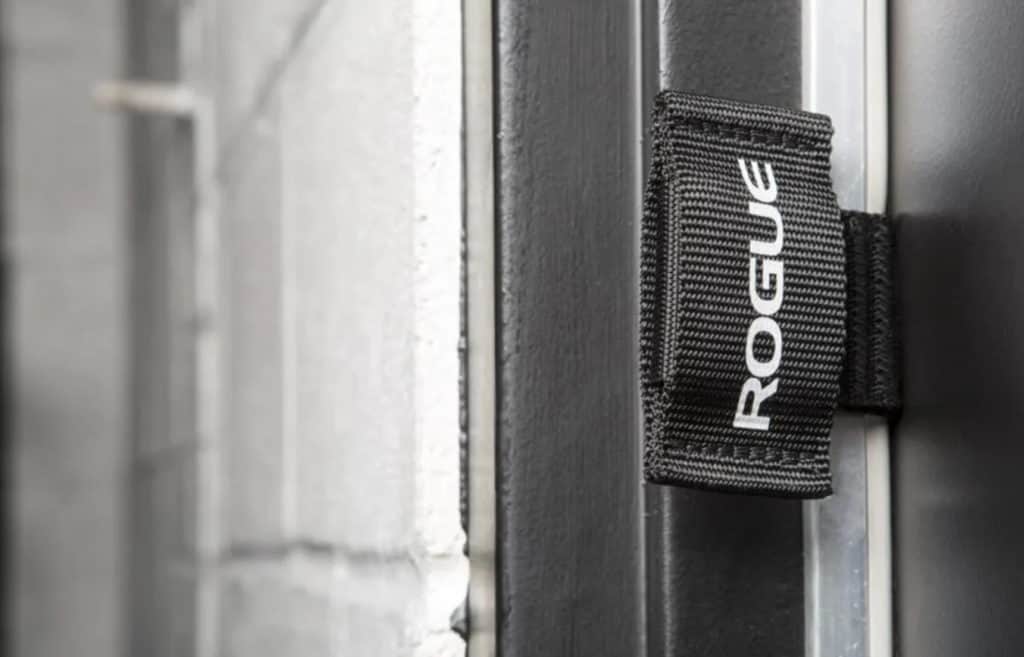 It is durable enough to support most of the same exercises you would perform with your mobility bands in the gym. All you need is a solid door that closes firmly, and you're good to go. Just throw the anchor point over the top of a door and close it to keep the strap secure, then attach any existing resistance bands to the carabiner and get to work.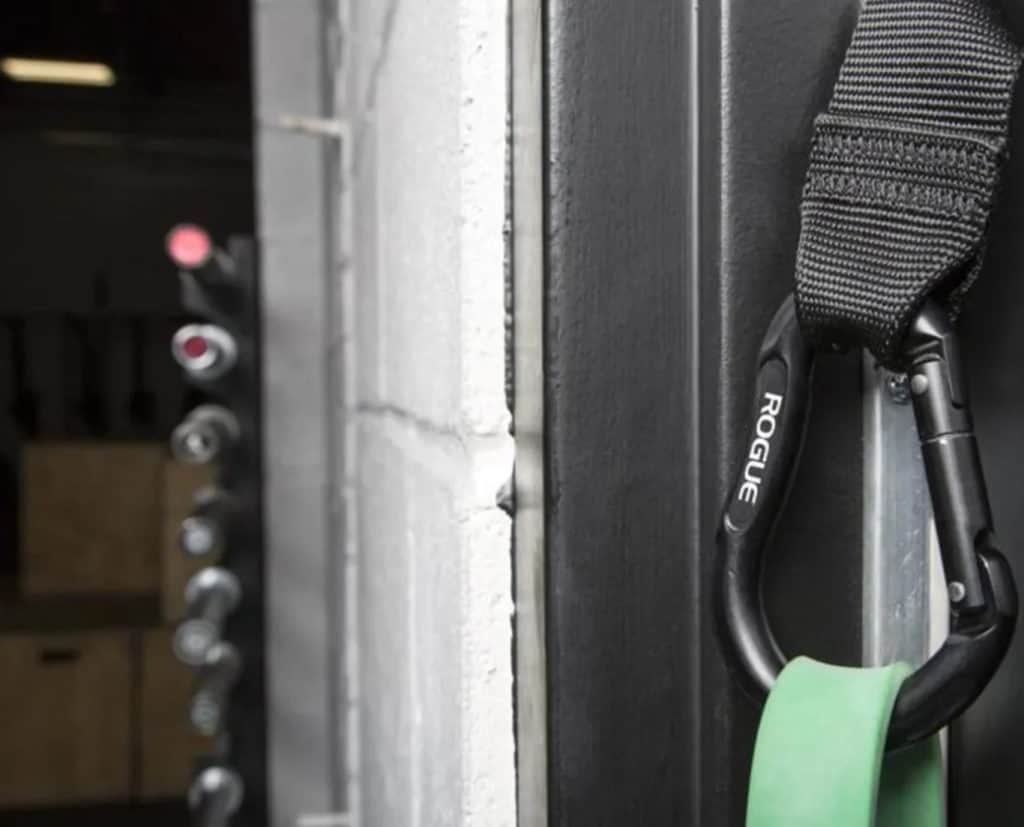 Mat Fraser Hard Work Pays Off (HWPO) Patch
This exclusive patch is inspired by 5x "Fittest Man on Earth" and longtime Rogue athlete Mat Fraser. It has a 3" x 2" rectangular design and comes in black and white.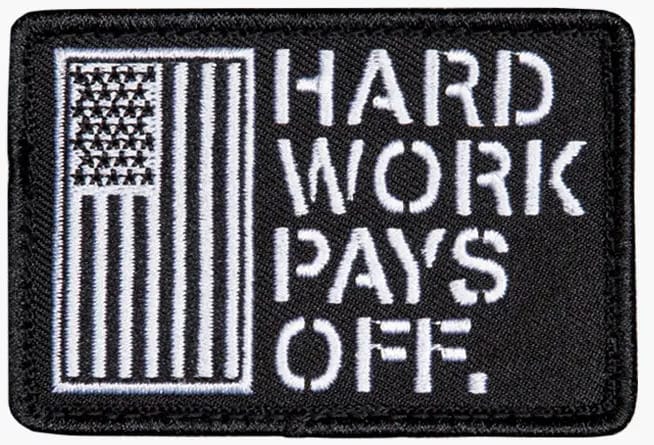 It has a comfortable hook backing and makes a significant addition to a jacket, cap, rucksacks/backpacks, and weight vests. 
Rumble Rollers
The RumbleRoller is a scientifically engineered mobility tool developed to simulate thumb-like, deep-tissue massage pressure. This roller is more forceful than most traditional foam rollers and is able to get deeper into the muscle fascia to reach the most difficult trigger points.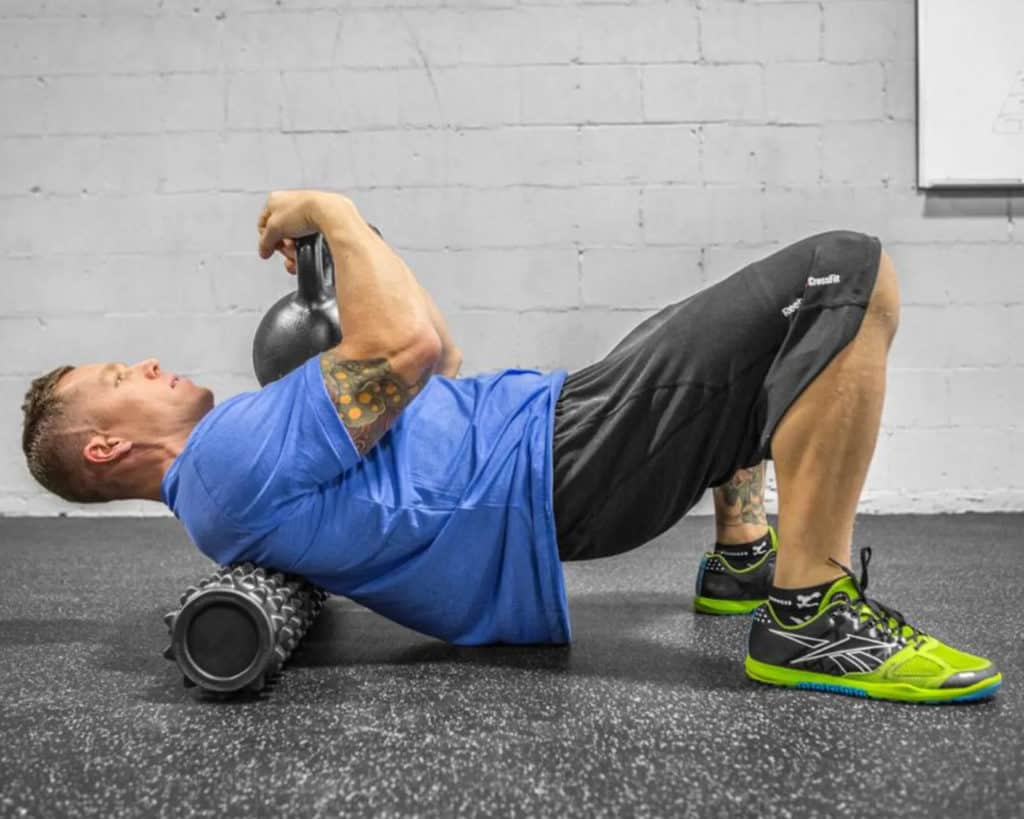 The design comes in two variations of firmness: Original – Blue Firm but flexible bumps Closest to simulating actual thumb pressure Great for all body parts and works better around bony areas Recommended for newbies and experienced users switching over from conventional foam rollers XFirm – Black 36% firmer than the original RumbleRoller Helps with breaking up deeper, more dense muscle tissue knots Only recommended for proficient users with especially dense muscle tissue that doesn't respond to normal massage pressure. This model does dig deeper into thicker muscles but may be too painful to use on some body parts.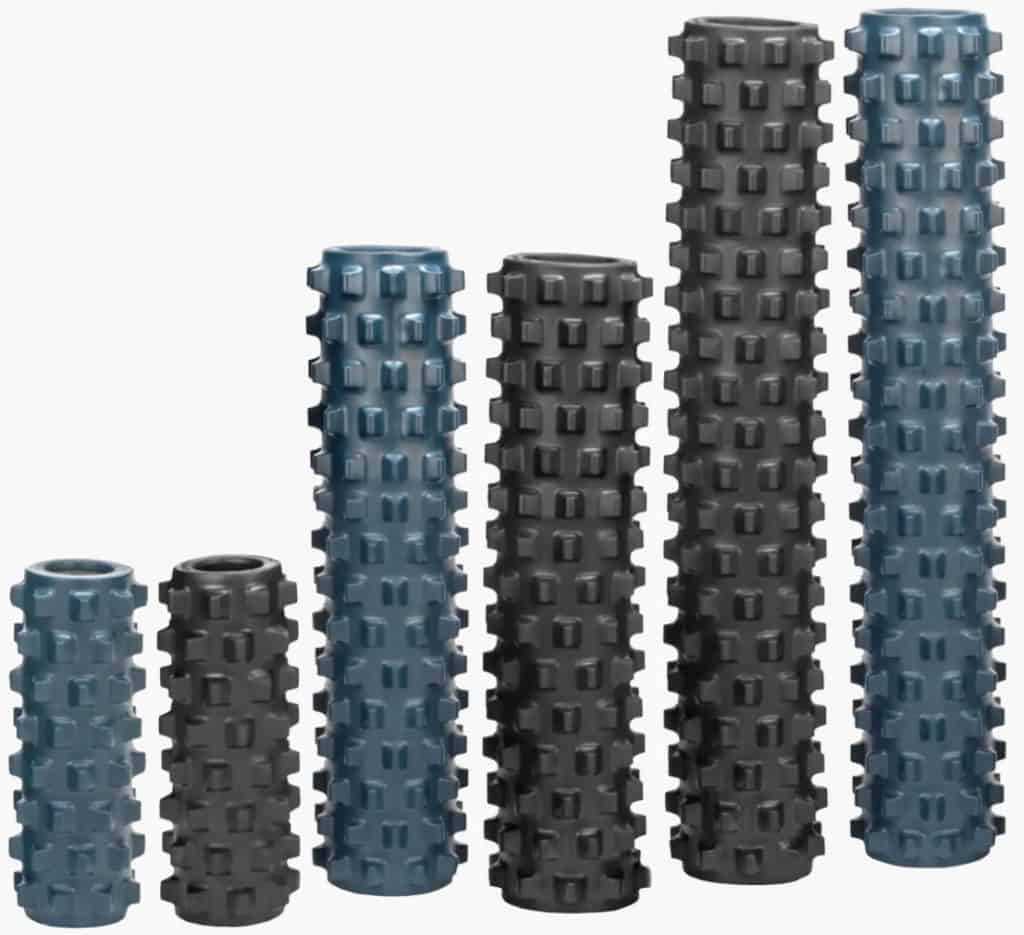 Fat-Gripz
The Fat-Gripz is made from a military-grade, high-density compound and can immediately convert any standard barbell into an axle bar (thick bar). They fit most dumbbells, pull-up bars, and cable attachments—doubling the thickness for a greater test of arm and grip strength.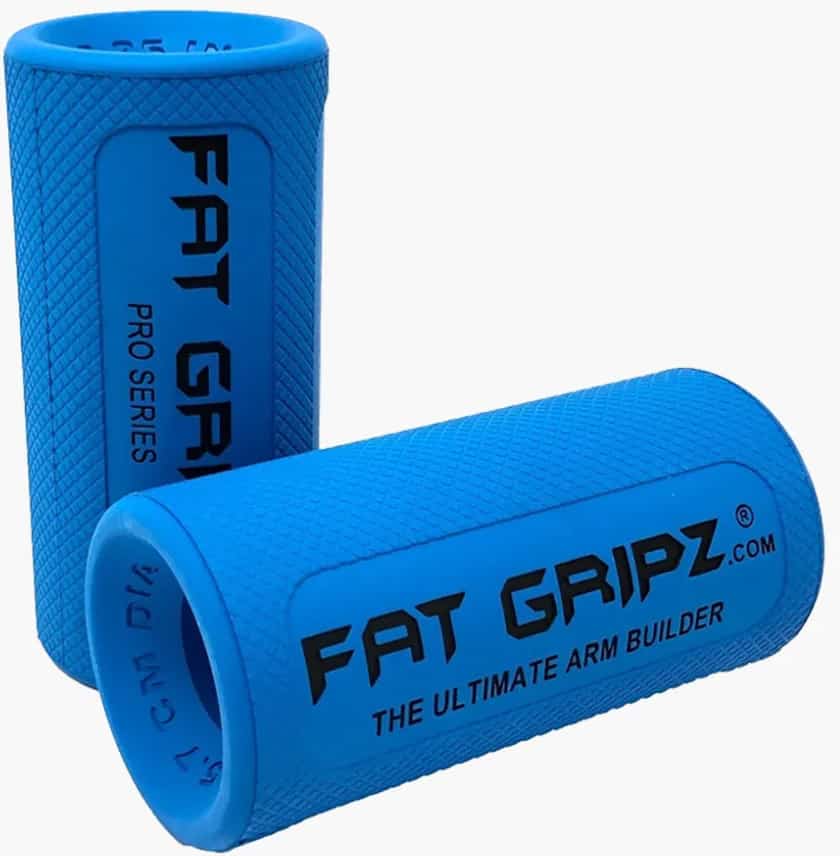 Fat Gripz holds to the bar firmly like a clamp and won't compress even if you're deadlifting intense loads. Thick bar training with Fat Gripz instantly targets your body's weak links—improving muscle activation and giving you more strength and mass.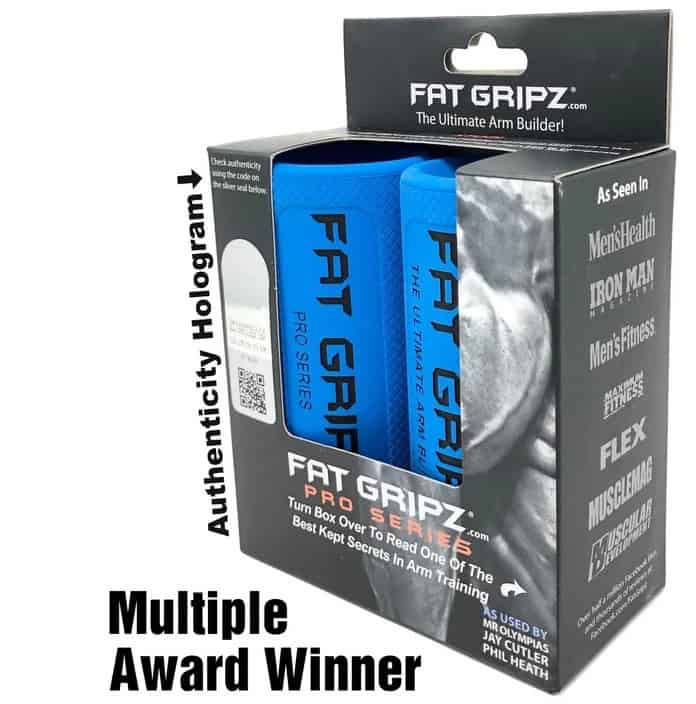 Rogue Stocking Stuffers 2022 – Part II – In Summary
That's our close-up look at the Rogue Stocking Stuffers 2022 – Part II.
Rock your stockings this holiday season with these stocking stuffer ideas. They are practical, unpredictable, and relatively cost-effective. They are perfect for your loved ones who are into fitness and for those who want to be inspired to start their own fitness journey.
Looking for more options? Check out these other great products: Rep Fitness Stocking Stuffers 2022 – Part II or Rep Fitness Stocking Stuffers 2022 – Part I
More fitness gift ideas.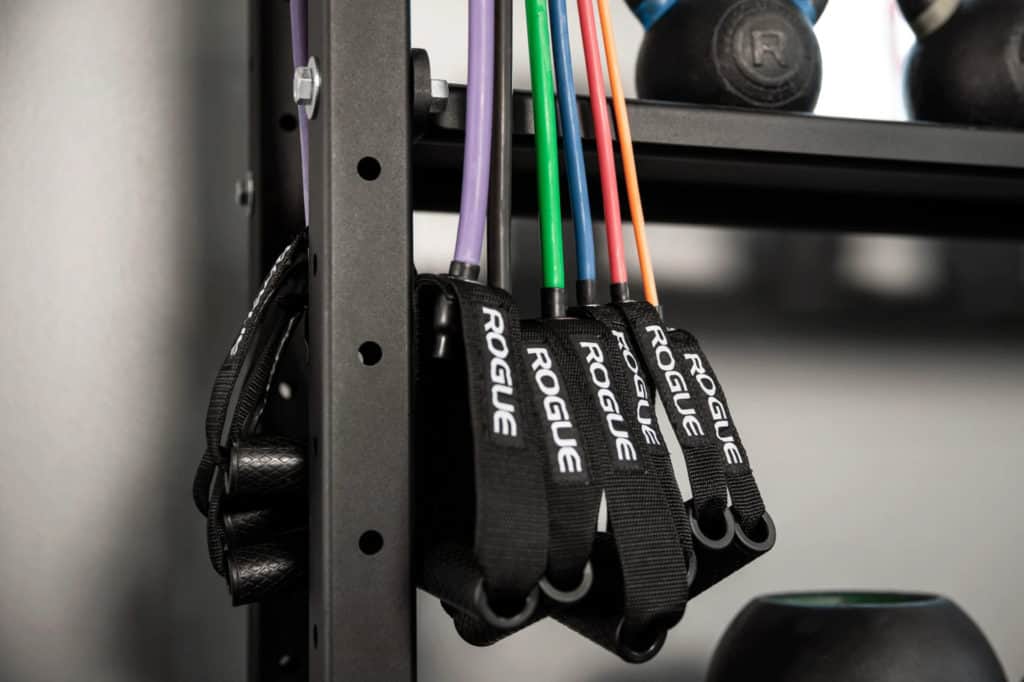 Photo Credits
Product photos on this page are property of Rogue Fitness.
This website is not affiliated or associated with CrossFit, Inc. CrossFit is a registered trademark of CrossFit, Inc.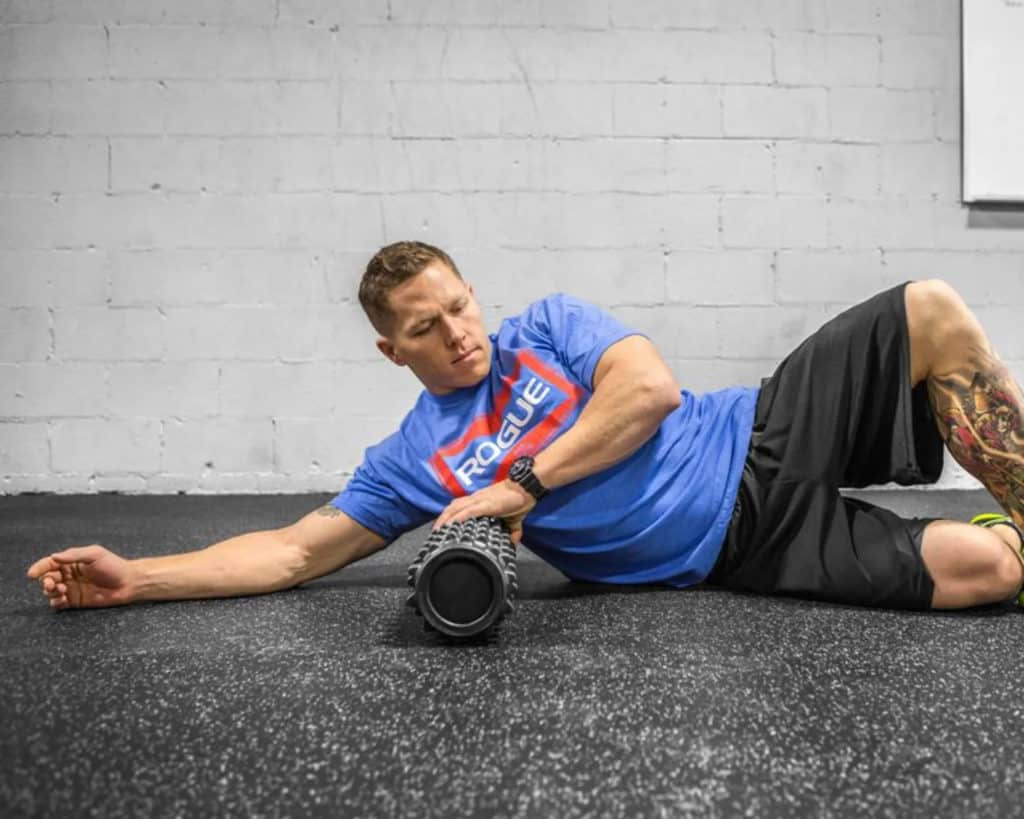 Affiliate Disclaimer
We are an affiliate of Rogue Fitness and others that sell this training gear. If you buy clothing or other training gear after clicking the links in this article, we receive a small commission at no extra cost to you. This helps us to bring you in-depth information and content on these great training products.
Tim is the founder of FitAtMidlife.com – an avid gym rat for 30+ years, he's a reviewer of many, many shoes – and founder of the Speed Bag Gathering – the world's only gathering of speed bag punching enthusiasts.  See more gym reviews at Tim's YouTube channel.