Rogue has the red-hot
Echo Bike
. Grab one while they last!
Think you can burn some calories fast on the Rogue Echo Bike?
Rogue has just announced the 50 cal challenge.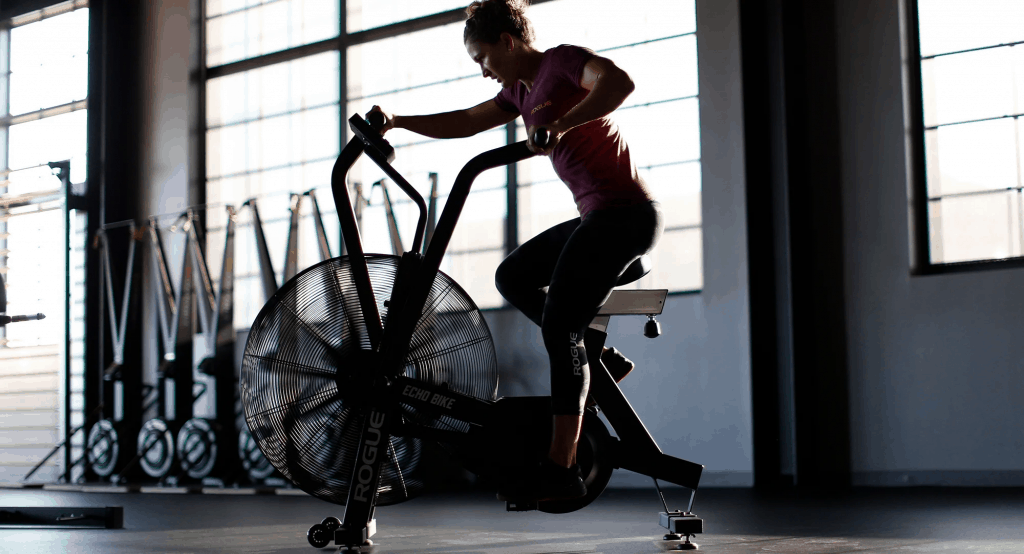 This first event of the inaugural Rogue Challenge will take place from Friday December 11th through Monday December 14th, 2020.
What's the challenge? Be the fastest to burn 50 calories on the Rogue Echo Bike.
Who can enter? Anyone with access to a Rogue Echo Bike can give it a shot. (NOTE: It's gotta be an Echo bike – no subs allowed!)
Simply register at RogueFitness.com/challenges
A $10 entry fee gets you into the competition – but $25 gets you entry as well as an official Rogue Challenge t-shirt.
You'll have to submit your time and a full video via the Beyond the White Board app.
By the way, it's well known there are some people that can do almost 50 calories in 30 seconds.
That's an incredible amount of power to put down in a short time – you have to average over 1,600 watts (estimated) on the Rogue Echo Bike!
Here's a some of the gear involved.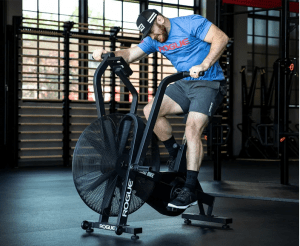 Challenge Registration
The first event of the inaugural Rogue Challenge is here. The goal: be the fastest to burn 50 calories on the Rogue Echo Bike.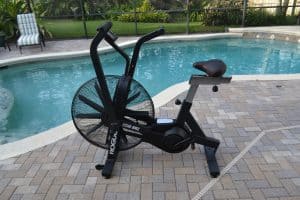 Rogue Echo Bike
In the market for the best fan bike / air bike? Get the Rogue Echo Bike. It's overbuilt and super-sturdy - which is great for high power output workouts. But it's also smooth and quieter than other air bikes that use a chain (The Echo has a belt instead.)
Rogue 50 Cal Challenge – Rules
How will it be scored? Here's a summary.
Get the full scoop over at Rogue: Rogue 50 Cal Challenge
Fastest athlete to reach 50 calories on a Rogue Echo Bike.
Tie Breaker 1: Time on the monitor when athlete reaches 25 calories.
Tie Breaker 2: Max watts output
Note – This information will be pulled from your video submission if needed.
You'll need to take a video – there's specifics you need to know:
Rogue 50 Cal Challenge – In Summary
Be a part of history in the making – the first inaugural Rogue challenge is here – and it's a killer.
If you've got an Echo Bike, and if you think you can pump out some serious power – give it a shot!
Looking for more air bike options? Check out our Best Air Bikes of 2020 article.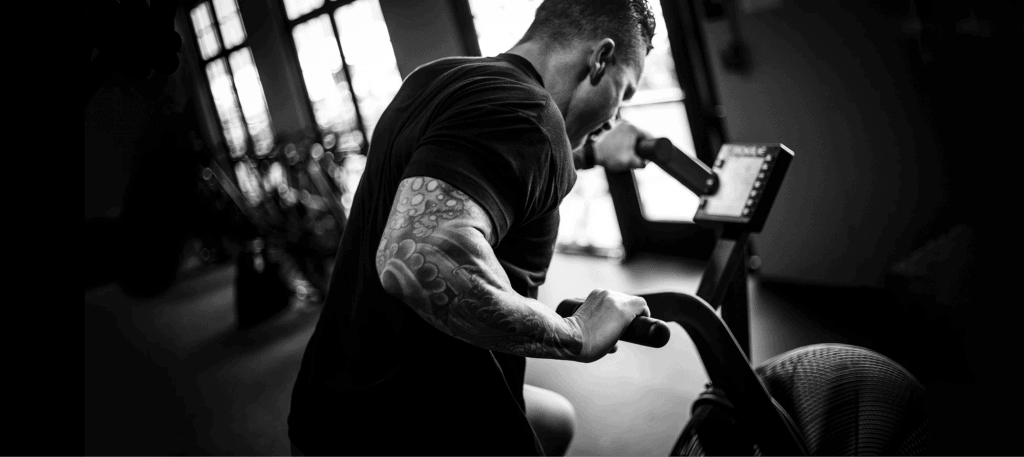 Why Rogue Fitness Products?
We're a
Rogue Fitness
affiliate – so if you order equipment after clicking the links in this article we receive monetary compensation. But that's not why we recommend Rogue. It's because their equipment is tough, durable, well-made, and made in America. Their equipment looks good, and works even better. Their innovative designs and diversity of options make your training better – allowing you to reach your personal goals faster. And that's why we love them.
Photo and Image Credits
The Rogue Fitness logo and some product imagery on this page is property of Rogue Fitness and provided by Rogue Fitness.
This website is not affiliated or associated with CrossFit, Inc. CrossFit is a registered trademark of CrossFit, Inc.
Tim is the founder of FitAtMidlife.com – an avid gym rat for 30+ years, he's a reviewer of many, many shoes – and founder of the Speed Bag Gathering – the world's only gathering of speed bag punching enthusiasts.  See more gym reviews at Tim's YouTube channel.