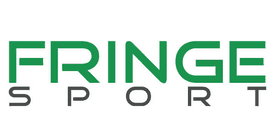 Starting Monday, July 16th, Fringe Sport has some great summer discounts via their Summer Swolestice sale.
What is Summer Swolestice? It's a Christmas in July style sale – way deep discounts on all sorts of stuff.
What's on sale now?
There will also be a daily Lightning Deal – deep discounts on limited quantities announced every day at 12 PM CT.

Shop Fringe Sport Summer Swolestice Sale Now

Who is Fringe Sport?

In their own words:

"FringeSport is the official supplier to the garage gym functional fitness movement. We serve the lifter, the WODder, and any individual with a burning desire to be better tomorrow than they are today. But most importantly, we serve you – our customers – because we understand you have options. Our mission is to make sure that when you choose us once, you keep coming back!"

Why Buy From Fringe Sport?

They've got some great equipment deals, but also consider this:

Customer first – always
Your pain is their pain
If they don't use it – they don't sell it.

When Does Fringe Sport Have Sales?

Fringe Sport has two really big sales – Summer Swolestice and Black Friday.

But they have promos and deals every day of the year.

So, if you've missed the big sales, go ahead and check out their daily deals and discounts.

Shop Fringe Sport Promos and Deals Now

Fringe Sport Black Friday 2018

Fringe Sport always has a large sale for Black Friday and Cyber Monday.

While we wait to find out what great deals they will have on offer, you can check out Fringe Sport's best selling items.