New Year's – Not the only time to make a profound change
We believe that making a profound lifestyle change for health and fitness sake is something you can do any time of the year – not just at New Year's. But we also understand the excitement and fervor for a fresh start with the new calendar year. We're happy to contribute some tips and tricks to maximize your success. With that in mind, consider that all these tips and tricks apply at any time of the year.
The time-honored tradition of the New Year's Resolution is just about upon us again for 2020.
(Time flies when you are having fun!)
Soon you'll hear countless declarations from your friends and family – about getting a new, fresh start – to right the wrongs and make some improvements in their life and health.
Much talk will be had, many goals will be set, and some may even be reached.
But most people won't get very far.
That gym membership will soon go unused, that new treadmill will serve as a convenient drying rack for the bath towels.
They'll run out of motivation and determination long before success.
A hastily chosen, ambiguous goal without a clear action plan has a minimal chance of success.
So let's talk tips and tricks for maximizing your chance of success with New Year's resolutions for 2020.
It all starts with a goal
You need a goal. Otherwise how do you know where you're going and how you get there? Having a goal gives you a vision, a destination, a desired end state – something you can look forward to and that will power the desire and motivation to keep moving forward.
But the goal has to be clear and unambiguous. And it's got to be realistic. So first, let's talk about what makes a good goal. We're going to borrow an oft mentioned business concept – the SMART goal (SMART is an acronym.)
Gym Memberships – Tips for choosing a gym
December and January will be chock full of good gym membership deals. But don't make a hasty decision. Most gyms have a day pass you can purchase. Test drive the facility a few times (and by "few" – we mean like ten times). Is it within easy commute distance? When is it crowded? Do they have equipment, or classes that you will use and enjoy – over the long term? Buying a dozen day passes over a week or two will cost something significant, but it is certainly preferable to signing up for a long-term contract – for something you may not use over the long term. We'd also recommend you check out several gyms in your area. And finally, maybe you can find a "no-gym" routine – something you can do outside or at your home. With no crowds, no commute, and less expense a home routine might be what you need for success.
SMART goals are:
Specific – The goal must be clearly defined or identified.
Measurable – It's best if the goal can be measured in a quantitative, unambiguous way.
Achievable – Ambitious goals are good, but it needs to be within our reach (maybe with a bit of stretch).
Relevant – The goal should apply to you, and your desires about what you wish to become or how you want to improve your situation. Therefore, you've got to set your own goals – nobody can do it for you.
Timely – Having a timeline by which you will accomplish your goal (a deadline, if you will) is an important concept – it helps drive motivation and is critical to the planning step of the process.
Here's some examples of good and bad goals:
BAD: Get healthy.
GOOD: Lose 3″ from waistline, and improve blood work and blood pressure to acceptable levels in 6 months.
"Get healthy" is just too vague – what does it mean? Where do we start? The second example, on the other hand is very specific, measurable, achievable (hopefully), relevant, and timely. That's a good goal.
By the way, slimming your waistline is an excellent goal – waist size is a key indicator of health risk.
Need CrossFit Holiday Gift Ideas?
Check out our
CrossFit Holiday Gift Guide
for great gift ideas for the hard-core CrossFit junkie in your life – newly updated for the best gifts of 2020.
Here's another example:
BAD: Start to exercise (or exercise more).
GOOD: Find and sustain a fitness program that is enjoyable, economical, and is likely to "stick" year-round, by June. Try at least three routines you've not tried before.
Again, the bad example is vague and not time-bound. The good example on the other hand is much more specific and time-bound. It's also a "launch pad" you can hopefully build off of for another goal after the first.
Take a moment now, and think a bit about your SMART goal. When you've got a few thoughts about it, move on to the next vital step – an action plan.
And then we need an Action Plan
Let's take a minute to plan. Having a goal but not a plan to get there is not going to be successful. A plan is a roadmap for how you reach your goal. Consider this:
"A goal without a plan is just a wish"
– Antoine de Saint-Exupéry, French writer, poet, and aviator.
Gym Crowds
Every gym is notoriously crowded with new year's resolutioners in January. This crowd lingers a bit until mid-February, and then the crowd is typically back to normal. Use the advice we provide in this article, and hopefully you'll be one of the few still around in March.
Planning is the process of thinking about and organizing the activities required to achieve a desired goal.
Let's say your resolution is to lose 10 pounds within the next 4 months. That's pretty clear, but how will you do it?
That will require losing 2.5 pounds per month (That's about an 8,750-calorie deficit over the month) – and therefore we'll have a sense of whether we are on track for success or not.
But how will we actually get there? Probably by "eat less and exercise more".
Not bad, but needs work.
How about this:
"I will eat such that I maintain a 250-350 calorie deficit every day. I will do this primarily by eliminating all high-calorie beverages such as sodas, juices, and specialty coffees and only drink water, tea, or coffee (mostly black). Secondly, I will decrease the amount of carbohydrates in my diet and increase protein and fat such that I feel satiated and not prone to hunger pangs."
And regarding the exercise:
"I will walk an extra 1/2 to 1 mile per day, with the goal of walking at least 10 miles per week".
Great – the action plan is starting to take shape. What's great about this plan is that it's got some wiggle room – you don't have to nail an exact caloric deficit every day, nor do you have to walk a lot. And if you miss a day, you can always "catch up" the next day. But there's a few more components needed, such as:
"I will calculate my Basal Metabolic Rate (BMR) such that I know what approximately a 300-calorie deficit is. I will add a reasonable estimate of calories on top of my BMR to account for daily activities."
"I will buy a small digital food scale such that I can (for a short while) get an understanding of the caloric content of food that I eat." This is pretty easy to do by using the variety of free websites that provide nutritional content info. And really you will find that you tend to eat the same general items over a longer time frame – so don't fret – you won't be food logging forever, soon you'll have a pretty intuitive sense of what your "go to" food items provide from a calories perspective.
"I will buy a small pedometer or smartphone GPS tracking application such that I can accurately measure distance walked."
And lastly – this plan is totally realistic. 2.5 pounds of weight loss per month should easily be within reach for most people.
It's also not an extreme plan – that would require iron will and determination 24 hours a day, for weeks on end.
That's where a lot of people go wrong too.
Going to the gym 7 days a week? That will last about 1 week, if that (even for me – and I live to workout!)
It's simply too much to commit to, on top of everything else in your life.
And one more thing – did you notice that our plan addresses both nutrition and exercise?
That's because when weight loss or body recomposition is your goal – both are essential elements – with nutrition and diet perhaps being a bit more important.
Why is that?
Because it's much easier to eat the calories than to get rid of them later via exercise.
Workouts for the Home
We've built a great
free
tool for home and travel friendly workouts. The
Home and Travel Workout Of the Day
generator will give you hundreds of exercise options that require NOTHING beyond yourself, a place to workout, and some willpower on your part. Gyms and equipment are not needed for exercise. Where there's a will, there's a way. It's
free
and works on phones, tablets, Windows, and Mac – so check it out.
Tracking Progress and Course Corrections
Now it's time to put the plan into action.
Because we've got a good plan – it's realistic, it's relevant, and measurable – we can tell whether we are on track or not. And if you aren't, you can make adjustments as needed to get caught back to where you should be. Not meeting the monthly goal? Double check your BMR – or double down on food logging – etc.
Now let's talk milestones. We're huge believers in setting little "mini-milestones" – these achievements help you stay motivated and let you track progress right away. Start small. These small increments add up and before you know it – you are there! In this example, you should be 2.5 lbs lighter at the end of the first month, and 5 lbs. less at the end of the
second month.
And that's going to help you stay motivated.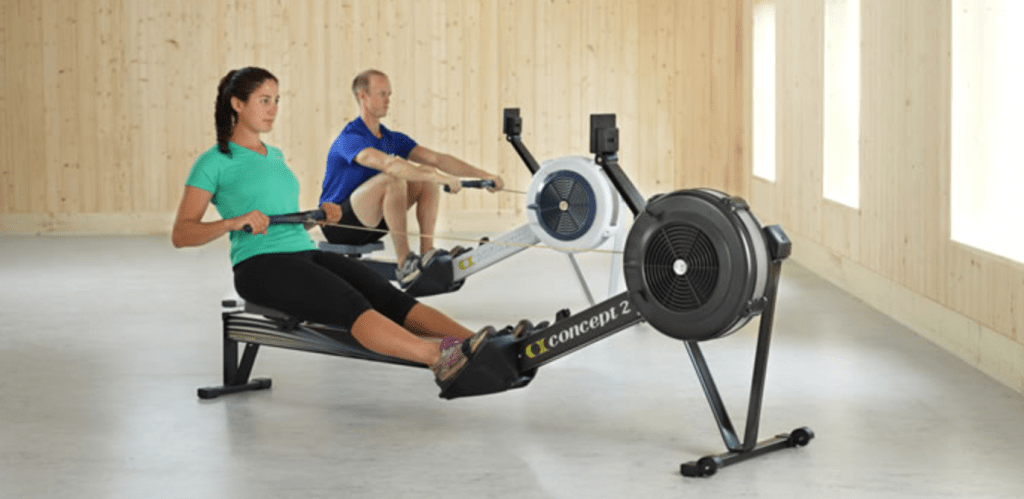 Staying motivated
Here's a bit more about motivation. For some people, it's helpful to announce to the world the goals and plans.
But we recommend that you keep it close.
There can be a lot of negativity and jealousy – let's face it, you probably know at least 1 person that doesn't have the willpower to undertake a sustained deprivation such as this – and if you fall off track – they'll be the first to comment.
But keep the ultimate goal in mind.
You lose 10 lbs. – and your waistline is going to benefit. You'll feel better, look better, and your clothes will fit better.
Disclaimer
FitAtMidlife.com strongly recommends that you consult with your physician before beginning any exercise program.
FitAtMidlife.com is not a licensed medical care provider and represents that it has no expertise in diagnosing, examining, or treating medical conditions of any kind, or in determining the effect of any specific exercise on a medical condition.
Goal achieved
Once that goals is achieved – rinse and repeat. Pick a new goal – and a good plan to go with it, and start the process over again.
You'll find that one success will build on another.
New Fitness Gear
We don't recommend that you go out and buy a lot of expensive gear to embark upon your fitness goal. That's how a whole lot of fitness equipment becomes convenient hangers for laundry in the garage. Instead, think of ways to try before you buy. Get a day-pass to a local gym – try the equipment. Find something that works for you. Stick with it a bit. And once you're sure it's a worthwhile investment – then it's time to make that decision. Dying for that fancy FitBit to track steps? That can also be done with a $10 pedometer. Try to walk everyday – stick with it for 6 weeks. If you are successful, go ahead and treat yourself to that fancy FitBit. Secondly don't let a lack of fancy equipment and devices stop you from embarking on your goal. If that's what is holding you up, maybe you aren't really that motivated to begin with.
New Year's Resolutions Tips for Success – In Summary
Your chances of success with a New Year's Resolution go way up when you have a clear goal, with an action plan.
All you need to do then is follow the plan, and supply the will power.
---
References
Tim is the founder of FitAtMidlife.com – an avid gym rat for 30+ years, he's a reviewer of many, many shoes – and founder of the Speed Bag Gathering – the world's only gathering of speed bag punching enthusiasts.  See more gym reviews at Tim's YouTube channel.