Check out what's new at
Get RX'd
- Lots of great deals on functional fitness gym equipment for your home or garage.
Let's take a look at the line of Xebex Air Bikes.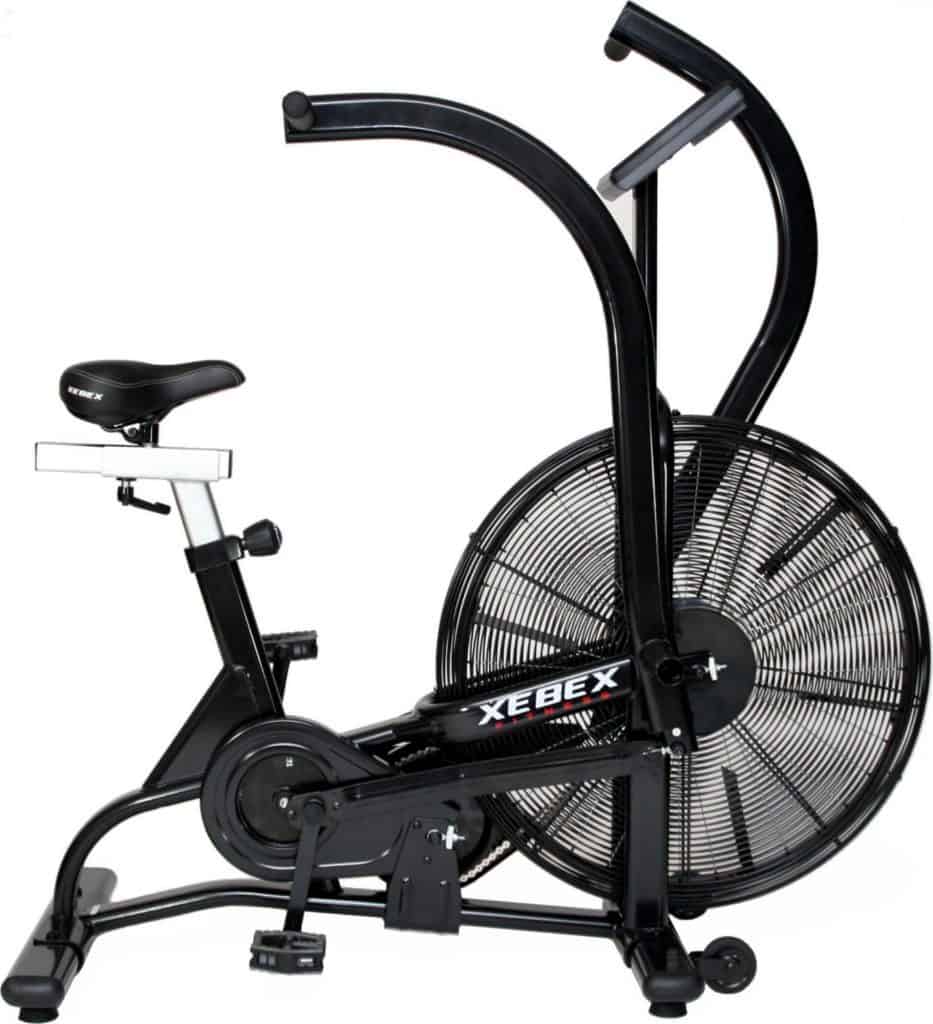 These affordable alternatives will give you the air bike or assault bike workout experience for a little bit less.
But, there are several models. What are the key differences? That's what we're going to review in this article.
Here's some of the styles we are going to look at:
Xebex Air Bikes – Overview
All these affordable air bike models share common features.
They all have a big fan – that is driven by the pedals and handles.
The beauty of the fan bike or air bike is that the faster you go – the more work it becomes.
With an air bike, you pedal, push, and pull your way to a calorie-crushing workout.
Not only that, you can absolutely crush your anaerobic energy systems by going all out for as long as you can.
This is often an aspect of HIIT (High Intensity Interval Training).
Of course these are great for LISS (Low Intensity Steady State) or LSD (Long, Slow Distance) style workouts as well.
With that out of the way, let's look at each model.
Xebex Air Bike
Here's the base model: the Xebex Air Bike.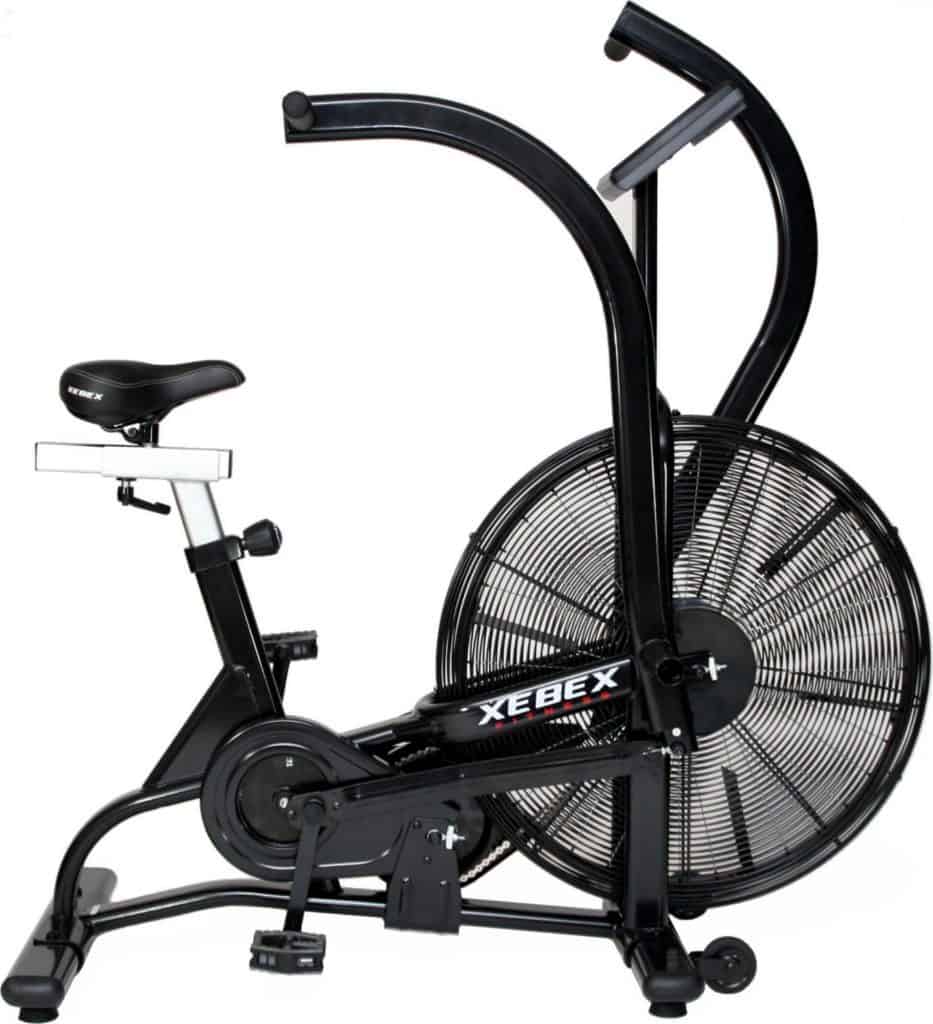 The fan is 24″ in diameter.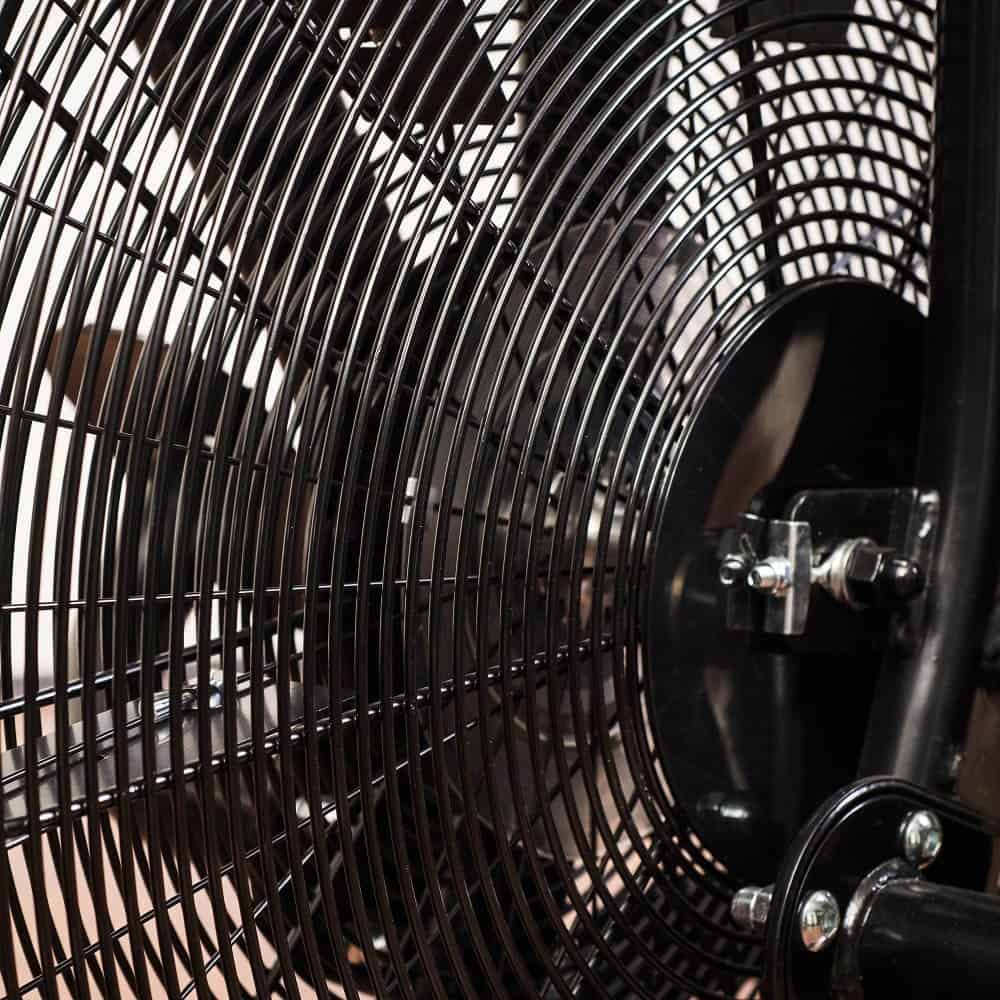 This bike uses a chain drive system – just like your road bike.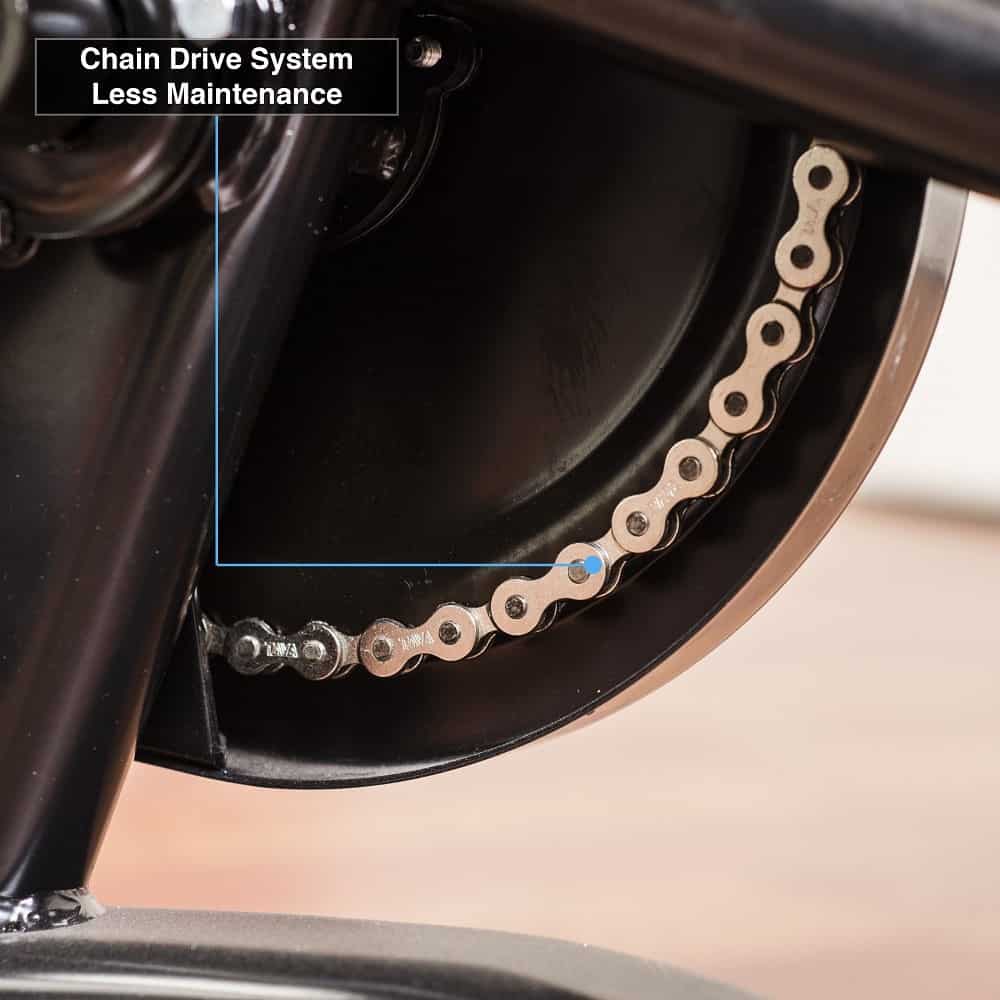 This is a robust, proven method.
But, it does tend to be noisier, and require more maintenance than a bike that uses a belt drive (like the Rogue Echo Bike).
The upside is that a chain bike is typically cheaper.
It has pedals, just like you'd expect. You can optionally use pedal straps or cleats to ride this bike as well.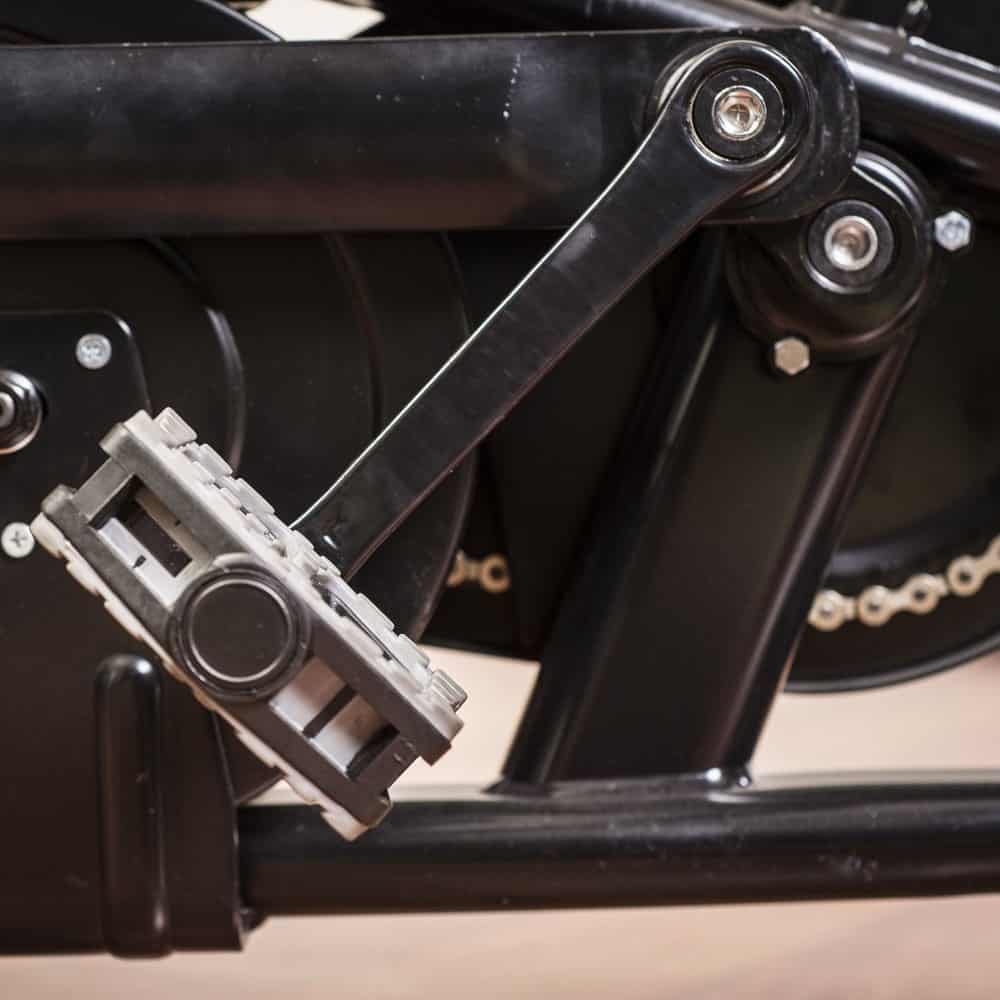 You can give your legs a rest, and use your arms only, by resting your feet on the foot pegs.
It's nice to have this ability – but honestly using these bikes in "arms only" mode isn't too much fun.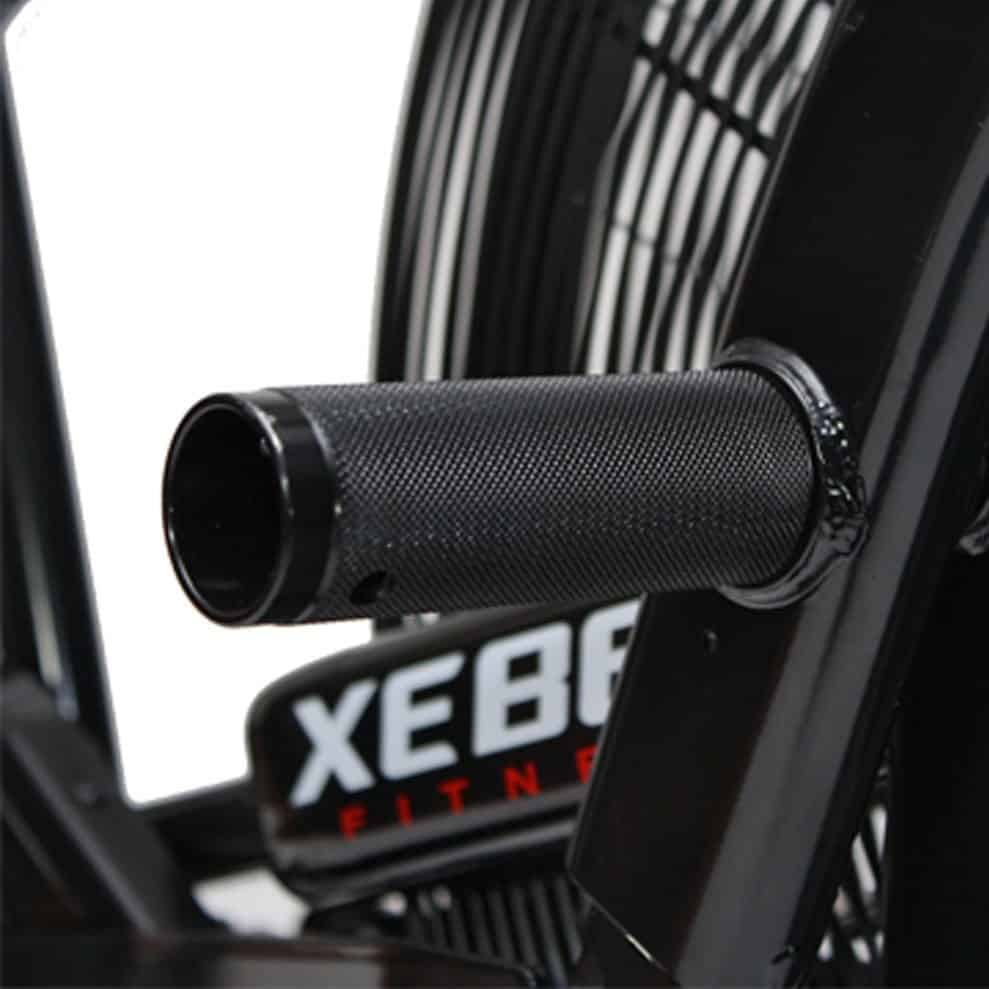 You are going to spend a lot of time on this seat – so let's talk about it.
The seat, or saddle, as it's known in biking terms can be an individualized preference.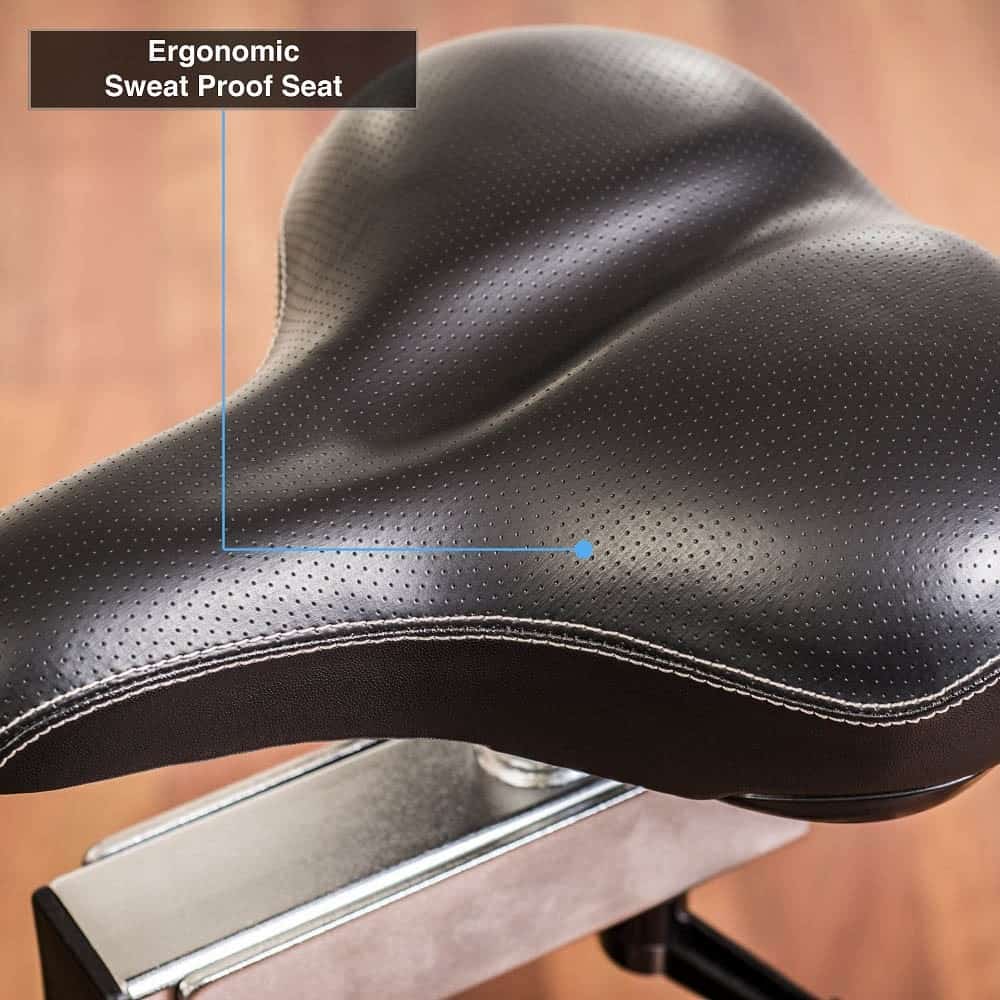 The Seat is 4-way adjustable.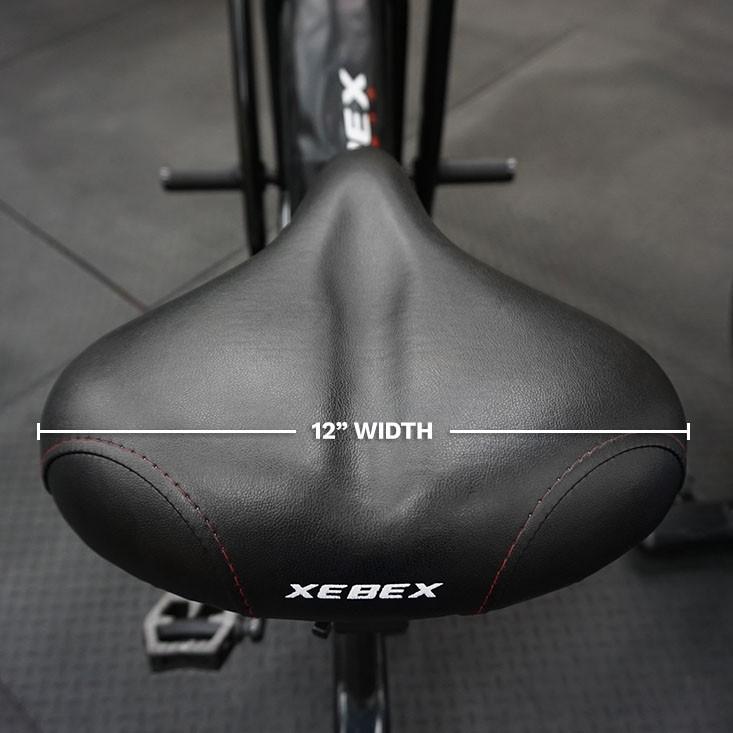 The seat is height adjustable as well, thanks to a convenient pop-pin system.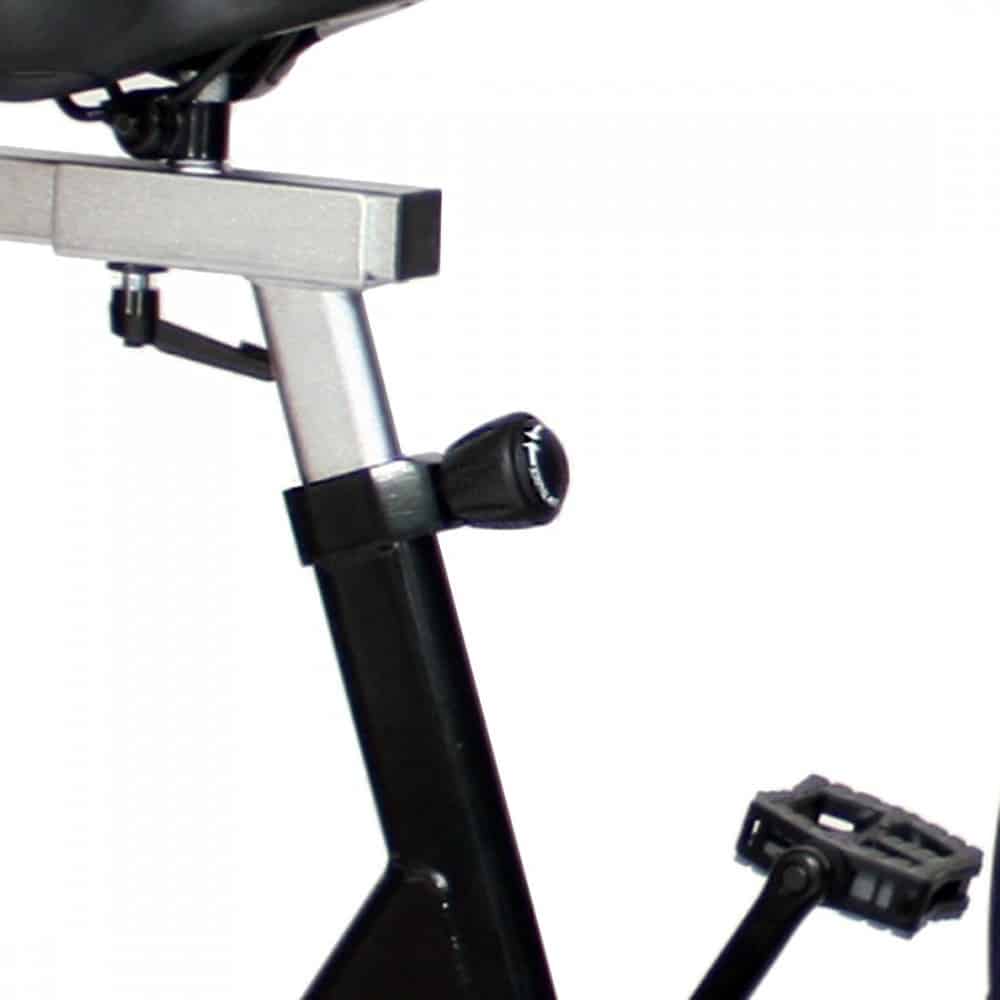 The handles are also an important part of an air bike – because you'll be pulling and pushing too.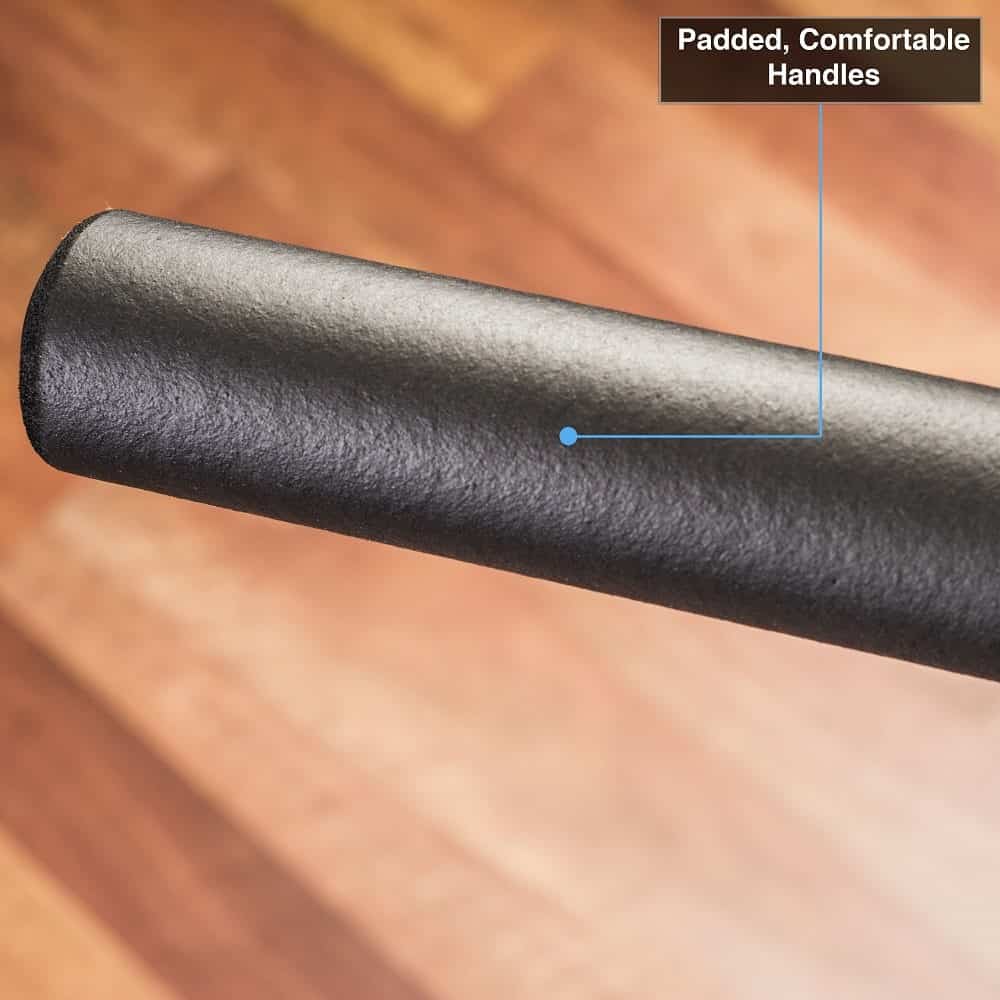 This unit has a simple, but robust electronic monitor.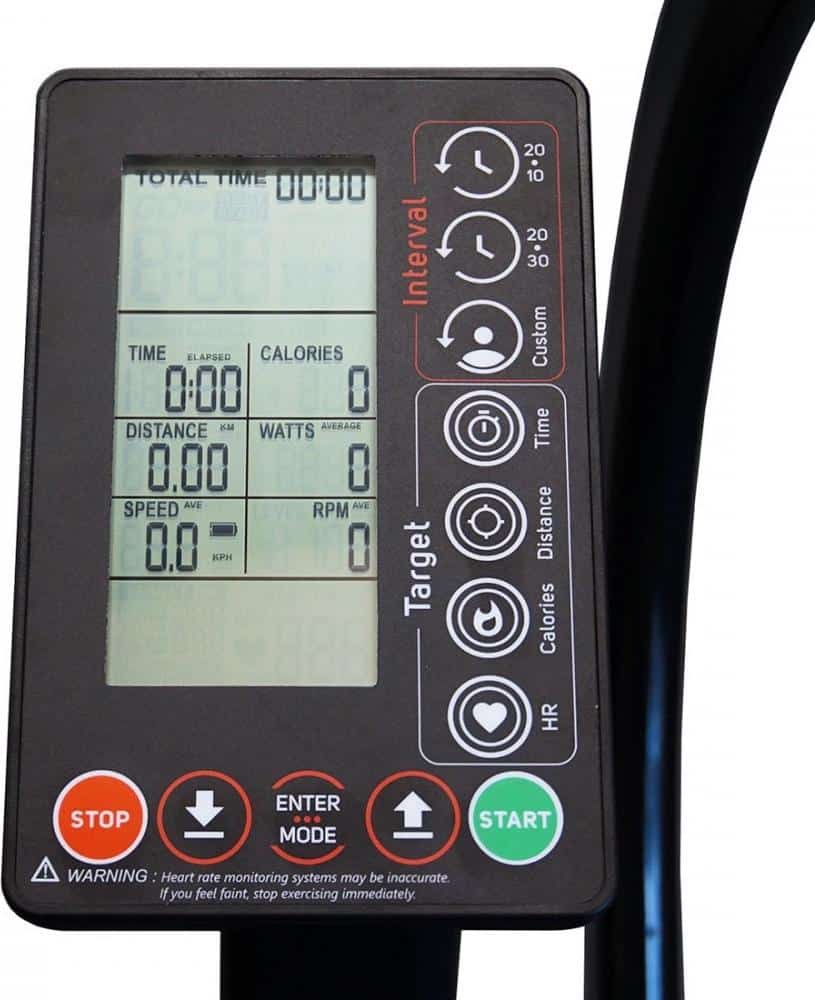 You can track Distance (Meter or Mile), Time, Speed (km/h or mph), Calories, Watts, and Heart Rate.
There are programmable custom interval functions (work, rest programs) which are great for Tabata or HIIT style training.
ALso you can set distance or calories with countdown functionality.
Here's the basic specs of this unit:
| | |
| --- | --- |
| Net Weight: | 109 lbs (49.5kg) |
| Dimensions: | 48″ x 26″ x 52″ (122cm x 65cm x 133cm |
| Footprint: | 48″ x 26″ (122×65 cm) |
| Max User Weight: | 350 lbs (159kg) |
Xebex Air Bike Smart Connect
The Xebex Air Bike Smart Connect is physically the same as the base model.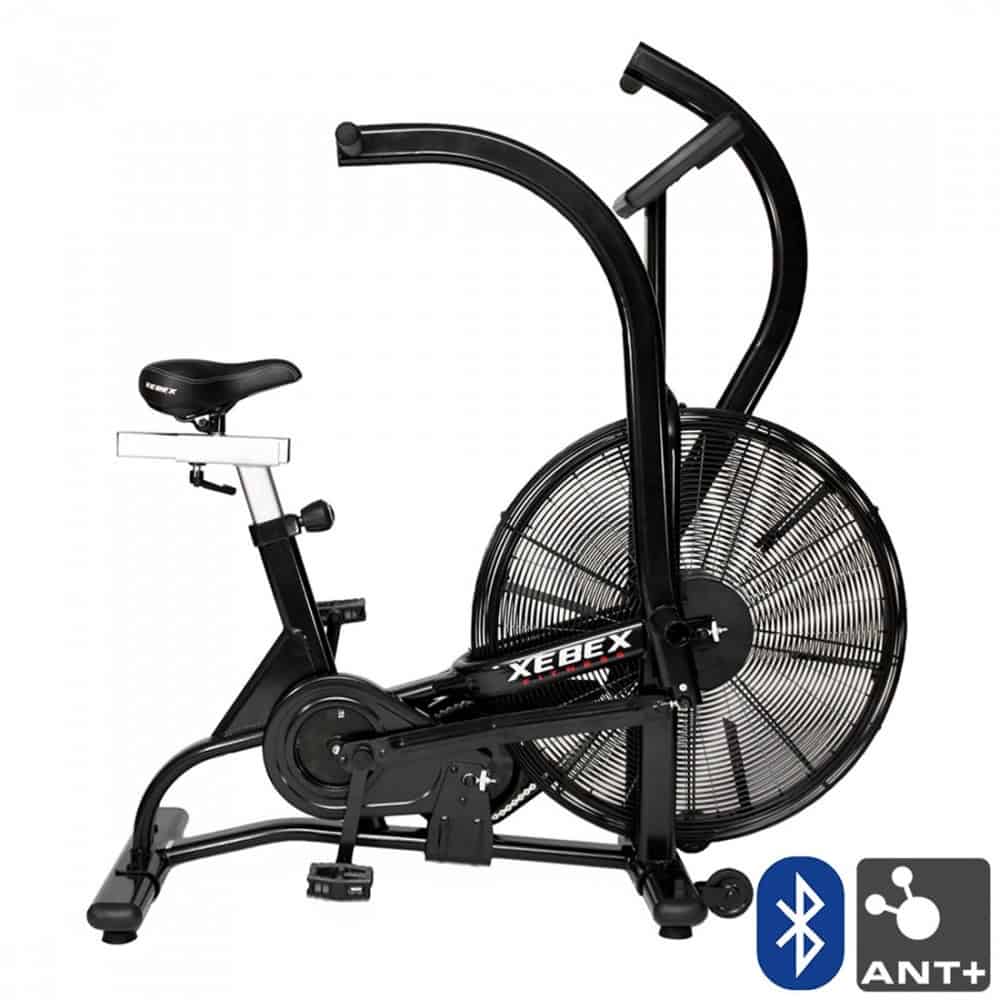 The difference is that this bike model's electronic monitor supports both Bluetooth (like your phone) and the ANT+ heart rate monitor connectivity standard.
Chest strap Heart Rate Monitors (or HRMs) like the Polar H10 use the ANT+ standard.
What's more, this bike's monitor supports the Xebex Smart Connect system.
With Smart Connect you can use a variety of 3rd party apps easily, such as Kinomap, Gymtrakr, ZWIFT, RGT Cycling, and more.
Xebex AirPlus Performance Bike
Here's one thing about an air bike – you have to get some RPM going before you get considerable resistance.
The AirPlus Performance Bike adds multiple levels of extra magnetic resistance.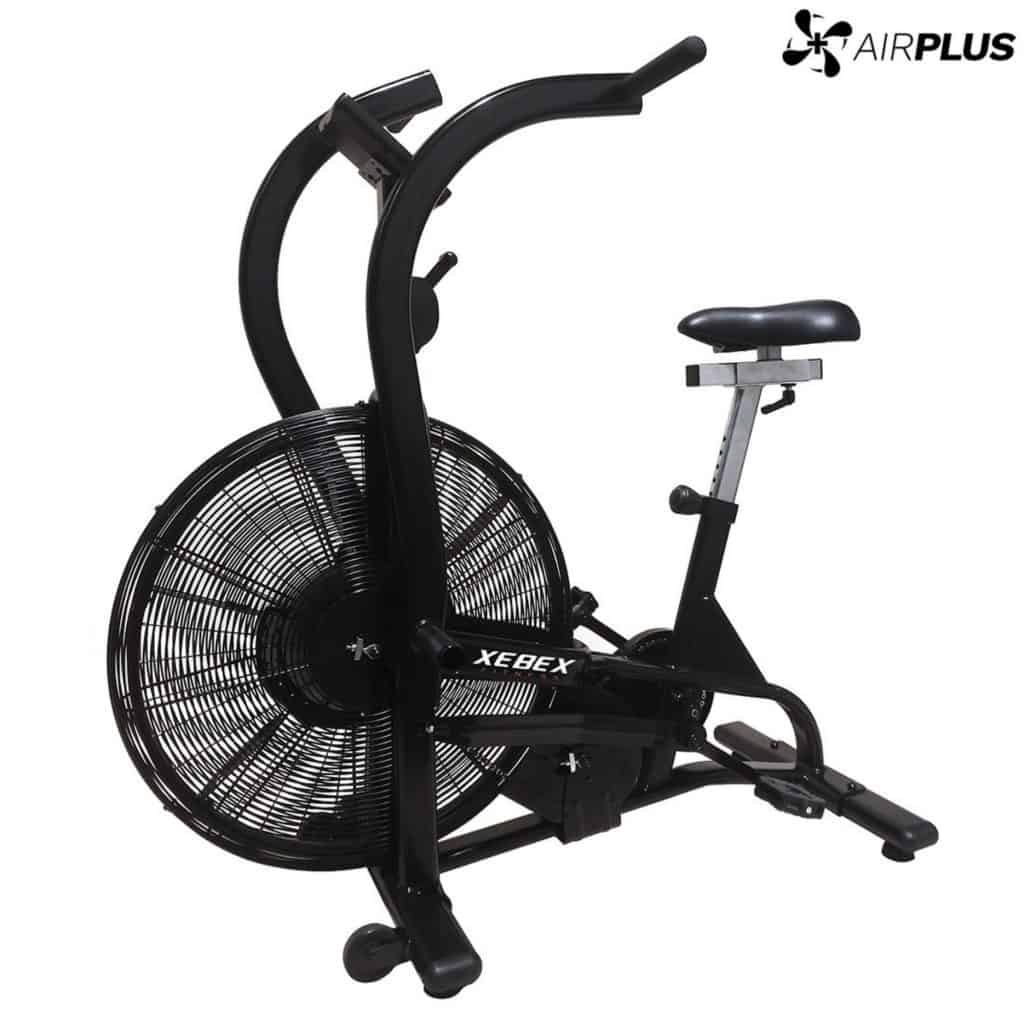 Here's the levels of resistance available:
Levels 1-2: Lighter than our standard air bike resistance. Good for light warm-up/cool-down, endurance training, and young/elder athletes.
Level 3: Standard air bike resistance.
Level 4-5: Heavier than our standard air bike resistance. Novice level hill climbs, good for power and cardiovascular training.
Level 6-8: Heaviest levels. Expert level hill climbs, power training, burn more calories per hour with higher watts.
The handles are more robust and beefier though – and you might need that thanks to the extra resistance.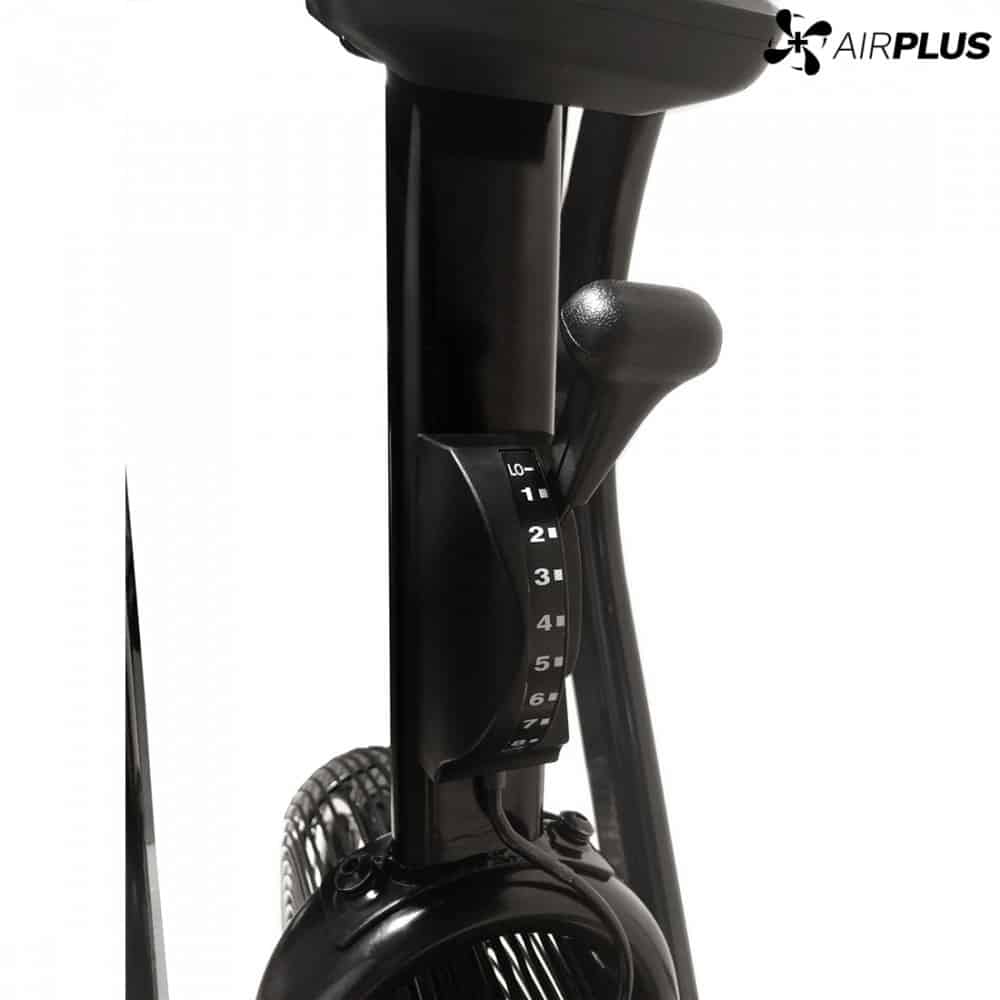 Otherwise, the features are much like that of the base model.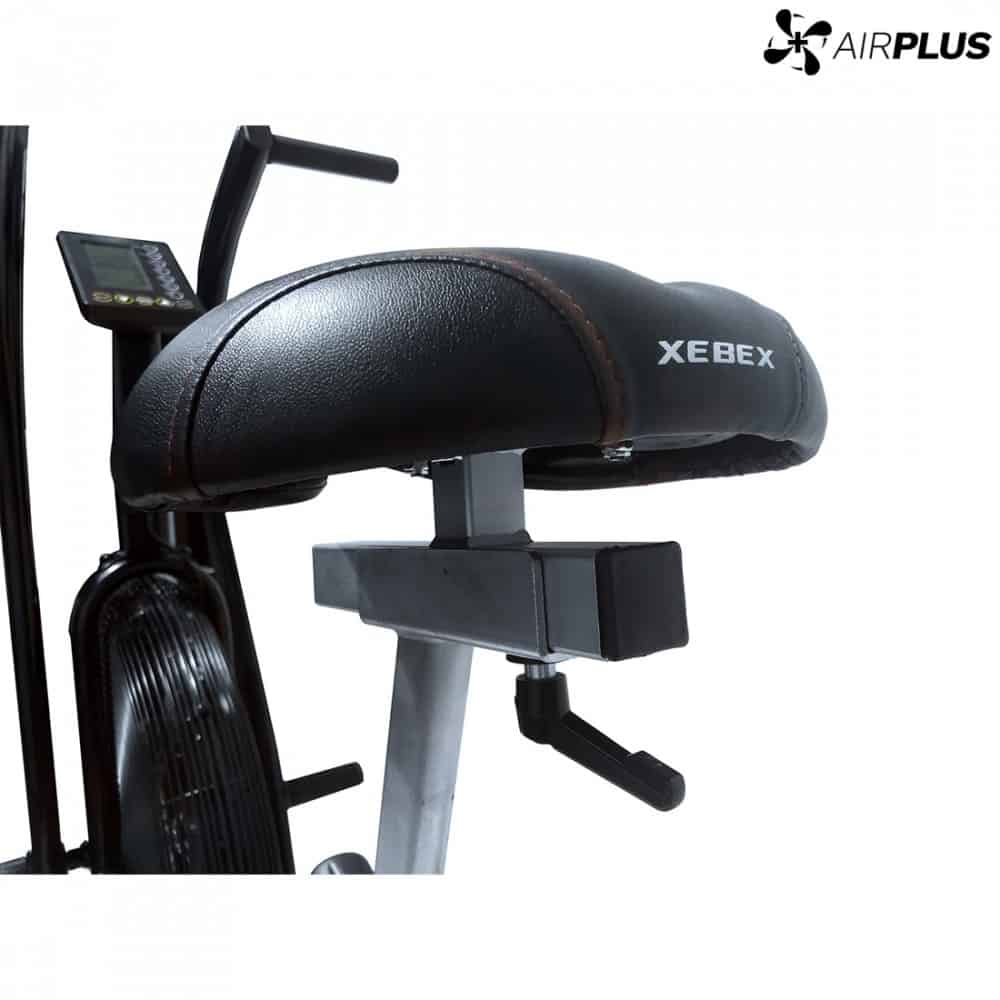 Xebex AirPlus Expert Bike 2.0
Here's the Xebex premium air bike model: the AirPlus Expert Bike 2.0.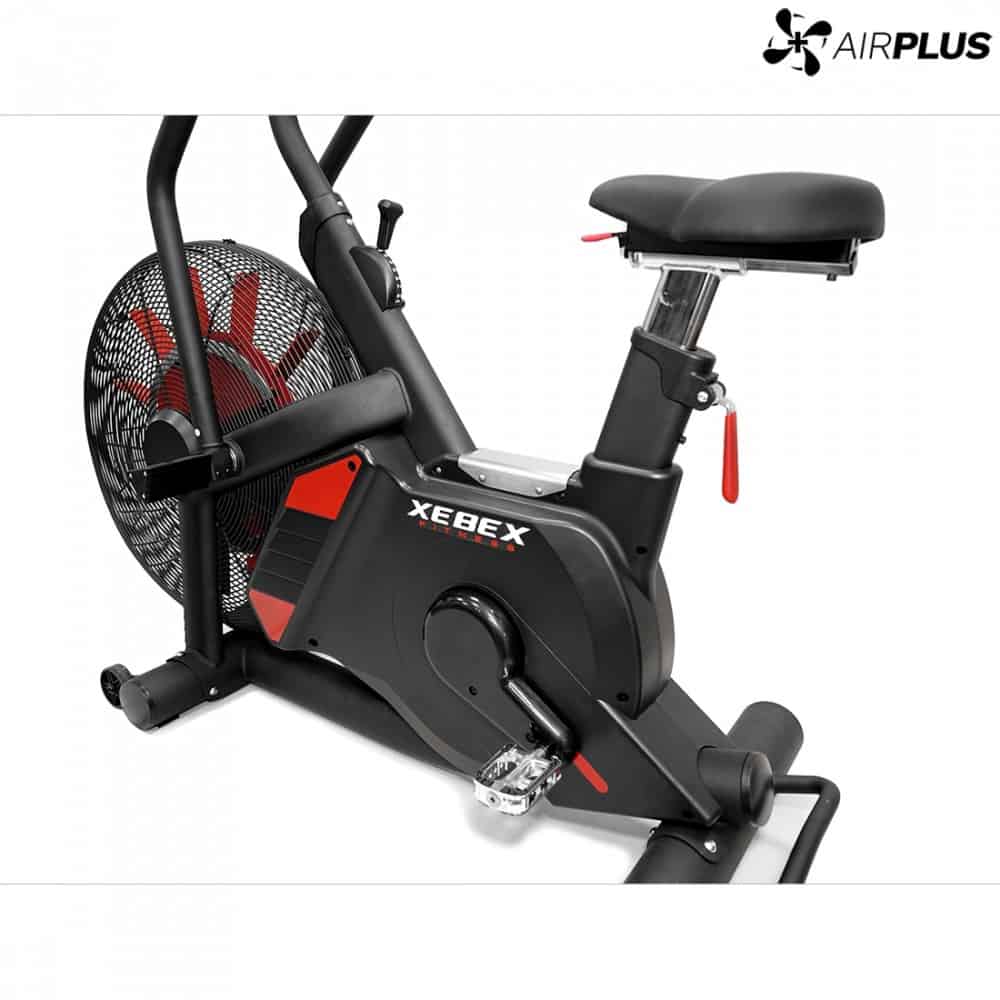 It's expensive, but it's going to be the ultimate air bike training tool.
First of all, it's belt driven.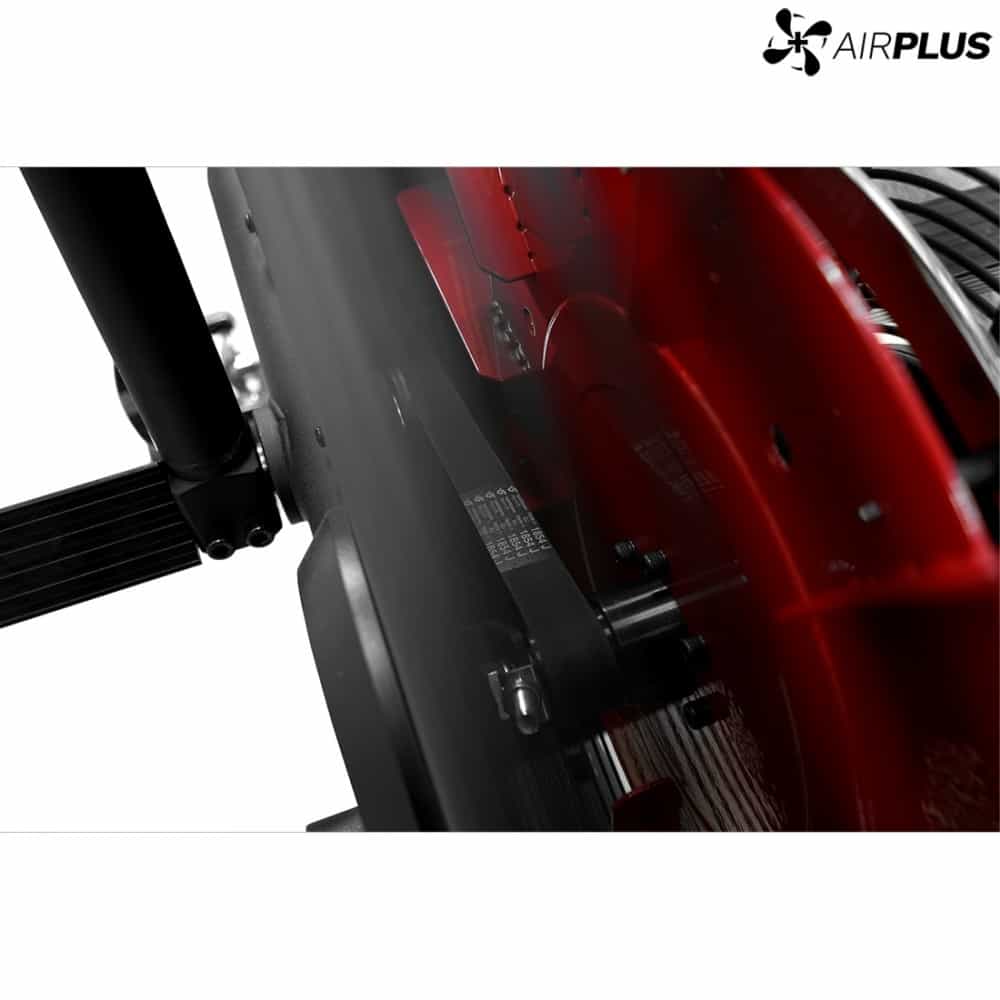 What's so great about belt drive? It's quieter, more durable, and requires zero maintenance.
No slack in the chain, no greasy mess – it's a win all around.
Secondly this model combines the fan resistance with the magnetic resistance of the AirPlus technology.
This gives you more training versatility.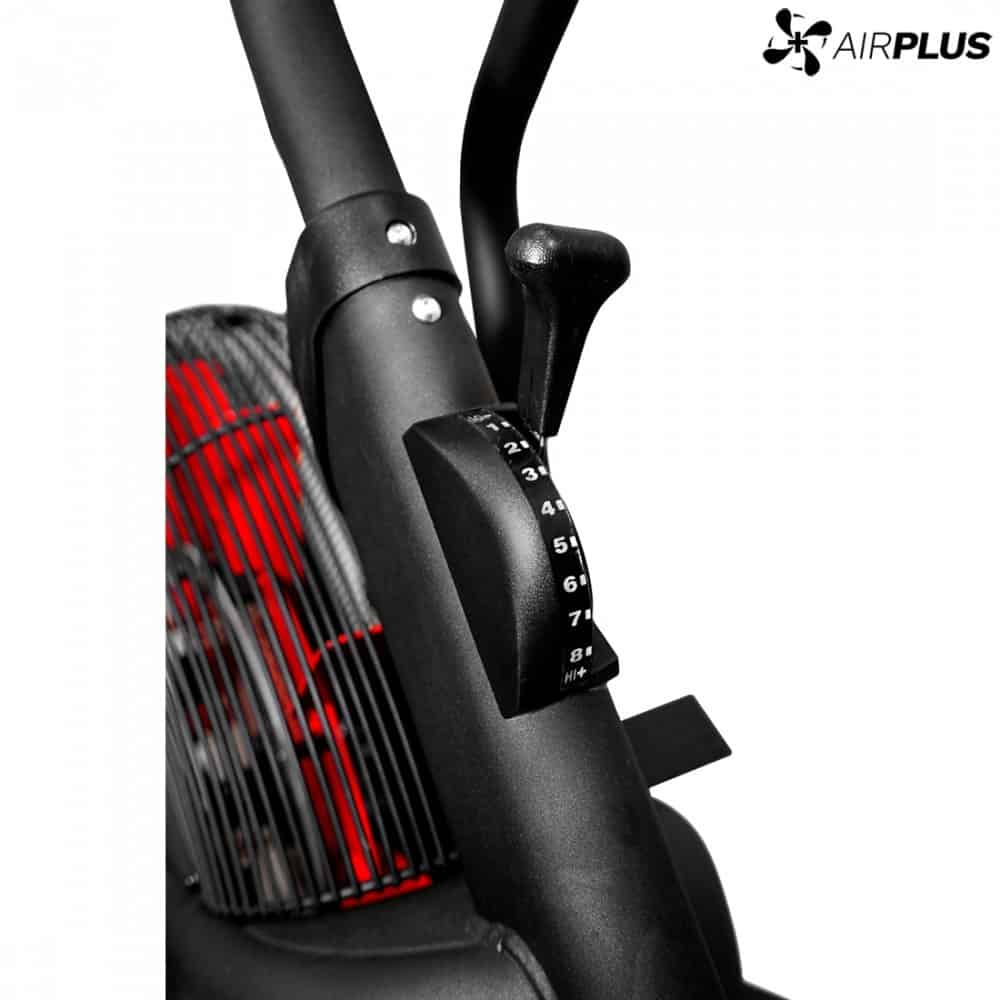 The frame is beefier and more robust too.
That means more stability and a more pleasant workout experience when you are really rocking and rolling.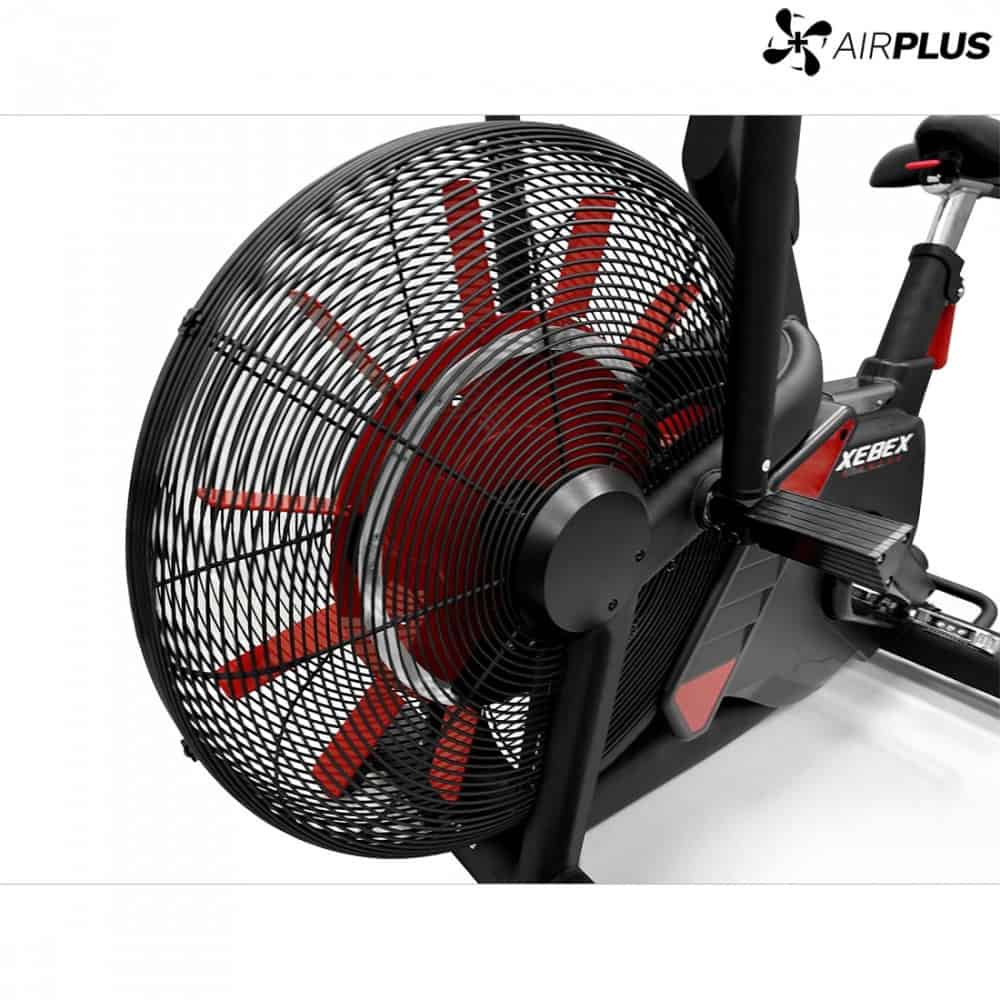 You also get to choose from a variety of grip positions on the handles.
Having a way to vary your grip during a long workout is a good thing – it helps stave off fatigue.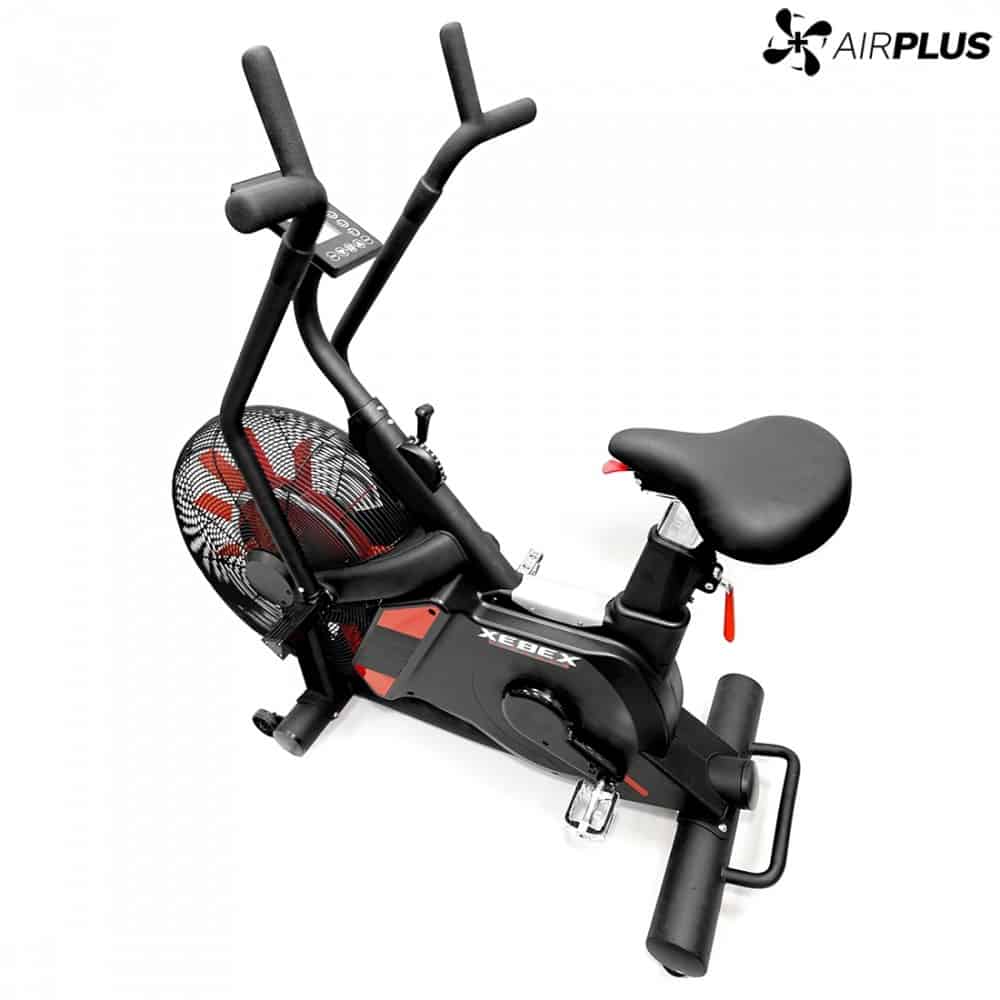 Is this model expensive? Yes, it is.
But, it is the ultimate Xebex Air Bike.
There's also an option that includes ANT+/Bluetooth/and Smart Connect.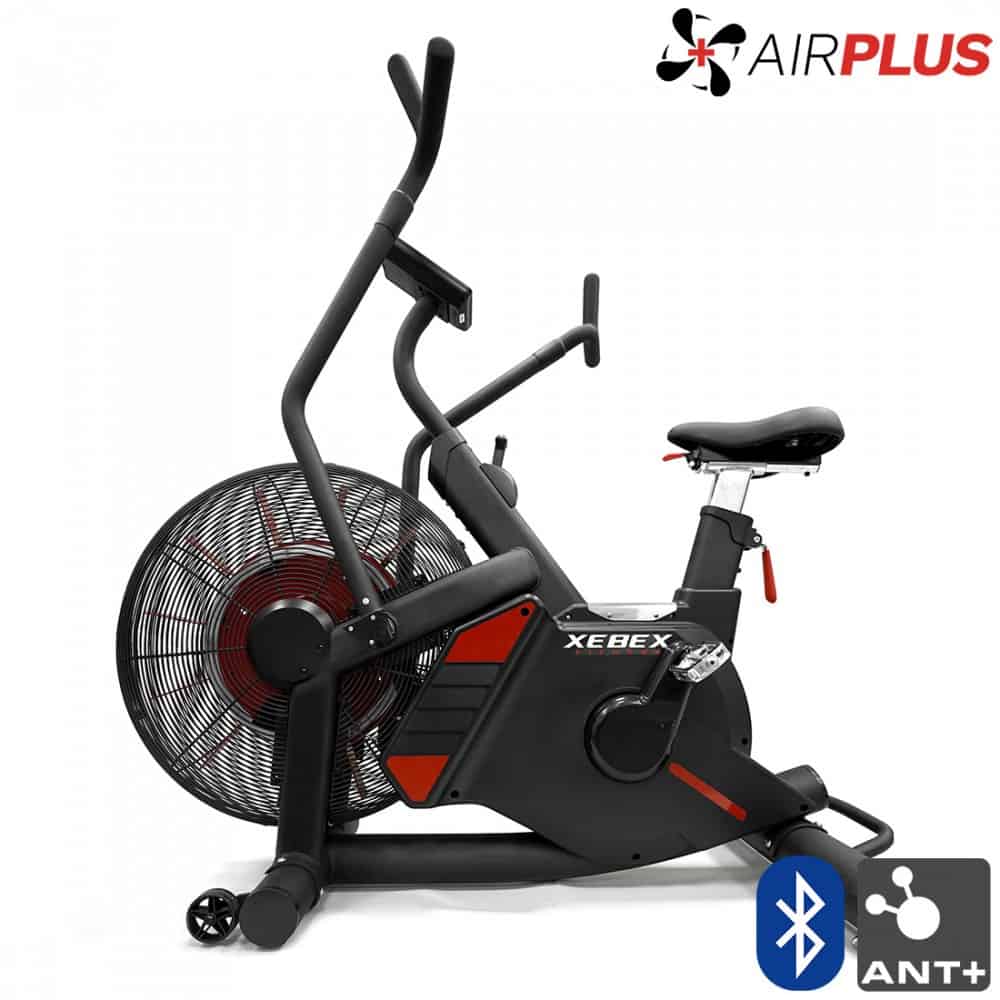 Xebex Air Bikes – In Summary
Xebex Air Bikes are a solid, low-cost alternative to some other bikes on the market.
There are a range of options that provide a variety of workout options.
Photo Credits
Some product photos on this page are property of Xebex and GetRXd.
This website is not affiliated or associated with CrossFit, Inc. CrossFit is a registered trademark of CrossFit, Inc.
Affiliate Disclaimer
We are an affiliate of Get RXd. If you buy bikes or other gear after clicking the links in this article, we receive a small commission at no extra cost to you. This helps us to bring you in-depth information and content on this great training equipment.
Tim is the founder of FitAtMidlife.com – an avid gym rat for 30+ years, he's a reviewer of many, many shoes – and founder of the Speed Bag Gathering – the world's only gathering of speed bag punching enthusiasts.  See more gym reviews at Tim's YouTube channel.