Want to watch the CrossFit Games 2020?
Here's everything you need to know.
You can watch all events live on YouTube or Facebook for free.
Be sure to check also out Rogue's Iron Game too – for all the best commentary.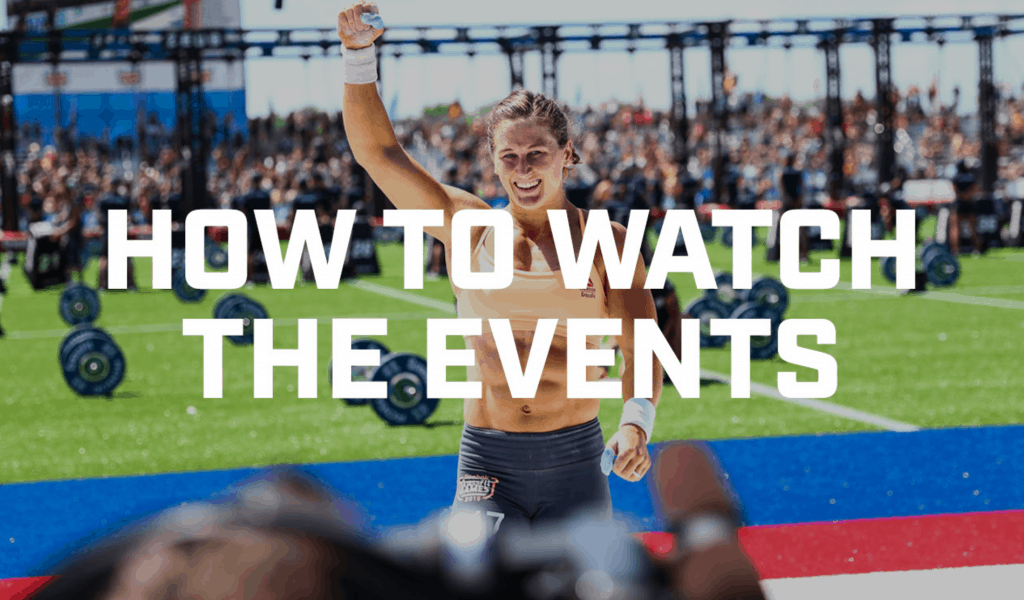 Today (Friday 10/23) is the first day of the final phase of the games:
The events will be streamed live – when should you watch?
Friday 10/23 Schedule of Events (broadcast schedule).
11:00 AM ET / 8:00 AM PT
2:30 PM ET / 11:30 AM PT
5:00 PM ET / 2:00 PM PT
7:00 PM ET / 4:00 PM PT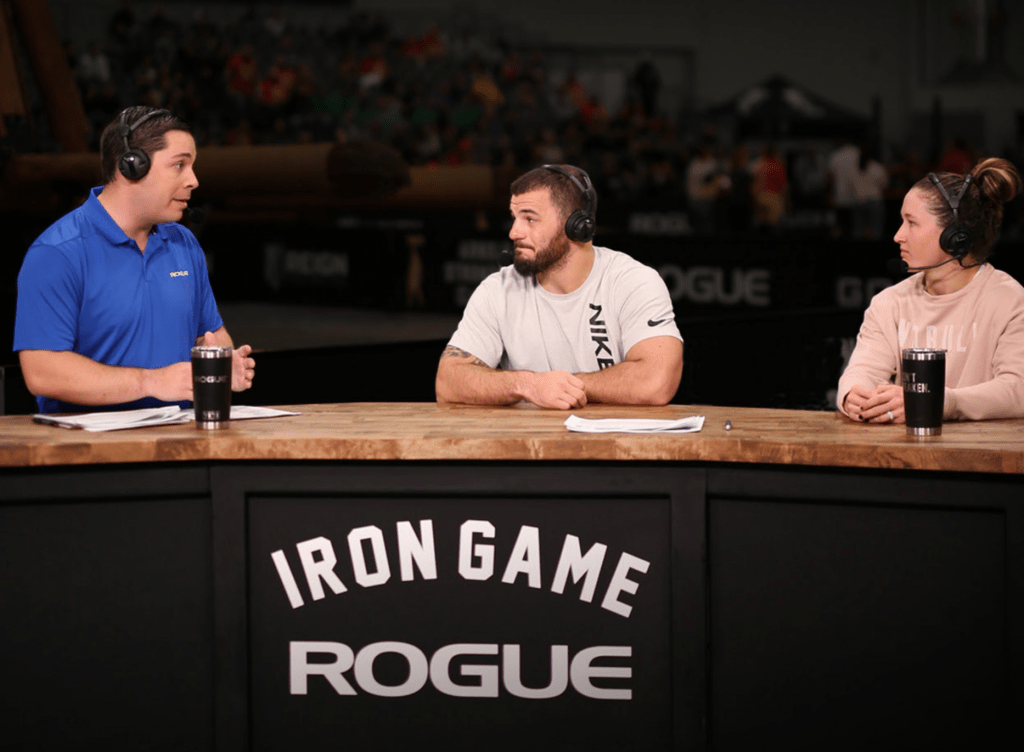 CrossFit Games 2020 Workouts for Friday 10/23
There's an incredible 5 workouts that the athletes will face today. This is the longest and toughest first day of competition since 2009.
(And remember – this is a 3 day competition!)
CrossFit Games 2020 Workout 1: 2007 – Location TBD
1,500m row
Then 5 rounds of: 10 bar muscle-ups 7 shoulder to overhead (235/145 lbs or 106/65kg)
CrossFit Games 2020 Workout 2: Corn Sack Sprint – The CrossFit Ranch
For time:
320m hill sprint with a corn sack (50/30 lbs or 22.6/13.6kg) Time Cap: 8 Minute
CrossFit Games 2020 Workout 3: CrossFit Total – Morgan Hill Outdoor Sports Center
For total load:
1-rep-max back squat 1-rep-max shoulder press 1-rep-max deadlift
CrossFit Games 2020 Workout 4: Event 4 – Morgan Hill Outdoor Sports Center
Unreleased
CrossFit Games 2020 Workout 5: Trail Run – The CrossFit Ranch
That's a tough day – glad I'm watching and not competing!
What will Day 2 be like? Check back and we'll let you know.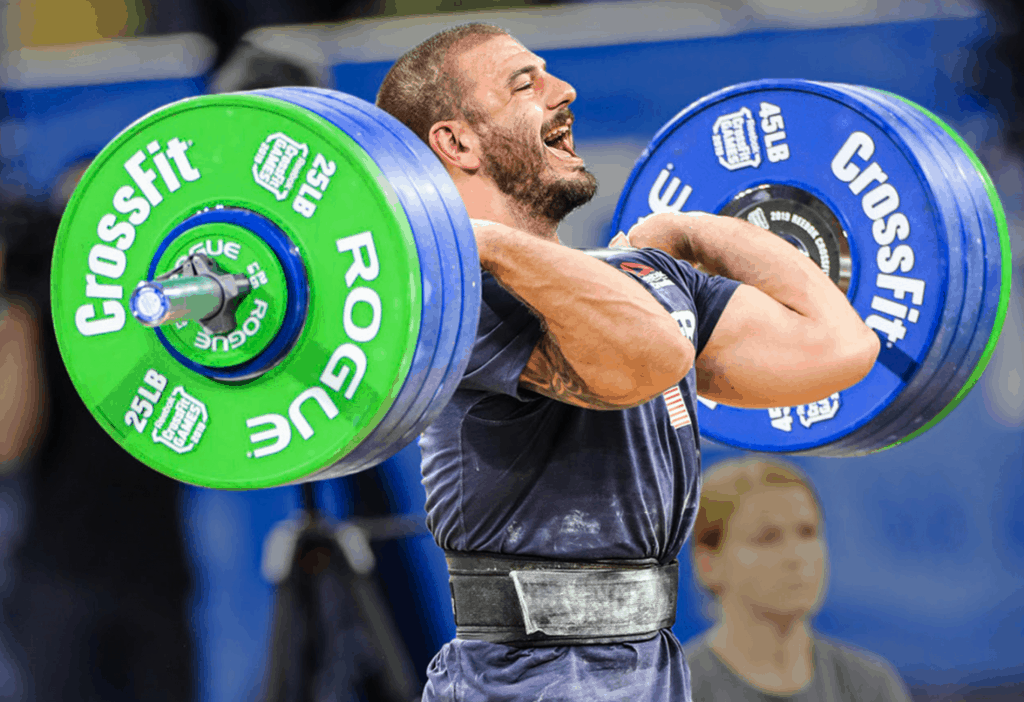 About the CrossFit Games 2020
The CrossFit Games are the ultimate proving grounds for the Fittest on Earth™ and are world-renowned as the definitive test of fitness after 13 seasons of international competition.
The hardest test in CrossFit Games history begins Oct. 23. Ten athletes — five women and five men — will face an unknown number of challenges as they seek to prove themselves as the Fittest on Earth. The competition can be watched across a range of broadcast and digital channels, including a live, two-hour broadcast on CBS Television Network on Saturday, Oct. 24, from 10 a.m. to noon PT. Every event of the final stage will stream live.
Photo Credits
Some product photos on this page are property of Rogue.
This website is not affiliated or associated with CrossFit, Inc. CrossFit is a registered trademark of CrossFit, Inc.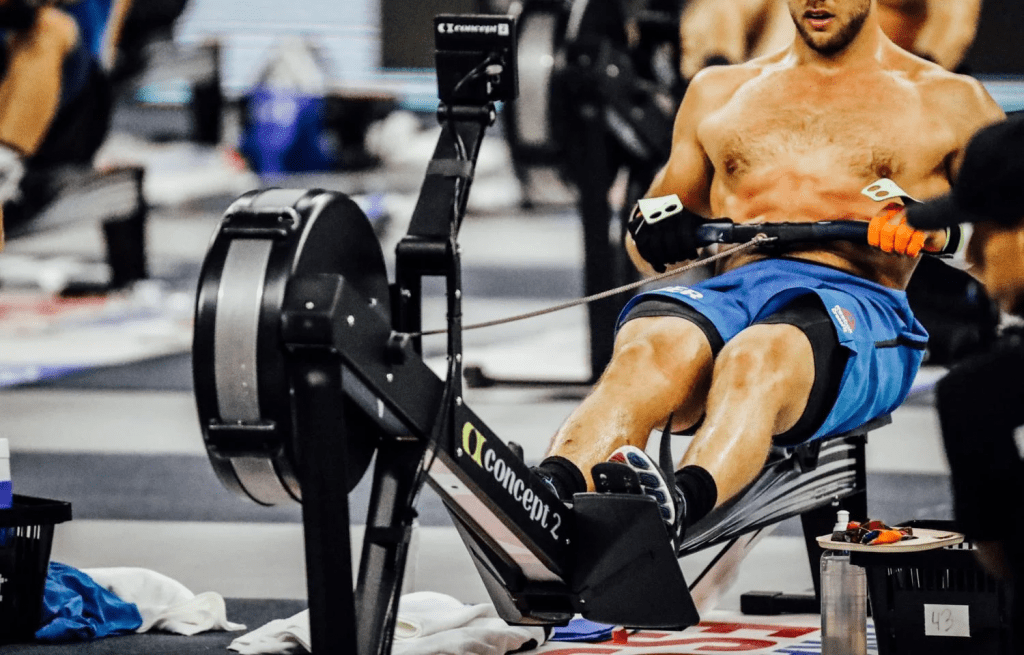 Affiliate Disclaimer
We are an affiliate of Rogue Fitness. If you buy equipment after clicking the links in this article, we receive a small commission at no extra cost to you. This helps us to bring you in-depth information and content on this great training equipment.
Tim is the founder of FitAtMidlife.com – an avid gym rat for 30+ years, he's a reviewer of many, many shoes – and founder of the Speed Bag Gathering – the world's only gathering of speed bag punching enthusiasts.  See more gym reviews at Tim's YouTube channel.